Bassham to retire as CEO at Evergy
---
---
Terry Bassham, president, CEO and a director at Evergy, has decided to retire his positions at the company.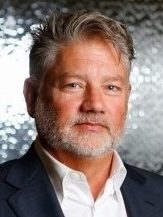 Bassham's decision shortly proceeds the creation and launch of a five-year Sustainability Transformation Plan released this summer.
Bassham informed the Board of Directors of his decision, agreeing to stay on in his current roles until a successor has been appointed, the search process expected to conclude by the end of the year.
Since its formation in 2018, Bassham has served as president, CEO and director, through the combination of Great Plains Energy and Westar.
Prior to his time at Evergy, Bassham served as the Chairman of the Board and CEO of Great Plains Energy starting in 2012.