Meet some of the emerging brands from the Kansas City region that are gaining traction locally and nationally.
It can be tough to build a brand from the ground up. Tougher, perhaps to do it twice.
In 1981, the Christian Foundation for Children and Aging was founded as a non-profit with a mission of serving precisely the groups cited in its name, in nations were the need was great. But times change, service areas change and, inevitably, geopolitics change. As the second decade of the 21st century dawned, foundation officials began thinking about a new image, even though they had built a humanitarian organization that was among the largest non-profits in the Kansas City region.
 Clearly, the word "Christian" was something of a trigger of its own in certain parts of the world, but that wasn't the motivation for making a change that risked alienating donors used to doing certain things for certain reasons, in some cases, for decades. This one goes down as a quest for Better. And in 2014, the foundation re-introduced itself as Unbound.
"We had an established identity for 35 years, but we felt that this was a better way to tell that story," said CEO Scott Wasserman. But story-telling, he said, had to be about the story of  sponsored families. "Potentially, it could be a mistake to do it other way around, to change the name in order to change the identity." 
But it worked. Patron grumbling was a bare minimum—there's always someone resistant to change—donations held steady, then increased, and the families in the 19 countries Unbound serves have taken the brand to heart, Wasserman said. "The word Unbound doesn't translate into Spanish, but they use it and tell us what it means to them—to be free, to be without limits, to make my own choices, fulfill my own potential."
That's the power of an effective brand, and to all who aspire to nail it, whether emerging or re-emerging, Was-serman offers this guidance: "The main thing I would tell any executive is that a brand includes two parts: the trade name, and the part that speaks to identity, mission and values. We changed our name in order to better tell our story, to better communicate the identity we already had. My advice to others would be to have the identity first, then a name to tell that identity, tell that story. We attribute our success to that."
In recent years Ingram's editors have identified the top brands in the Kansas City region and throughout the states of Kansas and Missouri. We thought it would be interesting to speculate a bit and name several organizations that we believe have the potential to become large, dominant regional, perhaps national brands—firms that one day might rival those Top Brands in our region. Herewith, a dozen organizations we feel are positioned to really take off.   
Aratana Therapeutics
Now under the direction of CEO Stephen St. Peter, this Leawood-based company has been around since 2010. Most of its early life entailed a low profile, mastering the nuts-and-bolts of what would become brand-building in the animal-health sector: The research and development of key therapeutic lines, efforts that have paid off over the past year.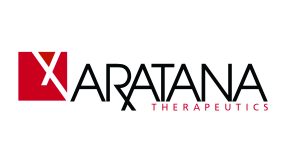 If Aratana hasn't been a big-name brand in pet health up to this point, it's poised to be: Last summer, it received FDA approval for Nocita, a local anesthetic and post-operative pain medication, and in January, it began sales of Galliprant, which treats osteoarthritis—one of the most common causes of chronic pain in dogs, and a condition for which there is no cure. Late this year, the brand will get an additional boost with the commercial launch of Entyce, which mimics the hormone that tells dogs the dinner bell is ringing and regulates food intake in inappetent animals—those that for various reasons are reluctant to eat. That's a big market in itself; an estimated 10 million dogs suffer from some form of appetite loss each year, and the markets have taken notice of this brand, as well: Since early last year, shares have gone from $2.70 to $6.78, an increase of more than 150 percent.
blooom
At the very center of the blooom brand—more than just an extra "o"—is a commitment to helping the little guy in the world of wealth accumulation. And blooom backs that up with a team that has advised clients with portfolios of as little as $250. There are no missing zeroes in that figure: two hundred and fifty dollars. But the visionaries at blooom have also managed nine-figure accounts, so the company understands challenges at all levels of portfolio size as a registered investment advisory firm.

 The goal is to engage investors more directly in their wealth-building, with fees of just $10 a month—you read that figure correctly—for investors, regarless of the size of their portfilios. It works with a proprietary algorithm that analyzes the health of your 401(k) relative to your target retirement date and projected income needs. And it creates a mental image of success with is blooming investment plant imagery, allowing clients to appreciate growth from another pespective. 
The award-winning company, led by chief executive Chris Costello, came charging out of the gate in early 2013 and rode its innovative model from startup to the $300 million mark in assets under management in just 20 months. And it has sustained that growth, doubling in AUM since then.
C2FO
So let's say you've become the largest working-capital exchange in the world—and achieved that in less than seven years from startup. Let's also say you've already established a global client base. Are you still emerging as a brand? Sure: The world is a big place; there's lots of emerging left to do for C2FO, the brand shorthand for Collaborative Cash Flow Optimization.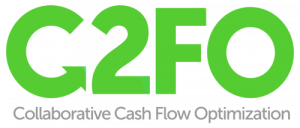 The company's technology helps suppliers gain early access to cash at vastly improved speeds, using an on-line bid system matches retailers and manufacturers with suppliers willing to grant discounts in exchange for payments within 48 hours—or less. 
While the company's impact of roughly $80 billion in accelerated payments to date is but a drop in the U.S. financial services industry's $1.7 trillion bucket, this brainchild of former UMB chief executive Sandy Kemper is quickly becoming known as a true disruptor in the traditional structure of small-business credit. Enough so that Forbes magazine included C2FO in its inaugural list of top fintech companies in 2015, and again in 2016. 
Based in Fairway, it has gone international in a hurry, now with offices in London and Hong Kong.
CrossFirst Bank
If the CrossFirst Bank brand stands for anything, it stands for trust. "Trust is at the very crosspoint of our core values," it declares, and that particular reference isn't a casual one—when it was formed a decade ago, it launched as CrossPoint Bank. The brand stands for a commitment to pursuing excellence in banking and building that trust, its owners say, through the four "C" values found in everyone who works there—character, competence, commitment, connection.

"People who are focused on keeping every promise we make and always putting the customer first will allow us to realize our vision and purpose," the bank declares. As emerging brands go, it's hard to find many that have come farther, faster, and from harsher circumstances:
The bank was formed as the nation was heading into both the Great Recession and financial crisis of 2008. But by the summer of 2014, it had crossed the $1 billion threshold in assets, thanks to its commitment to offering the best rates available, plus strategic expansions into markets like Dallas, Tulsa and Oklahoma City. Impresive, yes, but the bank has more than doubled since then, standing at $2.2 billion in assets, by the FDIC's most recent count. Mike Maddox is the company's chief executive.
EyeVerify
Since its 2012 founding, EyeVerify has been emerging as a brand built on both promise and premise—that online transactions can be vouchsafed by something far more secure than yet one more of those damnable passwords we have to remember. 
The promise was biometrics, and the company's goal from vision stage was to produce something more effective than a retinal scan or other biometric tools being explored as security devices. EyeVerify was born from a collaboration between Reza Derakhshani, an associate professor of computer engineering at UMKC who provided the technical muscle, and Toby Rush, who had previously established his entrepreneurial bona fides as founder of Rush Tracking Systems, a company that specialized in radio-frequency identification for use in supply-chain management. 
Their brand's real emergence came in September, when Chinese e-commerce giant Alibaba acquired EyeVerify. Its Ant Financial subsidiary expects big things from use of EyeVerify's process to capture eye-vein patterns on smart-phone cameras and to bolster transaction security. 
That imagery can eliminate the need for traditional passwords, which those suffering from password fatigue can heartily applaud.
FanThreeSixty
Is there any greater a captive audience anywhere than you'll find at a professional or collegiate sporting event? Think about it: Tens of thousands of people who want to be where they are, for hours at a time, whose every trackable purchase of tickets, fan gear or concessions, whose every Tweet or on-line selfie or video posting from the game vastly outweighs the market research potential of a thousand focus groups. 

Into the gaping statistical maw of that potential Big Data bonanza jumps FanThreeSixty, in pursuit of clues that define fan experiences. It's not just The Game any more: Sports is about the fan experience, and FanThreeSixty is helping professional and college teams improve it, and to boost revenues from that enhanced engagement. 
Formerly known as Sporting Innovations (it's young, but has already been through a rebranding of its own) it's a spinoff from Sporting Kansas City, whose 2011 opening of what is now Children's Mercy Park set a standard for connecting fans to the technologies that make it more than a game. And as with Sporting, Robb Heineman is the CEO at FanThreeSixty—a busy guy.
k12itc
During his time as director of technology for the Park Hill School District, Brad Sandt watched the as the tools of the trade advanced from simple spreadsheets—if they were digital at all—into vastly more complex creatures. But he still saw gaping holes between various aspects of a school's, or school dsitrict's IT infrastructure, its connectivity, and its maintenance.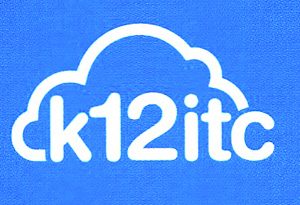 There was room, he knew, for a single system to manage all of those functions. So when he started k12itc in 2011, he was creating a brand that had at its roots an element of trust built in for prospective clients—he knew their language, he knew their challenges, and he knew how to sell a solution. "We quite literally have been in our clients' shoes," the company declares, and has created a brand that stands for technology that helps clients cut their costs, with better service. 
The tool that accomplishes that is albert, the company-owned, company-managed system now in use by 450 schools across the nation, serving districts with nearly 26,000 students, all the way down to one with just 85. Growing brand awareness—and revenues—pushed k12itc into the ranks of the 10 fastest-growing companies in the region by 2016.
NorthPoint Development
Perhaps the most amazing thing about the boom! that accompanied formation of NorthPoint Development was just how far it has reverberated since the real-estate development firm was created in 2012. 
That was when Nathaniel Hagedorn, a protégé of Northland business icon Charles Garney, acquired Briarcliff Realty from his mentor, and set out to build a company that developed, managed and leased commercial real estate. 

After knocking out $1 billion worth of transaction volume in just its first three years, NorthPoint was on its way to becoming national in scope. Behind the brand are five core values: live generously, put people first, maintain financial discipline, take ownership of every situation, and do the right thing, every time. In Kansas City, the company is largely known for the recent trend of developing—on a spec basis—mega warehouses, distribution centers and industrial facilities that are quickly leased. 
Just a year after the company launched, NorthPoint acquired development rights to the sprawling Logistics Park Kansas City in southwest Johnson County, and it's been nothing but monster-warehouse growth there since, helping drive growing awareness nationwide of this region's logistical excellence. More broadly, NorthPoint is also known for its work in multifamily and senior residential development, as well as self-storage properties.
Pive Five Pizza
The name on the sign out front is Pie Five Pizza, and it is indeed emerging as a brand nationwide. That it's also emerging as one in the Kansas City area is directly attributable to one Dave Goebel, the former CEO of Applebee's International and a man with a career history of developing restaurant concepts. 
He and three of his six children are the family behind the company that's behind the brand in Kansas City—Santoku Restaurant Group. 
There's no shortage of pizza restaurants in this country, so building the Pie Five brand from its Texas inception in 2011 into a chain of nearly 100 nationwide has been an effort grounded in distinguishing the product from every other chain. It's done so as a fast-casual setting with three critical markers: Individual, hand-crafted pizzas. Fresh ingredients. And made to order in less than five minutes. 
Goebel knows a thing or two about brand development, and on a national scale: In addition to Applebee's, he's been a franchisee for Boston Market (at one time, holding 80 units in seven Midwestern states), Goodcents Deli & Subs, and the Y-Leave Café, and owned a catering company. 
Pie Five now boasts 11 locations across the region, with additional units about to come on-line.
SmallCakes, a Cupcakery
Here's a way to build a brand: Get your mug in front of a national television audience. That tactic helped Jeff Martin, who just a year earlier had founded a specialty bakery dubbed Small-cakes. Get the brand a jump-start on success with appearances in each of the first two years of the Food Network's "Cupcake Wars."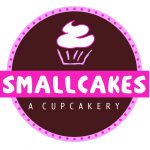 Exposure, however, didn't make this brand a thing. Decadence did. And that's precisely the way the company pitches its 18 signature flavors and 200 specialty treatments, baked fresh every morning. Brand expansion came with the addition of a cupcake-infused line of ice-cream offerings. Bolstering all of it is a clever marketing strategy that relies on an emotional hook: "Maybe a Cupcake Will Help?" 
More specifically, though, the band stands for use of creative flavors and quality ingredients, friendly service, and "a cupcake experience worthy of returning and recommending." 
Just four years after launch, the family-owned Kansas City company began to offer franchising opportunities, which means those little dietary guilt trips are coming out of ovens at more than 200 locations in 26 states, Saudi Arabia and the United Arab Emirates.
ShotTracker
The world of competitive sports has no shortage of metrics: batting averages, quarterback ratings, assist-to-turnover ratios—sports bars are filled with guys who can recite digits on either side of a decimal point for just about any activity that causes one to break a sweat. 

But in the digital age, the concept of metrics can take on new meaning, as Davyeon Ross and Bruce Ianni understood when they launched ShotTracker in 2013. That was after each had already cashed in on their own entrepreneurial successes—Ianni with Innovadex ("Google for chemists," as it was known), and Ross with Digital Sports Ventures. 
The advent of wearable tech sparked their vision for a company that could help improve the performance of competitive athletes in team sports at all levels, professional, collegiate and high school, thanks to high-level analytics to the masses.
 Indeed, ShotTracker is changing the game of basketball itself with real-time analytics, instant feedback, automated reporting of athlete performance to coaches and players. How? With tech that can determine how many shots a player takes in practice and how many get through the net, on the belief that you can't improve something if you can't measure it.  
And how's this for building brand recognition: Two of the company's advisers are former L.A. Laker star Magic Johnson and former NBA Commissioner David Stern.
UnitedLex
Much of the business media world in 2006 was focused on gloom, doom and a looming recession, but the fact is, that wrenching economic change inspired a great many would-be entrepreneurs to take the plunge. So it was with United Lex, where founder Dan Reed did a little plunging of his own after working for more than a decade providing audit and tax services for Ernst & Young's clients in the New York area, then with the Miami-based Greenberg-Traurig law firm. 

Just before the onset of the Great Recession, he founded UnitedLex, with a mission of helping law firms manage their voluminous caseloads digitally as the sector moved toward "paperless" firms.
The company specialized in assisting firms with litigation, electronic discovery and document review, among other chores. In just a little more than a decade, the company has gone global, it employs more than 2,000 people, it has nine-figure revenues, and it has expanded from the initial focus on law firms into a broader suite of business solutions, consultancy, intellectual property protections, cyber-risk solutions and financial advisory services.
Reed leveraged that success into a little personal branding, as well: His former employer, Ernst & Young, recognized him with its highly prized Entrepreneur of the Year awards in 2013.