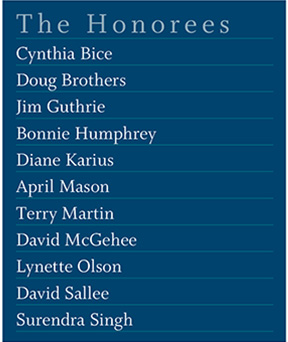 What makes an Icon of Education? Not longevity alone, though some of this year's honorees have been at the practice since 1968. No, it's more than that: It's part passion, part call to serve, part intellectual curiosity and part executive competency, in various blends. This year's Icons of Education gathered on Feb. 10 at William Jewell College in Liberty, Mo., for a celebration luncheon and awards presentation to recognize their contributions to higher education and the quality of life in Missouri and Kansas. Ingram's honorees hailed from as far away as St. Louis, Wichita and Manhattan.
---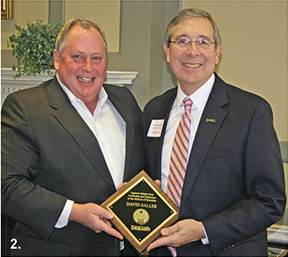 2. David Sallee, right, who will retire this year as president of William Jewell College, is the dean of academic chief executives in the region. He received his Icons of Education Award from Ingram's Publisher Joe Sweeney.
---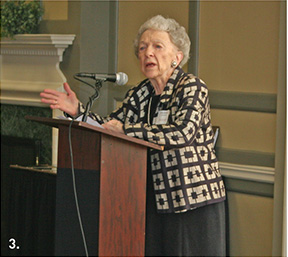 3. Anita Gorman, a longtime business and civic leader in KC and the state of Missouri, is a William Jewell alumna who addressed the assembly and noted the contributions that educators in the region make to life in Missouri and Kansas.
---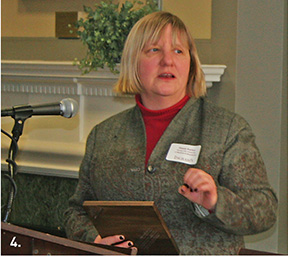 4. Diane Karius, director of the human simulation lab at Kansas City University of Medicine and Biosciences, fielded questions from emcee Jack Cashill about her path to Kansas City.
---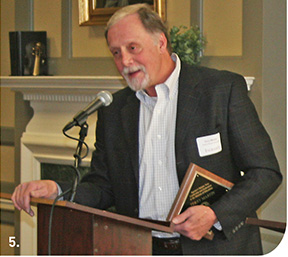 5. Terry Martin, a professor of art at William Woods University in Fulton, Mo., spoke in eloquent terms about relationship between artist, spirituality and the environment and the interplay between those three.
---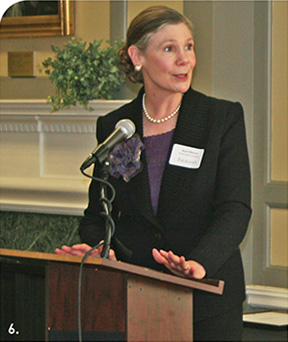 6. April Mason, provost at Kansas State University, recounted her journey from instructor to administrator.
---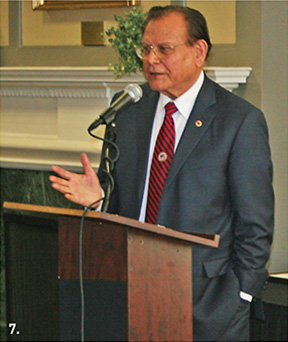 7. Surendra Singh, who oversaw the creation of 16 academic degree programs at Newman University in Wichita, said his motivation was always grounded in the interests of students who graduate.
---
8. Bonnie Humphrey, president of Missouri Valley College in Marshall, Mo., received her award, then spoke about some of the challenges facing all colleges with student retention.
---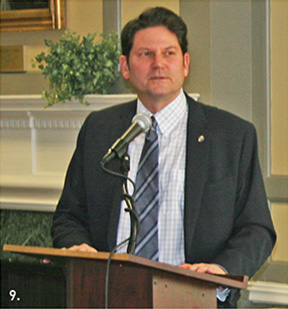 9. Jim Guthrie serves both administrative roles and is a professor of business at the University of Kansas, where he first started teaching in 1988.
---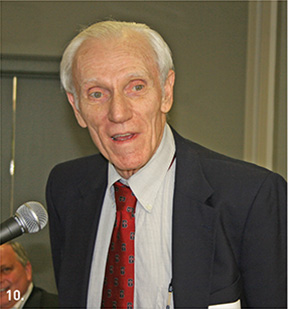 10. Doug Brothers recounted some of the high points in his 45 years of overseeing the physics department at Benedictine College in Atchison, where he's still teaching.
---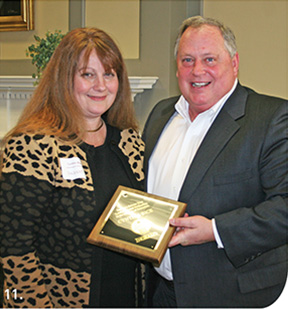 11. Cynthia Bice is the dean of education at Lindenwood University, where she's helping turn out the educators of tomorrow. Her career has taken her to the ranks of K-12 education as well as post-secondary administration.
---
Photography by Mark Braswell of Strauss Peyton