DeSoto Creates Massive TIF District to advance Sunflower site proposal
January 2022
---
---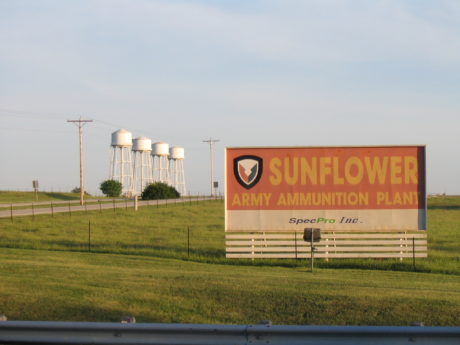 In what's shaping up as one of the biggest land-development projects in the region's history, the city of DeSoto has advanced a $1 billion-dollar proposal that would cover nearly 10 square miles of western Johnson County with industrial space, residential construction and new retail options.
Last week, the City Council unanimously endorsed a TIF district for a 5,877-acre tract that it had annexed last fall—the site of the former Sunflower Army Ammunition Plant—in a move that nearly doubled the city's acreage. The site sits south of Kansas 10 Highway, several miles west of Olathe. Sunflower Redevelopment Group, which owns the land, is proposing a combination of industrial park with a dozen warehouses of 500,000 to 1 million square feet—covering 7 million square feet combined—plus housing, a business park, and a hotel.
Council member Rob Daniels wasn't overstating the scope of the project when he said it involved "a decision we're making for the generations that come after us to bring this property back to productive use and put our community in a great position in the future. We've seen this project languish for many years, and I'm not willing to sit and watch it further decay on that site and not see it return to productive use."
Once the world's largest production facility for smokeless powder in weapons use—employing 12,000 at its peak during World War II—the plant ceased operations nearly 30 years ago. Since then, the site has been envisioned for a number of redevelopment uses, including an Oz-based theme park that, like the others, failed to gain traction.