In an era of social distancing and increasing contactless options, architects in Kansas City are seeing more clients with questions about implementing social distancing guidelines, moving to touchless systems and more.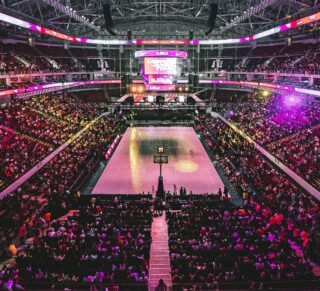 Architect Nate Appleman with HOK, a design, architecture, engineering and urban planning firm in Kansas City, Mo. is one such person who is helping to address these questions, reports 41 Action News. Appleman helps design arenas, stadiums and other recreational and event spaces,
Venues in the region and elsewhere are hoping to get back on track with events, now seeking help from architects like Appleman that can help them adapt to the obstacles COVID-19 has created.
These spaces hope to find solutions like touchless concession systems and how to pump crowd noise into empty venues, reports 41 Action News.
Maintaining six feet of social distance means most venues can only have about 18 percent of their maximum capacity, Appleman said to 41 Action News. He said many venues don't want to spend large amounts of money removing and storing seats they might one day put back in place, so they're looking at temporary alternatives.
Visitors to large event space in Kansas City can likely expect some permanent changes in how they purchase food, drinks and other items.
Appleman said many stadiums are exploring mobile ordering and eliminating having a vendor walk up and down the aisles passing food and money between the people sitting next to you.
"It's going to be prepackaged. You're probably not going to stand in concession lines, per se, but you're going to use a mobile app and you're going to go to a selected pick up location," Appleman said to 41 Action News. "In effect, you become the vendor."
While some changes may make a permanent place at stadiums and other large venues, there remains a strong preference for in-person sports and concert experiences, and there is optimism that in time events will return to normal.