COVID Hospitalizations Fall to Pandemic-Era Low
---
---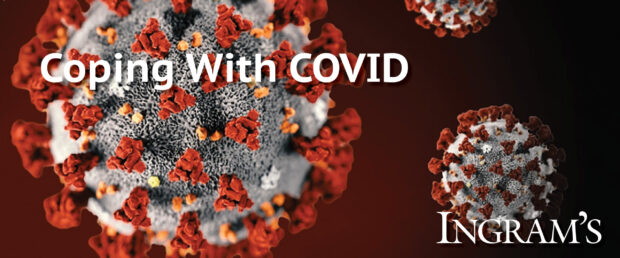 ---
Much to the relief of beleaguered health-care providers, the numbers of people hospitalized with COVID-19 hit something of a milestone this week, falling below 100 for the first time since all 27 regional hospitals began reporting data to the Mid-America Regional Council in May 2020. Thursday's number–96–comes with one caveat, though: Two hospitals in the region had yet to report numbers.
Still, hospitals were breathing easier with reduced strain on staff and resources. Liberty Hospital, in fact, hit a point where the COVID-19 patient census dropped to zero this week. The staff celebrated by whacking a pinata fashioned in the image of a virus particle. The University of Kansas Hospital, which at one point was treating nearly 200 patients at varying stages of infection or recovery, saw its load dip to just four active cases earlier this week.
While the overall trend is welcome, providers caution that the pandemic isn't over, and, in fact, the threat from the virus will remain, especially for those in high-risk groups. "We would be naïve to think there will not be another surge of COVID," said Dana Hawkinson, medical director of infection at control at KU medical center. 
Even though deaths attributed to the virus have fallen nationally, the seven-day averages for fatalities are still well above levels seen last summer, before the Delta spike in July and August and the Omicron spike over the winter.  The latter produced pandemic-era peak for regional hospitalizations, 1,381, on Jan. 20 of this year. Meanwhile, the numbers of positive cases are running twice what the U.S. saw before Delta, and figures reported to MARC indicate that the steady late-winter and spring decline in case numbers has leveled off.