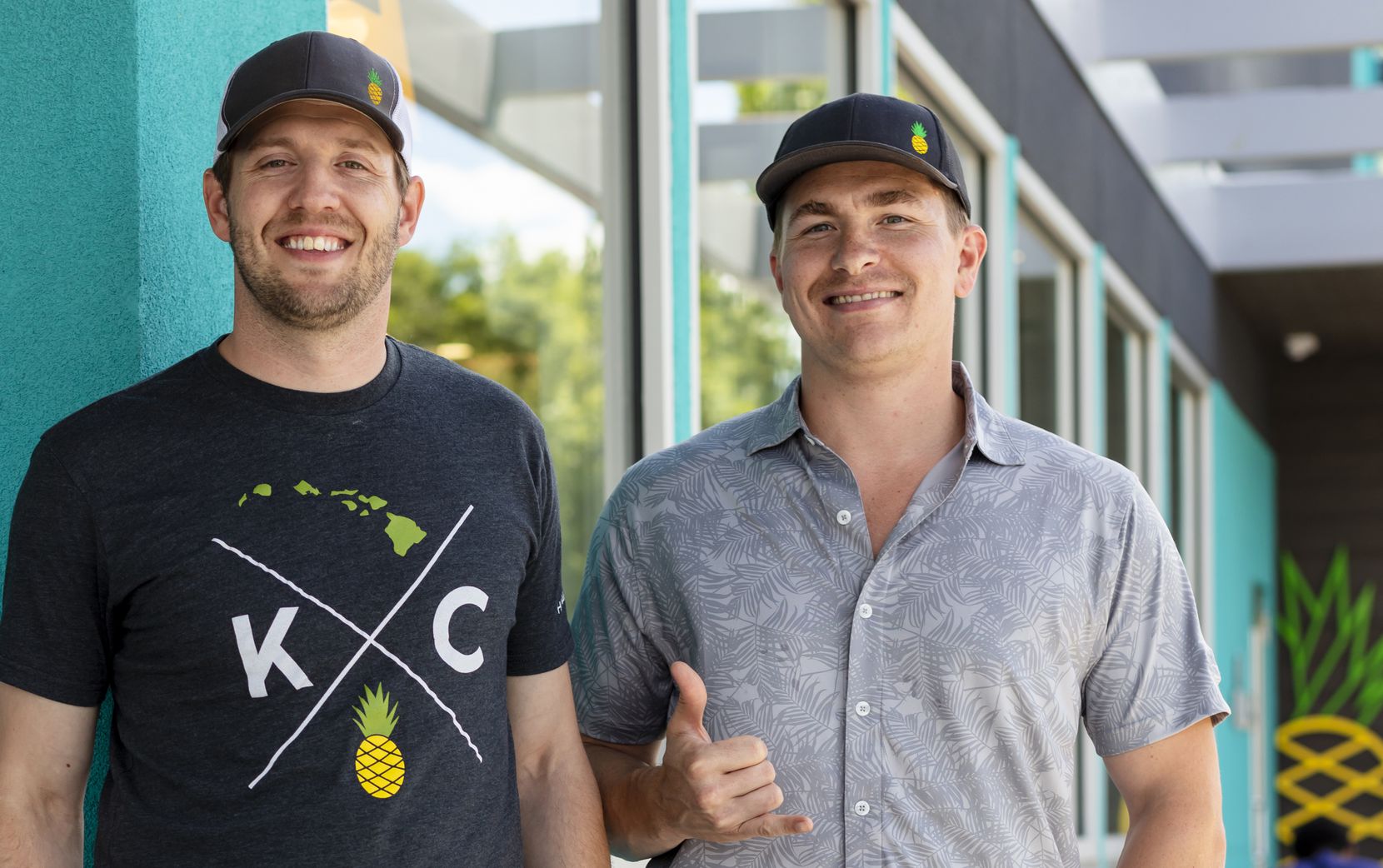 1. Hawaiian Bros
1st Year
Growth: 2,612.583%
Average Annual Growth Rate: 870.86% 
Gross Revenue 2021: $55,342,152
2018: $2,040,201     
Full-time employees: 1,675 
Hailing from a family business that included jobs inspired by Hawaiian culture, Cameron and Tyler McNie developed a love and respect for the island state's culture and food. After defining the concept for what is now Hawaiian Bros—the meat-and-carbs plate lunches popular with island field workers— they opened the first Hawaiian Bros location in 2018 in Belton. That in itself was a bit of good fortune, as the Kansas City region is famous among test marketers for the "averageness" of its consumer base. "We had the opportunity to partner with some of our old friends to develop this idea, and they were located in the Kansas City market and assured us that this concept would be perfect for that market," said Cameron McNie. "From there, we discovered the simplicity and flavor of the food were loved by many all across the country." And how: In less than four years, the company has more than 30 locations up and running, with two dozen more in various stages of development. That has driven sales from more than $2 million in the opening year to more than $55 million last year. And it was good enough to earn the No. 1 spot on this year's Corporate Report 100 as the region's fastest-growing company. Various trade publications call Hawaiian Bros the hottest concept in that sector, and the numbers suggest it was on auto-pilot from the start. Well … not exactly. "Fortunately for us, we had a background in opening restaurants," McNie says. "The hardest part was settling on the look and feel of the brand and how that translated into a brick-and-mortar store. We knew we wanted something fun but also modern and sleek. Simple is a value to us. We keep making tweaks with every store we open." After establishing the concept, another task was to build a successful culture from the ground up. "We knew right off the bat how important it was to create a company culture rooted in great service and a place people actually wanted to be," McNie says. "From there, we embraced the Aloha Spirit, which is to show kindness, respect and to treat everyone as 'Ohana,' like family, in everything we do." From the onset, he says, "we wanted to be a brand where people wanted to work and be part of something special as well as feel valued. Small things like free and fun apparel, generous employee meal policy, flexible schedules, and respecting people's time and lives outside of work are a few of the ways we have been able to constantly keep our stores staffed. We have some unique perks for management as well that have helped create an atmosphere where people want to stay with us." Where do you go after moving from zero to $55 million in four years? "We expect to continue to grow steadily with our corporate stores and open a substantial number of restaurants in the coming years," McNie said. "We also expect to see an increase in growth once we build out our franchise program in the near future. We are thrilled with the response from the public so far and very proud of our growth. We look to continue it throughout multiple regions of the country."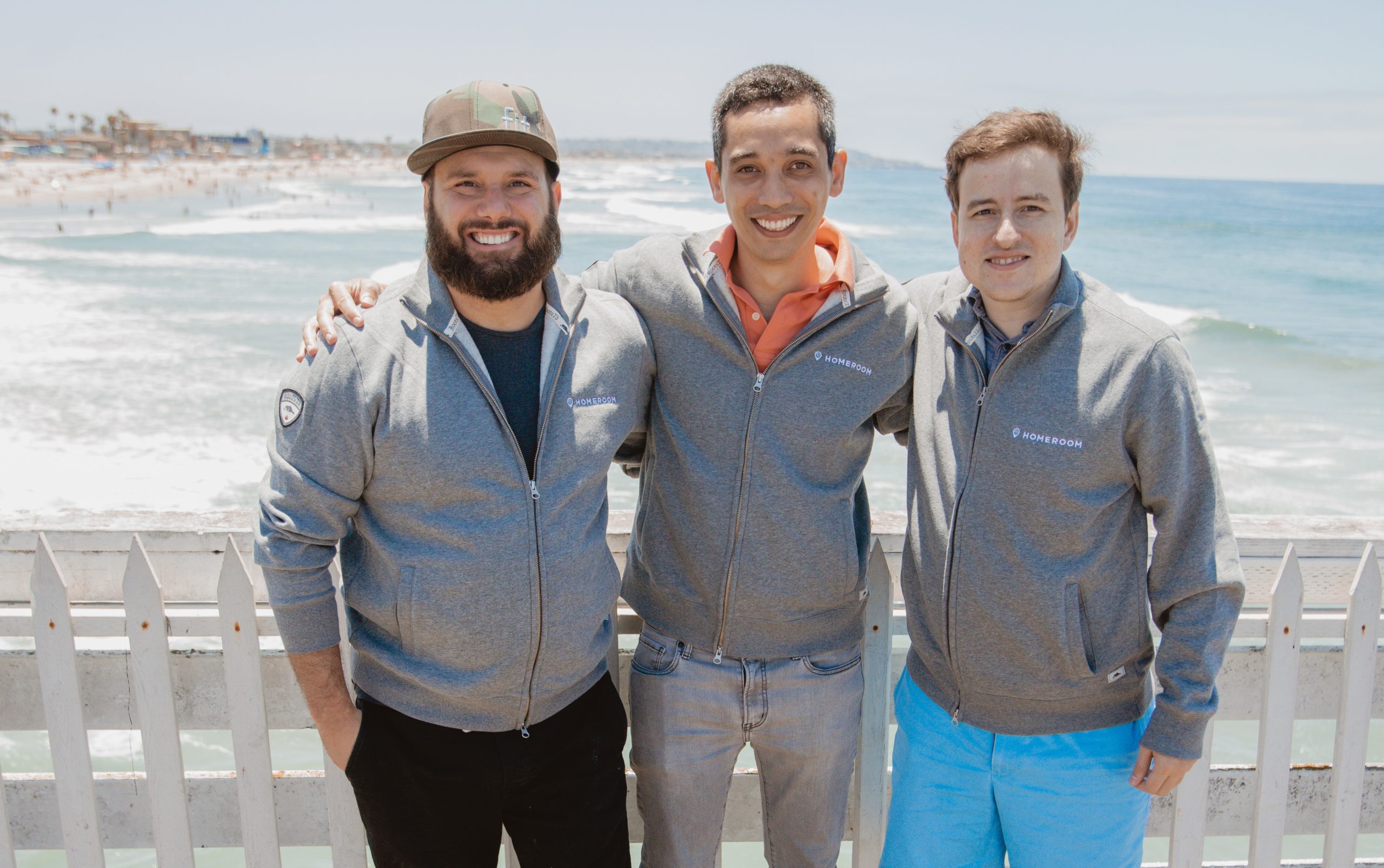 2. HomeRoom Living   
1st Year
Growth: 1,533.125%
Average Annual Growth Rate: 511.04%
Gross Revenue 2021: $3,474,866
2018: $212,774
Full-time employees: 47
This shared economy thing still has legs, as Johnny Wolff is demonstrating with HomeRoom Living—giving property owners a platform to connect property owners with people looking to rent spaces as compact as a single room. In that way, Wolff says, "Homeroom helps investors provide affordable housing at scale throughout the country." The company took wing in 2018 and has grown to support more than 1,000 tenants, helping them save a combined $5 million on their rent. Currently in 31 cities, HomeRoom houses more than 700 tenants, and year-over-year growth is running at 300 percent, he says. "On the tenant side, we have used several tactics, such as online classifieds (Craigslist, Facebook, etc.), physical advertisements such as billboards or fliers, technology and automation, and paid ads on Facebook and SEO," applying some of those tools, along with affiliate and channel partnerships, on the investor side. "We also expanded across geography to add opportunities for both sides of the marketplace to grow," Wolff says.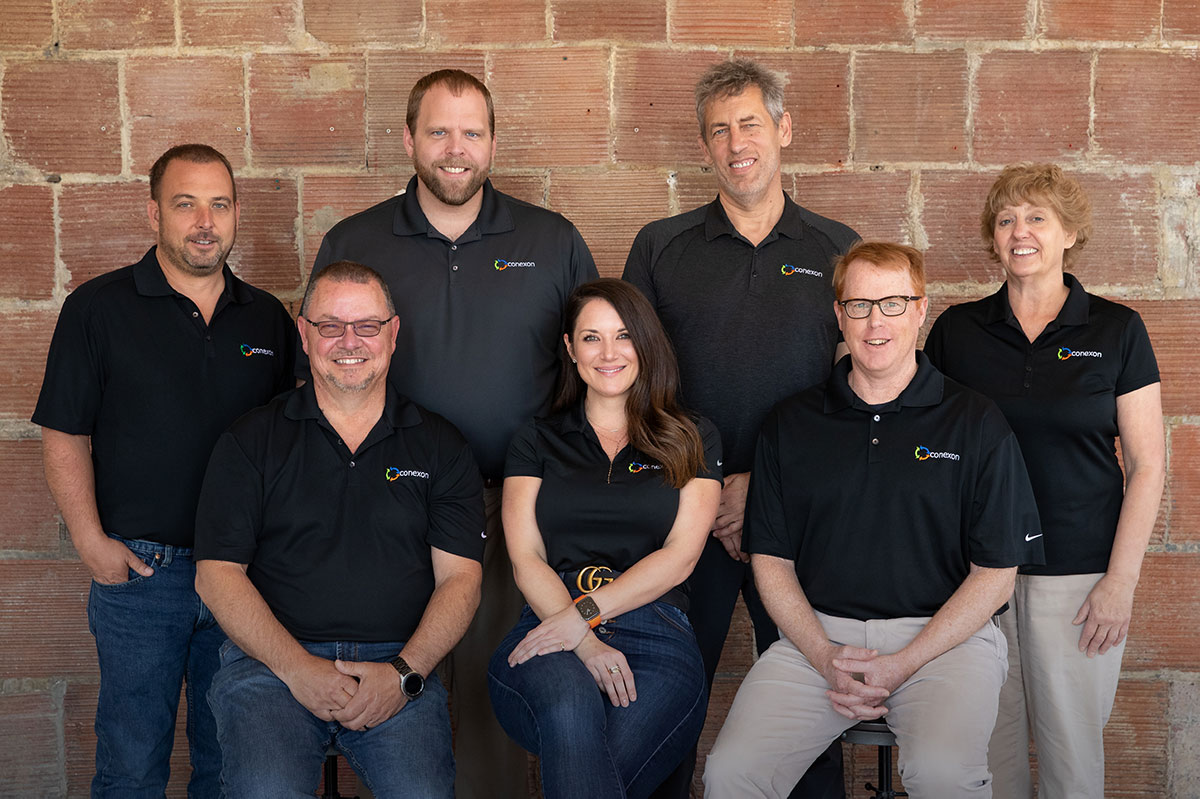 3. Conexon
3rd Year
Growth: 1,075.563%
Average Annual Growth Rate: 358.52%
Gross Revenue 2021: $72,194,790
2018: $6,141,297
Full-time employees: 371
It's not easy to ride the fast-growth stallion to three consecutive Top 10 finishes in the Corporate Report 100, but Randy Klindt has the reins firmly in his grasp and is applying the spurs yet again at Conexon. With its special focus on telecom services in rural areas, this Kansas City company offers a broad array of fiber broadband services, including network construction management, fiber splicing and distribution design, turnkey marketing services, network operations, and call-center customer support. Clients are primarily members of rural electric cooperatives. The Conexon Connect subsidiary, founded in 2021, operates the network as an Internet service provider to bring multi-gig fiber broadband to those outlying areas. Relying on new products and services, the company has assisted dozens of electric cooperatives with the construction and operation of fiber networks. Conexon Connect, in particular, has created new growth possibilities as Conexon pushed forward with plans to provide service in at least 10 states.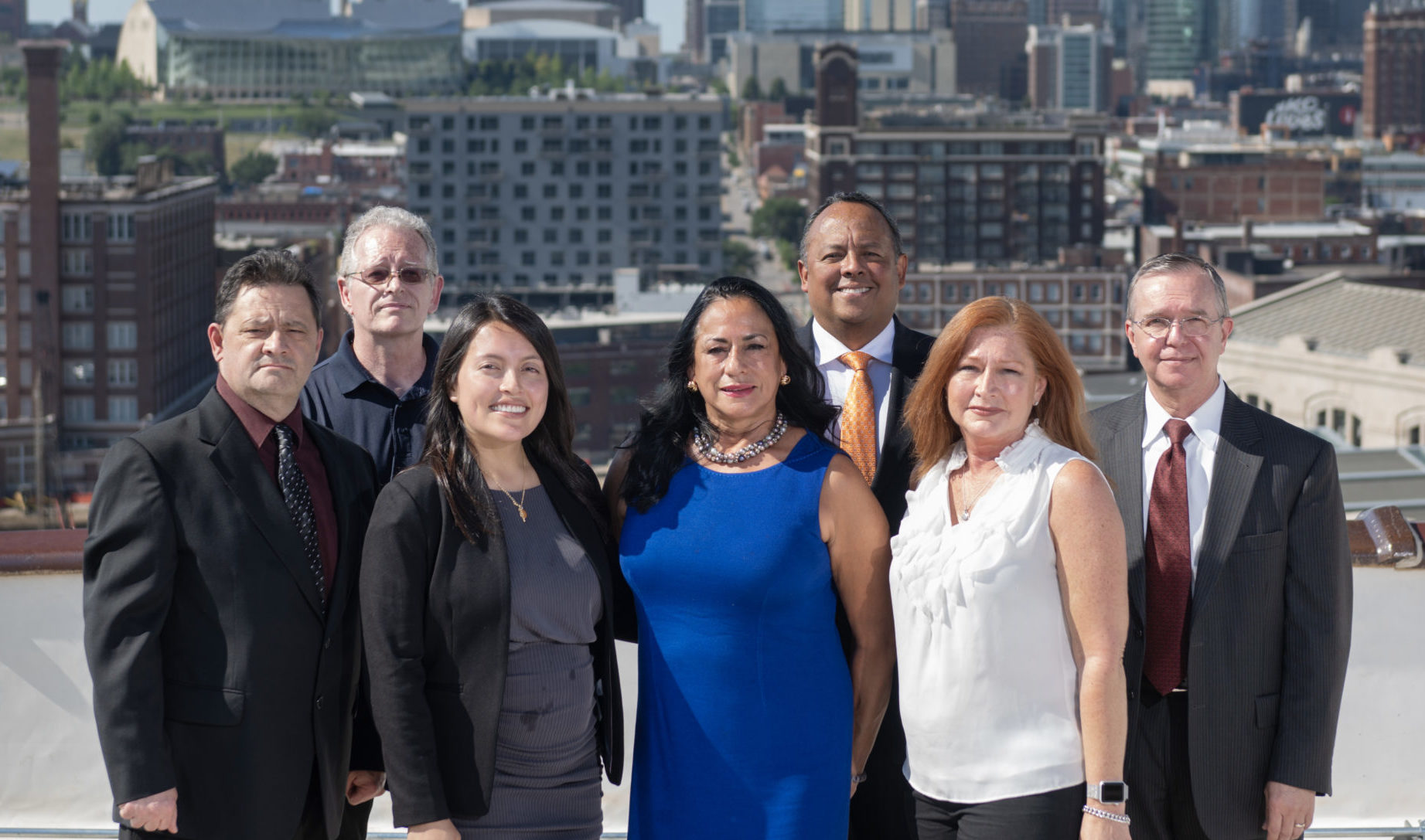 4. EDZ Systems
1st Year
Growth: 681.953%
Average Annual Growth Rate: 227.32%
Gross Revenue 2021: $6,014,420
2018: $769,154
Full-time employees: 8
Law firms, corporate legal departments, government agencies and commercial businesses turn to EDZ Systems to streamline their operations, maximize resources and improve strategic decision-making, leading to increased profitability and productivity. That model earned the company CR100 status in 2020, heading into a pandemic and a reset year. But Elizabeth DeZeeuw has EDZ back in super-charged growth mode, and assisted in 2021 with a project to provide IT and business staffing for the merger of two large communication companies, balancing that with its ongoing support for IT professionals and consultants to public and private companies. EDZ's client list primarily hails from the transportation, financial services, legal, health care, and state/public-sector sectors. The company is a prime example of the way tech development is changing the nature of the workforce, as it seeks out new hires for software development, cybersecurity engineering and analysis, and, yes, scrum masters. In addition, the company offers consulting services, including financial systems implementations and Sarbanes-Oxley compliance enactment for private companies preparing to become public companies.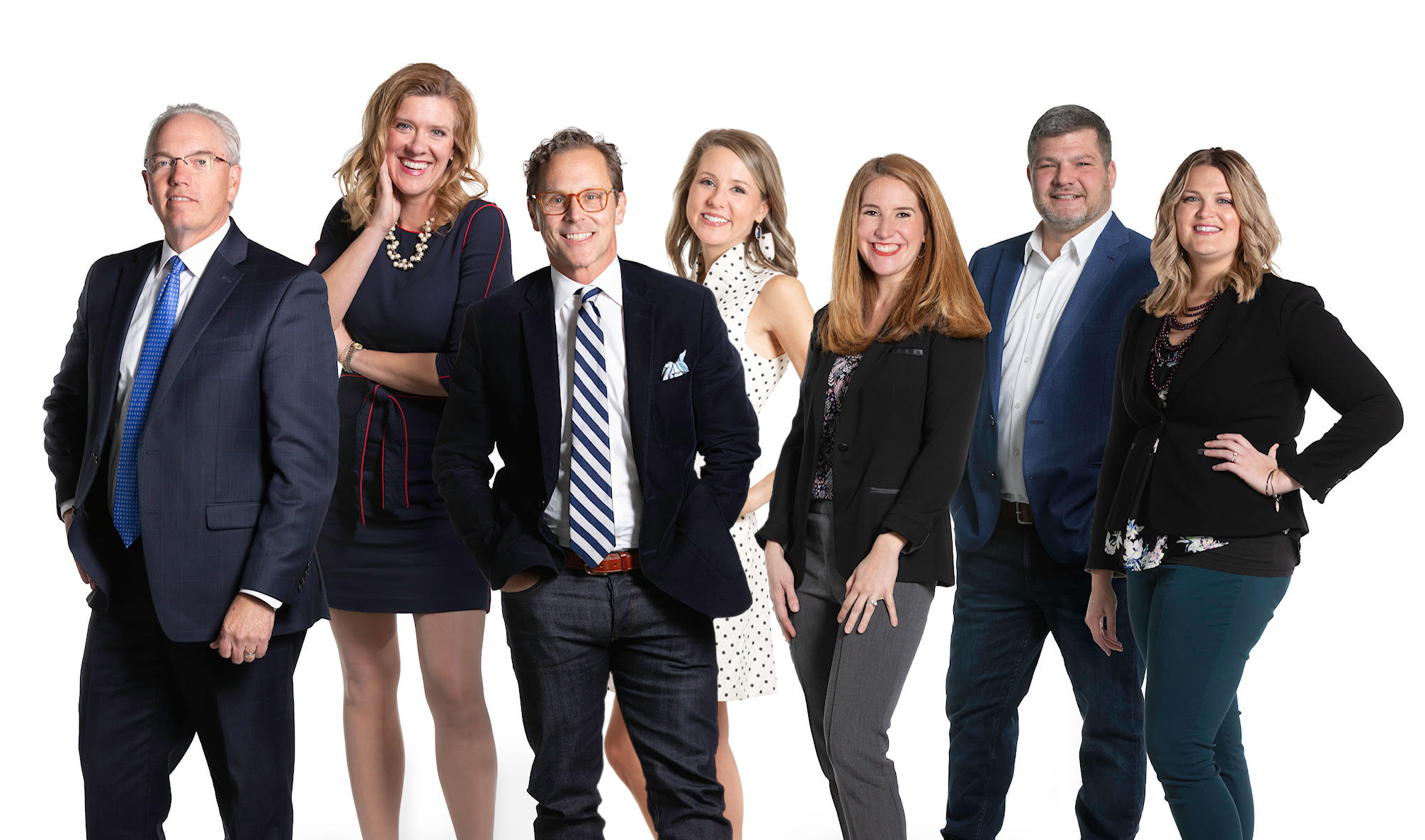 5. Lead Bank
6th Year
Growth: 652.728%
Average Annual Growth Rate: 217.58%
Gross Revenue 2021: $146,368,000
2018: $19,445,000
Full-time employees: 47
From No. 45 to No. 20, to No. 8, and now to the fifth spot on Corporate Report 100, Lead Bank continues to show the power of pivoting. From its roots as a community bank, it shifted gears to become a champion of small business lending, dramatically building its portfolio with an intense focus on emerging companies that, like the bank itself, have the potential to become something much bigger. Revenues have soared as the bank boostered its assets by nearly 58 percent between 2018 and 2021—an impressive feat in a regional marketplace that is vastly more competitive than you'll find in most cities of similar size. As part of that, interest-bearing balances surged more than 3,000 percent in that same time period, and the portfolio of real estate rocketed from $70,000 to $1.72 million—a tidy jump of 2,353 percent. Under CEO Josh Rowland, whose family acquired the Garden City bank in 2005, and President/COO Greg Bynum, the bank has become a go-to lender for aspiring entrepreneurs.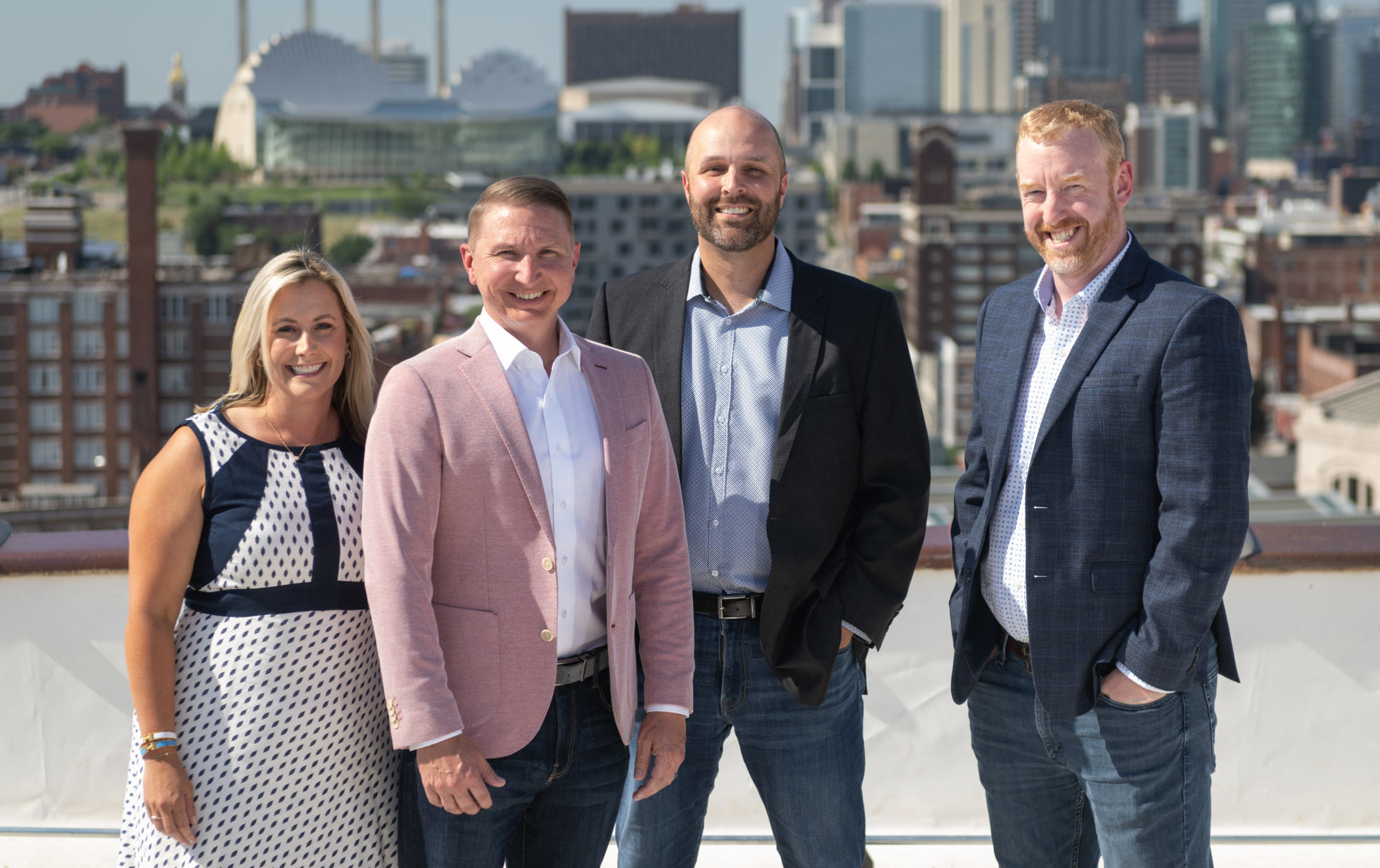 6. Seismic Digital
1st Year
Growth: 652.198%
Average Annual Growth Rate: 217.40%
Gross Revenue 2021: $4,624,815
2018: $614,840
Full-time employees: 20
As revenue models go, Brett Suddreth has almost every other business leering with envy: The services for Seismic Digital are almost entirely prepaid. That says something about the confidence that clients have in this Leawood firm, where Suddreth seeks business where it presents itself. That means serving global companies where it can but not neglecting hyperlocal enterprises in need of consulting services in digital marketing, strategy and activation. Founded in 2016, Seismic Digital paints from a service palette that includes paid digital media, search engine optimization, paid and organic social media, influencer marketing, analytics, consumer insights, digital brand management, and more. "Ultimately, we create full-funnel, digital marketing campaigns focusing on quality traffic, analytics, and strategic thought leadership," Suddreth says. By investing in product development, services offerings and sales, he says, the firm set its course for growth, while "we also grew revenue organically with existing clients" and by partnering with larger agencies that had prospects who did not meet their revenue requirements.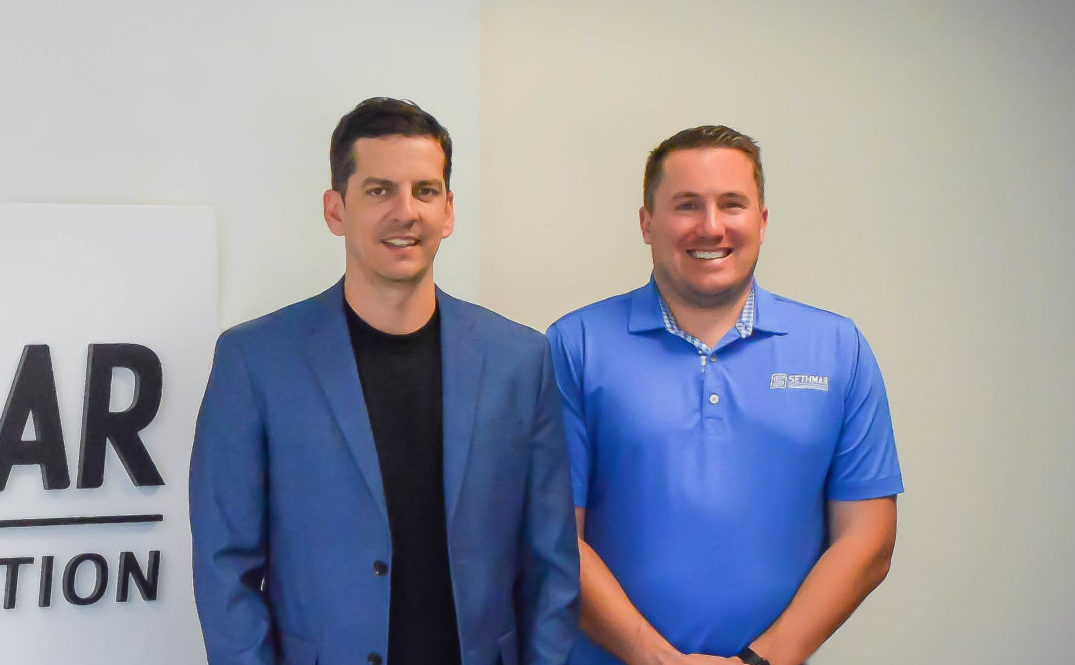 7. Sethmar Transportation
3rd Year
Growth: 590.514%
Average Annual Growth Rate: 196.84%
Gross Revenue 2021: $65,592,198
2018: $9,499,043
Full-time employees: 31
There's no question that Kansas City has been fertile ground for companies operating in the logistics sector generally, and within the transporation sector in particular. Exhibit A in defense of that proposition might well be Sethmar Transportation, which roared to CR100 prominence in 2019, reaching No. 2 on the list, then topping it in 2021. For most companies, 2016 wasn't that long ago, but Sethmar is light years away from earning $313,000 in revenues that year, and taking it to a mind-reeling $65.6 million last year. Under the guidance of owner Ben Bolan and Andy Tuley, president, the Overland Park company has found a sweet spot helping shippers with its services in supply-chain management, warehousing, and consolidated distribution services. It's yet another example of how companies today can reach beyond their roots to become technology companies. Personalized service, the company says, and independent owners are the keys to Sethmar's value advantage, derived from global services provided through a network of qualified independent business owners.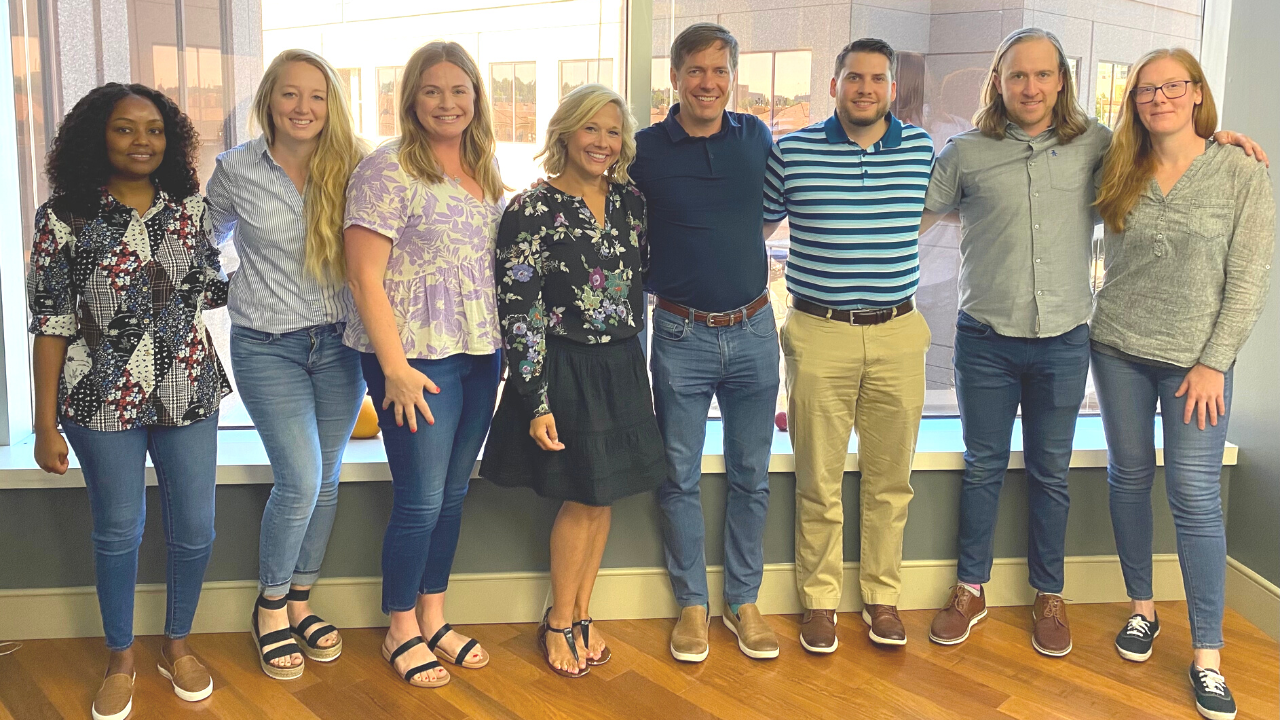 8. BARR Advisory
1st Year
Growth: 438.057%
Average Annual Growth Rate: 146.02%
Gross Revenue 2021: $5,536,060
2018: $1,028,898
Full-time employees: 48
The past 10 years have been logistics heaven for the Kansas City region. Will the next 10 present similar growth potential for data centers and, by extension, cybersecurity? Some recent mega-developments in that space suggest it's possible, and that's where visionaries like Brad Thies will be positioned for success at BARR Advisory. Or, in his case, further success. Thies founded the Fairway company in 2014 to provide cloud-based security and compliance solutions specializing in cybersecurity consulting and compliance. In that short span, his team has drawn in companies from around the world with high-value information in cloud environments like AWS, Microsoft Azure, and Google Cloud Platform. Among them are enterprises operating in highly regulated environments, including technology, financial services, health care, and the public sector. The keys to growth, he says, are differentiators that include people and culture, core values that include transparency, simplicity, unmatched support and being prepared for the future, along with a drive to develop new service lines.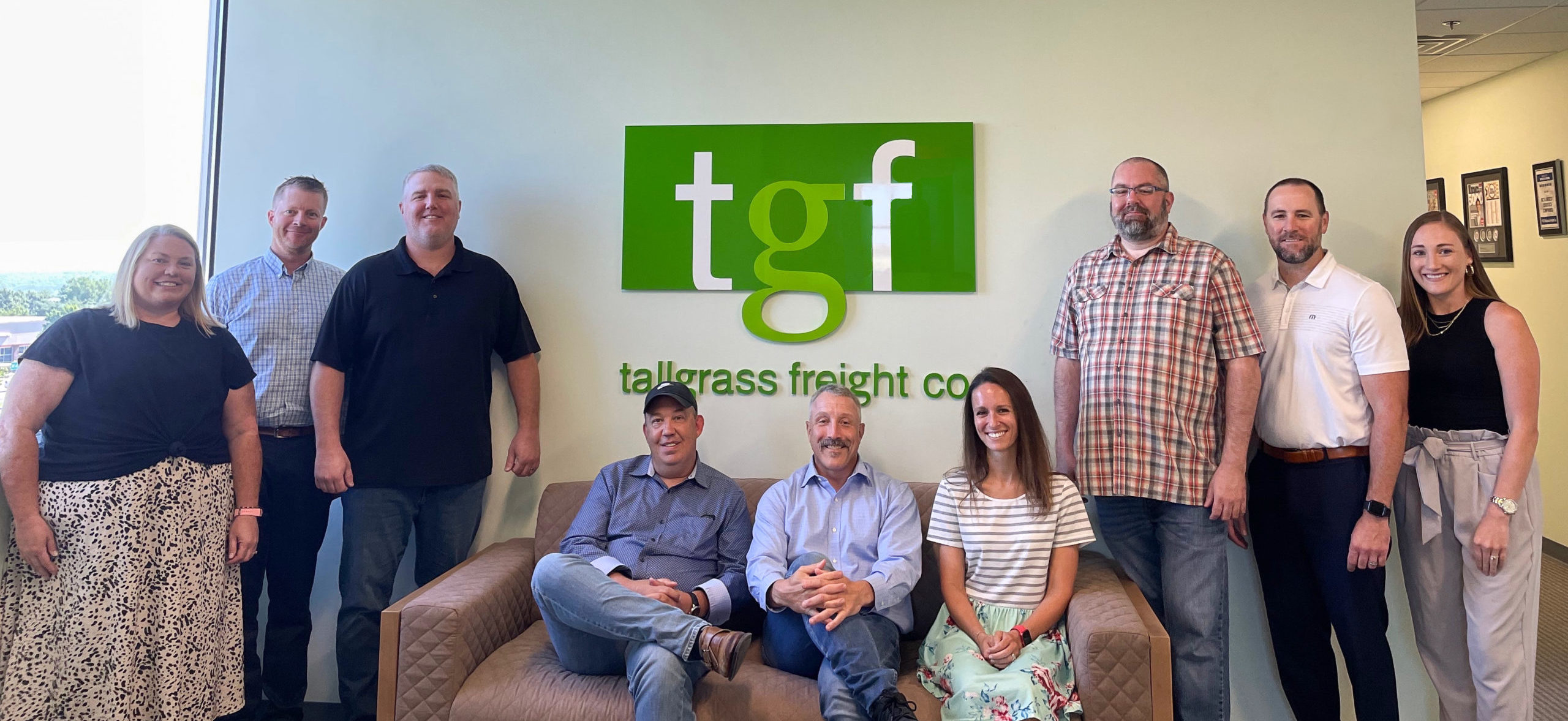 9. Tallgrass Freight
5th Year
Growth: 399.854%
Average Annual Growth Rate: 133.28%
Gross Revenue 2021: $142,924,000
2018: $28,593,167
Full-time employees: 36
Who are Damon Anderson and David Barnes? If you've been following the CR100 in recent years, you'll know them: They founded the Energizer Bunny of regional freight brokers, and for a third straight year they have Tallgrass Freight in the Top 10. The logistics company based in Shawnee continues to truck on down the growth road, driven by an experienced, veteran staff and a mindset among its three dozen employees that today is but a yardstick by which tomorrow will be measured. Growth, Barnes says succinctly, "is what we do," and it flows from delivering on the holy trinity of logistics today: Safe, efficient and affordable movement of cargo through unparalled customer focus with brokerage services. Founded just a decade ago, Tallgrass Freight has emerged as a full-service logistics solution provider with a wide range of transportation and logistics services. Among them: shipping solutions for less-than-truckload needs, full truckload shipping, flatbed and intermodal services, temperature-controlled shipping and other specialty services.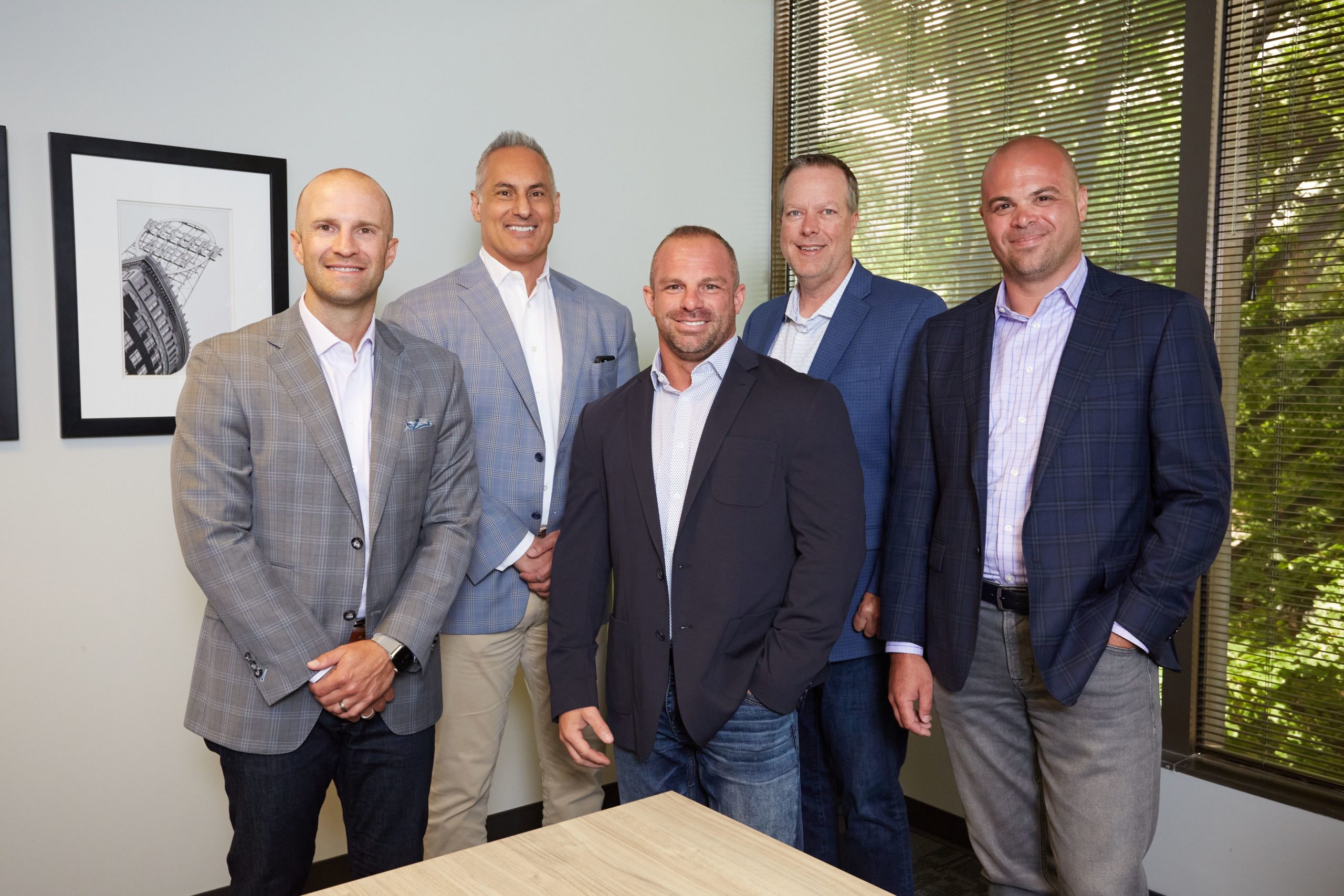 10. United Mortgage
2nd Year
Growth: 356.081%
Average Annual Growth Rate: 118.69%
Gross Revenue 2021: $5,888,793
2018: $1,291,173
Full-time employees: 27
No, we're not changing the name of the magazine name to DeNeve's. But, yes, that is Scott DeNeve you see on the cover of this issue for this Top 10 CR100 finish and again with company affiliations on this list both here at No. 10 and again at No. 44 with Platinum Mortgage, the entrepreneurial brainchild that has made 10 appearances on this list since its debut in 2013. What can we say? The dude gets around, and where he goes, growth follows. Nabbing a Top 10 finish with another company, he says, follows much the same pattern: Having a great team with a strong plan. United Mortgage specializes in residential home purchases, refinancing and agricultural lending. As a premiere non-bank lender, DeNeve says, "we have the flexibility with loan products and terms to offer our customers competitive financing options. Our variety of lending programs are perfectly suited to the needs of our customers."