With nearly three full months of metrics in hand related to the COVID-19 outbreak, a picture of the pandemic is emerging that reveals sharply different health outcomes between Missouri and Kansas.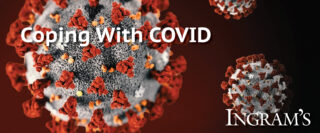 Most concerning at this moment for public-health officials is the surge in positive cases in Missouri, a function of both increased testing and increased social mobility with the state easing restrictions on business activity and large gatherings.
Health officials will spend years studying the puzzling differences between the way the illness has played out in the two states. Missouri, with roughly twice the population of Kansas, has seen only about 50 percent more cases, but they have been far more deadly. The web site Worldometers.com shows that Missouri has recorded 162 deaths per million of population; Kansas is tied for 13th-lowest nationwide with just 90 per 1 million residents.
According to daily trends recorded since Feb. 27, Missouri saw its rate of viral transmission fall precipitously for two months, reaching levels that inspired confidence in state and city offices that the threat was receding. But since its April 26 low point, the transmission rate has increased past the threshold that signaled containment. As a consequence, new cases diagnosed daily are approaching their highest levels since the outbreak began during the late winter.
The web site rt.live, which tracks daily changes in transmission rates called Rt values, showed that from its peak of 2.226 on Feb. 28, Missouri's value plunged to 0.7834 on April 26. Anything below 1.0 on that scale indicates that the presence of the virus is declining; above that, the rate of spread is increasing. The state crossed back over that threshold on May 20, reaching a post-peak high of 1.2528 on Saturday.
As a result, from a previous peak of 298 daily positive cases on April 14, the state saw 413 new cases by Sunday of this week. The increased Rt value for Missouri places it ninth nationally in terms of growth percentage of the transmission spread.
Kansas, by contrast, has fared considerably better. From a peak Rt of 1.139 on March 1, the state fell below 1.0 on April 22 and has seen a rate as low as 0.8755 before a slight uptick to 0.9067 this week, still below the threshold of viral spread.
While considerable attention has been paid to case counts, a more hopeful set of metrics speaks to declining lethality of the virus. Health officials attribute much of that progress to a mix of economic restrictions put in place, social distancing and hygiene measures promoted since sheltering restrictions were lifted in most states, and a better understanding of how to protect the people most at-risk.
The latter group includes people over 70, who account for more than 80 percent of the COVID-related deaths nationwide, and those with significant underlying health conditions that include obesity, high blood pressure, diabetes, compromised pulmonary and immune systems.
Worldometers.com, which shows a total of 123,577 deaths in the U.S. as of today, also reports that the country has recorded fewer than 1,000 daily new deaths for each of the past 14 days—the first time that has happened since the two weeks ending March 30.
Regionally, the COVID-19 dashboard compiled by the Mid-America Regional Council shows 252 deaths in a nine-county area around Kansas City as of today. Statewide, Missouri has 966 deaths compared to 259 in Kansas.