Kansas expects to finish giving COVID-19 vaccines to long-term care residents and health care workers by the end of this month and has moved people aged 65 and older into the next group to receive the shots.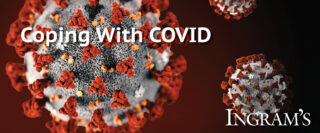 Kasnas Gov. Laura Kelly on Thursday announced new details about the order in which her state's residents will be eligible for inoculations, and making people aged 65 to 74 years an earlier priority was the biggest shift.
The state's previous plan had that age group getting theirs after people in "congregate" living, such as state hospitals, shelters for the homeless, and prisons.
"My administration will make our decisions based on what the doctors, the public health experts and the science tells us, not the politics," Kelly said.
Kelly released the updated vaccine rollout plan, with a chart designed to make its five phases easier to follow, amid concerns that the process was moving too slowly.
On Monday, the Centers for Disease Control and Prevention ranked Kansas last among states for its inoculation rate per 100,000 residents. That was no longer the case in a CDC report Thursday, with five states trailing Kansas.
The state's revised vaccine distribution plan shows that the second group to get shots also will include critical workers including firefighters, law enforcement officers, meatpacking employees, grocery store workers, teachers and child-care workers.
The third phase includes people aged 16 to 64 with medical conditions that put them at severe risk if they are infected with COVID-19, including cancer and Type 2 diabetes, as well as workers in critical industries such as information technology, aviation, transportation and government.
People with less severe health problems are included in the fourth phase and the fifth and final group includes everyone else.