Kansas City and the surrounding area saw the largest increase in recorded COVID-19 cases for the second day in a row on Thursday, recording just over 200 new cases.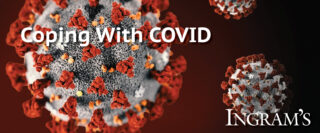 A total of 227 new cases were reported by the end of the day, just one day after 194 cases were reported. Promisingly, no new deaths were reported in the metro on Thursday.
The increases regionally dovetail with the national picture. Thursday produced a record number of new cases in the U.S., topping 40,000 for the first time. The 40,184 new cases exceeded the previous high of 39,099 on April 24.
According to figures on worldometers.com, that pushed the rolling 7-day average for new cases to a record of 34,158 a day.
On Thursday, Missouri set a record for daily new cases diagnosed; the 725 new cases easily topped the previous high of 413 set at the start of this week, according to rt.live, a web site that tracks whether the spread is increasing or decreasing in each state. After falling below the critical threshold for much of April and May, Missouri's figures moved into active spread two weeks ago.
In Kansas, 505 new cases on Thursday set a dubious distinction for COVID-19, topping the previous daily high of 500 reported on April 30. The rising caseloads there pushed the state into positive territory for spread of the virus, according to rt.live data.
If good news is to be found in the national data, it might be that the death toll from the illness continues to wane. Since reaching a peak of 2,253 deaths on April 21, the rolling 7-day average of new daily deaths has fallen 72.9 percent, ebbing to 609 by Thursday.