Coping with COVID: Pfizer-BioNTech vaccine gets FDA approval for teens aged 12 to 15
---
---
The Pfizer vaccine has been authorized for children ages 12 and up, the Food and Drug Administration announced Monday.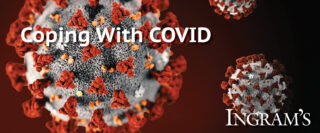 "We know this is a big step for our country. Vaccinating a younger population brings us closer to returning to a sense of normalcy and to ending the pandemic," acting FDA Commissioner Janet Woodcock said at a press briefing on Monday night.
Pfizer vaccines for kids age 12-15 could be administered as soon as Thursday, Woodcock said.
Pfizer announced in late March that its clinical trials showed the vaccine was safe and 100 percent effective in children ages 12-15, similar to the 95 percent efficacy among adult clinical trial participants.
Now, the FDA authorization means kids throughout middle and high schools will have the opportunity to be vaccinated before the fall.