Coping with COVID: Next phase of COVID-19 vaccine rollout commences in Mo. with focus on educators
---
---
Missouri Gov. Mike Parson announced Thursday the next phase in the vaccination rollout will begin March 15.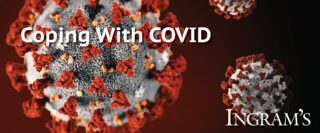 That tier, Phase 1B Tier 3, includes 550,000 essential workers across the state, including teachers and grocery store workers. To see a full list of who is included in this phase, click here.
"With vaccine supply steadily increasing, we believe we are in a good position to activate Phase 1B – Tier 3, which will make approximately 550,000 more Missourians eligible to receive a vaccine," Parson said.
Childcare
Communications Infrastructure
Dams Sector
Energy Sector
Food and Agriculture Sector 1
Government
Information Technology
Nuclear Reactor Sector
Transportation Systems
Including this upcoming phase, 3.5 million of Missourians will be eligible to be vaccinated and Parson said 40 percent of those will not look to be vaccinated.
According to the CDC, Missouri is the second lowest in the nation for average COVID-19 cases, Parson mentioned. The state's 7-day positivity rate is 6.1 percent.
People who became eligible in phases 1A, 1B – Tier 1 and 1b – Tier 2 are still able to schedule a vaccination appointment.