Coping with COVID: Missouri National Guard to withdraw from COVID-19 vaccination drives
---
---
Starting in June, the Missouri National Guard will no longer be involved in vaccination drives across the State of Missouri.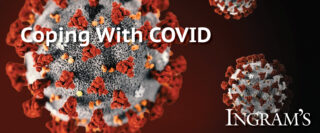 Missouri Gov. Mike Parson said there has been a significant decrease of demand for the COVID-19 vaccine.
"We are in a far different situation today than we were just a couple months ago. In the beginning, vaccine demand far outweighed vaccine supply. Now, we are seeing the reverse of that, and the need for large scale vaccination events has lessened," Parson said. "Missouri is in a good place on the vaccine front, and that is thanks in large part to the tireless efforts of our National Guard members to get vaccines into the arms of Missourians. We couldn't be more thankful for the hard work of these dedicated men and women over the past several months."
Parson's office said more than 382,000 vaccine shots have been administered at drives where the National Guard participated in.
Additional state data shows that 80 percent of Missourians have vaccine accessibility within five miles, according to Parson.