Coping with COVID: Missouri Hospital Association adds flu monitoring tool to COVID-19 dashboard
---
---
A new tab on the Missouri Hospital Association COVID-19 dashboard will track influenza-like illness and is intended to help hospitals and health care workers manage resources during the approaching flu season with COVID-19 still very much present in Missouri.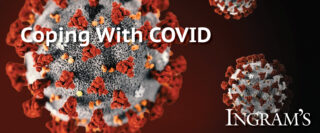 "A severe influenza season alone can cause significant strain on hospital and health care resources," Herb B. Kuhn, MHA president and CEO, said in a news release. "With COVID-19 positive case rates increasing, and hospitalizations at or near record high levels, the challenge of a significant flu surge could stress hospital resources to the maximum."
The new tab also includes information on vaccination rates, hospitalizations and the prevalence of the flu and other related illnesses in the past five years statewide.
Between 12,000 and 61,000 people have died in the U.S. every year since 2010 from flu and flu-related illnesses such as pneumonia, according to the Centers for Disease Control and Prevention. Not every season is the same. In the past decade, flu and flu-related illness have put between 140,000 and 810,000 people in the hospital.
Missouri residents are encouraged to get their flu vaccine before the flu season peaks between November and late February, especially this season. Getting the vaccine will reduce the spread of the flu, easing the burden on health care workers dealing with COVID-19 and related illnesses.