Coping with COVID: Jackson, Johnson County mask orders to move from required to recommended
---
---
A change in CDC guidance regarding COVID-19 is resulting in changes to metro health orders.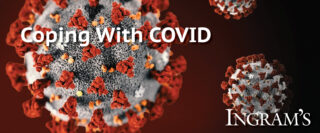 Local governments such as those presiding over Jackson County in Missouri and Johnson County in Kansas are announcing changes that will take effect as soon as tomorrow, Friday, April 30.
Jackson County's health order is being amended to reflect current CDC recommendations and will begin 12:01 a.m. Friday, April 30, 2021. 
The mask mandate is among those protocols that will be altered. Masking and social distancing will no longer be required outdoors in Jackson County. A press release from the county noted that for larger crowds, masks are recommended, though not required.
According to the same release, small indoor and outdoor gatherings with all attendees vaccinated face no restrictions. The county said all people will still be asked to wear masks in public indoor settings, regardless of vaccination status.
In neighboring Johnson County, changes to the current public health order take effect one day later on Saturday, May 1 at 12:01 a.m. Alterations to the county's health order are similar to those in Jackson County.
"Current data shows we have made significant progress in meeting the goals our public health experts set last month," Johnson County Department of Health and Environment Director, Dr. Sanmi Areola, said in a Thursday news release. "Due to a data reporting lag and the fact that our data does not capture Johnson County residents who traveled out of state for their vaccination, we believe we have surpassed our primary goal of at least 50% of eligible residents receiving their first dose."