Coping with COVID: Consumer alert sent out in Kansas after residents are charged extra fees for testing
---
---
The Kansas Insurance Department has sent out an alert to residents in the state after a wave of COVID-19 test billing inquiries and concerns.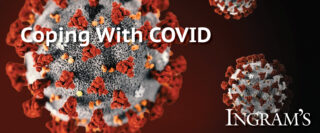 Confusion has arisen for many residents who are unaware of what they can and cannot be charged for when it comes to testing.
One report came from a state employee who received a coronavirus test and was charged a facility fee not allowed under federal rules, reports KCUR 89.3.
Similar reports are what prompted the alert from the insurance department, Kansas Insurance Commissioner Vicki Schmidt sending out a message reminding consumer of their rights related to COVID-19 testing.
More than 200,000 Kansans have been tested for COVID-19 so far reports KCUR 89.3, and the Kansas Insurance Department wants to make sure bills for all those tests are handled correctly.
Federal law requires COVID-19 testing without cost sharing (including deductibles, copayments and coinsurance) requirements or prior authorization or other medical management requirements, according to a Tuesday news release from the Kansas Insurance Department.
This means most consumers should not be billed a separate provider or facility fee for receiving a COVID-19 diagnostic test. 
Consumers are encouraged to closely review explanation of benefit statements from their insurer to make certain they do not have a cost sharing responsibility for a diagnostic COVID-19 test, the release said.