Coping with COVID: Active COVID patient count at KU Health System holds steady
---
---
A daily media briefing with health officials from The University of Kansas Health System reports the number of COVID-19 patients at the health system is holding steady Tuesday.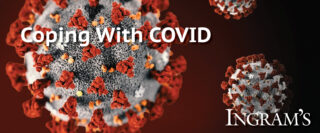 Seven people with the active virus are being treated, the same as the day prior, on Monday. Of those patients, three are in the ICU, also the same as yesterday.
One of those patients is on a ventilator, down from two yesterday, according to health officials. Fifteen other patients are still hospitalized because of COVID-19 but are out of the acute infection phase, up from 13 yesterday.