From luxury corporate aircraft to bioplastics, custom-made furnishings to top-end boxing gear, from high-end motorcycles and smoking equipment to—yes—carnival rides, Ingram's has scoured the Sunflower State in recent years to spotlight some unusual, even unique products made in the state of Kansas.
There's a reason for that: Manufacturing accounts for roughly one-sixth of the state's economy—$27.23 billion at last estimate. Nearly 2,550 manufacturing firms are registered with the Secretary of State's office, and they combine to employ 165,000 people. It's not just that the employment numbers are good; the compensation warrants attention as well: an average of $71,745 a year for those jobs as of 2017.
The diversity of products made in the state was on full display last year when more than 37,000 votes poured in on behalf of dozens of companies entered the Kansas Chamber of Commerce's inaugural Coolest Thing Made in Kansas competition. The winner of that is also one of our top picks for Cool Stuff Made in Kansas—Burlington-based EMP Shield.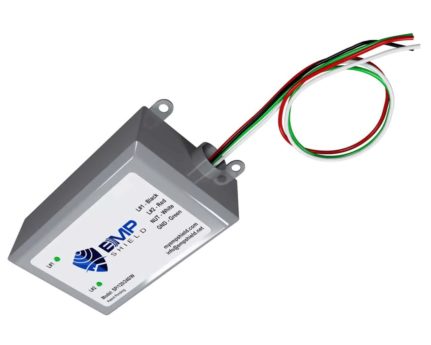 1. EMP Shield | Burlington
Winter Storm Uri did its part last month to raise awareness of issues with the national power grid, but there's another threat to energy supplies at homes and businesses that makes a bad cold snap pale by comparison: The threat of lines fried by electromagnetic pulse. The threat often earns attention as a potential risk from a high-altitude nuclear explosion, but Mother Nature can uncork EMP as well, through solar flares, and can inflict damage with lightning. That's where EMP Shield steps in, with defense systems that respond within a billionth of a second to protect systems for government, military, and civilian markets. "With our technology, we are able to protect an entire electrical system and all devices connected to that system," says marketing director Andrew Bucchin. EMP Shield, he says, has become popular for lightning protection, which comes with a 10-year warranty and a $25,000 insurance policy. Traditional marketing channels have raised product awareness, he says but finishing No. 1 in the chamber's Cool Things competition—beating out the likes of Garmin International along the way—is sure to raise the company's profile even more.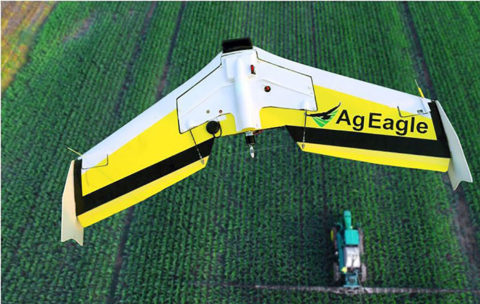 2. Drones, AgEagle | Wichita
The age of the drone, like it or not, is upon us. And it's only going to get dronier out there. But it won't be limited to delivery of stuff that people are buying on Amazon and eBay. Consider the array of uses already addressed by the product fleet at Wichita-based AgEagle. The company founded in Neodesha was an early pioneer of advanced commercial drones and related services. Having recently moved to Wichita—the Air Capital of the World for its lightplane manufacturing—AgEagle offers products that are in use on the farm for crop registration, oversight and compliance, along with aerial imaging and data analytics. But it goes well beyond the farm for this public company, trading on the American Stock Exchange as UAVS. AgEagle also does contract drone design, production, testing and leasing.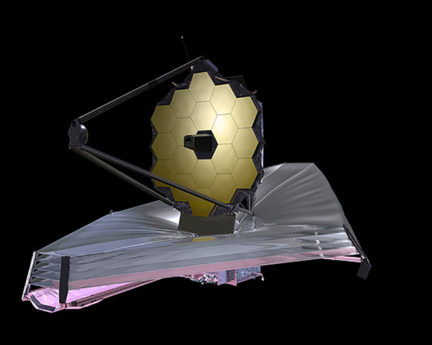 3. Webb Telescope Struts, Park Aerospace Technologies Corp. | Newton
What the Hubble Space Telescope did to advance our understanding of the universe around us, the James Webb Space Telescope will take to another level: An infrared one. A successor to the visible-light revelations of Hubble, the so-called JWT is a $10 billion project packed with some of the planet's most advanced technologies. Supporting those, however, is an infrastructure that uses struts made of specialty composite materials, produced by the aerospace division of Park Electrochemical at its manufacturing facility in Newton. The Webb telescope is set for launch this coming Halloween, and astrophysicists are eagerly anticipating its abilities to observe some of the most distant events and objects in the universe—dating back to near the Big Bang itself, roughly 6 billion years ago. The Newton facility covers an impressive 90,000 square feet, including a 7,500 square-foot clean room, and it is capable of curing composites at a blistering 850 degrees Fahrenheit.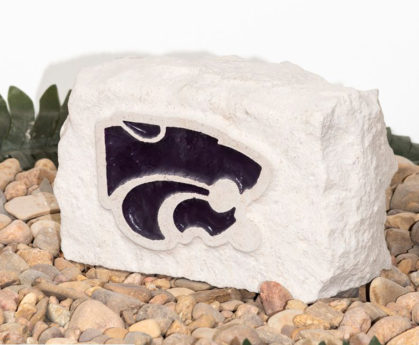 4. Fisher Rocks | Belleville
Avid fans of university sports programs have helped popularize the product line from Fisher Rocks in Belleville, which specializes in taking the abundance of limestone native to Kansas and turning it into statements that will weather the ages. But Jayhawks, Tigers and Wildcats are just a small part of what the company chisels from stone: lawn ornamentation, inspirational messages and images, business signage, directional signs, paper weights, stepping stones—if you want to post a message that will hold up to the elements, there's no better place to get, uh, stoned. The company was founded in 1994 by Mike and Joleen Fisher in nearby Marysville, then changed ownership twice, ultimately to Steven Anderson in 1994, and he took the operation to Belleville.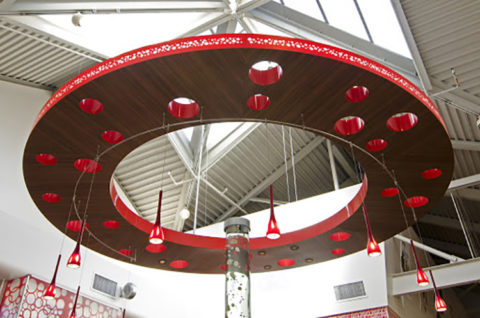 5. MicroLite!, KMDI | Kansas City, Kan.
If you're building large-scale commercial displays, soffits, fascias and other design elements, you don't just trundle to the neighborhood hardware store to find lightweight, seamless composites with a Class-A fire rating. But you can get them through KMDI, which fabricates its proprietary MicroLite! composites into uses for designers, architects, and corporations. MicroLite! is the raw material of signage and wayfinding programs, decorative beams and awnings in retail outlets, entry ways of large companies and public spaces, stadiums, libraries and other high-traffic venues. You can find its products in such varied settings as the practice facility for the Minnesota Timber Wolves,  Bloomingdale's, the Chicago Hilton, as well as banks, casinos and churches.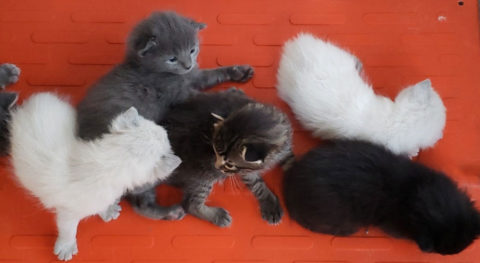 6. Stanfield Heating Pad, Osborne Livestock Equipment | Osborne
Anyone with an "outdoor" dog knows the misery of bringing Fido inside when the Kansas weather is at its worst—which it usually is—with the attendant olfactory consequences. If you want your pooch to keep warm when the chill sets in, check out the Stanfield Heating Pads series from Osborne Industries. This employee-owned company, going on 50 years old, is more than just a godsend for pet owners: it's an economic anchor in northwest Kansas, providing employment in a comparatively lucrative manufacturing venue. The pads, of course, are just the tip of the product iceberg at Osborne, which also produces industrial components for various industries. The heating mats were originally designed for hog farmers, to keep newborn pigs warm, "but as time passed and their popularity expanded, we discovered a variety of animal species can benefit from the gentle, under-body heat they provide," says marketing representative Jim Hindman. Those pads are now in use at zoos and animal sanctuaries, as well as on the farm and at home.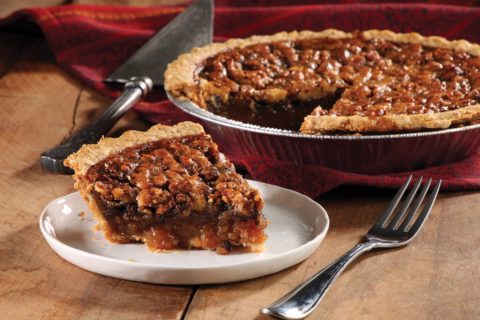 7. Tippin's Gourmet Pies | Kansas City, Kan.
Forty years ago, the commercialization of home cooking hit a high point in this region when the first Pippin's Restaurant and Pie Pantry opened in Lenexa. The concept held for 24 years before owners pulled the plug on those locations and their home-style menus. While the cornbread alone was to die for, the made-from-scratch pies took baked goods to a new plane. Sensing the opportunity to grab uncontested market share for those, Balls Food Stores stepped in to buy the brand, create Tippin's Gourmet Pies, and use them to attract shoppers to its Hen House stores. Good call, that, as sales prompted expansion of the bakery in Kansas City, Kan. Today, Tippin's pies, the ultimate in comfort food, threaten waistlines from the Carolinas to Phoenix, and as far north as Green Bay.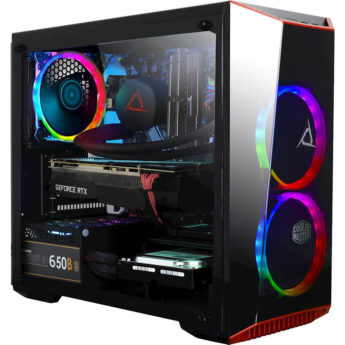 8. CLX Gaming PCs | Wichita
The Gamer Culture is not just a teen-age phenomenon, as the folks at CLX Gaming can tell you. There's plenty of demand for custom-build gaming computer systems that probably can't be covered by Junior's summer lawn-mowing receipts. The company says it was created for the enthusiasts and discerning gamers who demand the best the industry has to offer, so it offers premium build selections with aggressive customization to boost performance to peak levels. And all models feature closed-loop CPU liquid-cooling systems. That's on the inside; on the outside, the company turns loose its acumen with custom paint, etching, and lighting that elevates the concept of a PC into something closer to a work of art. "We are our own customer—gamers and tech enthusiasts at heart, with a thrill for pushing performance and a love for the game to always get to the next achievement," CLX declares.