From surfboards to toys to 3D printing materials, the bioplastics from Green Dot are aimed at making the world a more sustainable place.
1. LaCrosse Furniture
LOCATION: La Crosse
For a manufacturing company, even one in Kansas, LaCrosse Furniture checks some pretty impressive boxes: For one, it's in the vast expanse of the northwest quadrant, in a city of just 1,300 people. And that accounts for nearly half the entire population of Rush County. For another, the employees there are turning out all manner of comfort furniture, 25 miles from the nearest interstate highway. And for yet another, it's 100 percent employee-owned, something of a rarity in rural America. The company specializes in furniture that's built for relaxation—recliners, sofas and sectionals, loveseats, chair/ottoman combinations and sleeper sofas, in both leather and fabric. Founded in 1972, it expanded its facilities in both the 1980s and 1990s, then put up an additional warehouse in 2010.
2. Rock Cottage Glassworks
LOCATION: Merriam
Sometimes, you don't need a big corporate payroll to produce something that is unique, prized, and very cool. Dierk Van Keppel does it with a small team from his studio in Merriam, where he draws on patterns he discerns in nature to inform his work. A tongue of fire from a campout, erosion along a seashore, water currents, stars in the night sky and other natural displays are all inspirations for his designs. The roster of professional glass blowers runs a bit thin when you get outside the limits of Silver Dollar City, but Van Keppel is doing his best to take an ancient form of art and infuse it with 21st century technical skills of fusing glass. Since 1981, he and his staff have been turning out glass work of varied colors, shapes and textures to produce wall sculptures, chandeliers, custom lighting, bowls and other vessels. More than just interesting pieces of craftsmanship, their products have been on display in muse-ums and art galleries, and have been staples for private collectors worldwide.
3. Quality Record Pressings
LOCATION: Salina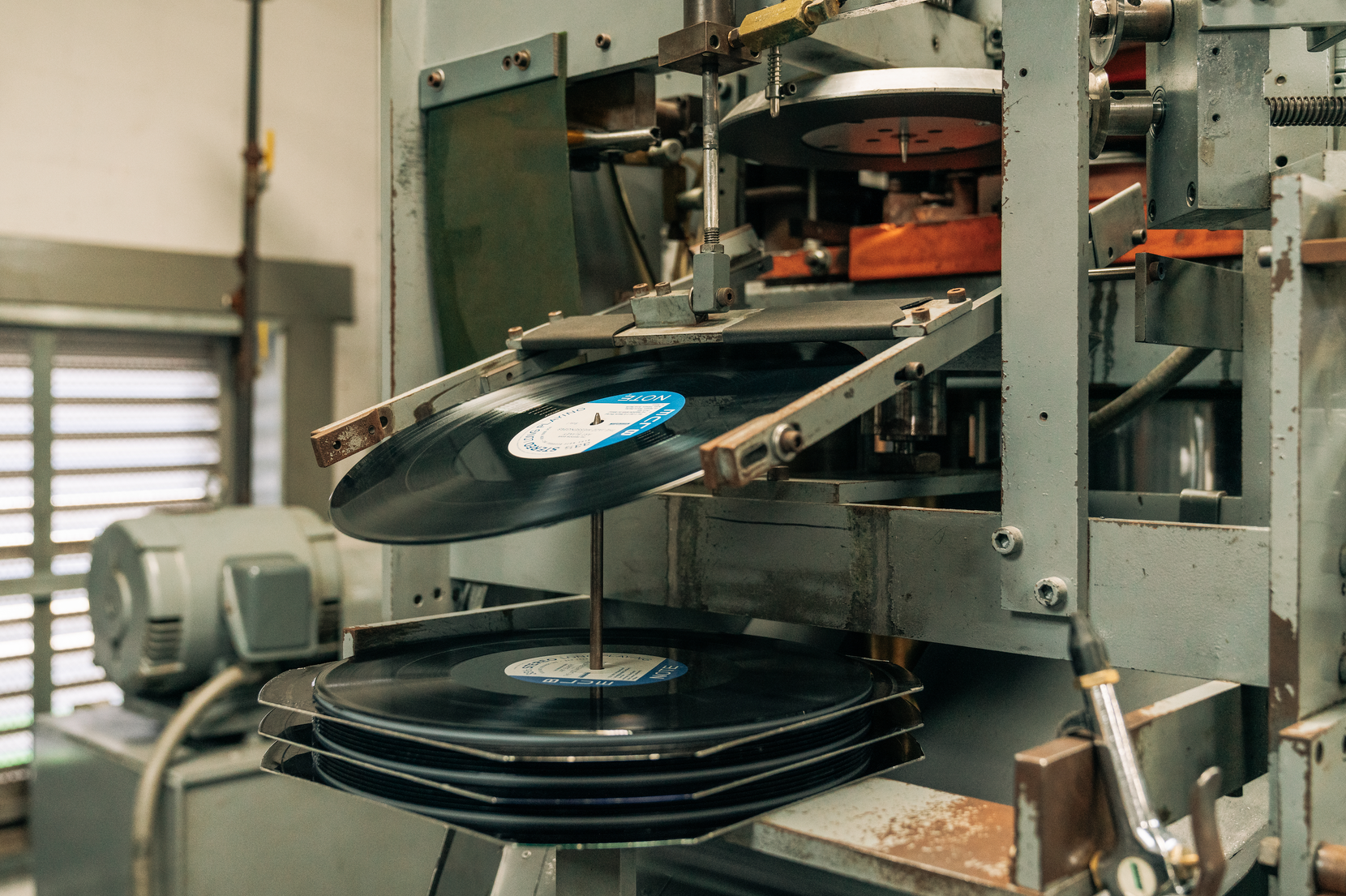 The music industry counts just three places in the U.S. where good, old-fashioned vinyl records are still produced, and one of those sits almost on top of the nation's geographic center. Quality Record Pressings is the passion of Chad Kassem, whose love for music also inspired Blue Heaven Studios, the recording studio that gave new life to the Gothic-style First Christian Church in Downtown Salina. Kassem's team does it with innovation, having added microprocessors to rebuilt presses and fine-tuning the production processes to yield superior sound quality. QRP offers nearly 900 different albums by various recording artists, producing vinyl discs that yield an audio experience at a different level than you'll get on a digital device. Of course, you can still order by DVD, CD or direct download, but take it from Kassem: Vinyl is the way to go.
4. Green Dot
LOCATION: Emporia
This Emporia-based company operates a manufacturing plant in Onaga, producing the raw materials for all sorts of other products that will be made from its special line of bioplastics—plastics that don't rely on oil out of the ground as their source. Instead, CEO Mark Emmert has created a company focused on turning biomass from starch and wood, biodegradable composites and elastomers into materials used by makers of everything from toys to surfboards to 3D printing filament. Emmert and his team recognize that no single product can eliminate the waste, overuse of non-renewables and harmful chemicals that go into production of many types of plastic, so its multisource approach is meant to provider other manufacturers with options that get all of them to a shared goal: a greener end product. 
5. Title Boxing
LOCATION: Lenexa
Back in 1998, Tony Carbajo and David Hanson made a decision: What the world needed was a company dedicated to high-quality boxing gear. Carbajo, a former Golden Gloves champion who grew up in Shawnee, saw it from the fighter's perspective; Hanson brought a business sensibility to the task. Today, Title Boxing is the world's largest distributor of boxing products, from gloves to footwear, training apparel and tools to punching bags—even products needed for the mixed-martial arts set. On the way to building a company with more than $25 million in revenues, they have aligned with other brands affiliated with the biggest names in boxing: Ali, Duran, Camacho and Mancini, and all-time greats like Marciano, Lewis and Dempsey. It also gave birth to a spinoff, Title Boxing Club, where people can work off their calories and frustrations in Title Boxing gear.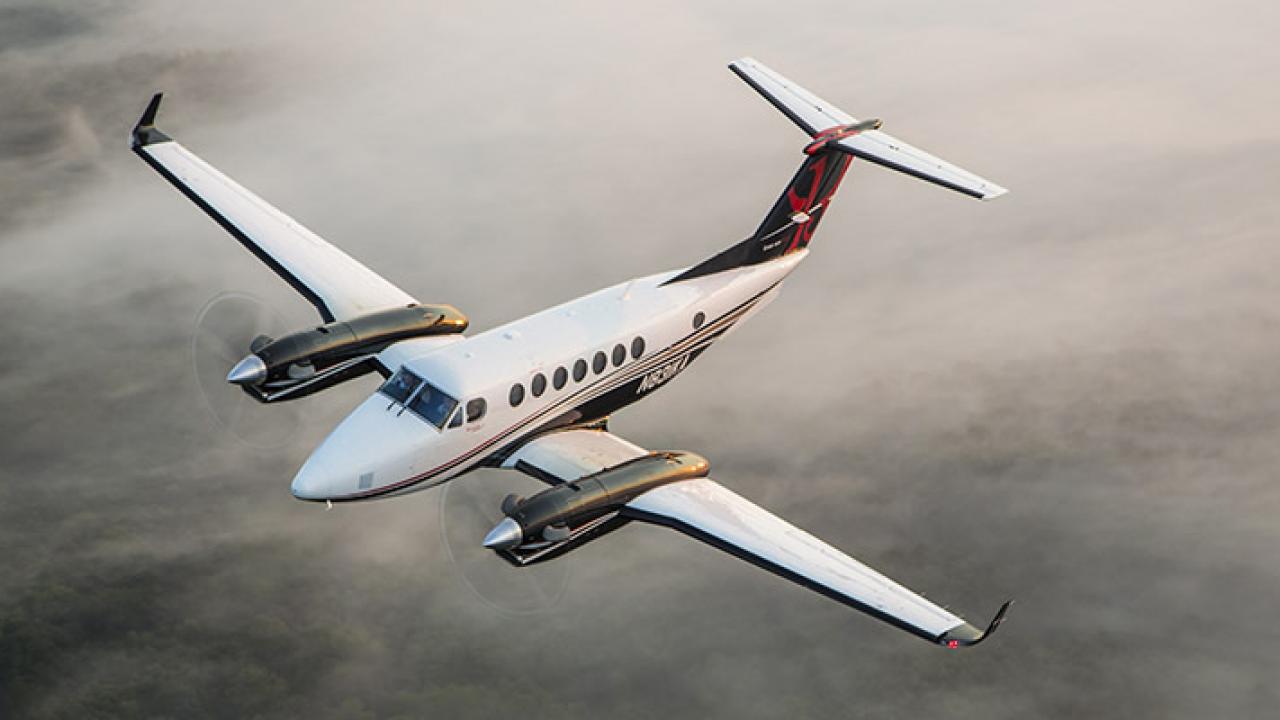 6. Beechcraft King Air 350i
LOCATION: Wichita
Beech Aircraft Corp. helped democratize the skies with brands like Baron and Bonanza, but the King Air series turned out today is personal flight on a different … well, plane. The King Air series, with its top-of-the-line 350i model, gives turboprop planes a comparable experience to small corporate jet travel, and provides both greater payload and range than its King Air predecessors. That's why it's the world's best-selling turboprop business plane. Made in Wichita, and now under the corporate flag of Textron Aviation (along with the Cessna and Hawker brands), the King Air 350i sports leather interiors, range of more than 1,800 miles, seating for up to 11, and all the goodies that help take the hassle out of air travel. If you're sitting on about $8.1 million (new) or half that for used, it sure beats the highway traffic.
7. Studentreasures
LOCATION: Topeka
What parent doesn't think his child has what it takes to be a published author? No matter how good the little one's story-telling skills are, the barrier to publication has always been cost. But Junior can now claim that literary status with a range of products offered through Topeka-based Studentreasures. The company provides parents and teachers alike the digital tools that allow students to express themselves with the written word, and reap the confidence-building that comes with seen their names affixed to the cover of print publications, even hardbound books. Since the company's inception in 1994, more than 15 million students have engaged in the process.