"If your actions inspire others to dream more, learn more, do more and become more, you are a leader."
— John Quincy Adams, President of the United States, 1817-1825
Leadership alone maketh not a legend—but it's an awfully good starting point, as Mr. Adams observed 200 years ago. And as is ably demonstrated by the fifth cohort of Ingram's Legends. A generation ago, we introduced our first class of Legends, 27 business and civic leaders who left a lasting imprint on their 0companies and the community we call home. This year, we add a score of new names to that prestigious line-up, and we do it with full confidence that their contributions measure up to those of their predecessors. This year's Legends hail from an impressive diversity of business, civic and non-profit concerns: Manufacturing, professional services (including the law, accounting and wealth management), tech companies, banking, higher education, transportation, health care, real estate and public-sector service. Most have exhibited a strong stripe of entrepreneurship, including founding roles at some of Kansas City's biggest and best-known companies. Others have forsaken the rewards of corporate life to make an impact as public servants or in non-profit settings. All, however, share a common trait: Their reason for being was to push their organizations forward. And in doing so, they pushed the region forward. Please join us in saluting these individuals, who have done more than their share to make Kansas City a better place for all of us to live.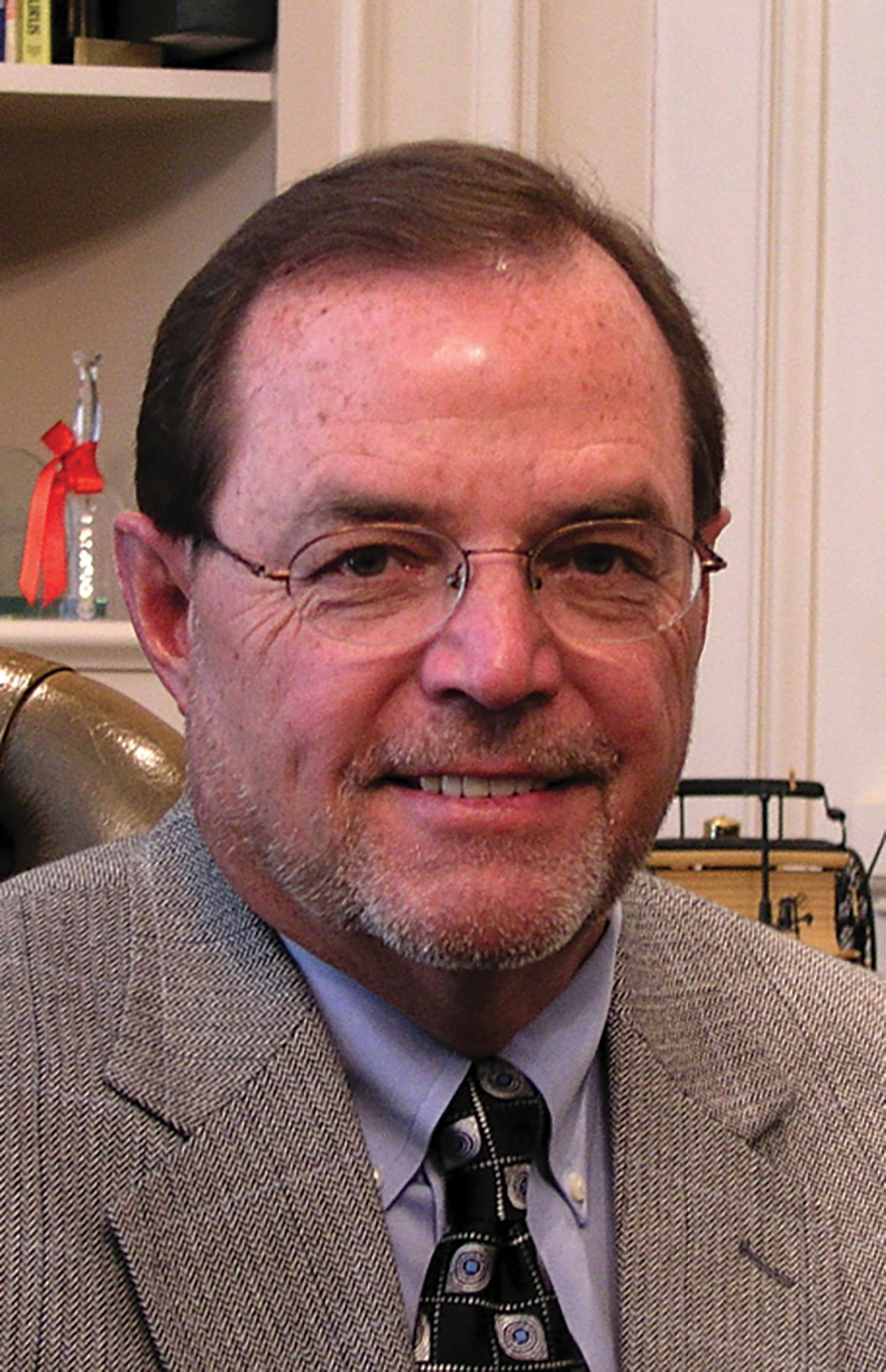 Don Armacost
Don Armacost Sr. bought a 12-year-old company called Peterson Manufacturing back in 1956, and about a year later, made what would prove to be a rather strategic hire: 14-year-old Don Armacost Jr. Doing a little bit of everything—and starting at the princely sum of 75 cents an hour—the younger Armacost set sail on a career with the company that has spanned 62 years. Along the way, Armacost transformed it into a national leader in the vehicle safety-lighting sector, surpassing $250 million in revenue, operating across as many as 10 divisions, and providing jobs for more than 1,000 employees. Growth changed the company's scale, but not the values he learned from his father: Treat your customers, your suppliers and your employees fairly. And, he says, by embracing guidance from a mentor: "Work hard. Always be honest. Lead by example, not fiat." From its inception as an aftermarket vehicle-lighting maker, the company has expanded on Armacost's watch to add marine lighting applications, aviation components, plastic mold injection—a product line that numbers in the thousands. Peterson Manufacturing operates a huge, 670,000-square-foot facility in Grandview, where roughly 650 workers, many of them second- and third-generation employees, enjoy both profit-sharing and employee stock ownership plans. At no point in his leadership has the company been challenged quite like it was during the third quarter or 2008, in the grip of the Great Recession. "We lost our second- and third-largest customers to offshore suppliers," Armacost recalls, and the company pivoted by essentially abandoning retail markets dominated by offshore manufacturers. Instead, it would focus on major trucking fleets and their original equipment manufacturers. "We now have some of the largest fleets insisting on our products when they order new trailers or replace parts; in some cases, they are even retrofitting to use our products," Armacost says, with a hard-won pride. "We are also finding that our "Made in the USA" status is becoming more and more important to customers than low-cost offshore products." He's also on the board of directors for UMB Bank, and is a well-known figure across the vehicle-supply sector, one of three generations of Armacosts to serve as president of the Transportation Safety Equipment Institute. The family has also created a key philanthropic asset for the region with the Armacost Museum, a collection of vintage automobiles in a unique venue for non-profit fund-raising events.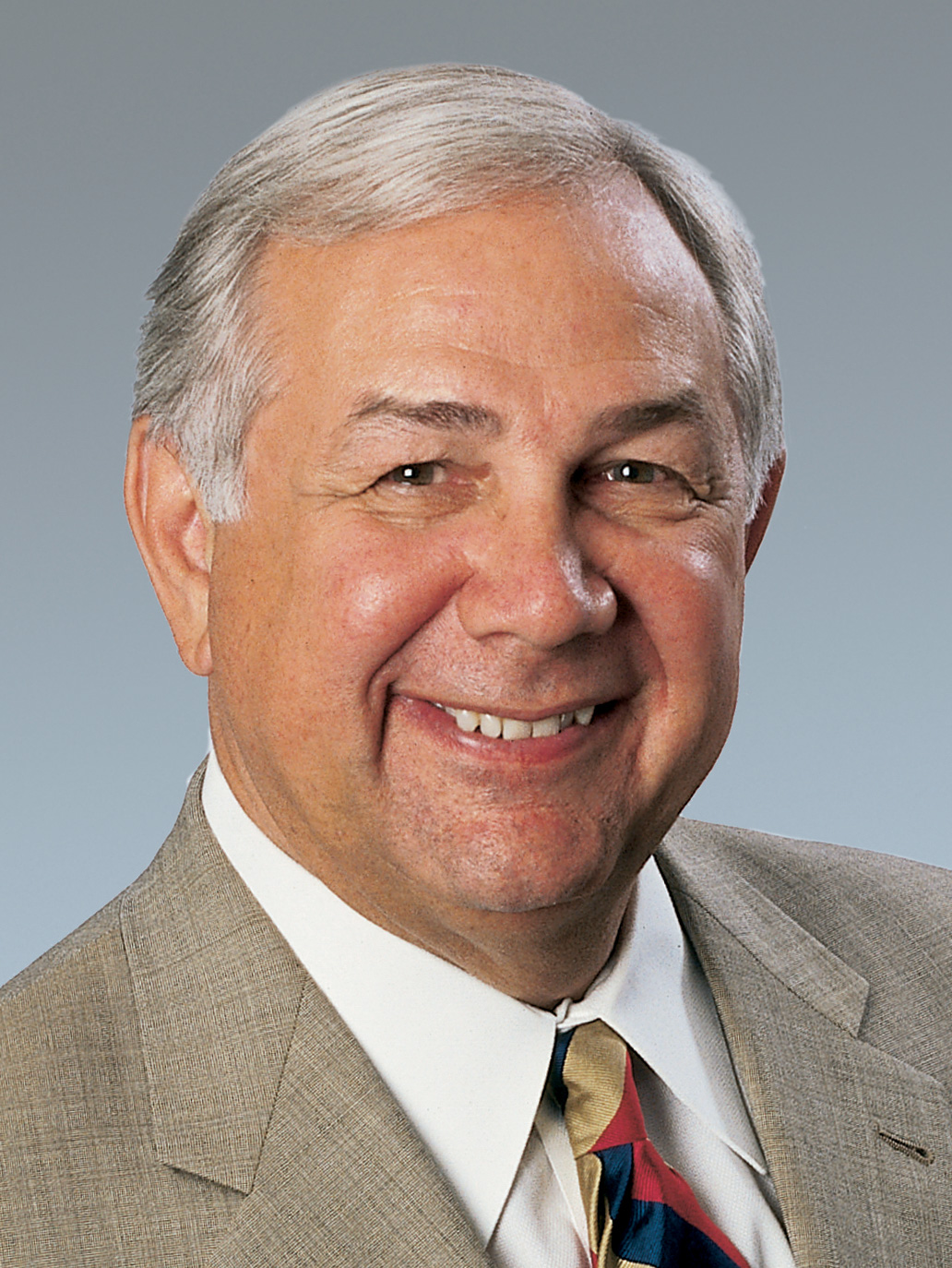 Tom Bowser
Life didn't wait for Tom Bowser to launch his career before delivering a few lessons in rejection, determination and vili-fication. This native of Coffeyville, Kan., was a state champion as a 50-meter freestyle swimmer, and he set a big goal: He would swim for the Big Eight champion Oklahoma Sooners. OU, however, scanned his 5-foot-9 frame and said "no, thanks." Recruiters were looking for longer body types of at least 6'3." So it was off to Lawrence, Bowser says, and "my senior year at KU, we beat them for the conference championship. Mighty sweet for this little guy!" It was a lasting lesson in the power of persistence. "Success in athletics taught me that getting knocked down nine times means getting up 10," Bowser says, "and that all fame is fleeting." After toweling off and picking up his journalism degree, Bowser landed at Blue Cross Blue Shield of Kansas City. "The job was contracting with physicians and included a car," he recalls. "In time, I managed the physician fee schedule and worked with physician committees in all specialties on how to cover new procedures and properly pay for complex cases." Doctors ruled health care in those days, Bowser says, but always in a selfless manner, and "they rooted for me as my car-eer rose." That work ended 40 years later as president and CEO of the company and chairman of the national Blue Cross and Blue Shield Association, which boasted 100 million members. He will always recall the influence of mentors in that run to the top. "I have been very fortunate," Bowser says. "I had a string of terrific bosses and mentors, starting in 1969 with CEO Tom Collins and ending with a great friend and role model, Jake Mascotte. I have tried to pass along their gifts of seeing the best in others and celebrating their success." Another important role model—this would be a great question in a KC-themed Trivial Pursuit—was his Uncle Dan. The late WDAF weatherman, whose nom de TV was Dan Henry, "always let the sun shine in on all that you do, in work and in life," Bowser says. Bowser's run here was interrupted by an 8-year stint with Blue Cross and Blue Shield of Oklahoma, and after his return in 1995, "I was never tempted to leave," he says. He retired in 2010, just before the insurance sector was roiled by passage of the Affordable Care Act, and finds comfort in knowing that "the company is still filled with talented and compassionate employees and executives who put the customer first in a competitive and complex industry."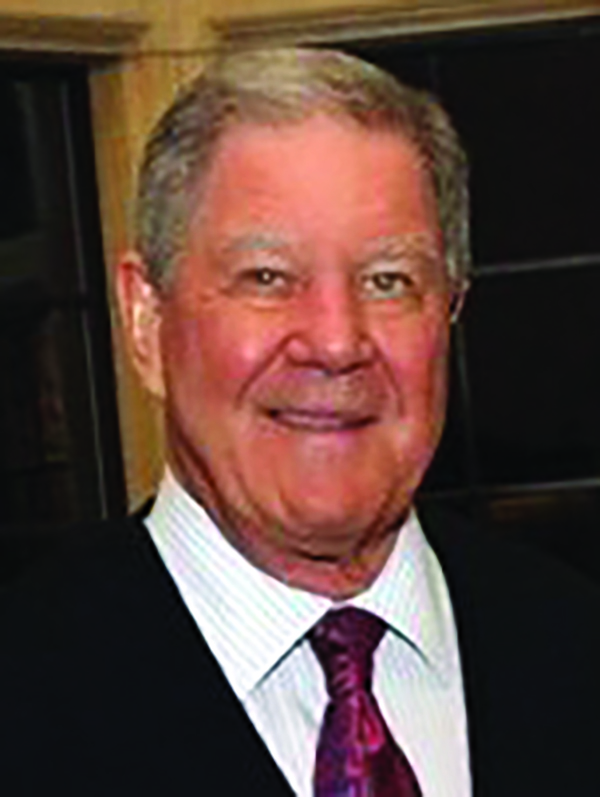 Joe Brandmeyer
The roots of Ewing Kauffman's entrepreneurship run deep in Kansas City; the branches from that tree have, in some cases, attained global reach. And so it was with Joe Brandmeyer, who started as a sales representative for Marion Laboratories in 1961. Over the course of nearly 25 years, Brandmeyer moved up through the marketing department and eventually was tasked with running Marion's scientific division. Inside that unit was a product that has saved an incalculable number of lives by reducing the risks of blood infections at the point where needle meets skin in hospitals, physician offices and other health-care settings. When the opportunity came to buy that line, Brandmeyer organized the leveraged buyout that created a company called Medi-Flex. He then
put it on a growth rocket over the next 23 years, as the company rebranded to become Enturia. Brandmeyer's company wrestled with triple-digit growth for years, and in 2008, sold to Cardinal Health for an impressive $490 million. Since then, the Kansas City native and his children have been immersed in a wide range of ventures, some of them game-changing for the region, such as Logistics Park Kansas City and the redeveloped Power & Light Building, and some behind the scenes. Without question, Brandmeyer has emerged as one of the most active philanthropic figures in a city known for outsized charitable giving. Among its bigger contributions were $10 million to fund a research position and create the Brandmeyer Resource Center for Patient Education at the University of Kansas Hospital, $11 million to the Kauffman Center for the Performing Arts (hence the name, Brandmeyer Great Hall in that building), donations to the Kansas City Symphony, Kansas City Ballet and Children's Mercy Kansas City.Millions more to the University of Kansas, both the athletics program and to create the Brandmeyer Center for Applied Economics. Much of the philanthropy was aimed at jump-starting a life-sciences component within the Kansas City economy, and the goal behind the Brandmeyers' donation to the hospital was to make it a Midwestern equivalent of the world-renowned M.D. Anderson cancer center in Houston. It was also a big step toward eventual attainment of National Cancer Institute designation that the hospital achieved in 2012.
Dennis Curtin
What do groceries have to do with a hugely successful real-estate career in real estate? Dennis Curtin connects the dots: "All through high school and college, I worked for Bob Lemons IGA stores," says Curtin, owner of RE/MAX Midstates. "Bob was a great mentor for me because he taught me to do whatever was necessary to make the customer happy. I also learned from him that there was no job in the store that was beneath him, as the owner. I have adopted that as my philosophy all these years in business." A native of St. Joseph, Curtin became a Kansas Citian at age 10, when his family moved to the Gladstone area. He became a realty professional, however, by circumstance. Like many drawn to that sector, "I backed into the business not ever thinking that is where I would end up," he says. "Out of college, I was training to be a commodities broker. My first day on the Board of Trade as a new trainee I found out the firm was shutting down and I was terminated along with everyone else there." But Curtin wasn't without prospects; he'd earned a real-estate broker's license while still at Rockhurst University, and "my mother knew a local home builder who then guided me to my first real-estate sales position in the Northland." Not long after that, Curtin had cemented himself as the top agent in that firm, then founded the first RE/MAX franchise outside its home state of Colorado. That was in 1975, and since then, tens of thousands of homes have been sold under the RE/MAX brand. Today, he owns all RE/MAX sub-franchise rights for Missouri, Arkansas, Kansas, Oklahoma, Alabama, Louisiana and Mississippi. He also at one time owned the RE/MAX concept in Ireland. Over decades, with each sale, Curtin has touched buyers at the most basic consumer level—literally, the place where people live. "I still remember that initial feeling when I helped my first few clients achieve the dream of owning their own home," he says. "That sense of satisfaction has never left me. I then felt I could help other real-estate agents achieve that same sense of accomplishment with their clients." Success in that field comes down to each agent's individual effort, he says, but "I do get a wonderful feeling that in some small way I may have influenced them to become a better more accomplished agent helping tens of thousands of people achieve the American Dream of homeownership."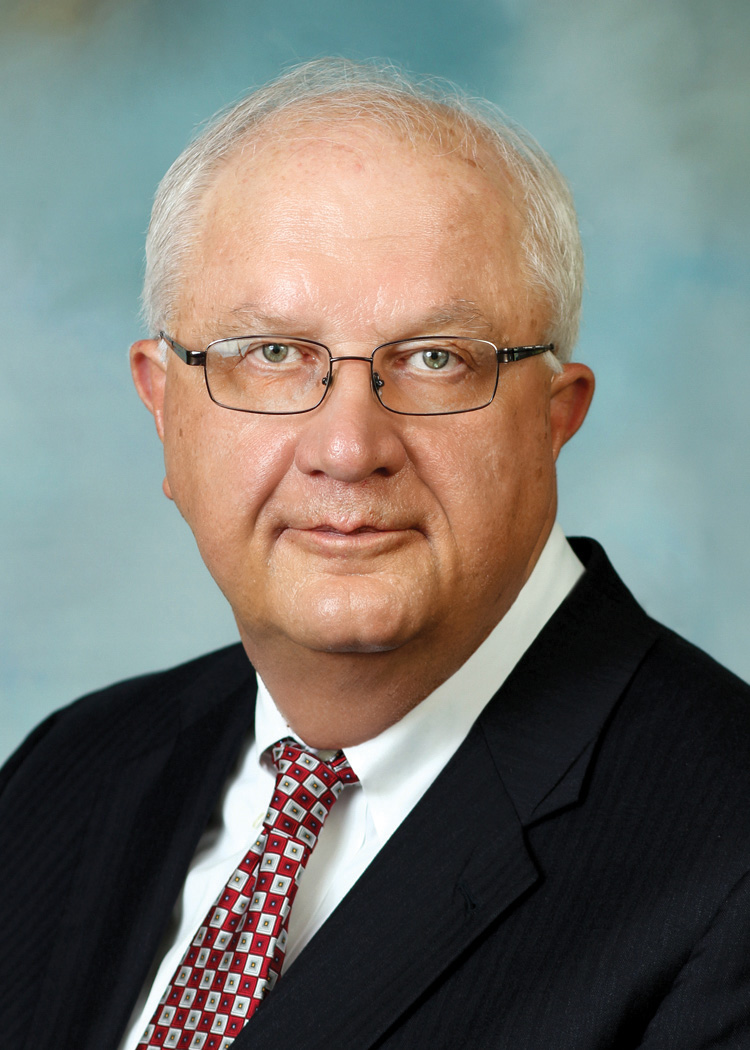 Frank Devocelle
Frank Devocelle can trace his drive—the drive that turned a 100-bed, $25 million community hospital into a billion-dollar health-care system—back to a single play on a basketball court in his native Illinois. "I learned the most from one of the biggest mistakes I made, during the most important game of the season," Devocelle recalls. A jump ball in the final seconds of the game came to him … "but I immediately double-dribbled" and the other team scored the winning basket with less than five seconds left. "Because of me, we were knocked out of the state tournament," he says. Sensing his misery over the following weeks, his father and his coach approached with a message: "You can continue to mope and be dejected or you can work your ass off and have a hell of a senior year. The choice is yours." Then, they walked away. "Those comments came to guide many moments for the rest of my adult life and career," Devocelle says. He got back to work and earned all-state recognition as a senior, but "more than anything, I started the practice of using my failures and adversities and turning them into successes, using my failures to fuel my work ethic." He earned a master's in business administration, and eventually settled on health care in general, and on Olathe in particular, after visiting his wife's relatives in this area. Olathe, he said, provided "the broadest range of oppor-tunities," so he signed on as the No. 2 executive at Olathe Community Hospital. Over the next 47 years, he directed its growth as a full-service health-care system, with physician offices, satellite facilities, home-health, hospice and other ancillary services. Much of the credit for that remarkable transformation, he says, belongs to the board he served, which took on a more regional exposure, and had a vision for the future. "The board was allowing myself and the executive leaders to spread our wings and fly," says Devocelle, who retired last fall. "It's difficult to explain, but you know when you're clicking on all cylinders." The medical staff's engagement was also a big success factor, he said, contributing to some of the best employee-retention in the field here. And it all added up to a solid financial performance that has yielded an A+ bond rating by Standard & Poor's for a quarter-century.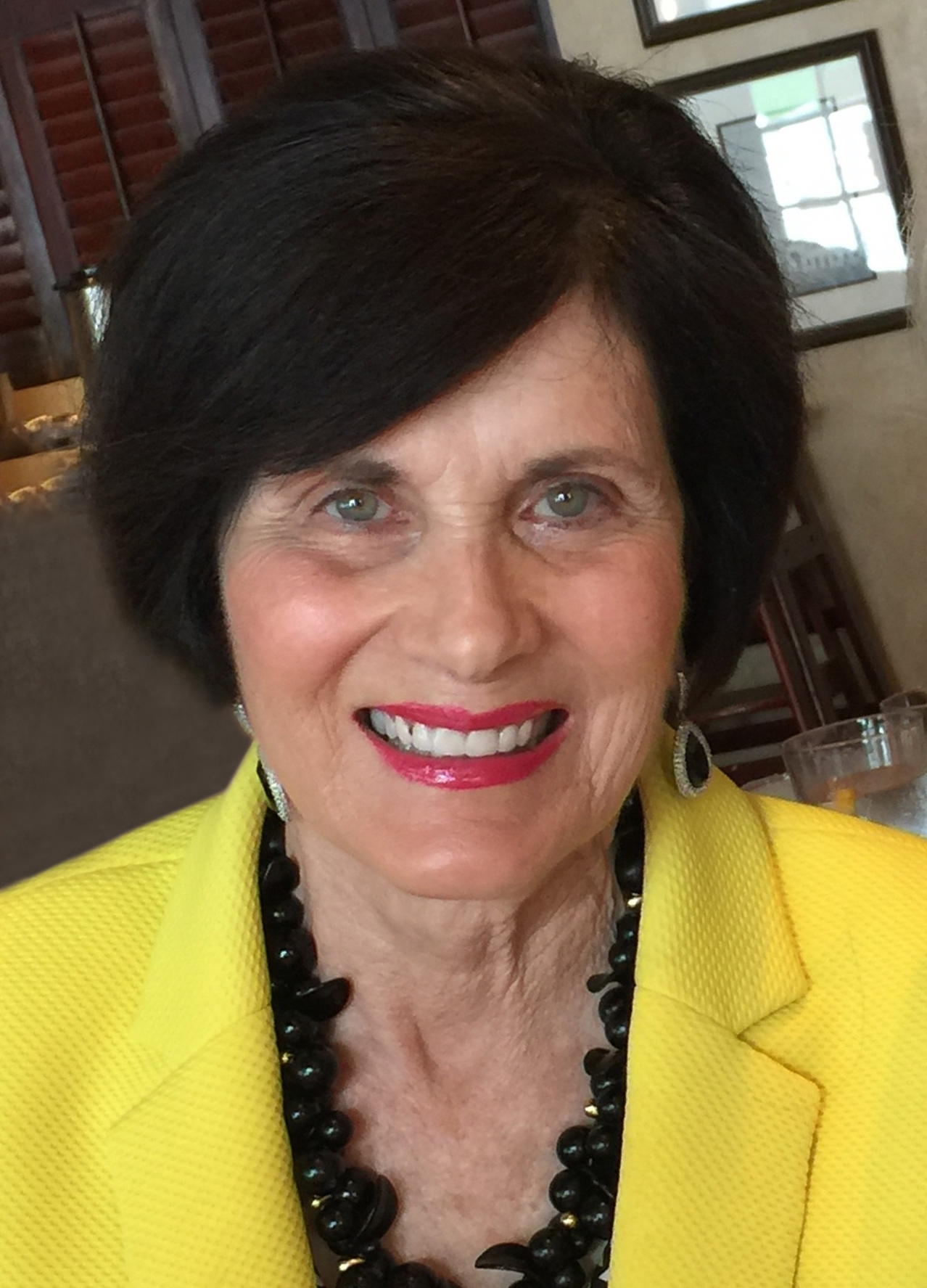 Ann Dickinson
Given that she was an only child to parents who taught high-school chemistry and English in Hannibal, Mo., it's not surprising that education would be the cornerstone of Ann Dickinson's life when she started working. That was by choice, as was her marriage to Gary Dickinson and her role as a mother to four children. She did not, however, choose to be a banker. Not initially. One of life's cruel twists helped make that choice for her when Gary, founder of Dickinson Financial Corp., was killed in a car accident in early 1997. In each role, she has reached back to values that were instilled by her parents, forming friendships and relationships that were lasting and strong. Her innate drive to learn was evident when she was thrust into leadership of the bank holding company, then parent of Bank Midwest, and today the parent of Armed Forces Bank and Academy Bank.Upon taking that role, she quickly met with top advisors and devoured the information provided to aid her decision making. She had been Gary's partner and confidante in the business and all aspects of life, so the concepts weren't new. And even though she had no formal business training, she found herself blessed with good people and advisers who had the family interests at heart, her children say. The older siblings began working for the business and learning about operations. In her newfound business role, she set up meetings with upper management and her adult children, conducting a broad overview of the business and the operations. She met with top advisors weekly for a year, visited all of the bank's urban and rural branches, and became dedicated to involving herself in community and civic organizations in Kansas City after the headquarters moved from Chillicothe. Some, her children confess, began to dread her manager meetings because of her unwavering commitment to finding consensus—which not infrequently ended up with agreement on her point of view. But the bank has been just a part of Ann Dickinson. She had other priorities—chiefly, family and community—and everything was focused on those goals. In Chillicothe, she was a mother first, the ideal partner for Gary. As he built his business, she focused on teaching elementary school in Chillicothe, serving on the school board there and raising the children. The role of community in her life has been highlighted by the numerous philanthropic contributions the family has made, earning the Dickinson's the Philanthropists of the Year award from Non-Profit Connect a decade ago.
Hank Herrmann
Hank Herrmann grew up in New York and spent his first 27 years there, earning a degree in finance from New York University. At 28, he went to work with Waddell & Reed, the financial-services giant in Overland Park, and his moving days were over. Kansas City had him hooked. For the next 45 years, Herrmann moved up the ranks at the company, from an investment analyst in 1972 to portfolio manager, then fund manager, chief investment officer and, in 1998, became president of the firm. He capped all that off by becoming CEO in 2005 and chaired the board of directors there. By the time he announced his retirement, the firm had more than $95 billion in assets under management. Herrmann was widely regarded for creating a culture that fostered successat Waddell Reed, a global asset-management company that provided services through adviser, institutional and wholesale channels. William Blair & Co., the global investment banking and asset management firm, described the W&R value system as being grounded in "fundamental research and longer-term thinking," crediting Herrmann's leadership in "collaborative meritocracy" as the source for stability and long-term growth. As a fixture of Kansas City business, he sat on the board of directors for Blue Cross and Blue shield of Kansas City, including a term as vice chairman, and the United Way of Greater Kansas City. A unique perspective on wealth creation underpinned his personal commitment to addressing poverty and homelessness in this region, prompting the non-profit Community LINC organization to recognize Herrmann and his wife by establishing the Karen and Hank Herrmann Humanitarian Award," with the couple receiving the inaugural award last fall. Going forward, the award will be presented each year to individuals or organizations that, in LINC's view, "demonstrate extraordinary compassion for homeless families working towards self-sufficiency." What was it about Kansas City that kept him here throughout that distinguished career? "The tremendous sense of values I found here," Herrmann told us. "The living environment I found here was a delightful change of scenery for me and my family." That Midwestern values system carried over to the workplace, where he described the people at Waddell & Reed as having "the real essence of loyalty and commitment to the firm." That loyalty showed up in a disproportionately high number of people who, like Herrmann himself, would spend most of their careers there.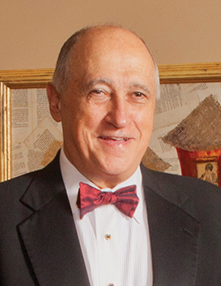 John Kornitzer
John Kornitzer brought East Coast roots and Wall Street experience to the Kansas City area when he joined Employers Reinsurance Corp. in 1978, and he successfully managed ERC's assets as vice president of investments. Then came a series of acquisitions, by Getty Oil, Texaco, and General Electric Investment Corp. At that point, the company wanted to send him back east. Too late: The storied Kansas City Hooks had snagged another one. "My wife and children and I fell in love with this place, and we decided never to leave. So John Kornitzer decided it was time to go into business for John Kornitzer, and he founded Kornitzer Capital Management. There was just one hurdle to overcome, though: That line of work draws hugely on personal relationships. "I had to go around the country looking for clients; I figured all the people here either went to school with somebody, knew somebody, or had relationships with somebody in the business," he recalls. "There was no way I was just going to break in." So he went on the road, giving talks, picking up accounts here and there, and sharpening skills honed while working for ERC, and before that, 11 years on Wall Street. Funny thing about wealth management: When you deliver for clients, word gets around. Today, Kornitzer Capital Management is one of the Top 10 wealth advisories in the region, with more than $7 billion in assets under management. And Kornitzer has added the popular Buffalo Funds mutual-fund division, along with services for institutional clients. While he's done well by the investor class, he's also done well for those who might never be able to invest a dime: Kornitzer has a huge philanthropic footprint, and a key piece of that is focused on services to those in poverty. "I love Kansas City. I live here, I make my living here, I have to give back to this community," Kornitzer says. But, with a national client base—he's serving people in each of the 50 states—his philanthropy literally knows no borders. "Most of our revenue comes from outside Kansas City, so I've also given to east and west coast charities," he says. His is more a philanthropy of the heart as much as it is a strategy. "It depends on whether there's a medical need, a museum, something in the arts," he says. "If I run acrossa good cause—if the cause moves me, I give to it."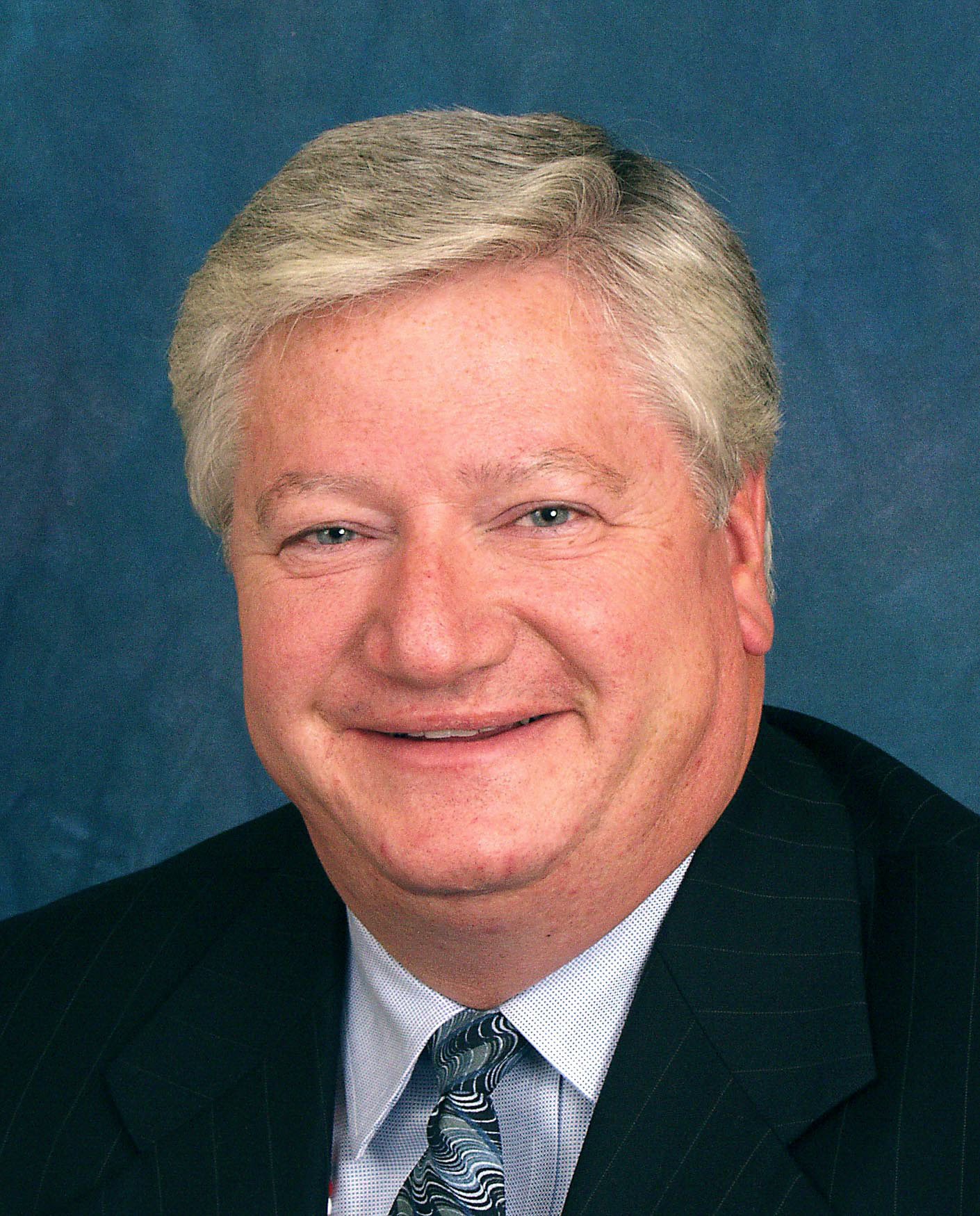 Cliff Illig
Just seven years removed from a business degree at the University of Kansas, Cliff Illig would meet with two colleagues from the consulting wing of Arthur Andersen to talk about striking out on their own. The legend, as it's told today, is that at a picnic table in Loose Park, Illig, Neal Patterson and Paul Gorup established the outline for a new kind of company in a new technological era. The microchip was already a generation old in 1979, the year this intrepid trio founded PGI and Associates. That formulation gave Patterson the lead billing, and—acronyms being what they are—relegated Illig to the back of that lineup. He was not, however, taking a back-seat role in building the company. The company rolled out to service pathology practices with a lab-information systems program in 1984, rebranded as Cerner Corp. (the Latin cernere, or, roughly, "to discern") and the stage was set for an initial public offering, at $16 a share, in 1986. Today, after multiple stock splits and long-term hypergrowth, the company's stock stands at nearly $54 a share, and Cerner's market capitalization is nearly $17.75 billion. That's not a bad career's worth of work for a kid from Shawnee Mission East, who's introduction to computer tech-nology entailed loading punch-cards—the precursors to digital processing—into machines for his father's business. The school district was in the early stages of developing a computer programming curriculum, and Illig jumped in. After earning his business degree at the University of Kansas, he went to work for Arthur Andersen. Throughout Cerner's rise to national prominence, Illig has served in multiple leadership roles, including president, chief operating officer and vice chairman. It's hard to overstate what he and his founding partners have created. In 2015, Cerner landed what has been called the largest health-care IT contract in history, a $9 billion deal for the Department of Defense, and the company followed that up by capturing an even bigger commitment from the VA. Illig, who announced his retirement just this month, has been recognized as Entrepreneur of the Year by Ernst & Young, and received UMKC's Entrepreneur of the Year award. A firm believer in the power of entrepreneurship, he has donated his services for non-profits that promote business start-up, has served as a mentor himself, and as an angel investor, and on the board of directors for the Stowers Institute for Medical Research.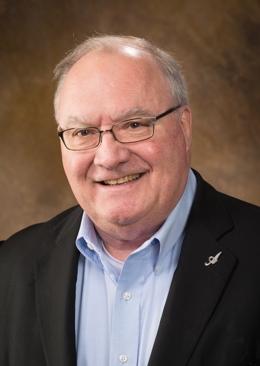 Ron LeMay
Ron LeMay didn't grow up on the wrong side of the tracks in North Little Rock, Ark., but he wasn't far from it—just half a block away, he says. An All-State basketball and baseball player, he learned early that success depended on hard work, irrespective of the level of talent. "I also learned the value of taking calculated risks and resilience in the face of failure," says LeMay, the former Sprint Corp. president/COO who today is managing director of venture-capital firm Open Air Equity Partners. "I learned to get back on the mound after throwing a home run and challenge the next hitter or take the next shot after missing three in a row." So much so that, years after he left high school, he still held the school basketball team's record for "most shots attempted." After earning a business degree at Southern Arkansas, then a law degree from the University of Arkansas, LeMay started a career known for a focus on excellence. That took form early, with a boss who lived and breathed it at his first job. "I arrived at work one morning 30 minutes late due to a six-inch snow storm and caught unmitigated hell from my boss, who had wrecked his car on the way to work, caught a ride on the side of a milk truck and still arrived on time," LeMay says. Later, a supervisor shredded his first legal brief to demonstrate his disappointment. "I learned later he thought the brief was good but just wanted to challenge me to excellence," LeMay says. "I am very thankful for those experiences." He left Sprint in 2003 after 18 years, and could have taken his skills anywhere, but LeMay has kept involved in Kansas City for a number of reasons. For one, he could work here and remain engaged in a bewildering array of roles as either founder, director or executive with nearly three dozen companies across the nation and world. "I have stayed in Kansas City because I love the people and the culture. Kansas City is like a big Little Rock to me," he says. "I have run companies in North America, Europe and Asia but never considered permanently relocating. Kansas City is far more caring, collaborative, team-oriented and sharing than most cities. We have a unique mixture of open, sharing, can-do attitudes." He has announced to friends that he doesn't intend to consider retirement until he turns 80, and if he's still healthy at that point, "my plan is to procrastinate." But his imprint on business in Kansas City, though not completely written, is already indelible. "I hope to leave behind a number of future leaders and entrepreneurs whose lives I have helped to shape—people who share my love for Kansas City and desire to make it
a great place for their children and grandchildren."
Jan Kreamer
When it was formed in 1978, the nascent Greater Kansas City Community Foundation launched with $219 and change (more than $3,100 in today's dollars), money that seven civic leaders had tossed into a hat being passed around to seed a new philanthropic enterprise. Eight years later, when Jan Kreamer was designated chief executive; it managed $14 million in assets at the time. In 2005, when she retired, the foundation had roughly $1 billion in assets being managed—better than a seventy-fold increase on her watch. Among more than 650 community foundations nationwide, she left in place an enterprise that consistently ranked in the top 10 nationwide in assets, gifts received, and grants made. "We got the model right," she says. "We were one of the first to adopt a donor-advised fund, another way of saying we really wanted to democratize philanthropy, include everybody in giving, connect people to things they cared about in the community." That alone might make a compelling case for Kreamer's inclusion in any list of legendary figures of Kansas City business. This, though, should make it case-closed: Just a year after leaving that foundation, she joined the board of the Ewing Marion Kauffman Foundation, and is currently it's chair. It's No. 2—to her predecessor—among this region's largest foundations, with $2.4 billion at its disposal. Kreamer, then, has been at the vanguard of efforts to both boost individual, family and corporate philanthropy, and to promote the kind of entrepreneurship and public policies that could lead to more of it. She has never wavered from a foundational belief she espoused during her days at the community foundation: "Giving to our community should be the responsibility of many, not a select few." By earning her way into this list of elite business executives in Kansas City, Kreamer joins three of those hat-passers who funded the first minutes of the community foundation and were still alive when we named our first Legends in 2004: Don Hall and Morton Sosland, and the late James Sunderland. What she hopes to have left in the wake of her career, she says, is "a belief that anything is possible if we are committed to working together. When you think about the story of the community foundation, many people came together to contribute to making it happen." As a result, the Nelson-Atkins, the Kauffman Performing Arts Center, Boys & Girls Club and more all have a shared connection: "You can go down the list," Kreamer says, "and all of it happened because of this generosity."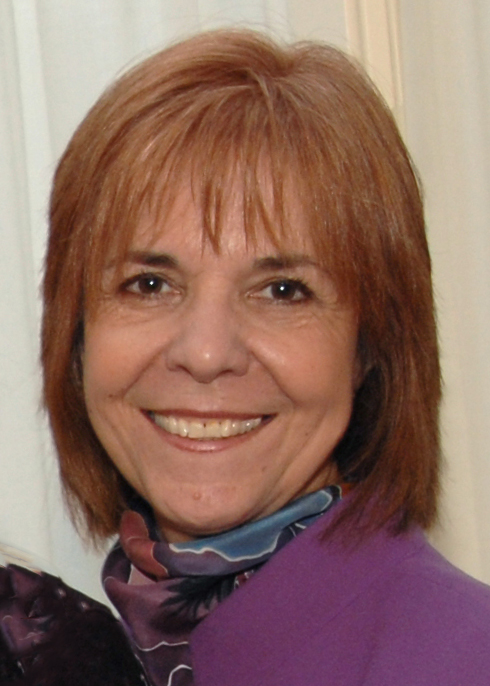 Carol Marinovich
An honest assessment of political leadership in Wyandotte County must inevitably include some, shall we say, ethical lapses and brushes with statutory boilerplate at City Hall in Kansas City, Kan. Then came Carol. For Carol Marinovich, a chief architect of the public vote that unified the county and city governments in 1997, consolidation would serve a two-fold purpose to stop the slide into economic irrelevancy: It would restore citizen trust in government in a city with the region's highest property tax rates, and it would create a new playing field for economic development. On each count, mission accomplished. That vote came after the first two years of Marinovich's decade-long run as mayor, and it set the stage for the Wyandotte County Miracle. Since then, the arrival of the Kansas Speedway, the Village West retail and entertainment district, Cerner Corp.'s two office towers, the Speedway Plaza retail center, Children's Mercy Park has proven transformational. After paying off the state-authorized STAR bonds that financed Village West—six years ahead of schedule—the county now reaps tens of millions in sales, real estate and personal property taxes that have helped lower overall tax rates and changed the face of not just Wyandotte County, but the region. "I must admit, when I am in the Village West area, feeling a sense of pride that the development was initiated during my watch," says Marinovich. "None of that development would have occurred if the people of my community hadn't voted to consolidate the county and Kansas City, Kansas." The development, she says, demonstrates what can happen when elected officials of both parties, exercising some moderation, work together. The western revival in some ways overshadows progress she promoted in the poorer eastern half, which she addressed from her first days in office. Among the changes she directed, the head of the city's Livable Neighborhoods unit moved into her office, which would "show the community and city staff that we, as a governing body, were firm in our resolve to work to improve the older areas and that the involvement of the people was critical." The city increased the number of neighborhoods organizations from a handful to more than 100, and backed that up with dollars during budget season. Since leaving office, she spent time at Fleishman Hillard, and has served on various boards, most recently the Kansas City Metro Crime Commission and the Mainstream Coalition. "Safe neighborhoods," she says, "will always be a priority for me."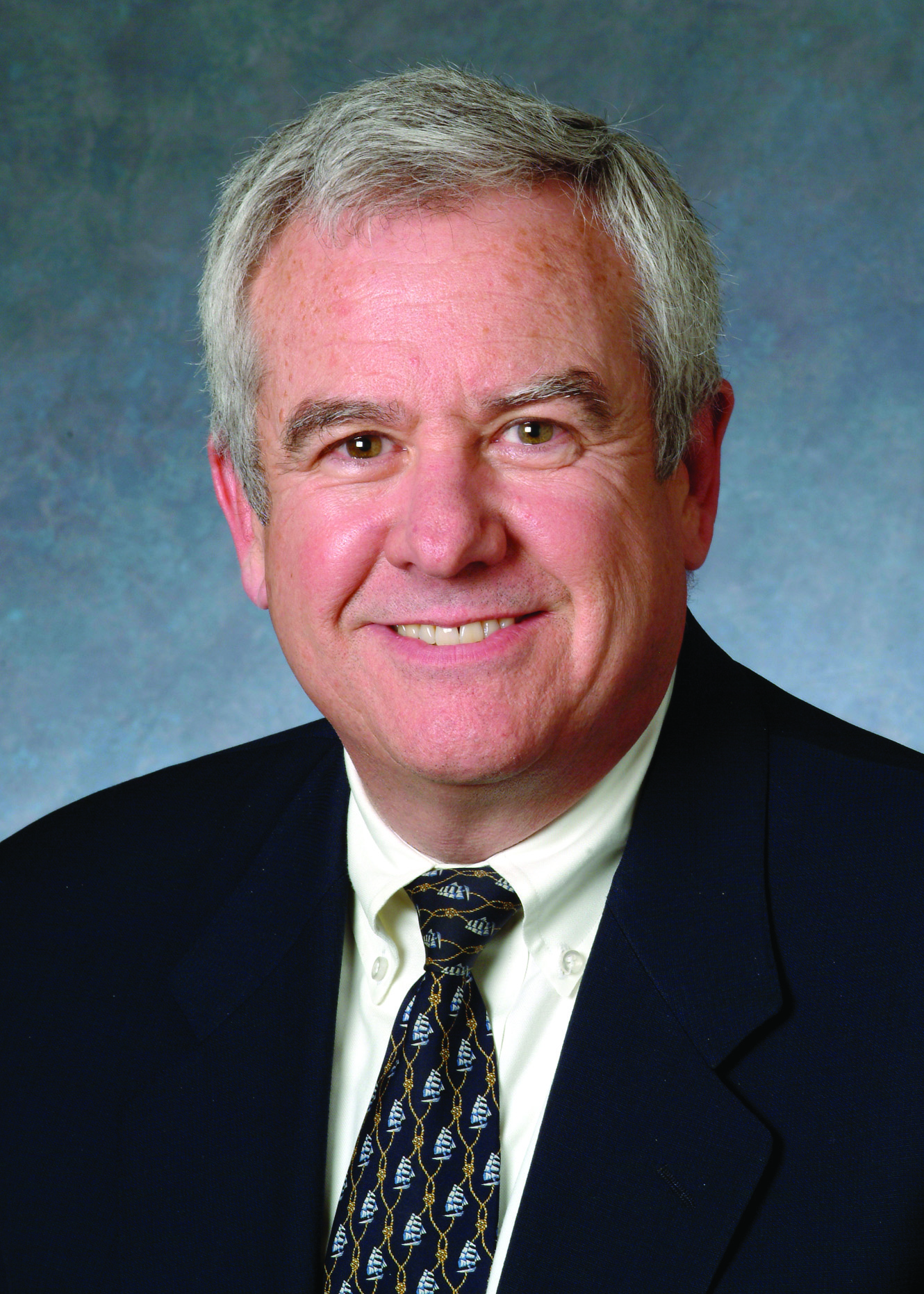 Tom McDonnell
It really is true: You don't fully appreciate what you have until it's gone. That being the case, Kansas City might owe a large, belated expression of appreciation for Tom McDonnell, the father figure to DST Systems. Half a century ago, this graduate of the prestigious Wharton School at Penn was tasked by his employer, Kansas City Southern Industries, to oversee development of a data-processing unit originally focused on tracking the railroad's freight shipments. With some fine-tuning, it turned out, that software could be used to record trans-actions in the mutual-fund world, and DST Systems was spun off from the parent. Between that time and McDonnell's 2012 retirement, DST became not just a champion of business and entrepreneurship, but of civic pride. The company was responsible for purchasing and rehabilitating roughly 40 deteriorating Downtown properties, revitalizing Quality Hill as a business and residential center long before there were luxury apartment towers or a Power & Light District. DST was a pillar of civic engagement and corporate philanthropy, and it took care of its employees, who on average earned nearly twice the annual income of the average American. But DST changed as its investor base became less foc-used on local initiatives, and board members from the outside began pressing for greater returns and a little less civic good-doing. At the onset of 2018, the company's shareholders agreed to be acquired by SS&C Technologies, a Connecticut-based investment-software provider. Before long, more than 1,000 DST employees in Kansas City were picking up severance packages. For his part, McDonnell held fast to the entrepreneurial zeal he exhibited while building that company. Retirement was more of an abstraction, as he moved to the Kauffman Foundation shortly after leaving DST. Over the next 18 months as CEO, he restored a more Kansas City-centric mission in its promotion of entrepreneurship. He gifted this region with leadership in a wide range of business and non-profit interests, including the Greater Kansas City Community Foundation and Union Station, and in the corporate world, with board service for BHA Group Holdings, Informix Corp., Euronet Worldwide and what is now MRIGlobal.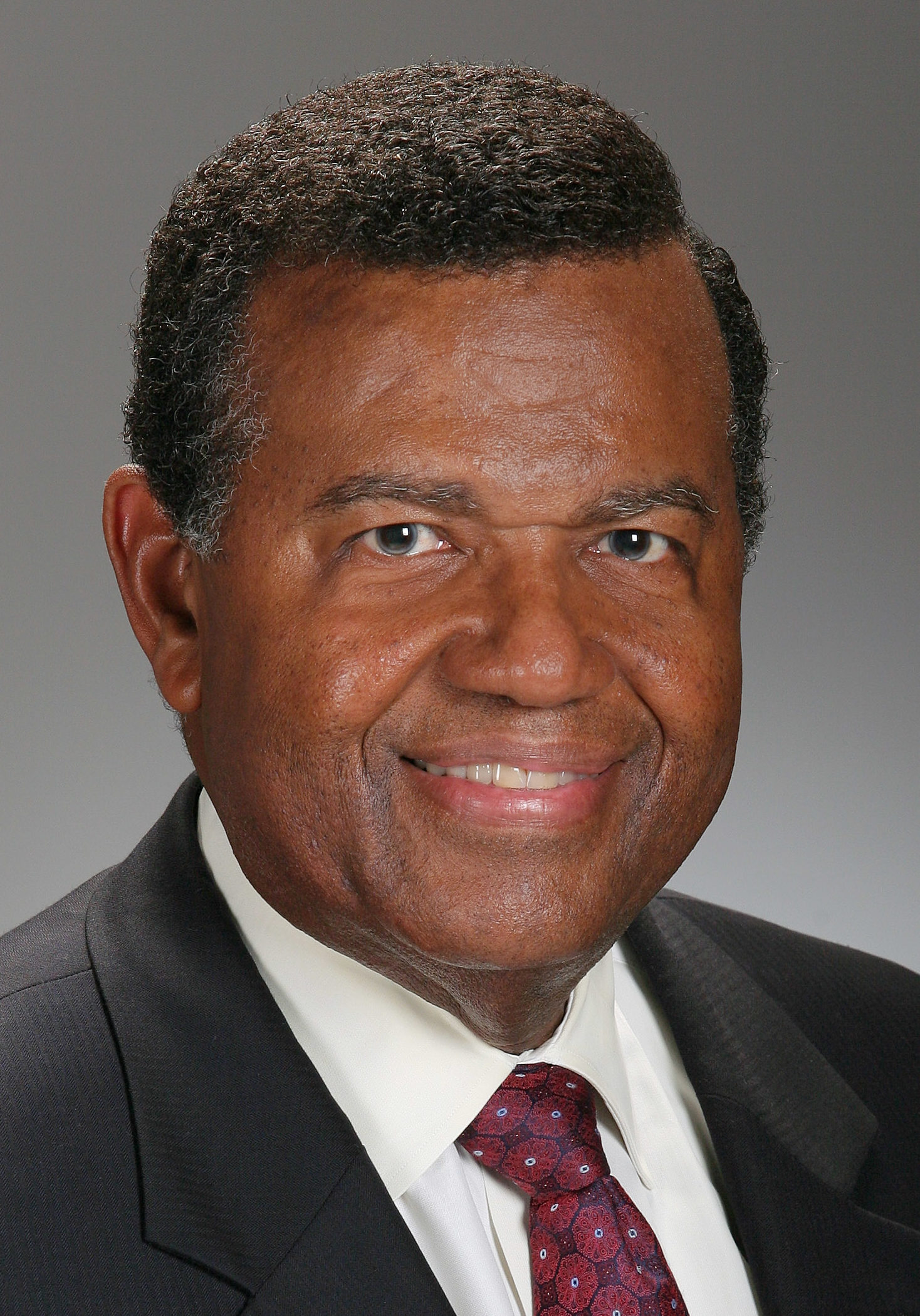 Leo Morton
At some point, the truly gifted slip the surly bonds of managing their careers and go where opportunity and need take them. Leo Morton is one of those. "I never really applied for a job," says Morton, a seasoned Kansas City business executive who spent nine years as chancellor at UMKC before joining the DeBruce Foundation as chief operating officer last fall. "Somebody was asking why I applied at the university, and I said, 'I never did. I was asked to come on as interim for six months, but it turned into a nine-year assignment." To borrow from the lexicon of the tech sector, Leo Morton is a plug-and-play executive who has moved fluidly between the worlds of manufacturing, telecom, energy, higher education and philanthropy, working for storied names like AT&T, Bell Laboratories, General Motors and Corning Glass. A lot went into baking that cake, including the values he was raised with in his native Birmingham, Ala., an engaged and extended family that treasured education, mentoring influences along the way, and a modicum of luck with opportunities arising at the right time. "I only take credit for one thing: picking the right parents," he says. His father, he says "was an educated guy," but in a segregated city in the 1940s and '50s, there were few opportunities to apply that degree in math. He turned to entrepreneurship with his own upholstery business, but continued to push his children toward academic excellence. Young Leo delivered on that by earning an engineering degree, then a master's at MIT. That experience still shapes his views today. "If you grow up in a community where all you've seen is neighbors who are dead or in prison by age 25, you don't put value in anything else," Morton says. "We've got to pay more attention to that. Not just in urban cities, but any community." After more than a decade in New Jersey with A&T, he came to Kansas City in 1985 to manage the Western Electric plant in Lee's Summit. About a decade later, Utilicorp United's Rick Green asked him to join that company, later Aquila, serving various roles and eventually helping integrate the company with KCP&L "before my first attempt at retirement in 2008," he says. Once here, he was hooked. A supervisor at AT&T had fretted that Morton would be like so many others before him. "I've sent a lot of great people to Kansas City," that exec told him, "but I haven't been able to get any of them back." "I was married 20 years at that time," Morton recalls, "and we thought no city could hold us. Famous last words."
John Meara
In a sector dominated by large global accountancies, and a market larded with accounting and consulting firms based out of state, John Meara has spent more than 40 years carving out a niche in Kansas City. Meara Welch Browne today may be dwarfed in numbers by the accounting staffs from the Big Four and some regional players, but the firm punches well above its weight with the clients it serves in that space. Building his company here was a logical decision based on empirical evidence—his experiences elsewhere. "My first employer in Kansas City moved me and my family to several cities and when I first started the firm, we opened a second office in St Louis," says Meara. "New places were exciting at first, but we had fallen in love with Kansas City and everywhere else fell short." Here, he found all the accoutrements of a big city, a small-town attitude "and no traffic to speak of," he says. Since his arrival 50 years ago, this region "has retained its appeal to families with great housing, great schools, great employment and business opportunities and a great environment." Over the past half-century, he says, "I have enjoyed the opportunity to assist hundreds of the region's most interesting leaders solve their business issues, including mergers, acquisitions, sales, estate planning, planning for kid's educations and many other business and personal issues." He considers Kansas Citians and Midwesterners "the most friendly, entrepreneurial and charitable people we have encountered in the world. … Many great leaders have called Kansas City their home and all of these great leaders were friendly, helpful to entrepreneurs and charitable." Meara has also left an oversized footprint in philanthropy, both as a donor and an advisor to families seeking to maximize their charitable giving. "Contributing time to charities is a two way proposition," Meara says. "The charity benefits from good advice and encouragement, and the adviser benefits from the experience and new friends." This region's reputation as a philanthropic community, he says, can be traced to its stellar levels of non-profit leadership, Meara says. "These charitable efforts started in Kansas City and spread to other cities and countries," Meara said. "We were fortunate to know the leaders that started these efforts and were blessed with the opportunity to participate in their dreams."
Bob Regnier
Kansas City itself embraces the legendary business contributions of men with names like Kauffman, Hall, Bloch and Helzberg. In Johnson County, the family name that evokes images of business success and philanthropy is Regnier. Bob Regnier has often told the story of how he went to work for his father, commercial builder Vic Regnier—who soon counseled him that construction wasn't likely to be his future. The younger Regnier founded Bank of Blue Valley in 1989, and over the next 30 years turned it into a champion of small business as the population of the county around him was increasing by 67 percent. Along the way, the Regnier name has been attached to dozens of high-profile local and regional efforts, with one particular beneficiary, Johnson County Community College, home of the Regnier Center. "As I've said on multiple occasions, the future is with small business," Regnier says. "They employ more people than large corporations, and more jobs are created by small companies than large." He once had a small business himself—the bank is now at 107 employees and $725 million
in assets—so he easily relates to their struggles. "My dream was to start a bank," Regnier says, "A lot of people helped me do that, probably 50 shareholders in the beginning, a lot of small guys with a few thousand dollars who helped me achieve my dream." That dream was complicated by the Great Recession, when Regnier's enthusiasm for local entrepreneurs ran smack into a new fiscal reality. The bank had to pivot sharply, turned to the federal TARP assistance program, and Regnier himself went on war footing to remake the lending portfolio. It was a defining time that demonstrated his resolve. "It was physically a difficult time period for a lot of people, perhaps more for customers than for me," he said. "We had a core group of people who made the determination, never said it out loud, but had the attitude that we weren't going to give up." And they didn't. The bank is nearly back to its 2008 asset levels, and today is running a tighter ship. At times, tighter than Regnier would like, but that's the world he lives in now. "I was fortunate to be able to work around that problem and come out on the other side," Regnier says. "I still believe that what we've got to create an environment where businesses can continue to grow and good ideas are recognized."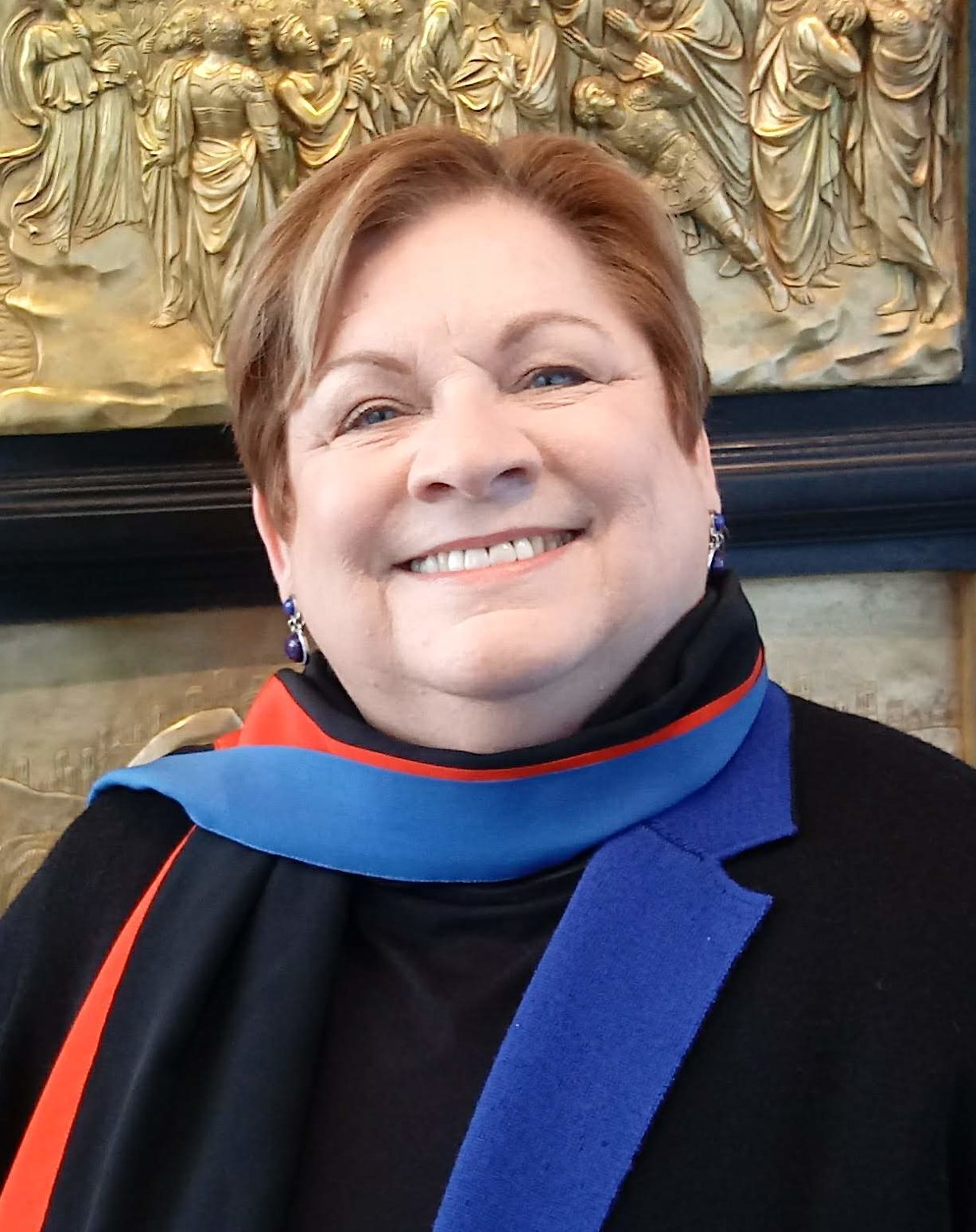 Katheryn Shields
This is it: After more than four decades of political leadership in Kansas City and Jackson County, Katheryn Shields has filed for a final term on the City Council. With that, a long stretch of public service is heading into its final phase. That service will not end with a whimper: Shields intends to keep fighting the fight for sensible—or at least, more sensible—public incentive programming in Kansas City, advocating for affordable housing, the arts, equitable tax policies, environ-mental improvements and other pet projects. This Northland native, who now represents the 4th District at-large, had a considerable amount of time in various offices to formulate her policy preferences. After earning her law degree from the University of Missouri-Kansas City, she worked as a Jackson County prosecutor and in private practice, served two terms on the City Council, then three terms as Jackson County Executive. After a failed bid for mayor in 2007, she stepped out of public service. She jumped back into city politics in 2015, regaining her former 4th District at-large seat. At every level, she has been able to observe what happens at the nexus of business and government, and at this point in history, she sees the local piece of that taking on greater importance. She applauds tax policies that generate low-income housing, employer-paid health insurance and philanthropic giving, but what really chafes is what she believes is the city's inability to adjust policy to keep up with the marketplace. Heavy-handed incentives were appropriate to boost Downtown redevelopment in 2003 she says, but that's not the case today. "We certainly have a strong, robust incentive program—I sometimes think too strong when you have a situation where you grant somebody 100 percent tax relief and yet they still want additional subsidies on top of that," she says. "That's what happened with the Power & Light district, and why we're paying $14 million a year for that." Such sensibility comes as a surprise to some in a city long controlled by urban Democrats. "I literally had a friend ask me, a development lawyer, 'When did you become a conservative?'" Shields says, laughing. "I said I'm not a conservative, but Good Lord, at some point, you've got to stop spending money you don't have. We're not the federal government; we do have to balance a budget every year. I kind of feel like if you can't build a project with 100 percent tax abatement, maybe you shouldn't build that project."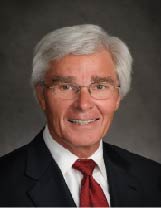 Pete Smith
"I just can't get a read on this Pete Smith guy," said no one—ever. When it comes to steely-eyed business litigation, Smith is about as straight a shooter as you'd ever hope to meet. Or, if you're on the opposing team in court, wish you hadn't met. His success with the firm of McDowell, Rice, Smith & Buchanan, where he's chairman, is grounded in an attitude that he simply will not be outworked by the opposition. That has made him one of the Kansas City region's most prominent courtroom warriors, specializing in complex business law and finance cases, including bankruptcy, restructuring and labor/employment law. But what are the roots of that resolve? It all probably started he says, "age 10 in Kansas City, Kansas, when my parents put me on a Greyhound bus to Topeka, Kansas with a map on how to walk from the bus station in Topeka to the Jayhawk Hotel." He stayed at the hotel—alone—for two weeks while serving as a page in the Kansas Senate. "After my two-week stint was over," Smith recalls, "I reversed my path, walked back to the bus station and took a bus to KCK, where I was met by my parents. That experience probably explains why I developed the confidence and self-reliance that marked my future." He also impressed the right people—his page service came on behalf of Sen. Joe McDowell, who would later become Smith's partner. The law has defined Smith's career, but he's found ample room within it to flex some entrepreneurial muscle. In addition to bank ownership, he co-founded an early tech company that provided data processing services to every bankruptcy court in the nation for more than 20 years. He also has a deep civic sensibility, especially for his boyhood stomping grounds. "My most significant contribution to the business community," he says, "was in Wyandotte County, where, during my tenure as chairman of the Kansas City Kansas Area Chamber of Commerce, we led the drive to change the form of government from a commission form [with the accompanying patronage] to the existing Unified Government's mayor/council form." An avid motorcyclist who has made dozens of treks to his second home and the annual Sturgis rally in South Dakota, Smith declares that "I have no plans to retire. If the gladiators of the past could have competed notwithstanding advancing age, I am sure they would have done so. Fortunately, my life, although Gladiatorlike, does not require Patrick Mahomes'-type skills, and I am still a capable battler for my clients."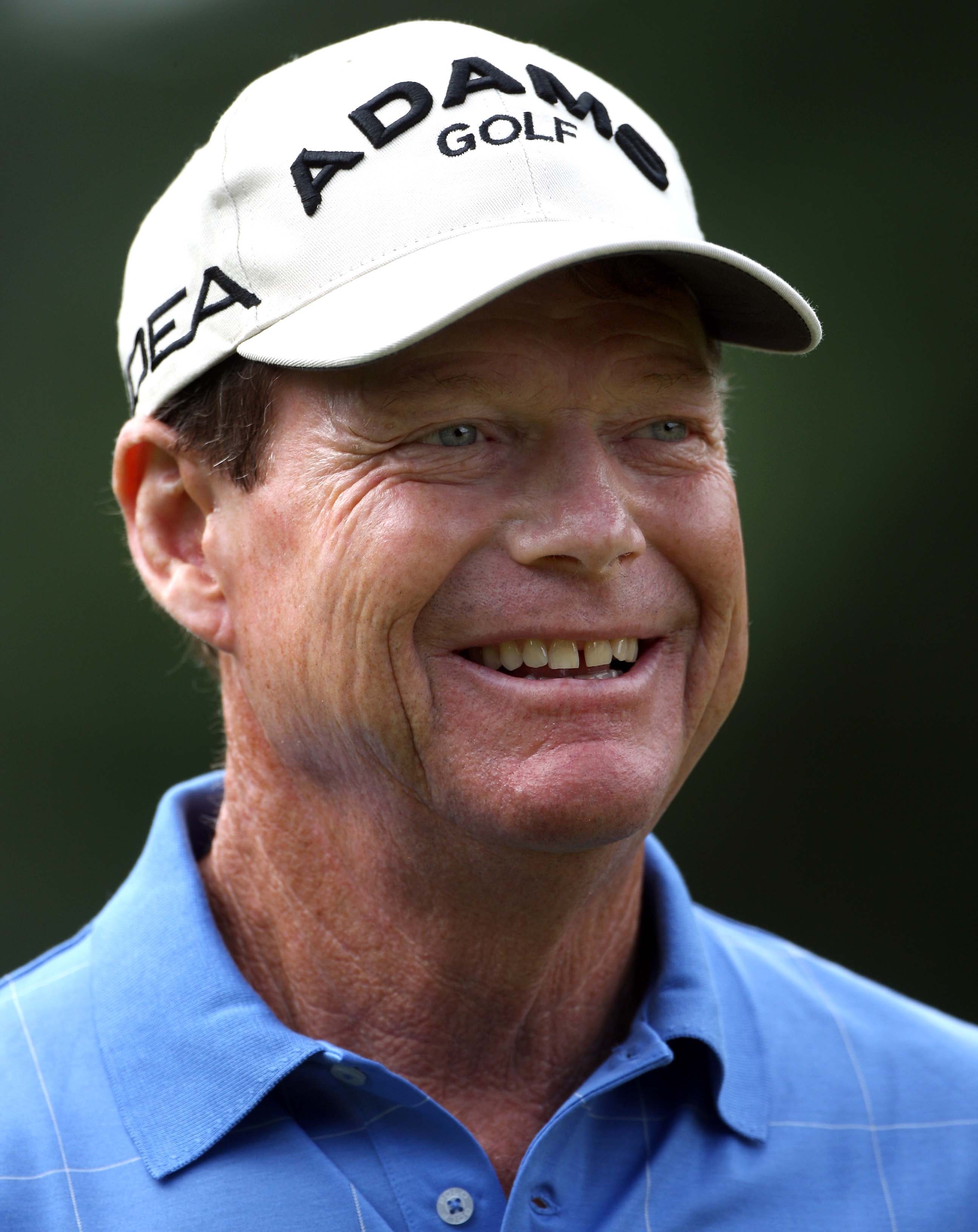 Tom Watson
You don't read much about it in the volumes that have been dedicated to chronicling Tom Watson's decades of dominance in professional golf, but Kansas City—and its climate—helped him reach that sport's pinnacle and play there for years. "People think of Kansas City as being too cold a place for a PGA Tour professional to live and practice," Watson says. "I respond that I can always travel to warmer places to hone my game, but never saw any reason to leave my friends and family which are more important to the scope of my life than my golf." By practicing and playing in winter months from his early youth, "I learned how to effectively keep warm and play golf when the temperatures were below freezing, giving me an advantage over most of my warm-weather competitors on tour." And how. In many ways, his boyish countenance and gap-tooth grin (or on occasion, grimace) was the face of professional golf itself for 35 years. That span covered his first PGA tournament victory in 1974 and his unforgettable, heart-breaking play-off loss in the 2009 British Open at Turnberry, when he was one errant putt away from becoming the oldest player in history—by nearly a decade—to win a major PGA championship. Watson racked up $11.07 million in career earnings on the tour, making a living by playing a game he loved dearly, and his net worth today, by some estimates, is more than $25 million. He started turning heads in the late 1960s at Pembroke Country-Day High School, won the Missouri state amateur title in four out of five years from 1967-1971, and turned pro fresh out of Stanford University. His career stats include 39 career PGA wins (including the eight majors), eight more PGA playoff wins, and 14 Champions tour wins, including six senior majors. And he's still swinging the clubs. "I am still playing and competing in a few PGA Tour Champions tournaments, so my playing career hasn't ended," he says. "What I am more focused on and have been for the entirety of my career is helping people in need through many charitable causes including our long time event, the Children's Mercy Hospital Golf Classic. My business interests really come second to these efforts." And for the record: His toughest hole here in town? "The 14th hole, a par 3, at the Kansas City Country Club, the course I grew up playing as my dad was a member there," he says. "It's a long par 3 with the smallest green on the golf course, demanding a long iron or wood from an elevated tee. It's as challenging a hole as there is in golf."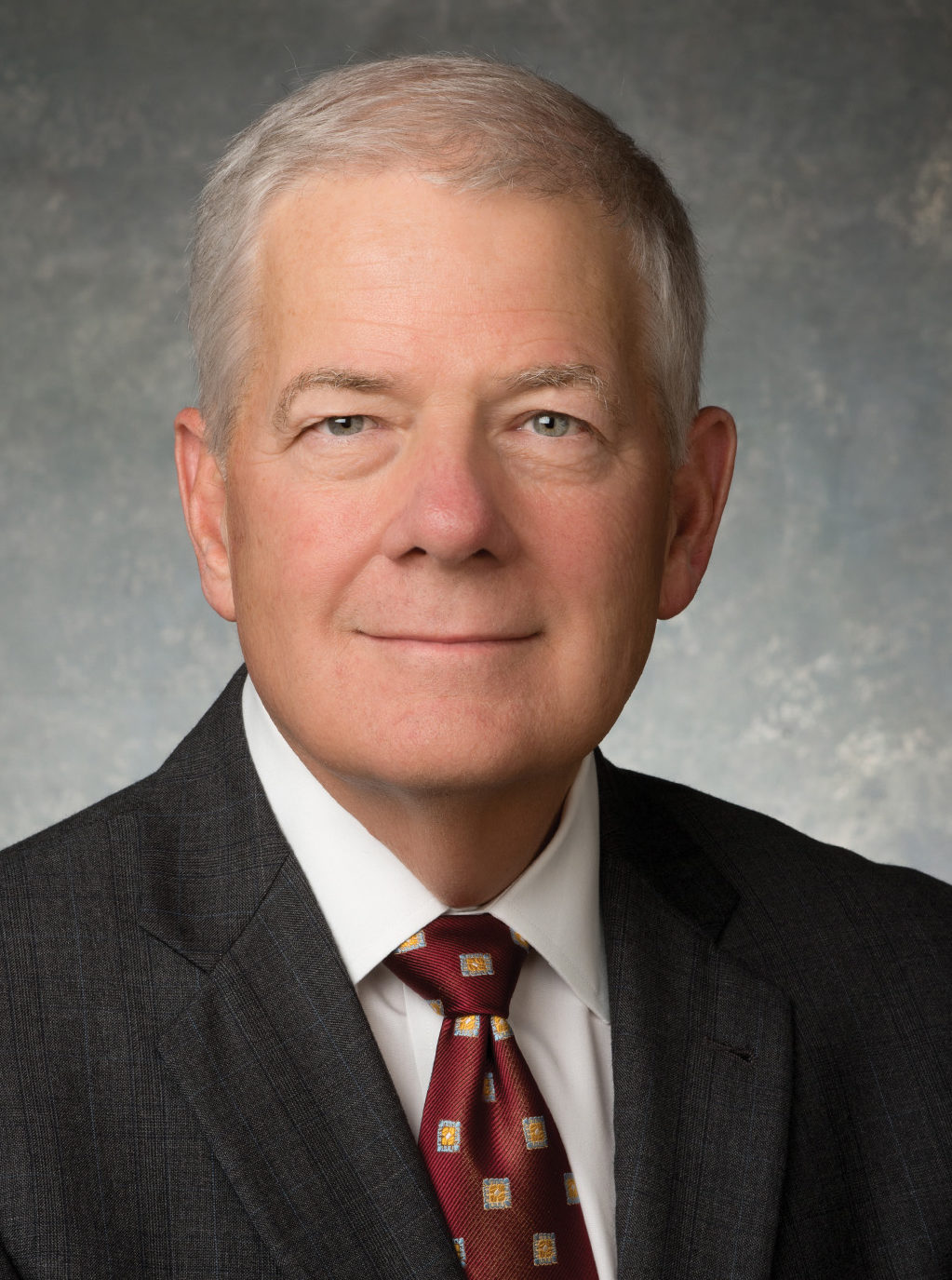 Russ Welsh
The record will reflect that Russ Welsh is a lawyer, a lit-igator and a law-firm executive. And that would be accurate. It might be more accurate, however, to say that's he's both an architect and an engineer. In the 20-plus years that ended Dec. 31, Welsh directed the construction of one the nation's 100 biggest law firms. He did it by starting small. He took the reins as chairman and CEO at what today is Polsinelli PC in 1998, when it was a 73-lawyer enterprise, big enough to crack the lists of the Top 10 firms operating in this market. On his watch, the firm executed a series of successful mergers, at times with larger firms, expanded its legal service lines and practice areas, changed the stationery and nameplate and eventually became the biggest firm based in Kansas City, measured by lawyers firmwide. A Kansas City native, Welsh came home after a 10-year stint as trial attorney for the U.S. Department of Justice, in Washington, then worked for a while at the former Gage & Tucker firm. On his watch, Polsinelli has grown into an Am Law 100 firm, one of the 100 biggest in the nation as measured by American Lawyer, and last year came in at 69th on that prestigious ranking. It has more than 825 lawyers, and generated $475 million in 2017 revenue—good enough to crack the Top 100 in the world in 2018, at No. 87—and a geographic footprint that stretches from Los Angeles and San Francisco to New York and Washington. For most of his time at the firm, rapid growth wasn't a priority. When he became chairman in 1998, he recalls, "I had vision articulated that we needed to grow, to get depth and support and obtain high-quality clients." That business success came in tandem with a strong civic commitment, which isn't going away. "I continue to be active," he says, noting his service on the Civic Council board, chairing the United Way and leading KCUR's RadioActive benefit set for this June. And he has chaired the chamber board, as well as that of Starlight Theatre, the regional chapter of the Leukemia and Lymphoma Society, and sat on boards for the Kansas City Metropolitan Bar Association, the Kansas City Area Development Council, and the Community Blood Center. "I will continue to do those things, because I think they make our city better," Welsh says. "I've got two kids in Kansas City, and they have kids. I want this city to be able to give to them all it's given to me."