Kantar Health, a life sciences company and division of Kantar Group, has been sold in a $375 million cash deal to North Kansas City-based Cerner Corp.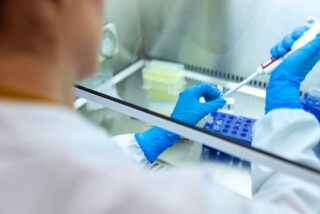 Acquisition for the New York company was originally initiated in December 2020, and was finalized on April 1, 2021.
Kantar Health's life sciences research and consulting solutions will be combined with Cerner's real-world data and technology collection. The sale includes Kantar Health's research and consulting solutions and global clients.
With the transaction, Kantar Health's team will be joining Cerner as well as its CEO, who will be joining Cerner's leadership team.
Cerner is a global supplier of health information technology services, devices and hardware. The health technology company will bring on Kantar Health to grow the Cerner Learning Health Network, which currently represents 92 million patients and 776 million clinical encounters.
In a Thursday news release from Cerner, the company said a stronger collaboration between providers and the pharmaceutical industry is enabled through the acquisition.
"The promise of real-world evidence to power drug discovery is right in front of us," Donald Trigg, Cerner president, said. "Kantar Health is an important next step in building out the capabilities our growing network of provider clients need to fundamentally change the time and cost for clinical trials."
"Kantar Health and Cerner's Strategic Growth business have a great deal in common, starting with a vision to advance patient care around the world," Kantar Health CEO, Lynnette Cooke, said. "I have great admiration for Cerner's health technologies and am inspired by their strategic vision for future growth. Our collective capabilities and assets will enable the acceleration of innovation and elevate our expertise in addressing the most complex clinical research questions changing the way healthcare is developed and delivered."