Burns & McDonnell to plan, design new MU Health hospital
---
---
Burns & McDonnell has been contracted to plan and design a new $232 million women's and children's hospital for MU Health in Columbia, Mo.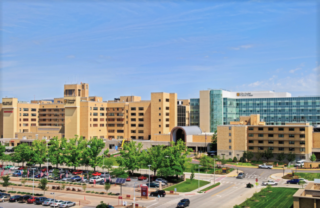 Working with Dallas-based architecture firm HKS Inc., Burns & McDonnell will help to design a 323,400-square-foot, seven-story pavilion to support women's and children's services on its main hospital campus, according to a Wednesday release.
Approved in November by the University of Missouri System Board of Curators, the hospital pavilion is intended to centralize the campus and create additional bed capacity for the women and children's hospital, which currently is located in another part of town.
"We are excited to begin one of the largest building projects in our history to create an integrated health care campus that will bring together medical professionals across specialties, while providing a seamless, high-quality experience for patients," MU Health Care CEO Jonathan Curtright said in the release.
Burns & McDonnell is also leading planning and design for the NextGen Precision Health Institute facility at the University of Missouri-Columbia.