Builders Pay Tribute to Fallen Workers
---
---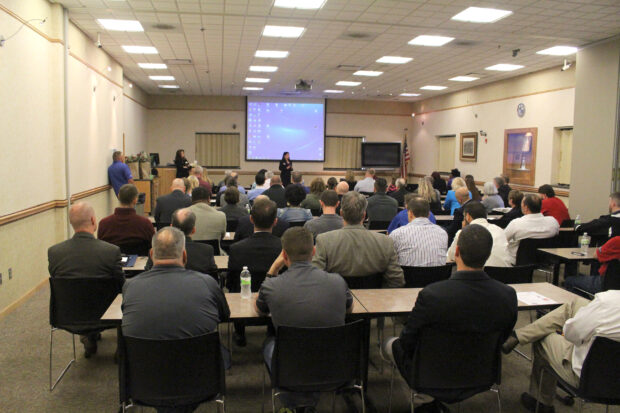 ---
Nearly 100 people, mostly from the construction sector, filled the conference room at the Builders Association's training center today in tribute to those who have died while on the job.
The ceremony marking Workers Memorial Day–which coincides with the 1970 date on which the Occupational Health and Safety Administration was founded–attracted public officials from the workplace safety sphere, company executives, workers and families of some of those killed at work in recent years.
It included a slide show with images of the fallen workers, many of whom left behind spouses and children, plus comments by officials from OSHA and Labor and Industrial Relations Commission at the Missouri Department of Labor, representatives from the host association and the AFL-CIO, and a song in tribute to those workers from country singer Matt Snook.
Nationwide, officials said, 4,500 workers are killed in job-site accidents each year, with an average of 23 deaths a year in Missouri and 12 in Kansas.