Hall Family Foundation, BioNexus award $200K
---
---
BioNexus KC is awarding $200,000 in regional grants to promote the One Health initiative, which aims to foster animal and human health innovation.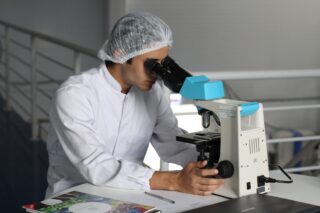 Four researchers each will receive a $50,000 grant. The funding is part of a $750,000 grant that the Hall Family Foundation provided several years ago. To date, the grant program has "far exceeded expectations" and led to more than $6 million in follow-on funding, according to a news release from BioNexus KC.
The four researchers that have been awarded funding this year are:
Dr. Joan Coates, University of Missouri to explore the links between degenerative myelopathy in dogs and amyotrophic lateral sclerosis (ALS) in humans and will analyze the effectiveness of a novel technology to help find a cure for both diseases.
Dr. Shih-Kang Fan, Kansas State University to develop a thorough understanding of canine resistance to plaque build-up in the arteries, known as atherosclerosis. The information can be used to advance preventative methods in humans.
Dr. Emma Meyer, University of Missouri-Kansas City to study the use of nitrofurantoin as an alternative antibiotic when treating dogs with urinary tract infections (UTI). The project addresses a major public health concern, antimicrobial resistance.
Dr. Majid Jaberi-Douraki, Kansas State University to use the 1DrugAssist intelligent medicine recommendation system to identify adverse drug events to help.