Big 12 returns to Kansas City
---
---
The 2020 Phillips 66 Big 12 Men's Basketball Championship ended abruptly on Thursday, March 12, 2020. A year later, the tournament made it through its second round of games. But the pandemic still made its presence felt, with smaller crowds at T-Mobile Center and the adjacent Kansas City Power & Light District.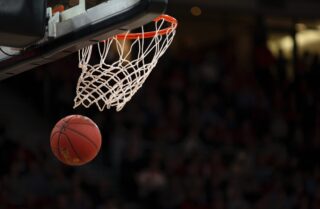 This year's tournament is very different from normal. Tickets have been limited to 20% of the T-Mobile Center's capacity, with fans grouped into socially distanced blocks. The fan fest that traditionally is held on Grand Boulevard outside of the venue was canceled, along with pep rallies usually held in the KC Live! Block.
The normal throngs of fans proudly wearing the colors of their preferred teams may have been diminished, but their presence still was felt in downtown Kansas City as they strolled the streets, browsing through shops and patronizing bars and restaurants.
The tournament concludes with the championship game Saturday at 6 p.m.