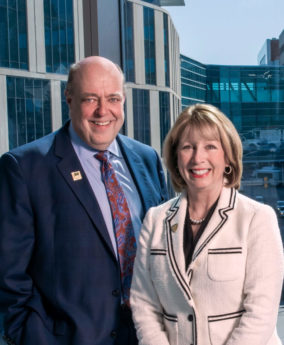 THE UNIVERSITY OF KANSAS HEALTH SYSTEM
The physical well-being of patients has been Priority One for The University of Kansas Health System since its inception as a stand-alone public health authority a generation ago. In 2020, that focus expanded across the organization with efforts to enhance the mental and emotional health of nearly 15,000 employees across the state who formed the front lines in the battle against COVID-19. With resources and psyches strained by roughly 125 patients under care at the main hospital during the pandemic peak, the challenge for CEO Bob Page and his leadership team was enormous: safeguarding a staff that would be exposed every second of the day to a new virus of unknown lethality, while also rebuilding internal systems and redeploying resources to meet an unknowable de-mand. In a joint statement, he and Division President Tammy Peterman acknowledged the depth of those workplace changes, starting with new flexibility for employee work location (and quickly securing the equipment needed to make it happen), as well as new PTO policies and a special resource team for employees who tested positive for the virus. "We ensured our physician pay was secure, even when patients weren't coming in for visits and surgeries," they said. "And we didn't furlough or lay off staff as many health-care organizations locally and across the country did." In a year with so much uncertainty, when non-critical projects could have been put on hold, "we pushed forward on planned projects that would make a difference for our employees," the leaders said. "We increased our minimum rate of pay to $15/hour; we invested in enhancements to our wellness program, and we initiated an employee support center to answer questions employees have about their resources and benefits. Our culture is to 'do what's right for people,' and we believed these were all things that were right to do, now." Overlaying all of that was a deep commitment to communication across the organization. That starts with every new employee's orientation, with a special appearance by either Page himself or Peterman, and transparent communication that features a highly visible, well-understood scorecard focused on five key performance areas. Evidence of that intense commitment to communication abound: those every-other-Monday leadership meetings to address performance, challenges and new initiatives; employee townhalls with senior leaders; daily email updates tailored to leaders, employees and physicians; daily video updates; and a redesigned intranet with 24/7 access to accurate, critical information.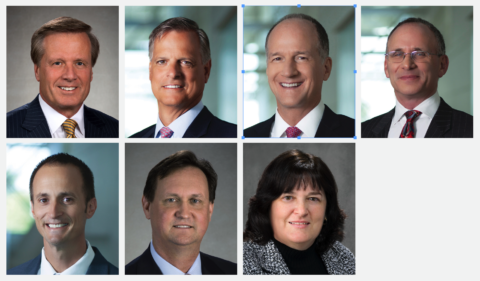 SECURITY BENEFIT
It should be no surprise that a company grounded in helping people find financial security adopts the same posture with the employees who make those client retirement dreams possible. And with revenues of more than $6 billion, Topeka-based Security Benefit has more than enough financial muscle to do that heavy lifting. The ability to attract and retain talent has helped a company nearly 130 years old re-invent itself over the past decade, making Security Benefit among the fastest growing financial-services firms nationwide, and a recognized leader in the retirement space. That success, officials can proclaim has translated into more than 1,000 new jobs in the Topeka area, ongoing collaboration with local leaders, and enhanced communities where that staff lives and works. "We're dedicated to creating better outcomes for everyone, including our associates," says Jenifer Purvis, vice president of human resources. The 1,300 U.S. employees, most of them based in Kansas, and 700 more abroad constitute what the company calls a "vibrant, tech-savvy work force" needed to effectively manage its $46.4 billion in assets—with knowledge-economy jobs that include actuarial science, product development, finance and investing, as well as the boilerplate skills of customer service and distribution. "We tend to keep teams small which allows associates to assume greater responsibility as their careers progress," Purvis says. To support them, Security Benefit offers comprehensive health benefits, tuition reimbursement and industry training, a modern campus, profit sharing plus a 401(k) plan with a company match of 100 percent on the first 5 percent of employee contributions. There is also an on-site child care center, a subsidized cafe open for breakfast and lunch, free fitness center membership, wellness program, casual attire and, if caffeine is your thing, the froth atop that benefit macchiato: free Starbucks Coffee. Employee engagement is boosted with access to the Associate Engagement and Diversity Council, as well as through volunteer efforts at the organization of each employee's choice: For those who volunteer at least 50 hours a year coaching, chaperoning school events, or serving on a board, the company will donate at least $100 to the non-profit of their choice. For those who support education with their dollars, the company stands behind them, doubling personal cash gifts of between $25 to $3,000, dollar for dollar, every calendar year.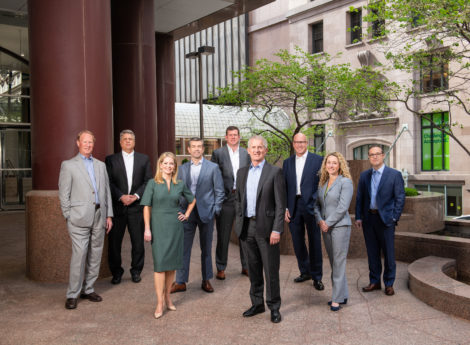 COMMERCE BANK
Yes, great employers take care of their employees. And yes, that starts with a competitive salary. But it's just that—a starting point— for Commerce Bank, which takes the definition of employee wellness to new levels beyond financial: physical and emotional well-being are pillars of its nurturing approach, as is career development. All four legs of that stool are part of the culture that defines one of the region's largest banks. The payoff for that? Frequent recognition as a best mid-size banking employer and best employer for women, as well as—for a 12th consecutive year—ranking among Forbes' Best Banks in America. Start with the financial piece. Beyond the competitive pay structures, Commerce has an almost unheard-of retirement plan strategy that provides a significant incentive to remain on the team. It stairsteps from a 50 percent company match for the first 7 percent of retirement savings among newer employees, moves to 75 percent for those who are roughly 10-year employees in their mid-30s, and maxes out at a 100 percent match for those who likely have been there at least 20 years. The company talks about rewarding agility and innovation, officials say, because that "encourages us to be open to new possibilities and motivates us to bring our best selves to work." On top of that are flexible-spending and health-savings accounts, educational assistance, a college savings plan, and even adoption assistance. The emotional health silo includes health, dental and vision insurance, insurance for long-term disability, basic term, supplemental and dependent life, and an employee-assistance program. Time off is anchored by between two and four weeks of vacation, depending on experience, plus up to 40 hours of accrued time each year for full-time employees to use for personal needs such as appointments or volunteer service. And volunteer service is a big deal at Commerce, where team members currently serve on the boards of more than 120 area non-profits. The bank integrates all of its programs into a culture that rewards performance. To ensure that performance incorporates inclusivity and equity in career development, Commerce has created an internal mentorship program that pairs minorities and women with executives for one-on-one mentoring—in addition to the CommerceForU program, by which employees can plot a career path with tools and resources to help keep them on track. Programs like this don't happen without a solid financial foundation, and at Commerce, the strong capital levels rank among the best in the banking industry. Shareholder returns, on an annualized basis, have topped the KBW Bank Index an average of 7 percent for the past 20 years, and the return on average assets (1.2 percent) and return on average common equity (10.6 percent) are in the top quartile relative to peer institutions.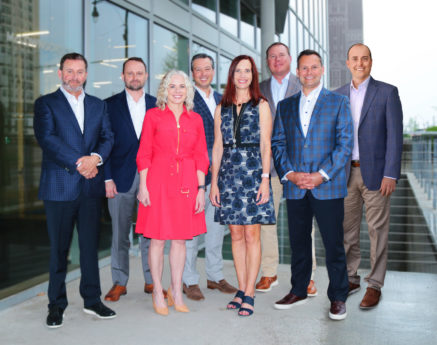 MCCOWNGORDON CONSTRUCTION
Even though it's comparatively new to the world of employee-owned companies, McCownGordon Construction is firing on all cylinders in large part because of it. As a 100 percent ESOP company since 2015, officials say, "every associate lives our core values of Integrity, Performance and Relationships. Our culture combines an entrepreneurial spirit balanced with teamwork." It's one of Kansas City's biggest and busiest general contractors, so what it does helps set standards, as with compensation for the staff and an embrace of people-focused benefits. Rarely has the latter been as important as in 2020. "McCownGordon has always tried to provide flexible benefits and workplace design for our associates, and the pandemic caused us to put in place even more ways to help them integrate work and personal lives," said Nancy Whitworth, Chief People Officer. "We offered additional paid time off to handle COVID-related issues, including child care. We provided mental well-being resources, resiliency training and regular pulse surveys. We encouraged associates to put family first and managers to check in regularly to see how we could help.  Overall, our engagement scores went up because team members appreciated the care and concern." Implementation of the ESOP structure touched off dramatic growth in productivity and engagement, and that has been rewarded with a flexible system for paid time off, fundamental protections with health and life insurance, and in addition to the wealth-building potential of employee ownership, and a healthy 80 percent match on the first 5 percent of an employee's contribution to the 401(k) retirement plan. On top of that, the company offers wellness incentives, a company kitchen, a matching gift program, a mentorship program, and numerous other benefits ranging from free gourmet coffee and fresh fruit to identity-theft protection. Taking care of associates is an intentional, top-down effort that starts with members of the leadership team, who consistently visit offices and project sites, and participate in the Monthly Mingles and Career Conversations programs. And it means incorporating employee input when crafting a long-range vision that truly is long-range—in this case, one with 2040 as endgame. Add it all up, and you get a financially stable, dedicated corporate citizen with the resources to donate an impressive 10 percent of its profits to charitable and civic causes.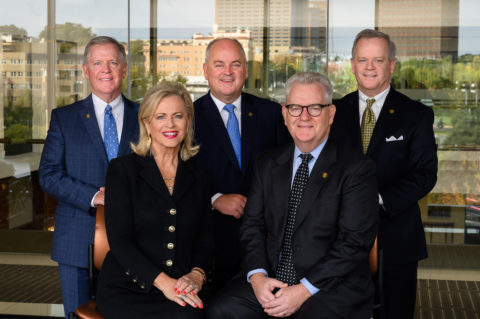 COUNTRY CLUB BANK
The best way to retain a family feel in a corporate environment? Family leadership, of course. You'll have to look long and hard to find more of that in a Kansas City company than has been baked into the cake at Country Club Bank with five siblings of the Thompson family. Retaining that type of culture, bank officials say, has been an integral part of the growth that has made it one of the 10 biggest locally-based banks in this market, with $2.12 billion in assets. That team approach, the bank says, "is central to an enjoyable work environment and relies on each equally critical member to sustain the greater good of the community." On its way to large-company status, CCB is already well-positioned with a robust set of benefits that will stand it in good stead with bigger competitors. It boasts a flexible paid-time off program that allows all full and part-time associates the flexibility of using accrued time for personal time, to address an illness to provide care for dependents. Multiple health-insurance options for employees and their dependents—complete with TeleDoc services—help cover physical needs, as do vision and dental insurance. To address the financial well-being of the staff, the bank has a 401(k) plan with company match, life and group life insurance and voluntary life insurance, plus both short- and long-term disability insurance. Recognizing a need for additional instruction, there's an education-assistance program, and for those experiencing rough patches on the job or outside of it, an employee-assistance program. To promote physical well-being, it provides annual biometric screenings, flu shots and fitness-center access and, for the highly motivated, a chance to show their stuff on the bank's Corporate Challenge team. Family ownership implies entrepreneurship, and the bank encourages that type of thinking across its staff of 400, not just from the leadership suites. "Country Club Bank is imbued with the spirit of an entrepreneur: we encourage progressive, 'what-if' conversations that lead to growth, innovation and success," says Marla Youk, CCB's Marketing Director. "We also pride ourselves in excellence of service to clients and the community, we are defined by the character, talent and integrity of our associates." In order to bring relevant, best-of-class opportunities to clients, she says, the bank must walk the walk as an employer. That means it must "remain flexible in crafting new policies and perks meaningful to our team members," Youk says. "Success starts with listening to our associates; in an open and communicative work environment, they are increasingly willing to share ideas and feedback in a trusted workplace focused on continued improvement."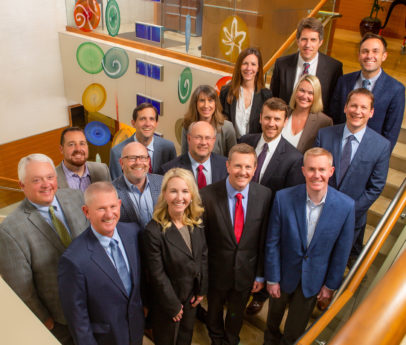 BKD, LLP
With 276 employees, the Kansas City office of Springfield-based accounting firm BKD fits well within the mid-size employer range, but it has the financial backing of a much larger entity operating in 18 states from Colorado to the East and Gulf coasts, while serving clients in all 50 states. Health benefits, for example, are available to any employee working at least 20 hours a week, a figure well below most companies' eligibility thresholds. And the firm pays between 70 and 80 percent of the cost for those premiums, plus half the cost on dental plans. It offers short- and long-term disability coverage, and up to $500,000 in life insurance, with spousal and children's coverage included. The profit-sharing plan, which contributes an amount equal 5 percent of annual pay to an employee's 401(k) retirement plan, is ranked by Brightscope among the highest levels in the firm's peer group. The Kansas City office may be the second-largest among the 40 nationwide, but "the firm is proud to say they still maintain the feel of a smaller-company atmosphere while continuing to grow and expand our industries year after year," officials say. Amid the pandemic outbreak, the firm reacted quickly to provide remote work tools and flexible work programs for  employees, says managing partner Rachel Dwiggins. Now, "as we shift back to a more normal environment, we are retaining and building on the most useful elements" from that experience—increased scheduling flexibility, for instance. "It's not so much a new philosophy, as it is a continuation of our focus on developing the best methods for our advisers to provide unmatched client service," Dwiggins says. "We continually evaluate our complete compensation and benefits structure to ensure we continue to invest in our people." To support productive work-from-home environments during the pandemic, BKD set up a special program to reimburse employees for certain in-home office equipment needs. The professional-development program present numerous opportunities for career development and fostering an attitude of entrepreneurship, including quarterly check-ins with coaches to discuss career goals and frequent videos from the CEO to promote transparency and feedback.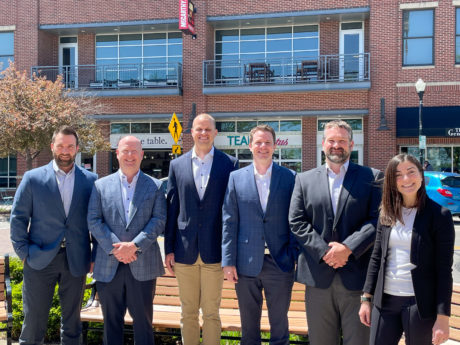 MCCARTHY BUILDING COMPANIES
Even with a comparatively compact office staff of 75 in the Kansas City area, St. Louis-based McCarthy Building Companies casts a significant shadow over the region's construction scene: With more than half a century's worth of operations here, the company has executed projects worth north of $1 billion in combined value. So having the financial muscle of a major national contracting company behind you helped ensure that an emerging set of best practices in the COVID-19 era would come together swiftly and effectively. The pandemic, said regional operations chief Steve Meuschke, "challenged us to adapt in many ways." Even an industry as obsessed with the safety of employees as the construction sector is, McCarthy stepped things up. "During normal operations, we make safety the most important thing we do, whether in the office or on our job sites," Meuschke said. "We always start and begin every day with safety. This vigilant commitment is not something new. However, during this unprecedented period of time, we have significantly heightened our focus on day-to-day operational safety to meet continually changing guidelines." To help employees and their families in a time of unprecedented stress, the company expanded its short-term disability and paid family-leave policies; it also developed new benefit program to assist employees that experienced unanticipated child-care costs with schools on a remote-learning basis: a whopping $5,000 per family maximum. And while the existing wellness program was up to the challenge, "we have continued to keep wellness front and center with communication about preventative health-care maintenance and communication of our benefits to confidentially assist with both financial and emotional help given the strain of 2020," he said, an effort that even included a companywide Virtual Meditation Session. Knowing all that, it should surprise no one that McCarthy is a 100 percent employee-owned company. And one, Meuschke says, that has built a unique culture where every employee-partner has a personal stake, with shares awarded directly to active employees—and no financial investment required to become a shareholder—at a percentage of their base pay. The company builds its culture around the core values of Genuine; We, Not I; and All In, values that stood tall during the past year as the health and safety of employees, clients, industry partners and trade partners became a top priority. Despite the upheaval to the work force nationwide, there were no terminations, furloughs or reduced salaries because of the pandemic. For eight years running—yes, eight—employees have seen no increase in health-insurance premiums. And to bolster well-being, the company offers health screenings, health and financial coaching, and disease management to employees and their families.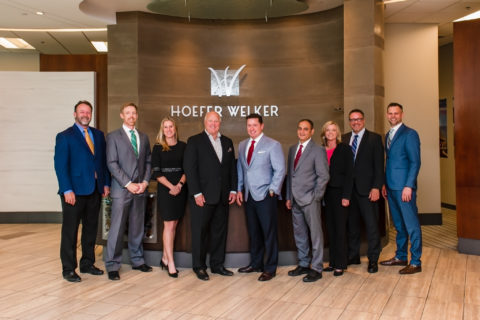 HOEFER WELKER
When a business puts is money where it's mouth is regarding concern for employees, that generally starts with a competitive salary structure and benefits package. When it puts its tech skills and flexibility where its mouth is—as when a pandemic is shutting down the world around you—you have a staff assured that the leadership has their best interests, and personal well-being, at heart. "In looking back at our response to covid, Hoefer Welker's biggest takeaway is the reaffirmation that we are simply better together," said founder and CEO Mitch Hoefer. "With a little proactive planning, we navigated the transition to working from home. During this time, our staff did not skip a beat, deadlines were met and expectations were exceeded; making the experience successful during the short time that we spent apart." It's clear, he says, "that the face-to-face (or, mask-to-mask, more accurately) collaboration we have while in the office together is significantly greater. With staff flexibility being paramount, along with utilizing video conferencing and online collaboration, we stayed connected and efficient." In fact, the firm found that video conferencing allowed an increase and improvement in participatory design process, thanks to its inherent flexibility. And that has led to lasting change: "We intend to take full advantage of our lessons learned under certain circumstances, knowing it can be successful for us in moderation," Hoefer says. The 154 employees there have a financial foundation in a competitive salary structure and benefits package—one that includes medical, dental, vision, life and disability insurance as well as a traditional and Roth 401(k) plan with a 100 percent company match on the first 3 percent of employee contributions. It also provides significant subsidies for each of those benefit plans, as well as flexible hours, continuing education assistance, nine paid holidays a year, and a robust PTO allowance. Soon, they'll be working in an updated setting, as well. "We are in the process of designing our new workspace where we are focused on alternative collaborative environments and technology at the forefront, for connectivity and ease," Hoefer says. "We will also double down on workplace amenities, activities, and opportunities to promote a safe, productive, collaborative and fun environment." In a knowledge economy, and especially at a company with a STEM-related mission, career development and continuing education go hand in hand. So the firm has set up HW, offering real-world opportunities to learn and apply professional skills by focusing on five pillars: Emerging Professionals, Sustainability, Design, Project Management and Leadership Development. That professional growth doesn't just happen in a silo, either: personal growth is part of the package through participation in professional, industry and community organizations, including the American Institute of Architects, Design-Build Institute of America, U.S. Green Building Council and the Greater KC Chamber of Commerce.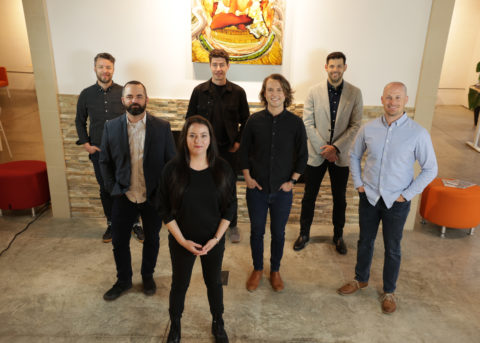 CREMA
Sure, a great many companies were hurt during the 2020 pandemic. Not so numerous were those who came out the challenges stronger for it. "This last year was strange, complex, and painful for most of us," says co-founder and COO Daniel Linhart of Crema, where the team concept is paramount. "However, as adversity came, so did opportunities for innovation and creativity. It caused us to take a long look at the future of Crema's work environment." That, he said, raised awareness that the future of the tech development firm's space is one of in-person community and thoughtful remote collaboration. So, with inclusion as a top priority, he says, "we envisioned, and have started implementing, a hybrid work environment. … Our 'hybrid readiness' initiative is helping ensure that all employees, regardless of geography, are able to attend, communicate, and participate in all meetings and events in an effective and enjoyable way. It's a big change to our meeting norms and culture, but it is worth it." And that's the goal, right? Finding growth opportunities amid the pain? It is for a company that believes the answer to any challenge is to say "yes"—then find a way to get it done. To support a staff willing to run with that, Crema pays 75 percent of the cost for health and dental insurance, a level that many companies with far greater resources don't match. Health coverage includes an option for high-deductible health-savings accounts, with a company contribution. Life insurance is free to permanent employees; short-term disability policy is free to eligible employees. For those logging at least 30 hours a week, there is unlimited paid time off, upon approval and with the guarantee that results are met in their absence. There are also defined days of holiday time off every year when the office will be closed. That creates what Linhart calls a "perfect balance between flexibility and accountability" for the team and Crema's clients. Employees can work when and where they want to, so long as expected results are met." A trend gaining traction with small companies—and especially those with socially-conscious Millennial leadership—is shared wealth. At Crema, that means a company commitment to allocate 15 percent of all profits to employees for equal division and distribution at the end of the year. Eligible employees can also contribute pre-tax 401(k) or Roth 401(k) contributions to a retirement account.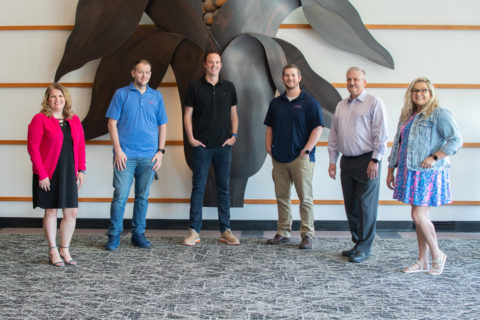 UTXL
"I am sure," says UTXL benefit specialist Kasey Cannon, that "countless companies out there have good benefits and care for their employees. So, what makes this company special?" Let her count the ways for this smaller third-party logistics provider in Kansas City. Founded in 1997, and now with 42 full-time employees, Brown repeatedly turns to the mantra of "family." "UTXL is the no-matter-what family that so many people long for in their lifetimes," Cannon says. "We are special because it is not every day you are fortunate enough to love the people you work with and the people you work for." The company leadership, she says, "put the employee and the customer first with every decision that is made. An example of that in action: In the run-up to the COVID-19 epidemic last  year, the company moved that work force home, even though, as essential workers, they could have required in-person work. And 14 months later, the model continues to out-perform.  For its size, UTXL packs a wallop when it comes to crafting a benefits package. Start with 15 days of paid-time off per year, with three additional sick days available if needed. Health insurance? Check. Dental? Check. Vision? Check. And the company pays for life and short-term disability coverage. It has a retirement plan, with a company match equivalent to as much as 3 percent of an employee's annual compensation through a simple IRA. And on the compensation side, don't forget the bonuses: they come with each profitable quarter, and without a set scale—bonuses are distributed to every full-time employee. "When employees feel valued and heard by their employers, employees are more willing to go the extra mile," Cannon says. That shows up on the top line: Until last year, average revenue was about $75 million; in 2020, that was up nearly 50 percent. Because our employees are the best part of UTXL, we wanted to keep morale high as we all faced new challenges" over the past year. "To do that, we mailed 'care packages' to our employees, and offer friendly competitions to keep us in touch, and encourage interaction. Currently, we do not plan to bring all our employees back to the office.  We will, however, implement weekly office rotations to strengthen our teams and promote togetherness."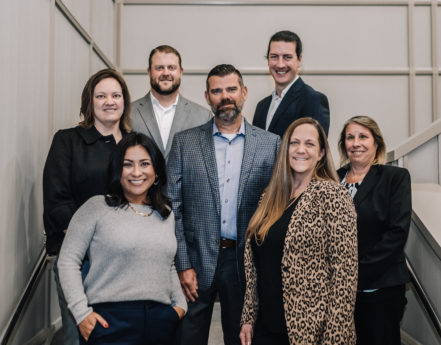 STRUCTSURE PROJECTS
Now this is what it means to promote from within: Some years back, a carpenter signed on with what used to be called United Excel, and before long, worked his way up to superintendent, then project manager. The executive suites came calling, and made him a vice president, and, today, Kevin Rogers is the CEO. Along the way, he also acquired ownership of the Kansas City contracting firm that, since 2015, has flown the flag of StructSure Projects. Just 59 employees strong, 25 of them in this region, the company recently recorded back-to-back years of above $70 million in revenue. The source of that success? Part of it comes from a management philosophy that focuses on empowerment, Rogers says, because "we believe that every employee contributes to the success of our company." And because they do, every employee understands that there is a  chance for significant advancement and a real future, he says, which increases morale and has resulted in numerous tenured employees who are committed to reinforcing the company's core values. Keeping the work force committed requires a base built on competitive pay and benefits, and StructSure isn't winging it there: It undergoes regular external audits to ensure that compensation is competitive compared to the industry. And it provides comprehensive medical, dental, and vision benefits, with multiple tiers of insurance plans offered, plus health-savings and flexible-savings account options. The company also offers a package of life, short- and long-term disability insurance, and additional supplemental coverage for accidents, critical care and cancer. Through its partnership with Pareto Health & Wellness, employees enjoy free clinic visits. The 401(k) plan includes employer matching, and the paid time off structure covers holidays, vacation, sick leave and maternal and paternal leave. Construction has been a breakneck-pace industry since the nation threw off the shackles of the Great Recession, so to blow off steam, SSP focuses on a vibrant work environment and staff outings to Royals games, local distilleries and restaurants, golf, axe throwing, lake retreats, and office events such as chili cookoffs and happy hours.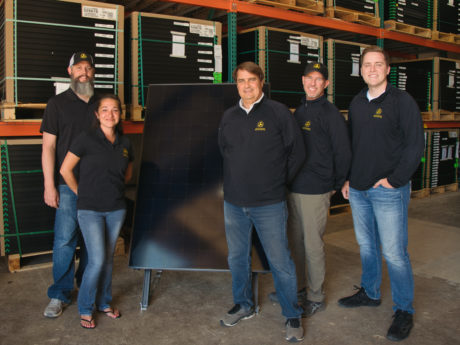 GOOD ENERGY SOLUTIONS
Malcolm Proudfit is going to shoot straight with you about his chosen field of endeavor: "In the solar industry, there are a lot of fly-by-night companies that only worry about the quick sale and offering up the cheapest products possible," says the president of Lawrence-based Good Energy Solutions. Those companies usually don't stick around very long." For the record, Good Energy has been in business for 14 years, he notes, and that "has taught us not only how to treat our customers, but our employees as well." That goes beyond the compensation and benefit structures to encourage engagement throughout a staff of three dozen. "We value communication and collaboration at all levels in the company," Proudfit says. "That means having an open-door policy for our management team and bolstering our employees with the training and tools they need to complete their work safely and efficiently." But, he notes, "it takes more than good communication to attract workers in high demand like electricians and solar installers." So the company works to establish and maintain a competitive pay structure, which can be a challenge in an industry that pays 25 percent more on average than median-level wage-earners in America are getting. It supplements that with a 401(k) retirement program that includes a company match, plus paid time off and contributions to employee health-reimbursement accounts. With demand increasing as we approach a post-pandemic world, the quest for talent is heating up. "We continued to stay very busy during the last year, which necessitated additional hiring," Proudfit said. "As we tried to bring on the specialized talent we needed, it became clear that we needed to reassess and make sure that our compensation package was competitive enough so that we could attract qualified candidates." By not only pushing strong values in everyday work life—things like safety, honesty and consistency—the company strives to create a relaxed office atmosphere, he said. So cue the casual dress code, doughnuts and energy drink for team meetings, or simply making time to catch-up with a teammate. In a rapidly evolving industry sector, success relies on keeping everyone in the loop with new information on processes, policies and changes in laws governing solar use. It's a solid foundation, and one likely to support significant growth. "As the economy begins to open up as the threat of COVID recedes, more companies have begun to increase their capital expenditures, including investing in new solar arrays," Proudfit says. "The backbone of our company continues to be our electrical division, with crews working on projects six days a week with appointments booked out months in advance. We can't hire enough electricians!"