We're pretty sure everyone in Kansas City who draws a paycheck, from the C-suites to the intern pool, has heard the guidance that money can't buy happiness. Rent it, perhaps. On a short-term basis. But true happiness at work is the stuff of true employee engagement, and money—no matter how good it is—will never secure full buy-in from employees the way a well-thought-out, strategic, focused workplace design and benefits plan will.
That means more than a nice biweekly check and health-insurance coverage. Those are merely table stakes in the current search for talent, which is becoming an obsession with hiring managers in an era of sub-3 percent unemployment. Need proof of that? Take a look in the following pages at a dozen companies that are hugely successful in their respective sectors, highly regarded by business leaders throughout the KC area, and prized as career destinations for thousands of employees. They get top talent, and keep it.
Yes, they all offer wage packages that compete favorably with other leaders in their sectors. But note the details in what these companies have added into their benefit plans, pieces that are finely tuned to align with the specific needs and wants of their staffs.
An engineering firm is not a housing contractor is not an advertising agency is not a tech company. The shoes in the field or the fannies in the chairs are not interchangeable pieces.  The top-tier companies in Kansas City understand that, and bring to their work forces opportunities for advancement that come through structured training programs. They go beyond the bottom tier of Maslow's pyramid not just by offering solid compensation packages, but plans designed to address employees entire financial well-being, with robust insurance plans and retirement programs that will take care of people well beyond their working years.
There are authentic efforts to build staff unity with things like beer Fridays, birthday celebrations, group volunteer outings (supported by paid time off), and staff gatherings at baseball or football games and bowling alleys. The key there: authentic. Employees know when you're faking it. (As in, "We're putting a popcorn machine in, and everybody's going to have fun with it—or else!")
The bottom line is this: Companies that want to succeed need top-shelf talent to do it. They can get it in the door, but if they don't have what it takes to keep them in place, that door is revolving, and there's no ROI on having one in the front of your building.  The common threads among these diverse honorees involve not what they pay to their staffs, but the investments they are making in those employees. Businesses that want to succeed on this level would do well to absorb the lessons these companies share freely with you in their success stories herein.
---
LARGE COMPANIES: Burns & McDonnell | JE Dunn Construction | KPMG | NETSMART 
MID-SIZE COMPANIES:  City Wide Maintenance | DEG Digital | McCownGordon Construction | Midway Ford Truck Sales
SMALL COMPANIES:  Haas & Wilkerson | J. Schmid | ProPharma Group | Summit Homes Kansas City 
---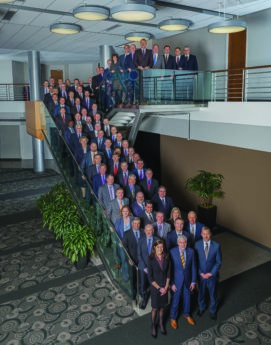 BURNS & McDONNELL
The simple truth is, most companies will never have as many as 100 employees. Burns & McDonnell, is growing in multiples of that number. When various peer and general publications have slapped on you the distinction of being one of the best engineering companies in America, the obvious challenge with that kind of growth is defending a hard-earned corporate culture. Where to begin? "For us, it starts with getting the best talent in the door," says Renee Gartelos, director of human resources. "We identify the best talent and make sure they align with our core values, which as an organization means uphold employee ownership." Once those new troops are on board, the cultural immersion begins. "We have great onboarding, a full day of orientation that includes overview of company history and mission and what we do as a business," she said. Each new face is assigned a mentor, there are opportunities to engage with leadership, and organizational transparency goes a long way, too. "We're open with sharing where we've been and where we're going," Gartelos says. For a staff that now exceeds 6,000 (with 2,725 in Kansas City), employee ownership has been at the core of what clients see, but also what those employee-owners experience. Salaries are competitive on a global scale, and in addition to the 401(k) retirement plan, the employee-stock ownership plan further cements the ownership aspects. There are two health plans to choose from, prescription-drug coverage, dental and vision insurance and flexible spending options, plus long- and short-term disability and accident coverage. New employees accrue 15 days of paid time off in their first year (a benefit that maxes out at 25 days), plus eight paid holidays. Of huge value to working parents, the expanded MacKids Learning Academy on site in the new headquarters building is a huge benefit, as are the on-site credit union, fitness and health centers and pharmacy. And there's a commitment to celebrating the success that all of those elements help create. As with the Boulevard Brewing Co. trucks to celebrate Best Employers status from Fortune magazine, or ice cream trucks for cracking Engineering News-Record's Top 10 design firms. "We make sure," says Gartelos, "that everyone understands how proud we are of where we've been, where we're going, and who we are as company."
---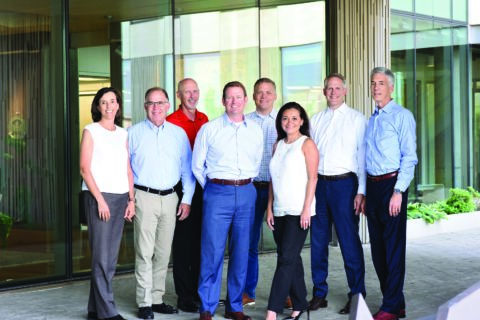 JE DUNN CONSTRUCTION
On any given day in Kansas City, you can spot the words JE Dunn emblazoned on blue cranes or large banners marking the city's many signs of progress. A company that started small in 1924 ballooned to a net worth of $1.4 million in 1965 and now generates nearly $3 billion in project work acros 20 office locations nationwide. And yet, JE Dunn still relies on the principles established during the humble family beginnings. The last of the third-generation Dunns exiting leadership, the construction giant put its arms around everyone who helped create what the company has become. The move to an Employee Stock Ownership Program started in 2011 and is still progressing today. "I'm a huge advocate for employee ownership and love talking to other companies as they consider it," said Gordon Lansford, the first non-Dunn family CEO. The family is still the majority owner, but the ESOP is the single largest shareholder. That change, according to Lansford, "was very natural given the history of the Dunn family putting our employees first and truly caring about them." That care can be seen in the many ways JE Dunn supports employee development, and a lot of that starts with training. In 2011, the company offered four different in-house classes; that has grown into 13 classes today serving close to 1,000 employees. Tuition reimbursement opportunities and certification programs can earn full company funding, and the company café provides free grub to fuel up, and there's an on-site fitness center to burn that off, along with a recreation room. Negotiated discounts with other companies give employees a break on the cost of cell phones, cars and more. And all of it is fueled by a belief that employees need the best tools to get the job done right. But they are also very passionate about creating a fun culture to promote employee well-being and reinforce the team mentality. From Royals games, to family picnics at the Kansas City Zoo, to the most Kansas City thing of all, American Royal Barbecue, JE Dunn does its best to boost the morale of the folks that make the company go. That culture also extends from the change to the ESOP. "Everyone in our company knows our purpose, vision and strategy, what success looks like and what that success means to them as owners," says Lansford.  "The alignment of knowledge and sharing of success has been transformational and fun."
---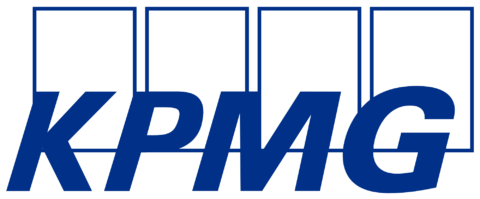 KPMG
With 90 offices across all 50 states and a global staff of nearly 200,000 employees, KPMG certainly has its work cut out when it comes to keeping all those folks happy. In the Kansas City office, they've figured out how to make it work with generous bonuses, continued education and alternative work arrangements to support their partners at every stage of their careers. Want to take a sabbatical? KPMG will work with you. 5 weeks of vacation plus paid time off for volunteering? They do that, too. But what might really pull you in is up to 18 weeks of paid leave for new moms and up to 6 weeks paid leave for other primary caregivers. That's incredible considering the national average of maternity leave is about 10 weeks, which may or may not all be paid. And that's not the end of it. KPMG has a New Parent Career Coaching program and a comprehensive lactation program to support nursing moms. The global aspect of the company is how they can flex some real H.R. muscle. If you get the itch to try something new, the Career Mobility Connection program lets you explore a global rotation, transfer, relocation or assignment. On a smaller scale, they have seven national Diversity Networks giving employees the chance to go through career-development programs, broaden professional experiences and build career-enriching relationships. As for the basics, they're anything but. Their 401K was just upgraded to a higher match percentage, they have an employee-funded pension program, and a referral program where staff can get up to $5,000 for job referrals. If you're just starting out you can take part in the Early Career Rewards program where you can get reimbursed up to $1,200 for things like a gym membership, food delivery or, the ultimate golden goose, student loan payments. Then after three years you can get an additional $8,000 bonus from promotion/hire to senior associate. They even take things a step further by allowing employees and teams to recognize each other, either with monetary or non-monetary awards through the Encore recognition program. Say thanks with an e-card, gift card and gifts valued up to $500. Family and gratitude are the themes throughout KPMG's benefits model and that's especially felt during summer time. They send out an annual summer gift like bbq or ice cream packages to their employees' homes so they can share. And they also end Fridays at 3pm during the summer so you can get a jump on your weekend.
---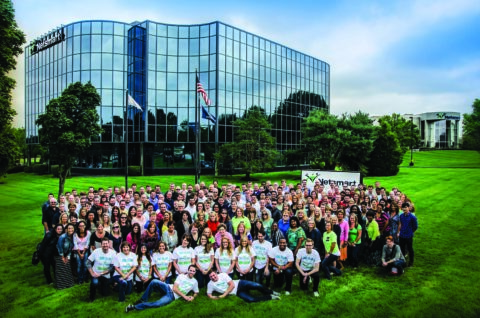 NETSMART
Five years ago, not long after relocating Netsmart from its previous home in New York, Mike Valentine had assembled a staff of 185 at his new headquarters in Overland Park. That figure has more than tripled since then, as the company has become the nation's largest provider of electronic medical records in the behavioral health sector. To get everyone on board, and on the same page, Valentine and his team have embraced two key values that come up repeatedly: Communication and collaboration. "Consistency in messaging and actioning our mantra throughout everything we do is key to who we want to be," he says. That mantra—Vision Driven, Cause Connected, Passionate about our Opportunity and Obligation—permeates decisions about workspace design, onboarding/training, performance reviews, staff accountability measures and client service. Because of the rapid growth of staff, Netsmart has embraced nomination-based leadership programs targeted for the top 2 percent of associates each year. But it pays close attention, as well, to new hires and to the development needs of staff across the enterprise, and to physical spaces that foster engagement. One of those is the Netsmart Solutionarium, which Valentine calls "a revolutionary hub of collaboration and ideation—a strategic, collaborative area." Tech tools there, he said, help produce "innovative solutions to reshape systems of care and drive the clinical agenda for quality, recovery-focused care." Open and private areas throughout the building allow for meetings, relaxation and work, and to encourage person-to-person interaction, very few offices exist. The company offers competitive compensation and a benefits package that includes medical, dental and vision insurance, plus supplemental life, disability and AD&D coverage. The 401(k) plan kicks in a 50 percent company match on the first 6 percent of an associate's contribution, and both flexible-spending and health-savings accounts are available. Among its benefit offerings, Valentine said, "we believe our signature is 'choice and flexibility' in our benefits offerings, allowing associates to elect as much or as little coverage to suit their individual and family needs." And the ample schedule for paid time off includes service days for giving back to the community, personal use and standard holidays. In the quest for talent, that line-up will only improve. "Maintaining a variety of benefits will not present a challenge going forward and we anticipate to only add to the offerings," Valentine says.
---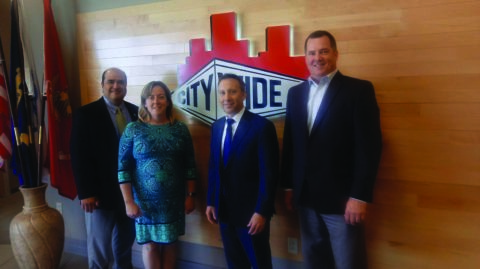 CITY WIDE MAINTENANCE
The values that underpin City Wide Maintenance's success as an employer have made it a national leader in both commercial property maintenance and franchising of that very concept. For CEO Jeff Oddo, those values are grounded in a commitment to servant leadership—more on that in a second—but for Willie Ramirez, his Director of People and Culture, the core values aren't strictly defined by company leadership.  In its first-ever survey of employee satisfaction, employees themselves sounded off on the attributes that brought them to the company and keep them there. In order, they were: company culture, values, their boss, job responsibilities, and their ability to make an impact. "We frequently give employees the opportunity to provide constructive criticism so that we can gauge employee engagement, increase their satisfaction, and improve the overall quality of their lives," Ramierz says. In practice, that entails shortening the timeline for additional paid-time off from seven years to five, adding a dependent-care FSA program, reducing monthly premiums on medical benefits, providing one additional month of insurance coverage at the company's expense, and improving the anniversary award program by giving employees vacation reimbursement of—get this—up to $5,000, plus extra paid-time off. That kind of success comes with the critical mass generated after installing a franchising system in 2001, leading to dozens of City Wide affiliates across the country and driving revenues past the $100 million mark in 2012 and past $200 million in 2017. For the headquarters staff of about 110, these are support and administration positions—career-level work, but there's something in the structure for those franchisees, as well. "We could have been the national company that comes in and does the work and hires people at minimum-wage," Oddo says, "but we chose not to do that." Instead, the company passes along elements of its own success formula to franchisees. Example: "We have our own accounting system, but it wouldn't cost us anything extra to let the franchisees use it, so we do," Oddo said. Same with training; City Wide's guidance promotes consistent levels of client service in every market. That support is part of its servant-leadership mission, promoting entrepreneurship within a traditional blue-collar industry, supporting business growth in urban core areas, and creating additional jobs downstream. The goal from here, Oddo says, is "doing more of it, and better. We just need to be exceptional at what we're doing. Our focus is to become an absolute powerhouse."
---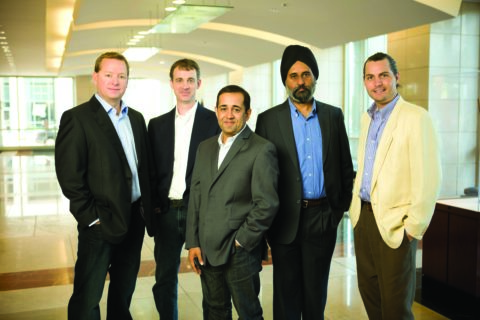 DEG DIGITAL
"I would begin with the fact that we're not like everybody else," says DEG Digital CEO Neal Sharma. That's not just lip service. What DEG offers would be unheard of for many companies—of any size. There are the feature comforts that have become the norm in modern offices, like the 32,000 square feet of newly renovated space with a free coffee bar, beer, a café with free soda, juice and food for sale, plus a theater featuring 115 inches of TV screens. That's just the beginning, though. While DEG isn't employee-owned, the idea of giving ownership of ideas to employees is a key part of how Sharma keeps and develops the best talent. If you have an idea to grow the business and can prove your case, you get all the tools to make it happen. They call it a corporate lattice system; you can move up into a new role or create a job that didn't exist before but fills a need. They note that structure flexibility is a main reason why they have a whopping 94 percent retention rate and have grown by 166 percent in the past five years. The other main reason? The perks you get on your anniversaries. On a five-year anniversary, you get two plane tickets anywhere in the continental US and at 10 years, two plane tickets anywhere in the world. "Everything starts with our core values at DEG, and encouraging travel is explicitly stated," says Sharma. "So, for our anniversary gift, we wanted to offer an opportunity for our associates to seek a fresh perspective from different people and cultures. That's because we believe people who are well-rounded are in a better position to be creative and produce outstanding work for our clients." Add that to 100 percent paid coverage of individual medical insurance, flex spending accounts, 401(k), discounted gym memberships, maternity and paternity leave, military leave and a recently increased number of days for paid time off. Such investment in new employees requires a lot of trust that they're going to produce, and Sharma makes sure the responsibility of informing every employee of expectations falls squarely on his shoulders. "Borrowing an idea from Eric Morgenstern as part of the Helzberg Entrepreneurial Mentoring Program, every new DEG associate meets with me personally within the first month of their hiring to go over our core values. We spend nearly two hours discussing what DEG stands for, believes in, and does not violate. Once you have a strong set of core values that is communicated to your team—and lived in a culture of accountability—it's very easy to trust your associates to do the right thing. And "do the right thing" just so happens to be our first core value!"
---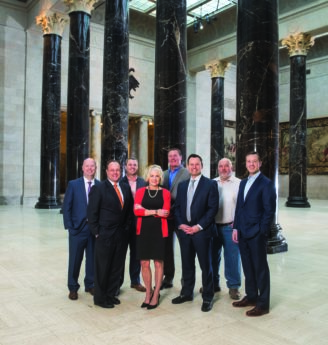 McCOWNGORDON CONSTRUCTION
As of Jan. 1, McCownGordon Construction had a new CEO. That kind of change can signal the start of a huge cultural shift at a lot of companies, but for one of the region's biggest construction companies, the shift was almost imperceptible. After all, Ramin Cherafat had been deeply involved in creating the very culture that he inherited as founders Pat McCown and Brett Gordon transitioned out of day-to-day leadership. As did much of the rest of the team absorbing new leadership duties, Cherafat says. "The thing I would say of our leadership team members is, the majority of us been here over a decade; I and some others have been here nearly 20 years, and collectively with the founders, this team helped shape our culture." They also share a commitment to improving on what's already in place, he said. Market-competitive pay is supplemented with a robust 401(k) plan that effectively contributes an 80 percent company match for employees who put 5 percent of their income in, with potential for discretionary additional contributions. Performance-based bonuses reward exemplary contributions, nine paid holidays help ease the rigor of a construction company's schedule, and each week must wrap up with nearly full-participation: There are Cookie Fridays, Coffee Fridays and Sonic Fridays. There are also healthy snacks available, plus tools to stay healthy through the McG Wellness program. And the company is a true civic pillar with the encouragement it offers for employees to engage civically and philanthropically. Much of the success in booming construction economy today is rooted in the abject devastation of that sector during the Great Recession. "We were really fortunate," Cherafat says. "We were able to hold staffing pretty steady because of the way we were positioned in marketplace, but we also made the conscious decision in 2009 to quadruple our training and development budget. While work orders were light, the firm focused employee time on development, bringing in executive coaches to invest in next-generation leadership. "That's now in the management team 10 years later," Cherafat notes. "That continuity and investment 10 years ago enabled us to grow once the economy turned around."
---
MIDWAY FORD TRUCK SALES
In 1961, Ford Motor Co. decided to do something a little different: It started a truck-only dealership in Kansas City. The first-of-its-kind, Midway Ford Truck Center decided from the get-go that building relationships, both with customers and employees, was the key to a thriving business. The original CEO, Dean Edwards, bought the business from Ford and less than 20 years later decided the employees, the Midway family, should get their share. In 1982 Midway went for another first and became Ford's first ever Employee Stock Ownership Plan dealership in the country. The ESOP is 100% funded by the company, meaning no employee contributions are needed to participate and no ESOP stock is ever purchased from individual shareholders. Today, Midway's ESOP owns 44 percent of the company's total common stock with 18 managers owning the balance. Those managers include current CEO, and only the second in Midway's history, Don Ahnger. "Midway's controlling owners have always believed that living by the Golden Rule in relationships with customers as well as all of our coworkers would provide the long-term success which has always been Midway's other top priority," says Ahnger. "Midway Ford Truck Center does make it our top priority to be one of the best businesses to work for in Kansas City." Maybe the ESOP is what's contributing to Midway's great successes in sales and the company's success in retention. Half of Midway's workers have been continuously employed for the past 10 years and 20 percent of the ESOP Partners have been employed by Midway for more than 25 years. And recently, for the 18th year in a row, Midway was recognized by Ford Motor Company as a President's Award recipient. No commercial truck dealerships have earned that stripe more often than Midway. They have what you'd expect for benefits (401k, training programs, wellness programs, etc) but they add in 4 weeks of paid time off, holiday pay and accumulating sick pay. Extra training is always available and you can get bonuses for sharing your knowledge as a mentor. They also make sure they keep it fun with Bowling tournaments, picnics, Royals or T-Bones games, golf tournaments and visits from Santa for families. The Midway Family, as they call it internally, is about more than just Midway employees. When they have a co-worker in need they come together to help but several employees also adopt families in need of assistance during the holidays. As they told us, "We care about each other, we care about our business, and we care about our customers and our community."
---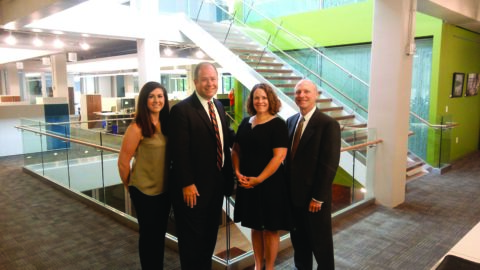 HAAS & WILKERSON
His grandfather founded the firm, and Ryan Wilkerson inherited its administration at age 28, with the untimely death of his father. Taking it to the next level meant, quite literally, rebuilding the independent insurance agency on Shawnee Mission Parkway. That happened in 2012 when it was more akin to a cubicle farm. Centric Projects gutted it and 360 Architecture designed an open, inviting and collaborative workspace, helping change the culture of a firm that, at the time, was more than 80 years old. "It's a challenge when you're trying to recruit talent and impress clients in a 30-year-old building," says Wilkerson, the agency's president and CEO, and equal partner with his sister, Kimberly Wilkerson. "Facilities do mean something." Across its history, family ownership has meant treating workers like they've been part of the family all along. That approach has kept turnover to about 6 percent, just a handful of the roughly 85 employees it has today. They enjoy salaries at levels you'd expect from a firm competing for talent in a market with highly successful local and national competitors. There is also a 3 percent company match in the 401(k) program, along with holiday bonuses, service-appreciation bonuses, and company-subsidized health plans with HSA contributions. Insurance sales have long relied on producers who generate sales and earn handsome commissions, but they are supported by staff whose work should be, and is, recognized for the contribution to organizational growth, Wilkerson says. That Bingo-game dispenser in the foyer? It isn't merely for decoration—on regular intervals, the company adds a stack of $100 bills and draws bingo numbers to recognize achievement with cold, hard cash. "We want everybody to feel like they are part of our wins," Wilkerson says. Flex time allows departments to structure personal needs around corporate goals of ensuring high-level client service. Three restaurant-style booths form a lunch/dining area backed by a coffee bar (and barista) and five-seat counter and gathering space. Friday afternoons means the beer cart is about to roll. All of it, he says—the physical space and benefit design—is framed around employee needs. "They are extended family," Wilkerson says, "so we keep them in mind with everything. Nothing happens here without them."
---
J. SCHMID
If you snagged some sneakers from Journeys lately, felt the urge to splurge on workout wear from Reebok, or bought some Jockey brand pj's in the last year, congratulations: You're helping support the small but mighty force behind J. Schmid. With fewer than 30 employees on staff, CEO Lois Brayfield has helped increase the awareness and revenue for some of the top brands in the world. What's their secret? It's not just hiring good people, says Brayfield, it's allowing them to get better: "If you let people step into who they're supposed to be, you're going to get incredible work." Development is the key, and understanding that you're all teammates, not competitors. The current VP/Creative Director started as an account coordinator, but his writing caught everyone's eye and soon he was leading creative teams for global brands. General Manager Kathy Johnston was a print buyer to begin with, but her problem-solving and managing people was rewarded with responsibility, title and ownership stake over the years. That ability to grow and change has helped keep up retention rates. In an industry where 2-3 years is the norm, J Schmid keeps people an average of 10-12 years. There are challenges when it comes to benefits with a smaller company but Brayfield, Johnston and President Brent Niemuth did what they do best: got creative. "We can't always offer what big companies can, so allowing that flexibility is really important, that's a benefit that people care about." For instance, work-from-home Fridays, half-day Fridays and flex time for appointments or a child's school field trip. It's a mutual trust that starts from the top down. Brayfield mostly works off-site, so she relies on Niemuth, whom she credits for creating a culture of caring and respect in the office. "My philosophy is, we hire adults," says Brayfield. "Unlike many agencies, we do not keep timecards. If they're an adult, then they do their job and there's no need for that." There was something, however, where she's uncompromising. "I truly believe that health care is really, really important, so even as a small company, we still pay for the bulk of their health insurance"—a whopping 85 percent. The retirement plan sets up employees to save 12.5 percent of their salary per year, maternity leave runs 12 weeks (six with full pay), and year-end bonuses equal 40 percent of profits. The bond between the employees is strengthened by doing good for the community. Every year they pick a non-profit to support, giving them all a sense of purpose going beyond the bottom line. "Our work serving clients and their brands under constant, heavy deadlines is inherently stressful," Brayfield says. "But the camaraderie and willingness to help each other out keeps the stress at bay."
---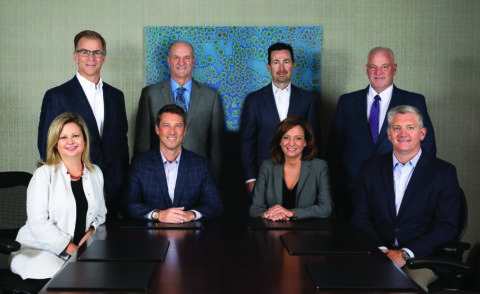 PROPHARMA GROUP
To appreciate the Best Companies to Work For attributes exhibited at ProPharma Group this year, you have to appreciate that the company today is not the same company recognized in 2015: "We became a truly global company in 2014, so at the time of our 2015 award, we were still in the beginning stages of integration and, in fact, it's still an ongoing process," says Rachel Bias, senior vice president for human resources. "While it's important to not lose sight of our origins and how we grew to where we are today, we have to continually adapt to grow and meet the needs of our employees in various countries, while still maintaining the culture." That global-scale platform must address a diversity of occupations and disciplines to provide compliance related services to pharmaceutical, biotechnology, and medical device industries. In the ranks are nurses, pharmacists, engineers, chemists, and other technical personnel who process medical information, pharmacovigilance, and compliance consulting in both human and animal health settings. They enjoy benefits centered on work-life balance. Frequent travelers in their ranks enjoy additional paid time off or a significant monetary bonus under the Road Warrior program, and the company prides itself on minimizing turnover in their ranks. Employees are treated to a one-month, paid sabbatical as they record each five-year anniversary; 10-year anniversaries warrant either a paid vacation for the whole family, or other substantial gift. Even employees in non-sales roles can receive sales incentives. The company pays significant majorities of premiums for health, vision, and dental plans, along with employer-paid life insurance, three floating holidays in addition to regular paid holidays, a paid volunteer day, and a corporate match on charitable donations. The 401(k) match is set to statutory limits, and managers can award spot bonuses. The good corporate citizenry extends to 20 major industry organizations that tap into employee skills, including 25 current board/committee positions, and training is a huge priority, backed up with significant allocation of time and paid expense. Employment is up more than 16 percent over the past year, and, says Bias, the creation of offices overseas and growth in global markets "creates greater opportunities for our employees to advance in their careers, learn new skills, and expand their roles in ways that didn't exist previously."
---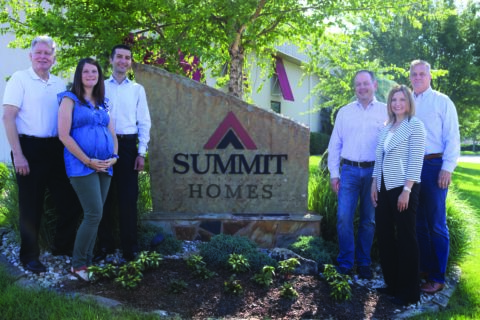 SUMMIT HOMES KANSAS CITY
A lot has happened at Summit Homes since the last time the company appeared in these pages as one of the region's Best Companies to Work For, in 2012, the company was acquired by Clayton Homes, a subsidiary of Berkshire Hathaway. A testament to their Best Companies status: There was no employee turnover because of that acquisition. Zero. Perhaps because being purchased by a multi-billion dollar company really does have its benefits, like health benefits. Summit now offers short and long-term disability, something it couldn't do as a smaller, locally owned company. Pay went from bi-weekly to weekly to help employees better manage cash flow, you can get 12 weeks paid time off after giving birth and the company's 401(k) match went from 3 to 4 percent. Here's where it gets interesting: They have in-office massages available on Thursday afternoons. Naturally, they take those goodies one step further. "A big local change we made in the past year is flexible schedule," says President Fred Delibero. "Team members may work any hours that fit their schedule so long as they're here core hours during the day. Another neat program we recently introduced is 'in the zone' Wednesday afternoons where team members can focus on completing projects without phone interruptions or interruptions from other team members." But wait, it gets better. Summit Homes doesn't allow company-wide meetings on Thursdays or Fridays "so that team members can focus on their tasks and spend more time in the field ensuring we're utilizing the best practices and delivering the best product to our homeowners." That flexible time is what Delibero sees as one of the most important changes to make employees feel valuable and important. He also notes the monthly lunches where team members can recognize each other through the YFA! (You're Freaking Awesome!) awards. But the best thing he says they've done, is the simplest. "Our leadership team has worked hard to learn how to connect with team members personally and professionally, and to take time to recognize achievement and just simply say 'I appreciate you' more often to team members who are a vital part of Summit's success." What he leaves out there, is that Delibero carves out 15 minutes of every week to craft and send hand-written notes to his staff to go along with the personally signed birthday and anniversary cards to everyone on the team.