Approval for proposed $36M Northland soccer complex up in the air as council debate continues
---
---
Discussion continues on a proposed Northland youth soccer complex located at Missouri Route 152 and North Platte Purchase Drive.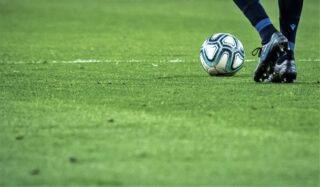 Plans emerged last spring and await review from the Kansas City, Mo. Transportation, Infrastructure and Operations Committee. If passed, plans would then go on to the full city council for a vote.
Construction of the complex, according to the project plans, call for the City of Kansas City, Mo. to spend $36 million.
Fully built out, the facility would house 10 soccer fields and would be run by Sporting KC, which would be responsible for operation and maintenance costs.
City councilman Dan Fowler sponsored previous legislation to find funding sources for a soccer complex in the Northland. Fowler said the new facility would be open and operating by spring or summer of 2022, if approved.
Fowler also said he expects the facility to host tournaments, which could generate large spending from visitors.