The first long-term broadband spectrum agreement has been signed between Missouri-based Ameren and New Jersey-based Anterix.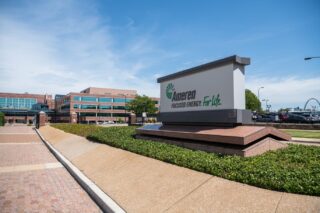 Image courtesy of Ameren
---
Ameren, an electrical services company, signed the 30-year 900 MHz broadband spectrum lease agreement with licensed spectrum holder for Missouri and Illinois customers.
With the signed deal, Ameren will be able to deploy a private LTE network, which will support its digital transformation to deliver benefits for millions of Ameren customers.
Better scale, security and reliability will be provided with LTE, and Ameren will continue to maintain control of its own private communications capabilities with licensed spectrum, according to a Monday news release from Anterix.
"We see 900 MHz private LTE as a vital component of our digitization strategy to support a wide range of benefits to Ameren and its customers, allowing for the eventual consolidation of over 20 of our legacy networks onto one platform," Ameren Senior Vice President and Chief Digital Information Officer, Bhavani Amirthalingam, said.
Agreements remain subject to customary terms and conditions, the release said, including board approvals as well as the conversion of Anterix's spectrum into broadband licenses in Ameren's service territories.
"Over the next several decades, this private LTE network will advance the reliability and security of the electric grid through a range of broadband-enabled applications and services, including the integration of distributed energy resources to help us meet our net-zero carbon emissions goal by 2050," Amirthalingam said.