Amazon to open additional center in KC metro, bring jobs
---
---
Amazon.com Inc. plans to open a new delivery center in a vacant former Haldex Brake Products Corp. building in Blue Springs.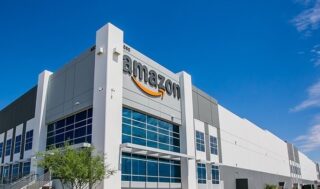 The e-commerce titan anticipates full operations will begin late this year at the facility, located at 2400 NE Coronado Drive.
Haldex Brake Products Corp., a subsidiary of Sweden-based Haldex AB, in October 2019 announced it would shutter the 70,593-square-foot building, affecting 154 jobs.
"This facility will not only bring jobs to Blue Springs but it also fills a vacant industrial building in our community," Blue Springs Mayor Carson Ross said in a Friday news release.
A permit for the building retrofit lists $15 million in construction costs. Amazon has not released the number of new jobs the center would create.
Remodeling plans are underway. The center will get a new 29,555-square-foot overhead canopy for loading to the building's rear, and 357 additional parking spaces to its rear and side for vans.
The Blue Springs delivery center becomes Amazon's ninth known facility in the Kansas City metro area. In October, the company announced it would open a fulfillment center in a Kansas City, Kansas logistics building.