Trustees of Liberty Hospital have found their next chief executive: Raghu Adiga, the hospital's chief medical officer, was named president and Chief Executive Officer this morning. He's been serving in that capacity on an interim basis since the June retirement of long-time leader David Feess.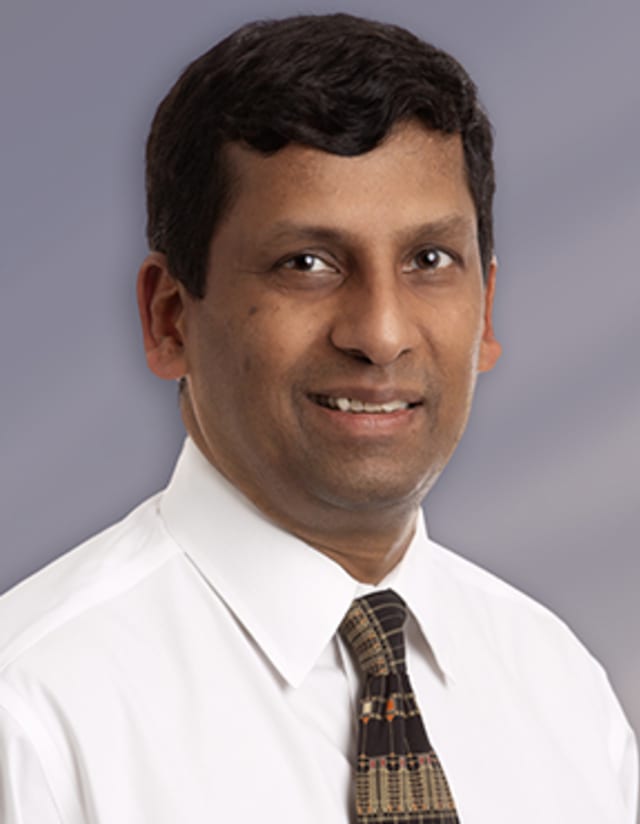 Adiga will direct the growth of a health system that includes 15 primary and specialty-care clinics, as well as affiliations with MU Health Care, Saint Luke's Cancer Institute and Children's Mercy Hospital. Also, he will oversee the organization's 1,700 employees, including an experienced executive leadership team.
In a news release announcing the move, Dennis Carter, the Board of Trustees chairman, said Adiga's "exemplary leadership and expertise position him well to carry forward the health system's vision and approach to expanding services to benefit the health and well-being of those living in and around the Northland."
Adiga joined the hospital in 2004 and began serving in an administrative capacity in 2016. He was named Chief Medical Officer in 2018. As one of the region's leading infectious disease specialists, Adiga was praised for his hospital and community leadership during the COVID-19 pandemic. He provided valuable expertise and guidance to the hospital as well as numerous Northland and Kansas City organizations.
He's been recognized by Ingram's as both a Top Doctor and a Hero in Healthcare, and is a past winner of the William F. Yates Medallion for Distinguished Service from William Jewell College. In 2020 he was named as a Fellow of the Infectious Diseases Society of America, the highest honor awarded to specialists in his field. 
Liberty Hospital is the second in the region to select its chief executive from the clinical side in recent years; North Kansas City Hospital did the same in 2020 when it named CMO Steve Reintjes as successor to Peggy Schmidt.
Posted 9:38 a.m., Sept. 19, 2022