Academy Bank's New KC Headquarters, Moves Into Popular Skyline Tower
---
---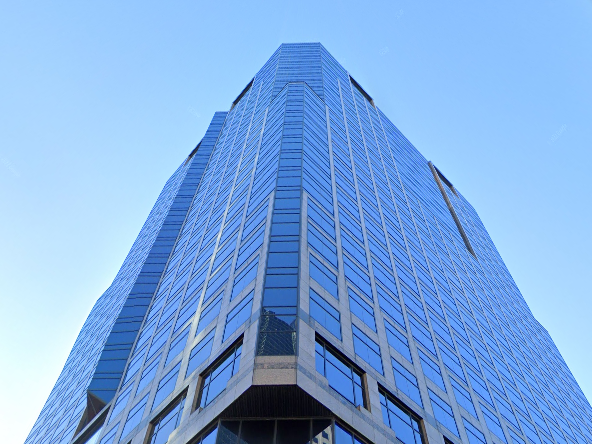 ---
Posted November 16, 2023
Academy Bank has officially moved into its new Kansas City headquarters location inside Copaken Brooks downtown office tower located at 1201 Walnut.
The bank will operate on the 10th, 11th and 12th floors of the 29-story commercial office building and plans on opening a new prototype retail banking center in the lobby area.
The new banking center will feature state-of-the-art technology including a client engagement area, full-service retail and business banking along with video banking and Smart ATM features, according to Copaken Brooks.
"To grow our business, we have created workspaces and an environment that encourage collaboration and innovation through connectivity and provides our Associates and our clients a welcoming space to do business," CEO of Academy Bank, Paul Holewinski said. "Our newest banking center and corporate office at 1201 Walnut offers our dedicated team flexible hoteling options in an open environment focused on productivity, collaboration, connectivity and delivering fast, easy and personal service to our loyal Clients."
Academy Bank is a full-service bank with $2.8 billion in assets and over 70 branch locations in Arizona, Colorado, Kansas, and Missouri.
"We're excited to continue partnering with Academy Bank across our downtown portfolio, from the Crossroads to the heart of Kansas City's business district," Principal of Copaken Brooks, Jon Copaken said. "It's been an honor to continue to support Academy Bank's growth, and this collaboration has continued to offer tremendous value to Kansas City's downtown business community."