PUBLISHED AUGUST 2023
Proving once again that Missouri is a nearly bottomless well of high-powered business executives, high-achieving non-profit leaders and high-level thinkers, the 2023 installment of 50 Missourians You Should Know brings to 650 the number of individuals recognized by Ingram's since the program launched in 2011. This year's cohort upholds the standards for their business achievement, for their philanthropy, for their civic engagement and for their community service. Combined, they help raise the quality of life and work for nearly 6.2 million people who live here. Especially gratifying are the numbers of exceptional leadership figures who hail from Missouri's rural areas, demonstrating that the Show-Me State is a crucible of success, no matter what corner of it you might call home.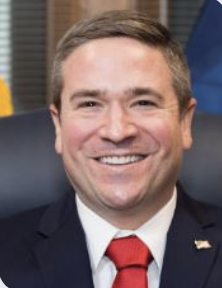 Andrew Bailey 
State of Missouri, Jefferson City
Donald Trump, Tucker Carlson, or even his own rapscallion of a son have caused a few headaches for Joe Biden this year. But can any of them compare with Andrew Bailey, the attorney general of Missouri? This spring alone, Bailey and his team scored two major legal victories against the administration. In June, the Supreme Court issued a 6-3 ruling thwarting the president's plan to forgive more than $460 billion worth of outstanding college loans for millions of, one might assume, grateful voters. Days later, a federal judge smacked down administrative overreach from colluding with social media platforms to restrict online content it didn't like. The first case may have implications for a national election; the second dwarfs even that—the judge who dropped the hammer on the White House said it "arguably involves the most massive attack against free speech in United States' history." And Bailey didn't even assume office until Jan. 3 of this year. Of the first case, Bailey said, "Joe Biden's plan to force farmers, school teachers, and truckers to pay the student loan debts of Ivy League graduates was a gross abuse of power and a slap in the face to every working American who didn't attend college or who paid off their debts." In the winner's circle again a week later, he said the free-speech action was filed "to stop the biggest violation of the First Amendment in our nation's history." In each case, the state's legal reputation as a fighter was burnished. "Missouri," Bailey said, "will continue to lead the way in the fight to defend our most fundamental freedoms."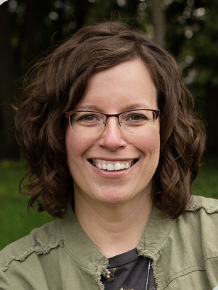 Monica Bailey 
Atchison County Development Corp., Rock Port
With a population of a little more than 5,300 at Missouri's farthest northwest point, Atchison County would seem like an easy place to overlook. Monica Bailey begs to differ. "We work diligently to change the conversation that's been prevalent for decades," she said. "Rather than warning our youth there's nothing here for them, we show and tell them they can choose this place as their home—and we remind people repeatedly that #ACisAwesome." As the executive director of the Atchison County Development Corp. (ACDC: "Yes, my acronym is better than yours!" she jokes), Bailey is busy connecting high school students to current employers through emerging work-force events while also constantly celebrating what they already have to offer. The purposeful long-term strategy is designed to change the collective mindset—to foster the feeling of, "I made a great life here; you can, too," she said. Born and raised in the county, Bailey spent more than a decade at Mizzou, obtaining a bachelor's and a master's, then applied her education to her home. She also sees there the potential of leveraging both natural resources and I-29 for future economic growth, especially in the logistics industry. "We have interstate, rail, river, and a small modern airport capable of private jet traffic," she says. "With relatively close proximity to an existing Missouri River port and two major airports, we are certainly an ideal location."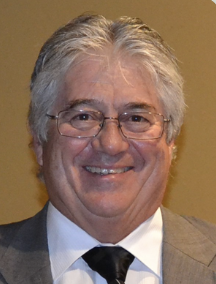 John Branham 
Branco Enterprises, Neosho
Growing up in a family-owned business didn't mean automatic employment for John Branham. "Branco did and still does have a rule that a family member has to work somewhere else for a minimum of two years," he says. Now CEO of Branco Enterprises—a leading provider of general contracting, design-build and construction management headquartered in Neosho—Branham started his career as a construction engineer for Mobil Oil. He was the first in his family to earn a college degree—a bachelor's in civil engineering from Missouri University of Science and Technology. "Since then, our world, our industry and our clients' desires have rapidly become more complex," he said. "As we have grown as a company, our needs have grown more demanding. … I foresee this trend continuing as our professionalism grows." And Branco, he said, is taking the lead: The carpentry apprenticeship program that started in 1993, for example, is now formally associated with Crowder College, and now more than a third of those in the firm's field work force are either enrolled in the program or have already graduated. Looking back on his career, Branham credits much of his success to the positive examples set by his parents and church growing up in Neosho. "I'm a firm believer in the concept expressed in Luke 12:48: 'To whom much is given, much is required.' Often this concept is perceived in financial terms, but applies across the board to our time, talents, wisdom. Although you will not always see or get the results hoped for, the successes are extremely rewarding."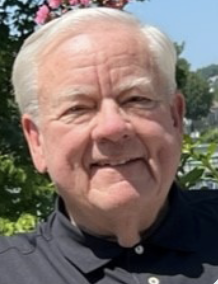 Peter Brown 
Four Seasons Group, Lake Ozark
Less than two miles separate his boyhood home of Northbrook, Ill., from one of the world's biggest lakes, but Peter Brown became a champion of Missouri lake life by following a different path—on snow skis. "I fell in love with skiing, and was visiting my sister in Denver, who said you should check out the University of Denver for college," he recalls. He earned a finance degree there, met the love of his life and set out on a career as a stockbroker. A down market dissuaded him from that track, but his wife's family was getting into the development business on 7,200 acres at the Lake of the Ozarks. He jumped at the chance to get involved and, in mountain terms, things snowballed from there. He and Susan built the Lodge of the Four Seasons Resort, one of the most storied resort brands on the lake, and have pieced together a wide-reaching company that has developed and sold more than 4,400 lots and includes ownership of golf courses, a restaurant, a spa, marina and more. The region owes its good fortune to the lake, he says, and with it's 1,200 miles of shoreline, "there's plenty of ground to be developed." It has been, he says, an impressive transformation in the region. "Boating popularity is what's made it; people want to get out on the water," he says. "But it's been quite a change, with people now building fancy homes at $1 million apiece, everyone on the water with a dock, two or three boats and Jet Skis. But that's provided us a great base for membership at the club."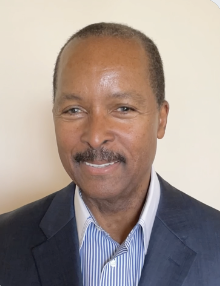 Vince Clark 
Creative Planning, Kansas City
Despite a lucrative career on Wall Street, it was that Kansas City "breath of fresh air" that made all the difference for Vince Clark. "I was and still am blown away by the friendliness of the people and their willingness to be kind and helpful. This helped me fall in love with Kansas City and make it my home." The Charleston, S.C., native began his career in New York with JP Morgan Chase—something he calls a "dream come true"—but then ended up at HSBC Securities, where he worked with H&R Block as one of his clients. That relationship brought him to Kansas City, serving as vice president and treasurer for the tax giant for nearly four years. Then, in early 2015, a good friend introduced him to Peter Mallouk, president and CEO of Creative Planning. "Peter and I met in his office, and the rest is history," he said. "I remain impressed by Peter's focus, intellect, and tireless energy." Today, Clark serves as vice president of business development for the wealth-management company, now the region's largest, with assets of more than $225 billion. He originates new business opportunities and oversees special projects that align with the firm's community service. One of those is Pathway Financial Education, a financial literacy academy that's grown from 35 attendees in 2021 to an expected 1,000 or more this year. "I enjoy giving to the community and helping in any way I can to make organizations better," he said.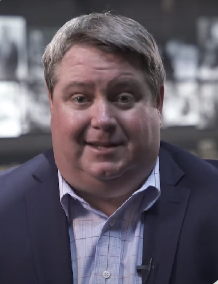 Derek Coats 
Kehoe for Governor, Jefferson City
A discovery in the backseat of his parents' Ford LTD sparked an unlikely interest for young Derek Coats, a passion that would develop into a successful career in politics. "I came across an old map of Missouri and saw a picture of Kit Bond," he said. "After my parents explained who Kit was and what he did for Missouri, I started following political news, as well as a 9-year-old could. As you can imagine, I had a lot of questions for my poor parents." After growing up in Monroe City, he ended up at Missouri Western State University and snagged an internship working for that same man from the map, who by that time was a U.S. senator. Coats worked in Bond's mid-Missouri office after graduating, and then worked for then-Rep. Roy Blunt, both on his Senate campaign and then as an official staffer. His latest endeavor is working as the campaign manager for Lt. Gov. Mike Kehoe as he seeks the governorship. "I have seen how hard Mike Kehoe has worked to achieve the American Dream and his willingness to give back through public service with that same work ethic. It was a no-brainer for me." And while politics can leave many residents feeling jaded, Coats sees the power of change that's possible. "That's the great thing about our system of government," he said. "Conversations and collaboration are necessary to achieve results."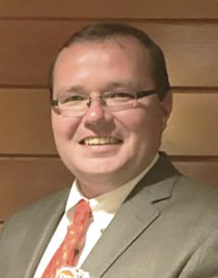 Mike Deering 
Missouri Cattlemen's Association, Columbia
"I have many goals, but they all stem from my true passions: Agriculture and the American farmer," Mike Deering declares. And there's little question he has lived out those passions as an advocate for farmers and ranchers. He's been executive vice president for the Missouri Cattlemen's Association since 2012, a year after the centennial of the state's first livestock commodity group. In that role, Deering advocates for agricultural interests, including efforts just last year to work with the General Assembly to protect farmers and ranchers whose land has been threatened by eminent domain in the buildout of wind farms and power transmission. That came after landowners rallied over their treatment in the creation of the Grain Belt Express, an 800-mile transmission line that cuts through four states. "These landowners are the reason farm and ranch families will have greater protections from this pervasive invasion of private property rights in the future," he wrote of the measure that went to Gov. Mike Parson. Deering earned his bachelor's degree in agricultural journalism from Mizzou, followed that with a master's from Oklahoma State, and did post-graduate studies at Chiang Mai University in Thailand. Other career stops included time in Washington, serving as director of communications for the National Cattlemen's Beef Association and leading communications efforts for the U.S. Grains Council.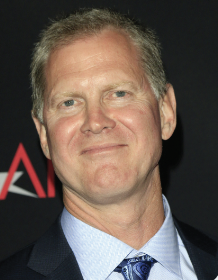 Bill Dubuque 
Screenwriter, St. Louis
For four memorable seasons starting in 2017, actors Jason Bateman, Laura Linney, and an impressive cast made the dark corners of Missouri lake life a national buzz with the Netflix series "Ozark." The creative genius for that tale of underworld finance and money laundering, and their unintended consequences, didn't have to do much research to help create the feel of life in that part of the Show-Me State—Bill Dubuque drew on his own background, growing up in St. Louis (where he was born and still lives) and spending time on the state's biggest aqua attraction (where he still vacations). The series went on to earn dozens of awards and Emmy, Writers Guild, and Producers Guild nominations, giving Dubuque additional feathers in a cap full of them. Among his previous works was authoring the screenplay for 2014's "The Judge," which starred Robert Downey Jr. and Robert Duvall, as well as "A Family Man" and "The Accountant." Dubuque's inspiration for the lake backdrop in the series came first-hand: As a youth, he worked at a lake-area resort during the summer months. "Ozark," in its own way, was both a tribute to those who have opted for a life away from the big city and a cautionary tale to the urban elites who too often look down on them. "You've got highly intelligent people everywhere in the country, and you've got remarkably stupid people everywhere in the country," Dubuque once told The New York Times. "It's not geographically specific."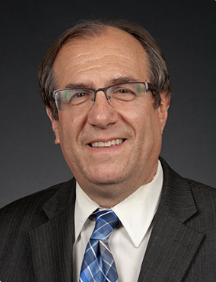 Dan Glazier 
Legal Services of Eastern Missouri
In Hebrew, tikkun olam is a cornerstone of the Jewish identity: It means striving to repair the world. "That ethos, the idea of using your skills to make  difference—that's it for me," says Dan Glazier, executive director of Legal Services of Eastern Missouri. "I love being a lawyer because I'm an advocate and can use those tools to help others." So this native of Bethlehem—Pennsylvania—has found his calling helping address homelessness, poverty and need with LSEM, where he's served as executive director for the past 18 years. Armed with a law degree from Washington Univ. in St. Louis, he could have punched his ticket to most any large law firm in the nation, and reaped the personal rewards. But "I really was never temped by the sort of shiny objects out there that I might have had opportunities for with these kinds of degrees. This is what I wanted to do. This has been my calling." That calling nourishes his spirit every day, knowing that he and his team are helping people in 21 counties stay in their homes, get access to food or escape the scourge of domestic violence. The need, even after four decades of his service, remains great, and the nature of it is constantly changing, Glazier says. "In the richest country in the world, the fact that we still have folks without homes has always been a problem, but in many ways, it has gotten worse," he says. "The fact that we don't have health care for all is a challenge. So many of the challenges get accelerated when you're not able to bring the resources to bear, and homelessness is a good example: What it was 40 years ago was not the same problem it is today."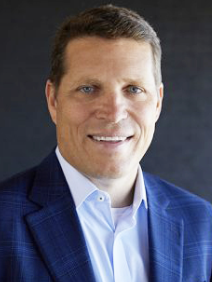 Todd Graves 
Graves Garrett, Kansas City
Like the six generations of Missouri farmers who came before him, Todd Graves has that same spirit of independence—and, he admits, plenty of anti-authority attitudes. "I've always wanted to chart my own path," he said. "We formed this law firm over 17 years ago, and it's among the best decisions I've ever made." Graves Garrett represents clients nationwide in white-collar criminal defense, political speech and election law, internal investigations, regulatory compliance, and complex commercial litigation. But that anti-authority thing makes his work so fun, he said. "We are at our best when we stand up to government authority or big business on behalf of a principled client. I want to be the attorney a client wants in their foxhole with them when things are bad." The firm draws much of its spirit from Graves' upbringing in Tarkio, a small farming community not far from the Iowa border. "You know everybody, and everybody knows you," he said. "Responsibility, self-reliance, and pitching in (community service) are a way of life." He serves as chairman of the Herzog Foundation and an active role in the Pony Express Council of Boy Scouts of America, he's also a member of the University of Missouri Board of Curators—an alma mater he shares with family going back to 1912, including his father, siblings, wife, and children. He's also the founding president of the Kansas City Police Foundation. "I get involved in organizations I believe in," he says.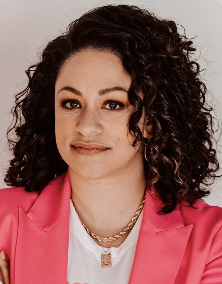 Heather Hardinger 
CoxHealth/Springfield City Council
Given the summer heat and humidity in Springfield, there's no questioning Heather Hardinger's commitment to her adopted hometown: Raised in Alaska, she arrived for college, and 18 years later, she continues to impact the community in multiple ways. Her day job is with CoxHealth as director of diversity equity and inclusion efforts; off the clock, she's a member of the City Council. "Working in the public and non-profit sectors throughout my career has helped connect me to my sense of purpose while allowing me to have a direct and tangible impact and help create positive change, contributing to the greater good," she says. That goes back to staff roles in the Alaska state and U.S. Senate offices even before she enrolled at Southwest Missouri State, then as an AmeriCorps volunteer with Missouri Job Centers, where she found her footing in work-force and economic development. On her role with CoxHealth, she says that "as our communities become more diverse, our patient population also has unique health-care needs and cultural preferences. It's all about building trust and strong relationships, ensuring all employees, community members, and patients feel valued and understood as they trust us to help improve their health and quality of life." She's also the first woman of color to sit on the City Council, where, she says, "I hope to inspire greater civic engagement in young folks, especially those who may not see themselves represented in these spaces."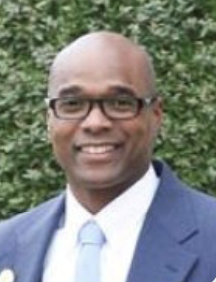 Kenneth Haskin  
City of Cape Girardeau
His family might have been pushing for the priesthood, but Dr. Kenneth Haskin found his calling to serve elsewhere—including the court system, the non-profit world and in public service. "Those diverse experiences across the public sector help me understand and tackle the complex challenges facing American cities today," he says. After graduating high school in Arkansas, he earned a bachelor's from Henderson State University and a master's in public administration from Webster University, and now has more than 25 years of experience in public management as a senior-level administrator. Today, he serves as city manager of Cape Girardeau, but he has also served as economic-development director and negotiated with many companies who either located or decided to remain within the city. In addition, he's focused on staying responsible with the public funds, and recently renegotiated the Public Safety Pension Plan, saving $10 million over the life of the plan. He also balanced the city budget and is implementing a strategic, conservative spending plan to  boost economic growth. He said he sees the city as the perfect setting for these kinds of efforts. "Cape is a city of opportunity for everyone, which results in better jobs, better health outcomes, and increased safety," he says. "Cities our size are for the people who want it all—big city amenities but with the small town feel and convenience. … If we keep focused on a strong economy where everyone has the opportunity to thrive, then life is good in Cape Girardeau."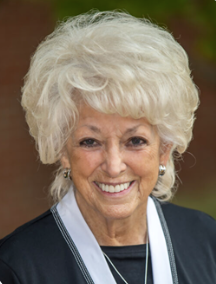 Sherry Herschend
Herschend Family Entertainment, Branson
When you think of the theme parks, the paddlewheel shows, water parks, aquariums, wildlife displays, shopping centers—even an open-air museum in Israel recreating Nazareth at the time of Christ's birth—it's hard to believe that the storied entrepreneurship and ensuing philanthropy all started with a hole in the ground. But Marvel Cave, back when it was a stand-alone attraction before the Herschend family surrounded it with Silver Dollar City, was indeed the humble start of a business and philanthropic empire that has changed the face of Branson and impacted causes around the world. A driving force behind that vision is Sherry Herschend, who teamed up with her husband Jack after their 1954 wedding in that same cave, and her in-laws, Peter and JoDee Herschend, to build an empire. A lifetime of giving back, inspired in large part by a youth spent on the precipice of poverty in the Ozarks, has generated a long and impressive list of donations. In 2021, this nurse by training was recognized by Skaggs Foundation for her work—including a $500,000 donation from her own charitable foundation—that allowed the medical center in Branson to build a cancer center with amenities that had been available no closer than Springfield, 40 miles to the north. Says Lois Brayfield of marketing firm J. Schmid: "Serving on a board with Sherry Herschend is an incredible and humbling experience. Her passion for people, community, and faith is unwavering, while her energy is endless. Simply put, she believes in giving back."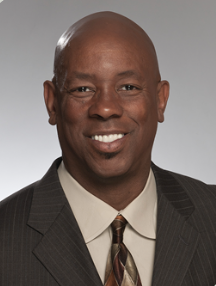 Art Holliday 
KSDK-5, St. Louis
When Art Holliday first arrived at KSDK (the NBC affiliate in St. Louis: "5 On Your Side") in 1979 after graduating with his journalism degree from the University of Missouri, the media landscape looked a little different than what he sees today nearly 45 years later. "We used to be a TV station that had a website. Now we break all our stories online and with phone alerts because that's the way news consumers get their news all day," he says. "The digital revolution is a story that's still being written." But that's fine with him. A "storyteller at heart," Holliday spent a decade as a sportscaster at the station before starting a 22-year co-anchoring role. And in 2021, he was named the news director of KSDK. Along the way, he's earned three sportscasting Emmys and was inducted into the Missouri Broadcasters Association Hall of Fame just last year. A native of St. Charles, Mo., Holliday said he came home so his parents could see his work and to cover the teams he grew up rooting for. Now, he's welcoming the challenge of his new role with open arms—and being "humble enough" to realize he's not done learning. "I'm still doing things for the first time, 2½ years into the job," he says. "In the end, it's about hiring, problem-solving, serving our newsroom, and serving the St. Louis community. I don't spend much time worrying about downsides. It's not a productive use of my time."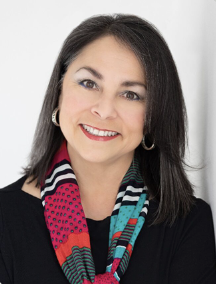 Martha Garcia Kampen 
Hispanic Chamber, St. Louis
Kansas City native Martha Garcia Kampen might have ended up in St. Louis in any case, but it all started by placing a winning bet with the life partner she met at Southeast Missouri State, where she earned her degree in Latin American studies and marketing management. "He lived in St. Louis; we competed for who could secure the best job first." She "won," she says, when by securing a product-manager position for a healthcare manufacturer of surgical instruments—"at a much higher salary." She would go on to form her on business consultancy, helping others overcome some of the same barriers she had encountered as a start-up before taking the reins as chief executive with Hispanic chamber there. "Starting a business is always difficult, challenging and requiring of perseverance," she says. "I was a new mother, which was my incentive for more flexibility and control over my schedule and projects. It was during a time that it was not yet acceptable to be working out of your home, so I had to keep my dual-vocation—mother and entrepreneur—under wraps." A more difficult barrier derived from her Anglo/European surname: "Many clients expected me to 'look' different than I do. I also had to keep many of my cultural behaviors subverted to better assimilate into the Anglo culture I was consulting." At the chamber, she has found her career sweet spot. "I finally get to stand squarely in the center of my cultural heritage, business training, and desire to help lift and empower our Hispanic/Latino community," she says.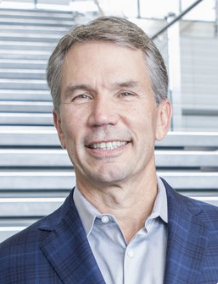 Jim Kavanaugh 
World Wide Technology, St. Louis
When Jim Kavanaugh teamed up with David Steward in 1990 to launch a company reselling tech equipment, the vision was right there in the name: World Wide Technology. On his watch as CEO today, it is precisely that—a global enterprise with a broad mastery of all things tech, from cloud computing and security to data centers and analytics to AI, app development and much more. Last year, it had revenues of $14.5 billion, and Kavanaugh recently updated employees with the news that it was on track for 50 percent growth this year. He leads an executive team of 18 and a global work force of nearly 9,000 who count as clients 80 companies among the Fortune 100, and he's been recognized by Glassdoor as one of the nation's 25 best chief executives. "I have always believed high-performing organizations excel at both developing their business and people/culture," he says. "I'm excited to say our business is thriving and we are well-positioned to help lead our customers through this digital transformation that has recently been accelerated with the game-changing impact of AI." His understanding of the role that team play serves in organizational success runs back to his early years on the soccer field. Kavanaugh formerly played professional soccer and was a member of the U.S. men's national team in the 1984 Summer Olympics. That soccer passion carries over today, as he's among the local investor group that brought the St. Louis CITY SC franchise to STL He's also part of the ownership of the NHL's St. Louis Blues.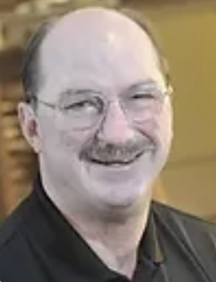 Jerry Kerr 
Segs4Vets, St. Louis
The fork in Jerry Kerr's career path—in his life, really—is forever fixed in his mind: He reached it on July 25, 1988. "I do remember hitting the water, and a sound like breaking glass," he recalls of that final dive during a fateful lakeside outing with his family. "I knew something was seriously wrong." That something was his fourth cervical vertebra, shattering into 21 pieces. At 44, he was about to transition from construction-company ownership to a new purpose in life. And the lessons he had gleaned from his upbringing in Macon—grit, determination, overcoming adversity—all would play a part in steering him toward that purpose: Segs4Vets, a nonprofit he launched nearly 20 years ago to assist wounded soldiers who had lost their own mobility with their combat injuries. It provides Segway mobile transporters and other tech, plus the instruction in their use. "I focused my life on charity, on the technology that would benefit people who had difficulty walking," Kerr says. That journey has entailed so much more than providing hardware for the injured, such as building and managing a base of volunteers to train recipients, or staying up on innovation that can bring the benefits to those with more severe injuries. Kerr could lament his lot in life, but he's having none of it. "I say I'm blessed. Look at the alternative." Even after losing his wife at the end of her five-year battle with breast cancer, he searches for the positive. "From my perspective, I'm lucky," Kerr says. "If I'd not had my accident, I would not have had that time to spend with her that way."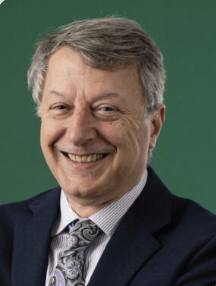 Kamal Khayat 
Missouri S&T, Rolla
Before his death in 2021, Missouri business icon Fred Kummer and his wife, June, donated $300 million to Missouri University of Science and Technology. It was hailed at that time as transformative for the university and the state. And for Kamal Khayat, a civil engineering professor who this year became vice chancellor for research and innovation, a mission that will rely heavily on the Kummers' philanthropy. "Missouri S&T is at an inflection point of growth, and with the transformational gift from June and Fred Kummer, we are well positioned to become a global leader in research, innovation and entrepreneurship for years to come," Khayat says. He came on board in Rolla in 2011, and took on duties of interim vice chancellor for innovation in 2021, and has been praised for his ability to bring researchers from multiple disciplines together to address critical research issues. The university's research division works with research centers, academic departments, laboratories, and individual faculty and students, helping all secure vital research grants and reach their research goals. As important to the broader state economy, that division leads commercialization efforts that move research discoveries into marketable products, services, intellectual property and spin-off companies. He holds a Ph.D. in civil engineering from California-Berkeley, where he also earned his bachelor's degree in civil engineering and a pair of master's degrees.
Tracy Kimberlin 
Springfield Convention & Visitors Bureau
Tracy Kimberlin thought he had a plan: He enrolled at Rolla to study engineering, but tragedy struck when his mother and brother were murdered. So, he transferred to Missouri State and switched his major to psychology to help him process their deaths. After graduation, he worked at a hotel with plans to pursue a master's in counseling. Yet, within two years, he was managing that hotel and then became vice president for Frank Farmer Enterprises, overseeing nine hotels and restaurants across four states. The experience nurtured a passion that led him to a 35-year career as president of the Springfield Convention & Visitors Bureau. "I fell in love with the travel industry while working in hotels and restaurants," he says. The Bourbon, Mo., native started on the board of the CVB but was encouraged to apply for the executive director position when it became available. "Being rather tired of the very long hours in the hotel and restaurant industry, I decided to apply. And the rest is history," he says. Since retiring in December, Kimberlin is still a fierce advocate of the region and remains proud of Springfield's offerings—from the surrounding lakes and rivers, historic sites (like Fantastic Caverns and Wilson's Creek National Battlefield), the growing airport, and more. "Springfield is very diversified when it comes to industry and business. … [It's] a growing city that has about anything you could want, but with far fewer hassles than you would find in St. Louis or Kansas City."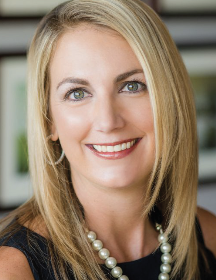 Caroline Kindle 
St. Louis City SC
Consider Carolyn Kindle the exception that proves the rule with members of third-generation family businesses: she's leaving nothing in her wake but a record of achievement. It started with her work in the trenches for Enterprise Holdings' car-rental operations not long after she earned her business degree from the University of Tulsa. It continued when she shifted gears to philanthropic efforts, signing on with the Enterprise Holdings Foundation in 2013, and serving as its president since 2019. The next item on her dance card? Why not a Major League Soccer championship? Kindle is also the president and CEO of St. Louis CITY SC, the first woman to lead a team in the league's history. She's part of a local group that raised an estimated $200 million to bring pro soccer to St. Louis. Back at the foundation, she oversees a philanthropic powerhouse with more than $462 million in assets. As impressive as that number is, the foundation's overall impact has been even greater—since it's inception in 1982, it has issued more than $592 million in grants and donations to non-profit organizations and initiatives, with $74 million of that coming just last year for social welfare efforts, environmental programs, education, the arts and more. She cites two keys to her own success: The ability to listen, and to be a team player. "When you listen, there is always something you will learn that can help your employees, the customers, the business or even yourself." As for team play, she says, "I believe that if you are going to ask someone to do something, you have to be open and prepared to do it yourself."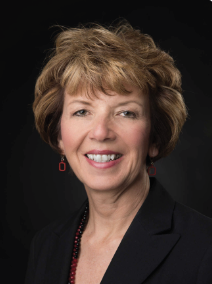 Tina Klocke 
Various Boards, St. Louis
It started with a chance networking opportunity back in the pre-Internet days, where one had to go to the library to find information on notable figures. Tina Klocke looked up everything she could find on Maxine Clark, who had recently started a new venture. Klocke was … impressed. "In my mind, I conjured up somebody who was 6-foot-5; she had such a great resume," Klocke says. They arranged to meet at the St. Louis Galleria, where the 5'7" Klocke was somewhat taken aback by the diminutive Clark. "But we sat down on the floor, went through her vision, and I fell in love with it and with her. I was the second person she ever hired." And that's how the leadership of Build-a-Bear Workshops began to coalesce. Seven years after its founding, it went public, raising nearly $150 million. Klocke, a St. Louis native and Catholic school product, brought financial acumen and personal drive to the table, eventually overseeing operations, financial reporting, IT—everything but marketing, and product development. "I was," Klocke says, "a very driven person." Even after retiring in 2015, she's applied that drive to non-profit causes, organizations that played influential roles in her own life. Among them: Southeast Missouri State, where she sits on the board, her old boss's Clark-Fox Foundation, and Cor Jesu, her high school alma mater. "I'm probably working as hard in retirement, but that's who I am: I give it my all," Klocke says. "I try to give back to places that shaped who I am today; I don't think I'll ever really retire."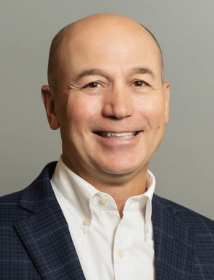 Steve Knorr 
Endovac Animal Health, Columbia
Growing up on a northwest Missouri dairy farm, Steve Knorr learned quickly what it meant to work every day—and deep into the night. "You learn the value of hard work, family, willingness to do whatever needs to be done," he says. "And I loved it. I wouldn't trade that for anything in the world." You can take the boy off the farm, but not the farm out of the boy: when he headed to Mizzou with an FFA scholarship in hand, he chose ag economics as a major, and "I also learned that weekends off was a good thing when I went to college," he says. He graduated during a period of tough sledding for agriculture, worked on ag policy for Sens. Kit Bond and Jack Danforth, then worked for nearly 20 years in various government and university relations roles for his alma mater. Endovac came calling in 2017, and he became the first person outside the ownership family to take the lead. There, he has an insider's view of the nexus between university research, commercialization, and the animal-health industry. "Being in the Animal Health Corridor," which runs from Columbia to Manhattan, Kan., he says, "we are positioned well, from a state standpoint, even a Mid-Missouri standpoint. We have the right economic makeup, the right genes, if you will, for this industry to thrive and really to attract other companies to the Midwest and join us in the corridor. We're very fortunate as a state."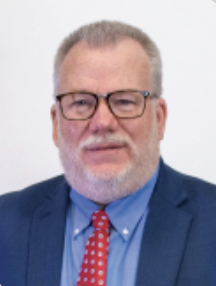 Jeff Lashley 
Moberly Area Community College, Moberly
In a field where institutional leadership can take on aspects of a revolving door, Jeff Lashley personifies "anchored." His family moved to Moberly when he was in the sixth grade; he finished high school there, earned his associate's degree there, and then came back to Moberly Area Community College, where he's been president of his alma mater for the past 10 years. His career path did take up an hour up U.S. 63 to Kirksville, where he finished his degree in psychology and master's in counseling (followed by his doctorate from Iowa State). After a 10-year run in mental-health private practice, he rejoined MACC as a faculty member. Six years later, he was named dean of academic affairs, then vice president of instruction, a course, he confesses, that "was no grand design by me." He could have continued his counseling work, but the faculty position that opened at MACC was being vacated by an instructor who had made a strong impression on Lashley as a student. As for leading the college, his background in psychology "sure doesn't hurt," he says, "but I have a theory that many successful people are successful armchair psychologists. You don't need to have training to be good with people and work with them to help improve whatever they're doing, to create a healthy environment." He feels blessed that he can do so at a place that was formative. "It means a great deal to me," he says, "For me, MACC was providing opportunities from the time I was young through the most important and longest period of my professional life."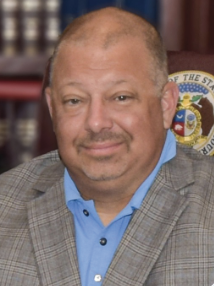 Curt Livengood 
Roger Livengood & Assoc., Rock Port/Tarkio
Curt Livengood has been a business owner, selling fireworks in multiple states. He's done a turn at farming. He's worked for a management company, where he learned the ins and outs of operations for truck stops, restaurants and retail stores. He has a real-estate license, as well, and has even carved out time for public service as a member of the Andrew County Commission, where he's presiding commissioner. But no matter where he's been, he's never lost sight of what's most important as a father of three: "Trying to figure out what sets us up as a community to be successful 20 or 25 years from now," he says. "Sure, we want to be successful tomorrow, but are we setting our kids up for success with their future? We're trying to make good decisions for 25 years down road." That's a tall order for a region that, like so many rural areas in America, has struggled to retain population. A native of neighboring Nodaway County, he earned a degree in agribusiness from Northwest Missouri State, worked for a few years in Parkville, then came back to his old stomping grounds, working with his father's accounting firm in Rock Port, and makes his home in Tarkio. A road warrior for his children's athletic interests, he leads frequent trips to places like Kansas City and Wichita for their baseball and basketball games. "I don't feel like I'm the only one thinking about trying to set this area up for success," he says. "People in general here are always looking to the future."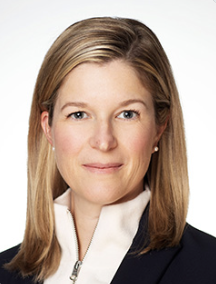 Sarah London 
Centene, St. Louis
Sarah London demonstrated a zeal for competition playing Division I tennis back at Harvard; today, she's holding serve as CEO of Centene Corp., the state's biggest company if you measure by revenues—$144.5 billion last year. She took the reins of the St. Louis health-insurance provider last year, leveraging a career spent in health data and delivery, and oversees a nationwide enterprise serving government-sponsored health-care programs for under-insured and uninsured individuals. Before that, she served as vice chairman on the company's board, with oversight of strategy, technology, compliance and quality, along with a portfolio of independent companies outside the health arena. As good as she was on the collegiate tennis courts for the Crimson, she was just as competitive in the classroom, graduating magna cum laude from Harvard, then earning an MBA with high honors from the University of Chicago's Booth School of Business. "The health-care landscape is rapidly changing, and Centene's mission—to transform the health of our communities one member at a time—has never been more relevant," she said upon her appointment as chief executive. "I'm excited by the tremendous opportunity to leverage the size and scale of this Company to create true, sustaining value for our members, state partners, employees and shareholders."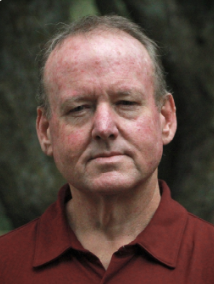 Bruce Lundy 
City of Savannah
In the bedroom community of Savannah—about 10 minutes north of St. Joseph—Bruce Lundy has grown to love his dual roles that connect him to more than 5,000 residents. "I genuinely care about Savannah and its residents, as they are my friends and neighbors," he said. "I work daily to do what's best for the city." Now serving as both city administrator and captain of the police department, Lundy has lived in the community since 1972, graduated from Missouri Western State College, and has been involved in law enforcement for the past 30 years. In 2013, he was serving as lieutenant of the police department when the mayor asked him to step into the city administrator role—a move that was easy to accept, he said. "I believe I had earned the reputation of being fair, able to make good decisions, and how to treat the public," he says. Even as he confronts the typical challenges of limited staff and small budgets, he still finds a way to balance both roles—along with also performing community outreach such as teaching the DARE program to local fifth-graders for the past 14 years and continuing his own education through leadership courses. And while he recognizes Savannah doesn't have the full range of amenities you find in larger cities, there's still much to recognize. "Savannah is a proud community that will rally around those that are in need and will support one another in all aspects," he says. "I'm proud to be the city administrator of this fantastic community."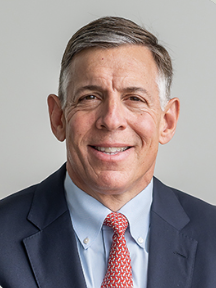 Chuck Maggiorotto 
Country Club Trust Co., Kansas City
He picked up a business management degree from Fairfield University in Connecticut, then an MBA from KU, but something else drew Chuck Maggiorotto down the career path that would lead to his current success. "Serendipity, actually," he said. "1983 was a difficult economic time, and I needed a paycheck. A received a job offer and took it." He spent the early years of his career with stock brokerage firm EF Hutton (and its successor Shearson), eventually transferring to Kansas City before moving again to Commerce Trust Co. in 1991. Now a CFA charter holder and the chief wealth officer for Country Club Trust, he's responsible for everything related to asset management and leads the wealth-solutions team. That original transfer from the East Coast was supposed to be just a three-year, career-building move, he said, but he and his wife found their new home. "Wendy and I loved KC from our first visit," he said. "New Yorkers thought we were either nuts or being punished, but here we are 38 years later." After a 15-year relocation to St. Louis, he's been back in Kansas City since 2015, primarily to be closer to family but also because of the opportunity he saw with Country Club Bank, an organization he praises for its "culture and reputation of strong client relationships" and "very high ethical standards." "The people and quality of life are great," he said. "I miss the ocean and family members, but everything else is great."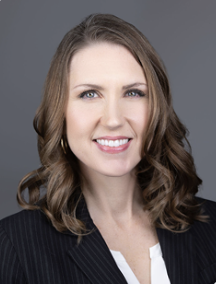 Mindy Mazur 
Lents Mazur & Associates, St. Louis
While her communications degree from Mizzou was broad and allowed her to explore a variety of interests, her first foray into politics is what gave Mindy Mazur a push toward self-discovery. While working for Congressman Ike Skelton, she became interested in how she could make a difference through public policy and government. That led to a master's in political management and a variety of roles in non-profits, political campaigns and eventually owning her own public affairs agency. "The common thread in my career journey is purpose and people," she says. "There are a lot of different ways to make a positive impact, and I've been open to opportunities as they've unfolded." From St. Charles to Columbia, then to Washington, D.C., and then back to Missouri (first Ashland, now St. Louis), she's chosen roles that have allowed her to "learn, grow and work with amazing people along the way," she said. Today, she's the managing partner at Lents Mazur & Associates, a woman-owned and led full-service strategic consulting firm. And whether she's busy promoting entrepreneurship by supporting other women owners or serving as president of the Mizzou Alumni Association's Board of Directors, she's always looking to improve the future of her home state. "Missouri has so much to offer and still many ways it can be better," she said. "We need talented people to be here to make a difference. Whatever you want to do in your career, you can do it here in Missouri and enjoy a healthy return on your investment."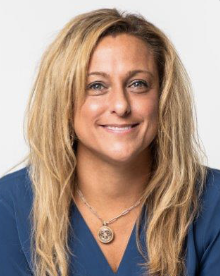 Brandy McCombs 
IBC, Inc., Kansas City
Women have been asserting their place in construction for years. Brandy McCombs recently took that assertion to a new level when she became the first woman to hold the chair position and the first person to chair the board of the construction-advocacy group The Builders in Kansas City. It's a chapter of the National Association of General Contractors and The Builders' Association here. "I am so honored because I've been an advocate of that organization for years," says the founder of IBC, a construction services and traffic-management enterprise. "It shows that we have evolved, being OK to have a woman in a higher position." Construction, she says, still bears some elements of the good-old-boys network, "and still to this day, there's a lot of shaking of hands, and the contract comes later," she says. An Ohio native, she started working for construction firms in Florida after college, and when the economy went south in the Great Recession, she circled Kansas City on her map as she laid the ground-work for her company. "Kansas City, I don't think it ever missed a beat quite like everywhere else back then," she recalls. "It's similar to Ohio, where you have all these friendly faces, and everybody knows everybody." More than just a network, it's a model of collaboration. KC has such an entrepreneurial spirit. When people come here, I can point to Russell Stover, Helzberg Diamonds, Hallmark—there are a lot of entrepreneurs here, and I've always had a great support system from entrepreneurial programs. Those little things make it a great place to be."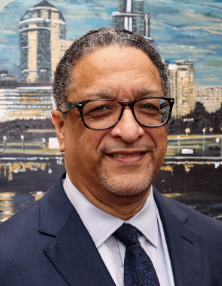 Clyde McQueen 
Full Employment Council, Kansas City
Clyde McQueen didn't have to look far to see what learning could do for someone. His father joined the Navy to see the world, but without a high school diploma, he had no shot at becoming an officer. "He went back to high school at 27 to get his diploma through the GI bill, then back to school, then to college, back to military and Korean war," McQueen says. And he didn't stop there—he finished college and earned two master's degrees. Fairly easy, then, to see why McQueen has become one of the region's leading proponents of workforce training programs as CEO of the Full Employment Council, where he's worked for 36 years. After earning his degree in communications and starting his career in his native Texas, he came to Kansas City and has been a powerful advocate for implementing processes that create careers—not merely job listings. "There has to be a workforce ecosystem," he insists. "When I came here, everybody knew training was important. Increasingly, the one thing we've found is that the jobs we have now, whether in IT or the health care field—after retail, those have the highest number of jobs in the region—people have to be trained for those occupations." And not just training, McQueen says, but access to it, making it affordable, supporting workers with child-care services and transportation to and from jobs—there's much more to a successful career than just filling out an employer's application. "You can't drive a truck without that specialized training," he says, "and you certainly can't be a nurse."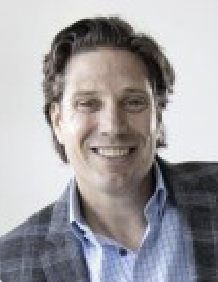 Mark Menghini 
University of Missouri System, Columbia
With 25 years in private practice and corporate law, Mark Menghini's days at Northwestern University and Washington University's law school were well into his rear-view mirror. But look at who's back on campus today: Menghini last year became general counsel for the University of Missouri system, where he's responsible for all legal representation for all four campuses and the health-care system. He leads a team of in-house attorneys and legal assistants and when necessary engages outside law firms for their unique and specialized legal expertise. Robin Wenneker, a member of the system's board of curators, chaired the search committee that settled on Menghini. "He understands large organizations and has worked with leaders to drive change and achieve efficiencies," she said as the appointment was announced. "As a complex organization ourselves, we know the viewpoint and skills he brings will help us grow and evolve the UM System, one of the state's best resources." Menghini came to Columbia from Aegion Corp., a billion-dollar pipeline-services design company, working there for nearly eight years. Before that, he was an officer at the St. Louis law firm Greensfelder, Hemker & Gale's construction law practice group. Off the clock, he's vice president of the board for Hope Happens, a St. Louis non-profit that helps raise funds for the Hope Center for Neurological Disorders at his alma mater, WashU. That research center helps turn scientific discoveries into therapies and cures.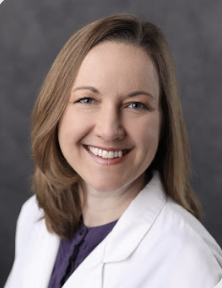 Maya Moody 
Mercy Health JFK Clinic, St. Louis
 Like many physicians, Maya Moody was drawn to helping others at an early age. "I have always wanted to be involved in the sciences," she said. "Both health care and ecology were my main interests, but pediatrics was always my first choice. I love preventive medicine and promotion of health from a very early age." That passion led the Foristell native to a "tour of Missouri" for her clinical education—including Truman State University and A.T. Still University in Kirksville, and the University of Missouri in Columbia. She now serves as a community pediatrician at Mercy JFK Clinic in St. Louis.  "The Mercy Hospital JFK Clinic is my perfect clinical setting," she said. "I love caring for vulnerable and resilient populations, and the JFK Clinic is a wonderful place to serve." Part of her service also comes from her role as the new president of the Missouri Chapter of the American Academy of Pediatrics, which promotes the health of children across the state through advocacy and education. She's actually been involved with the organization since her pediatric training. "Advocating for children-friendly policies is just as important as the clinical care we deliver in the office," she said. "It takes a village to care for children, and supporting families in and out of the clinic is very important to overall child health and wellness."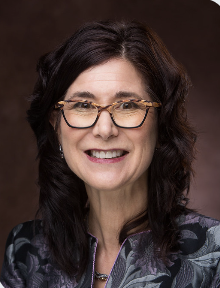 Mariann Morgan 
Checkett, Pauly, Bay & Morgan Carthage
Yep, that's the smiling face of radio financial-advice guru Dave Ramsey standing next to Mariann Morgan in a photo on her law-firm profile page, which if you think about it, seems counter-intuitive: He preaches the gospel of responsible personal financial management; she's a lawyer specializing in bankruptcy cases, among other matters. In the natural order of things, more people might be in need of her services if they didn't follow his guidance. A Creighton University graduate with a degree in organizational communications, she went on to the University of Georgia School of Law, where she graduated cum laude. After clerking for a federal bankruptcy judge, she honed her skills in bankruptcy and business law with firms in Atlanta and Winston-Salem, N.C., before pulling up stakes and heading for her present firm in 1999. Outside the office, she's served the regional community by supporting non-profits and educational organizations. She became a member of the Board of Governors for Missouri Southern State University in nearby Joplin in 2018 and also supports the Bright Futures program in the Carthage school district. Her philanthropic support includes service on the boards of the McCune Brooks Healthcare Foundation in Carthage and the Carthage Community Foundation, which leveraged $64 million in assets to issue an impressive $20.63 million in grants and scholarships last year.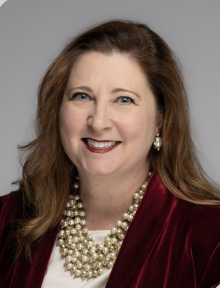 Zora Mulligan 
Missouri State University, Springfield
Zora Mulligan's personal mantra of "education changes lives" has not only guided her own learning journey—a bachelor's from Drury University and a master's and a law degree from KU—but continues to shape her career today. "Through a combination of good luck and good preparation, I've spent most of my career shaping and implementing our state's higher education laws," she says. "I have been fortunate in the way different interests came together to create a really rewarding career." Now serving as executive vice president at Missouri State University, the Ozarks-area native has also previously served as Missouri's commissioner of higher education, as well as chief of staff for the four-campus University of Missouri system. It's allowed her a new perspective on the power of education. "Working in administration has given me a chance to change lives at scale," she says. "It's been incredibly humbling to see programs I've helped get off the ground make a big difference." Now more than a year into her new role, Mulligan said she's excited to make a real difference for not only the state but also the region she calls home. "I've appreciated the way this university impacts Southwest Missouri and the entire state, so it's exciting to be part of an institution that does so much good for so many people. … I loved my time growing up in West Plains. It's a close-knit community, and I learned a lot about the importance of hospitality and long-term connections there. … I'm proud to be part of that today."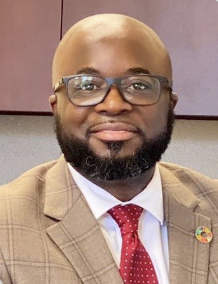 Arrey Obenson 
International Institute of St. Louis
Nobody has to tell Arrey Obenson about the challenges of starting a new life in a foreign land. He did it more than 20 years ago, coming to the U.S. from his native Cameroon. And nobody can convince him that the American Dream has lost its luster. "The American Dream lives on," says the president and CEO of the IISL. "Think about the people who come to this country who have lost everything and have to start all over again. I guarantee that the people I've worked with, most within three years, have reconstituted their lives by embracing that dream." Case in point: a man who, within 18 months of arriving nearly empty-handed secured financing, started a business and now has six people on his payroll. "So the dream lives on in St. Louis," Obenson says, and it's but one example of more than 25,000 the institute has touched since 1979. By turning newcomers into taxpayers, he says, the state improves its own fiscal position for the long term. "Once we are able to stabilize a family and give them opportunities, that is for generations," he says. "This has been the American story and continues to live on as a result of the work we do. The St. Louis operation is part of an international organization operating in four countries, and it led Obenson to the U.S., first to Miami, then to suburban St. Louis. "I think what I appreciate the most about living in Missouri is the quiet nature of life here as opposed to what I experienced on the coasts. This place family-oriented," he says. "I've had two children born here, and every time we think about moving to some other place, we always come to the conclusion that it's better to bring them here."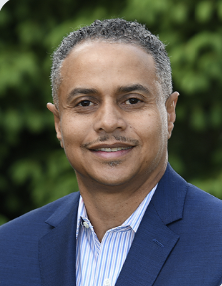 Emmet Pierson Jr. 
Community Builders of Kansas City
New luxury high-rises across Kansas City get most of the media attention, but it's often the nonprofits in the housing space that generate bigger impacts on residents. Emmet Pierson Jr. has witnessed that effect first-hand. "I was born and raised in the Blue Hills neighborhood, where I learned about community development from my mother, who served as the neighborhood president and advocate," he says. "I can relate to the needs of the residents we serve." As president and CEO of Community Builders of Kansas City, he works with local neighborhoods, "strengthening families and transforming communities" as the city's largest urban-core developer. Since 1991, CBKC has invested $225 million in urban renewal, despite some challenges not every developer must endure. "We have a much harder time securing financing from banks due to costs/appraisal concerns, perception of the surrounding community— and the cost of money is higher," he said. "Investing in our community may not yield enough return for some investors, so we have to find other like-minded organizations that see the bigger picture." Yet, he's seen some big successes recently, including the attraction of more private investment to KC's underserved communities and the development of the first market-rate apartment in one of the city's poorest neighborhoods. More than anything, he says, he loves the opportunity to improve an area he cares deeply about.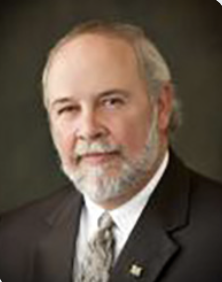 Stephen Plaster 
Evergreen Historic Automobiles, Lebanon
The late Robert Plaster, the Empire Gas founder whose name adorns business schools on at least five Missouri college campuses, had a love for rare automobiles. And it was catching: his son Stephen caught the bug as a teenager, helping restore some of those acquisitions. After a few years of doing it the hard way, father and son realized it would be far more efficient—and a terrific investment—to acquire hard-to-find vintage vehicles already restored. Thus was laid the groundwork for one of the most unusual attractions you can find in Missouri, Evergreen Historic Automobiles in the Laclede County seat of Lebanon. There, Stephen Plaster maintains a sprawling car hangar of 150,000 square feet, packed with hundreds of rare vehicles from more than 200 manufacturers around the world—even a full-size replica Batmobile. The Plasters' varied interests gave this collection its breadth: Robert was attracted to models made in the 1930s and '40s; Stephen favored the muscle cars from the following two decades. You can find vehicles, the vast majority of them convertibles, from brands you've probably never heard of: Auburn, Cord, Checker, and Kelsey, along with the Fords, Chevys, Mercedes, and better-known names, as well as some vintage motorcycles. In addition to being a unique draw with vehicles, the property is a one-of-a-kind venue for charitable events and other gatherings with its Dogwood Room, a 5,000-square-foot banquet facility adjacent to the car barn.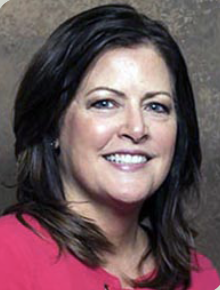 Jacqueline Drury Pollvogt 
Drury Development, Des Peres
Drury Development Corp., the development arm of the St. Louis-based hospitality-industry powerhouse, boasts a team of architects, engineers, interior designers and construction managers who drive expansion of the parent company's hotel kingdom across the nation. But there's one more arrow in the quiver, and she has a big role to play: It's Jacqueline Drury Pollvogt, who serves as vice president and general counsel for that enterprise, handling matters of real-estate, construction and corporate law, finance and other legal disciplines for an enterprise with total revenues that have been estimated as high as $777 million. To those roles, she brings the tenacity and entrepreneurship that have been trademarks of the family since her grandfather started a plastering business to help save the family farm. That eventually morphed into hotel construction with the company founded more than 60 years ago. Pollvogt grew up in Cape Girardeau area, where her father, the late Charles Drury Sr., instilled a sense of business acumen—she's a co-owner of the firm—as well as a commitment to philanthropy. She earned her bachelor's in arts and sciences, then her law degree, from Saint Louis Univ., and has followed in her father's footsteps by serving as a member of the university's board of trustees. In 2020, Missouri Lawyers Media recognized her achievements in business by presenting her with one of its In-House Counsel awards, and she has supported, either financially or with board service, various organizations such as Catholic Charities, Notre Dame Regional High School and Marian Middle School.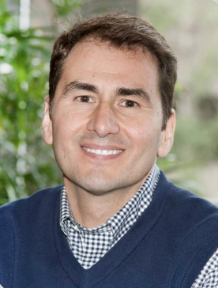 Tony Sardella 
evolve24, St. Louis
In business leadership, risks come in threes: From things you know, from things unknown but discoverable, and —riskiest of all—from things you don't know you don't know. To push that last group into the second, then the first, one must understand data, what it can tell you, and what it can't. That's where Tony Sardella comes in. He's the founder of evolve24, surfing a monster wave of Big Data, machine learning, and artificial intelligence. "I spent decades studying how decisions and behaviors are influenced by our perceptions of risk and developed quantitative methods to measure risk perception and perception gaps that drive action," says this native of Toronto, Canada. "It has proven highly accurate in anticipating externalities that create business issues and predicting business outcomes for new product adoption so that businesses can shape outcomes." Trained in pharmacology and toxicology at the University of Toronto, he earned his MBA at Northwestern's Kellogg School of Business before founding evolve24, and is now its vice chairman. "What I see in Missouri," he says, "are companies willing to contract with young entrepreneurs to test, validate and shape their products and services during the commercialization process." He also sees a startup ecosystem open to partnering with entrepreneurs: "You have a highly supportive state government that invests in innovation and training to ensure companies have the available resources to scale and compete at a national and global level," he says.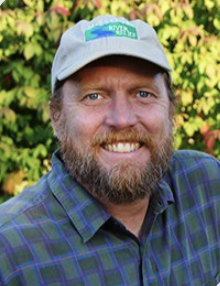 Steve Schnarr 
Missouri River Relief, Columbia
Even though he grew up just a few miles from the banks of the Missouri River in Chesterfield, Missouri, Steve Schnarr wasn't paying attention to it … yet. "It barely registered in my awareness," he says. But after leaving Missouri and then resettling in Boone County, he saw the state's incredible natural resource with new eyes. "A friend took me on a canoe float on the river, and I was blown away. This massive waterway travels through a beautiful valley lined with impressive bluffs and sandbars." From there, he was hooked. He joined a river-cleanup crew and volunteered for several years before organizing the efforts himself. Now, the Mizzou alum and Columbia resident serves as director of Missouri River Relief, a non-profit dedicated to the "exploration, enjoyment, restoration and care of the river" by using educational programs, recreation, and events. Founded in 2001, the organization has now organized 211 cleanups, collected more than 1,000 tons of trash, and engaged more than 30,000 volunteers. The group is also now one of the organizers (along with RiverMiles) of the MR340 race from Kansas City to St. Charles, the world's longest non-stop river paddling race. The excitement he's seen makes perfect sense, he said. "People like the idea of being able to physically help clean up the river or to engage in existing well-developed education programs they can tap into." I think what keeps them coming back is the very positive, can-do community we've fostered around our work. It's very rewarding work."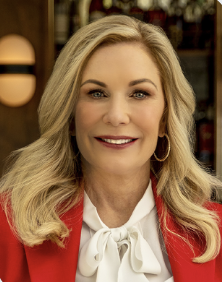 Mary Schrag 
Physical Therapy Specialists Clinic, West Plains
Even though she knew she wanted to enter health care since about age eight, it took an accidental encounter after high school while working at a Springfield hospital to really solidify Mary Schrag's plans. "When I entered the physical therapy department, I could see a ball flying through the air and I could hear weights clanking," she said. "This was very appealing to me. … I feel like it was God leading me into this particular profession." After leaving Mizzou, she started the PT department at Ozarks Medical Center and served as the only licensed physical therapist in a 10-county area at the time. Long hours and a new daughter prompted her to launch her own practice in West Plains. "In a very short time, it grew organically … and, as they say, the rest is history," she says. That 32-year history has seen a lot of changes in her profession, especially with geriatric care, as well as a greater focus on workplace injuries. She's also passionate about improving the PT field and the level of care for all Missourians, and is involved with many professional organizations, including the physical therapy commission to the Board of Healing Arts, the Missouri State University Board of Governors, the Workforce Investment Board, even the Missouri Board of Education. "You cannot improve the system if you are not part of the system," she says. "I believe education is foundational for the future of Missouri—both through economic development but also for quality of life."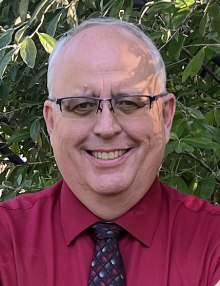 Mike Scott 
NEMOnews Media Group, Kahoka
Mike Scott can tell you a lot of stories about his path to newspaper publishing—everything from hard-boiling 300,000 eggs a day at a processing facility to working for a dishonest copier salesman, in a path that veered from Iowa to Nebraska to Missouri. For all the obstacles, though, his experience gave him the tools to eventually own a variety of publications of his own. In March 2003, he purchased the Kahoka Media, Edina Sentinel, and LaBelle Star, and today NEMOnews Media Group owns seven papers located in Kahoka, Memphis, Edina, Lancaster, Shelbyville, Palmyra, and Milan with a combined circulation of around 10,000—all in small communities in northeast Missouri that rely heavily on local coverage. It's that relationship with residents that's allowed for their survival, Scott said. "People have so many news choices, and most big-city papers have lost the battle to TV because it's perceived as free." Originally from Fort Dodge, Iowa, Scott graduated from Iowa State University, where he got his first "writing job" as a staff writer for the "Greek Line" newspaper covering the university's 32 fraternities and sororities. Now, nearly 40 years after graduating college, much of his role comes down to adapting to a very different media environment. "There's no doubt that print ads have dropped in recent years. We're having a lot of success in selling multi-paper packages, and we're just getting started with a company to help with programmatic and social media digital ad sales. We want to become the go-to in northeast Missouri."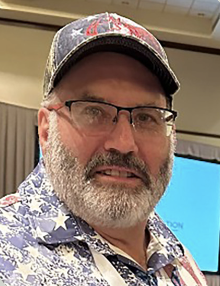 Mike Sloan 
Hermann Wurst Haus, Hermann
It has a regional reputation as a center for wine-making excellence, but that doesn't define residents of Hermann, or its tourists, as a wine-and-cheese crowd. Smoked sausage and bratwursts, often paired more with beer than wine in this part of the world, are holding their own here, thanks to Mike Sloan. He grew up in a family of meat processors in Swiss, Mo., honed his craft and recipes, and with his bride, Lynette, opened the Hermann Wurst Haus in 2011, and later the Fulton Wurst Haus. To that task, they bring a formidable level of experience: More than 70 combined years of experience, turning out more than 60 varieties of fresh, hand-crafted and smoked sausages and bratwursts. And these aren't your garden-variety eats. As wurstmeister, Mike Sloan has a jam-packed trophy case, with more than 500 international, national, state and regional awards. Among them: 14 best of show honors and 29 International awards from the German Butcher's Association in Frankfurt. Just last month, he picked up a Reserve Champion award for his venison soppressata at the American Cured Meats Championships in North Carolina. Given the history of the town, a Wurst Haus made perfect sense; the Philadelphia-based German Settlement Society made its first land purchase there in 1837. So Sloan is playing to historical roots with his offerings, even if the surrounding land proved to be more accommodating to grape vines than growing barley.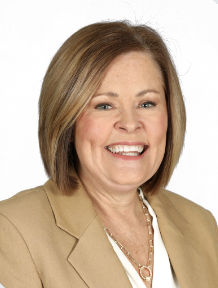 Sheila Thomas 
Table Rock Lake Chamber of Commerce, Kimberling City
Going to "the lake" usually means one of two locales in this region: Lake of the Ozarks or Table Rock Lake, and each has its own devotees. Sheila Thomas is squarely in the Table Rock camp.  "We will only have docks on about 12 percent of the whole shoreline (745 miles), and you can't build to the water. So, there are so many areas of Table Rock that are untouched," she says. "Lake life here is laid-back and very family-friendly. My husband and I spend every open weekend on our boat at Table Rock Lake." Her love for the area certainly makes her current job—president & CEO of the Table Rock Lake Chamber of Commerce—an even better fit. Her family moved to Branson when she was in the third grade, so she's spent nearly her whole life there, so when a board member friend asked her to apply and leave her role at a nonprofit, "It was perfect timing, and I have definitely found my niche." Success has followed: Her team has won 15 awards from the Chamber of Commerce Executives of Missouri (three last year), along with a marketing campaign award from the Missouri Division of Tourism. She's also leading a five-year economic development initiative, Launch Stone County, and has nearly raised $1.1 million to fund it. For the former journalist, marketing professional and real estate broker, the role fits perfectly. "I'm incredibly proud of my team and what we've accomplished," she said. "They're an inspiration to work with every day."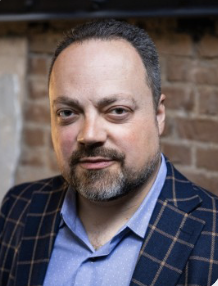 Angelo Trozzolo 
Trozzolo Communications Group, Kansas City
Talk about faith in your child: Angelo Trozzolo's dad had only recently started a successful custom publishing business when the idea of shifting the entire focus to advertising first came about. "I'm grateful to my father for striking out on his own in the first place and for trusting me—nine years into the company's existence—to change the entire business model of a successful and profitable company." Today, Angelo is president & CEO of one of the Midwest's premier independent marketing communications agencies, employing more than 80 people. In addition to its strong Kansas City presence—including work that's national or super-regional in scope—Trozzolo recently opened a new office in Milwaukee. Yet, he said he places tremendous value on his hometown and the collaboration and strength of Kansas City's marketing industry. "We punch well above our weight in the industry, with KC being a top 10 market in the country for our services. There are great large agencies here, great independent agencies, great specialist agencies, great mid-size agencies, and great small agencies, and we are all each other's biggest fans. It's a very Kansas City thing." And that "thing" may be hard to define, he said, but its power is on display daily. "We support each other. We're more siblings than adversaries. We talk through differences. We wear T-shirts that say Kansas City while we're in Kansas City. … Good begets good, and business execs understand that. They do it because it's good for the community. That's good for business."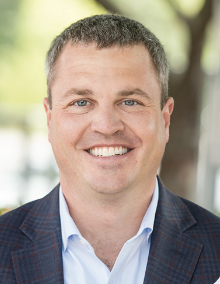 Chris Vaeth 
McCownGordon Construction, Kansas City
Signing on with a fledgling construction company in Kansas City 20 years ago, Perryville native Chris Vaeth wasn't just accepting a job: He was embracing a culture. The Kansas City region leader for McCownGordon Construction has fully bought into the vision of building a company that's a vital part of the community, one that still informs his own non-profit service outside the office. "It started by example; we learned from those who are above us or whom we work for or with," Vaeth says. "There was never a directive or demand; I think those of us who came on board early saw the founders do it, it made sense, and as more of us did the same, it became part of our culture." The firm extends that reach as it enters new markets, such as Wichita and Dallas. "We want to invest in those communities, be a part of them, so we really encourage our people to find things they are passionate about, support them when they want to engage by giving their time and support those causes financially when we can." That approach and the construction excellence turned the $17 million company he joined into one on track for $1 billion in revenues. He and Tracey have lived on each side of the state line—twice—but the Midtown home they have with their two children may be the final stop. "I love Kansas City," Vaeth says. "I think it has so much potential and momentum. We want to see Kansas City grow and be a successful community, and we want our kids to always call this home."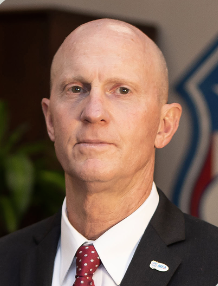 Ernie Verslues 
MFA Incorporated, Columbia
When the farm cooperative MFA Incorporated sought new leadership in 2015, it didn't have to go far: The right fit for its next president and CEO was Ernie Verslues, who had been with the Columbia-based organization since 1987.For more than 25 years, Verslues had been a constant contributor to the MFA team in finance and operations roles, serving as corporate tax manager, regional manager and senior vice president of finance before earning the role of chief financial officer. It's fair to say Verslues knew MFA's operations: his corporate finance work included accounting and auditing, plus insurance, tax, and retirement planning—for starters. As regional manager, he led a retail team that worked closely with MFA's member owners. In these roles, he developed not just hands-on experience with retail management but the strategic thinking skills needed to further MFA's mission. Raised on a dairy farm in Taos, Mo., Verslues earned a bachelor's in accounting from Central Missouri State University, then took an audit job in Kansas City for a few years before MFA came calling. Founded in 1914, MFA is a member-owned cooperative that provides whole-farm solutions through products, services and professional advice to 45,000 farmers and ranchers in five states. Its Columbia headquarters serves 125 company-owned Agri Services Centers, two dozen local affiliates, and a network of independent cooperatives and dealers.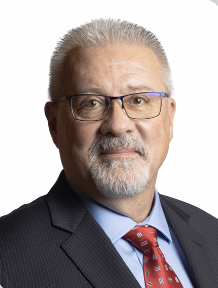 Roger Walleck 
Missouri Employers Mutual, Columbia
Chicago. Boston. St. Louis. Roger Walleck had a chance to experience big-city life during his insurance-industry career, but when his path led to Columbia, this Illinois native found something closer to his small-town roots—with plenty of those amenities you'd expect in the urban centers. "This is kind of a small town, but once you get to know it, particularly with the university here, you quickly discover great things," says the chief underwriting officer for Missouri Employers Mutual. "The Fall Festival, college sports, great restaurants, the Katy Trail. For a city this size, there's a lot here and available to do. It was a nice surprise." All the better to deal with a business sector in transition. MEM is the leading provider of workers' compensation insurance in Missouri, with a mission to help policyholders save lives and money by promoting safe workplaces. One of the ways that the sector has changed over the years has been the implementation of technology, something that can attract talented people who might not otherwise ever have given an insurance career a second look. "When I came on board, insurance was a very staid, cookie-cutter operation," he said. "From an employer standpoint, we had not done as good a job as we should have in keeping our career path relevant to college grads," he says. Tech has helped change that. "Now you can use that as a hook to get people into the business if you want a career as a network engineer or data analyst."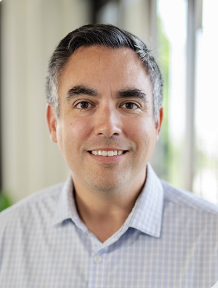 Brian Whorley 
Paytient, Columbia
For a homegrown Missourian, Brian Whorley can nevertheless still turn a phrase that evokes the spirit of surfing. "I decided to paddle out to where I believed a few different waves would come together and create the opportunity for the ride of a lifetime," he says. That ride was Paytient, a financial technology company he founded in Columbia in 2018 to help people access and afford health care by better managing out-of-pocket costs. Even back when he was pursuing an industrial engineering degree from Mizzou, he said he realized his talent for creating new ideas designed to help others. "I'm at my best when I'm building things or teams," he says, "so engineering was a natural home." Previously the founder of another business—a white-label software application that has since been acquired—and now CEO of Paytient, he hopes the future of startup growth capital will spread beyond the coastal cities for future founders. "We need to create means and incentives for the capital to come to the talent vs. the talent going to the capital," he said. But for now, he feels like his home state was the perfect setting for this most recent entrepreneurial leap. "I didn't want to leave the future to chance," he said. "Missouri is simply a great place to live, work and play, with an excellent quality of life and an abundance of talented people … full of earnest, kind folks you can actually get to know to make something happen, and that makes all the difference."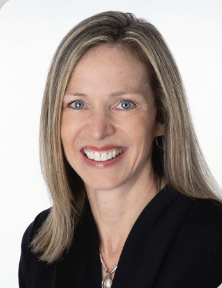 Kristen Wild 
Operation Food Search, St. Louis
The best teachers and school supplies can only go so far, a lesson Kristen Wild learned during her career. "During my teaching career in inner-city schools, I had witnessed first-hand the effects of hunger on a child's ability to learn," she says. "I was eager to play a role in helping children—and adults—thrive in life by providing food resources and nutrition education." So, the Michigan native decided to return to her roots of working with the underserved population by accepting the role of president and CEO of Operation Food Search, which provides free food, nutrition education, and innovative programs proven to reduce food insecurity. The group is based in St. Louis but serves a total of 40 counties across Missouri and Illinois. The role is a far cry from her original plans to attend law school upon graduation from Duke University, but she said it's one that's immensely gratifying. She said the need for the organization is only growing, especially as the many social safety nets—such as SNAP (Supplemental Nutrition Assistance Program), WIC (Special Supplemental Nutrition Program for Women, Infants, and Children), and the USDA's National School Lunch Program and School Breakfast Program—are often difficult to access and fall short of meeting the need. "I have always felt that a solid education is a key ingredient in addressing poverty and inequities," Wild says. "When the position came open at Operation Food Search, I was invigorated by the idea of addressing one of the most basic needs: food security."