Across nearly 70,000 square miles, more than 6 million people call Missouri home. Deeply diverse in culture, even harkening back to the Old South in some parts, they comprise a fascinating study in what makes a state tick. Bankers, educators, lawyers, farmers, elected officials, artists, athletes, humanitarians and more, they are all part of the rich fabric of life in the Show-Me State. Here are 50 of our finest.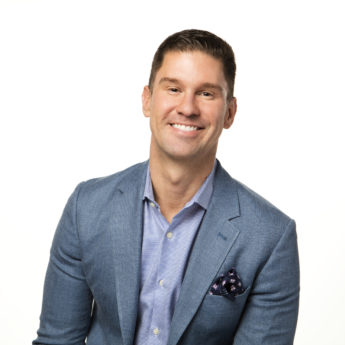 Rob Adams 
Bishop-McCann
Kansas City
Rob Adams has been president and CEO of event-management firm Bishop-McCann for more than five years now and since then, the company has grown exponentially, adding a New York City office in 2018. Under his leadership, the Kansas City-based company also has offices in Chicago, Minneapolis and San Francisco. At the beginning of the year Bishop acquired Kansas City-based conference-coordination company ASE Group. "At Bishop-McCann we have a unique culture and a unique approach to the industry," Adams said on the company's website. "In a world that increasingly revolves around experiences, there are new rules of engagement and every organization is looking for creative, efficient ways to build innovative and compelling meetings and incentive programs. The foundation of our model is to create impact and build value for our clients." Before his McCann post, Adams was a general manager of software giant Microsoft where he played a part in making the firm the highest-ranked company for employee and customer satisfaction during his six-year tenure. Under Adams' McCann tenure, the events it has held have hosted more than one million people over 30,000 programs. The company has worked in more than 350 cities and 28 countries that has resulted in the contracting of 600,000 hotel room nights.
---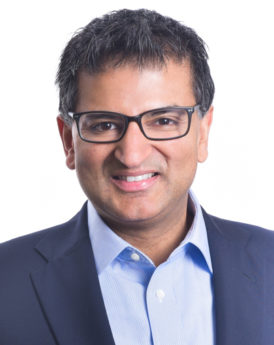 Subash Alias 
Missouri Partnership
St. Louis
Subash Alias is passionate about Missouri and credits that passion to his "competitive spirit." He wants to promote the state. So, it's fitting that he is CEO of the Missouri Partnership, an organization with offices in St. Louis and Kansas City that actively promotes the state to companies around the globe. "I got into the business because of the passion for the state and the idea to create good-paying jobs for Missourians," Alias said. "That's something I value a lot." Alias was born in India, but his family relocated to the St. Louis area when he was just one years old, so he considers it his true home. And his approach to promoting Missouri is much like a sports fan. He says his "spirit of winning" is what drives him to make the state successful, much like a Kansas City Chiefs or St. Louis Blues fan might promote their teams. And his passion for promoting the state goes beyond the major metro areas right now, he is focused on trying to drive businesses to rural areas that could use a boost in employment. "Being able to win projects in rural areas are some of the sweetest victories," he said. Prior to the Missouri Partnership, Alias worked for the St. Louis Regional Chamber & Growth Association, and after that, he moved to Pittsburgh to have a similar role for the Pittsburgh Regional Alliance.
---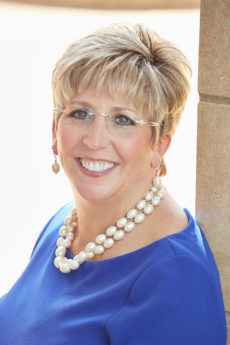 Angie Besendorfer 
Western Governors University
Lee's Summit
Even as a fourth-grader back on the farm near Lamar, Mo., where 4-H and FFA membership was a given, Angie Besendorfer understood the value connected to education: "I showed pigs at the fair—sell the pig, and that was my money for the year," she says. She combined that farm girl work ethic with her love of teaching. Her career in education took a fast track, first as a teacher, then principal, then school district administrator. "It kept moving faster than I thought it would." She was working in the Joplin school district when her former boss there, C.J. Huff, called and told her of a position coming open that had her name all over it: Chancellor of the Missouri wing of Western Governors University. It was the right fit, and Besendorfer is still delivering education with a value. "This is about breaking poverty cycles, helping people earn their degree so their family doesn't have to live that way any more. It makes total sense." The WGU model, focused on high-demand jobs in the work force, allows students to earn a degree in 2 1/2 years at an average cost of about $15,000. Within four years of graduation, she says, "they can be making $18,000 a year more than without that degree. That's life-changing for any family whether they're in poverty or not. That's the essence of why I do what I do."
---
Rob Dixon 
Dept. of Economic Development
Jefferson City
His parents were Marines, his only brother was a Marine, and Rob Dixon was a Marine too. So you can bet that a sense of "Ooorah" underpinning the mission of the Missouri Department of Economic Development, where Dixon has been director since 2017. "So much of where I'm at today, I attribute to the Corps," says Dixon, a native of Florrisant who joined up right after high school. "I always wanted to serve, and be in an organization like the Marine Corps that had high standards and expectations. That level of expectation has always stayed with me." His service included a tour in Afghanistan after 9/11, but even when he mustered out, the yen to serve was strong. He married, moved to southwest Missouri where his grandfather had a place on Table Rock Lake, and landed a role with the Hollister Chamber of Commerce, "trying to do what I could to make my community a bit better for economic growth," he says. A bigger break came up the road in Springfield, under the tutelage of that Chamber's Jim Anderson, "and that's where I learned the art and science of ED," Dixon says. Economic development in this day and age, he says, "is work-force development, and vice versa. To me like the Corps and high expectations of myself, we're going above and beyond to deliver on those promises."
---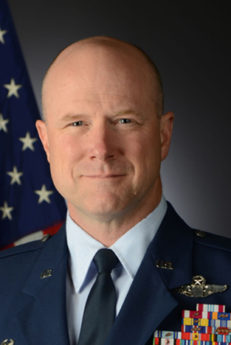 Col. Ed Black 
139th Airlift Wing
St. Joseph
The biggest employers in St. Joseph are fixtures in high-profile sectors like health care (Mosaic Life Care), agribusiness (Triumph Foods), animal health (Boehringer Ingelheim Vetmedica) and higher education (Missouri Western). But one of the biggest you rarely hear about is the 139th Air Wing of the Missouri National Guard, which employs more than 1,000 people at the ANG base at Rosecrans Memorial Airport. The unit is part of the military's logistics structure, delivering goods and personnel around the world in large volumes when needed, drawing on the muscle of the C-130 Hercules transport craft like those housed at the base. And in the pilot's seat of the base's operations is Col. Edward E. Black, serving as commander. In Black, the base gets a true Show-Me Stater: a native who graduated from DeKalb High School and Central Missouri State University, where he earned his bachelor's degree in aviation technology. He signed up for the Air National Guard in 1989 and after earning his commission, trained to fly those transport beasts, then became a full-time member of the Guard in 2000, duties that have taken him on missions around the world and in domestic disaster-relief efforts, including the aftermath of hurricanes Katrina, Rita and Wilma.
---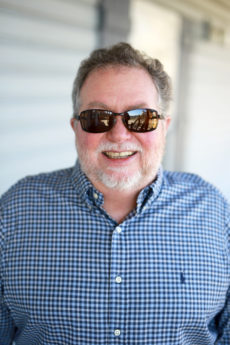 Michael Byington 
Musician
Camdenton
When he was still in grade school, a decade or so before eye disease would rob him of his sight, Michael Byington was absorbing the different styles of music his parents would frequently play at their home in the St. Louis suburb of St. Anne. "Country, Easy Listening, Hit Parade-kind of stuff," Byington says. That would give him a pathway to success after losing his vision in high school. Today, Byington is a well-known saxophonist now based in the Lake of the Ozarks area. "By the time I graduated high school, I loved all kinds of music," he says, and that shows today in the rich diversity of his offerings, from jazz to Motown, classic Rock, to Blues and country. On some levels, it was harder to succeed without being able to read music, but "I have to say I was very blessed I didn't lose my sight until my late teens," Byington says, because those sighted years gave him a frame of reference. "I believe with all my heart that music is a gift from God," he says. "As such, that explains the supernatural properties, the nature of music. Music can trigger and spark and inspire emotions in humans without a word being spoken. It can bring people to tears, get them excited, make them angry."
---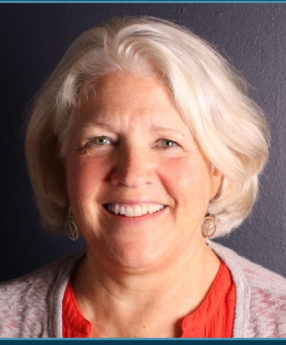 Fran Caradonna 
St. Louis Brewery
St. Louis
In a city known for beer, the biggest brewer headquartered in St. Louis (nope, not the one you're probably thinking of) is run by one of the most prominent women in the industry, Fran Caradonna. A pioneer in the craft-beer industry that is currently in the middle of what you might call a Second Great Awakening, she helped bring full-flavored, hand-crafted ales and lagers to the St. Louis market more than 25 years ago. That was during the first emergence of hand-crafted beers across the nation, when she co-founded Signature Beer Company. It wasn't a brewer, but a distributor, and one of its first clients was the fledgling brewery founded by Tom Schlafly. After selling Signature to Major Brands, she turned to the nitty-gritty work of making the beer with the launch of O'Fallon Brewery in 2000. Last year, she came aboard at the Schlafly operation as CFO and chief administrative officer, and a few months later was elevated to CEO. With Emily Parker-Lampe as head of brewing operations, St. Louis Brewery has women in two key roles, a bit of an outlier in an industry where 80 percent of the executive slots are filled by men. The Brewers Association estimates that they are turning out roughly 40,000 barrels of beer a year, the equivalent of 80,000 kegs, with more than 60 unique styles that are distributed in a 12-state region.
---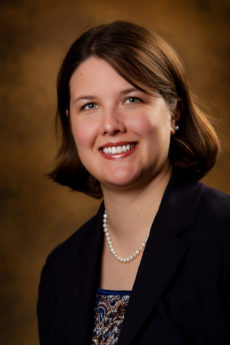 Carolyn Chrisman 
K-REDI, Economic Development
City of Kirksville
When the city of Kirksville turned to Carolyn Chrisman to lead its economic-development efforts, it wasn't taking a gamble on someone who saw the position as a stepping stone to bigger markets and better things: Born and raised there, she says, "I have chosen to keep Kirksville my home as I raise my family." Her path to economic development was hardly traditional. Grade school, high school and college all took place in Kirksville (she has a degree in political science and master's in education from Truman State), and she holds a master''s in history from UMSL and a doctorate in education from William Woods University. "I spent 6½ years as a public school teacher, teaching middle school social studies," she says. But after winning a seat on the City Council at just 26 and serving on the planning and zoning commission, her interests were piqued. A retirement in the development office created an opportunity, and she took it. She had an integral role in securing the package that led to expansion of the Kraft Heinz plant, where more than 1,000 people now work in high-paying manufacturing jobs. "I truly believe economic development is helping everyone in the community because we focus on family supporting jobs for the Kirksville region," she says."
---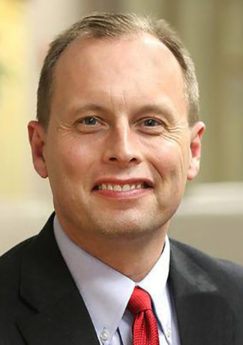 Jonathan Curtright 
University of Missouri Health Care System, Columbia
Jonathan Curtright has more than 20 years of experience in healthcare leadership and since 2017 has been leading the University of Missouri Health Care System as its CEO. He joined MU Health Care in 2016 and was responsible for all acute and ambulatory care operations, before being appointed to CEO. Now Curtright is responsible for providing executive leadership and vision for the health system's hospitals, clinics and support services. He is responsible for day-to-day operations at the academic health system, as well as long-term strategy and external goals. Prior to his tenure at MU, he served as COO at Indiana University Health where he led Methodist and University hospitals, the largest academic medical center in the state, as well as COO at University of Kentucky Healthcare in Lexington, Kentucky. He also served as an administrator for various departments at the Mayo Clinic in Rochester, Minnesota, including its cardiovascular services. Curtright also serves on the board of the Columbia Chamber of Commerce. Curtright holds degrees in economics, finance, health administration and business administration, all from MU.
---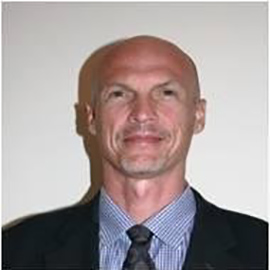 Scott Davis 
Boehringer Ingelheim Vetmedica
St. Joseph
The C-suite may have left town when Boehringer Ingelheim Vetmedica relocated its executive offices to suburban Atlanta in 2017, but that did nothing to diminish the company's commitment to the city. In fact, twice since the move, BIV has launched expansion projects totaling more than $40 million. Those operations and the output of roughly 1,200 employees are under the watch of site manager Scott Davis, a 23-year veteran of the company who has had that role for the past five years. Davis earned his degree in business from Central Missouri State, then went back to his alma mater five years later to pick up a master's in industrial hygiene, and has applied those skills in various settings for BIV, from the Missouri-Kansas-Iowa region to Guadalajara, Mexico before taking his current posting. BIV is the second-largest animal-health company in the world, so its commitment to the city makes St. Joseph a linchpin in regional efforts to build on the animal-health corridor; the 60-acre campus produces more animal-health products for BIV than any other of its sites. That corridor, running from Manhattan, Kan., to Columbia, Mo., is a 250-mile stretch where companies generate an estimated two-thirds of global animal-health revenues.
---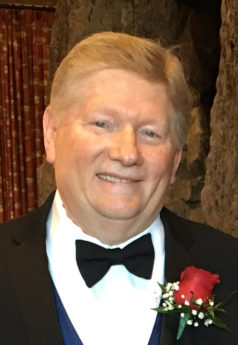 Hal Donaldson 
Convoy of Hope
Springfield
Hal Donaldson is the co-founder and CEO of Convoy of Hope. The Springfield-based organization was founded by the Donaldson family in 1994. The faith-based, international, humanitarian-relief organization's goal is to bring "help and hope to those who are impoverished, hungry and hurting." Donaldson graduated from San Jose State University with a bachelor's degree in journalism and also earned a bachelor's degree from Bethany University in biblical studies. He has written more than 30 books and received recognitions, including the National Distinguished Service Award in Social Welfare and was inducted into the Missouri Public Affairs Hall of Fame in 2017. Since its inception, the nonprofit estimates that more than $1 billion in food has been distributed to more than 100 million people across the globe. Convoy of Hope partners with churches, businesses, government agencies and other nonprofits to provide help and hope to those who are "impoverished, hungry and hurting." With kindness, a movement was created that continues to grow bigger, says Donaldson on his Website. Donaldson credits the many volunteers and those who donate to the nonprofit for its growth. "You are part of the compassion movement," says Donaldson.
---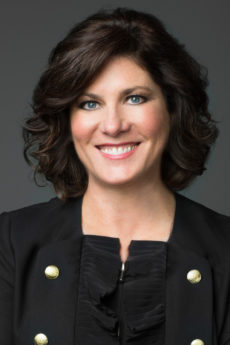 Rhonda Hamm-Niebruegge 
Lambert International Airport
St. Louis
LaGuardia Airport is a long way from the black-dirt farmland of southeast Missouri, so New York had a certain appeal to the farm girl from Oran when Ozark Airlines was hiring in the early 1980s. "I thought it would be a short-term job, so I took it," Rhonda Hamm-Niebruegge remembers. "Then TWA bought them in 1986 and I fell in love with the airline industry, so here I am, 37 years later." Most of that was with airlines, including a stint as vice president of operations for TWA, but for the past 11 years, she's been working from the other side of the equation, managing the busiest airport in Missouri. She has overseen dramatic improvements at Lambert, which was struggling after losing hub status after TWA's 2001 bankruptcy. "We had to curtail costs," she says. "The revenues weren't matching up with the costs. We had to think about how to diversify, get more revenue that was non-aeronautical." It wasn't easy, but by 2015, the pieces were begin-ning to fall into place, and the airport authority has been able to refinance debt at a lower rate, with proceeds further lowering the principal. And the continuing expansion of Southwest Airlines there has helped boost revenues, along with greater use of the excess runway capacity to increase the cargo traffic.
---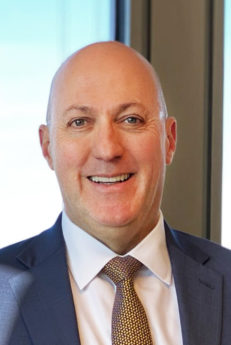 Jay Felton 
Lathrop GPM
Parkville
Jay Felton might be a partner at Lathrop GPM, but the fifth-generation Missourian has his roots in farming. "I grew up working in and am still involved with our family cattle and row crop operation in northwest Missouri," he said. "After law school, I considered a number of firms around the country but, in the end, the chance to come home and practice locally and still be part of the family farm won the day." So, it's fitting that the attorney specializes in the agribusiness and food industries, is assisting with litigation and dispute resolution, product liability and tort resolution, and class-action lawsuits. "Growing up on a farm, I always enjoyed being curious and solving problems," Parkville resident Felton said. "Law provided me with another type of opportunity to do that every day. To be able to combine my interests in both farming and law in my work with clients is deeply satisfying." He says he enjoys living in Parkville because he is only 90 minutes away from home or the family farm to the office at Kansas City-based Lathrop. Felton graduated from the University of Missouri- Columbia and received his law degree from the University of Virginia School of Law. Meanwhile, while not participating in his practice or working on the farm, Felton is an adjunct professor at the University of Missouri.
---
Dan Harbough 
Ronald McDonald House
St. Louis
Dan Harbough, who was born and raised in St. Louis, has been with Ronald McDonald House Charities in St. Louis for more than 25 years and serves has its president. His career path in the non-profit world began when he did an internship at Big Brothers/Big Sisters while in college. After he graduated the organization hired him as a caseworker. He spent 10 years there, eventually working his way up to Executive Director, before heading over to Ronald McDonald House. Under his leadership, the charity, that offers a home away from home for the families of children that are fighting serious illnesses in hospitals, has built several more facilities for families needing a comfortable place to stay close to their ill children, including an apartment complex. Ronald McDonald's mission is critical to families of seriously ill children. Studies have shown that a child heals at a quicker rate when they know their parents are near. Harbough, who is married with two children of his own, is very involved in his parish church and various other community organizations and committees, including St. John Vianney High School and the Police Athletic League board. He was honored by the Italian Open, a St. Louis charity golf tournament, in 2019.
---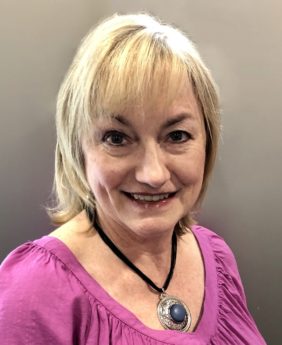 Patty Held 
Wine Consultant
Hermann
Patty Held was on the staff of her parents' nascent winery when she was just five years old. Her father, a hog-farmer-turned-vintner, was the late Jim Held, founder of Stone Hill Winery. "We were the labor force," Patty Held says, laughing, "I was the second-oldest, and we did everything—cleaned barrels, hoed the vines, baby-sat the 3-year-old and bottled wine." When she was still just seven, she was leading guided tours of the winery, which was expanding as her parents were able to purchase a cellar at a time and become key figures in an industry revival in Missouri. She earned a degree in enology at Fresno State, and went to work in the business in the Finger Lakes region of New York. "Dad wanted us to work for someone else before we came back to work for the family business," she says. She would eventually oversee production of more than 1 million gallons of wine before the call came to return to Hermann. In 2008, she started her own consulting firm, and has spent decades as a wine judge at tasting competitions nationwide. In 2004, she started the Hermann Wine Trail, selling more than 6,000 tickets a year and boosting the profile of the wineries in Missouri. "We never had 1,200 people come to Hermann in the third week of February before that," she says.
---
Jason Holsman 
Missouri Public Service Commission, Kansas City
Kansas Citian Jason Holsman was appointed by Governor Mike Parson to the Missouri Public Service Commission, which regulates public utilities in the state, in January. Before that, he worked as both a state representative and senator since 2006. He has also held positions as a high school teacher and employee of Sprint, as well as a stint in political journalism. "I try to travel pretty extensively," Holsman said. "I've been to 22 countries and 48 of the 50 states, and lived in Washington, D.C., and Charleston, S.C., and choose to call Kansas City home. It is a wonderful place to raise a family. There is a good cost of living, the traffic is good, our sports teams are excellent, and I love the arts and culture that the city has to offer." Holsman said his interest in public service stems from a five-year high-school teaching career. He said he was in a situation where he had 36 students but only 25 desks and was trying to get assistance but was unable to get his requests for more desks met. After attending a school board meeting to voice his concerns, the desks were delivered to his school, and he decided that public service would be the best career path to make an impact on
the lives of his fellow citizens.
---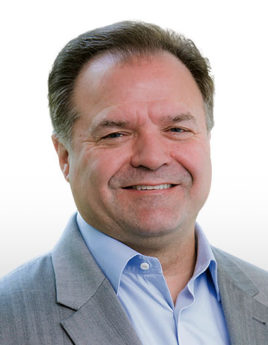 Alan Hoskins 
Energizer Holdings
St. Louis
Alan Hoskins keeps going at St. Louis-based Energizer Holdings similarly to the famous bunny that is featured in its advertising campaigns. The CEO of the company has been there since 1983. During that time, he has served as President and Chief Executive Officer of Energizer's Household Products division and had the positions of Vice President, Asia-Pacific, Africa and Middle East, and Vice President, North America Household Products division. These positions show that he is poised to run a global consumer-products company. Hoskins has been CEO of Energizer Holdings since 2015. Net sales during its most recent fiscal year increased 38.8 percent from the prior 12-month period, hitting nearly $2.5 billion. Part of that has to do with its acquisition of Spectrum Brands' Global Auto Care Business for $938.7 million at the beginning of 2019, showing that Energizer is much more than just a battery manufacturer. The company also makes portable lighting systems and markets auto-fragrance products, among other goods. Hoskins went to Western New England College University and then added an MBA from Webster University. He is on the board of Energizer, as well as the Retail Leaders Industry Association.
---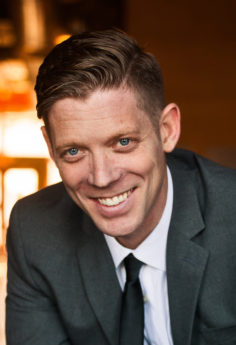 Jeff Houghton 
The Mystery Hour
Springfield
Originally from Iowa City, Houghton moved to Springfield because that's where his then girlfriend and now wife was from. By all accounts, Houghton, who hosts a syndicated late night show called the Mystery Hour and is involved in other entertainment ventures, should be living in Los Angeles or New York, but he doesn't, and he strongly believes in the idea that you can "make something where you are." He has turned that idea into a series of conversations with people who are doing just that. Houghton worked for the Late Show with David Letterman and more recently helped to create and star in the viral hit "Instagram Husband," which now has 60 million views and has been covered by the media worldwide. He started his career in Springfield when he joined The Skinny Improv in 2004 and then started The Mystery Hour as a live show at the theater, and that's when he knew entertaining was what he wanted to do. Houghton, who has won four Emmys, says that Springfield and The Ozarks is not only a beautiful place to explore and enjoy family life, but the city is also a great place to have a business, it's large enough to support a business, but small enough to have people really want to support you on a personal level.
---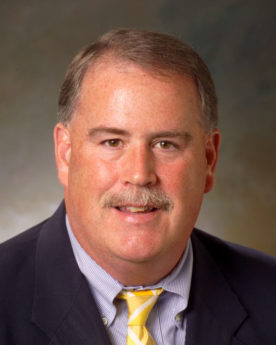 Jerry Jeffrey 
Wells Fargo Advisors
City of Moberly
No two investors, wealth advisers say, are exactly the same. That might go double for investor classes segmented by geography. Just ask Jerry Jeffrey. "Yes, there are differences serving rural investors," says the Well Fargo Advisors representative in Moberly, where he does doubleduty as mayor. "Most of the differences are advantages: Farmers and ranchers deal with the dynamics of markets as they grow and sell grain and livestock. This gives them a background in things that affect financial markets like volatility, time horizons and patience." In this day and age of wild market swings, that's a good thing, he says. He enjoyed farm life and that brought him back home after earning his degree in Ag Economics at Mizzou and starting his advisory career. "Moberly was a dynamic rural city as I was growing up," he says. In the '70s and '80s, the city lost major employers like the Dupont paint factory and in coal mining. "I moved back to Moberly in 1995 with the desire to be actively involved in the community. I wanted to work with like-minded citizens to bring the community back to the great level it once was." And with its outdoor amenities, fine arts and almost non-existent commute times, he believes Moberly is well-positioned to do just that.
---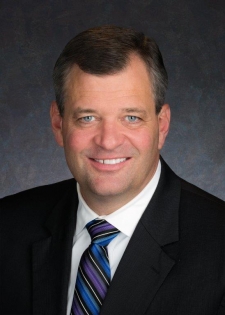 Jeff Jensen 
United States Attorney, Eastern District of Missouri, St. Louis
Jeff Jensen has lived many lives. He was a CPA with PricewaterhouseCoopers out of college, a G-man when the feds were hiring accountants in the late '80s to look into S&L failures, a St. Louis University School of Law night school grad, an assistant U.S. attorney, and a corporate compliance partner in the St. Louis office of the national law firm Husch Blackwell. It was when he was working as an accountant with the FBI and watching federal prosecutors in court that he decided he would probably enjoy working in the courtroom. Jensen, who was nominated by President Donald Trump in 2017 and then confirmed by the U.S. Senate is currently the United States Attorney for the Eastern District of Missouri headquartered in St. Louis. Since taking this position, Jensen has become nationally known after he was selected by Attorney General William Barr to review the Department of Justice's prosecution of former National Security Advisor, Lieutenant General Michael Flynn, who pleaded guilty to lying in 2017. Although Jensen was born in Kansas City, MO, his family moved out of state shortly thereafter and it was fluke what brought him back to the show-me state. "I was randomly assigned to St. Louis by the FBI as a new agent in 1989 and have been there since," he said.
---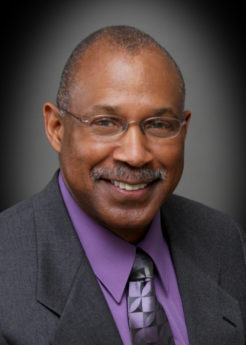 Leonard Jones 
Mayor
Grandview
Leonard Jones, Grandview's mayor since 2014, first got involved in politics with the city's Neighborhood Association Executive Committee, after which he was convinced to file for city alderman and won. Jones graduated from Grandview High School while his father served for the U.S. Air Force at Richards-Gabeur Air Force Base and has stayed, in part, because of the quality of life. He would like to see the city remain progressive to retain that environment. "Grandview has always pursued the future with immense perseverance and resourcefulness," Jones said. "It is our hard work in response to obstacles that has led us to great victories. Every move Grandview makes as a city government is mindful of our community. Growth is a collaborative process shaped by a true dialogue among public and private partners. There is no better time to be in Grandview." So, what is his main goal to make his community, and all of Missouri better? "The one thing that would greatly improve the quality of life in Missouri would be infrastructure improvements in our highways and bridges," he said. "Missourians are very mobile and new highways and bridges are required to ensure the safe travel for all Missourians and visitors." Meanwhile, while Jones runs the City of Grandview, he also has a position as an executive at Sprint.
---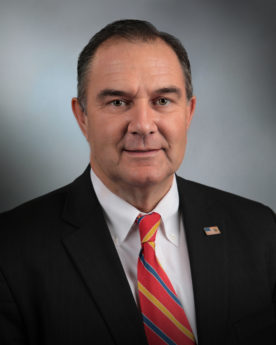 Mike Kehoe 
Lieutenant Governor
Jefferson City
"Being great means impacting those around you, focusing on your purpose and, by serving others," said Mike Kehoe, Lieutenant Governor of Missouri. "Missouri's greatness comes as a result of seemingly ordinary people who excel in their work, who rise to meet an occasion, or whose creativity sparks innovation." Born in St. Louis, Kehoe and his wife, Claudia, have called mid-Missouri home for more than 25 years and are the proud parents of four children. As a small businessman, he owned and operated Osage Industries until 1992, and Mike Kehoe Ford – Lincoln until 2011. Kehoe was appointed to this position on June of 2018. He says that one of the most enjoyable aspects of being Lieutenant Governor is the opportunity to travel throughout the state meeting Missourians, observing their businesses and industries, and learning about the services they provide or the products they produce. "Part of continuing to move Missouri forward is to better understand and appreciate those from the past upon whose shoulders we stand, as well as those contributing to continued greatness today," Kehoe said. Prior to serving as lieutenant governor, he represented the Sixth Senatorial District covering seven mid-Missouri counties: Cole, Gasconade, Maries, Miller, Moniteau, Morgan and Osage.
---
Mary Kellogg-Joslyn 
Titanic Museum
Branson
Mary Kellogg-Joslyn is the president and COO of Branson's Titanic Museum, which she and her husband opened in 2006. The facility is owned by her firm, Cedar Bay Entertainment, which owns another museum in Tennessee, as well as Kansas City-based EPR Properties. Before opening the museum, she had an extensive career in the entertainment-media industry, having been an Executive Senior Vice President in Television for The Walt Disney Company. That was good training for her Titanic leadership. Her husband, John Joslyn, has been restoring Titanic artifacts since 1987, and the couple decided, after an invitation from the Ozark Marketing Council to bring the collection to Branson for an appearance on the former morning talk show "Live with Regis and Kathie Lee." After a run of four shows in Branson which reportedly drew in 25,000 people, the Joslyns decided to make the city the permanent home for the Titanic collection. In addition to the Titanic Museum, Kellogg-Joslyn is the founder of the accompanying Titanic College, which educates visitors about the 1912 tragedy. "I always teach everyone, during their Titanic college, that this ship is to pay respect to the 2,208 that were aboard this ship," she said in a media release."
---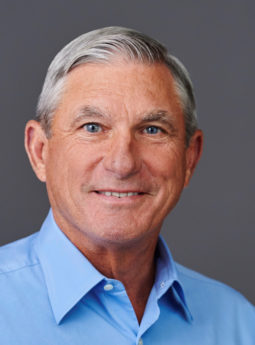 Jerry Kent 
Cequell III
St. Louis
Jerry Kent wears a lot of hats. The telecom executive is the chairman and CEO of St. Louis-based technology-management firm Cequell III. The Washington University alumni also has the same title at IT solutions firm TierPoint and is chairman of Staylock Storage, which operates storage units in the Midwest. In 1993, after being on a team that created cable company Cencom Cable Associates, which was sold in 1991, he co-founded Charter Communications, Inc. It was eventually purchased by Microsoft co-founder Paul Allen, and at that time, it was one of the 10 largest cable companies in the United States, with 1.3 million customers. "This is a great place to raise a family and start a business," Kent said.  "We enjoy a very solid standard of living, measured by per-sonal income and cost of living. We have world-class universities, an abundant and well-trained workforce – and top-tier attractions and cultural institutions, like the St. Louis Zoo.  Moreover, both St. Louis and Kansas City are increasingly recognized, nationally, as premier areas for start-up companies to locate and build their businesses. Out-of-state cities and towns also add to Missouri's strength and values." Kent grew up in the St. Louis Metro area and first started his career as an accountant at Arthur Anderson.
---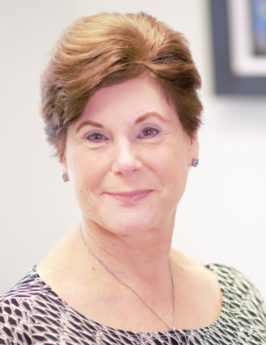 Bonnie Laiderman 
Veterans Home Care
St. Louis
Bonnie Laiderman started a company to solve a problem. She founded Veterans Home Care after becoming frustrated when the approval process for a little-known veterans benefit that could have helped provide care for her ailing mother wasn't approved in time. Laiderman's stepfather served in World War II, making her mother eligible for the "aid and attendance" pension offered by the U.S. Department of Veterans Affairs. This perk assists vets, who have served in certain conflicts, and their spouses who need the help of another person. Laiderman learned that many veterans and their families fail to access available VA benefits because they just don't know about them. Her experience made her realize there was a need and she decided she could fill it. Laiderman started her business in 2003. Since then, her solo home care business has grown to about 100 employees across the country and is one of the largest women-owned companies in the St. Louis Metro Region with multiple locations throughout the country. "We say we're in the business of changing lives and we really do," said Laiderman, who also serves on committees at the American Red Cross."
---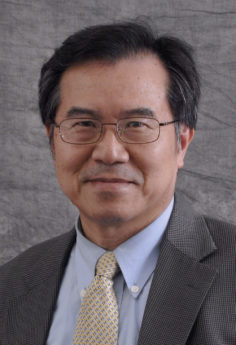 Ming Leu 
Missouri University of Science
& Technology, Rolla
Ming Leu is a professor at the Missouri University of Science & Technology and is also the director of its Intelligent Systems Center, which "performs basic and applied research to develop generic methodologies and tools that can be applied to a wide variety of real-world problems and to address technology and related issues in developing intelligent systems for manufacturing and energy applications." Though he grew up in Taiwan, Leu has been at the university since 1999 and has decided to stay here. "I enjoy living in Rolla because it is a nice town with friendly people, nice restaurants and interesting activities," he said. "It allows me to focus on my academic job and still to have desirable off-work life. Also, Rolla is less than 2-hour drive away from St. Louis, which offers a lot of entertainment and great restaurants in a metropolitan setting." In the very technical field he works in, Leu says the biggest challenges the state faces is the ability to develop and commercialize advanced-manufacturing technologies. "It will revitalize the manufacturing industry in the state and create many high-pay jobs, which will result in substantial improvement in the state's economy and the quality of life for many Missourians," Leu said.
---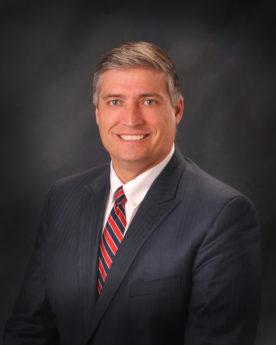 William Mahoney 
Cox Medical Center
Branson
William Mahoney, the president of Cox Medical Center in Branson is both passionate about healthcare and Missouri. The University of Missouri – Columbia graduate said: "Healthcare is a calling to me. I felt drawn to rural America. Many of the people, I am privileged to interact with daily, are driven by a life purpose. As a servant leader, I am privileged to work with extremely smart and caring people, I get to be part of the community safety net and daily I get to see the difference my team is making in the lives of others. We work with the sick, afflicted and addicted. If not us, then who?" When speaking of Missouri and Branson, he is a big promoter of where he lives. "Branson is an incredible community with a solid culture," he said. "We have millions of visitors who come here to enjoy our wholesomeness and attractions. Missouri is a beautiful state for people to enjoy. We have a lot of natural beauty. A big part of our business advantage is what people can enjoy when they are not working, Silver Dollar City, lakes, attractions, shows, etc. Where else in the state can you live in a rural community and have so many things to do when you are not working?" Mahoney is focused on lifting people out of poverty in the state's rural areas.
---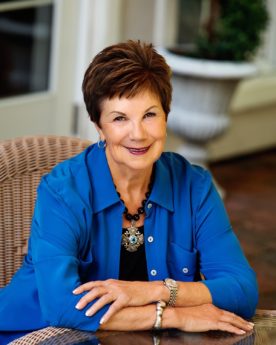 Rosalie O'Reilly Wooten 
O'Reilly Auto Parts/Drury University, Springfield
Rosalie O'Reilly Wooten was born and raised in Springfield and couldn't think of calling anywhere else home. "I am able to do all the things I love without leaving Missouri," said O'Reilly Wooten, who has not only worked for her family business for several decades, but is also a driving force in Springfield's nonprofit world. O'Reilly Auto Parts was founded in Springfield by her father and grandfather in 1957 and her first "real job" was in her family's business. After graduating from Drury University she taught school for 13 years, then joined the company fulltime. "Springfield and Missouri have been a great place to headquarter our company and expand to all parts of the U.S., and now Mexico. All the major system operations take place at our headquarters in Springfield, Missouri." O'Reilly Wooten has held several positions at the company, including serving on its executive management team in various capacities. She currently serves on the Board of Directors for O'Reilly Auto Parts. O'Reilly Wooten and her family are devoted to the Springfield area and their philanthropic endeavors are many. She has also been a great supporter of Drury University with the construction of the O'Reilly Family Center, a place to hold events and was presented with an Honorary Degree of Humane Letters.
---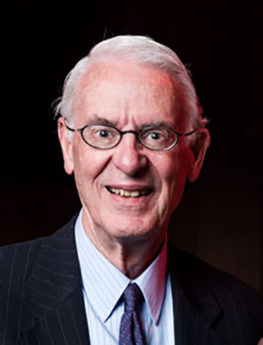 Larry McIntire 
Freeman Health System
Joplin
Dr. Larry McIntire is a longtime supporter of Missouri Southern State University and has worked in healthcare in the Joplin area for more than two decades and in medicine for more than 45 years. McIntire is originally from Colorado and received a bachelor's degree in business from Adams State College and earned his medical degree from the A.T. Still University of Osteopathic Medicine. Not only has McIntire maintained medical practices in Portland, Maine, Kirksville, and Joplin, he is the Resident Program Director-Otolaryngology-Head and Neck Surgery at Freeman Health System in Joplin and practices at the McIntire Ear, Nose and Throat Center in Joplin.
His community involvement is vast and he serves on several boards, he is the Secretary of the Board of Directors of Freeman Health System, a member of the General Board of the Church of the Nazarene, a member of the Foundation Board at Missouri Southern State University, Chair of the Board of Trustees of MidAmerica Nazarene University and Past President of the Osteopathic College of Otolaryngology/Head and Neck Surgery. In 2018 he received the lifetime achievement award from Mid America Nazarene University and helped with the establishment of additional medical facilities in the Joplin area including the new KCU medical school campus.
---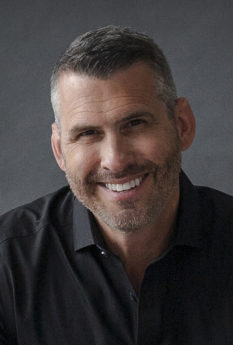 Brent Niemuth 
J.Schmid
Kansas City
Brent Niemuth is a nationally-recognized speaker and expert on the topics of branding and creativity. He has been a guest lecturer at the Johns Hopkins University MBA Marketing program and other national conferences. Niemuth, who is the president and CEO of J. Schmid an advertising and branding company, has spent more than 30 years in the advertising industry, working with top-tier brands. He is a graduate of the University of Kansas where he received a degree in graphic design. "I chose graphic design as my career path because the strategy and problem solving appealed to me. You could have a direct impact on a brand's success by telling a compelling story," he said. He thinks that Kansas City is a "hotbed" in the Midwest for advertising agencies. "The presence of Hallmark has drawn creative talent here from all over the country. Plus, it's possible to have a great quality of life here in Missouri as you're building a successful career." One of the reasons he thinks Kansas City and Missouri are great places to live and work, especially for a nationally based marketing company, is the authenticity of its people. "The people in our city and state are transparent and real. What you see is what you get."
---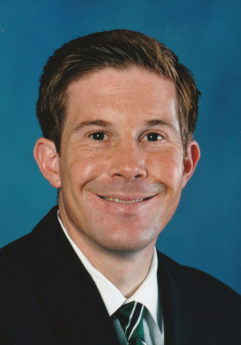 Jim O'Donnell 
James O'Donnell Funeral Home
Hannibal
Jim O'Donnell has to be one of the most civic minded men in Hannibal, and quite possibly in all of Missouri. This fifth generation funeral director and embalmer from Hannibal is a member of the Truman State University Board of Governors where he captained the varsity basketball team his senior year, an active member of the Hannibal Park Board, Hannibal Arts Council Board, Farmers and Merchants Bank and Trust Advisory Board, Early Bird Kiwanis, Hannibal Veterans of Foreign War (men's auxiliary), Hannibal Elks Lodge, Hannibal Knights of Columbus Council, a past member of the board of directors for the Hannibal YMCA and the Hannibal Area Chamber of Commerce, and a present member of the Hannibal Holy Family Catholic Church. In his spare time, O'Donnell is president of Hannibal's James O'Donnell Funeral Home. Recently, O'Donnell teamed with the Hannibal Regional Auxiliary, an all volunteer organization, that works with the local hospital in Hannibal to provide memory boxes to any family who experiences the loss of
an infant. "Experiencing the loss of a loved one is heartbreaking and life changing," states Lydia Ahrens, president of the auxiliary. "Thanks to Jimmy and the team at O'Donnell Funeral Home, we
will be able to give families a few special memories to hold onto."
---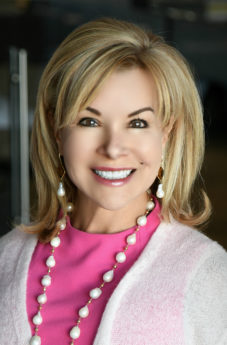 Jeanette Hernandez Prenger 
ECCO Select, Weatherby Lake
Jeanette Hernandez Prenger is the president and CEO of ECCO Select, a Kansas City-based talent-acquisition and advisory consulting firm that she founded in 1995. Prior to that, Hernandez Prenger worked for large firms such as Sprint and Waddell & Reed. She says she likes working with Kansas City-area companies because of the high level of engagement displayed by executives in the metro area. "I feel that Kansas City is a great market for the services we offer because of the variety of companies headquartered here," Hernandez Prenger said. "Although we don't have many Fortune 500 companies in the area, we do have an engaged and focused C-suite open to allowing competition for services like ours. There are a variety of professional networks that allow us to know our clients and their companies on a level where we can be very specific on how we can support their business objectives.  Kansas City is a great place to live as well with the reasonable cost of living, championship-caliber professional sports teams, and a revitalized downtown; making it a very desirable location to attract talent." She said that, among those reasons, it makes it easier for ECCO Select to
attract younger talent.
---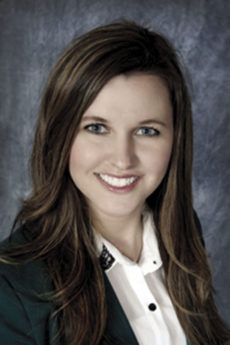 Rachael Martin 
Mayor of Maryville
Maryville
When Rachael Martin first moved to Maryville, Missouri, to attend Northwest Missouri State as a freshman, she had no idea that 15 years later, not only would she still call Maryville her home, but she would be the city's mayor. Martin is now serving her second term as Maryville's mayor, following a four-year stint as a Maryville City Councilmember. During her tenure she has championed the construction of a new $4 million public safety facility for local brick-and-mortar businesses versus online sales, encouraged private donor funding for the construction of two unique recreational parks and acquired a $10.5 million federal grant to reconstruct 1.5 miles of roadway that serves as the main business corridor and community's front door. Born and raised in Iowa, she met her husband, Spencer, who is from Maryville, in college and she said they "found our corner of Missouri to have all the amenities we were looking for to raise our family." It's the perfect size, she says. Along with her civic role, Martin started her banking career as a teller, rising through the ranks and is now the Business Banking Center Manager and Community President at Bank Midwest.
---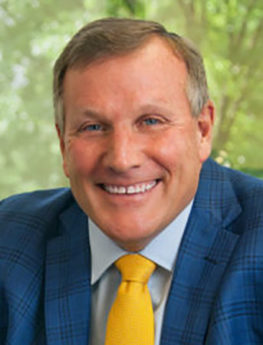 Gary Parker 
Intelica, Bamboo Equity Partners
St. Louis
Gary Parker is a co-founder and principal of Intelica CRE, Bamboo Equity Partners and Incore Property Solutions. He is responsible for overseeing all office, industrial leasing, sales, investment and brokerage activities. During his career, Parker has accrued more than $1.3 billion in lease and sales transactions. Parker represents tenants, landlords and investors assisting local, regional and national corporations. Prior to forming Bamboo Equity Partners, Parker was a Director of Industrial leasing for Sansone Group, a partner at Colliers Turley Martin Tucker and a sales associate for Gundaker Commercial Group. Parker is best known for his tenacious "stick-to-it" determination when it comes to commercial real estate dealings. He conducts his business with results-oriented determination and always strives to be the best. Parker and his wife of 32 years, Sue, have three daughters. Parker is a member of the St. Catherine Laboreau Catholic Church as well as Persimmon Woods Golf Club. He attended Southeast Missouri State University and obtained his B.S. in Business Administration.
---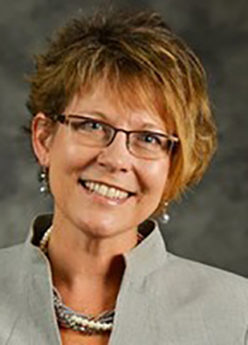 Leslie Porth 
Missouri Hospital Association
The Lake of the Ozarks
Leslie Porth worked as an intensive care nurse for approximately seven years before earning her masters in public health and then realizing that her real passion lie in preserving and improving the health for people in communities to maximize quality of life. And now as the senior vice president of strategic quality initiatives for the Missouri Hospital Association, she is working to do just that. Originally from Kansas City, she now calls The Lake of the Ozarks home and loves that after traversing the state for work she can come back to the lake to relax and refuel. "This provides me connection to nature and serenity to work passionately to improve health outcomes for Missourians," she said. Porth also has served as adjunct faculty for the University of Missouri – Columbia. She holds a BS in nursing from the University of Missouri – Columbia, a Masters of Public Health from Saint Louis University and a Doctorate of Philosophy in public policy from Walden University. Today at the hospital association, she is responsible for a wide range of population- and hospital-based strategies to improve Missouri hospital outcomes as well as the health and safety of Missourians.
---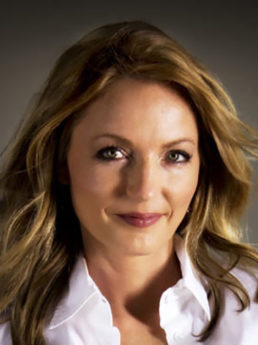 Carey Portell 
Rancher and inspirational speaker/blogger, St. James
Carey Portell's life as she knew it was over when a drunk driver hit her car head-on just a few miles away from her St. James home. The drunk driver was pronounced dead at the scene and Portell suffered a fractured pelvis, crushed right ankle and dislocated left foot. Although she was lucky to be alive, she was confined to a wheelchair for the next two years and it would be four years before she walked again without support. A cattle rancher before her accident, she did not think that she would be able to return to her former job, then in 2014 she attended a University of Missouri conference for women working in agriculture, where she learned about AgrAbility and the state's Department of Vocational Rehabilitation. With the help of the department she was able to buy equipment that allowed her to start caring for her livestock again and it gave her renewed hope in a new life that she could create for herself despite her injuries. These experiences have transformed her into a motivational speaker, talking about overcoming adversity, drunk driving and continuing to work in farm life despite serious injury. Carey Portell was the keynote speaker at the 2019 AgrAbility National Training Workshop. Find more information about her at www.careyportell.com.
---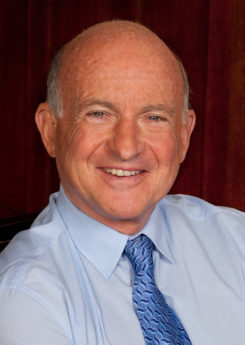 Richard Robinson 
Scholastic, Inc.
Jefferson City
In Jefferson City you don't need many fingers to count the number of billion-dollar private enterprises. The biggest of them all is Scholastic, Inc., and for the past 45 years, the man running the show at this publicly traded company has been Richard Robinson, its chairman and CEO. During his tenure, he's built the company into the world's largest publisher and distributor of children's books. Scholastic is also a leading provider of print and digital instructional materials for schools, and generates annual revenues of roughly $1.6 billion, with more than 9,000 employees worldwide—about 1,500 of those in Jefferson City. Scholastic's reach is impressive: it distributes one out of every three children's books purchased nationwide, through a multi-channel platform that includes Scholastic Book Clubs, more than 125,000 Book Fairs held yearly in the U.S., instructional programs, non-profit partners, retail outlets and online. Among the titles and brands behind the company's success are the Harry Potter series, Captain Underpants, the Hunger Games, Goosebumps—basically, what you see in the children's section of nearly any public library or school library. Robinson is also credited with global expansion of the company, which exports to more than 150 countries in 65 languages.
---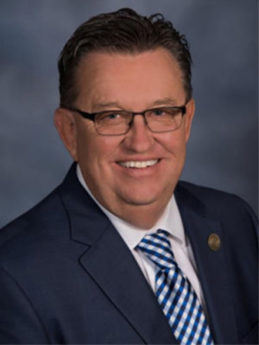 Gregg Smith 
Gregg Smith Ford Lincoln
Clinton
Gregg Smith Ford Lincoln has been a family business for more than 25 years and was founded by its eponymous owner in Clinton. The business is considered one of the top: "Ford dealerships in the area serving the communities of Warrensburg, Sedalia, Warsaw, Appleton City, Windsor, Butler, Holden, Whiteman Air Force Base and Harrisonville. We are also a Lincoln dealership with several models in stock." His business prides itself on customer service. Gregg Smith isn't just interested in selling cars, as he has invested much time in Missouri transportation issues, having served on the Missouri Highways and Transportation Commission since 2013, as both the chairman and vice chairman, and he is still involved with the organization. The agency is responsible for building, operating and maintaining the state highway system and supporting other transportation modes. As several state leaders and business people have said over the last several years, Missouri is in dire need of upgrading its bridges and highways, and Smith states that he is working with all stakeholders to meet Missouri's highway and transportation needs.
---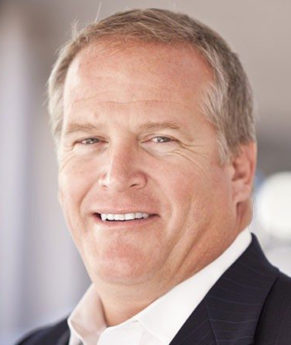 Donn Sorensen 
Mercy Health Systems
St. Louis
Donn Sorensen is a long-time executive in the medical management field, and an active community and non-profit leader in the St. Louis area. Currently, Sorensen serves as Executive Vice-President of Operations for Mercy, the seventh largest Catholic healthcare system in the United States. He oversees operations in all four states that Mercy serves. In addition to his day job, he volunteers his time for several charities and organizations. Not only is he on the board of directors for the charity Care to Learn, but also Health and Homes, a Missouri-based nonprofit with the mission to provide access to healthy lifestyles and neighborhoods. Health and Homes first major development project is in Ferguson and is aiming to provide a clean, safe community with a health clinic, and other community facilities. Sorensen is a Fellow of the American College of Medical Practice Executives and in 2016, he was elected Board Chair for the American Medical Group Association Board of Directors where he served two one-year terms. He holds a bachelor's degree in business administration from Luther College in Decorah, Iowa; a master's in health administration from St. Mary's College in Rochester, Minn.; and a master's in business administration from Missouri State University.
---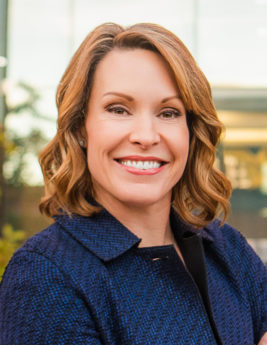 Chrissy Taylor 
Enterprise Holdings, Inc.
St. Louis
Chrissy Taylor recently became only the fourth CEO in Enterprise Holdings, Inc. 60-year history and the third generation of Taylor family CEO leadership in the company. She was preceded as CEO by her father Andy Taylor and grandfather Jack Taylor. "Grounded in our founding values, she has unmatched passion and a strong vision for the company's next chapter. Chrissy has the full support of the board and the family," said Enterprise Executive Chairman Andy Taylor. As CEO, Taylor oversees global strategy and operations for Enterprise Holdings, which along with its affiliate Enterprise Fleet Management, offers extensive car rental, carsharing, truck rental, fleet management, retail car sales and other transportation services. The St. Louis based company owns and operates the Enterprise Rent-A-Car, National Car Rental and Alamo Rent A Car brands through its integrated global network of independent regional subsidiaries. Taylor will become one of the highest-ranking women among the world's largest travel companies and one of the top female CEOs across all industries, based on company revenue. Taylor serves on the board of her family's foundation, the Crawford Taylor Foundation as well.
---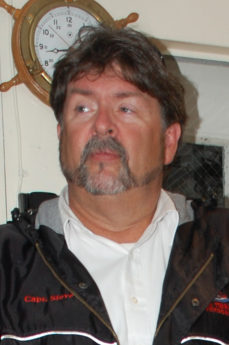 Steve Terry 
Mark Twain Riverboat
Hannibal
Steve Terry has been in the driver's seat down the Mississippi River for quite some time. He is the captain of the Mark Twain Riverboat, Hannibal, and he has helmed the entertainment cruiser since 1997, when he and his wife purchased the business. It's a good time to be a riverboat captain in Hannibal. The city is undergoing a $6.6-million capital-improvement project to redevelop its marina, in order to, among other efforts, boost the area's tourism efforts. But despite that, Terry is dedicated to the river, which he has been working on in one capacity or another since 1977. That year he started working on an excursion boat and eventually received his USCG Master's License. He reportedly got his license in 1979, and started as the chief pilot for the Mark Twain Riverboat in 1980. Terry switched to relief pilot in 1983 and then became chief pilot again, and general manager, until the Terry family acquired the business in 1997, using the name Riverboat Excursions, Inc. Though he is from Louisiana, Mo., Terry says he has lived in Hannibal since he was six months old. He also has an entertaining blog on the Mark Twain Riverboat website, and his last writings there said, " We're hoping that the mighty Mississippi cooperates this year and we can start up on schedule … Stay warm, think spring and get excited. Riverboat's a'comin."
---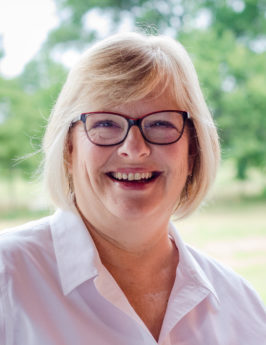 Cindy Thompson 
Vernon County Commission
Nevada
"You cannot," Cindy Thompson once told an interviewer, "choose where you were born, but you can pick the place where you live." For this native of Jefferson City, who learned aspects of real estate by assisting her contractor-father on the job, the selection was shaped by marriage, family and farming roots. That's what brought her to Nevada, where she's had a successful career in real-estate management, raised a family, and most recently taken a position of civic leadership as Northern Commissioner on the Vernon County Commission. The latter, she says, was inspired by a desire "to make an impact on my adopted community. She and her husband, Kansas City lawyer Bob Thompson, have a Nevada County farm that has been in the family for generations, and she sees her public service as a way to help sustain the appeal of a rural lifestyle. "Rural living has its benefits and challenges," she says. "While you have strong ties to your local community and great quality of family life, concerns of economic opportunities, affordable quality housing and health care can sometimes be overwhelming. By addressing these concerns, along with strong schools, internet, expanded use of technology and nature, I believe younger generations will
consider rural living."
---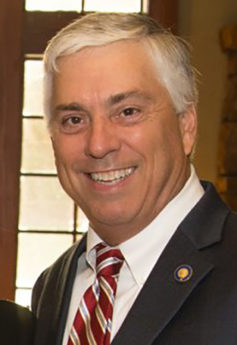 James Towery 
Former owner of Steelman Transportation, Springfield
Former owner of Steelman Transportation Jim Towery has been an active participant in Springfield life and that of the Ozarks area community for several decades. A few years ago he received the Missouri Community College Association's Award of Distinction for his work and involvement at Ozarks Technical Community College. Towery has been a strong advocate for the college's transportation programs over the years. As a long-time member of the OTC Foundation Board, Towery served as chair in 2016 and helped secure the $2.1 million funding necessary to expand the college's diesel technology training center. Towery, who is originally from Southern California, graduated from the University of Colorado in 1983 with a bachelor's degree in business administration. Towery moved
to Springfield in 1989 to open United Roofing Supply. After 21 years in the wholesale roofing supply business, he sold the company and eventually went into the trucking business. Towery and Brett Sheets purchased Steelman Transportation, a long-haul flatbed trucking company with 35 trucks. Under their ownership, the company grew into a fleet with more
than 90 tractors and 140 trailers.
---
Bill Turpin 
Missouri Innovation Center
Columbia
Bill Turpin is the interim associate vice chancellor of economic development at the University of Missouri and President and CEO of the Missouri Innovation Center, which is a non-profit and has a mission of "providing support for high growth business ventures that improve human life and sustainability." He works with faculty and students from the University of Missouri and local entrepreneurs to start and grow technology-based companies. And he is a big supporter of the much-talked-about Hyperloop, which would be a transportation system between Kansas City and St. Louis that would only take 30 minutes, and on the way, there would be a stop in his home base of Columbia. "The hyperloop would create economic benefit, improve productivity, and help unite our state," Turpin said. A Missouri native who grew up in Bowling Green and went to Mizzou, he lived in Texas and California for a bit. Turpin joined the faculty of the University of Missouri in 2014, "to help my alma mater and home state," with working on technology solutions. "Columbia is home to Missouri's flagship public research institution," he said. "I get to work with a variety of innovators from MU and the local region. We have a vibrant entrepreneurial ecosystem."
---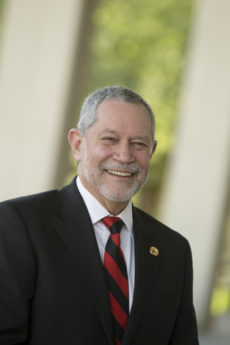 Carlos Vargas 
Southeast Missouri State Univ. Cape Girardeau
Carlos Vargas took on the role as president of Southeast Missouri State University in 2015, becoming the 18th person in the institution's history to hold that position. He came there from Kutztown University of Pennsylvania. Vargas grew up in Mexico and then moved around the United States in academic-administration fields that took him from University of Massachusetts-Amherst to Kent State University, in Ohio. "During my visits to Southeast, as a candidate for the presidency, I realized that the university faculty and staff were very committed to the concept of student success," Vargas remembered.  "As I walked through campus, I saw myself among the many students that crisscrossed the campus from one building to another.  What a powerful feeling that was!" He also called Cape Girardeau, "a great place to live and learn." When Vargas was a high school student in Mexico, he says he fell in love with physics, and that sparked his enthusiasm for teaching. "But more than anything, I chose a career path in education because I truly enjoy getting to personally know our students and helping them succeed. Nothing gives me greater joy or satisfaction than to watch our students as they navigate their college experience."
---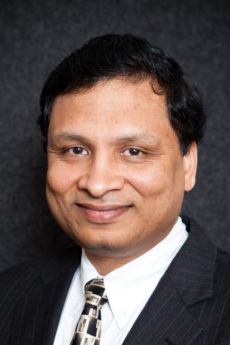 Day Veerlapati 
S2Tech
Chesterfield
Day Veerlapati might have grown up in India, but he considers himself a Missourian. Having lived here since 1987, he is the president and chief executive officer of S2Tech, an IT company based in Chesterfield. Veerlapati started his time in Missouri at McDonnel-Douglas' information-systems division in Hazelwood. Despite being based in what traditionally has not been considered a tech hotspot he stayed for personal reasons, including his children. "I wanted stability and good education for them, and the Midwest is wonderful," he said. "There is less crime and good schools and a good cost of living. The Silicon Valley's cost of living is so high and the commutes are so bad. Maybe you can get nice weather for a few months, but it's a big expense to live there, so what I have found is that we have good universities. The entrepreneurial ecosystem is developing here faster than anywhere else in the country," he said. Other than running an IT business, Veerlapati helped found St. Louis Business Incubator last year, which works to promote technology development in the region. He is also a big promoter of workplace wellness and offers yoga and meditation classes to his employees. "The biggest challenge in our country is mental health, the work stress and the family stress," he said.
---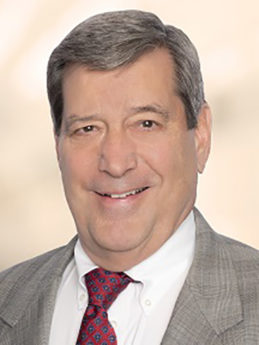 John "Nip" Weisenfels 
Rouse Frets White Goss Gentile Rhodes, Kansas City
John "Nip" Weisenfels has more than 40 years as a real estate attorney in the Kansas City area and has helped shape the Kansas City skyline. Weisenfels grew up in the St. Louis area and attended the University of Missouri graduating with a degree in chemical engineering, before earning his law degree there. While in college he played for legendary coach Dan Devine, including making an appearance in the Orange Bowl in 1970. He started his law career at Shook, Hardy and Bacon in Kansas City, working there for several years before moving to a smaller firm and then eventually starting his own firm in 1987, practicing with fellow Rouse Frets attorney Fred Crouch. In 2000, both Weisenfels and Crouch moved over to the firm that eventually merged into Rouse Frets White Gross Gentile Rhodes. Some of Weisenfels more notable developments that he has worked on have included the renovation of the Kauffman Stadiums, the Ward Parkway Shopping Center development, a variety of the Ward Parkway corridor building projects stretching from 81st street to Wornalll, the new Board of Trade building on the Plaza; and numerous other projects throughout Missouri,  stretching from Kansas City to St. Louis.
---
Tim Wentworth 
Express Scripts Holding Company
St. Louis
Tim Wentworth is the president of Express Scripts Holding Company, a St. Louis-based firm that provides subscription services, and is also president of Cigna Services for the health-insurance giant. He has two big-time roles because of some big-time mergers. The first one was when he worked at Medco, back in 2012, where he was a vice president. Express Scripts acquired the pharmacy-solutions firm for $29.1 billion. He was eventually given the president title in 2015. Then a few years later, Express Scripts merged with Cigna, in a $67-billion megadeal that closed in 2018. Wentworth graduated from Monroe Community College, in Monroe County, N.Y., which might be the cheapest education one can get for going on to head two huge companies. He pays back by having helped to established a $50 million scholarship fund for the school with his wife and in 2009, reportedly gave the small school a Steinway piano. Since the campaign was established, the couple has gifted Monroe C.C. more than $4 million as well. After his time at Monroe, Wentworth attended Cornell University. Before his time at Express Scripts and the related companies involved in its mergers, Wentworth was an executive at both Mary Kay and PepsiCo.
---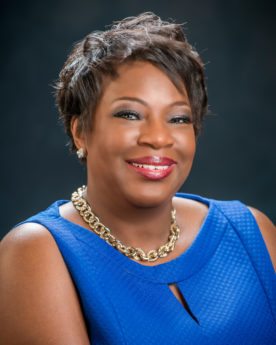 Bridgette Williams 
Heavy Construction Association
of Greater Kansas City Kansas City
You wouldn't think that the Executive Director of the Heavy Constructors Association of Greater Kansas City grew up on a farm, but she did, and she is also the first woman and African American to hold the position in the organization's history. Bridgette Williams runs the HCA, whose members have worked on many of the areas most significant projects, such as the revitalization of Union Station and Liberty Memorial, most highways, bridges, streets, airports, dams and water systems in both Kansas and Missouri. Founded in 1950, the HCA has been in the forefront of transportation, public works, infrastructure issues and campaigns in the greater Kansas City area, and in the states of Kansas and Missouri. Williams has worked in the field of transportation, construction and economic development policy for more than 20 years starting her career as a part time receptionist for the Greater Kansas City AFL-CIO.  She eventually worked her way through the ranks and was elected president, serving for more than 15 years, representing more than 100,000 working men and women. The married mother of four received an Executive Masters in business administration from the Helzberg School of Business
at Rockhurst University.
---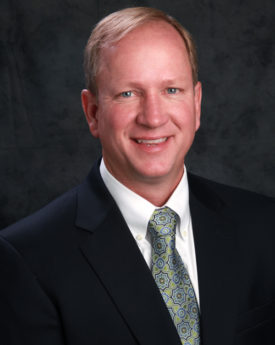 Warren Witt 
Lake Ozark Watershed Alliance
Sunrise Beach
The common element between his childhood along the Mississippi River and the past 16 years at the Lake of the Ozarks has been water. And in two capacities at the lake, he's touching a lot of lives. The first is in his role with Ameren, where he has oversight for operations at Bagnall Dam, one of the biggest hydro-electric generation facilities in Missouri. The other is with the Lake Ozark Watershed Alliance, a group focused on maintaining the water quality of the state's premier tourism destination. "Hydro is the original power generation method," said Witt, whose previous Ameren job was with the Callaway Nuclear Station. "But hydro is much more connected to the community. This dam forms the lake, which is the most heavily developed large lake in the country and the most heavily developed power plant community in the country." That means a lot of state and federal agencies, from wildlife to energy to conservation, have a finger in the pie. His alliance work complements what he does to meet Ameren's obligations regarding water quality. Among the alliance's successful initiatives is promotion of low-impact landscaping to reduce soil runoff into the lake, creation of a watershed-management plan, and now work to develop a new plan encompassing more of the lake region.