The Heart of a Nation, Beating Proudly
Meet 50 Missourians whose achievements set them apart.
What makes the Show-Me State the centerpiece of America? We can give you 350 reasons why Missouri is both a state of mind and a sense of place. That's the grand total of people featured in Ingram's 50 Missourians You Should Know series, now in its seventh iteration.
From every corner of the state, from every walk of life, from CEO suites to university research labs, from banks to monasteries, law firms to limo services, from manufacturing floors to medical centers, the 2017 class of 50 Missourians You Should Know is a patchwork quilt of the best this state has to offer in business, in education, in non-profit life, in sporting, cultural and entertainment venues.
Taken as a whole, their contributions today are driving this state forward with new ideas, new products and new services that will define the Missouri of tomorrow.
You might not realize it, but their work, in ways large and small, impacts the quality of life for everyone in the state.
Please join us in recognizing them for helping build a better Missouri.
---
Randy Allen
Jefferson City Chamber of Commerce

It is not a big leap to go from being an accomplished architect to leading the Chamber of Commerce in the state's capital city: Both lines of work require an understanding of form and function, and an understanding of what it means to build on a solid foundation. Hometown product Randy Allen has followed that path, where he's led the Chamber in Jefferson City for more than a decade, and where he's at work on that foundation.
"As many communities are faced with stagnant growth, we too are faced with growing challenges with work-force development, hanging demographics, and economic changes," Allen says. "We in Jefferson City and Cole County believe our future is creating and attracting a work force suited to highly technical jobs, as well as advanced manufacturing, and healthcare. We also intend to develop ideas and initiatives to "'grow our own.'" Allen's understanding of the public/private nexus was honed by nearly two decades with an architectural firm, then with a state facilities-related job in 1993. He eventually rose to assistant commissioner in the Office of Administration before joining the Chamber.
---
Joe Ambrose
First Bank
St. Louis
We might not think of commercial banking as a classic public-policy venue, but Joe Ambrose, vice chairman of First Bank in St. Louis, has viewed it differently since his career began. "I knew I wanted to do something along those lines—financial services or community development, the policy side of things," Ambrose says. "I fell into a role as a bank examiner while still in college, and banking seemed like a great career path."
So City Hall's loss—or perhaps Jefferson City's or Washington's—was banking's gain in the St. Louis region, where Ambrose has used his commercial banking acumen to drive the regional economy forward. "All of the good bankers I ever knew were active in the community, not just from the lending side, but from a development side, a growth side," he says. First Bank gets involved in the community at all levels, he said, and that makes for a better region, and a better bank to serve it. A huge hockey buff, Ambrose was still strapping on the skates and pads well into his 50s, but has forsaken that long-time passion for one somewhat easier on the joints, restoring vintage cars.
---
Shawn Askinosie
Askinosie Chocolates
Springfield
After 20 years of practicing law, Shawn Askinosie felt he needed a career change, and sought inspiration for it by turning to prayer—for five years. Sometimes, that's what it takes if you want to become a world-class master of the confectionery arts, which he's done since founding Askinosie Chocolates in 2005. "I just didn't know it would take five years" to find that direction, he wryly observes today. Step One was learning the fundamentals: "I had no idea that chocolate came from a bean," he confesses. Step Two was moving the chocolate-making out of his kitchen at home (with some encouragement from his wife).
Then he started traveling to cocoa-producing nations to learn how the slightest variables can affect the quality and taste of finished chocolates. His company makes small batches of award-winning goodies, and he's constructed a model that gives his overseas growers a stake in the company's success. A former defense lawyer, he's well-known for his philanthropy, he's an occasional blogger at Huffington Post, and he's a Family Brother at Assumption Abbey, the Trappist monastery near Ava.
---
Paula Baker
Freeman Health System
Joplin
Perhaps more than any other healthcare executive in the state, Paula Baker looks at someone's well-being through twin lenses: the physical and the mental. A native of nearby Pittsburg, Kansas, who left college with a teaching degree, she came to healthcare administration by chance—one advancement at a time, starting as an executive secretary at a mental health center not long after marrying.
"The plan was to work there just until I figured out my next steps," Baker says, but "I soon discovered that mental health was my passion. I saw first-hand the difference we could make in individuals' lives." For the next 20 years, she rose through ranks at the Ozark Center, eventually taking the leadership role, and after a 1996 merger with Freeman Health, continued to advance there, becoming CEO in 2011. That role draws on two driving interests: "I have always believed that the integration of mental and physical health is an intricately woven tapestry essential to well-being, and that one cannot be separated from the other," Baker says. "It was painful to see the stigma that was often attached to mental health issues."
---
Sharon Beshore
Missouri Arts Council and Trust
Joplin
After more than 20 years as an instructor in communications and language arts from K-12 settings to higher education, Sharon Beshore pivoted to her passion for the arts, something she first became aware of as a young girl seeing how collecting and supporting art had influenced her father. That flame grew through her first year in college and first trip to see visual and performing arts at a world-class level in New York.
Since moving to Joplin in 1980, she's been building on that interest in a big way: She currently sits on eight arts-related boards, including Connect2Culture, which she founded in 2009 and still chairs, and the Missouri Arts Council and Cultural Trust's board, where she's a past chairman and has been a member since 2005.
"I see my non-profit work as that of an arts activist," says the native Texan. "Communities across the country, including those in Missouri, recognize that a creative community offers cultural amenities that encourage economic growth and tourism and promote a better quality of life for businesses and residents," and much of her work is aimed at bolstering arts in smaller communities across Missouri.
---
Patrick Conway
Missouri House 10th District
St. Joseph
Patrick Conway's roots run about as Missouri-deep as anyone's: His great-grandfather settled near the Missouri River a decade before St. Joseph was even founded. "I have always felt a connection here and now most of our children are within one hour of the city," says Conway, who served for 28 years as Buchanan County clerk. In 2010, he took his public service up a level, earning a seat in the Missouri House, where he's starting his fourth and final term representing the state's 10th district.
It will be a challenge; he and fellow House Democrats are outnumbered nearly 70-30 percent by the GOP. But it's a fight worth undertaking. "When I had the opportunity to serve in the House, I felt I could bring a perspective of having served in county government and make changes that I believed would help local officials to operate," he says. The spirit of cooperation between the public and private sector, he says, sets Saint Joseph apart from other communities, and government has played a key role in economic development. "I believe that Saint Joseph has a sense of support, especially for locally owned business," he says.
---
Matt Cutler
Harness Dickey
St. Louis
Once upon a time, Matt Cutler's grandmother told him, "We need a lawyer in the family." That's what put him on a path toward patent law, where the legal world intersects his other interests of math and science. He's been quite successful—and quite busy, given recent changes to streamline the process for challenging patents: "I have enjoyed a front-row seat to this sea-change in patent law as a commentator, speaker, blogger, and active participant."
Cutler founded the Joshua Chamberlain Society, which provides long-term support for combat-injured veterans and children of those killed in action. Where other well-intentioned efforts focus on the short-term, he says, "The mission of JCS recognizes that the injuries and difficulties will last a lifetime." The society is named for a Civil War hero who spent his post-war years dealing with his battle wounds and caring for other vets. This Chicago native refers to himself as "a Cub fan trying to survive in Cardinal territory." But he's also quick to point out that St. Louis is home: "I have been here for 23 years and would not trade the great community we have become part of in St. Louis."
---
Ted Day
MO-SCI Corporation
Rolla
Father really Does Know Best: Ted Day's dad urged him to become a pharmacist, and that worked out quite well, taking him from the UMKC School of Pharmacy up to director of ancillary services and Director of Pharmacy at Phelps County Regional Hospital back in Rolla. Then Dad weighed in with more career advice: Come work for me.
Just like that, the younger Day was on a new career track at MO-SCI Corporation. "I knew nothing of the glass and ceramic materials fields, but knew that my father needed a hand, and that was enough for me," Ted Day says. The hometown Missouri University of Science and Technology allowed him to audit ceramic classes and quickly learn the science behind the glass field and apply that to business leadership. It was the right move: "Looking back today, I'd have to say it would have been a BIG mistake not to have taken the opportunity when offered," says Day, whose company creates niche products for the healthcare sector. The presence of the university and state efforts focused on diversifying small business in rural areas have helped the company export its products into international markets.
---
Bill DeWitt III
St. Louis Cardinals
St. Louis
This baseball executive's back-story reads like a movie script: Once upon a time, his grandfather, the son of a St. Louis butcher, took a job selling sodas to baseball fans at Sportsman's Park to help his family get by. Branch Rickey—a familiar name to Cardinals fans—saw how hardworking he was and gave that teenager a front-office job. That's the point where you might see a montage of the various positions Bill DeWitt, Sr. rose through in baseball—eventually putting together an ownership team that purchased the Cardinals in 1996.
Today, his grandson, Bill DeWitt III, is at the helm as team president. He didn't grow up in St. Louis himself, but had visited family often and felt quickly at home, especially, as he once told a reporter, when fans started telling stories about the baseball world his grandfather came of age in: "I realized I had strong roots here," he said. In addition to keeping the Cardinals' flame burning bright, DeWitt continues nurturing those roots with work on behalf of organizations such as Cardinals Care, Big Brothers Big Sisters of Eastern Missouri, St. Louis Sports Commission, St. Louis Municipal Opera and others.
---
Ron Ditzfeld
Ditzfeld Transfer
Sedalia
Affection for his hometown runs deep in Ron Ditzfeld: "Without Sedalia, I don't know what I'd be," he says with all sincerity. Ditzfeld remembers when the family business had a handful of one-ton trucks hauling mostly local railroad freight; later they branched into long-haul trucking, which paid off when deregulation came along in 1980. "Dad had such a great relationship with all the industry here in Sedalia, that they supported him for his own ICC [Interstate Commerce Commission] authority." That opened the door for considerable growth. Today, Ditzfeld Transfer has 42 road trucks, 128 trailers, 800,000 feet of warehouse space, and has branched into both charter transportation and trash hauling. "Sedalia's been really good to us," he points out, "and hopefully we've been a little bit good to Sedalia." More than a "little bit": Ditzfeld's generosity is well known, and includes giving the local high school a regulation soccer field in memory of his wife, an avid soccer fan who died in a car crash. Large among this Army veteran's charitable interests is the high school's Junior ROTC program.
---
Gene Dorrel
United Electric Cooperative
Maryville
Gene Dorrel is a true believer in the cooperative business model. "I'm governed by a 12-member board that is voted on by the membership," he says. "We don't have to answer to investors who live in New York or California; we have to answer to our neighbor who lives next door." And it's not just about providing electricity.
United Electric is currently working on getting fiber optics deeper into rural areas. According to Dorrel, "Fiber will allow a lot of people to stay in the rural communities and have businesses with communications where-withal so that they don't have to go to the cities anymore." It helps that the board shares Dorrel's deep affection for the community: "I have a good board and they're concerned about the rural way of life." He describes their point of view this way: "If we can do something to improve the quality of life of rural Missouri, and we're in a position to do it when no one else is, or for whatever reason doesn't want to, why wouldn't we?"
He also served as a Northwest Missouri State University regent, helping strengthen his alma mater and maintain its position as a community asset.
---
Elaine Drodge Koch
Bryan Cave
Kansas City
She remembers going to court after school, in seventh grade, in Tennessee, when her mother had jury duty: "I was intrigued by the whole workings of the legal process," Elaine Drodge Koch recalls, "but I was also appalled by the blatant sexism and racism." She heard a judge call an African-American man, "boy." Her mother remembered being treated as less-than-intelligent because she was a woman and homemaker. Later, during law school in New York, Koch began helping people without a voice at a clinic that provided assistance in navigating government benefits.
Today, she champions fairness by helping companies deal with often-conflicting employment laws. "The companies I represent are trying to do the right thing," she says. "Sometimes, they need some guidance in how to do it." For example, employers need to weigh the extent to which a criminal background can be considered in hiring vs. the possibility of future liability for workplace violence. The work force members who benefit from Koch's efforts may not know her name, but they certainly benefit from her presence.
---
Carl Edwards
NASCAR Driver
Columbia
There's nothing a town can experience quite like a beloved local boy making good in the big time; that's how Columbia sees NASCAR champion Carl Edwards. Much-loved in his home town, Edwards is known for proclaiming the virtues of Columbia and its people. In remarks at an awards banquet, he once said, "Thanks to everyone back in central Missouri. I mean, I am living the dream of so many people, and my dream in particular, and it's because of so many people back home."
Before he announced his retirement from the racing circuit this month, he had come a long way from the dad-built go-cart he was driving at age 4. His career began in earnest at 15, driving four-cylinder cars and winning four feature races around Missouri and Illinois. Today, his record includes 70-plus wins in various NASCAR series races, more than 400 Top-10 finishes, and more than 50 starts in the coveted pole position. And that's not counting the various exhibition and unclassified races he's driven. In addition to his driving, Edwards is well-known for his dedication to charitable causes in Columbia and for national organizations.
---
Steve Edwards
CoxHealth
Springfield
"If I added up the total years my childhood family spent working in healthcare at CoxHealth," says Steve Edwards," it would exceed 150 years." So, he's carrying on a healthcare tradition he's known all his life. For starters: Mom was a nurse, and Dad was COO and then CEO of the company that became CoxHealth. The example of his family, which included two more nurses and an emergency medical technician, is what Edwards credits with steering him toward his own healthcare career. "I sat around the dinner table every night and heard their stories," the youngest at that table remembers. "My family taught me that healthcare was hard, and that is why they chose it. They wanted to make a difference."
He's doing just that now, maintaining the standards and planning the future of an award-winning healthcare system. His first job as a teenager? The CoxHealth grounds crew. At barely 100 pounds, he had to dig a hole, four feet wide and deep. He recalls reaching the bottom—all sweaty and blistered: "I remember seeing men in nice suits, heading into the hospital, and I thought to myself, "How do I get that job?"
---
Jim Ferguson
Heart of America Beverage
Springfield
When Coors advertised for a beer distributor in the Springfield area, lawyer Jim Ferguson, who had developed a taste for Coors in college, decided the opportunity appealed to him. He expressed his interest and received a 24-question application: "Like any good attorney," he cracks, "I answered those 24 questions in five volumes of about 80 pages apiece." Whatever he said in those volumes did the trick: Today, his Heart of America Beverage represents dozens of excellent brands, but there'll always be a special place in his heart (and his home refrigerator) for Coors.
Success has enabled Ferguson to give back to the community that gave him "one of those childhoods in the '50s and '60s that people describe as idyllic." He's particularly fond of charities providing direct service to people in need, such as The Kitchen, Help Give Hope, Salvation Army and Care to Learn. Ferguson also supports hometown Missouri State University, where he helps fund a scholarship for minority students.
He spent his K-12 years at a school on the Missouri State campus, and likes to tell students, "I was on their campus for 13 years and never graduated!"
---
Howard Fisk
Fisk Transportation
Springfield
Howard and Jan Fisk were high school sweet-hearts. Today, they're seen as sweethearts by any number of people they've helped over the years. Why do they put so much time into their community? If you'll pardon the pun. that's just how these transportation company owners roll. "My wife is on half a dozen boards today," Howard points out, "She's a city councilperson, and she's running again. Why is she doing that? Because we believe that's what you're supposed to do." Her dad was a grocer who would quietly send a week's provisions to any family fallen on hard times. Howard Fisk is the son of a veterinarian who would accept corn he didn't need as payment, out of respect for the dignity of people who had no money. Now a member and veteran of many boards himself, puts it, "I grew up understanding that you're not an asset to your community unless you give more to it than you take." About their business—which Howard still thinks was a long-shot given the size of their community—he says, "We overcame the improbability of success through hard work."
---
Judith Fitzgerald Miller
Sinclair School of Nursing
Columbia
If you know a skilled nurse in Missouri, odds are good that she or he was trained at Sinclair School of Nursing at the University of Missouri. Dean Judith Fitzgerald Miller says 88 percent of her graduates stay in Missouri, with many coming directly to this region.
A small-town Wisconsin native, Miller learned important perspectives from her farmer father: "He was a role model for me in terms of how to treat people with openness, kindness and inclusivity." Those perspectives are foundational to her approach to nursing, especially her extensive work in coping with serious illness: "I wanted to understand people holistically," she says, "to have a deep understanding of who each individual is, so I could draw on that for strategies to enable people to cope with even the most devastating diagnoses."
Today, she prepares nurses for ever-evolving roles. "That's moved now to a collaborative relationship" between physicians and nurses, she says. "Both understand that we need to work together as teams to be able to have the best patient outcomes possible." "I see nurses as the linchpin for transformation."
---
Michael Garrett
Attorney
Monett
Monett, Mo., became home for Mike Garrett at the age of five. "It's a wonderful place to live and work and raise a family," he says—one with kind and caring people: "My father passed away when I was 12, and the community here was very supportive of our family." He left for a while to work in state government, but returned to enjoy family life and experience a wide-ranging, small-town law career, of which he says, "Nothing could have prepared me better for the bench."
Garrett went on to serve 12 years as an associate circuit judge, and seven more as city judge until his retirement last year. His attitude toward people speaks volumes about Garrett's reputation: "I felt that my primary job was to be sure that everybody was treated with respect." He adds, "If they can't find respect anyplace else, they need to find it in the courtroom, and that's what I always strived to do."
Today, Garrett strives to fulfill Monett's "Pride and Progress" motto, supporting to efforts that honor the past while looking toward the future: "It's a question of paying back just a small part of what the community has done for us and the environment it has provided for us."
---
Chris Hamon
White River Valley Co-Op
Branson
Earlier in his career, Chris Hamon learned an important lesson: "One of my bosses took me to a house that has a dirt floor. The lady had one light bulb. When she got to the end of the hours she was getting with her monthly fee, she would unscrew the light bulb." Knowing the member-owners of White River range from the struggling to the affluent fuels Hamon's dedication to the cooperative ideal, which he calls neighbor helping neighbor to accomplish a common goal. It's a perfect job for the grandson of a man who put apples and oranges in the mailboxes along his school bus route at Christmas, to show people he cared.
Devotion to community and neighbor are key aspects of life for Hamon. And he's not alone. White River's Operation Round Up (members can round payments to the nearest dollar, supporting an assistance fund) has collected millions for students, organizations and families. Hamon and his wife Deanna also support Fellowship of Christian Athletes, which he says provides coaches who help fill the father-void in children's lives.
---
Ron Hill
Euro World Design
Nixa
His road to design excellence wasn't exactly a road—for Ron Hill, it was more of a flight path: Before he opened his own home-design firm in Nixa, he was a licensed paramedic and was a member of the first flight team for a helicopter rescue unit that today is known as Mercy Life Line. But even while working as a paramedic, he was hearing a siren of another sort, from an artistic muse that echoed back to a childhood where art, music and song had a constant presence. He answered that call by going back to school with post-graduate work at Drury College's Hammons School of Architecture. Soon after, he started a small design firm that also did millwork design and fabrication for builders in southwest Missouri. Overseas trips to France and Italy provided inspiration for the types of homes he hoped to build, and his annual trips to Europe reinforce the influences that inform his work at the company he now calls Euro World Design. The firm produces homes in the mold of European chateaus, Tuscan villas and cottages, from intimate structures to sprawling manors of 5,500 square feet.
---
Robert Hughes
Missouri Health Foundation
St. Louis
His Missouri roots are still being set—he only arrived here from Rutgers University in 2011—but outside of a medical center CEO, few people in the state may have more impact on the health of Missourians than Robert Hughes does as president and CEO of the state's largest healthcare foundation. This career health-policy expert is in charge of an organization that distributes more than $40 million a year for health-related causes. With assets of more than $1 billion, it's the largest non-government funder of community health activities in the state.
Hughes, an Illinois native with degrees in philosophy and religion from DePauw University, also holds a master's in student development from Ohio State University, and he earned his Ph.D. in behavioral health from Johns Hopkins University. Since coming to work in the Show-Me state, he has helped the foundation sharpen its focus on four key areas of public health: preventing and treating childhood obesity, promoting greater insurance coverage for residents, reducing infant mortality and spot-lighting an issue that often flies under the healthcare radar, improved oral and dental health.
---
Crosby Kemper
Kansas City Public Library
Not long ago, Missouri was considered a bellwether state in presidential elections, and solid blue at the state-office level. That its grip on both traits has loosened over the past generation is due in no small part to efforts by conservatives like Crosby Kemper III to extol the virtues of limited government. He's done that in part by co-founding the state's premier free-market think tank, the Show-Me Institute. But it's a trend that can't go much further. "Missouri has certainly reached a partisan and rightward peak," says Kemper, the former banker who is now director of the Kansas City Public Library. While liberal Democrats in power here may be rare, he notes, "Republicans and the conservatives within the party now need to perform." Absent substantial progress on issues like a sluggish economy, urban crime and public education, he says, "there will be a rearrangement." He's taking a skeptical view of a Donald Trump presidency: If tariff talk pans out, he says, "I expect a future of high-priced consumer goods, a Mexican depression, (and) an end to the 'yuge' NAFTA-driven intermodal success in our regional economy."
---
Dennis Lower
Cortex
St. Louis
Perhaps it's fitting that Dennis Lower holds a master of divinity degree, because he approaches his leadership of the sprawling Cortex innovation campus in St. Louis with something of a clergyman's zeal. Since being tabbed to lead the 200-acre site in 2010, he's been the point man for efforts to drive innovation and entrepreneurship forward, capitalizing on the research capabilities of the park's founding institutions—Washington University, Saint Louis University, UM St. Louis, BJC Healthcare and the Missouri Botanical Garden—who cover the life sciences spectrum: human, animal and plant.
Cortex is a linchpin in a decades-long, $2 billion vision that would establish St. Louis as a global player in science and technology, by using university research and regional corporate technology assets to promote startup growth. At any one time, more than 50 companies may be operating in Cortex space, and since its 2002 inception, it has generated 3,800 tech-related jobs and more than $500 million in investment. The goal at buildout is creation of 13,000 jobs that will transform the St. Louis regional economy.
---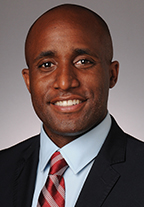 Quinton Lucas
City Council
Kansas City
His rise to prominence is grounded in the fierce determination of a single mother. Quinton Lucas still remembers how he and his two older sisters moved each year, sometimes twice a year, from apartments to houses, with occasional stops in a motel room—even, for a spell, in a nursing home. But his mother never gave up. "My mother's work built every opportunity in life I have ever had," he says. In 1992, she took him to the prestigious Barstow School in Kansas City, a world apart from what he'd known in public schools. "She helped me secure scholarships for a decade of private education," Lucas says, and he lived up to her hopes, graduating from Barstow, then Washington University, then law school at Cornell, and post-graduate experiences that took him around the world. After an initial foray into law in Washington, he came back home almost as an outsider, and discovered here what many outsiders do: "I saw I could make a great life in Kansas City, have an impact here, and still have friends throughout the country and world," he says. He has served the City Council's 3rd District on an at-large basis since his election in 2015.
---
Teresa Maledy
Commerce Bank
Columbia
The bond between community banker and community has always been a key determinant in the success of small and mid-size towns, but if there's a template for an ideal relationship, it would look a lot like Teresa Maledy. Her achievements go well beyond nearly four decades in banking, or serving as president of the Central Missouri Region for Commerce Bank, the largest bank headquartered in the state. Or being the first woman to earn the title of president within the Commerce system back in 2002.
What separates her is what she's done with that influence, as in 2010, when she became founding chair of the Community Foundation of Central Missouri, an effort to inspire charitable giving and connect donors to causes they care most about. A native of Columbia who worked for Commerce locations in St. Louis and Kansas City before coming back home, she's active in multiple mentoring roles and organizations, civic and higher-education board roles, economic-development leadership positions, and she's won multiple awards for her community service, including Woman of the Year by the Greater Missouri Leadership Foundation in 2014.
---
Greg McDanel
City Manager
Maryville
There was no culture shock when young Greg McDanel enrolled at Northwest Missouri State University nearly 20 years ago; the values of small-town Missouri life were cemented into place from his upbringing in Marshall. But there was something special about this college town. "I immediately fell in love with the community," he remembers. A decade after leaving town with his geology degree, McDanel took the next step on a career path in public service, coming back to Maryville as its city administrator. "One of our largest achievements has been developing and furthering the relationship with Northwest Missouri State," he says. "We're heavy in the town-and-gown relationship here, and we know that the university is the economic and cultural engine for this community and the region." To that end, the city partnered with the university to garner public support for a hotel tax that will fund construction of a $20 million campus athletic complex and recreation center. McDanel also has assisted with a 2015 expansion at the Kawasaki engine plant, the city's largest private employer.
---
Mark McHenry
Kansas City Parks and Recreation
Kansas City's park system started out modestly, with the 0.16-acre Andrew Drips Park at 16th and Belleview. The effort to build a world-class system began in 1892, and today, 125 years after it started, Mark McHenry is looking forward to celebrating a milestone anniversary for the system. The way McHenry sees it, "The urban oasis that is green space is just critical to urban life." He adds, "What would Manhattan be without Central Park? Just a concrete jungle." He also points out that Kansas City's Swope Park, at 1,805 acres, is much larger than Central Park's 843 acres.
In addition to overseeing 12,000 acres of parkland, McHenry's portfolio includes Kansas City's many iconic fountains, the "urban forest" of trees throughout town, and much more. Coming from farm-reared parents who were also involved in the local politics of Fort Dodge, Iowa, a career combining municipal administration and the outdoors was a natural. McHenry sees his parents' rural work ethic, and the lessons he learned as a boy working at his dad's service station, as the sources of his dedication to doing things right.
---
Brooks Miller
Jordan Valley Community Health Center
Springfield
Brooks Miller's passion for healthcare started in his hometown of Kirksville, a regional health referral center for northeast Missouri where healthcare was a popular occupation. "On a personal note," he says, "my mother was a nurse and three of my seven sisters became nurses, resulting in numerous conversations at the dinner table around healthcare." Given all that, it's little wonder Springfield appealed to Brooks when he arrived: "I found in Springfield an environment that was progressive, supportive of business and healthcare systems, with a real interest in improving the healthcare of the community."
As the first CEO of the company that runs Jordan Valley Community Health Center, Miller has overseen impressive growth from its start in a storefront facility. "We are a young organization, seeing our first patients on Jan. 4, 2003," he recalls. "We have grown to provide services not only in Springfield but in five separate communities" and 120,000 patient encounters per year—a tribute, he says, to a compassionate staff of exceptional care providers.
---
Rick Moss
Moss Marine
Lake Ozark
He grew up 22 miles east of the Lake of the Ozarks, so lake life wasn't a total unknown to young Rick Moss. But its real attraction didn't hit him until after he'd built and sold a painting business in the Kansas City area. When he took a job at a lake marina, the hook was set. "I fell in love with boats—in particular, the reality that these were machines created for the pure purpose of maximum power output," Moss says.
Years of working in operations management and technician roles for various marinas provided the background for starting his own service and repair operation in 1997, Mobile Marine. It morphed into Maranatha Marine—"a nod to my Christian faith," he says—then Moss Marine, to reflect his latest venture with his wife, a device he designed and built for boaters, the Quick Launch. Big, cruiser-style craft appeal to him with their complexity. "The evolution of technology in the industry has taken boating from carburetors and points-type ignition systems to fuel injection and computerized engine management systems, all of which meant ongoing training and updates for those of us in this field," he says.
---
Michael Murphy
Kansas City Public Television
From his suburban childhood in Parkville, to his urban teens on the Country Club Plaza, to his student days at the Kansas City Art Institute, to a career in which he has explored the heart and soul of the metropolitan area, KCPT's Michael Murphy has developed a deep affection for Kansas City and its people. And that serves him well, since his focus in on, "Getting up every day and attempting to make a contribution to the fabric of this community, this place we call home," he says.
For Murphy, broadcasting is about being useful to the community. "KCPT began as KCSD, owned and operated by the Kansas City Missouri School District," he points out, "We've always been a service institution." He's especially energized about expanding KCPT's audience in today's ever-evolving media landscape, pointing to 90.9 FM The Bridge (which celebrates KC musicians) and Flatland KC (a digital magazine). "These are startup businesses for us," he says, adding that content is the key, whatever the medium: "KCPT is turning it out, and delivering it to our city," says Murphy, who has won one national and 14 regional Emmy awards over his career.
---
Joseph Novinger
A.T. Still University
Kirksville
Joseph Novinger lived the life that rural Missouri civic leaders dread: That of a talented, accomplished student who goes to college, graduates—then leaves town to start his career. But after more than a decade and a half as a family physician in St. Louis, something tugging at Joe Novinger pulled him back to Kirksville. "When the opportunity presented to come back to my home town, I think I was ready to try something new, and just couldn't pass it up," he says, and with the blessing of his wife and three daughters, came back in 2008.
He's on the clinical faculty at his alma mater, A.T. Still University's Kirksville College of Osteopathic Medicine, and he's on staff at the Northeast Family Healthcare Clinic. That puts him directly in the path of two megatrends sweeping rural Missouri—trying to maintain a physician base that will serve that broad sweep of the state, and providing those very services himself. It is a unique venue for his work, he says. "Kirksville is likely the only town of its size to be home to two universities" plus a new dental school, he says. "This makes for a very diverse population in a town of less than 20,000 inhabitants."
---
Richard Ollis
Ollis Akers Arney
Springfield
It took a little time and self-exploration for Richard Ollis to gravitate toward the insurance business his great-grandfather founded. First, he joined the U.S. Navy at 17: "I was on an aircraft carrier where we spent 12 hours a day, seven days a week, working," he recalls, but taught him "the importance of working hard and putting in effort and showing up on time and being part of a team."
After the Navy and halfway through college, he decided to try the family's now employee-owned business. It was then a mentor encouraged him to join another team—Springfield's chamber of commerce. There, Ollis has made significant contributions to the business ecosystem in Springfield, such as recruiting and endorsing school board candidates. "You've got to have great people on your school board," he says. "If you can have a best-in-class public system, it's a huge economic driver for your community." The chamber also seeks out City Council candidates. That's just one aspect of Ollis' civic involvement. He's known for doing much, "I think there is a duty and an obligation to give back to the community that supports you as a business person," he says.
---
David Patterson
University of Missouri
Columbia
With a Montana ranch upbringing, scientific beef research wasn't a surprise career for David Patterson, but it's probably part of why he's so good at it. He's known the world of beef producers all his life. In 1996, this reproductive biologist (with K-State credentials) came to Mizzou from Kentucky, where he had helped Bourbon County beef producers ensure consistent fertility among their herds, increasing production and profit potential by allowing ranchers to retain more female stock for profitable breeding. The way MU's system is designed, the move offered an opportunity to try that model statewide with a world-class team. "The repro group here at Mizzou is arguably one of the best, if not the best, in the nation," Patterson says, "Being a part of that group and having a chance to collaborate with other individuals within the group was very appealing." Suffice to say that the program has been a success. One estimate says the Show-Me-Select Program has contributed some $120 million to Missouri's economy. So the next time you enjoy a steak, raise that Cabernet in your hand to Patterson and partners.
---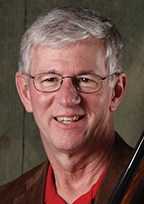 Larry Potterfield
Midway Arms
Columbia
Hunters in Missouri alone harvested nearly half a million deer the past two seasons. Even if none of them missed a single shot, that's still half a million rounds of ammunition. Multiply that number by the nation's hunting population—and species targeted—then factor in the need for clothing, footwear, gun parts, optics, knives, tools, camping supplies and more, and you can see how big a market Larry Potterfield's Midway Arms is serving.
He founded the company as a gun shop in 1977, but saw the value of shifting to a mail-order model. When the Internet came along, he was positioned to sell supplies to anyone, anywhere. "I am a just a country kid from Missouri, whose parents instilled in him solid values and helped him get a good education," says this Mizzou grad. "Hunting, fishing and the great outdoors have always been a part of my life, and I have been fortunate to work in the industry of my passions." He's also stirred that passion in young hunters with the Midway Foundation he founded with his wife, Brenda; corporate partners have helped raise $25 million in endowment funding for scholastic shooting programs.
---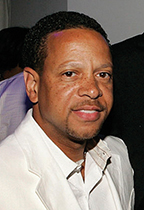 Eric Rhone
Visions Management Group
Frontenac
For Eric Rhone, Missouri's place on the national entertainment stage isn't limited to personalities like St. Louis natives Cedric the Entertainer, Jenna Fischer or Ellie Kemper. Rhone is committed to raising the state's profile as a venue for filming movies and TV, through his work on the Missouri Tourism Commission, where he's been a member since 2009. He's also a one-man connection between the Gateway City and Hollywood, shuttling between palatial homes in each city as part of his work as a writer and producer of various films and TV shows. And he keeps his hand in talent management by working with Cedric—full name, Cedric Antonio Kyles—his college roommate from their days at Southeast Missouri State back in the early '80s.
In addition to the tourism board duties, he's held roles on various non-profit and civic organizations in the area, including the St. Louis Regional Chamber and Growth Association. Other business interests include A Bird and A Bear Entertainment, a production company, and C&E Investment Group, which focuses on commercial real-estate projects in the region.
---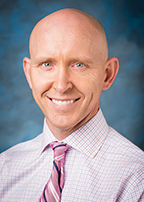 Patrick Rishe
Washington University
St. Louis
His family instilled a passion for sports back in his hometown of Potsdam, N.Y., and mentors at his alma mater, UNC-Charlotte, "opened my eyes to how I could apply my passion for sports in both an academic and business setting," says Patrick Rishe. Today, this sports economist is a professor in Washington University's Olin School of Business, an author, and a nationally-regarded authority on all aspects of the intersection between sports and money.
His niche affords a rare perspective on the fiscal arms races taking place not just for pro sports franchises, but on college campuses as recruiting tools, and even with local convention bureaus pushing glittering new athletic complexes. It also has given him a more dispassionate take on losing the St. Louis Rams last year, something he says was almost inevitable after the city gave the team an easy way out of the Edward Jones Dome. Still, that loss has created a vacuum. "I know for a fact that MLS leadership wants to come to St. Louis," said Rishe, who has no doubt that the long-term economic benefits would outweigh the public investments being discussed for a stadium.
---
Gary Robb
Robb & Robb
Kansas City
After going away to law school and then practicing in Chicago for two years, Kansas City native Gary Robb got homesick, returning in 1983. About a year later, Robb & Robb opened shop, operating as a general personal-injury law firm, until the early 1990s, when he and his lawyer/wife Anita won many millions in damages for clients in a high-profile case involving a helicopter crash. As a result, Gary says, "Our aviation practice snowballed. We started receiving referrals all across the country." It also led to Gary's writing a book, Helicopter Crash Litigation, now in its second printing. "The first thing that I would tell your readers is do not ever fly in a helicopter," he says. Noting that helicopters can't glide when things go wrong, he cautioned that, "What we have found over the years is that the helicopter accident rate is 50 percent greater than for regular airplanes. They're just dangerous aircraft." And while big-money jury awards make headlines and reputations, Robb says the bigger rewards are elsewhere: "The biggest single thing is when the case is all over and the client says to us, 'I just feel good about the process and I feel justice has been done and I can live with it.' "
---
Mark Rounds
City Administrator
Lexington
Seeing how deeply and actively his public-servant parents cared about community and neighbors, Mark Rounds wanted a career that would let him help people, and that led him away from his Kansas hometown, just outside of St. Joseph, Missouri, and to the housing projects of Tulsa. "Before I knew it, I had spent a very successful and rewarding 30-year career of public service in Oklahoma," where he had become City Manager of Claremore, northeast of Tulsa.
In 2013, Lexington offered Rounds an opportunity to move closer to his roots. Among his favorite accomplishments as city administrator is a four-county economic-growth program that fostered a collaborative atmosphere by which public/private partnerships can thrive. "Lexington is currently working on this type of partnership to renovate Downtown buildings and provide good quality housing," he says. According to someone who works with him, Rounds' efforts are getting him noticed around the state: "I have not met a city administrator who demonstrates such a high level of energy, knowledge and vision in regard to his work," one mayor said.
---
Jon Rust
Rust Communications
Cape Girardeau
For years, Jon Rust lived and worked almost anywhere but Missouri: Boston, North Carolina, New York, Washington, California, Tennessee—even Russia and the Czech Republic. In 2000, he came home to Cape Girardeau. Today, he is co-president of Rust Communications, with print, broadcast and digital enterprises in nine states, and where his focus is credibility, whatever the medium: "The world still needs quality journalism," he emphasizes, "and that's what we strive to provide." "We seek to enhance the core enterprise while constantly developing new business models," he adds.
Success today requires more creativity than when Jon was 6, standing on a soap box, helping the inserting crew at the family's first newspaper. A Harvard Business School graduate, Rust was hired by the school to write cases on Internet media companies, which led to nine years on the board of directors for the Associated Press. He continues to travel frequently—for both business and pleasure. A goal that he and his Belarus-born wife, Victoria, have for their four daughters is for them to spend at least six weeks in Russia or Belarus each year.
---
Dan Schuppan
MBS Direct
Columbia
If you've ever winced at the price of a college textbook, you might consider sending Dan Schuppan a thank-you note: It could have been a lot worse. MBS Direct, the nation's largest distributor of used textbooks, estimates that during Schuppan's 31 years as president of the company, his cost-cutting initiatives have translated into more than $2 billion in savings on those books for college students, more than $32.6 million of that last year alone. The company is a pillar not only in the country's academic infrastructure, but the world's—it shipped more than 1.1 million orders to 625,000 students in 173 nations last year. And reflective of its embrace of the digital age, it has more than 370,000 titles from which students may choose.
Long-time MU football fans will quickly recognize him by name; he played defensive end for the Tigers (at all of 187 pounds), and was part of what many consider one of the best teams in Mizzou history, with a 1966 Sugar Bowl championship over the Florida Gators. A Vietnam veteran, Schuppan didn't leave his collegiate game on the field back home—he also played for his Army division, winning the Pacific Rim title.
---
Suzanne Sitherwood
Spire
St. Louis
The "man's world" of the energy sector never intimidated Suzanne Sitherwood. Having grown up on military bases, amid men, metal, machines and utilitarian facilities, it was natural to her. She has stepped in, stepped up, and created growth along the way. This CEO hit the ground running upon her arrival at what was then The Laclede Group, changing an entrenched, siloed management construct by fostering a collaborative atmosphere at every level of the company—leading by example. She also went to work immediately on restructuring for growth and acquisitions to expand Laclede's range of services.
Among the next steps for Sitherwood, as the company re-introduces itself as Spire, is to forge a better connection between the company and its customers. As she wrote in the company's 2016 annual report: "By bringing energy and people together, we will build stronger relationships with our customers. That's why our new symbol consists of two shapes that form a handshake… the idea behind a small gesture like a warm and confident handshake is how we're changing the utility mindset for good."
---
Rob Swafford
Swafford Ford
Richmond
It was never really a question whether Rob Swafford would put down roots and stick with the business founded by his grandfather, father and uncle, Swafford Ford. "Growing up in the business, working summers in high school and a few summers during college, I always felt a draw to return to the family business and Richmond," he says. Thoughts of other vistas during college would always fade quickly, he says: "Richmond is a great town, with close proximity to Kansas City, a great place to live and work."
The family influence was huge in his life, and he saw how they returned to Richmond by supporting the local schools, hospital, civic organizations and community initiatives. It helped him model his own life and gird him for the challenges of small-market vehicle sales. "Yes, we will never have hundreds of vehicles to choose from," he says, "but we do have a nice selection and access to technology to deliver the right vehicle for the customer." But small-town selling has its advantages, too: "We know our customer," he said. "We see each other at the grocery store, on the golf course, at church or at the ball field."
---
Sheila Sweeney
St. Louis Economic Development Partnership
Growing up in south St. Louis, Sheila Sweeney developed early respect for business people. She remembers tagging along when a neighbor made sales calls for his awning business, and learning the power of relationships. Another early mentor ran a implement-sharpening business from a pushcart, in all types of weather. "I always respected that," she recalls. "I walked with him many times, just to learn his methods." All of that, plus the citizenship she learned from her parents and her expertise in commercial and industrial real-estate development, adds up to a broad perspective on the local business landscape. It serves Sweeney well in her efforts to transform St. Louis business districts, grow and retain companies and promote innovation and entrepreneurship. "St. Louis County is the largest economic engine for the state of Missouri and continues to serve as a significant business hub for the United States," she says. "Our central location, coupled with easy access to the Mississippi and Missouri rivers, will keep the St. Louis region as an important part of the local, national and international economy."
---
Henry Sweets
Mark Twain Museum
Hannibal
After 39 years as executive director of the Mark Twain Boyhood Home and Museum in Hannibal, Henry Sweets may be starting to channel the brevity and wit of Samuel Langhorne Clemens himself. "When I started, I had no idea that it would be a long tenure," he quips. "However, Mark Twain grows on one." Indeed: The wealth of well-known writings and letters Twain left continues to present new interpretation, says Sweets, an expert on all things related to an iconic Missouri figure.
Sweets himself became a Missourian at the age of one, when his family moved from Kentucky, and after earning degrees in chemistry and a master's in education at the University of Illinois, he became a teacher. He was wrapping up another degree in U.S. history and museum studies when the last person to serve as live-in curator of the museum retired. Nearly 40 years later, Sweets reflects on serving world-wide audience. "Our visitors came from 60 or more countries each year," he says. "Missourians should appreciate how well-known Mark Twain remains today and how much influence his writings still have."
---
Anthony Tersigni
Ascension
St. Louis
This chief executive's organization—the largest nonprofit health system in the U.S. and the world's largest Catholic health system—is much more than a job to Anthony Tersingi: "I have been profoundly impacted by the legacy of the religious sisters and brothers who founded our healthcare ministry in the United States 200 years ago," he says. "Their commitment, their dedication, and their vision—sometimes in the face of tremendous challenges—is such a powerful motivating factor for me." He also speaks proudly of 150,000-plus Ascension caregivers in the U.S. and "the compassionate and personalized care that they provide to all those we are privileged to serve, most notably those living in poverty and most vulnerable."
On a personal note, he says, "One of my passions is the formation and development of the next generation of leaders for our ministry." He is particularly excited about Ascension Leadership Academy, where "we are able to see future leaders of our ministry flourishing as they are able to experience new and expanded roles and opportunities."
---
Sister Cathleen Timberlake
Monastery Scents
Clyde
Supply chain management, production, shipping, billing. Just the kind of business activity one would expect from…a Benedictine nun? That's right: Sister Cathleen Timberlake, a member of the Benedictine Sisters of Perpetual Adoration, is living a spiritual life with a capitalist patina at the order's monastery near Clyde in northwest Missouri. It's a calling that came to her by chance, flowing from her love for making things. "I've always been someone who loved doing things with my hands, making something out of nothing," she says. A friend's gift of French lavender soap provided a rare luxury—until it ran out. Then, Sister Cathleen thought, "I should be able to make this." She studied the craft on-line and turned out her first batch in 2000. On a hunch, she started stocking it in the order's St. Louis gift shop, and it proved a hit. Today, the woman known as the Soap Sister has other nuns cranking out not just bath soaps, but a line of personal care products. Along the way, this native of southern California says she discovered that an entrepreneurial spirit "is kind of in my blood."
---
Dana Tippin Cutler
Missouri Bar Association
Kansas City
Like all good leaders, Dana Tippin Cutler gets it. Just a few months into her tenure as president of the Missouri Bar Association, she says, "I have learned that servant leadership is the only way to do this job. It is not about me; it is about making sure I do things that will support my successors' goals. It is about not worrying who gets the credit. It is about listening carefully, keeping a guard over your mouth, and acting intentionally. Finally, it is about encouraging everyone around you and thanking them for their hard work." That's a nice, concise treatise on what it means to lead—and what one might expect from someone with Tippin-Cutler's background.
The product of 13 years of Catholic education—the former St. Joseph elementary school and St. Teresa's Academy, plus law school at UMKC after her graduation from Spellman College in Atlanta, she's no stranger to bar association leadership roles. After serving on state bar's board, "my thoughts were either move up to leadership or get out of the way." She attributes her view on leadership to mentors who had previously served in that role, along with her husband and her father, also lawyers.
---
Lynn Wallis
Wallis Companies
Cuba
After 33 years in business, Lynn Wallis was at a point where a lot of people might start peeking ahead to a hard-earned retirement. Fate, in the form of melanoma, altered the equation in 2001 by claiming her husband and business partner, Bill. But instead of selling the company, she stepped into his role at Wallis Companies, which they'd built from a single gas station in Cuba, Missouri, into one of the Midwest's biggest petroleum-products marketers, with revenues in recent years that have topped the $1 billion mark. Companies on that scale, with 600 employees, are a comparative rarity in rural Missouri, and the hometown population of Cuba is less than 3,400. But the family has remained committed to growing the organization, which includes gasoline distribution for major oil companies, an industrial-solvents company, and Great River Wash, another division that provides service, equipment, supplies, training and expertise to local car wash operators. Wallis is assisted in those ventures by a daughter and two sons, all of whom hold leadership roles in the company that bears their father's name.
---
Mark Woodbury
Polsinelli PC
St. Joseph
Not many parents teach their kids the Socratic method of critical thinking, but Mark Woodbury's did, and he's used those lessons to navigate his evolving life interests. "I was actually most attracted to the idea of working in business," he says. "Business and law were a great intersection for me because they allowed me to be exposed to something different every day." He adds, "My professional center of gravity was in the business world, and law allowed me to infuse that passion and interest in many different areas on behalf of my clients." Working in that legal niche quickly confirmed that healthcare was very much a business—and a highly regulated one: "This appealed to me because it was an evolving area of the law that was complex and extremely interesting."
As that sector continues to change, Woodbury helps clients serve the public while navigating an ever-increasing level of regulation. He sees his job getting even more interesting: "I think there will continue to be consolidation in the industry…"which will lead to increasing changes in how healthcare is delivered, with the goal of increasing quality while decreasing costs."
---
Gail Worth
Gateway Harley-Davidson (St. Louis) – Gail's Harley-Davidson
Kansas City
She grew up riding dirt bikes, but surprisingly enough, Gail Worth didn't get into street bikes until she was 21. And she didn't get into ownership of a Harley-Davidson dealership through some grand design formed in her youth. In each case, things just sort of worked out that way. But she's certainly making the most of both developments. She started as a secretary at a Harley dealership, worked her way up to business manager and general manager, "and then I bought it," she says.
Her passion for the ride developed along much the same lines: "I decided one day, 'I've got to start riding these things,' and just got on. It was so much fun. Very empowering." At the time, few women were riding cycles, "so it was pretty cool to be a woman behind the wheel," she says. "But there's such a sense of freedom." Her sense of business adventure has gone to another level with the recent purchase of Gateway Harley-Davidson, the only Harley dealership in St. Louis proper. It's a move she's been planning for a while, training staff to populate expanded territories, and much like her zeal for the open road, she's eager to see where that journey is going to take her.
---