Across nearly 70,000 square miles, more than 6 million people call Missouri home. Deeply diverse in culture, even harkening back to the Old South in some parts, they comprise a fascinating study in what makes a state tick. Bankers, educators, lawyers, farmers, elected officials, artists, athletes and more, they are all part of the rich fabric of life in the Show-Me State. Here are 50 of the finest.
---

Matt Anthony
Head for the Cure Foundation
Kansas City
An under-explored aspect of executive life in Missouri is its contribution to the overall quality of life through philanthropic leadership. Case in point: Matt Anthony. He was on board early with a small digital marketing firm that formed in Kansas City in 1992. By the time he turned over the CEO's reins in 2011, it was a global force. As VMLY&R's chairman emeritus, he has turned his focus to a more personal passion: Head for the Cure. He started the non-profit in homage to his little brother, Chris, who died of brain cancer in 2002. But the real origin of that drive can be traced to his boyhood in Columbus, Neb., where a small-town upbringing engendered more than just a work ethic. "There was a family orientation that you help others, and that's the reason we're here," says Anthony. "That was instilled at a young age, and those truths shaped me." They would follow him to Benedictine College and into executive roles where, he says, "we created a culture of sharing with this egalitarian focus on taking care of the people who work for you, and encouraging them to take care of others, as well." His work with Head for the Cure, just one of numerous board roles, has yielded a $3 million organization that conducts fund-raising events in 27 cities nationwide to combat brain cancer.
---
Jonas Arjes
Taney County Business Development Partnership
Branson
The Branson area has long been a destination for fun and entertainment, but it's also open for business endeavors. That's the message that Jonas Arjes, the executive director of the Taney County Business Development Partnership, wants to make known. A resident of the area since 1974, after his family moved there from Sweden when he was five, Aries started his professional career in the restaurant industry as a franchise owner. He became involved in the local business community, including the Branson Area Lake Chamber of Commerce, and took on his current role in 2012, which aims to expand the area's economy. Among the draws of the county is the "geographic location of the state in North America, and that it's the center point of the U.S. population," he said. "We also have great access to infrastructure systems when you look at highways and interstates, rail systems and riverways." Arjes has proven his dedication by becoming a Certified Economic Developer last year through the University of Oklahoma's Economic Development Institute, and in 2016 he was the Missouri Economic Development Council's Professional Economic Developer of the Year.
---
Kevin Blansett
Quaker Window Products
Freeburg
If the 70-year history of Quaker Window Products can be defined by one word, it might be "consistency." From its founding by Harold and Marge Knoll in St. Louis in 1949—
at that point, it was Quaker Shade Co.—through its relocation to mid-Missouri in Freeburg, it has consistently grown its employee base as it has extended its distribution reach and product line. By the time it was 50 years old, it had more than 400 employees, and that was a generation ago. Just last fall, Gov. Mike Parson was on hand with CEO Kevin Blansett as Quaker broke ground on a 200,000-square-foot facility that is expected to bring 300 highly prized manufacturing jobs to Eldon, Mo., about an hour west of the company's main offices. At the time, Blansett said the second operating site would help project its growth for as much as the next 10 years. The company makes residential and commercial window and door products, attributing its success to innovative product design, superior quality and outstanding service. Blansett, who spent three years with Arthur Andersen in St. Louis after earning his accounting degree from Mizzou, has been with the company since 1994, when he signed on as controller. He became CEO in 2012.
---
Tim Boyd
Peak Resorts
St. Louis
His father, an excavator, made a living by digging down. Tim Boyd's success has come from looking up. He's the founder of Peak Resorts, best known in the Kansas City area as the owner of the Snow Creek ski area, one of more than a dozen skiing venues the company owns around the nation. His father left young Tim with some important career guidance: "The most important thing I've tried to live by," Boyd says, "is that it's never a good deal unless it's a good deal for both parties. In business, that's always true—there is no such thing as taking advantage of people if you want to truly succeed." A St. Louis-area native, Boyd was an avid athlete who was able to invest in a golf course there. But a trip to Tahoe—and seeing the slopes jam-packed with paying customers—inspired him to bring the concept back to his hometown. "I was already in the golf business," Boyd says, "so I looked at it from the perspective of if you have just a par-3 course, and it's the only one in St. Louis, people would still come." Today, the publicly-owned company operates 15 resorts, including some in Ohio and Pennsylvania, with most of its properties in New England. From his first venture's 30,000 annual visits, Peak has grown to attract more than 2 million skiers a year.
---
Randy Bredar
JE Dunn Construction
Kanas City
"Like every Iowa kid," Randy Bredar says, boyhood involved de-tasseling corn, and in his case, a morning paper route and then bagging groceries. Something else was tugging at him, and he responded by joining other kids in his Davenport neighborhood to build their own baseball field. Thus was a career in sports architecture born. "For as long as I can remember, I've loved to draw and I've loved building stuff," says Bredar, executive vice president for JE Dunn Construction, where he directs the national sports practice. "I guess that experience set the stage for my sports architecture and construction career." After earning his degree at Iowa State, he made his way to Kansas City, working for various firms in sports architecture, including one he helped found, which is now HOK. "I was designing stadiums and arenas all over the country, and loved it," he says, but the lines between design and construction were blurring. When JE Dunn's Terry Dunn invited him on board in 2006, Bredar found a new place among a dizzying array of design and construction assets that define Kansas City. "As the birthplace of sports architecture, Kansas City architects and engineers are changing the skyline of cities all over the globe," he says.
---
Justin Brown
Missouri Senate
Rolla
You don't spend 13 years in banking without learning a few things about business. And you don't run a 2,200-acre farm—raising soybeans and corn, along with a cow-calf operation—without learning a few things about agricultural policy at the state level. Armed with that kind of practical experience, Justin Brown decided last year that it was time to put his knowledge set to work on a different plane: In the Missouri Senate. He ran for, and won, the seat representing the 16th district, which stretches from Camden County and Lake of the Ozarks region in the west to near the exurbs of St. Louis in the east, and includes Rolla—Brown's hometown—and the Missouri University of Science and Technology, his alma mater. He ran for public office, he said, because "I want the citizens of Camden, Crawford, Dent, Phelps and Pulaski counties to know I am a staunch conservative who will fight to protect life and ensure your constitutional rights." He also vowed to cut hand-tying regulations for businesses in the state, and to bring to the Capitol the same work ethic he employed "dawn-to-dusk" running the family farm.
---
David Callaway

 


Silver Dollar City
Reeds Spring
Hailing from the Ozarks foothills of Willard, Mo., David Callaway has bluegrass music running through his veins. The Silver Dollar City Entertainment & Events Manager books dozens of bluegrass and other musical acts at the theme park throughout the year. Callaway got his start there in 1976, when he was hired as a piano player, and made the transition "from the stage to the office," as he put it, in 1992. Since then, he has learned the process of executing successful music festivals and booking talent for the Silver Dollar City's several performances that are seen by more than 2 million annual attendees. By exposing younger audiences to bluegrass and other music genres, Callaway might be creating his own future talent pool of musicians that could one day perform at the venue. Bluegrass is just as vital today as it was when it became considered a singular genre out of country and hillbilly music in the early 1960s, he said. "If we weary of popular culture and current events, we may find solace in bluegrass music, as the vocals and instruments are unencumbered by electronic processing," said Callaway. "Bluegrass music lives a little closer to the Earth than most other forms."
---
Robert Cannon

 


BJC HealthCare
St. Louis
Is World War II ancient history? To some, perhaps, but there's no denying that the leadership of Barnes-Jewish Hospital in St. Louis, generally regarded as the top medical facility in the state, is influenced today by a couple of war-era products: the parents of Robert Cannon, president of the hospital and BJC HealthCare. What they left him and his three siblings, this Chicago native says, was "the value of hard work, a good work ethic. Never shy away from what's hard, bear down, do the work." And, from his father the former Army medic, to "be the person who can be counted on in a crisis." And a third: "Always be humble in your successes. Good fortune comes your way; always remember those who may not have been as fortunate as you are." Those qualities abound in his work at the 14-hospital system, which generates roughly $5 billion annual revenue. In addition, Cannon serves on influential boards tied to the life-sciences and commercialization spaces. St. Louis, he says, has all the raw ingredients—land, research universities and key public-sector partnerships, to become more than a center of biomed excellence. "To me," Cannon says, "it's not impossible to think that Kansas City and St. Louis could work together on an innovation strategy for the Midwest that could be differentiating for both regions."
---
Dedric Carter

 


Washington University
St. Louis
"I am a small-town Southern boy, and I take those values very seriously." So declares Dedric Carter, whose mother was a school teacher and whose father worked with Martin Luther King Jr. to promote social justice. They gave him a charge in life: "Get out on highways and byways and make a difference." The first highway was the road to MIT, in a part of the country where racial division was expressed far more subtle than in the South. Dad was against it. "I said, 'you said you would support my education, but my dad doesn't want me to do exactly what I want to?' My defiance led met to a place that changed my life." And by extension, to life in St. Louis. After working the power corridors of the East Coast,  Carter brought his vision of entrepreneurship and his skills in instruction and engineering to Washington University in 2013, where he's associate provost and vice chancellor for innovation. "The beauty of the Show-Me State is that there are a number of folks quietly doing great work here," Carter says. "What we do at Wash U instill a culture of making great advances and taking them back out to society" with research and commercialization. "We're still in the early days of building that muscle in St. Louis," he says, "and there's a lot more work to be done."
---
Dan Cassidy

 


Missouri Farm Bureau
Jefferson City
Agriculture is a significant industry in Missouri, and Dan Cassidy aims to keep it that way. The chief administrative officer of the Missouri Farm Bureau is working on regulations for animal-feeding operations, access to broadband to farmers and the repair of rural roads and bridges, among other important issues facing the industry. A New Mexico native, Cassidy's family raised Quarter Horses, and he was involved in rodeos. He eventually went to Mizzou for graduate studies and joined the bureau in 1996 as director of national legislative programs after working for the Missouri Department of Agriculture and with Sen. Kit Bond on ag policy. He was named to his current role in 2003. Despite strong productivity, crop diversity and research farms and universities active in agriculture in Missouri, the state's farmers have been plagued by drought, flooding, poor yields and weak prices. All have taken a toll on profitability. Cassidy and the bureau hope that will change if trade agreements with Canada, China and Mexico, which it is promoting, gain approval. "Missouri agriculture is a resounding success story," he said. "Our farmers' productivity creates opportunities to market products throughout the world."
---
Mara Cohara

 


Lathrop Gage LLP
Kansas City
Mara Cohara has a "bulldog with a bow-tie" reputation in the legal world, according to Lathrop Gage, but it's a term used to signify her love of a challenge. Cohara specializes in defending agribusiness and religious institutions, working on toxic tort, nuisance, product and premises liability, and breach of warrant. "I was drawn to this practice mainly due to the clients and colleagues I have had the opportunity to work with and the challenges involved in defending these complex lawsuits," she said. "Preparation is key and to never be afraid to aggressively defend a matter on behalf of your clients.  Defense attorneys need to try to make sure they can stay ahead of their opponents and not be afraid to challenge claims even when the initial claims appear insurmountable." She has defended hog and cattle farms and landfills in nuisance cases and religious institutions against sexual-misconduct claims. Cohara wanted to be an attorney from the get-go—even her fifth-grade yearbook lists "lawyer" as her future career. Cohara graduated with distinction from the UMKC School of Law in 2001 and received her undergraduate degree in education from the University of Missouri. She went to Park Hill High School, where she met her husband, and the two are raising their children in Weatherby Lake.
---
Betsy Cohen

 


St. Louis Mosaic Project
St. Louis
Finding qualified people to fill jobs has been a recent nationwide problem in the U.S. economy over the last several years, and the St. Louis area is no different. The St. Louis Mosaic Project, and its executive director, Betsy Cohen, hope to change that by looking abroad. A Harvard Business School graduate and former marketing executive at Ralston Purina, Cohen has been in her role since 2013 and wants to make St. Louis the leading major metropolitan area in the country as a destination for immigrants by attracting more international talent through several programs. One of the goals is to add 25,000 foreign-born workers by 2025. "We have to educate every day on the value that legal immigration brings in both high-skilled and low-skilled jobs," Cohen said. "Our country cannot educate and train enough workers in the next five to 10 years to fill the open STEM jobs. In fact, in the St. Louis region, we have over 17,000 open STEM jobs right now of different levels for which we need legal work visas. And we need legal work visas for legal immigration in Missouri for low skilled jobs in agriculture, landscaping and tourism." Cohen and Mosaic will certainly be busy trying to fill those gaps in the foreseeable future.
---
Jacqueline Davis-Wellington
CED-S
St. Louis
She knew instinctively that something was wrong. Just months into her career counseling students at the University of Missouri-St. Louis, "it became very apparent they were not getting the same quality education that I got," says Jacqueline Davis-Wellington, a product of  the public schools in St. Louis. That led her down a path that many might not have expected from someone exploring root causes of classroom under-performance. First, she looked upstream in the education channel, exploring K-12 issues as a member of the state school board for a decade. Something still wasn't connecting, she said. The real root causes, she says, were "related to the community and the environment kids were growing up in. That was the bigger picture." She went to work for St. Louis County after getting a master's in urban affairs and policy, and spent most of her career focused on creating the infrastructure for more and better job training, among other things. After more than two decades there, she helped found Community Economic Development Solutions, focusing on policies to counter decades of disinvestment in the urban core. "I'm a city kid," she says. "The city is key to the region. Without a strong core, the region is not going to prosper."
---
Tim Dollar

 


Dollar, Burns & Becker
Kansas City
Tim Dollar is passionate about the public's access to jury trials. The partner at law firm Dollar, Burns & Becker, who specializes in negligence cases against the trucking industry, said that there is an increasing problem with consumer contracts that require mandatory arbitration. "They are looking to shield themselves from bad conduct, and they don't like the idea of exposing that bad conduct to the people who sit on juries," said Dollar, who insists that the problem is getting worse. Using the trucking industry as an example, he said that seven people die on U.S. interstates every day as a result of trucking firms' negligence, which is the equivalent to a fatal commercial airline crash every three months, a situation that the American public would not tolerate. Dollar believes those injured, and the families in fatality instances, have a right to a jury trial. A frequent member of "The Best Lawyers in America" list, the UMKC School of Law graduate also frequently contracts as a special prosecutor for the Jackson County Prosecutor. Dollar has tried more than 250 jury trials to verdict and other than the trucking industry, his practice focuses on nursing-home neglect, insurance bad-faith claims and other areas of personal injury.
---
Cord Dombrowski

 


Dalhousie Golf Club
Cape Girardeau
Cord Dombrowski wears two large hats in Missouri's golf world. He is founder and managing director of the Dalhousie Golf Club, and is the president of the Missouri Golf Association. He and others opened Dalhousie, considered one of the top private courses in the state, in 2002. The par-72 Jack Nicklaus Design course sits on 1,000 acres along the banks of the Mississippi River and has been home to many notable state tournaments. A Mississippi native, Dombrowski moved to Cape Girardeau in 1973 after serving as a U.S. Navy officer. Five years later, he started a data-processing firm there called The Hawthorn Group and received his MBA from Southeast Missouri State University in 1976. He also is affiliated with several professional associations, such as the Show Me Center's board of managers, Southeast Missouri State's board of directors and the Harrison School of Business advisory committee. Dombrowski has been on the MGA board for more than a decade. A former competitor in the sport, Dombrowski has said he not only enjoys it for its competitiveness and mechanics, but he likes to think of golf from a historical perspective and appreciate that it's stayed popular over the centuries.
---
Jeremy Drinkwitz

 


Mercy Health
Joplin
Back in high school, Jeremy Drinkwitz did a research paper on hospital administration. It must have been a good one, because it charted his career course. "I knew that is what I wanted to do," he recalls. "It just resonated in my soul, the opportunity to help people and to take care of those in need." That resonance can be traced back to Alma, Ark., where his father was a teacher and his mother raised six children full-time. "In our family, half of the siblings are in education, the other half are in health care," says Drinkwitz, the chief operating officer for Mercy Hospital in Joplin. "I guess it's in our DNA to serve others, which is a tremendous gift and a high calling." During his formative leadership years, he had come to admire Mercy, he says, "for their commitment to taking care of those in need in their community," making the move to Joplin "a no-brainer." There, he has found a steadfast, resilient city changed forever by the 2011 tornado that killed nearly 160 people. "The way they have stayed and committed to rebuilding their community is just amazing," says Drinkwitz. Mercy's predecessor, St. John's Medical Center, was destroyed that day, and "hearing the stories of what the staff went through is nothing short of amazing," he says.
---
Narbeli Galindo 
Economic Development Corp.
Kansas City
Kansas City's business climate has a lot to offer international companies, and Narbeli Galindo is tasked with getting the word out globally about the area's benefits. The EDC's director of international affairs has hosted more than 200 foreign dignitaries here and assisted seven international firms in opening local offices. Galindo has also helped 87 area companies expand their distribution globally as a result of her efforts. Born in Bogota, Columbia, she has extensive experience in international business, as an import-export company owner; executive at Sprint, AT&T and Pfizer with a focus on international business; and UMKC professor of international management. Galindo is also president of the International Trade Council of Kansas City. When pitching the area to foreign businesses, she highlights many of its strongpoints: one of the lowest corporate tax rates, a strong centralized transportation location, the U.S. city with the most Foreign Trade Zone space, and an appearance on several "best of lists" for doing business. "KCMO is a thriving city and a destination for many from the U.S. and around the globe," Galindo said. "With so much to offer I can easily speak for hours to so many here locally and around the world about our city's advantages."
---
Rob Foster

 


Board of Aldermen
Marshfield
Rob Foster's roots in Marshfield are as deep as one can get, save for his children. The city alderman and owner of ARCH Contracting is a fifth-generation resident and is currently serving as mayor pro tem. He began his current civic responsibility after winning a write-in election in 2014. He has also served on the Marshfield Planning & Zoning board, economic-development group GRO Marshfield, Community Foundation of the Ozarks committees, the Marshfield Area Community Foundation and finds time to volunteer at the Marshfield United Methodist Church. And then there's his business, ARCH, which is busy with commercial and residential real estate development, especially the renovation of historic buildings in the area. To Foster, being so active in Marshfield is a natural way to serve an area that he loves and his family has called home before the establishment of Webster County. "In small towns you often see that the people who are willing and able to serve the community (in addition to the demands of their personal and professional lives) stay pretty busy on a number of boards, committees, commissions—and they get recycled from one role to another," Foster said. "I try to manage it to the point of whelmed without getting overwhelmed."
---
Robert Fulp
Springfield First Community Bank
Springfield
A competitive banking environment might not be the first thing that comes to mind when thinking about Springfield, but Robert Fulp, the chief executive officer of Springfield First Community bank, will correct you. He'll point out that there are 101 bank branches represented by 28 institutions in the city. "The battle for deposits is a serious concern, with competition not only from brick and mortar banks, but online and other service providers," Fulp said.  Despite that, after only being founded in 2008, Springfield First ranks sixth in deposit share in the municipality, with assets exceeding $500 million. Fulp aims to put his company in first place with "relationship-driven customer service and superior financial strength and performance." The Aurora native has spent his entire career in the Springfield area and is one of its biggest supporters. Fulp touts its strong health care and education industries as big draws, as well as a cost of living which he said is 13.8-percent lower than the national average. Meanwhile, the area is also home to the headquarters of O'Reilly Auto Parts and Bass Pro Shops, in addition to, Fulp pointed out the "natural beauty of the Ozarks including lakes, camping and hiking and parks systems that are unsurpassed."
---
Lynn Gastineau

 


Gastineau Log Homes
New Bloomfield
Her parents' work world spun around lumber, producing construction materials and shipping pallets at their business. Hers would turn around design, after picking up a fine-arts degree from Stephens College in Columbia. Lynn Gastineau headed off to the fashion capital New York to pursue that passion, but within a matter of months came back home, where
she found that those two worlds could absolutely co-exist. Thus was born Gastineau Log Homes, which designs log homes from the merely practical to the palatial. She developed the construction systems, floor plans, market research, advertising plans as well as the bookkeeping and office procedures for the new company, and has been running it ever since. Her work has earned her the respect not only of those buying her designs (often for second homes or vacation residency), but of her industry, as well. Her career accolades include a term as president of the Central Missouri Builders Association, Jefferson City's chapter of the National Association of Home Builders. She has been president of the Log Homes Council, an international association of manufacturers, and president of the Building Systems Council, as well as the Missouri Forest Products Association. Her homes have sold in each of the 50 states and 12 other countries.
---
Leo Gibson

 


Kansas City Comets
Kansas City
Civil war in his native Liberia denied young Leo Gibson the chance to fully pursue the passion he found on a soccer field. The big opportunity to change that came with refugee status and his entry to America in 2002. But full realization of his dream came in 2010, when he made his way to Kansas City. Here, Gibson has achieved professional stardom on the Major Indoor Soccer League's all-star team, entrepreneurial success with the
Leo Gibson Soccer Academy, philanthropic success to promote the game overseas, and the personal rewards of family after his wife gave birth to a daughter four months ago. He is at home in an emerging soccer mecca, a transition driven in part by Sporting Kansas City and its development of a first-tier soccer-specific stadium and programs to promote the sport in schools and youth groups. "That transition has brought so much attention to the game, and it has been very good for the city," he says. At 35, he's still playing, but has already taken on coaching duties with the Comets, and he looks forward to building his academy. "Absolutely, Kansas City is my home," Gibson says. "We enjoy playing here, working here, we have our charity. Kansas City has been very supportive of all those, and we look forward to spending the rest of our lives here."
---
John Gourley

 


Marquee Mediaworks
St. Joseph
There was a time, St. Joseph-area native John Gourley admits, "where I hadn't figured out that working 40 acres probably wasn't a career move, but farming was what most of my friends did." His parents' inability to make a go of family farming briefly yielded to thoughts of becoming a forest ranger or a school teacher, but as he was pondering his options in life, music was playing in the background of his mind. Always. "After my dad realized he couldn't be a farmer, he was a traveling salesman for paint companies, and they always shut down factories in July and August because it was dangerous to make," Gourley says. "So I conned my parents to take me to the opening of Disneyland." In California, he was exposed to live music in the parks, lots of it, with varied influences. "I was captivated by that," he says. Thus began a career in music promotion, then eventually ownership of entertainment venues, casino and restaurant properties, and years of working with some of the biggest names in entertainment, from Sinatra to the Eagles, from Willie Nelson to Cher—more than 2,000 concerts in all. "If I had known someone to ask if the music business had the possibility of a career, no one I knew would have known," Gourley says. "So I just went ahead and did it."
---
Greg Haddock
Northwest Missouri State University
Maryville
When it comes to state-supported education, Greg Haddock, associate provost of graduate studies and special programs at Northwest Missouri State University, is a strong proponent. "A state directly benefits from supporting higher education institutions through an informed electorate, supplying workforce needs, keeping students and businesses that hire them in the state, and an increased tax-base from all of these activities," he said. The Washington, D.C., metropolitan-area native started out at the school in 1996—by way of the University of Idaho, where he was a graduate student—-as an assistant professor of geography and moved into administration in 2010. Since then, Haddock and his Northwest colleagues have increased the international student population by over 84 percent, degree-seeking graduate students by over 58 percent the online student population by more than 358 percent. Haddock was fond of Northwest's Maryville campus since first visiting, as the setting reminded him of Fredericksburg, Va., where he completed his undergraduate studies. "I appreciate working in an environment that makes decisions based on information and strives to continuously improve every single year," he said. "I have never felt that any of the last 23 years was a repeat of the previous year."
---
James Hark

 


City of Hannibal
Hannibal
James Hark has a longtime connection to Hannibal. He a second-generation mayor, who took over from his father, Roy, in 2016, when the latter stepped down after five terms. The younger Hark is a former Hannibal Police Department officer who started his career there in 1988. After retiring as assistant police chief in 2010, he joined the City Council and has been an elected official ever since. One of the most significant accomplishments on the younger Hark's watch happened last year, the city's 200th bicentennial, when work began on renovating the Hannibal Mississippi River waterfront, at a cost of nearly $6.7 million. The work, which includes a new marina and riverboat docks, one potentially for Viking Cruises, is hoped to draw even more visitors than the thousands who already come to the town where Mark Twain was raised. Besides the waterfront, Hark hopes for the ongoing economic development of the area, which is also experiencing a multi-million-dollar renovation of the Hannibal Regional hospital. He and other city officials are searching for a new city manager to help lead that growth. Hark also served on the city's building commission. He received his undergraduate degree in justice administration from Hannibal-LaGrange University.
---
Carolyn Henry

 


University of Missouri
Columbia
Teach, heal, discover, and serve. Those four words encompass the mission of the School of Veterinary Medicine at Mizzou, and Carolyn Henry's charge as dean is to deliver on that promise. It's a big job in a state with animal ag production that supports 154,000 jobs and yields an $11.7 billion economic impact—not including companion animals. "I want to us to be known as thought leaders in veterinary medicine and biomedical research, preparing the next generation of veterinarians to meet societal needs and to have fulfilling careers," says Henry. The daughter of an industrial relations manager at Ford, she learned the art of negotiation at home, and, thanks to frequent relocation, how to connect with people quickly. She started working at a veterinary clinic when she was just 11; combined with the intrigue offered by her grandfather's work as a physician, she had "a fascination with medical mysteries. I mean, what patients present with better medical mysteries than those that can't describe their symptoms or how long they've had them?" An Auburn graduate and specialist in animal oncology, she came to Mizzou in 1997, largely because it had a vet school and human center on the same campus. "It was a case of being in the right place at an opportune time," she says.
---
Kristi Tacony Humes
Tacony Corp.
Fenton
The story of Tacony Corp. is a classic American tale of post-war entrepreneurship. It begins in St. Louis in 1946, when Nick Tacony invests his entire savings to start a business in the basement of his home. His arsenal for that battle? Used machines, motors and parts to sell and service sewing machines. His model was simple: Wholesale those sewing machines, accessories and other merchandise to retailers. Tacony bet on himself, and it worked, with a formula grounded in a strong ethical stance, diversification and smart business practices. Before long, he had a nationwide network of Tacony distribution centers. He welcomed a second generation into the company with son Ken in 1970, and the company expanded its reach with products outside the sewing line, fueling continued growth. Kristi Tacony Humes, who worked her way up through the company for two decades before becoming CEO in 2015, represents the third generation of family leadership today, heading a company with more than 550 employees and 12 offices in the U.S. and abroad. With revenues of more than $200 million, Tacony Corp. is one the 100 largest private companies in St. Louis.
---
Bill Killian
Killian Construction
Springfield
Raised around a business founded by his father and grandfather more than 70 years ago, and starting to push a broom there when he was just 12, young Bill Killian headed off to Mizzou, where, he says, he grew up and "crammed four years of college into seven." After that, he flirted with the idea of becoming a dive instructor in the Cayman Islands. That dream vanished when a propane explosion at a family-owned car wash killed his older brother, heir apparent to the family's construction company leadership. "It was a life-changing event," says the owner of Killian Construction. "I stayed here, and have been working construction ever since. … It was in my blood, but I probably didn't realize it." On his way to ownership, he held virtually every job from digging ditches to carpentry, project estimation and more until buying out his father in 1993. The company has grown from its initial focus on residential construction into commercial construction, specializing in hospitals, casinos, ballparks and—thanks to years of mentorship and friendship with the late hotel magnate John Q. Hammons—hospitality venues nationwide. The next step? "Independent living is big, assisted living and memory care," he says. "We're building half a dozen around the country now in senior living."
---
Gordon Kinne
Med-Pay
Springfield
Some kids start with tricycles. At age 5, Gordon Kinne was driving a tractor on the family's 240-acre spread near Hamilton, Mo. Not far, mind you, and not unsupervised. That would have to wait a couple of years, when he could take the tractor into town for Little League baseball practice. "But I never took a girl on a date by tractor," he quips. Kinne is the founder—then seller, and later still, re-acquirer—of Med-Pay, a third-party health-claims administrator where his success today is still influenced by that farming background. "I learned a work ethic there," he says, "and like a lot of farm families, I always worried about whether you got done what you have to do on a particular day. You have to make hay while the sun shines." He wasn't sure what he would do with his degree in political science, but when he met an insurance executive and found out he could make more than some friends who had gone to law school, he jumped at the chance. In 1976, as in 2019, health insurance was a policy thorn, but Kinne thought he could address some of the challenges employers face, which led to creation of Med-Pay in 1984, focusing on self-funded insurance solutions. He sold it to Humana in 1995, then bought it back in 1998, at a considerable discount, and has successfully operated it since.
---
R.D. James
Army Corps of Engineers
New Madrid
R.D. James came into his new Army Corps of Engineers Department of Civil Works position well prepared. A New Madrid resident, James is now Assistant Secretary of the Army for Civil Works following a long career in farming and civil works. He has been a self-employed farmer, as well as manager of cotton gins and grain elevators for the A.C. Riley Cotton Co. From 1981 until his most recent Corps appointment, he served three terms on the Corps' Mississippi River Commission, which works on flood control, navigation and environmental projects important to the region. Now he oversees the policy and overall direction of the Corps' water-infrastructure projects and regulatory programs. In all, his task involves about 37,000 employees that service projects in around 130 countries. Before his work with the River Commission, James was an employee of the Kentucky Department of Water Resources engineering office, and he graduated from the University of Kentucky with a degree in civil engineering in 1971. James was on the board of directors and executive committee of the Southern Cotton Ginners Association and a board member of the Cotton Producers of Missouri.
---
Jordan Janes
Moneta
St. Louis
Born and raised in Toronto, Jordan Janes followed his passion for hockey to St. Louis University, scoring 90 goals for the Billikens and notching 91 assists over a four-year career. Even before his playing days were over, Janes realized he had another passion: St. Louis itself. "I came from a big city to one of decent size, but didn't know what to expect, and I fell in love with the school, made some great friendships here, and fell in love with the city," he says. "Naturally, it made sense to a start career here." A stint in bond trading for A.G. Edwards was interrupted by fallout from the financial crisis of 2008, and Janes began looking for other ways to apply his experience and his degree in finance. As for finding clients, it turns out that hockey at the collegiate and club level in town had produced a not-insignificant number of National Hockey League draft picks, and Janes had built-in connections with players needing help managing their finances. He was a natural selection to lead Moneta's wing overseeing clients who are pro athletes. "What better way," he says, "to combine those two passions than what I do today?" And as a bonus, he's doing it in what he calls "a great place to raise a family" with his wife and their two children.
---
Chris Kerns
Living Community of St. Joseph
St. Joseph
Not many people anywhere, and especially in senior care, end up in their ideal career situation as a result of a hiring freeze, but that's precisely what happened to Chris Kerns. The chief executive officer of the Benedictine Health System's Living Community of St. Joseph originally wanted to become a park ranger after earning a degree in biology. Instead, she went to nursing school because there were no jobs in her previously chosen field. Eventually, Kerns, originally from Salem, became a vice president at Heartland Health, where she worked for 23 years. Kerns was hired by Benedictine in 2002 to run the 20-acre facility in St. Joseph, which offers independent and assisted living, as well as short-term rehab and long-term care for seniors. "I believe that I have been blessed all my life with God's gifts, however I believe he saved the best gift for me when placing this opportunity in front of me," she recalls. But Kerns' industry isn't without its difficulties. It faces a major caregiver shortage due to low wages compared to other fields, as well as small margins. The challenge going forth, she said, is doing more with less, especially in rural areas, while exceeding the standards of the public and the government.
---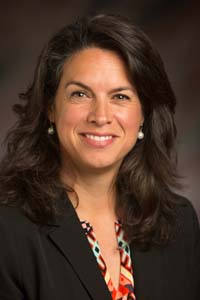 Jackie Klippenstein
Dairy Farmers of America
Platte City
Washington isn't exactly a rural mecca, but Jackie Klippenstein's work there positioned her at the fore of national ag policy, leading her to Dairy Farmers of America, where she's vice president of government, industry and community relations. After growing up in Iowa and earning degrees in environmental and political science at Cornell College, she ended up in Washington as a legislative assistant and started working for lawmakers on environmental issues. Quickly transitioning to an agricultural focus, Klippenstein spent seven years on Capitol Hill, then went to the National Corn Growers Association and the National Council of Farm Cooperatives. Marriage to a Maryville native, and an opportunity with the DFA, brought her here. Klippenstein has now been with the cooperative since 2008. Though she works for a powerful organization with nearly 15,000 farmer members and billions of dollars in revenue, the dairy industry has its share of challenges. But Klippenstein says "there is optimism in the industry! Better farmer prices are projected for later this year, trade activity with global partners seems to be increasing and the latest studies codify what the industry has known for years—that fuller fat dairy products are important in the diet of all Americans."
---
Ben Johnson
BioSTL
St. Louis
Ben Johnson envisions St. Louis as one of the country's leading bioscience hubs. The vice president of programs at BioSTL and his colleagues are working toward that by stressing private-public partnerships. "St. Louis possesses a unique convergence of university, corporate, and entrepreneurial strengths that place it among the global leaders in medical and plant science innovation," he says. "Leveraging these strengths—in a collaborative, coordinated way—to take ideas out of labs and into companies, now has the region forging new economic growth and, importantly, to being a center for solving some of the globe's most pressing food and health challenges." The organization helps create companies and research labs, attracting venture capital, recruiting companies to the area, pushing for industry favorable public policies and promoting diversity. Johnson came to St. Louis about 15 years ago with the Coro Fellowship in Public affairs, then joined BioSTL in 2011 after working at the Coalition for Plant Sciences. Now, he's heavily involved in STEMSTL, an effort to improve the area's STEM education and job market, as well as BioSTL's Inclusion Initiative, which aims to create systemic changes to the area's tech-based entrepreneur community.
---
Rob Low
Prime, Inc.
Springfield
A 19-year-old college student with entrepreneurial aspirations has one key asset—a dump truck—and wants to start a business. How'd that work out for you, Rob Low? "It was damned hard," says Low, the founder of Prime, Inc., who started with that truck as a summer job, then found a driver for it, allowing him to go back to classes at Mizzou. "It was losing money—the dump truck was not working for much of the time, mainly because of weather. I started watching over-the-road trucks going up and down the interstate in all kinds of weather." So, out of necessity, he says, "I had to make a change. … I traded in the dump-truck and used the equity in it toward a down-payment on an over-the-road truck. It wasn't a pre-planned business plan. It wasn't a business school project. It was trial and error—and at first it was a lot more error than success." Yet from those trials has emerged one of the nation's biggest trucking firms, with 2018 revenues estimated at nearly $1.9 billion. The company serves industries needing refrigerated, flatbed, tanker or intermodal shipping, along with instruction for over-the-road drivers. "Really, it's all about the people," he says. "The key to success is aligning yourself with hard-working, smart people who share your values."
---
Anna Manning
Reinsurance Group of America
St. Louis
It's a trait peculiar to St. Louis, but a defining one: Outsiders have long noted that one's social status in the Gateway City is marked by where one went to high school. Hailing from parts outside that area leaves a mark that the locals will never erase. But Anna Manning has no 'splaining to do to anyone as she establishes her bona fides in that city's business community. As the CEO of Reinsurance Group of America, she leads one of the planet's largest global life and health reinsurance companies: It has approximately $3.3 trillion of life reinsurance in force, and assets of $64.5 billion. It was No. 234 on last year's Fortune 500 list, with 2017 revenues of nearly $13 billion. RGA bills itself as "the only global reinsurance company to focus primarily on life- and health-related reinsurance solutions." Manning came on board in 2017, and is reputedly the second-highest-paid woman in the ranks of St. Louis executives, at more than $7 million in total compensation. Before that, she spent 19 years with Towers Perrin's Tillinghast insurance consulting service in Toronto, Canada. RGA operates in 26 countries, offering a blend of individual life and living benefits reinsurance, group reinsurance, health reinsurance, facultative underwriting, product development, and financial solutions.
---
Rich McClure
United Way of Greater St. Louis
St. Louis
Running a large charitable organization isn't a whole lot different from operating a large corporation, according to Rich McClure. The current chairman of the United Way of Greater St. Louis should know, as he was formerly president of UniGroup, parent firm of United Van Lines, Mayflower Transit and others. Similarities between the two include their strategic planning processes and annual goals and objectives. Plus, the customers of United Way and UniGroup are often going through stressful times in their lives, whether it be a lack of resources or needing relocation help. McClure came to the area United Way (the largest chapter in the country, he said) after years giving and volunteering with his wife, Sharon, and as co-chair of the Ferguson Commission in 2014, an effort to resolve racial tensions after the fatal police shooting of Michael Brown. "We need, as a region, to have a very deep and understanding focus on racial equity," he said. One of the efforts he and the United Way are backing is East Side Aligned, which supports youth in the East St. Louis area. Support of organizations like this and others brought McClure to the United Way. "It's just a place where you can have a cross-cutting impact becauseit has such a far-reaching mission," McClure says.
---
Jason McDowell
Maryville City Council
Maryville
Jason McDowell has a lot invested in the people of northwest Missouri. The area native is both a member of the Maryville City Council (as well as former mayor) and principal and acting superintendent of the North-east Nodaway RV School District, in Ravenwood. Projects McDowell has helped launch to secure the area's future include the development of the Mozingo Lake Conference Center, the initiation of the Maryville transient guest tax and the renewal of the capital improvement plan tax that he said will build a new public safety facility and overhaul the south corridor coming into Maryville. McDowell was first elected to the City Council in 2015 and became mayor a year later. "My intent has always been to better my community," he said. "I have been passionate about several initiatives over the years with the goal of progress for the City of Maryville." A graduate of Northwest Missouri State University, McDowell has always wanted to be a teacher, and after college, he worked for the Maryville School District in that role, and as an administrator, before being hired by Northeast Nodaway in 2016 as assistant principal of the district. In 2018 McDowell was awarded Exemplary New Principal by the Missouri Association of Elementary School Principals.
---
Mark Musso
Special Olympics Missouri
Jefferson City
Mark Musso has turned a lifelong passion for the Special Olympics into a fulfilling and accomplished career. The president and chief executive officer of Special Olympics Missouri first became involved with the sports organization as a volunteer high-school freshman in Hutchinson, Kan. From there, it became a lifelong passion. Musso has been in his current position with SOMO since 1991. Before that, he was executive director of Special Olympics Minnesota and was director of the 1991 International Special Olympics Summer Games. One of his more recent accomplishments is last year's opening of SOMO's Training for Life Campus, in Jefferson City, which is a facility for health, wellness and training for Missouri athletes. Besides his passion for Special Olympics, Musso is a proud Missouri resident. "Throughout the last 27 years in Missouri, I was offered many opportunities to move to other states, but I turned them all down," says Musso, who will answer the call of retirement at the end of this month. "In the end, I wanted to be part of the team we have in Missouri, which I believe is one of the best board/staff partnerships in non-profits."
---
Matthew Naylor
National WWI Museum and Memorial
Kansas City
Kansas City is known across the country for several things, but Matthew Naylor wants the metropolitan area to be primarily recognized for his place of work. The president and chief executive officer of the National WWI Museum and Memorial envisions a day when the venue is the first thing that comes to mind when out-of-towners think of the metropolitan area. Naylor's done plenty to make that a reality since the beginning of his tenure in 2013. Over the war's centennial commemoration, between 2014 and 2018, the facility's attendance increased by more than 60 percent, and last year it served more than 12 million students with its curriculum resources. "The work of commemorating the more than 65 million who served in WWI, and of helping people learn about the war and its enduring impact is a sacred and profound responsibility," Naylor said. "Added to that is our role as the America's official WWI Memorial, and we have a special responsibility to honor the lives of more than nine million, including nearly 117,000 Americans, who died. Every day I feel that responsibility." A Melbourne, Australia, native, Naylor came to his current post from the Nelson-Atkins Museum of Art. Prior to that, he was president and chief executive office of Outreach International, in Kansas City.
---
David O'Reilly
O'Reilly Auto Parts
Springfield
David O'Reilly, chairman of O'Reilly Auto Parts, has had several executive titles at the publicly traded company since he started working there in 1972. Founded by his father and grandfather in 1957 as O'Reilly Automotive, the company went public in 1993 and today is the third-largest auto parts chain in the country, with about 5,200 stores in 47 states. A Drury University graduate, he started out at the family business working part time and during the summer. From 1975 to 1993, he was vice president and played a leadership role in the company's operations and strategic business development. He was president of O'Reilly from 1992 to 1999 and served as chief executive officer from 1993 to 2005, when he started his current role. During this time, he spearheaded computerizing the company's inventory, assisted it with transitioning from pure wholesale into retail storefronts and helped oversee its rapid store expansion and acquisition strategy. This year company executives plan to open between 200 and 210 new locations. O'Reilly is a member of the Automotive Hall of Fame, receiving the honor in 2005. He and his family have made donations to several local causes, including the Springfield Arts Collaborative and the Springfield Catholic Schools System.
---
Kathy Osborn
Regional Business Council
St. Louis
All of the pieces were in place to put Kathy Osborn where she is today—CEO of the St. Louis Regional Business Council: The oldest of seven children, she started work at age 15 to help support the family, so she had an understanding of the value of work. She learned the value of education with degrees from Washington University (sociology/education) and Missouri-St. Louis (secondary education) with post-grad work at Harvard. And she saw the nexus between meaningful jobs and the business community as vice chancellor for university relations at UMSL. She was, then, a natural fit to lead the RBC at its creation in 2000. Before the RBC was formed, she says, "the idea of expanding business leadership in St. Louis was what initially inspired me. As I asked CEOs to get involved, I came to understand it would also take my long-term commitment. The caliber of the people and companies we attracted was remarkable. To see their desire to make St. Louis a better place for their employees and families inspired me to do more." St. Louis, she says, "is a place where you can make a difference and have a quality of life that can only be found in cities much larger than ours. My goal is to make this a reality for anyone living in St. Louis no matter their ethnicity or background."
---
Pat Phelan
Leap Hospitality
Liberty
Even if you're not familiar with Leap Hospitality, it's likely that you've been up close and personal with the firm's products. The company makes furniture and other furnishings for such popular venues as AMC Theatres, First Watch, and Q39. Founder and CEO Pat Phelan started the company in 2006 after working for various companies, including Sprint. Leap is now No. 32 on Ingram's list of Top 100 Fastest-Grow-ing Companies. Being based in the Kansas City area has been beneficial to the company's growth, said the St. Louis native. "We ship all over the United States, so having our furniture come out of Kansas City gives us the ability to compete all across the [country]," Phelan said. "It has also helped us when it comes to travel. We can get to anywhere much quicker vs being on one of the coasts." Another bonus, he said, is the low cost of doing business in the area, which means less overhead and reduced margins, which, as a result, can make Leap more attractive than some of its competitors. Though Phelan took several paths before founding Leap, he has followed in the footsteps of family member entrepreneurs, including his father and grandfather. "I wanted the financial and personal freedom to do my own thing," he says.
---
Ann Precythe
Department of Corrections
Jefferson City
Public-sector work has long had a reputation for stability that the private sector lacks, so when Ann Precythe was career-shopping, her father-in-law suggested checking out the options in her native North Carolina. "He said it would be the best job you ever had, and he was right," says Missouri's director of corrections. In that capacity, she oversees more than 11,000 employees working at 21 correctional facilities and a total of 90 sites across the state. After a year working in a mental-health center following college, she landed a job with the state, relishing the opportunity to work with "the offender population, judges and everybody in between," she says, but her path to executive leadership was an uncharted course. "It sort of happened on its own," says Precythe. "I never really had a road map to be where I am today." Because 95 percent of inmates will eventually return to community life, her job "is really about employing strategies and initiatives to ensure public safety and help them become better citizens." The greatest challenge she has to that, she says, is grounded in staffing. "We have the positions, but we need bodies, we need people who want to do this kind of work." Part of the problem with that, she says, is pay. To address that, her team has asked lawmakers for more aggressive pay plan.
---
Bobbi Jo Reed
Healing House
Kansas City
Starting a successful group of substance-abuse-recovery shelters didn't only fulfill a major community need in Kansas City, it also gave Bobbi Jo Reed a crash course in running a business. The executive director of Healing House, which operates 18 facilities in the Northeast neighborhood, lived a life of addiction on the Kansas City streets before founding the organization in 2001. She quickly became familiar with bank loans and real estate prices upon the start of the effort. Now, besides caring for those in the grips of addiction and helping them recover and make the transition into productive lifestyles, Reed maneuvers rising real estate costs, as well as pushing for state legislation to get more funding for recovery support services. The newest milestone for Healing House is the opening of its Recovery Community Center, a $3.2-million project, which was the renovation of a former bowling alley into a facility with seating for 350 people, a commercial kitchen, a family reunification room, a computer lab and more. Despite that accomplishment, Healing House must still turn away 100 to 125 people per week for services. "We always need more housing," Reed said. Besides real estate and money, Healing House looks to the business com-munity to donate volunteer hours, food and household goods.
---
Tom Richards
Tom's Flight Service
Jasper
Tom Richards is an educator, both on the ground and in the air. The owner of Tom's Flying Service, he's been a pilot for more than 50 years, and as a flight instructor, Richards has taught aviation to hundreds of people in Missouri and Kansas, some of whom have gone on to become commercial and military pilots. Besides his private business, which includes the ownership of Twin Oaks Airport on his farm in Jasper, Richards taught aviation at Pittsburg State University for more than 30 years. Meanwhile, he also held a career as a math teacher, at Lamar Middle School, for over 20 years. During that time, Richards was an author of several books on the subject that are still in circulation through-out North America. He has coupled his passions for flying and education by taking younger students on recreational flights as a reward for hard work in their studies. Services that Richards has undertaken over the years as a volunteer include assisting local law-enforcement agencies with search and rescue missions and assisting during natural disasters, as well as helping farmers find missing livestock. Richards is a proud member of the UFO Club, United Flying Octogenarians for the last three years.
---
Joe Roeger
First Title Insurance
Lake Ozark
There are two kinds of Missourians: Those who "lake," and those who don't. Joe Roeger's affinity for lake life turned him from the latter, as a St. Louis native, to the former. The powerful pull that the lake exerts on visitors turns many into full-time residents, but it was both pleasure and work that made Roeger a laker. Moving there was a no-brainer, he says, especially after the Lodge of the Four seasons became a client of his former employer, KPMG. He became controller for Four Seasons in 1983, then CFO of the lodge's holding company in 1989. Over the ensuing 15 years, he said, "I was fortunate to work on several high-profile projects, including the development of Four Seasons Racquet Club, the Seasons Ridge 18-hole golf course, and the Lake of the Ozarks Community Bridge"—the state's only toll bridge. All of that came together to inspire launch of his First Title Insurance Agency. "A lot has changed in the 36 years we have lived at the lake," he says, especially with considerable residential growth. It's no longer just a summer mecca. "The lake economy has broadened beyond solely a tourism related economy," he says, "and the 'imported wealth,' as I like to refer to the second-home purchasers, helps to stabilize the year-round economy."
---
Carrie Roider
Erb Equipment
St. Louis
For 75 years, and now operating eight locations in four states—Missouri, Illinois, Indiana, and Kentucky—Erb Equipment has established a reputation as a go-to supplier of power equipment in the central Mississippi River region. In addition to its longstanding relationship with John Deere, selling the farming implement company's products, Erb Equipment offers industrial equipment from names like NPK, Genesis, Bomag, and Trail King Trailers—to the tune of more than $125.7 million in 2017 revenues. That makes the company led by Carrie Roider one of the 150 biggest privately-owned enterprises in St. Louis. Impressive growth of 9.4 percent in 2017 was attributed to expansion in the forestry-equipment lines. It has roughly 215 employees, and with Roider as the third-generation leader, it also has other members of the founding family in executive roles: Robert Erb as chairman, and Gregg Erb as president. Erb Equipment was founded by Alvin Erb in 1943, and just a year later, he secured the initial relationship with John Deere. Today, it offers new and used equipment, parts, service, rentals and more. The company attributes its growth primarily to what it calls the Three Commitments: Commitment to Service, Commitment to Excellence and Commitment to the Future.
---
George Smith
University of Missouri
Columbia
The phrase "world-class" can get thrown around a bit too casually when you talk about local or state institutions, but the University of Missouri can indeed boast of having faculty that outshine peers around the world. Proof of that: George Smith, professor emeritus of biological sciences. Last year, he won the Nobel Prize in chemistry as part of a team of three, making him the university's first professor ever to earn the distinguished prize. Officials with the Nobel committee described his achievement as "harnessing the power of evolution," and it has been the source of new antibodies used to cure metastatic cancer and counteract autoimmune diseases, rheumatoid arthritis and multiple sclerosis. His work earned him a share of just over $250,000 from the $1.01 million Nobel prize money. For those yearning for a more technical explanation of Smith's work, it came for development
of what's known as bacteriophage display technology—a way to identify unknown genes for particular proteins. "Science doesn't work by picking winners," Smith said at a news conference after the award announcement. "Science is a big community of people engaged in their work and their teaching."
---
Susan Thomas
Truman State University
Kirksville
The passion Sue Thomas has for the value and importance of a public liberal arts and sciences education is undeniable.  "As a liberal arts and sciences institution, we believe we offer THE education for the 21st century," says Thomas, president of Truman State University.  "The skills employers desire – to think critically, communicate clearly and solve complex problems – are foundational skills of a liberal arts education."  She believes strongly that a highly educated workforce is essential for successful economic development and public higher education is critical in producing a highly educated workforce.  She considers a public liberal arts education to be a significant advantage because "Truman doesn't just prepare graduates for their first job after college, we prepare graduates for all the careers of their adult working lives."   A Pennsylvania native, Thomas officially began her duties as the seventeenth president of Truman in 2017 after serving as interim president since 2016 and as executive vice president for academic affairs and provost from 2014 to 2016.  She enjoys the deep connection between Truman and the Kirksville community as they work together to enhance the quality of life in the region and beyond.
---
Mike White
Rouse Frets White Goss Gentile Rhodes
Kansas City
Mike White wrote the book on Missouri land use and economic development law—literally. The partner at law firm Rouse Frets White Goss Gentile Rhodes, and former Missouri legislator and Jackson County executive, wrote "Missouri Land Use Law" and "Missouri Economic Development Law," both published by UMKC's School of Law. That, among numerous other accomplishments, makes the Kansas City-area native a go-to expert on some of the biggest business-expansion issues in the area as they relate to government guidelines. Last year White's practice grew larger when White Goss merged with Rouse Frets to form its current entity of about 65 attorneys so that each firm could grow their cross-state expertise. It's the state line that White sees as one of the biggest barriers to creating a more competitive business environment in metropolitan Kansas City. "The state line is a problem, mainly because of the end of neighborhood school with the busing order of 1976," he reflected. "Many moved to Kansas rather than allow their children to be bussed across town. Also, the border-war incentives battle has been a very expensive, wrong-headed policy that should be coming to an end soon." White spreads his expertise around the area with board positions at several organizations, from the American Jazz Museum to the Bank of Kansas City.
---