The 50 individuals you'll meet in the following pages bring to an even 500 the number of Sunflower State residents from all walks of life who have been singled out for their over-sized contributions to business success, civic engagement, philanthropic zeal and shared interest in moving their communities forward, and by extension, advancing the interests of an entire state. As in years past, they are a patchwork quilt of life in Kansas. They include business executives, athletes, artists, educators and scholars, hailing from the ranks of health care, real estate, agriculture, banking, manufacturing, hospitality and more. And, as in years past, you'll see in their personal stories and professional ac-
accomplishments the traits that have come to define community leadership in Kansas: superior work ethic, passion for building their enterprises, a genuine desire to improve the lot in life not just for themselves, but for all whose lives their work touches. Here at Ingram's, we like to describe the 50 Kansans You Should Know feature as the best cross-section of key personalities compiled in that state. Our stock line, in fact, is that we've profiled people ranging from uber-industrialist Charles Koch of Wichita to Linda Clovis, manager of Cawker City's Big Ball of Twine. Success, after all, comes in many forms. An effort like this doesn't happen on its own. Each year, we reach out to an ever-expanding universe of honorees and ask them: who are the people driving success in your community, and what attributes make them worthy of consideration? We're looking, you might say, for characters with character. We think we've found 50 of them for 2020. We're confident you'll be inspired by each.
Aggie Asher
Atchison Hospital, Atchison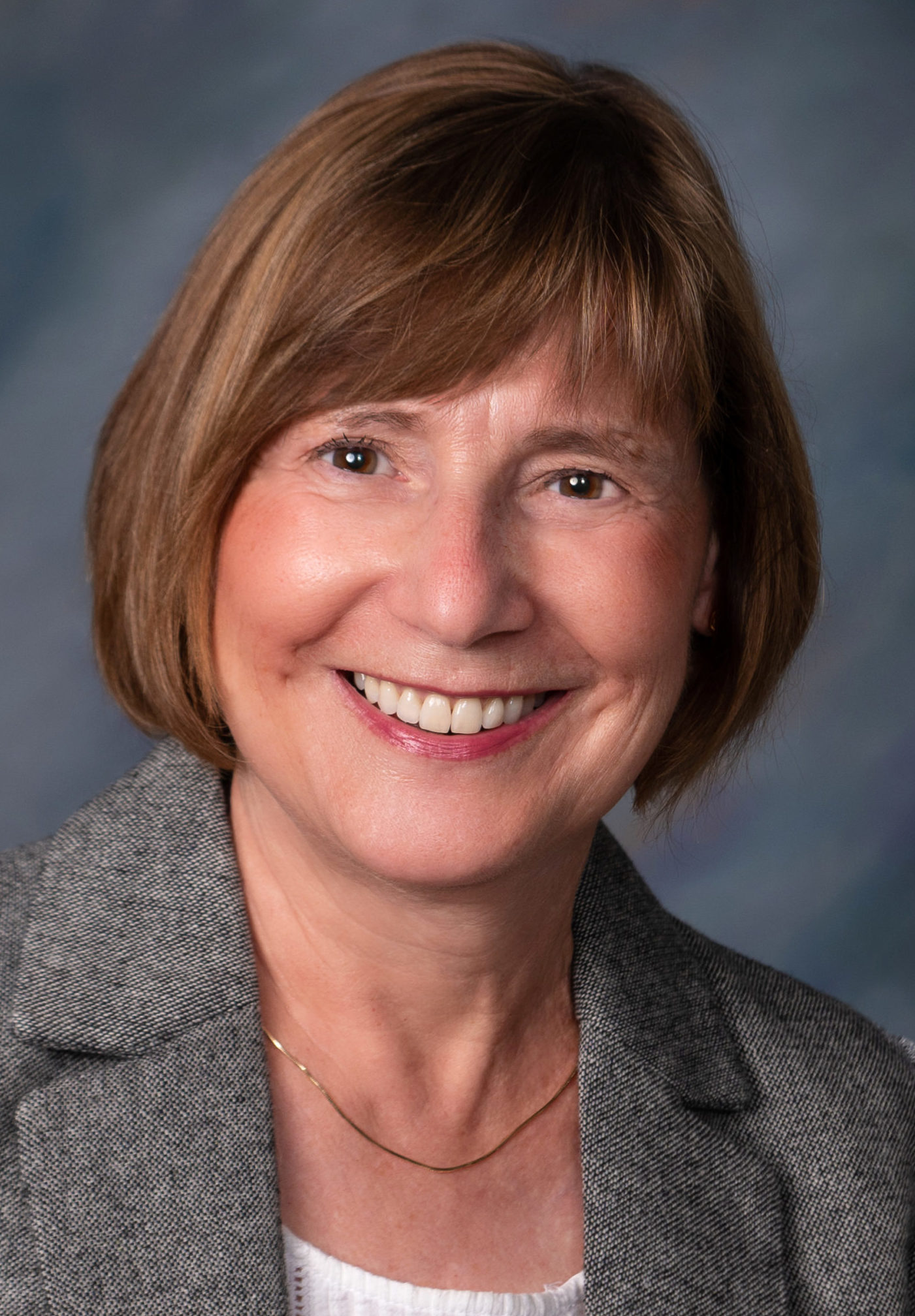 Faith and family were two pillars sunk into the bedrock of Aggie Asher's upbringing in Atchison, and they have endured across a 40-year career dedicated to service. Long before she would become manager of social services at Atchison Hospital, she was influenced by her parents own commitment to charitable service, by an aunt who was a member of the Sisters of Charity in nearby Leavenworth, and by the Benedictine sisters during high school at Mount Saint Scholastica Academy. She earned a master's in social work from the University of Kansas, and has been with the hospital for more than 30 years. Her role requires collaboration with the physicians and care team to help get patients into the right care track after surgery or admission to the Medical Surgical/ICU unit. She also leads the Patient-Family Advisory Group. "Every person has a unique story," Asher says. "It often takes multiple community collaborations and sometimes getting a little creative to meet the needs of those we care for." Asher led the founding of Live Well Live Atchison, a local non-profit focused on improving the quality of life in Atchison County through education, community action, and advocacy, and still serves on its board. She was also a founding board member of the Atchison Community Health Clinic, and still serves on that board, as well. Her service record slso includes six years on the board of Maur Hill-Mount Academy.
---
Denise Bade
Lockton Companies, Overland Park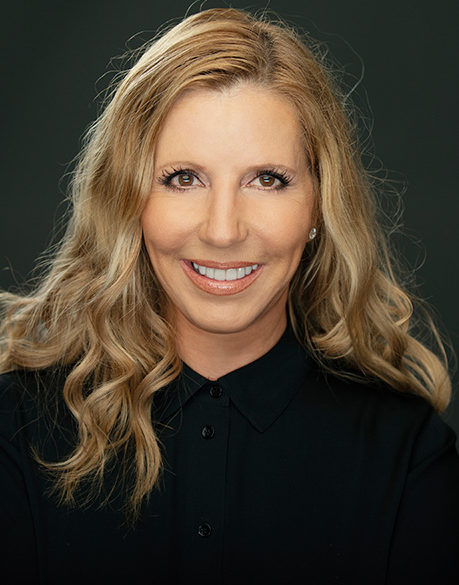 Denise Bade knows a great deal about what health systems need to thrive and take care of their employees. They are, after all, her clients. So when the COVID-19 pandemic hit and hospitals were desperately seeking protective equipment for the staff, Bade drew on her Lockton experience and connections as executive vice president, specializing in property and casualty insurance and employee benefits, to make a difference. "I was struggling with what I could do to help my health-care clients," she says, including those she calls "health-care-heroes" at risk. Securing donations from Cheryl Lockton Williams' Lockton Family Foundation, chairman Ron Lockton and her producer partners, she swung into action, and with the help of a small team, purchased, and distributed PPE to health-care organizations in Kansas, Missouri and around the country—an effort that KDHE Secretary Lee Norman singled out for going above and beyond. "In total, my 'Lockton PPE team' and I distributed 128,000 masks, 9,500 gowns, 12,000 face shields, loads of antibacterial," she says. Her motivation goes back to her roots, the Wichita-area native says, with parents who "taught me about giving back to your community, whether that was making dinner for a neighbor in need (like my mom did), or being a part of efforts and organizations that help the community (like my dad did)."
---
Debby Ballard
Sprint Foundation, Overland Park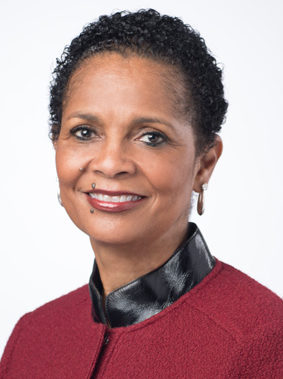 Working for a foundation that came out of what was once Kansas City's largest company, Debby Ballard has enjoyed a broad mandate to raise the quality of life for the entire region. Unlike foundations with narrow focuses or interests tied to the corporate parent's mission, the Sprint Foundation has reached into education, the arts and culture, youth development, community development and disaster relief with millions of dollars in charitable gifts over the years. Before landing at Sprint, and rising to become director of community affairs there, she was a communications professional and executive at a pair of Fortune 500 companies, Procter & Gamble and Xerox Corp. And she's no stranger to recognition, as a past winner of the Greater Kansas City Chamber's Athena Award for professional achievement by women in executive roles. Her philosophy for directing foundation assets to the most appropriate causes, she told The Network Journal, was grounded in things she is most passionate about: "Anything that has to do with making lives better for kids, particularly urban kids, and for women," she said. "Leadership is really about motivating and inspiring people to achieve greatness. That's what I try to do with my team." Raised by a Baptist minister and a kindergarten teacher, she earned a degree in home economics at what is now University of Central Missouri which last year named her one of its Distinguished Alumni Awards for 2019.
---
Mike Berkley
Bennington State Bank, Salina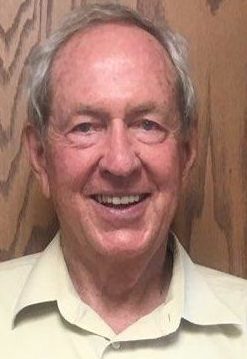 Hot shots half his age are figuring out how to wrangle early retirement, but Mike Berkley is still going strong past 80, loving the life and relationships that make community banking more than just a series of transactions. He wasn't quite born to banking, but it was close: His dad was a banker, though not an owner until late in his career. Young Mike left nearby Tescott to earn business and law degrees at KU, then went to work in Denver, coming home when he and his seven older siblings partnered to buy the bank. His job would be to run it. "I always had an affinity for smaller communities," he says, and with two kids and a third on the way "I thought it was better to raise them here than in Denver." Half a century later, Berkley relishes the relationships that make it all work. And he's especially proud to have taken a bank with $5 million in assets then and turned it into one with $750 million. By community banking standards, that's almost gargantuan: Of the 220 banks based in Kansas, it puts Bennington State squarely in the Top 20. "Banking continues to get more difficult," he says. "We have grown enough to service about anybody in our trade territory with our loan limit," but too many small banks can't afford the technology or compliance costs. Small banks, he said, can still visit with small business owners and farmers one-on-one, and there's value in those discussions. "We're small enough," Berkley says, "that they can just pick up the phone and call and talk to any one of us."
---
Raj Bhala
University of Kansas, Lawrence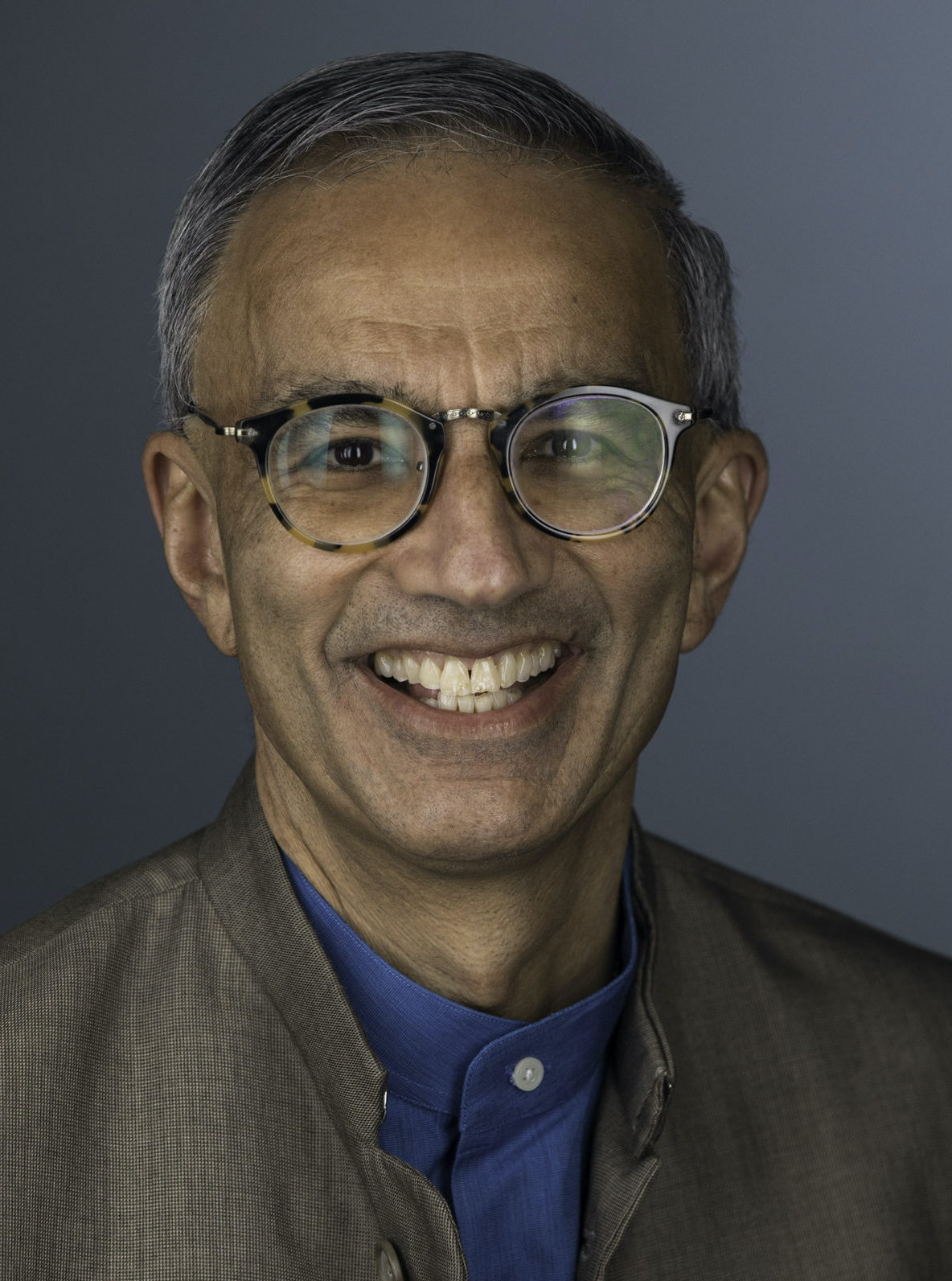 Kansas sits more than a thousand miles from the coasts, but with residents like Raj Bhala, it's directly connected to the world. A professor of international law at KU, Bhala brings to his students a blend of insight, experience, rhetoric and oratory (laced with references to Shakespeare) that helps them break down barriers erected by cultures, religions, economic systems and political structures. Canadian born of Indian parentage, he was summa cum laude at Duke University before Harvard, where he wrote a book on international banking law while a third-year law student. Quite a catch for KU, which he says "traditionally is open-minded, willing to see the equivalence, even superiority, of outside-the-box credentials" for its instructors. He also has taught Islamic law to U.S. officers at Fort Leavenworth. There exists, Bhala says, a deep need for Kansas-educated minds to succeed in the world beyond. "The legal profession risks becoming ever-more plutocratic, with top positions going to graduates of elite (dare I say elitist?) law schools. That trend is bad for the country," he says. "Our international lawyers need to come from the Heartland, and reflect its positive Midwestern values, and its increasing diversity. At KU, I can help train the best and brightest for prominent positions of power and responsibility."
---
Blake Blackim
Midwest Music, Salina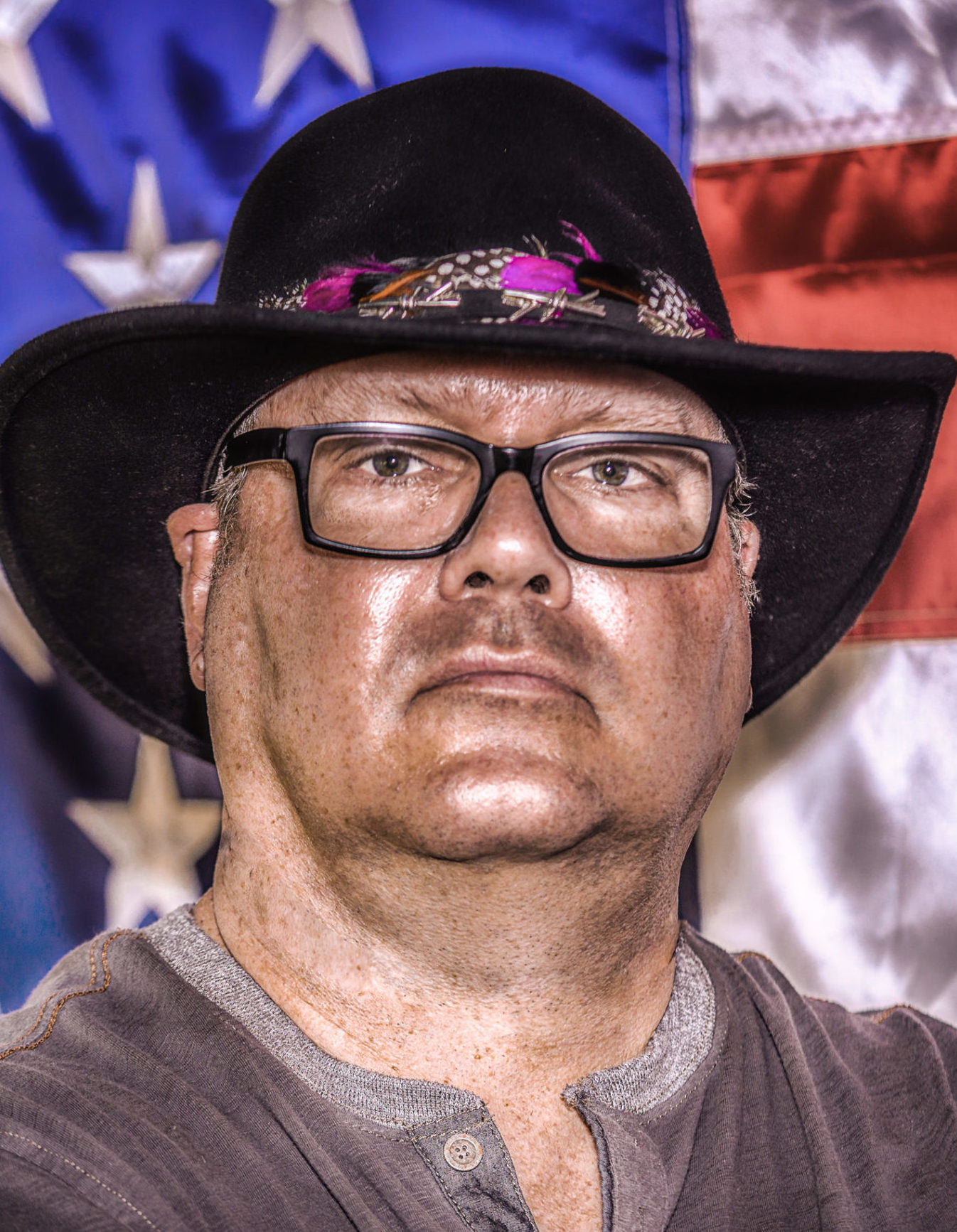 His father, Chuck, managed a chain of Jenkins music stores when Blake Blackim was growing up in Wichita, and the selection of musical instruments that filled an entire floor made an impression. Especially the drums. That stayed with him as the family relocated to Norton, and young Blackim followed his father into the retail and service side of music. Today, he operates Midwest Music in Salina, serving individuals, schools and a few big names like the K-State marching band. But he's also banging the drums with the quartet Sunset Sinners, a group whose promisingƒschedule of summer gigs (including an opening act for Toby Keith) was thrown into disarray as concerts canceled en masse with the COVID-19 outbreak. "The good news about the way the music business operates now," he says, Is that with social media, it doesn't matter where you're from. You don't have to be from Nashville or New York." Blackim counts himself fortunate to have the store as his day job, and to be part of the creative class in a city that he says "has come on like gangbusters in the music/arts community." A Downtown beautification project has benefited his store, and the new rec center is binging in big-name musical acts. Combine that with events like the Smoky Hill River Festival and the city's high regional pull factor, he says, and you have a powerful investment draw.
---
Mark Brandmeyer
Brandmeyer Enterprises, Leawood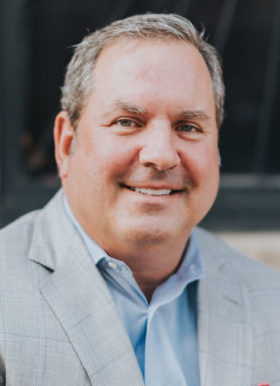 The term "serial entrepreneur" is too often used to describe someone with more than a single enterprise. It would not be incorrectly used to describe Mark Brandmeyer. A longtime executive and partner with the medical-device maker Medi-Flex (later Enturia) before it sold more than a decade ago, he has a wide-ranging background as executive or owner of companies that specialize in medical-device sales, construction, medical claims payments, venture capitalist in the health-care realm—even serving as director of the MoKan basketball club for the past 11 years. Last year, he added to his resume the title of team owner when he led the group that stepped into buy the struggling Kansas City T-Bones, the professional baseball team that plays in Wyandotte County's Village West. Fitting, in a way: as a father of nine, he now has a place for them to get together as a team pending the post-pandemic resumption of pro ball in America. "Our vision is to enhance the entire game day experience at the ballpark and make the stadium complex a 365-day-a-year entertainment hub for the area," he said when the sale was announced. His main focus, Brandmeyer Enterprises, invests at all stages of health-care company development, especially those developing and commercializing new pharmaceuticals. A graduate of the University of Kansas, he's also principal at Built, an interior-construction company.
---
David Brenn
Kansas Water Congress Garden City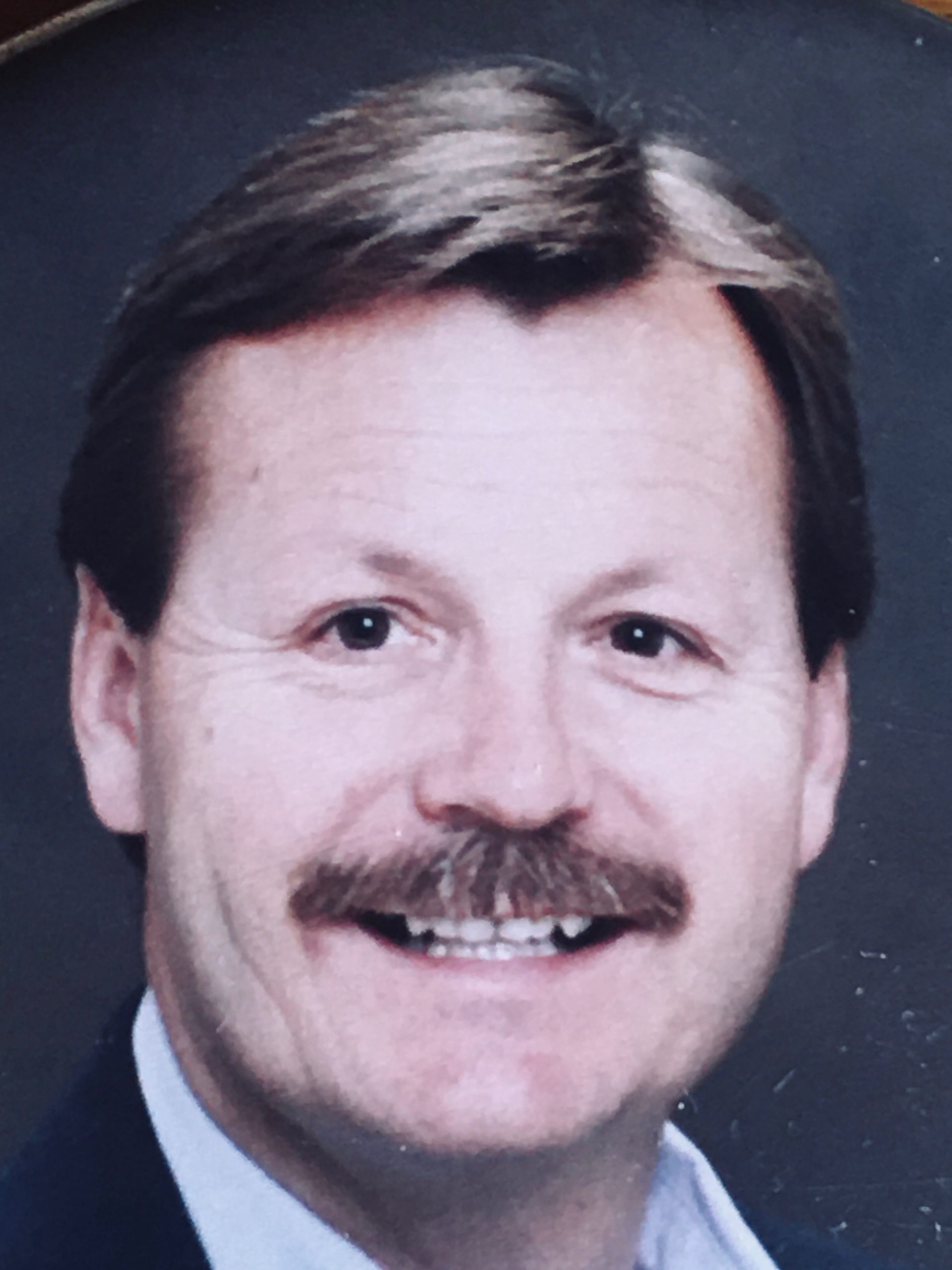 During agricultural booms of yore, David Brenn recalls, water was simply a raw material, used to turn out crops the way iron ore produces steel. In western Kansas, though, where rainfall each year is half what Kansas City gets, farmers very nearly have to mine that water. "Used to be, everybody you knew over-drilled and over-appropriated," Brenn says, "and it wasn't just the farmers; that was coming from banking to those pushing development in a lot of ways." That caught up with farming as groundwater levels fell in the massive Ogalallah aquifer, but through the work Brenn has done in water management policy and through some of the consensus-building that comes out of the Kansas Water Congress advocacy group he founded, change is coming, albeit slowly. The Colby area native grew up in a family business devoted to drilling, and he learned that side of water use. Later, as an executive in groundwater management districts for the state, he learned the policy side and the challenges of working with competing interests. He's optimistic that things are improving. "With these best practices and significant advances in farm technology, like genetically modified hybrids, precision ag and new processes for restoring soils, it won't take as much irrigation," he says, for Kansas farmers to feed the world.
---
Faruk Capan
Intouch Group, Overland Park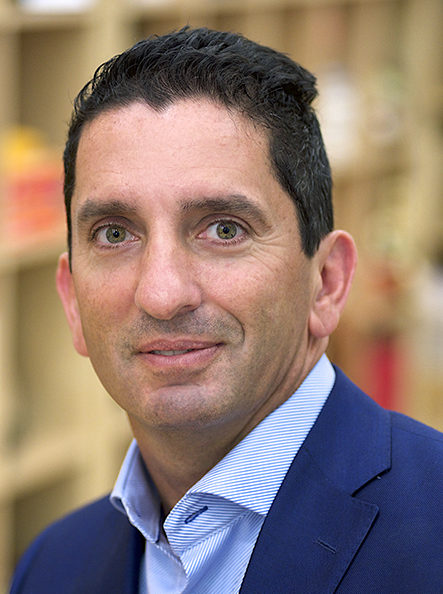 In 1999, it was quite literally Faruk Capan against the world. Well, against the world of pharmaceutical marketing, anyway. He set out on his own to create a new kind of digital marketing experience for companies operating in that space, founding Intouch Solutions. A generation later, with nearly 1,000 people around the world earning a living as a result of his entrepreneurship, the firm is rising up the rankings of Kansas City's largest private companies, with 2019 revenues topping $140 million. That's a long way from where this native of Turkey started, in terms of jobs and revenues, but not very far removed from the vision that he has demonstrated most of his life. He was just 9 years old when he started his first business, and as he developed an appreciation for the Internet's ability to forge connections, he helped create MSWatch.com, the largest online community for people dealing with multiple sclerosis. The impact he's made with Intouch headquartered in Overland Park and with offices in New York, Boston, Chicago, London and Mumbai, has made him a three-time honoree as a PharmaVOICE 100 entrepreneur, an industry award that recognizes "the most inspirational, motivational, and transformational individuals throughout the life-sciences industry." He was also one of Ingram's 40 Under Forty honorees in 2004.
---
Celia Cayless
Kansas Children's Foundation Wichita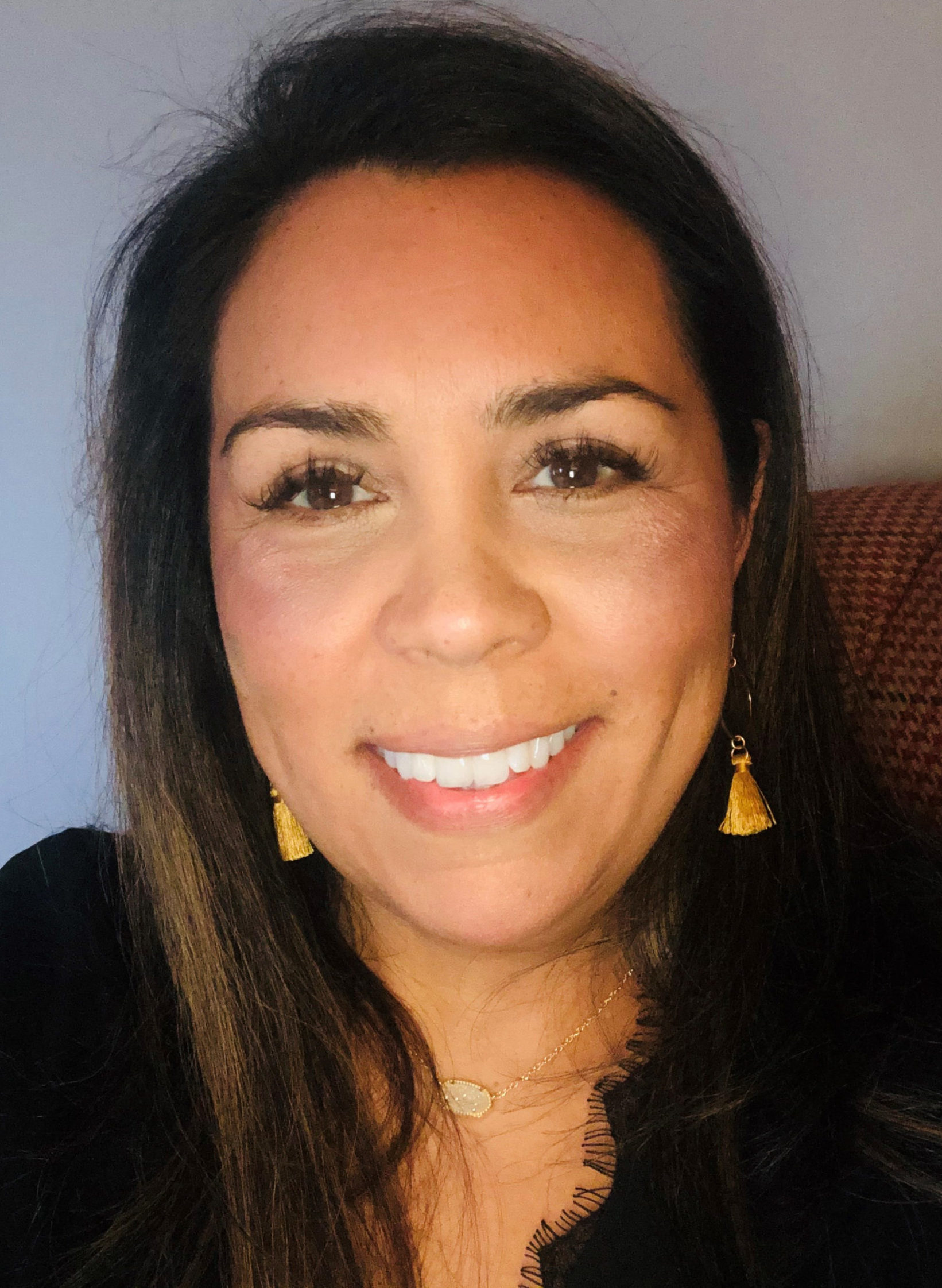 It might sound cliché, but it is indisputable, says Celia Cayless: Kansans are truly kind people. "They are caring but also savvy in their giving," says the executive director of the Kansas Children's Foundation. "Our state is full of entrepreneurs who think outside the box and develop new ways to tackle different issues. Our donors expect us to collaborate with others to develop the best and most efficient way to meet community needs. Because of that, Kansans are confident their giving is doing the most good and respond generously." Her organization focuses on providing financial assistance, programs and community connections to improve pediatric health care in the Wichita area. That mission dovetails perfectly with the values she was raised on out in Liberal, Kan. "I grew up understanding the importance of showing up for others when you could," Cayless says. "I am hoping my three kids see that in me now and will live their lives that way to continue the legacy. It is what helps build empathy and connection." Save for a term at Koch Industries, she has worked in the non-profit world since earning a communications degree from Wichita State. "I've loved working in non-profit because of the variety of people and projects you get to work with and seeing the impact a good plan can have on the future," Cayless says.
---
Angelica Castillo Chappel
Casco Homes, Garden City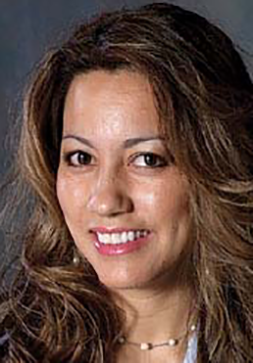 Angelica Castillo Chappel won't sugar-coat the immigrant labor issue in southwest Kansas by hiding behind talk of more high-skilled workers. The meat-packing plants that are pillars of the regional economy, along with construction, roofing and other trades, rely on low-skilled workers. It's not a matter of those being jobs Americans don't want to do; it's a simple matter of demographics. Rural Kansas needs more bodies, and has for decades as the population has hollowed out. It has been importing them for more than a generation as the packing plants have risen from the prairie, starting with newcomers from Mexico and Central America, as Castillo Chappel herself did as a 13-year-old in 1989. Now a U.S. citizen, she holds a degree in business management, co-owns and manages 130 housing units in Garden City, and is a sales representative for Casco Homes. Immigration continues to change the face of Garden City today, as it did in her youth with the arrival of Somali refugees and others. While the city itself is slightly more than half Hispanic, the school district is teaching students who speak more than two dozen languages other than Spanish. For her efforts to help immigrants find new hope in America, she was named Minority Business Advocate of the Year by the Kansas Department of Commerce in 2005. Those efforts, she once said, were part of a shared vision in Garden City: "We want to make it better for the younger generation coming in."
---
Jim Cummins
Dirty Kanza Promotions Emporia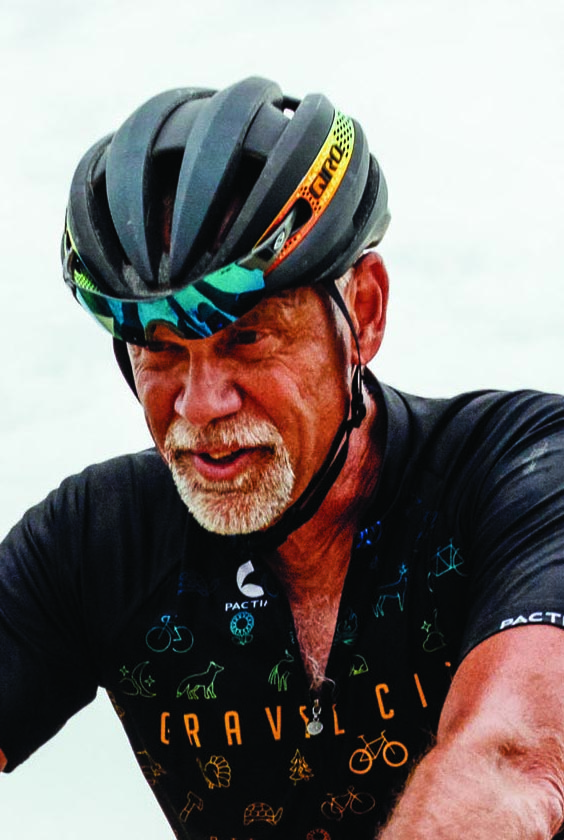 Jim Cummins still remembers the Saturday mornings of his youth, watching "Wide World of Sports" on TV with his father and being mesmerized by black-and-white images from the Barstow-to-Vegas motorcycle raceS. "I immediately knew two things: that I wanted to race motorcycles, and that someday I wanted to organize races," Cummins says. Naturally, a motorcycle wasn't in the cards for a second-grader, but eventually, his parents relented to years of pleading and let him buy a used one in high school. After college, he says, motorized bikes gave way to traditional ones, but the love for the road was unchanged. And in rural Kansas, that means riding on gravel. In 2006, he and another biking fan put together a competitive race through the Flint Hills, the Dirty Kanza 200, and it drew 34 contestants. By 2010, it was billed as one of the longest, toughest and most chal-lenging races of its kind, one of Bicycling Magazine's Top 10 Rides You Must Do. Entries have soared 100-fold: 3,400 contestants hit the road last summer. By 2014, Cummins left his career as packaging engineer to operate Dirty Kanza Productions full-time, and still does after selling the enterprise in 2018 to Life Time. His mission: provide life-enriching cycling experiences for riders, and to establish Emporia and the Flint Hills region as a top cycling vacation destination.
---
Janie Curtis
Curtis Machine Co., Dodge City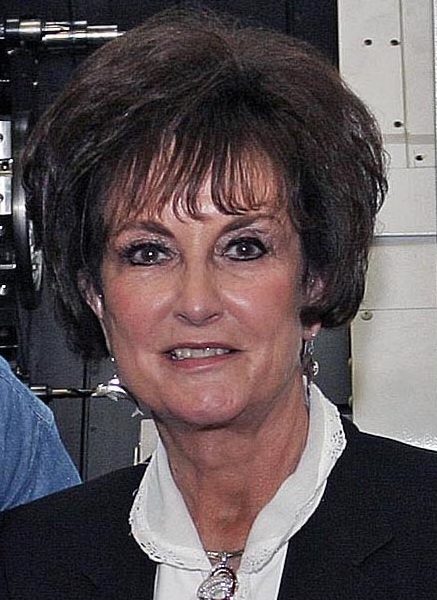 Nearly 40 years ago, Janie Curtis followed "the love of my life, Stuart," to his home in Dodge City, forsaking the nurse-practitioner degree she was pursing to help him turn around the small machine shop his father had started in 1946. It was supposed to have been a leave of absence, but when her husband asked her to get into the sales department and fix it, her career pivoted. But not her nursing instincts. "Nurses come in contact with people who have needs," says the CEO of Curtis Machine, which produces beveled gearboxes for manufacturers nationwide. "You define that need, then develop a plan to help that person. That's selling a service." Selling garboxes, she says, is much the same: the patient, in that case, being a company that will be healthier for making the right purchase. Curtis, who took over the company after Stuart's death, is something of a ground-breaking figure: the first woman ever admitted to the Rotary Club in Dodge City, the first to become its president, and the leader with more club-sponsored award-winning programs than anyone up to her time. Educated in a one-room schoolhouse with seven other students as a youth, she learned mechanical comprehension on the farm near the appropriately named Home, Kan., where, she says, she "developed a value system of self-reliance, doing what's right and taking advantage of the opportunities we have living in America."
---
Pam Dankenbring
Kansas Farm Bureau, Marysville
The essential elements of farm life have been with Pam Dankenbring almost every step of her path in life, from helping gather vegetables for her grandmother's winter canning projects to cruising Main Street with the kids in town on Friday nights. For the past 15 years, as a Kansas Farm Bureau district administrator for a 10 county area, other aspects of that life have come into sharp relief: changing economies of scale that imperil traditional family-farm structures, technology, animal genetics and precision agriculture. Dankenbring works with farmers to help them thrive in a changing ag economy, one that often compels both adults on a farm to work in town to supplement their farm income or securing health insurance. But she's also highly engaged in local and state education, serving on the Marysville school board, including time as president, and as the Region 4 representative on the Kansas Association of School Boards. "If, as a society, we want great leaders, upstanding citizens, and neighbors who are involved and contribute in our communities," she says, "we have to have the pieces in place in the formative years to instill these ethics and values in our students, along with a first-class classroom education as well."
---
Tim Danker
SelectQUote Insurance, Overland Park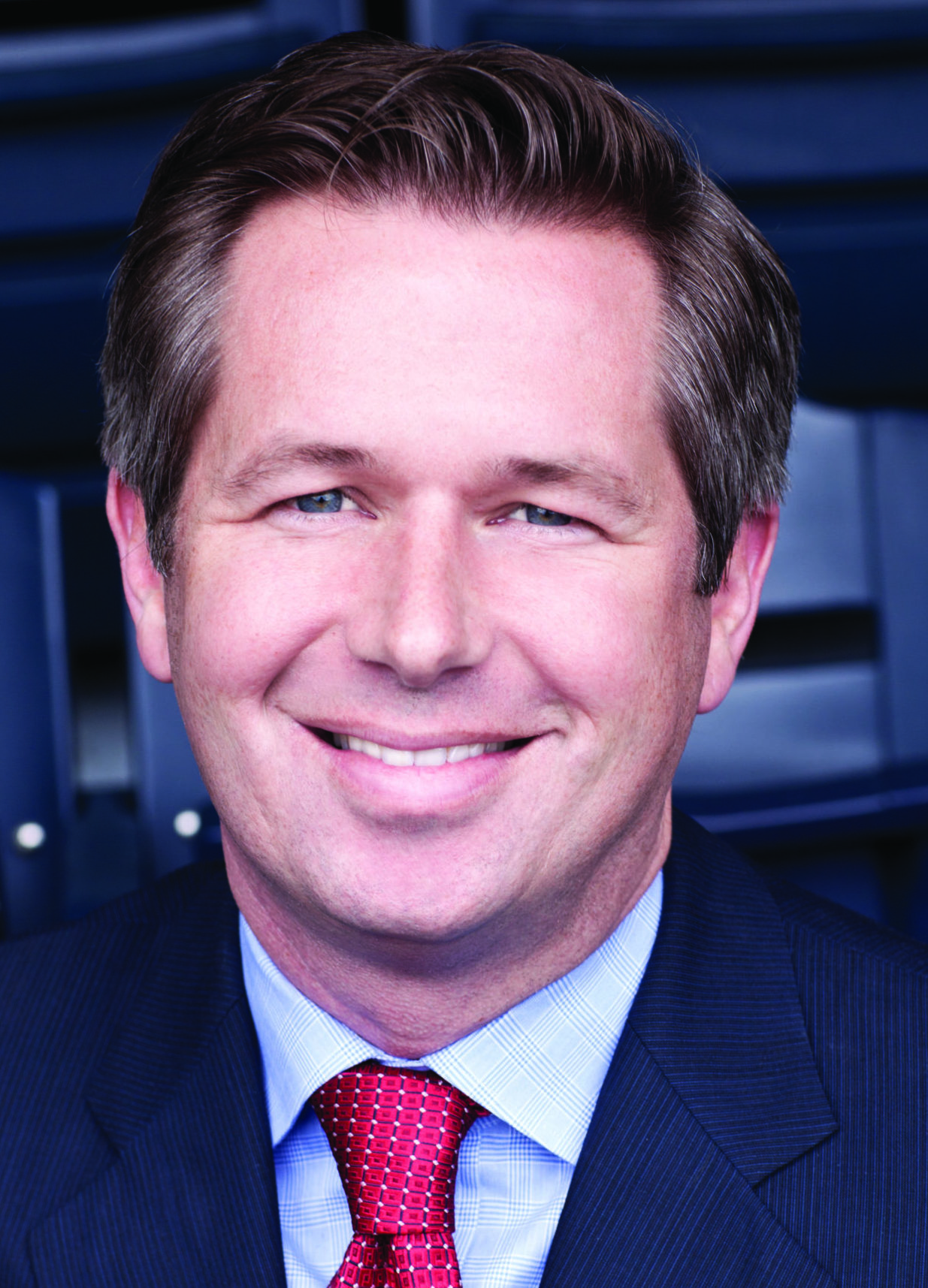 Tim Danker has been a very busy fellow of late. It's not just that the online insurance pricing tools his company provides have seen sales explode by 50 percent in the first nine months of the fiscal year; Danker also has been laboring to bring the Kansas City region's newest public company into the world. He became CEO of SelectQuote in 2017, and since then has overseen the explosive growth that made the company a candidate for an initial public offering of stock. Danker's team is filling a hole in the regional business infrastructure­—public companies in Kansas City have dwindled in recent years, including some of its very largest, like Sprint and Westar Energy. At the same time, IPOs have been in short supply, and more so with the COVID-19 pandemic causing investor jitters. But SLQT now has a place on the New York Stock Exchange, and the deal to make that happen (plus a surge in share prices) values the company at more than $4 billion, while raising $344 million to finance continued growth. "Consumers don't want folks in their house selling insurance, they'd rather do research online and connect telephonically and we view that as a trend moving forward," said Danker, an MU business grad with an MBA from KU. He was one of Ingram's 40 Under Forty back in 2011, while still serving as CEO of Spring Venture Group, another fast-growth firm in the direct-to-consumer insurance brokerage space.
---
Ernestor DeLaRosa
City of Dodge City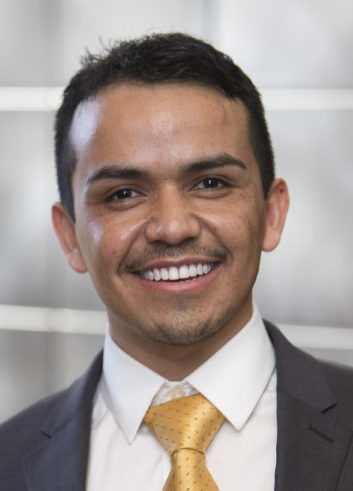 Changing demographics have yielded a Hispanic majority in Dodge City's population, but for Ernestor DeLaRosa, the need for effective local government knows nothing of race, ancestry or national origin. The assistant city manager of Dodge City, an immigrant himself, earned a college degree and chose public service because, he says, it "allows me to make a profound difference in my community, especially in a diverse city like Dodge City." As a first-generation immigrant, he says, he genuinely understands the issues and needs of the immigrant and refugee community, especially for immigration reform. Kansas, he says, needs the latter for thousands of undocumented residents that are already part of its work force. But it would also he says, "allow communities across the nation to improve social conditions and economic opportunities, which can create safe and inclusive environments that strengthens well-being and local and national economies." Dodge City's economic pillars of agriculture and cattle were familiar to a 13-year-old De La Rosa when he got there, with some fundamental differences: People in Dodge had jobs, something of a rarity back in his Mexican village. The city's commitment welcoming and integrating newcomers into life there, he says, is a reflection of "how vital the immigrant labor is and the policies adopted to create safe and inclusive environments."
---
Robert DeLong  
Kansas State University, Manhattan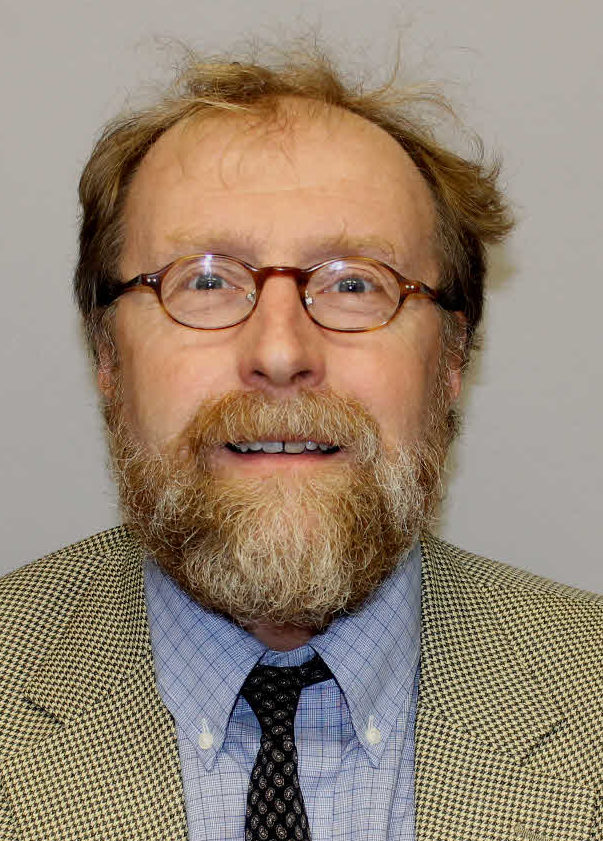 The ultimate irony during a global health crisis? How about Robert DeLong, an associate professor in KSU's Nanotechnology Innovation Center, securing a federal grant to research COVID-19 virus control … but his lab has been shut down, along with most of the campus, since March. As luck would have it, things are opening up, and he'll be back at work with his student assistants within days, exploring applications to coat the surface of health-care workers' facemasks and stop the virus cold. It's precisely the kind of research that DeLong hoped to conduct when he landed in Manhattan five years ago, after a stint at Missouri State. "I was doing so much teaching, but felt since I was coming up on 50, if I was going to make a dent in research, I needed to be at an institution that truly valued research," he said. The College of Veterinary Medicine and the innovation center fit the bill. A native of upstate New York, DeLong previously researched viruses for private-sector companies. After one of them was merged out from under him and Big Pharma acquired the other, he decided it was time to get back to get back into academia so he could develop his own research program. The payoff for that is now here with the task that looms, and DeLong is confident he made the right call by heading to K-State: "It is," he says, "a great fit."
---
Tim Dunn  
JE Dunn Construction, Leawood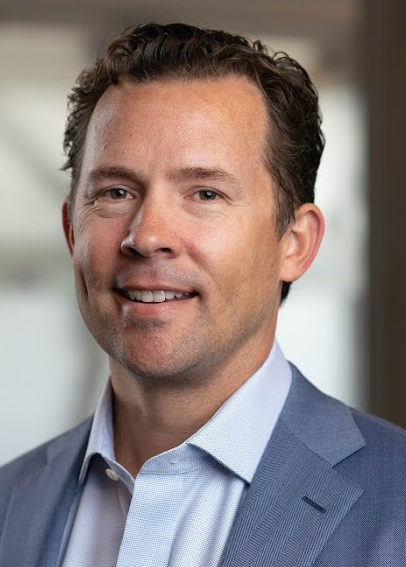 The chairman of the region's largest construction company, Tim Dunn is a fourth-generation leader at what is now an employee-owned, $4 billion enterprise. The corporate structure has changed over the years, but the cultural goals haven't: "I'm continuing to learn in all facets," says Dunn, who succeeded his father in that role more than a year ago. "But I had a good sense of a few things that I wanted to put my own stamp on." That's easier to do, he said, with a strong culture, commitment to doing what's right, a talented staff and leadership like CEO Gordon Lansford and General Counsel Tom Whittaker. The current challenge amid the pandemic downturn is serious, but not unfamiliar, he says; the company has survived crises from the Great Depression to the Great Recession since his great-grandfather founded it in 1924. "Given our current strategy and diversification, we will adapt and be ready for anything that lies ahead," Dunn declares. "I've learned a lot from my grandpa, dad, and uncles in terms of experience and wisdom" during downturns, and he's confident the firm will "come out stronger on the flip side of whatever the crisis is." Dunn also serves as chief investment officer and led the family consortium that bought an ownership stake in the Kansas City Royals, extending a  civic commitment to bolster the communities the company serves through both business operations and philanthropy.
---
Steven Edwards  
Black & Veatch, Overland Park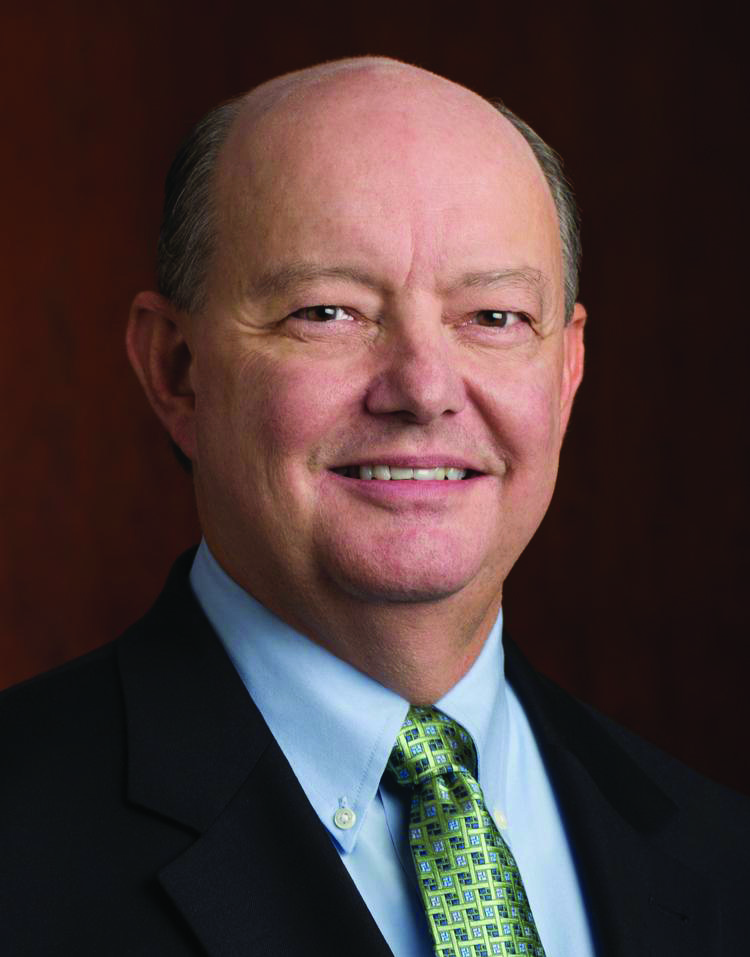 For more than four decades, Steve Edwards has poured his energies, engineering prowess and executive oversight into building Black & Veatch into a $3.5-billion, global design and construction enterprise. He became CEO of the 10,000-employee-strong (and employee-owned) company in 2013, after serving as chief operating officer, executive vice president in the energy division, and member of the company's executive committee and board of directors. Inspired by a globe-trotting uncle involved with large-scale construction projects, young Steve decided that building big things would be his path, too. He earned a degree in electrical engineering at UMKC, joining Black & Veatch even before he was issued that diploma. "I never thought about a position like chairman and CEO until about 10-12 years ago when someone asked me if I had thought about it," Edwards said when recognized with the school of engineering's Alumni Achievement Award. "I was very lucky to work with a lot of people who would take the time to mentor me." He also has a rich history of civic and philanthropic engagement, with service for the Jackson County CASA (Court Appointed Special Advocates) Financial Committee, his alma mater's engineering school executive council, leadership roles in United Way of Greater Kansas City campaigns and more. Over his career, he has worked across North America, Southeast Asia, Australia and the Middle East.
---
Jeremy Gaskill  
Humana, Kansas City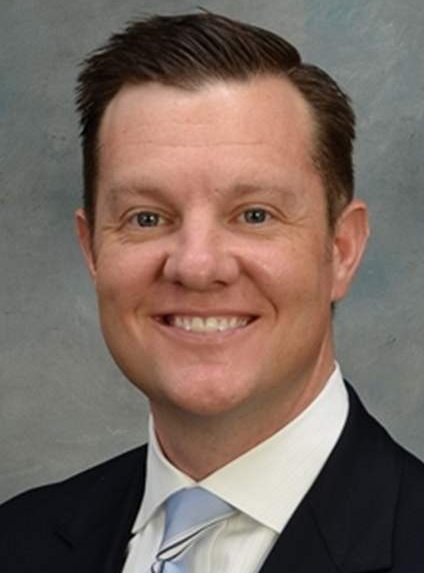 Born and raised in Kansas City, Kan., Jeremy Gaskill has a keen understanding that "if you want something, you need to work hard for it." He saw the sacrifices his parents made for his sister and him, and "they showed me the value of teamwork. You're much stronger working as a team, as opposed to navigating life individually." That's a leadership value that endures today with Gaskill's role as the central region president for health insurer Humana. The same goes for a work ethic that started with his first job at a greenhouse nursery when he was just 14. "One of the early lessons I learned was to never ask an employee to do something you would not do and take responsibility for your decisions as a leader—the good decisions, but especially the bad ones," Gaskill says. After earning his degree at KU in business management, he accepted a position with the company and moved to Colorado, and later Chicago, until joining Humana in 2004, rising steadily through the ranks until earning the top role in 2017. As a health-care executive whose company is swept up in a global public-health crisis during the COVID-19 pandemic, he says, "I'm inspired by the amount of volunteer hours our employees have used to assist the many great organizations supporting our communities right now—in Kansas City and across the country. … We all lean in to help be a part of the solution."
---
C.R. Hall
Hall's Culligan Water, Wichita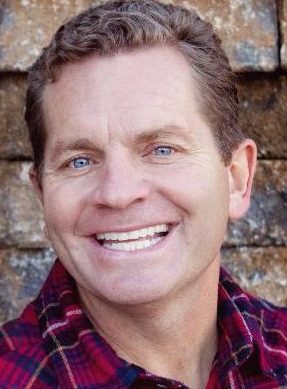 Christmas Day, 1988. C.R. Hall, 22, shows up in Wichita at the direction of his father, who owned a series of Culligan Water franchises. His mission: Find out why the store there was under-performing, and fix it. Young C.R. gave his family fair warning, though: If he didn't like the gig or the city, "I'm leaving," he recalls. Well, 31 years later, he's not only a fixture in water-treatment systems, but with a perfect complement to quality water: Prairie Fire Coffee. "It is home, and I love it," Hall says. "The greatest gift I received from Kansas, and Wichita in particular, was the entrepreneurial spirit from people here who grew and scaled different businesses, many of them franchises." He cites a long roster of Wichita entrepreneurs who succeeded on national and even global stages, but who also "spent their valuable time encouraging, coaching, and advising me, and answering my oftentimes-inane questions." A native of Adel, Iowa, he bought the Wichita Culligan operation after his father's death, and from nine employees it is now Culligan's largest franchisee, with 37 franchises and 830 employees spread over 10 states. With success like that, why risk roasting coffee? "It was different enough to be exciting and interesting," he says. "Our coffee customer base is mostly offices, convenience stores, and restaurants, and we provide exclusive products, routed last-mile delivery and local service. Those are all things we do every day in the water treatment business, and coffee is 90-plus percent water!"
---
Dana Hawkinson
University of Kansas Health System, Kansas City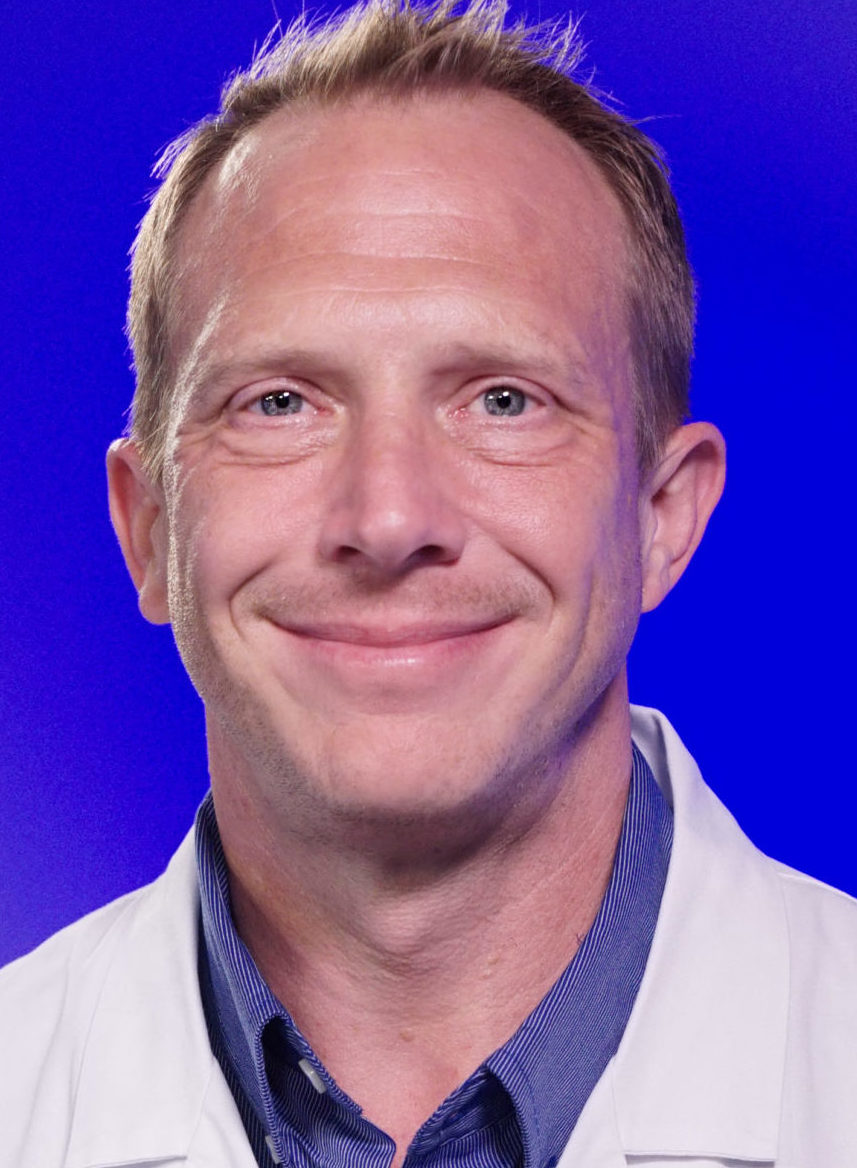 Even when he was young, Dana Hawkinson had an interest in infectious diseases, and decided that a career in health care was in order. But the native of Rockford, Ill., never imagined that his passion would lead him into the thick of fight against the greatest public-health crisis the world has seen in more than a century. Hawkinson is director of the infectious disease unit at the University of Kansas Health System and its flagship hospital, the largest in the Kansas City market. Over the past four months, that has given him something of a rock-star status on the Wyandotte County campus, especially for anyone familiar with his almost-daily video briefings updating patient volumes because of COVID-19 and rallying area residents and Kansans statewide to follow the practices that will control the spread of the virus. First and foremost, he says, his work "always centers on my patients. That's what I was doing before all of this hit: seeing patients every day in the hospital," focused on improving their quality of life. "But larger than that now, we're working to get out the right message, to be a source of truth in the community and the region for what is happening with COVID" in an era of misinformation, even disinformation, he says. "We're trying to keep people safe and do as much as we can to get this infection to slow down, bend the curve and even stop."
---
Kiran Huggins
iModules Software, Overland Park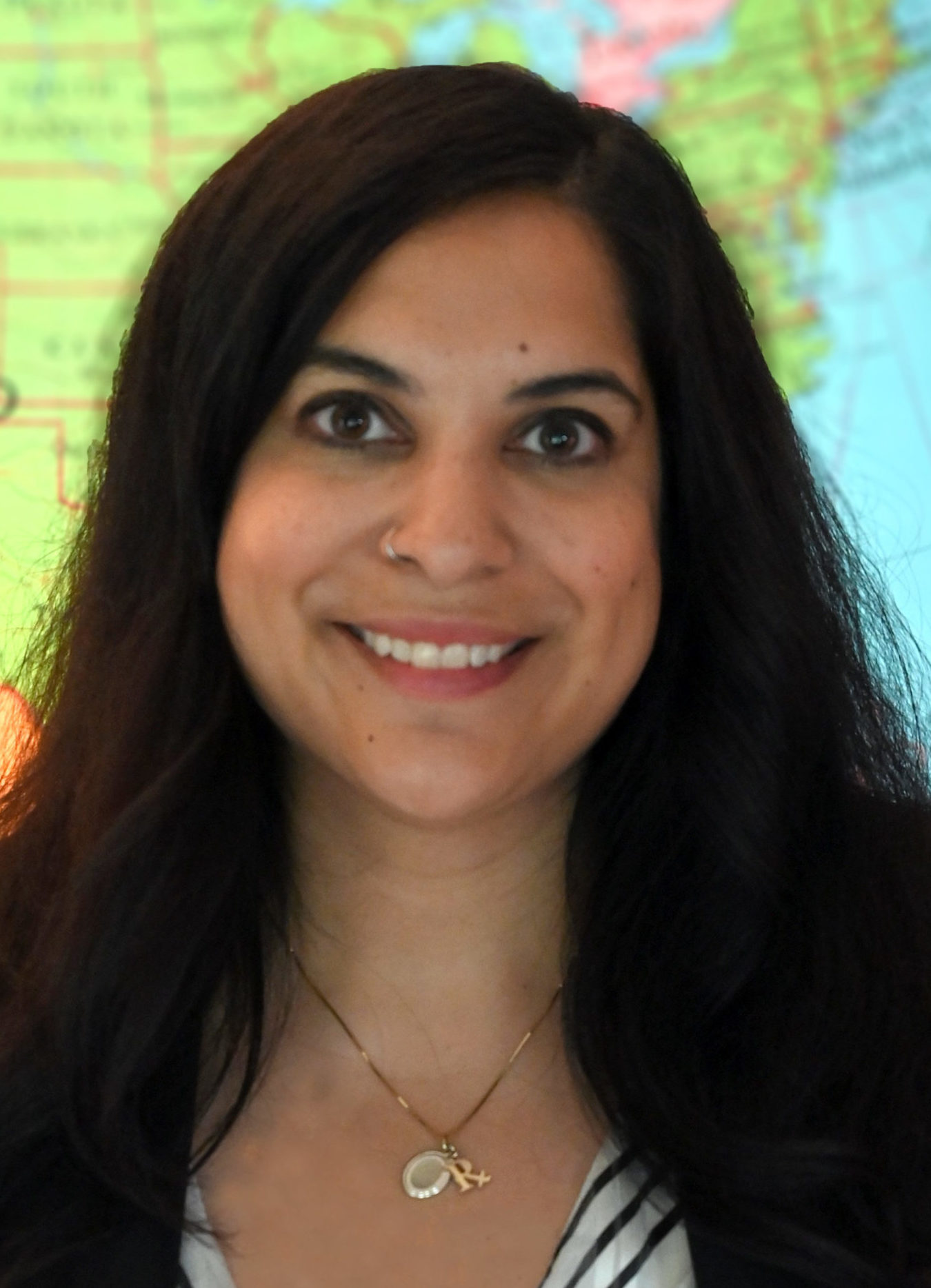 Meet Kiran Reddy-Huggins, Citizen of the World. Her father was born in India, her mother is first-generation Mexican-American, and one of Kiran's first applications of a law degree from KU was working for a Chicago non-profit, representing immigrant victims in human trafficking. Parochial, she ain't. Even before heading to Lawrence to study economics, she was looking beyond borders. "International business always intrigued me," she recalls. "I wanted to do international relations, which is why I ended up going to law school. I always envisioned myself somehow immersed in learning different cultures." She's currently leading the legal team for iModules, where she started well down the ladder and focused on getting into corporate law. She now oversees contract negotiations for new and existing business, ensuring consistency with company policies, privacy regulations, and industry best practice. Off the job, she's an active civic soldier. "My passion in life is community engagement and giving back to a city I love by volunteering with local non-profits" and groups like the Heartland Women's Leadership Council (as co-founder), the national board for Camp Fire and board of KCPT. She's also second vice president for the Olathe Noon Lions Club, following the example set by her father, a 33-year member there. "I always thought my desire and passion was learning about various cultures throughout the world," she says, but on reflection, I believe my desire is meeting new people and learning something new from each one."
---
Seth Kelso
McCarthy Building Co. Manhattan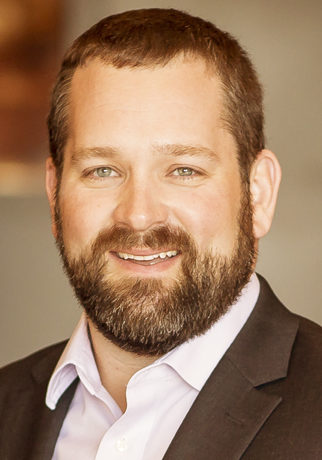 Only a handful of Level-4 bio-safety labs exist in the U.S., and a few others are under construction, but McCarthy Building Co.'s Seth Kelso has had a hand in four of them. Most recently, the nearly 20-year veteran of the employee-owned construction giant has been on a job that will have direct bearing on his home state: The $1.25 billion National Bio and Agro-Defense Facility slated to start coming on line next year in Manhattan. For this Overland Park native, the work is both professional and personal. "It has been a special privilege to be involved for more than a decade with a project as unique and challenging" as NBAF, Kelso said. Given the facility's mandate to ensure public health and the safety and security of the nation's food supply (livestock in particular), it could have huge research and commercialization impact on the state and its next-door neighbor, Kansas State University. He's worked on a pair of Level-4 labs for the CDC and one at Boston University, but Kelso says this one is special in its complexities. "As one of my coworkers said, 'construction of NBAF is like building a very large Swiss watch,' he said. But it was the right project at the right time for raising his family: "Kansas is part of our heart and soul and Manhattan will always have a special place in our hearts," Kelso said. "The friendships and community closeness that we have had in Manhattan are stronger and more sincere than anything we've experienced in any of the other places we've lived."
---
Michael Kiley  
Security Benefit, Topeka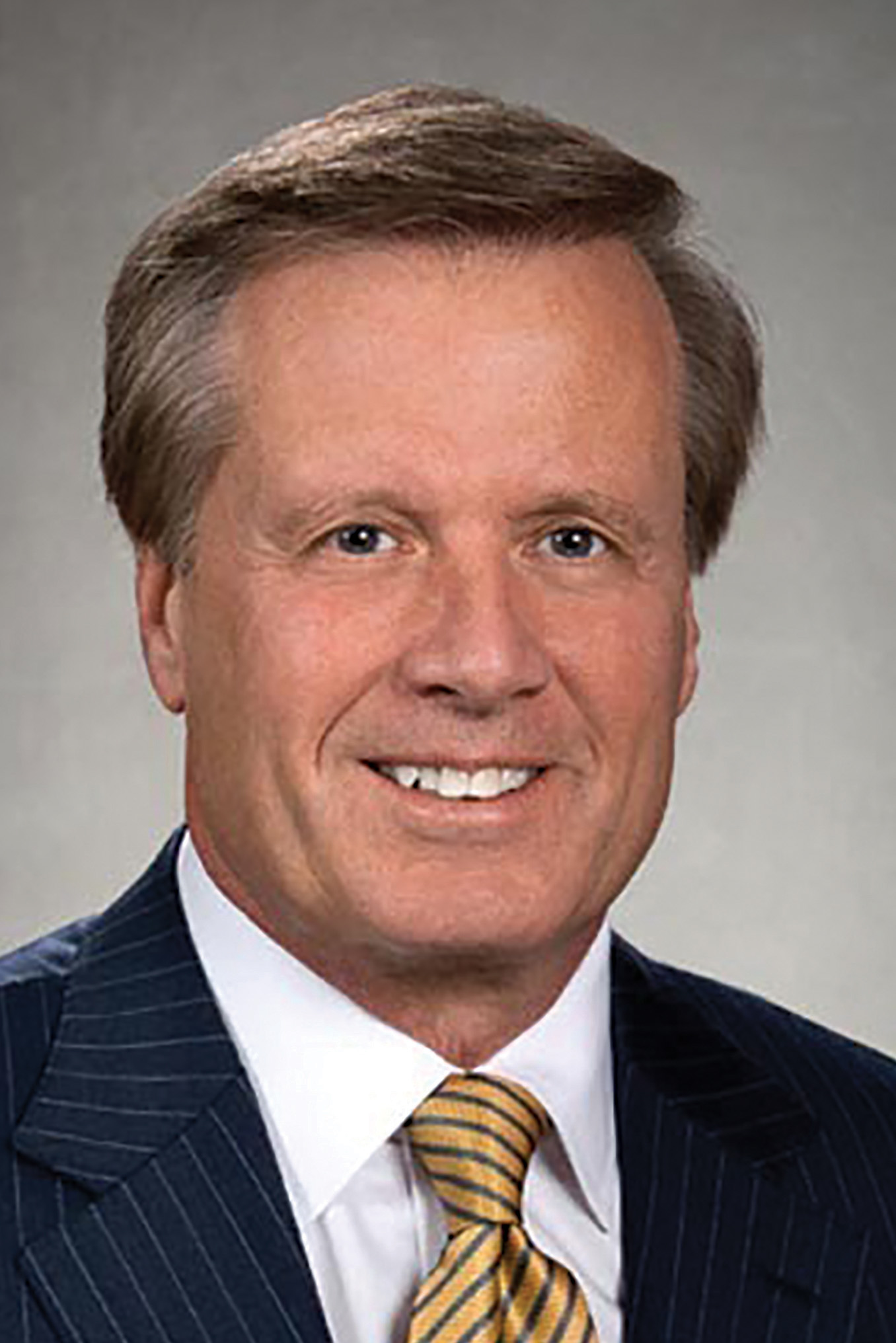 Mike Kiley's career has been spent in financial services, but in some respects, he's really an architect, and he's building something unique in Topeka. Since the acquisition by a Guggenheim-led investor group of Security Benefit in 2010, Kiley has implemented powerful changes to a solid, if staid, retirement-benefits company that was more than a century old. Coming out of the Great Recession, he says, it was poised for success if some key adjustments were made. It started with moving from a specialty market concentration to providing a full-range of wealth segments and distribution channels, and a model built on innovative retirement solutions, superior invest-ment capabilities, efficient, low-cost administration, and a new-age distribution model that blends quality field coverage with a very proactive internal sales desk. Result? What Kiley believes is "one of the greatest insurance company turn-arounds in the last 50 years," and personal recognition as EY's 2018 Heartland Entrepreneur of the Year. The company's success has created a new mindset about living and working in Topeka, he says. And "our $5 billion in annual revenues has had a multiplier effect on the state of nearly $3 billion created in the local economy. Similarly, we have created nearly 1,000 new jobs in Topeka, which means potentially another 1,500 additional jobs in northeast Kansas. We hope our success is a model that leads to growth in other industries, and ongoing support for more strong, pro-business initiatives aimed at economic development in the region."
---
Don King  
Ascension Via Christi, Wichita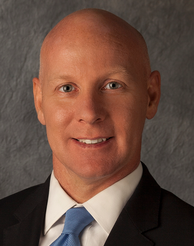 It took a while, but Don King finally made it back to where his roots were—or close to them, anyway—when he became head of the Kansas market for Ascension Via Christi, which includes the main St. Francis campus medical center in Wichita and several other hospitals in the state. A native of the Kansas City area, King had taken a long road through various health-care settings since his early studies at what is now the University of Central Missouri, later securing his undergraduate and master's degrees in physical therapy from Loma Linda University in California. King returned to the Midwest after stints with Ascension hospitals in Tennessee and Alabama, but he's intimately familiar with health-care infrastructure in this region—his other career stops included administrative roles at Research Medical Center in Kansas City, and as COO at Lee's Summit Medical Center. Ascension has a significant presence in Kansas: the 650 staffed beds at the main hospital in Wichita make it the state's second-largest, and it has specialty hospitals there and community hospitals in Manhattan and Pittsburg. "What has me most excited is to lead such a great organization and to build upon its rich history of service," King said after being assigned to Wichita. "Being close to home and family is an added bonus."
---
Robert Lambrechts
Lathrop GPM, Overland Park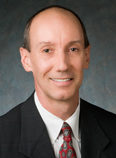 For St. Louis-born Bob Lambrechts, the path to a law career was hardly conventional: With degrees from MU in mechanical and aerospace engineering, he started off as a robotics engineer at  the former Bendix nuclear weapons-component plant in south Kansas City. The mechanics piece was inspired by a father-son project, restoring a 1965 Mustang convertible, but as his career evolved, he said, "I thought patent law would be a great blend of being exposed to advances in technology and there would be very little repetition in the projects that I worked on for clients. I was right on both counts." He applies those skills to the Kansas City-based law firm Lathrop GPM, where his practice puts him in contact with some of the region's sharpest minds and boldest visionaries. "The entrepreneurial spirit is not just alive, but is thriving in the Heartland," Lambrechts says. "My clients are an amazing collection of very talented and ingenious individuals whether they are with a large multinational corporation or are working as a solo inventor. They are engaged in a wide range of technologies and are passionate about improving the state of the art in their particular space." Carrying through some early-life inspiration from his father, Lambrechts also engages at the civic level, with roles as an adjunct faculty member at UMKC, work for the Kansas Bar Association, and duties in the U.S. Navy Reserves.
---
Heather Lee  
Heart to Heart International Olathe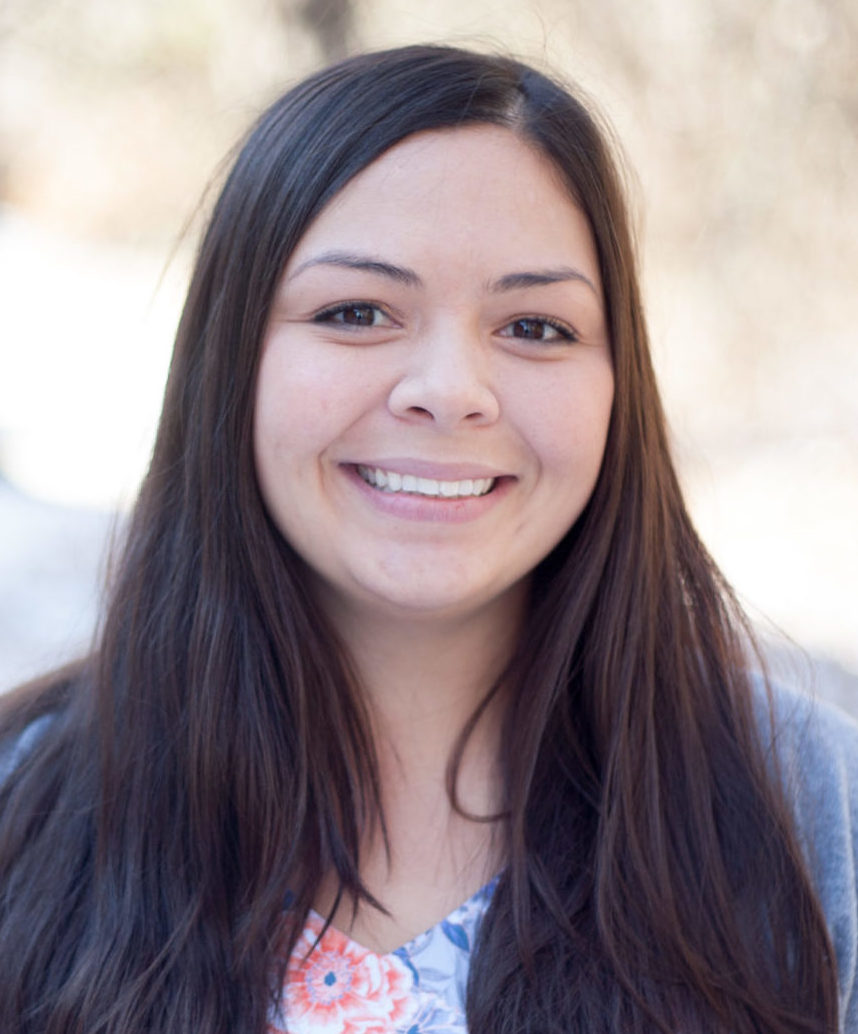 Military life made a big impression on Heather Lee when she was growing up in Federal Way, Wash., but she saw more in her father than just his Army service. "He was in the Army for 10 years, then the National Guard, then he started working for a non-profit and was a junior-high teacher," says Lee. "But he always had this charitable spirit; he would go help out at soup kitchens and other non-profit efforts, and that was always very inspirational to me: the importance of giving back and living selflessly." The military part rubbed, off, too, as young Heather signed on with the Army and spent 10 years as a Blackhawk helicopter pilot. When it was time to wind down her own service, she again turned to her roots. "I knew I wanted to work with an NGO," she says, and through the miracle of modern Google, she chanced across Heart to Heart International's Web page. It was an instant connection. She got in contact with the humanitarian-aid agency, and soon found herself working as a front-desk receptionist. Before long, lee was asked to volunteer in the field in Houston after Hurricane Harvey and Puerto Rio after Hurricane Maria. That led to a progression of roles that has made her director of disaster relief today. "It was luck, in a lot of ways, to get here," Lee says. "I feel very fortunate to have found Heart to Heart."
---
Byron Lehman
Le-Dr Dairy, North Newton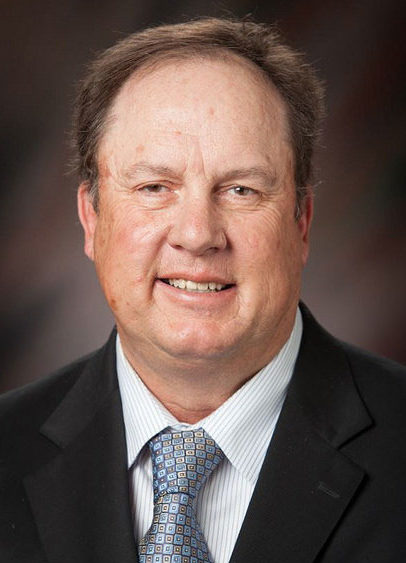 Le-Dr Dairy officially incorporated in Harvey County in 1995, but the roots of Byron Lehman's dairy extend much farther back—and east. Nearly 70 years ago, the Lehman family moved from the dairy region of upstate New York, setting up shop on his great-grandfather's land near North Newton, and starting with a herd of just 18 cows. Today, Lehman and his wife, De Dee, with the assistance of their daughter and son-in-law, now run the farm, which has 250 cows and includes more than 1,000 acres of cropland. Byron Lehman, who earned his degree in dairy science at K-State, casts a large shadow in the industry thanks to his seat on the board for Dairy Farmers of America and other trade organizations. DFA is the Kansas City region's largest private company, with revenues of nearly $16 billion last year. Lehman had been on the board of Associated Milk Producers Inc., a cooperative that merged to form DFA in 1998. The change in the dairy business, he told K-State's "Now That's Rural" program, has been profound: "When we started, there were 60 dairies in the county. Today there are three left." Surviving in that environment, he says, means controlling costs on the front side and finding the best people to hire. Doing that, he says, will allow his daughter and her husband to carry the Lehman legacy into another generation of dairy farmers.
---
T.J. Lynn
MGP Ingredients, Atchison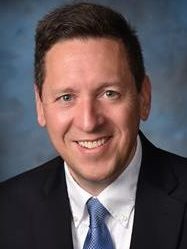 Great parents make a difference. Just ask T.J. Lynn, a product of Kansas City who is now general counsel for MGP Ingredients, the grain processor and distiller in Atchison. Dad was there for coaching Scouting and sparking ideas about career, "and did the not-very-glamorous stuff that's essential to making everything work. I learned how important that is." His mother stoked the creative side with books and the arts.
The competitive culture of Rockhurst High was the kiln that fired the finished product, Lynn says. A KU grad with a law degree from the University of Chicago, Lynn could have been part of the regional brain drain by staying there to pursue his interest in the intersection of law and business. "We loved living there, but we knew we wanted to return to Kansas eventually," he says. "When our second child was on the way we were going to need a larger place, and we knew it was time." He became acquainted with MGP as a client during a public proxy fight, and liked what he saw in the culture and the leadership team. "I wanted to be a part of what I saw," he says, "and I haven't been disappointed." Working with one client, he says, requires a depth of understanding the business to help steer people to solutions for problems that may seem intractable. "I was privileged to learn how to respond in those situations, and I'm continuing that today," he says.
---
Mike Maddox
CrossFirst Bank, Leawood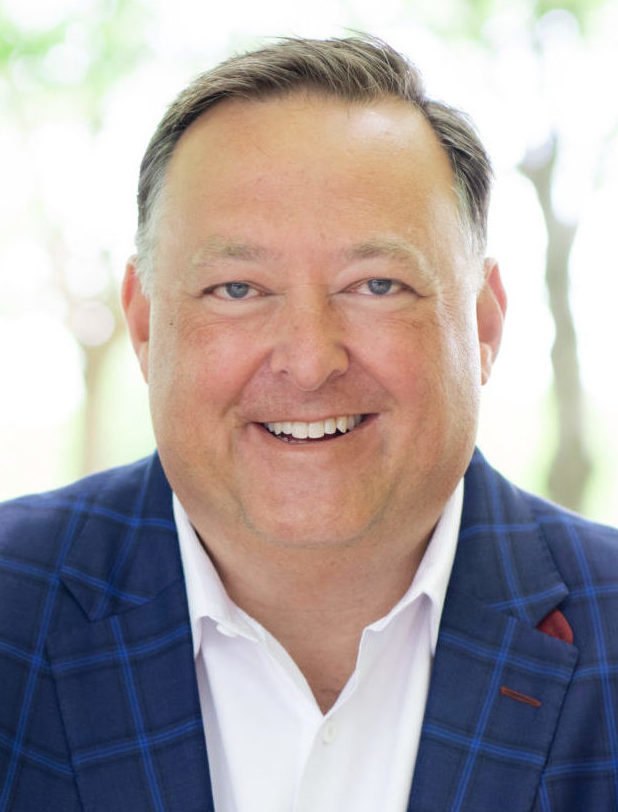 That thing about how sports teaches you discipline and teamwork? It's real. You don't even have to ask Mike Maddox—he's got the NCAA championship ring to prove it. People in this region have literally watched Maddox go from performing at the pinnacle of college basketball to seeing him outperform the Kansas City banking market with his role at CrossFirst Bank. Founded in Leawood at the onset of the Great Recession, it has roared to life and claimed its place among the Top 10 locally headquartered banks, with assets of nearly $5 billion. Maddox, who recently added the title Chairman to his duties as CEO, has business and law degrees from KU—plus that ring. He came to Kansas out of Putnam City School, where he had a mentoring coach who, he said, "really kept me humble and pushed me to get better." Basketball, Maddox says, "Definitely taught me the value of working hard. I wasn't the most talented athlete by any stretch, but I think I had great understanding of the game. That came from hard work and it taught me the importance of preparation and putting the hard work up front." He doesn't have the staff at CrossFirst running wind sprints, but the same principles apply to achieve organizational excellence, he said. "We've been really fortunate, had some nice growth," Maddox says. "Now we want to focus on profitability and continuing to improve that."
---
Jack Newman
Jack Newman Consulting Leawood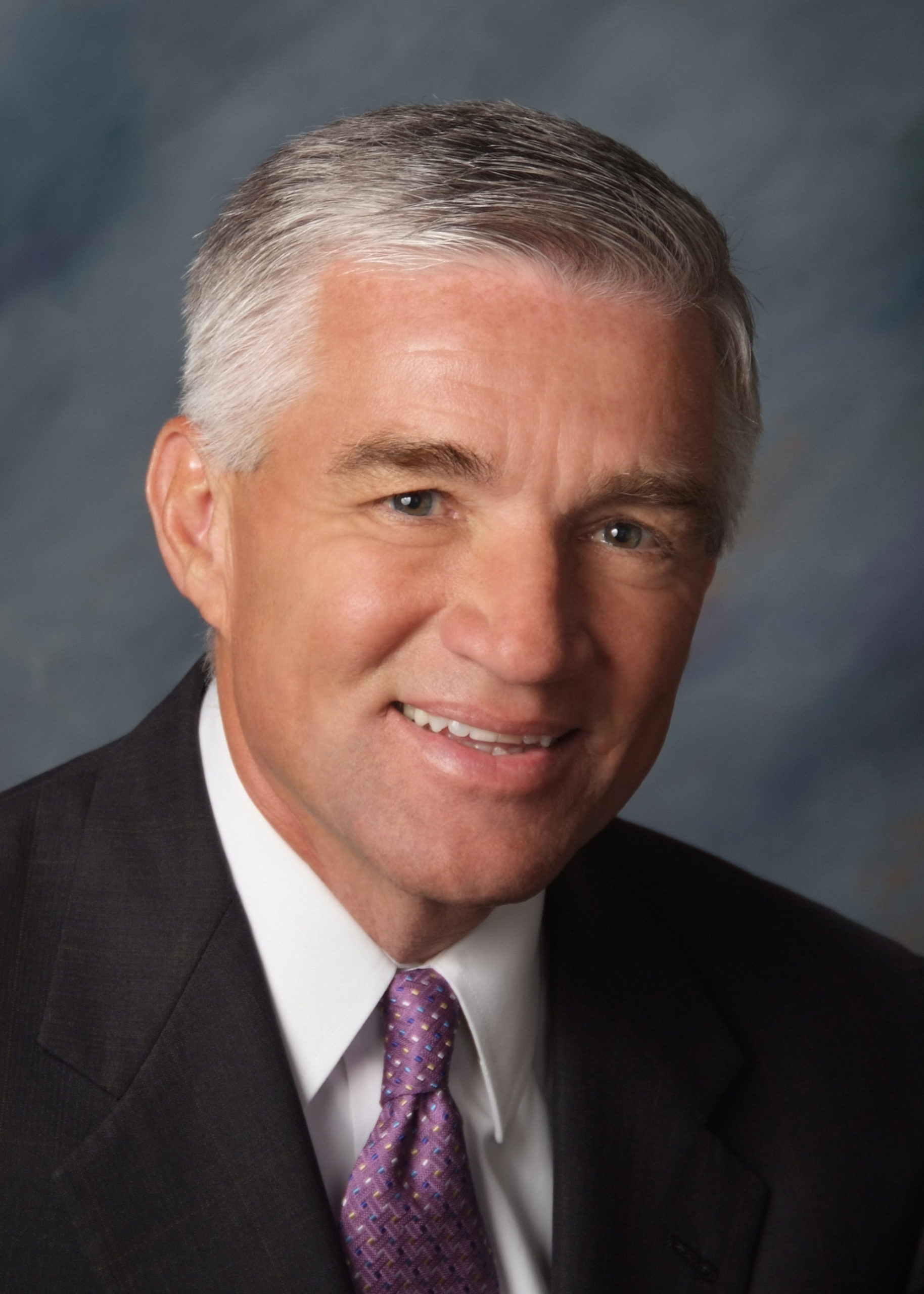 Not unlike the old TV ad for the investment firm, when Jack Newman talks, people listen. Simply consider the impressive litany of for-profit, non-profit and public entities from his current and recent board service: Benedictine College, Enterprise Bank and Trust, EPR Properties, Blue Cross Blue Shield of Kansas City, the University of Kansas Health System, and Catholic Charities of Northeast Kansas. A Kansas City native who grew up in a strong Catholic home with seven siblings, he learned early about "belief in a loving God, essentiality of trust in relationships, importance of goal orientation, persistence, competitiveness, openness and always humor." (His email handle is "hellonewman" for you Seinfeld fans.) Military service as a medic followed college at what is now Benedictine, then came a master's in health-care administration, work for KPMG and the former KU Med Center, and finally, Cerner Corp. before retirement. "In my business career," he says, "I learned early the value of mentorship, including lessons like performance always wins out over politics in the long run.' " Still running his own consulting and advisory business, he says the board aspects are a civic commitment. "Board members," Newman says, "have a duty to make sure the organizations we represent are improving the lives of the citizens we serve and creating bold innovation that does not have to rely on waiting for trends from either coast."
---
Lee Norman
Kansas Department of Health & Environment, Topeka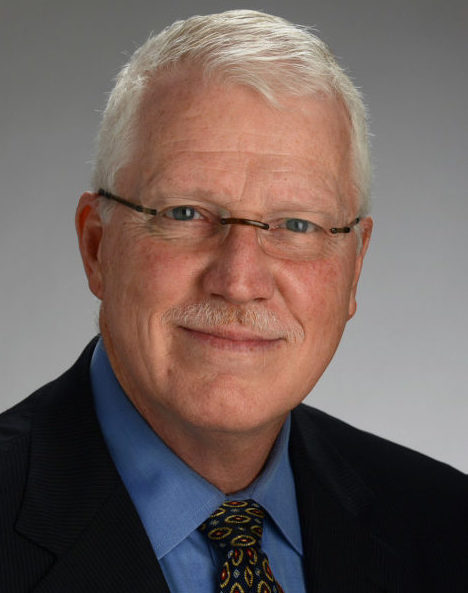 The man running point for the state of Kansas in its public-health response to the current global pandemic is Lee Norman, secretary of the Kansas Department of Health and Education. It's hard to imagine someone more uniquely suited for this fight: Norman's duties as a physician attached to the Kansas Army National Guard have taken him to some tough settings in the Middle East. Now he's fighting an unseen enemy on his home turf. "There are differences and similarities," with the two challenges, says the native Iowan, "In Kansas public health, we have to do so much with so little resources, resulting from the many decades of underinvestment in public health infrastructure. This crisis has shown the vulnerabilities." Layer the politics over that, he says, and serious navigation is needed. "In the Middle East, we knew who the enemies are. In politics, you're never sure who it is who will try to impede and discredit your work," says Norman, who came to his current role after returning from another overseas deployment, and serving the University of Kansas Health system as chief medical officer. Leading KDHE produces a different take on career achievement: "The plight of public health is that the better you do, the less your function appears needed," Norman says. "Public health prevents bad things from happening, and yet many policy-makers and legislators don't notice that."
---
Tyler Nottberg
U.S. Engineering, Mission Hills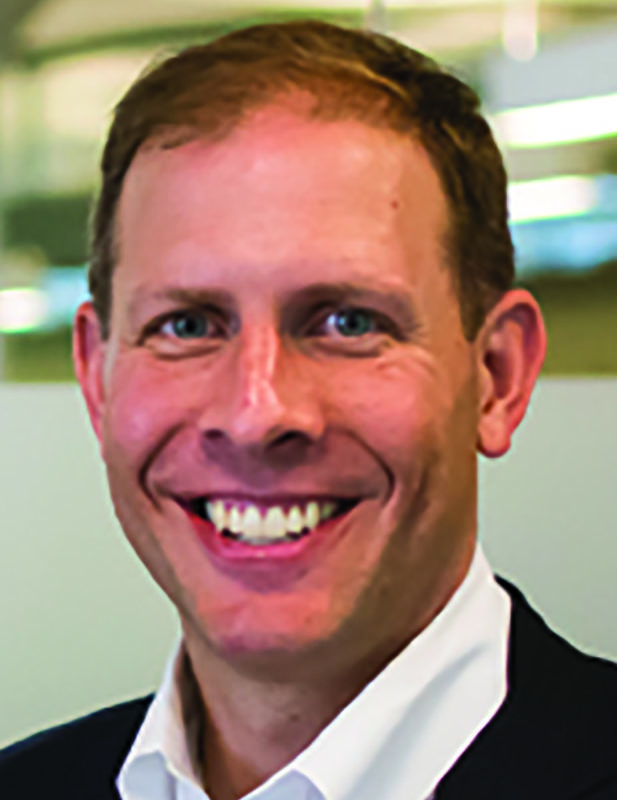 What accounts for Kansas City's oversized impact on American's engineering sector? Tyler Nottberg is onto something with his assessment, grounded in the business maxim that Kansas City's primary strength was that it had no sector-specific strengths like cars or IT. "We have world-class industrial organizations, a profound agricultural tradition, financial services, technology, transportation, logistics, and professional services," the CEO of U.S. Engineering notes. "All those industries require diverse talent to help design, build, maintain, and integrate their infrastructures." It makes sense, he says, "to look back and say that our talent pool evolved to support that diverse economy, then took the next step to create its own identity as a center of design, engineering and construction excellence." Well put. Nottberg is a fifth-generation leader of a firm that relocated to the U.S. after its founding in Germany. His path veered away from the family trade for a while, and he thought he'd never be back here after moving to England, then Washington. "Then our daughter was born, and we magically discovered the power of being near extended family!" he cracks. Now, he's focused on the next 100 years for the firm. "Being a part of the Nottberg legacy was one thing," he says, "but building a whole new legacy with so many other exceptional people was the primary attraction—and still is to this day."
---
Linda Ochs
Shawnee County Health Department, Topeka
The populations of Shawnee County and Wyandotte County are roughly approximate, but the current COVID-19 crisis has played out with remarkable differences between them. As the numbers of new daily deaths ticked down across Kansas in early June, Shawnee County had recorded just 10 percent of the fatalities that Wyandotte County saw on a per-capita basis, just seven across the fourth-month ordeal. Researchers will study those disparate outcome for years, but for now, medical professionals say, some of the credit goes to Linda Ochs and her team at the county's health department in Topeka. The road to public health started after switching majors at K-State to become a social worker. "My first job was running the Food Bank in Salina. After my boys were born, I started working at the Salina/Saline County Health Department. That is where I developed my love of public health." Her broad background working across the department over the years has paid off during this crisis. "We have been fortunate that we have not overwhelmed either the hospitals or the public health system yet," Ochs said. "The citizens of Shawnee County have done a great job of helping us minimize the spread of COVID-19." She cites leaders from business, education, churches and public office for helping produce a cohesive local response. Many members of her staff, she says, "haven't had much time off since March 1. They are really heroes in Shawnee County."
---
Mark O'Donnell
The Andersons, Overland Park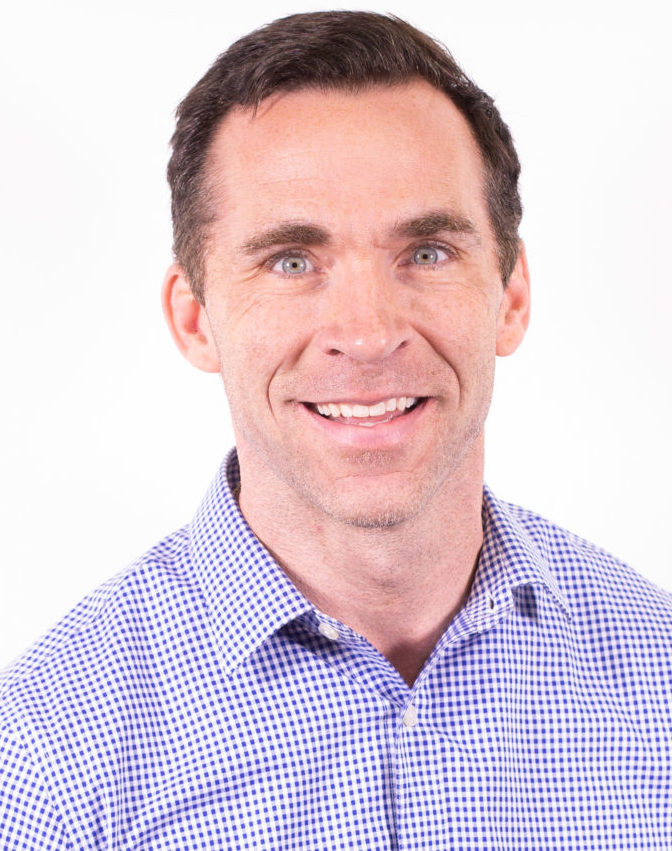 "I've always enjoyed the combination of business, math, logic and problem solving," says Mark O'Donnell. So naturally, he would end up with a global powerhouse in the brokerage, transportation and storage of agricultural commodities. A product of the prestigious Wharton School at Penn, O'Donnell went to work for KPMG right out of college, shifting to Lansing Trade Group in 2005, where he became CFO. Lansing was acquired in 2018 by one of its early investors, Indiana-based The Andersons, O'Donnell is senior vice president. He's a St. Louis native who attributes his life outlook to a combination of "hard-working, principle based parents; attending character building, faith based schools (Christian Brothers College High School and Rockhurst University), and competitive rowing (crew) taught me work ethic, discipline and teamwork. He got into agribusiness, he says, because of its entrepreneurial spirit among a small team. "We fostered a culture that encouraged and executed on individual and team ideas, challenged perceived limits and bucked status quo," he said, and that paid off as Lansing grew to become the fifth-largest private company in the region. "I was pushed and given amazing opportunities early in my career," O'Donnell says. "Always working hard, but always (well, almost always) having fun at the same time. All these attri-butes allowed for significant personal and professional growth."
---
Jan Peters
Kansas Manufacturing Solutions, Great Bend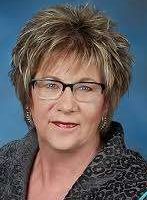 For 14 years as director of its economic-development efforts, Jan Peters focused on ways to make Great Bend an ideal place for companies to locate and prosper. Now, one in particular has her undivided attention: Kansas Manufacturing Solutions, where she's director of client relationships for the consultancy. And she brings a distinctly all-Sunflower State view to the task. Born in Colby (northwest), raised in Great Bend (central), with career stops in Hutchinson and in Lenexa (northeast), she knows rural, urban and everything in between. "Perhaps the greatest factor in promoting any community is the ability to build long-lasting relationships and establish solid public-private partnerships," she says, 
"and throughout my career, I have had the pleasure to work with some of the very best." Her achievements there made Great Bend one of the state's first Network Kansas E-Communities, and the Barton County Young Professionals group launched on her watch. She also helped establish the Great Bend Farm and Ranch Expo to fill a void when the popular 3i Show moved to Dodge City. At various stops in her career, she has worked in the tourism, chamber, and economic development fields, experience that will pay off in her new role, where she works directly with diverse manufacturers. "I have a love of this state and the people who make it such a special place," Peters says.
---
Marsha Pope
Topeka Community Foundation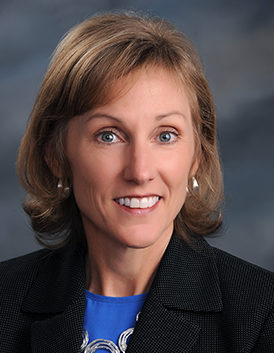 Marsha Pope's calculus of life success is simple: One part Grandmother's faith, two parts parental work ethic, yielding a level of integrity that defines both professional achievement and personal fulfillment. Born in Iowa, she came to Kansas in 1996, taking a role with the Topeka school district and served on a committee with the foundation's president. They hit it off, and before long, Pope was invited aboard. Rising to the level of president, she says, "was something I grew into," and it came at something of a watershed period for Topeka: new school superintendent, new chamber president, new publisher at the newspaper. Amid that change, she says, "there was a spirit of cooperation in Topeka unlike anything I had seen. People didn't only want what was best for their organization, they also wanted what was best for the community. This really set the stage for the Foundation to successfully make a shift in our community leadership work." That was a broader reflection of the city's philanthropic spirit, what she calls "a sense of community and caring for our neigh-bors that has made Topeka the wonderful community that it is." Topeka pride is surging, she says, and with it, business development, a growing appreciation for the arts and overall community momentum." The foundation manages more than $70 million in assets, and distributes $5 million to various causes each year.
---
Lt. Gov. Lynn Rogers, Wichita/Topeka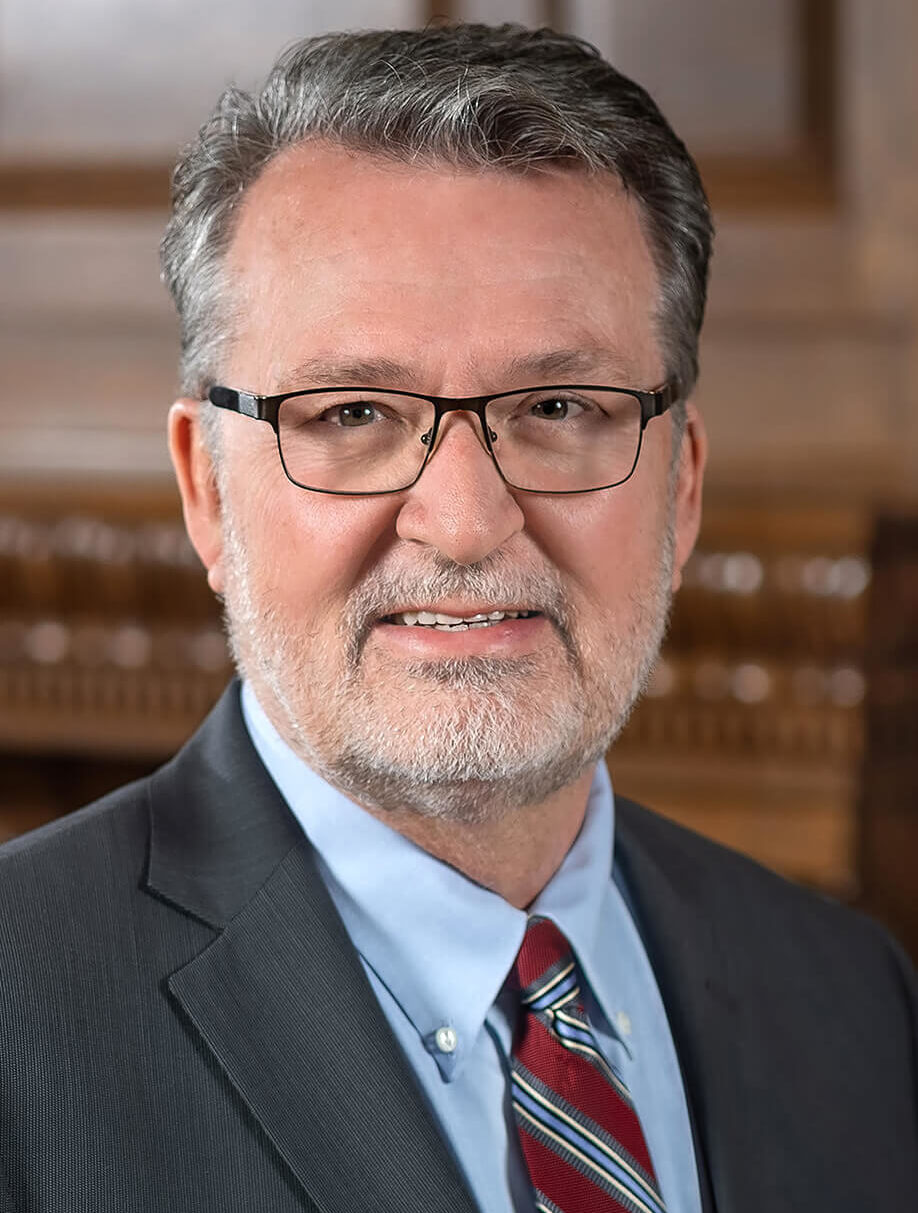 If you're a Kansan who hasn't heard of Lynn Rogers, you haven't been paying attention. He's the wingman to a governor who ends up in most of the headlines, but Rogers was a force of one himself before he was sworn in as lieutenant governor 17 months ago. Before getting into statewide politics, he was a banking executive, a state senator, and a member of the Wichita school board. Clearly, he chose not to hide behind the C-suite door when it came to getting things done. Before Laura Kelly made him half of the Democratic gubernatorial ticket in 2018, Rogers had spent more than 30 years in agricultural banking, so he knew well the financial challenges confronting farmers and ranchers: He had helped deliver more than $750 million in agribusiness leasing and financing, along the way learning much about how those interests were intertwined with the fates of rural communities. After joining the school board in 2001, he learned some of the rough-and-tumble of that body's brand of local politics, serving as president or vice president for seven years. Later, he turned his attention to Topeka, securing a House seat representing Wichita, and had a chance to address the disconnect between Legislature and school districts that has been the stuff of legal legend for more than a generation. Now,  he leads the governor's Office of Rural Prosperity, where his charge is to work with farmers, ranchers, business owners and health professionals to expand growth opportunities across Kansas.
---
Mark Rude
Southwest Kansas Groundwater Management District No. 3, Garden City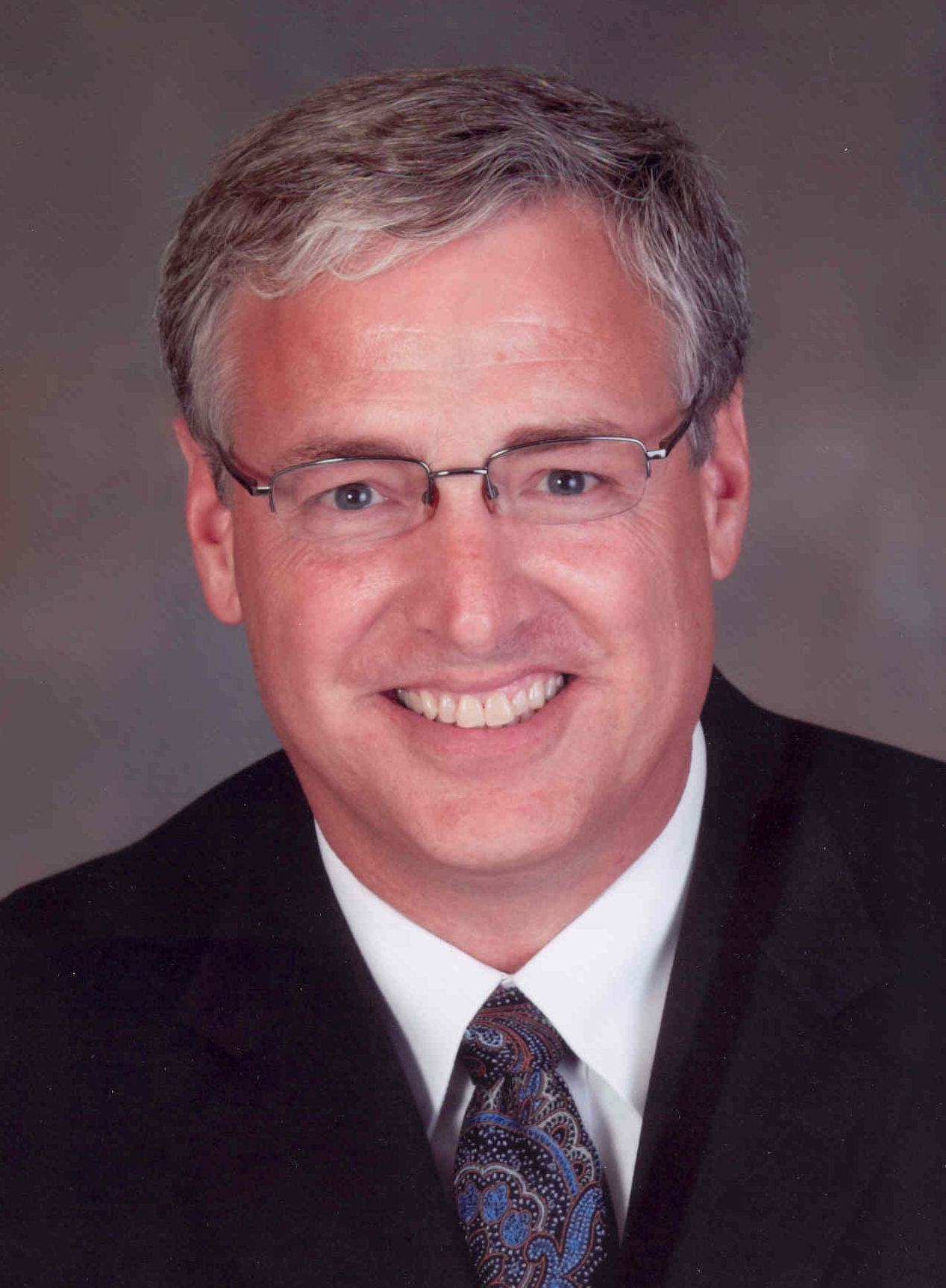 Growing up in a household of eight, Mark Rude developed a keen, early understanding of what it meant to share scarce resources. "Dad was a music teacher and mom a creative referee," says the Wichita native. "They taught us how to harmonize and work together in healthy and competitive ways. The home-made pizzas were sliced and apportioned fairly. Everyone helped pick beans and shuck corn at the family farm when it was time, and the first kid to get to the car after church to hold the door for mom won their choice of car seats." Fairness, respect and the habit of community involvement, he says. were more than a parent survival strategy—they taught practical values and a joy in sharing work and rewards. And they still come in handy today in his role sharing perhaps the greatest natural resource known to southwest Kansas, the water supply. A geologist by education at Wichita State, Rude veered away form the oil patch after the market crashed in the 1980s, but found a related discipline with water usage and rights. He quickly found work with the state, especially with its long-running legal battle with Colorado over flows in the Arkansas River. "Water is never free, as there is always cost to secure even basic value in a safe drink or a healthy crop," Rude says. "Someone always pays for water, no matter the action or inaction."
---
Randy Simon
Freddy's Frozen Custard & Steakburgers, Wichita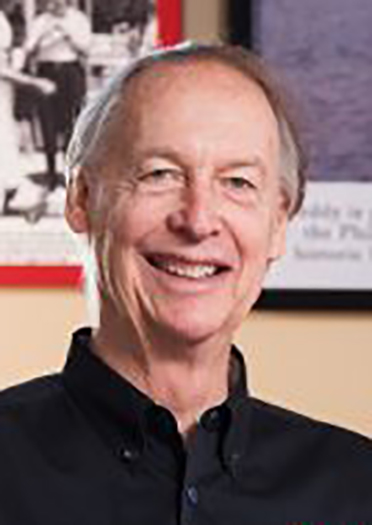 The city that gave birth to casual-dining concepts like Pizza Hut and Lone Star Steakhouse & Saloon has another epic story still unfolding: Freddy's Frozen Custard & Steakburgers, and it's one of the nation's fastest-growing dining franchises. This year, says CEO Randy Simon, they'll open one new store in the U.S. every 10 days. That's on top of nearly 400 units in 33 states up and running since the founding in 2002. Having proven the concept, Simon says the challenge now is maintaining consistency across the far-reaching enterprise. That's done, he says, by sticking with what they call the Freddy's Way, and the values namesake Freddy Simon infused in Randy and his late brother, Bill, growing up. Just as Pizza Hut did 60 years ago, the Freddy's concept is helping build wealth for franchisees across America. "One of the positives of which we are most proud," Randy says, "is that so many of our franchisees have some back multiple times seeking more development rights and more territory. Just like our guests who return often to our stores, it makes us feel like we must be doing something right." And, just for the record, what is Randy Simon's stock order when he visits a franchise? "Double steak burger with Freddy's sauce, lettuce, bacon, pickles and onions with fries and fry sauce, with a double vanilla malt (single malt is just not enough flavor) with hot fudge," he says. "The malt is also good for dipping fries in."
---
Dan Smith
Watco Companies, Pittsburg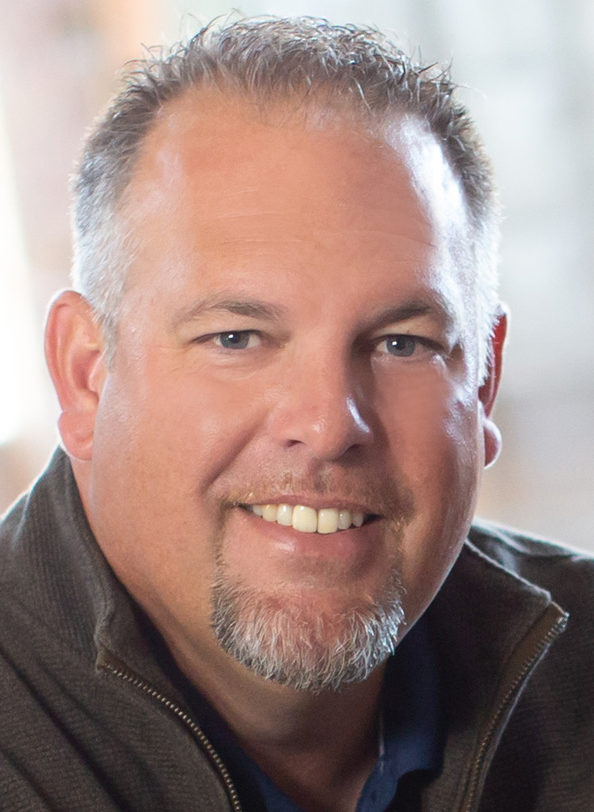 Baseball helped give purpose to young Dan Smith's life in Girard, Kan., after his family moved from New Jersey when he was 10. Then it paid the bills for 13 seasons in the major leagues after the Texas Rangers made him a seventh-round pick out of high school. "Three shoulder surgeries and a knee surgery later, I was back in Southeast Kansas, where I started a full-service real estate brokerage," Smith says. "After working with Watco on a couple projects, I was asked to join them in 2009," attracted by the company's high character and strong performance, he said. He became COO in 2014 and CEO in 2018. In those duties, he can draw on experiences from being in The Show with the rangers, Montreal Expos and Boston Red Sox. "Early on in my playing career, I learned the importance of being a trusted teammate and always working to make the players around me better," Smith says. "You win more games when everyone buys into a very simple rule: No (jerks) in the clubhouse. You get your clubhouse right, and your team can do things you never thought possible." The Watco team now comprises the nation's largest privately owned, short-line operator, and Smith says an imperative for success "is finding great people and empowering them to make the decisions they need to make to take care of our customers. I never liked coaches who had too much to say, and for that reason we try to stay out of our Watco players' way."
---
Kevin Sparks
UnitedHealthcare, Overland Park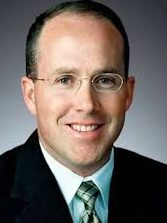 OK, how many people do you know—not in uniform—with a master's degree in Defense and Strategic Studies? If you know Kevin Sparks, then that's one. The CEO of United Healthcare's Community Plan in Kansas, which helps the medically uninsured secure coverage under the Affordable Care Act, has always been a bit of a different cat. For one, he's a longtime mountaineering enthusiast, so it says something about his concept of dedication. It's tough to engage in that from the flatlands of Kansas City. But he's got a long checklist of 14,000-foot peaks in Colorado that have submitted to his tenacity. For another, he took a political science degree from KU and turned it into a job with Honeywell Aerospace as a computing infrastructure manager before making the swing into health care. After that pivot with managed-care organization HealthNet, where he was CIO, Sparks made a quick splash at Blue Cross Blue Shield of Kansas City as CIO to CEO of the Cobalt Ventures spinoff. He joined UHC in 2017, and his team provides health care and wellness services to more than 135,000 children, adults, and families eligible for Medicaid through KanCare and Dual Complete Plans. He was recognized as a member of Ingram's 40 Under Forty Class of 2006.
---
Jeff Spencer
Holmes Murphy, Olathe
Anyone who knows Jeff Spencer as a straight-talking insurance executive, able to break complex concepts into digestible, actionable intel for his corporate clients, won't be surprised to hear about his willingness to put himself on the line. Pat Karlin, a former baseball teammate of Spencer's at the University of Kansas, once relayed the story of how they were in Houston for a tournament with downtime to visit a mall. This was not long after Top Gun had hit the theaters, so Karlin and Spencer teamed up on a very public rendition of "You've Lost That Lovin' Feeling" for Houstonites who may have been wondering if remedial vocals had been cancelled in Lawrence. But it's Spencer to the core. Today, he's senior vice president for Holmes Murphy, leading the Des Moines-based company's Kansas City office. In that role, he focuses on overall sales and market leadership, talent acquisition, cultural development and developing young talent into future leaders. He's got more than 20 years of experience in the carrier and brokerage channel, and company officials say he's known for his leadership and expertise in creating comprehensive strategies to meet the client' financial goals. He also has a healthy volunteer and board-service record, serving organizations like KVC Health Systems, the Girl Scouts, and Head for the Cure. He's also been coaching youth sports for more than 14 years.
---
Tonya Sudduth
Bombardier-Learjet, Wichita
The numbers are still lacking, but real evidence that women are breaking glass ceilings in management shows up with the Tonya Sudduths of the business world. An Iola native who has lived most of her life in the Wichita area, she has worked primarily in two of Wichita's defining sectors—Koch Industries (almost a sector unto itself) and aviation, as vice president of operations for Bombardier-Learjet's plant there. That she's comfortable leading a blue-collar work force is in part a tribute to a great aunt who was vice president at the local bank, and was highly recognized in her small town. "I always admired her strength, her intelligence and her commitment to her community; she was a role model for me as I began my own career," Sudduth says. She started on the numbers side, with an accounting role at Koch, right out of high school. Finishing her business degree at WSU while working there, she became an accounting supervisor until the aviation job opened up. "I was looking for an opportunity to work in a manufacturing facility where I could touch and feel the products we made," Sudduth says. "Of course being from Kansas, Learjet had a special significance and I was excited to be hired as part of their accounting team. How can you not have a passion for aviation when you're walking among the amazing aircraft we build here?"
---
H.J. Swender
American Warrior, Garden City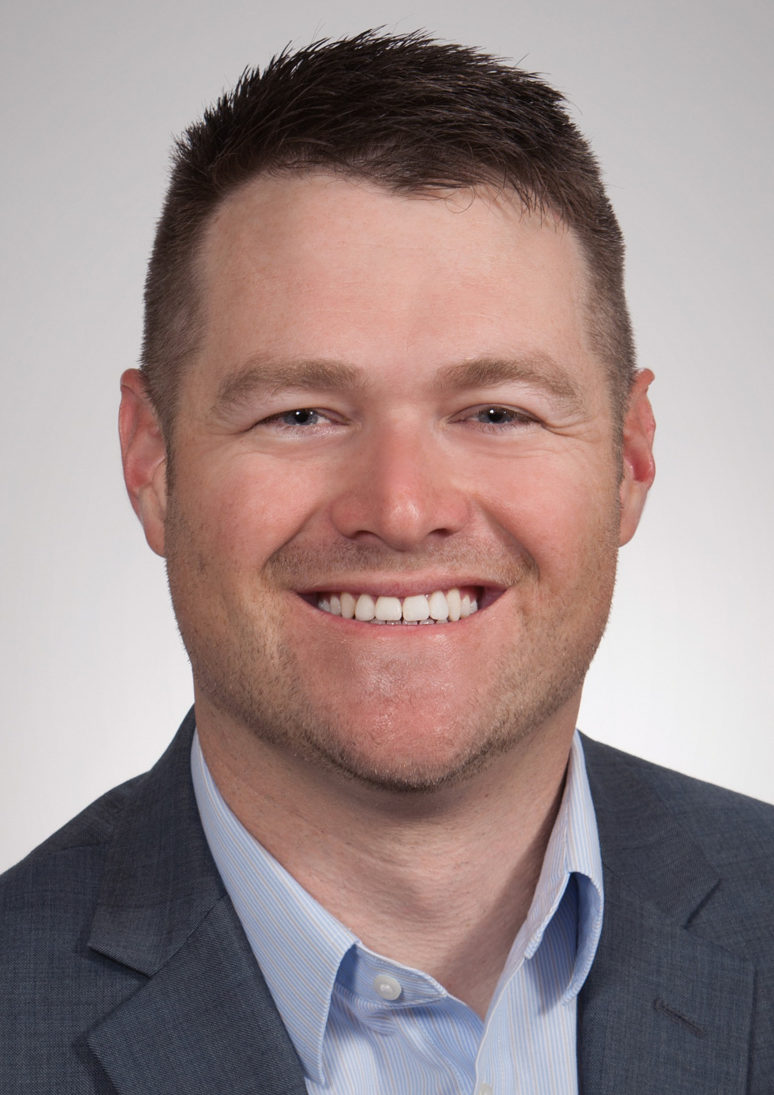 For H.J. Swender, barely a year out of college and working on an MBA, life changed with a handshake. It happened at a college graduation, and the fellow on the other end of it was Cecil O'Brate, one of the state's most successful business tycoons. "We hit it off right away, talking about politics, sports, and business," Swender recalls. "The next day, he offered me a job once I finished graduate school, so I finished a semester early and moved to Garden City." That was 6½ years ago, and in the time since, Swender has been exposed to many facets of O'Brate's empire, which includes oil, gas, ethanol, manufacturing, hotels, restaurants and more. "They each bring a different set of challenges," Swender says. "We tackle a wide array of issues across the private sector—like taxes and job creation—and that gives me a unique perspective." Representing American Warrior, those other interests, even the O'Brate Foundation, has given Swender high visibility even beyond southwest Kansas. Things have been tough in the Kansas oil patch lately, but with prices inching back up, it harkens well for the 118,000 jobs the industry produces in the state, with a $3 billion payroll. "Those in the patch are resilient," Swender says, and he's confident they will bounce back with the sector.. "I'm optimistic that demand will resume and oil prices will rebound to a price that sustains our industry and is fair to consumers at the pump."
---
Tucker Trotter
Dimensional innovations Merriam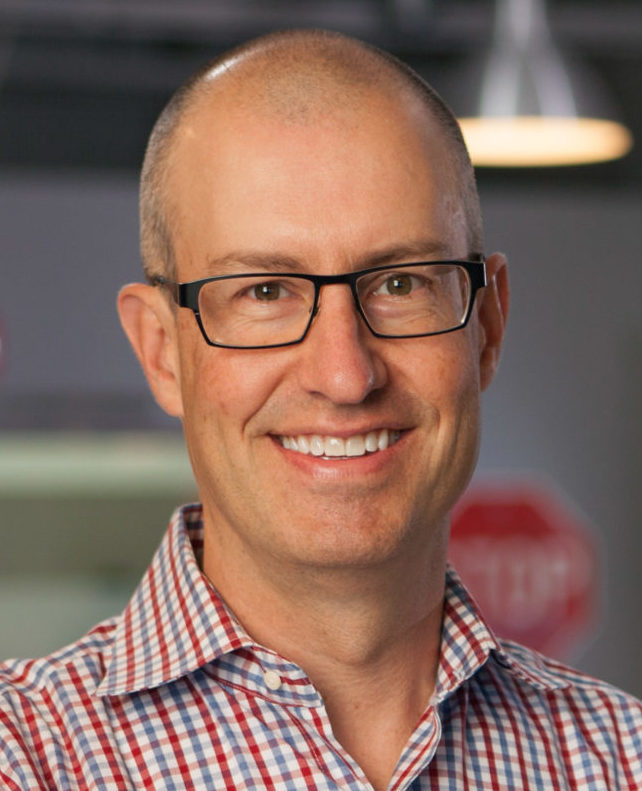 "I had a very different life growing up than most," says Tucker Trotter. Yep: Off the grid for three years in a 3-story teepee, at times home-schooled, moving frequently, learning to make new friends. And yet, that very upbringing may explain the innovation and creativity that defines the owner of Dimensional Innovations. You may not know the company, but you've likely seen its work at the Downtown library, at sports venues, on college campuses and more. Outside the box? Trotter looks at design challenges and asks: What box? He still has some conventional experiences to draw from—the guy was an Eagle Scout, after all, and came up through lawn-mowing, construction and even managing Bullwinkle's in Lawrence while at KU. From a young age, he says, "I was always inventing, creating, telling stories, and innovating product ideas to help solve what I believed to be critical problems in the world." Creative to the core, he says that "when I found Industrial Design was a degree I could pursue, I couldn't believe it. This was my dream major." Outdoor Innovations, and later Dimensional, filled his career passion using design for brand storytelling. It's a passion tempered with a level-headed sensibility: "I learned early in my career that if the business isn't making money," Trotter says, "it is just a hobby." But it also can be a force for good: DI has produced hundreds of thousands of face shields and other protective equipment for health-care workers during the COVID-19 pandemic.
---
R.C. Trotter
Ford County Health Department, Dodge City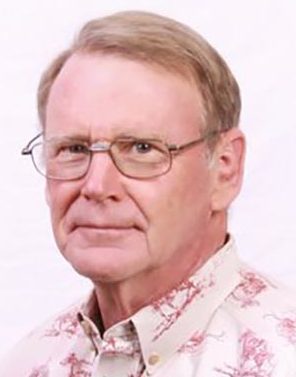 Medical professionals trying to understand the true virulence and lethality of the COVID-19 virus might have a few questions for R.C. Trotter. He's the physician adviser for the health department in Ford County, home of Dodge City and meatpacking plants that employ thousands. The county is also the epicenter of COVID-19 cases in the state, with 1,856 by early June—easily topping Wyandotte County's 1,560. But the per-capita death rate there is less than half of Wyandotte's. Perhaps that's because fewer positive cases in Ford County involved people in high-risk groups; but could something else be at work? Ford County's first confirmed case wasn't until March 17, well after things began shutting down nationwide, so he knew what was coming, and that it would be it was serious. As case counts soared in April, he used his bully pulpit to advocate for strict social distancing, use of masks, and changes in screening that previously identified 103.3 degrees as a COVID indicator—none of the positive cases he'd seen at that point had demonstrated fever that high. The horse-riding, cowboy-hat-wearing doctor was an early proponent of facial masks, telling The High Plains Journal that "you wear your mask to protect the guy in front of you." But he added: "If the guy in front of you is really infected and doesn't have a mask, you're gonna get his stuff whether you wear a mask or not."
---
Barbara Valent
Kansas State University, Manhattan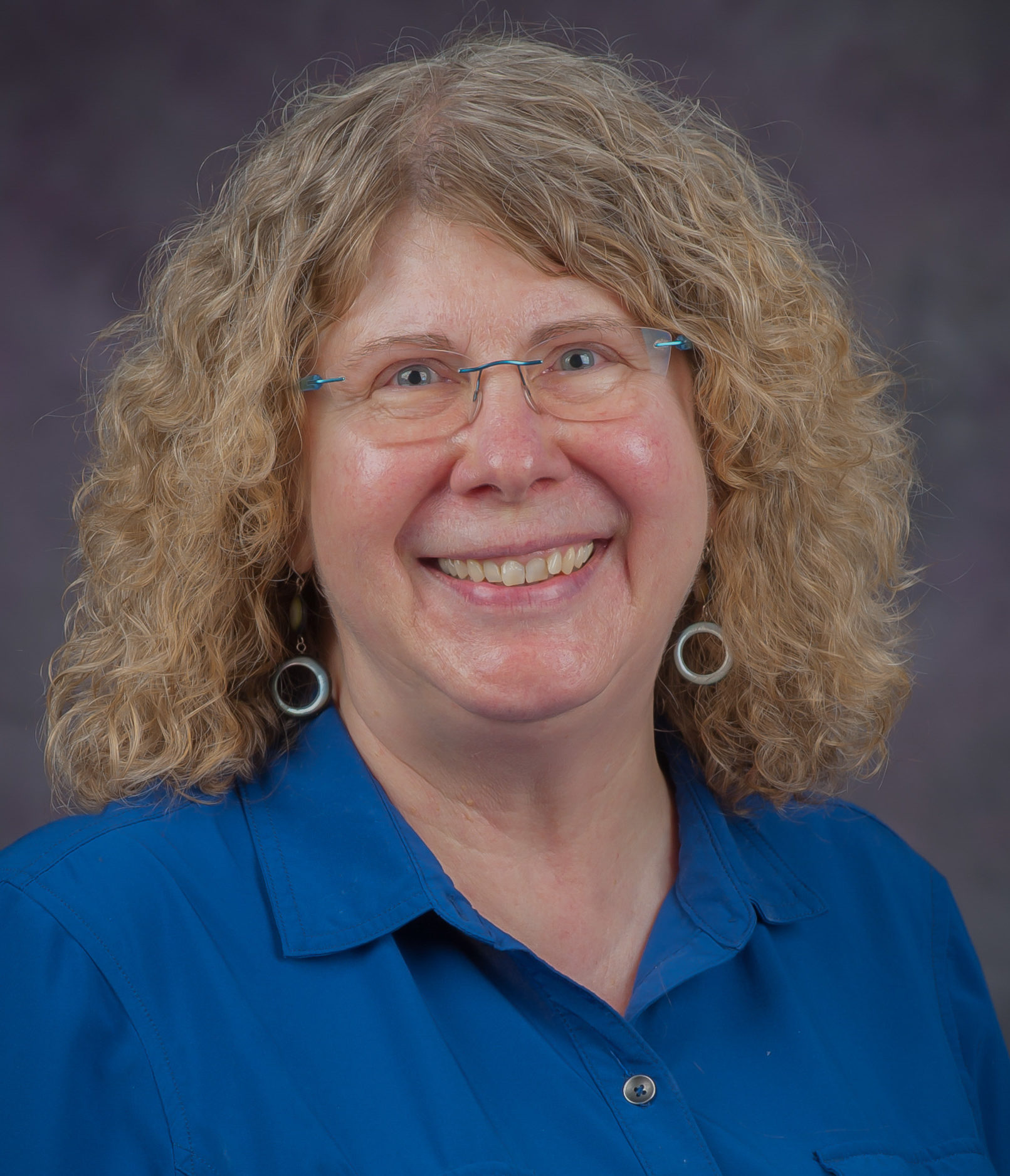 No, wheat blast is not some power-drink flavor: It's a devastating fungus that can ruin the wheat crops of entire nations. And it's been a signature focus of the career research for Barbara Valent since well before she arrived at Kansas State in 2001. It's hard to imagine research more relevant to the state's economic interests: this month, Kansas farmers are harvesting a wheat crop estimated at 309 million bushels—worth more than $1.6 billion before the first grain is milled. The work of plant pathologists, Valent says, is focused on protecting that food supply from diseases. Drawn to the work as an undergraduate at the University of Colorado, she says, "I learned about the diverse microbes, including fungi, that destroy our crop plants. Just like in the medical sciences, research for plant pathologists ranges from working to cure diseases out there today, to anticipating tomorrow's problems and addressing them before they become a crisis." Last month, her life's work was rewarded with membership to the National Academy of Sciences, recognition based on outstanding contributions to research. It is, Valent says, "the highest honor in the United States for a scientist. But it also comes with a platform to provide science-based advice to policy makers addressing critical issues affecting the nation. I want to take advantage of that platform to strengthen science in agriculture."
---
Peggy Ward
J.P. Wiegand Real Estate Wichita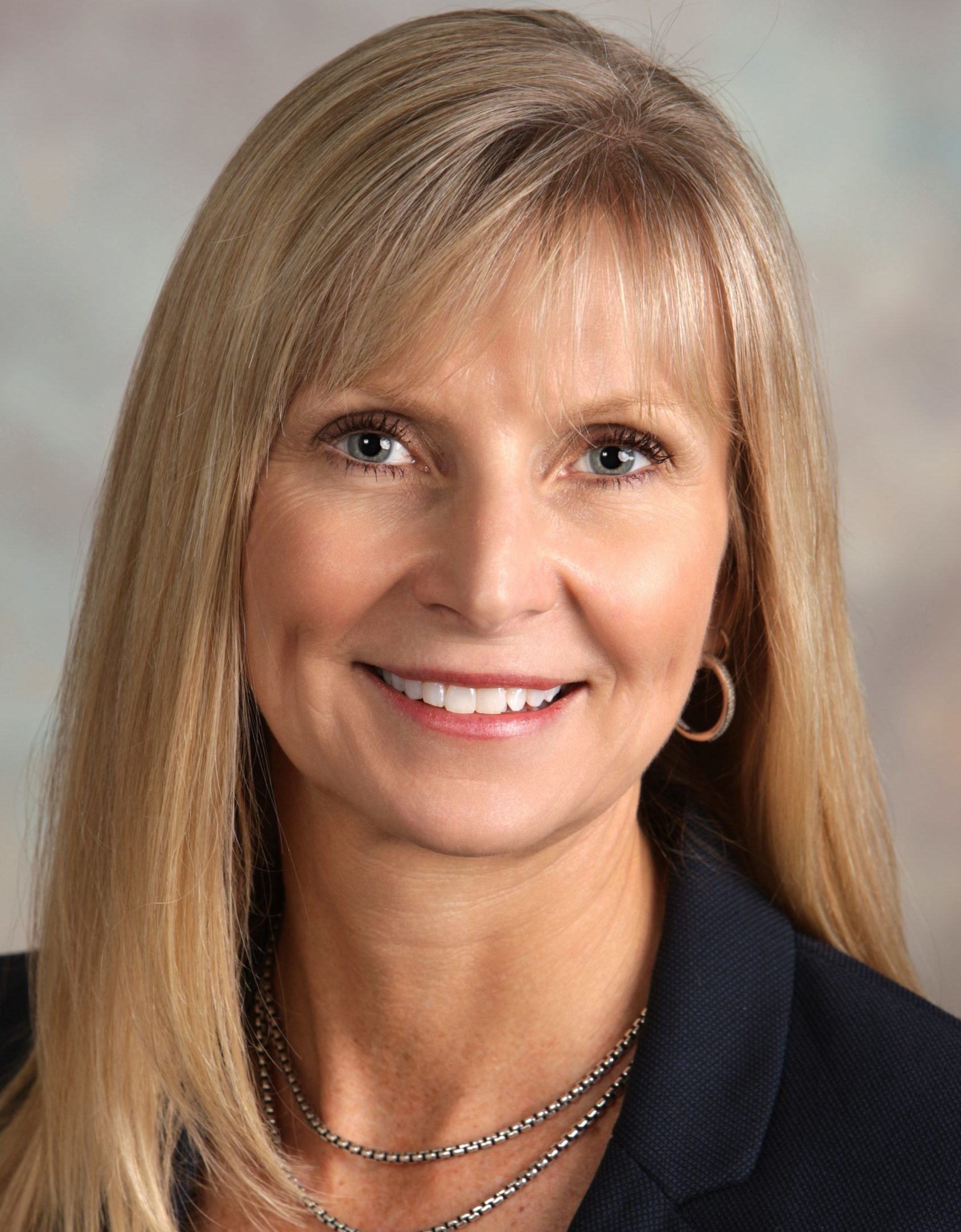 Splitting her youth between the mountains around Steamboat Springs and the pancake-flat plains of Phillipsburg, Kan., Peggy Ward got after it early: as babysitter, dishwasher, waitress. "Honestly, that is still me today," says the president of Wichita' largest realty firm, J.P. Weigand Real Estate. "I don't sit still for very long and my days are pretty full." No kidding: For the past eight years, this ultra-marathoner and mother taught at Wichita State while holding down the realty job. Now focused on realty exclusively, she says, "I truly believe who you work with is more important that what you do." She sampled diverse career options before finding her calling, including work for a pair of Fortune 500 companies, a regional electrical contracting firm, Rent-A-Center's home office, and a CPA firm. At Weigand, she served as COO and CFO before assuming the day-to-day oversight. Work could have taken her anywhere, but she harkens back to an eighth-grade FFA tour of Kansas companies to explain why she's firmly rooted in the state: "That was when I truly started appreciating what it meant to live in Kansas," and that deepened after she graduated from Leadership Kansas last year. "I've had chances to leave Kansas," Ward says, "but I have stayed due to the connections I have made over my career with Kansas companies. There is so much positive energy in Wichita now."