In a vast expanse of 82,249 square miles, the state of Kansas has room to be many things—a diverse region showcasing strengths in agribusiness, manufacturing, financial services, health care, research and higher education, the visual and performing arts, sports, recreation and much more.

So no, Rhode Island it isn't.
Each year since 2011, we've dedicated this space to introducing you to 50 high achievers who help define business, civic, school and community life in Kansas. And this year's 50 Kansans You Should Know vary not a whit from their 400 predecessors when you assess their contributions to that quality of life. University presidents, hospital CEOs, small business owners, ranchers and farmers, plane makers and beef packers, their professional interests cut across virtually every sector you can think of, which keeps the state's economy on an even keel. (Another is that people generally like to eat, and Kansas is setting the nation's dinner table with its bounteous output). Individually, their stories speak to personal achievement at high levels. Collectively, their stories tell the tale of a dynamic state brimming with the kind of leadership needed to keep the engines of progress humming.
---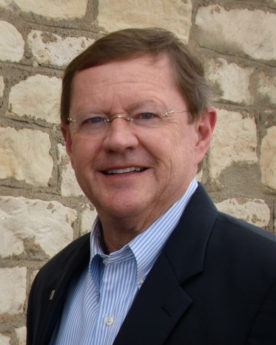 Rick Berger 
Berger Co., Atchison
The "family" in family business was never more evident—or poignant—
for Rick Berger than it was in May with the death of his 88-year-old father, Bob Berger. The younger Berger was almost destined to become the third generation of leadership at the Atchison-based leather-goods producer Berger & Co. "My grandfather and father had already built a sterling reputation in the trade over the years, so I knew that I was joining a company that was very much respected by our vendors and customer base," Berger says of his return to Atchison after college and law school. "I admired my father's management style and the way he treated people and built relationships … especially his employees." With that as a pattern for his own management style, he pursues a business culture grounded in family values.  "My accounting and law background proved to be beneficial as we expanded the company internationally," Berger says. Today, "these are challenging times in the leather industry," he says, citing tariffs in the trade standoff with China and Mexico as examples. "Although we produce goods today that are similar to what my grandfather and father produced, we don't manufacture them the same way," he says. "We had to change with the times and that is probably one of the reasons that we are still here after 111 years."
---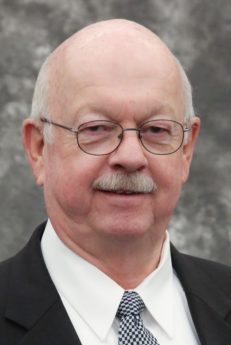 Chuck Bowman 
National Funeral Directors Association, Liberal
Not many people can say they started embalming bodies at the age of 15, but the funeral business has been a way of life for Chuck Bowman, of Liberal. The owner of the Brenneman Funeral Home, in Liberal, is also fittingly president of the National Funeral Directors Association. Bowman comes to Kansas by way of marriage. A Colorado native from the Denver metro area, his wife was born and raised in Liberal, and they moved back to operate the businesses after he finished a 20-year career in law enforcement while working for funeral homes part time. "I'm a small-town kind of guy," he says, despite pointing out big changes the industry over the last several years. Cremation has become more prevalent, and urns and services are increasingly personalized. Meanwhile, there are alternative movements afoot for him to keep up with,  such as a trend against cremation to reduce its carbon footprint. "The funeral industry has changed tremendously over the years," he says. "It moves forward very rapidly, so we're constantly looking for change." Bowman is at the forefront of that change having served for years in the association in several capacities, including its disaster and legislative committees.
---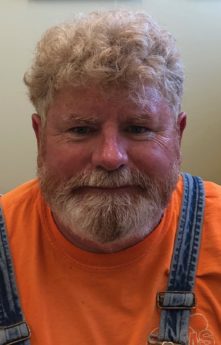 Peter Cashen 
TMS, Inc., Kansas City
Though there is nothing small about the work Peter Cashen's company, TMS, Inc., undertakes in maintaining and building piping systems for industrial buildings, he guides the firm by a few simple principles he set up at the beginning. 1) Never say "no" to a customer; if you can't do a task, find someone who can. 2) Return phone calls within the hour. 3) Plan to finish work on a timeline quicker than what the client expects to leave room for unknowns. Cashen took over the business that his father started in their garage in 1988 initially as an HVAC repair endeavor, when it was called Trinity Mechanical Service. He changed the name and steered the business into industrial plant maintenance and then building process piping systems and setting up and maintaining packaging lines and equipment in new plants. Now TMS uses 3-D modelling for his customers prior to installation, saving all parties time and money. Meanwhile, Cashen and his family have started two side businesses out of TMS, one that purchases, renovates and leases out old buildings and a disc-golf retail enterprise, Dynamic Discs. "From our early days working side by side as TMS got bigger, we all did different aspects of the core business," Cashen says. "Now we are working again side by side on the weekends and after hours on these buildings and it's been great!"
---
Janet Dulohery 
SE2, Topeka
The value of giving back has been an important theme in Janet Dulohery's life from a young age, and it continues as she is head of human resources at Topeka-based SE2, a life-insurance tech firm based in Topeka. As a teenager in Parsons, Dulohery volunteered in a local hospital and nursing home. After attending the University of Kansas and earning her master's degree from American University, she started a career with the Peace Corps, in Mauritania, in West Africa. "This taught me how to build and navigate culture and create an organization that highly engages its employees," Dulohery says. "The experience set in motion my desire to understand people, their environment and the systems we live in." Dulohery says that she decided SE2, which is part of the Security Benefit Group of Companies, was the right fit when she met with its management and saw that they shared her values. "The most rewarding aspect of working in human resources is seeing your community become a better place, as well as making a difference in employees' lives," she says. "Working in HR means motivating employees to do their very best, which I love. My team is forward-thinking and collaborative. I'm proud to work alongside them every day."
---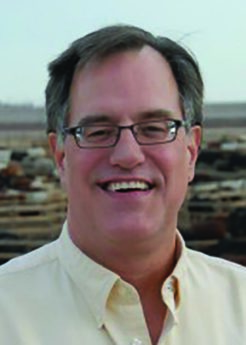 Roy Brown 
Cattle Empire, Satanta
Roy Brown grew up on a family farm, and when the time came for college, then career, he made the choice a lot of other farm kids make—he headed for the city to make his living. In his case, as a lawyer in Wichita, where he worked for 12 years. Not all of the farm had washed off him, though; his law practice included a specialization in agricultural reorganizations. Then came a watershed decision: "In 1995 I moved my family to Satanta and transitioned my law practice to begin my career in the cattle-feeding industry." He and his wife bought an operation called Cattle Empire, managed it for two years, then merged with other Cattle Empire operations. From a one-time capacity of 79,000 head, they have built it into a 245,500 head operation, the fifth-largest family-owned feeder in the U.S. As a Harley-riding lawyer making a living in the beef industry, he's something of a rarity. "Even though I no longer practice law, I am still a licensed attorney in the state of Kansas and am a member of the Kansas Bar Association and the Wichita Bar Association," he says and on the rare occasions he has free time, he says, you might find him on his Harley Electraglide. He and Laura have two daughters, one who came to work for the company, and another in a closely related field with the National Cattlemen's Beef Association.
---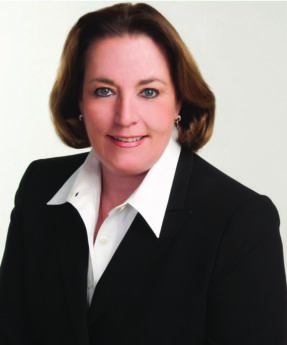 Cindy Carnahan 
ReeceNichols, Wichita
For decades, J.P. Weigand & Sons has dominated residential realty in Wichita, and for 33 years, a driving force behind that brand was Cindy Carnahan and her Carnahan Group of licensed brokers. Earlier this year, Carnahan surprised the city's real estate scene by branching out on her own. She's now part of the ReeceNichols South Central Kansas unit that recently formed. With more than 3,000 real estate pros in 30 offices, the firm bills itself as the largest full-service real estate brokerage firm in Kansas and Missouri. Carnahan's group has long been the top-volume producer in Wichita, and she's looking to build on that reputation by leveraging the ReeceNichols technology platform. An elementary school teacher by training (she earned her degree in that field at Wichita State University) she spent less than two years in the city's public school district before coming back to her roots. Her father, Ed Clarke, had been in residential real estate, and she worked there for 14 years before he retired and she signed on with their biggest competitor in J.P. Weigand. One of her favorite quotes comes from author Seth Godin: "One option is to struggle to be heard whenever you're in the room. Another is to be the sort of person who is missed when you're not. The first involves making noise. The second involves making a difference."
---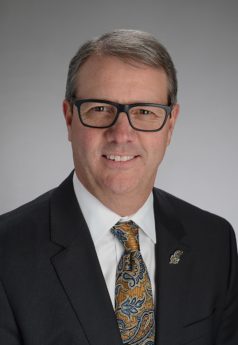 Doug Girod 
University of Kansas, Lawrence
So education really is a lifelong process. Witness: Doug Girod, the surgical oncologist who became head of the University of Kansas School of Medicine, then chancellor of the mother ship in Lawrence in 2017. While remaining clinically active through his immersion in administration, health policy and fiscal challenges, Girod has also been through a doctoral-level grind in both work-force development and the broader role of a major research institution. "It wasn't until that I was asked to co-chair the KC Rising initiative with Scott Smith that my immersion began," Girod recalls. "Working closely with the Civic Council, MARC, KCADC and the Greater KC Chamber along with over 200 business and community leaders in KC, I gained an immense perspective for the region's economic and work-force challenges." He also saw an opportunity for KU to redefine its role within this region. "I have heard it said repeatedly in recent years that you can't have a great city without a great research university—and that KC doesn't have one. I completely disagree." KU, he says, IS the metro's research university, both by footprint and activity. "What we haven't done is a great job of connecting the university to the community in a way that leverages the university to the full benefit of the community," he says. Look for that to change: "This is a major focus for me in the years ahead."
---
Kenya Cox 
NAACP of Kansas, Wichita
If Kenya Cox's interpretation of servant-leadership demonstrates anything, it's that you can't lead if you don't get involved. And this one-woman whirlwind of civic engagement is just that: involved. Among the many roles she's had, many of them in leadership capacities involving groups that deal with minority empowerment, she's most recently served as president of the Kansas chapter of the NAACP (having previously been president of the Wichita chapter), and executive director of the Kansas African-American Affairs Commission, appointed to that position by former Gov. Sam Brownback. Her civic engagement also covers politics; she served as senior constituent service representative and 4th District liaison to both Mike Pompeo and Todd Tiahrt when they served the Wichita area in the House of Representatives, and followed those duties by serving as assistant regional director of community relations for the Department of Children and Families. She was Kansas GOP delegate to the Republican National Convention in both 2008 and 2012, graduated from the city of Wichita's Citizens Academy in 2006—the same year she received the James Bolden Leadership Award from the Kansas Black Republicans association.
---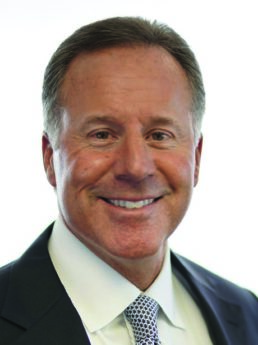 Allen Fee 
Fee Insurance, Hutchinson
Hutchinson native Allen Fee saw his path while still in college, and it would lead to a football field. "I thought I wanted to coach football," he says. While he was mulling that calling, another call came in, from his father's insurance business back home. "About my junior year, I did summer intern work here, and my dad needed help" at Fee Insurance Group. "What I realized at a young age was, in the insurance business, you come into contact with a lot of great people, and you provide a valued service to those folks. It can create deep and lasting relationships with clients and carriers." He gave up coaching aspirations and went to work for a family-owned enterprise that is now four generations deep. And he never looked back. "Obviously, our family has been in this community a long time," he says of Hutchinson. The city itself is a bit of a different breed in Kansas: It's one of only two cities of more than 40,000 population that aren't either metro area cores/suburbs, home of the state government, or anchored by major universities. "I think we've got great assets between Prairie Dunes (golf) and the Kansas Cosmosphere—those are world-renowned," Fee says. "We've gone through a lot of changes over the past 20 years; people still come here and love it, and we're putting money and resources into trying to make it better."
---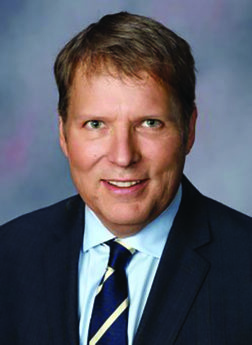 Lon Frahm 
Frahm Farmland, Colby
He's a sixth-generation farmer, which means Lon Frahm can tell you that history isn't all in the past: We live with it today. "We really have to leave and explore the world to learn what common worlds and different worlds we occupy," he muses. "That first trip to the university, or to an urban capital." And, in his case, that trip back to the farm, where he has scaled the family farm into an almost unimaginable size: more than 35,000 acres—nearly 55 square miles. He brings to that task a keen understanding of what came before him. "What becomes more and more clear to me is the resiliency that is hard-wired into survivors of the Dust Bowl here in western Kansas," he says. "Those that chose to stay have a slightly different genetic over those six generations." Across that span, the concept of a family farm has changed, too. "Economy of scale winds up being the rule in almost all industries I'm familiar with today," Frahm says. "Also, if you have a sustainable competitive advantage—it's going to come shining through in today's agribusiness sector." Farming is hard work, but he's most proud of being named Humanitarian of the Year this year by Native Sons and Daughters of Kansas, and he was the state's Ag Producer of the Year in 2017.
---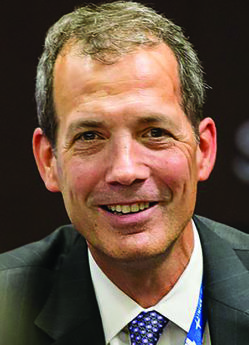 Tom Gentile 
Spirit AeroSystems, Wichita
Thomas Gentile didn't take long to rise to the top at Spirit AeroSystems, which is saying a lot, it being a $7 billion company with 12,000 employees in its Wichita headquarters and 15,000 overall. He joined the company as chief operating officer and executive vice president in April 2016 and was promoted to his current roles three months later. The company is posting strong financial results and Gentile see more opportunity on the horizon. "Production rates are increasing, and Spirit has large work packages on every major commercial aircraft as well as a growing military portfolio," he says. "Spirit is well-positioned to succeed in this aviation super-cycle." Wichita operations will see that with 1,400 additional employees over the next few years to support its commercial and defense programs, and a 150,000-square-foot Global Logistics Center. Gentile spent several years in top positions at GE, including a role at its Aviation Commercial Engine division, where he became familiar with Spirit's management. And though he has moved all over the country, Gentile and his wife are happy with where they have ended up. "Wichita is a great place to raise a family," he says. "The quality of life is excellent, and the cost of living is low relative to other major cities on the coasts." 
---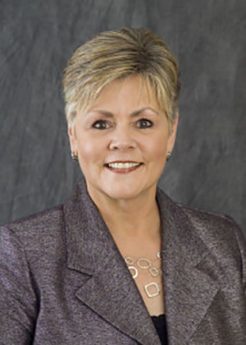 Vallerie Gleason 
Newton Medical Center. Newton
She works in the shadow of health-care Goliaths: Just 20 miles south of Newton, hospitals in Wichita have more than 1,300 licensed beds, considerably more than the 103 Vallerie Gleason oversees as CEO of Newton Medical Center. Yet NMC is still better-positioned than hospitals in counties with far smaller populations. "Our community hospital both competes and depends upon the regional medical centers in Wichita," says Gleason, an Ohio native. "Maintaining excellent relationships with our regional centers is imperative, yet, our hospital must also remain relevant to our community." To do that, it must focus on attracting talented staff and physicians, and provide the kind of care that attracts new business who want quality care for their employees. She came to health-care administration from the ranks of registered nurses, the first in her family to enter that field. "I definitely know I am spiritually called to health care and in particular, I love serving in the hospital setting. It was difficult to move from the fascinations of direct patient care and into management," she says. "I understood it would mean leaving individual patient care behind, but knew that that meant influencing the care for large populations and even communities and regions.  That part of being in hospital administration has been rewarding beyond measure."
---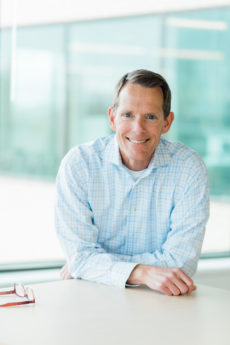 Greg Finkle 
Finkle + Williams Architecture
Overland Park
He didn't grow up on a farm, but in central Kansas, that lifestyle can rub off on you. Especially if, like Greg Finkle, your dad has a farm-implement business. "I've always had a lot of respect for farmers, for their work ethic, ingenuity, humility and perseverance," says the co-principal at Finkle + Williams Architecture, which works in the corporate, entertainment, industrial and mixed-use spaces here, nationwide and even abroad. "I feel as much at home (or maybe even more at home) in the country around the animals, as I do in a business setting around high-performing professionals." During his junior year at Buhler High School—"We didn't have a baseball team, but we DID have a rodeo club!" he says—Finkle was on the KU campus to hear an architect's lecture. "I was struck by how passionate and articulate he was when describing his work," Finkle says. For a teen just starting to notice the beauty and utility of buildings, a path was emerging.
Today, he's working in a metropolitan area brimming with design firms. Because of that, "we are constantly challenged to distinguish our firm from our competition," he says. "This causes us to be introspective, think beyond today and be open to change as needed."
---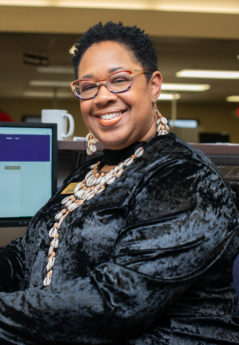 Aletra Chaney-Profit 
Butler Community College, El Dorado
Think the task of finding talent is tough for businesses in Kansas City, Wichita or Topeka? Try the far-less-populated regions outside those areas. Helping meet that challenge is Aletra Chaney-Profit, director of career services at Butler County Community College. Born and raised in Wichita—25 miles down I-35 from El Dorado—she brings to her work a perspective shaped by faith and family. Her father was a pastor and local civil-rights leader, and she recalls assisting with NAACP voter-registration drives, volunteering in church, singing in the choir and more. Those experiences taught her public speaking and facilitation, and as one of 14 kids, "I learned about planning and organization from my mother," while her father stressed service to mankind. Her work has filled that calling, first in a decade with Workforce Centers of South Central Kansas, then at BCCC. "One challenge that colleges face is the impact low unemployment rates have on employers who are looking to fill vacancies quickly," she says. "Employers may lack flexible shifts to accommodate student schedules, or they sometimes want students to leave school to work, which hurts institutions' bottom line/performance." Two-year colleges, she says, help create a pipeline of students by working with employers to align job skills with curriculum to meet work-force needs.
---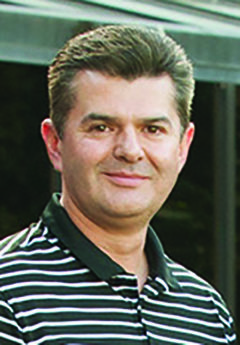 Juan Guardiola 
Tortilla King, Moundridge
In 1989, tiny Hesston College lived the promise of "think globally, act locally" by launching a Peace Scholarship Program. The goal was to recruit foreign students, help them learn English and communication, and instill an appreciation for American family life, politics, government, democracy and volunteerism. What better way to encourage all of those values in developing nations when those students went home? Among those first 20 students was Juan Guardiola, who would finish the program in 1991 and make a decision: Central Kansas was the place to be. Seven years later, he became president of Tortilla King, which makes the Mama Lupe's line of flour and corn tortillas, chips and other foods. The company remains rooted in Moundridge, where it plays an outsized role by providing more than 100 manufacturing jobs. At the 25th-year reunion of those first Peace Scholarship graduates in 2016, Guardiola told school officials about the transformative nature of that program. "You look back and reflect how much impact you went through at Hesston College," he said then. "The community improved and changed our lives. It made us a lot better people. It made us people with more wisdom and wider vision than when we came here. Despite long hours of studying and working to understand, we grew up and we are all a lot better people thanks to the opportunity we had at Hesston."
---
Steve Hatlestad 
Americare Senior Living, Overland Park
Steve Hatlestad has spent a career caring for the senior-citizen population. Over that time, he has seen a lot of changes, but in about the next few years, his industry is going to see some significant demand, as a large portion of the population is going to be of age for senior-housing services. Hatlestad is senior vice president of operations, skilled nursing, for Americare Senior Living, which has 16 facilities in mostly rural Kansas, as well as others in neighboring states. "We call it the aging tsunami, and we think it's probably going to hit in the next three to five years," he said of where the industry is headed. "There's a lot of legacy communities out there that need to be retooled to meet today's challenges of the consumer." Those challenges involve an older generation that is tech-savvier and living longer than any before. Hatlestad came to the area in 1989 with his wife and two daughters from Columbia, Md. One of his childhood friends was the president of large senior-living corporation, and graduating from the University of Maryland, he offered Hatlestad a job. He got his current position after getting the offer while he was chairman of the Kansas Healthcare Association and has been with Americare since 2002. Their ethics and moral integrity fit right in to where I wanted to be," he says. "If a resident needs it, and if it's the right thing for the patient, we just go out and do it and figure out how to pay for it later."
---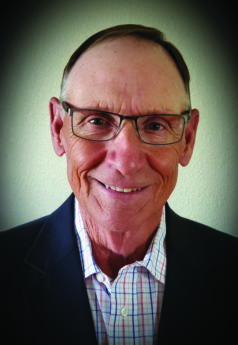 Randy Hayzlett 
Ark River Compact Commission, Lakin
"Most Kansans," Randy Hayzlett dryly observes, "are clueless about water issues in the state." And trust him: They shouldn't be. A large part of the state's agricultural output depends on groundwater from the Ogallala aquifer, which lies beneath an area that gets 14 to 16 inches of moisture a year, he notes. "The aquifer is our source of survival and the determining factor on the prosperity of our communities," Hayzlett says, and the urge to protect it is one reason he's been involved with water-policy issues for years. He's a member of the Arkansas River Compact Commission, representing the state in the long-running challenge of managing that waterway. After his father's death in the 1970s, he gave up plans for a career in dentistry and came back to Kearny County and farming, on land with Arkansas River water rights. "Our plan was to make a few years payment on the land then drill a groundwater well, since surface water was becoming less reliable," he says. But the state's new Intensive Groundwater Use Management Area killed that plan. "From there, I decided to become involved in water issues, both on the surface water and groundwater fronts," Hayzlett says. "It has always been my goal while being on the Arkansas River Compact Administration to make sure Kansas gets her fair share."
---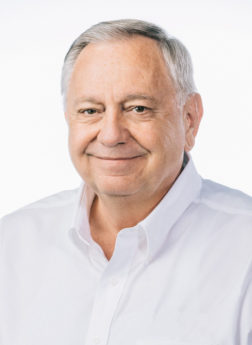 Lirel Holt 
CarStar/MotionU, Leawood
Some people would look at the roadside around Reeds Spring, Mo., and see a littered ditch. Young Lirel Holt saw dollar signs. Or at least, "2-cent" signs—that's what he got for every soda bottle he'd retrieve, washed and brought back to the grocery story for refunds. Entrepreneurship was hard-wired into Holt, whose family moved to the Raytown area when he was in middle school. There, he honed his skills through Junior Achievement at Raytown South High School. "Junior Achievement was one of the best things I ever did," says Holt, who would go on to found the Carstar vehicle-repair franchising empire before moving into a range of other ventures. He discovered he could be good at selling—in this case, with his team's product: tie tacks. After high school, he and his dad stumbled into car rehab and collision repair with an 1957 Porche, turned a profit on that first car, and soon had a niche business restoring exotic brands. From age 21 on, he never worked for a company that wasn't a Lirel Holt enterprise. Ernst & Young named him Entrepreneur of the Year for his work with Carstar, but Holt says he's most proud for founding U., Inc., with son Kyle, creating the first online training used by auto body shops. "I get recognized for CARSTAR, but it's a fading memory now," he says.
---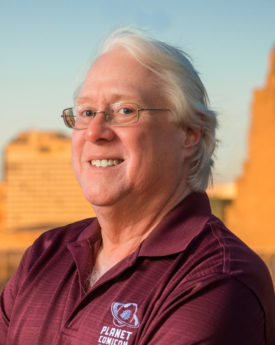 Christopher Jackson 
Planet Comicon Kansas City, Overland Park
Christopher Jackson, co-founder of Planet Comicon Kansas City, had no idea what he was getting into and what the future would bring when he started the annual event 20 years ago. He and William Binderup drew a good-sized number of comic and sci-fi enthusiasts to the Overland Park International Trade Center for a few years, but things really took off about 2008, when the Marvel Universe movies became blockbusters and other Comicons around the country boomed. "It grew so dramatically, and it was just a matter of keeping up," Jackson says. They moved the show from that 50,000-square-foot space in Bartle Hall in 2013, and every year took up more exhibit space to its current 400,000 square feet, which tops out the venue's availability. Nowadays, Planet Comicon Kansas sports dozens of celebrity guests. In it's first year it had one—Kenny Baker, the actor who played R2-D2 in "Star Wars." A Des Moines native, Jackson and his girlfriend, a professor at UMKC, moved here from Los Angeles in the mid-1990s. He had been in the comic-book-selling business for years as a vendor for retailers after gaining an initial love of them as a child in the mid-1960s. He never expected his small comic-book convention to one day become a big business, but he says he's fortunate. "I'm pretty pleased for what it's done and brought to the community," Jackson says.
---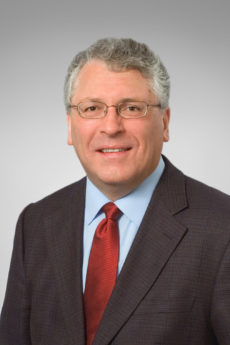 Rick Kellerman 
The University of Kansas School of Medicine, Wichita
Growing up in Hays with teachers as parents had a lot to do with where Rick Kellerman is today. "I could see first-hand the influence that a family physician could have on individuals, families and communities," says the professor and chair of family and community medicine at The University of Kansas School of Medicine – Wichita. After graduating from KU Med School, he returned to Hays to practice medicine and was also a preceptor for medical students. Then he went back to school as an educator. "Wichita was the right fit because KU is the only medical school in Kansas and working on the Wichita campus gave me the opportunity to influence the careers of medical students and resident-physicians and the communities they will eventually serve," he says, pointing out that many of them go on to work in rural and underserved areas. Meanwhile, Wichita's proving to be more of a draw for students and faculty recruits, he says, because of the city's cultural strides over the last several years. Meanwhile, Kellerman and the medical school's staff have their work cut out for them. "The health care system does not work very well at all.  It is overly costly and under-delivers," he says. "I've never seen it in more of a mess.  Most health care policy makers say that a huge part of the problem is the lack of emphasis on providing primary care services. Therein, lies the opportunity for family medicine."
---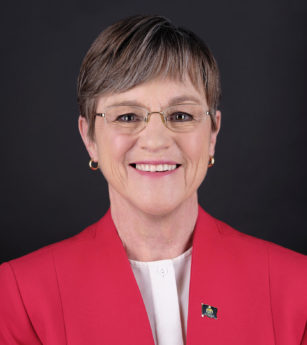 Laura Kelly 
Governor, Topeka
Laura Kelly says that becoming the governor of Kansas was never on her bucket list—until, that is, she spent 14 years in the Kansas Senate seeing the "turmoil Kansans went through." "The state was in a budget crisis and I did not see a better candidate at the time to fix the problems we were facing," she says. Since defeating Kris Kobach last November and moving into Cedar Crest in January, she has  focused on rebuilding the state she chose to call home with her husband Ted because of its "strong public school system, incredible communities and resources." Before that, she had moved around a lot, having grown up in a military family and attending college in Indiana. "Kansas represents the best of America, with decent, honest people working in vibrant cities or proud small towns," Kelly says. "Kansas has a strong sense of community and I knew I wanted to be in a place like this to raise my family." An influence behind Kelly's drive for adequate school funding and early childhood education dates back to one of her first jobs where she spent time working with teens at a psychiatric center in New York. "It became clear to me that these kids need help much earlier. This paved the way for one of my main priorities—implementing a robust, early childhood development program."
---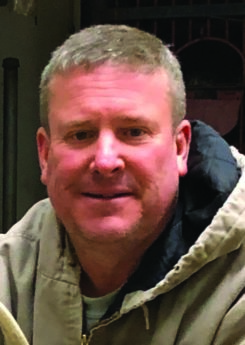 Bret Kendrick
Five Star Farms, Johnson City
Bret Kendrick relishes owning a big farm in a small town. His business, Five Start Farms, is certainly sizable, at 15,000 acres, one third of it irrigated and the majority dryland. "We've grown a lot in the past decade or so," he says. "In today's farming, you either have to go big or go home." Kendrick and his operation got some attention two years ago, when a federal jury in Kansas ordered agrochemical company Syngenta to pay him and a group of other farmers in the state $217 million for improperly marketing genetically modified corn seed. Meanwhile, Kendrick lives in Johnson City, in Stanton County, which is home to around 1,500. "Small-town living is the best lifestyle, bar none," he says. "I feel super fortunate to be from a place like this. I love the endless horizon of the Great Plains, the land, and its history. The people are salt of the earth, too. Small towns create a very close-knit community. That adds a lot of value to my life." Kendrick has lived in Stanton County all of his 54 years. One of the things he likes about running a farm, though it's a vast enterprise, is that it allows Kendrick to have the freedom to enjoy family time. Also a coach for 21 years, he starting his second stint leading the football team at his alma mater, Stanton County High School.
---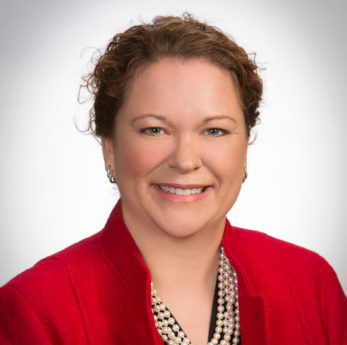 Paula Landoll-Smith 
Landoll Corp., Maryville
Paula Landoll-Smith considers herself fortunate to have grown up in the Don Landoll household, and not just because Dad forged a global company making farm implements and materials-handling products. "He gave a few words of advice that I feel really stuck and I try to share with my own family and co-workers," says Landoll-Smith, the marketing director at the company. To wit: "The harder you work, the luckier you'll get; strong relationships build strong foundations; think—take what you know to figure out what you don't." That guidance has served her well in the decades since returning to Maryville after her brother's death in a car accident. "God's plan brought me back home to work with my family, and I must say, there hasn't been a dull day since," she says. The company is a huge engine for the regional economy as a major employer, and powerful civic force with its philanthropic engagement. She exemplifies the latter piece with roles with Junior achievement, Kiwanis/Rotary, the State Fair board, and the Kansas Historical Society board. "I feel that the best way to enjoy life is to be a life-long learner," she says, "and being involved offers so many opportunities to 'think outside the box.' " As with any rural employer, the quest for talent never lets up, and the company has responded, she says, with in-house training at Landoll University, equipment upgrades, first-rate benefits and a true family-business culture.
---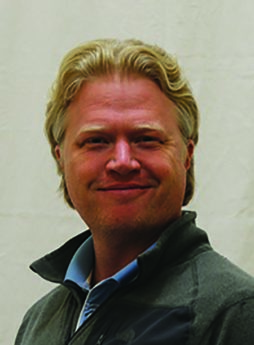 Aaron Liebert 
Rally House, Lenexa
Aaron Liebert is well on his way to creating a nationwide retailer based in Kansas. He is the chief executive officer of sports-team apparel chain Rally House, which is based in Lenexa and has 62 stores in 10 states and more in the pipeline. That's quite an accomplishment, considering that the company only operated five stores 10 years ago. Liebert grew up in Johnson County and then attended George Washington University, in Washington, D.C., and became interested in commercial real estate development. He worked in the industry for 10 years in the D.C. area, building upscale apartment buildings. In 2009, he moved back to the area to help run his parent's retail business, Kansas Sampler, which sells Kansas-related gifts and items related to area sports teams. It still has five stores under that name. Liebert says that his commercial real estate background serves him well opening a chain of stores because it presents similar challenges, such as building design and financial engineering. Meanwhile, he thinks Rally House is well positioned to deal with a tough retail environment, due to its strong stores and online presence. "On the one hand, we don't have a direct competitor," he says. "On the other hand, we have hundreds of indirect competitors, so we are constantly evaluating our offerings and improving them constantly."
---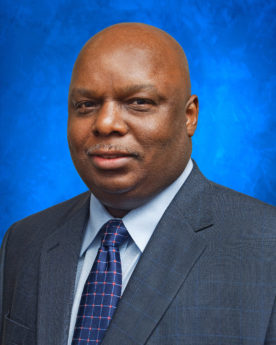 Bill Johnson 
Board of Public Utilities, Kansas City
Kansas City, Kansas, can be a bit of a different animal for those who weren't born there, but trust us: Bill Johnson has earned his stripes as what the locals call a Dotte. He came to town 40 years ago from Tennessee, married a KCK native, and started punching the clock at the Board of Public Utilities, which provides water and power services to 65,000 residents and businesses in Wyandotte County. "I consider myself to be fully committed to this community and work to try to help improve the lives of those who make KCK their home," says Johnson, who became CEO of the municipal utility this year. "Soon after moving here, I quickly came to appreciate the fact that despite living in a large metropolitan area, KCK has a small-town feel. I was also swayed by learning about the rich, diverse history that KCK offers and how generations of families throughout the area can track their roots back here." His work at the BPU, he says, provided "many opportunities to continue my education and pursue my goals of advancing myself upwards through the ranks. There were a number of people that took a personal interest in helping me along the way by serving as a mentor or simply sharing their work and life experiences."
---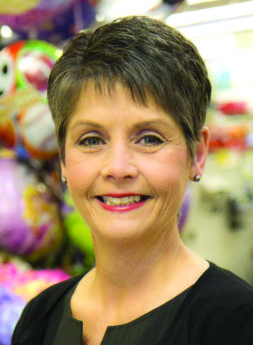 Colleen Juergensen 
Dillons Stores, Hutchinson
Though Colleen Juergensen works for a major Ohio-based corporation, she has managed to work for the majority of her life in Kansas, specifically the Dillons grocery store chain. Now president of Dillons Stores, the Great Bend native's sister worked there first when they were young. Juergensen started as a bakery clerk in college and stayed on after graduation. She worked in many roles and in 2008 was promoted to vice president of operations for Dillons, which is owned by the Cincinnati-based Kroger Co. In 2012, the company transferred her to Salt Lake City, to work at the Smith's chain and eventually was promoted to vice president of merchandising there. Finally, she was named president of Dillons, and moved to its Hutchinson headquarters. Juergensen says she was taught kindness and respect from her mother and got her work ethic and determination from her father, who worked in oil fields. And she obviously thrives in the supermarket sector. "What I am doing today, may not be what we do next week or next month," Juergensen says. "It's all about improving every day. How can I make the shopping experience better for our associates and
our customers? That's what matters most and what
I work toward."
---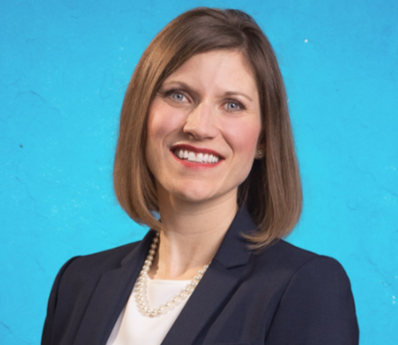 Katrina Lewison 
CivicPlus, Manhattan
Katrina Lewison is a fifth-generation Kansan, but the Hutchinson native got around before taking the position of director of professional services at CivicPlus, a Manhattan-based tech firm that builds software for local governments. She grew up in Hutchinson but then went on to West Point, from where she graduated and served for 11 years, as an aviation officer flying Blackhawks, and she left as a major. Lewison came back to Kansas with her husband right after receiving her MBA from Columbia University, while he completed his from New York University, so they essentially moved from Manhattan to Manhattan, both taking jobs in Kansas. She likes her work at CivicPlus because it helps break the stereotype that government is broken, when local civic institutions do a lot of good to impact their citizens' lives. "There are so many great examples of effective local governments impacting constituents positively every day, Lewison says.  "I am proud to be a part of this growing company who impacts hundreds of thousands of people every day." Beyond her job, she likes living in Manhattan because it has a good mix between being a college and military town and she has served on the school board for about two years. And Lewison lives close enough to where she was brought up that she can regularly bring her daughters to see areas important to their past family generations.
---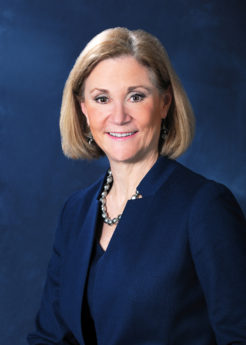 Julie Lorenz 
Kansas Secretary of Transportation, Lenexa
Julie Lorenz says there's a lot of rebuilding that needs to be done to improve mobility around Kansas, but she's up for the task. The new Secretary of Transportation is working on a long-range plan that takes a view of where it will be in 20 years. Lorenz, who got her master's from the University of Kansas in organization psychology has expertise in that subject, business and economics. She finds it's a good fit for her current role. "The rate of change is accelerating, in transportation and every other sector, and the ability to scan the horizon, understand changing landscapes, adapt organizations to thrive in new environments, while bringing people along to be relatively comfortable in change, is what I love doing," Lorenz says. She also gained experience in her field while at Burns & McDonnell, where she was a principal, and consulted on how East Coast highways and transit systems needed to be reconfigured and funded, which seems like good experience to take on Kansas challenges. As a former Missourian, Lorenz has embraced the transition of moving across state lines. "I believe in public service and giving back to the communities and my adopted state which have offered me opportunities at every turn," she says. "Now it's my turn to cultivate opportunities for other Kansans, including our daughters."
---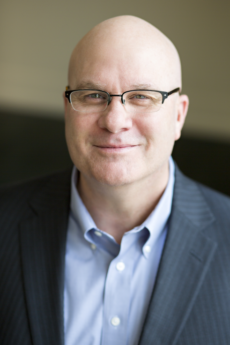 Brett Mitchell 
Overland Park Convention Center, Overland Park
The job and the location were enough to make Brett Mitchell general manage of the Overland Park Convention Center—twice. He took the job in 2001 while working for Global Spectrum, the company that manages the center, left for a corporate job in operations three years later, and after six years, decided that he needed to get back to Overland Park. In between the two stints, he oversaw Global Spectrum's convention center group in North America "and we were growing accounts right and left. It was competitive, and I enjoyed it," he recalls. "But I missed my family. My kids were getting older and I didn't want to miss it." This role could combine career and family—at the expense of neither. A California native who majored in sports business management at BYU, he knew he was into something special during his first job interview, with former city manager John Nachbar. "He taught me about the Overland Park Way," Mitchell says. "He came to my office the first week we opened, unannounced, and as only John can, gave me the very quiet, non-emotional, very direct message: 'This had better go well. This is Overland Park, so don't mess this up. We don't want just another convention center.'" And it isn't: This year, it will generate $30 million in economic impact for the city.
---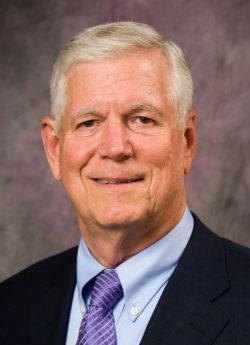 Richard Myers 
Kansas State University, Manhattan
The phone rings; "Myers!" the caller declares. Clearly, this is a man lacking in pretentions, giving no indication he's a former chairman of the Joint Chiefs of Staff, presidential defense adviser, and now president of Kansas State University. He is the real deal, in part for having been through the crucible of war, and in part because of values formed during his youth in Merriam. "You get something from your parents, church, coaches and teachers who were genuinely good and caring people," he says. His mother emphasized the Golden Rule; his dad, the value of honesty and integrity. He carried those into the ROTC at K-State, then the Air Force (fudging only a bit during his physical to get past height restrictions for pilots: "I scrunched down pretty good," he confesses). After a distinguished military career ended in 2005, Myers had no shortage of options. He had been coming back to Manhattan to teach and serve on its foundation board and when President Kirk Schulz surprised the campus by leaving in 2016, the Kansas Regents turned to Myers. He had his misgivings, thinking age might have caught up with him, and admitted as much to coach Bill Snyder, some years his senior. "Big mistake," Myers says. "But I thought maybe I could do something value-added, trying to help higher education. And it's fun to be back on campus. It's just plain fun."
---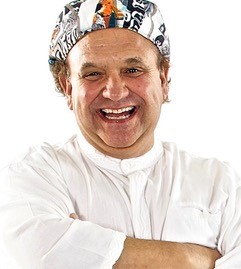 David Naster 
You Just Have to Laugh, Overland Park
David Naster left the University of Kansas as a comedian with the goal of making fun of people. Instead, he ended with a career using his comedic skills to help them. Big difference. The Johnson County native and owner of You Just Have to Laugh is a motivational speaker who uses comedy to help people tackle challenges in their lives, from PTSD to problems with addiction. "My life has meaning because I serve humanity by sharing how humor and laughter will help the toughest things we go through," Naster says. "I wake up every day, knowing that I get to help people by bringing joy in their life. I don't go onstage for my ego—I go onstage to help people by serving humanity and God." Before using his humor in this capacity, Naster started working on the streets of Kansas City as a street performer in 1977. Soon, he started performing on stage, sometimes opening for musical acts. Comedy then took him to the cruise-ship circuit, performing for audiences on the sea. Naster's first book, "You Just Have to Laugh," was published in 2000, and he would regularly sell out of them on cruises. Based on its reception, he has since written seven more, all of them self-published. Naster's books are now used by veterans' groups and healthcare facilities across the country to promote comedic healing.
---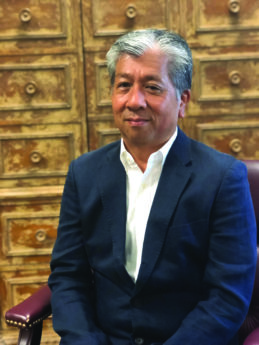 Saturo Oura 
Creekstone Farms, Arkansas City
Japan is a world away from Arkansas City, but Saturo Oura is adjusting well as CEO of beef producer Creekstone Farms, which is approved to export its super-premium meats to more than 70 countries. "Although moving here from Japan was quite a change, I found the business climate in Kansas to be pro-business and much more diverse than most people realize," he says. "Our company also benefits from the strong work ethic of our team members that seems to be part of growing up in a rural environment that nurtures success through hard work, motivation and integrity." That motivation has commuters from Wichita, which is about 55 miles away, and as a result, Creekstone purchased its own buses to bring those employees to and from work five or six days a week. The company also works with government agencies to provide employment for those who have language barriers, transportation issues, or need a fresh start. "You never know which seed will be the one to grow and reach its full potential so you plant many," Oura said. The company, which is building a $35 million distribution center, has opportunities to grow under his leadership, especially now, when younger consumers are connecting with brands for not only information about where their food comes from but also meal inspiration and experiential branding, he says.
---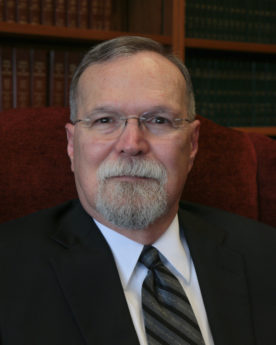 Lawton Nuss 
Kansas Supreme Court, Topeka
Judge Lawton Nuss is not a fan in the stands; he's a referee. No matter what the legal venue, the integrity of the game depends on a fair application of the rules. "My oath of office requires me to swear to support the constitution of the United States and the constitution of the State of Kansas and faithfully discharge the duties of Chief Justice of the Kansas Supreme Court," says Nuss. "A copy of that oath hangs in my office to serve as a daily reminder of why I am here.  So our task is not, for example, to necessarily help business, education, or the overall quality of life in Kansas. But that help can certainly be a by-product of our being faithful to the constitutions and the rule of law. I certainly am pleased when that happens for the benefit of my native state." Hailing from Salina, Nuss entered the Marine Corps after earning his degree in history and English at KU, and his role as combat engineer also include legal-officer duties, which prompted him to go to law school after his service. He became a highly regarded lawyer in his home town, then Gov. Bill Graves summoned him to Supreme Court duties in 2002. "After four years in the Marines, three years of law school, and 20 years of practicing law in Salina," Nuss says, "I felt I had something to offer statewide to my native Kansans."
---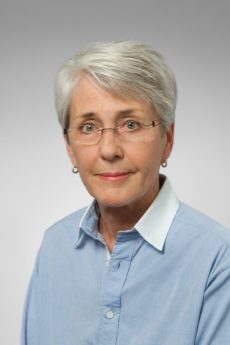 Anita Oberwortmann 
Wilson Building Maintenance, Wichita
In a city known for its entrepreneurship, Anita Oberwortmann found hers with a stark realization: "I had to feed my kids." A challenging divorce left her a single mother, so "I started cleaning things." Taking cues from her father, who ran a janitorial service in KC, she started with parking lots and striping, moving into construction cleanup. "People would ask about cleaning their buildings, and I thought, 'I clean my house, so … sure.' Starting small, working jobs that might take an hour each night, she built up a roster of bigger clients, eventually landing a 335,000-square-foot manufacturing facility. "I probably had no business doing it," she says, but it was a springboard for Wilson Building Maintenance. Today, her job roster is topped by the Holy Grail of Wichita clients: Koch Industries, with 1.5 million square feet. That growth has allowed Oberwortmann to expand into other ventures, as with the acquisition of Metro Courier Service in 1999. She has leveraged her ample business connections to become an active player on the civic scene, with numerous board and volunteer roles. "For one thing, it's a good way to meet people and it was a way to learn how to run a business," she says. "When you're volunteering or chairing a board, they teach you how to run their business, which in turn teaches you how to run yours. You have to give back."
---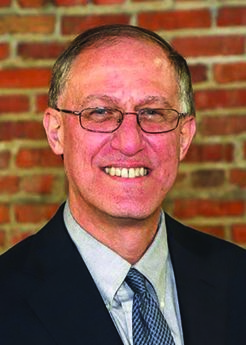 Scott Wasserman 
Unbound, Kansas City
Scott Wasserman made the most of the opportunities he had growing up, moving from Shawnee Mission South to KU to Harvard Law School. Once he was in private practice, though, it became far clearer just why some youngsters were at a disadvantage, and that realization reshaped his career and its path. He was working at a commercial law firm Downtown when some friends asked for help to assist a child in a tough situation. "During that experience, I noticed a gap—there was lots of focus on the child's legal issue, but there was more going on," Wasserman recalls. "There was an important need and opportunity to look more holistically, at root causes." Lawyers were dividing their practices and specializations based on the classes they studied in law school, "but life is not broken up that way," he says, and he was thus inspired to build a practice concentrating on child advocacy: "This spoke to my heart more." He began sponsoring a child overseas through Unbound in 1988, when it was the Christian Foundation for Children and Aging, and grew closer to the organization over the years. After founder Bob Hentzen died unexpectedly in 2013, Unbound turned to Wasserman to lead the non-profit, which raises roughly $135 million a year to help improve the lives of children around the world.
---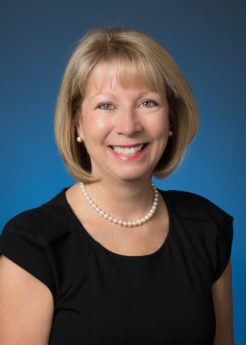 Tammy Peterman 
University of Kansas Health System, Kansas City
Tammy Peterman has played key roles in reorienting the University of Kansas Hospital and parent health system since its resurgence began in 1998, from her early administrative roles in nursing all the way up to the C-suite and ascendancy to president of the Kansas City campus last year. "I am truly humbled to serve as a leader in our health system," says Peterman, who was inspired to a career in health care as the daughter of a physician. "Our place is filled with remarkable, committed people who all work toward a common goal of providing the best care and support to our patients and their families." Many people know that the University of Kansas Hospital was in a near desperate situation over 20 years ago, she says, and "at that time I don't think many people were thinking about our hospital becoming a statewide system. Today, I believe people are counting on us to continue the expansion, the influence, the partnerships across our state and beyond." The parent health system has expanded with acquisitions in Hays, Larned, Great Bend and Topeka to become a truly statewide entity, and new facilities, new therapies and new technologies are all coming, Peterman says, "but really, the most important 'next big thing' at The University of Kansas Health System" is the next patient who walks in the door.
---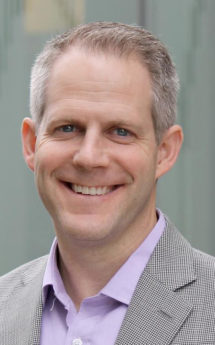 Paul Neidlein 
JE Dunn Construction, Prairie Village
Kansas City can thank the Dunn family for JE Dunn Construction Co., but JE Dunn can thank the Kristiansen clan of Denmark for Paul Neidlein. Without a Danish tinkerer's brainchild—the Lego brick—would Neidlein be Dunn's Midwest Region president today? "I was always really interested in architecture and building, including helping with small projects around the house, drawing architectural house plans in high school after interviewing my mom for her dream house, and the love of Legos that so many people in our business remember about their youth," he says. This son of St. Paul, Minn., earned an architectural engineering degree at KU and spent most of his career in construction before joining Dunn in 2012, taking the division lead last year. He brings to that task other influences from his youth—the quiet discipline of a father who valued education and "holding up your share of being part of a family," Neidlein says, and of what it means to deal with life's unfairness after his mother suffered a debilitating injury. "That had an impact as I look about at my character and who I am, about self-reliance and independence," he recalls. When the opportunity to join JE Dunn surfaced, it was a slam dunk. ""I knew right away I had found a great fit with the people, culture, and principles."
---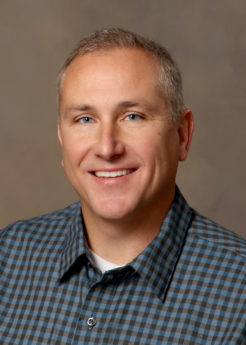 Brian Richardson 
Occupational Performance Corporation, Salina
Many a farm kid learns how to work before the realization hits—"This is hard!"—but in Brian Richardson's case, life on the farm near Emporia came with an incentive from his parents. He and three siblings "all were given responsibilities and chores at young ages," he recalls, and "we learned early and were told often that if we were willing to work hard, we could/would be successful!" After graduating from Emporia State and accepting a sales position with a local phone company, Richardson and his wife found a home in Salina, splitting the distance between their families. There, he received "a warm reception from those we met that seemed eager and willing to help a couple young kids just trying to get up on our own two feet." He spent 14 years with telecom and real-estate development companies, then joined the occupational testing firm in 2005 and became CEO in 2008. He's also been involved in efforts to redevelop Salina's Downtown and other communities for 12 years. "Living in Salina has allowed me to accept challenges and to maybe more risk than I would have living in other parts of the country," he says. "Salina has proven for me to have been the most successful," he says, citing the city's diverse community economy and major employers on each end of the city's north-south axis.
---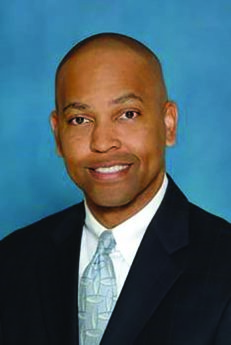 John Rolfe 
Kansas Leadership Center, Wichita
As the youngest of five children growing up in Wichita, John Rolfe learned quickly from older siblings exactly what his parents allowed as acceptable and not acceptable. "Education, doing your best and hard work were strong values in the Rolfe household," he says. With some mentoring from bosses and civic leaders—and after forgoing dreams of working in Hollywood— he leveraged all of those influences to pursue a better Wichita as an economic-development professional and, ultimately, president of the Go Wichita organization. He left that role in 2012 for a similar position in Houston, but heard the call from home last year and joined the Kansas Leadership Center. "Wichita has always been and will be home; I've always stayed connected even when I did not live in Wichita," he says. At KLC, he sees leadership and economic development as intertwined. "Great leadership is important and the essence of success," he says, because it requires bringing people together to solve adaptive challenges and economic development "requires all pieces of the puzzle to fit to create a great picture. Likewise, great leadership can result in the same success." KLC allows him to use the strengths he developed in economic development, so he's pumped to be back, citing "high energy and a synergy that is driving significant growth and new developments."
---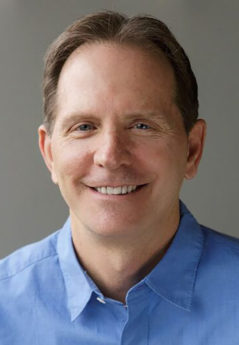 Keith Warta 
Bartlett & West, Topeka
You've heard of the Brain Drain? Meet Keith Warta, part of the Brain Retain: "Like many Kansans, I grew up plotting my exit from the state, but I have grown to appreciate the genuine, caring, humble people and the beauty of this area," says the Newton native. "The more I travel, the more I believe there's not a better place to live." Inspired and encouraged by his parents, he scanned a range of possible futures, but "I wanted to become an engineer because I wanted to do something different, something not everyone can do," he says. "Engineering is mostly about making people's lives better, and that appealed to me. But engineering is just a platform that has allowed me to join others in helping to improve our communities in a variety of ways." He came to Bartlett & West literally one business day after earning his degree. "I essentially graduated from K-State on a Friday and started working at Bartlett & West on Monday and have worked there ever since," says the fourth-generation K-State grad. "I've been fortunate to have at least three careers during my time at Bartlett & West—
a technical role, a leadership role in operations and now, I'm a businessman." That forced him to learn new things and challenged him to bring value to the organization in different ways. "What a blessing—I can't imagine doing the same thing for 30-40 years," he says.
---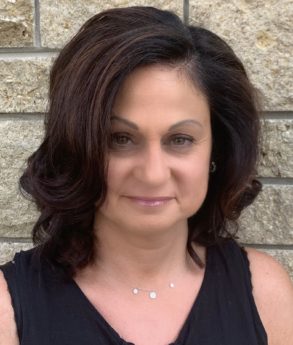 Jennifer Savner-Levinson 
Speak Up, Overland Park
A life-long teacher, Jennifer Savner-Levinson is now educating children on possibly the most important lesson they can learn—staying alive. She is the community outreach facilitator, and only paid member, of Speak Up (Suicide Prevention Education Awareness for Kids United as Partners), a suicide-prevention group based in Overland Park. A survivor of an attempt herself and a sufferer of anxiety, depression and PTSD, Savner-Levinson started volunteering with the group in 2015 and was made a full-time employee last year. A Chicago native who taught in public schools there for four years, she moved to Kansas City in 1997 to attend the University of Kansas and earned a master's degree in special education with an emphasis in autism, Asperger syndrome, behavior disorders and coordination and supervision of special education.  "I absolutely believe that it only takes one trusted adult to change the narrative of a child's story," she says. "That is why I chose to spend 25 years in public education." The mother of two did that until volunteering at Speak Up full time in 2017, which led to her current position. Listening and hope are two key components of what Savner-Levinson's profession. "We must start doing things differently if we are going to change the narrative of this public health epidemic," she says.
---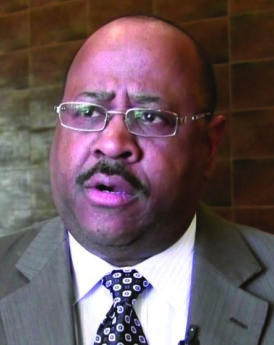 Don Sherman 
Westar Energy/Evergy, Wichita
In a lot of ways, Don Sherman is the anchor point in the web of Wichita business connections. He's vice president of community relations and strategic developments for Westar Energy, the Kansas-side operating unit of KCP&L parent Evergy, and it's almost impossible to scan the leadership ranks of key Wichita civic groups without finding Sherman in either a current or past leadership role. Among them, the Wichita Metropolitan Area Planning Commission, American Red Cross Midway Kansas Chapter, Greater Wichita Economic Development Coalition, Wichita Downtown Development Corporation and Exploration Place and the Sunflower Foundation, as well as membership in the Utility Economic Development Association, the American Association of Blacks in Energy and the Wichita Area Outlook Team. Oh, yeah: He's also a graduate of Leadership Kansas and Leadership Wichita. None of this should come as a surprise to anyone who knew him as a teen. "As a senior in high school, my long-range goal was to have Wichita's first African American owned radio station group," he writes. "Nineteen years later, I made that happen; not only was it the first African-American owned radio station in Wichita, it was the first and only one in Kansas." He left radio full-time to join Westar in 2007.
---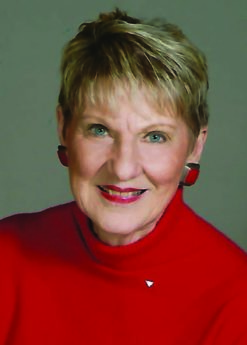 Carol Sibley 
Mayor, Minneola
Carol Sibley isn't dissuaded by small towns losing their few residents across the country. Instead, the mayor of Minneola witnesses different trends in her town. "We are developing quite a young population in Minneola," she points out. "Young citizens are stepping up to responsibility: running for city council, serving on different boards in the community, taking ownership of our fire department, taking leadership roles in our churches." Sibley says that the $9.7-million expansion of the Minneola District Hospital, under her watch in 2016, has helped keep residents around. Elected to her position in 2002 after serving two years on city council, Sibley grew up in Minneola with parents who were very civically involved. When she was younger, there were intentions to move away from the area after college. She taught art outside of Wichita for three years for a time, but Sibley and her husband decided to move back to Minneola and start a feed yard. "My husband and I decided together that our community had done lots for us and our children through the years, and it was time for us to give back," she says. Other than the hospital's growth, Minneola has seen the opening of a community grocery store, completed infrastructure projects, state-funded streetscapes and public housing developed as evidence she's accomplished that much during her terms.
---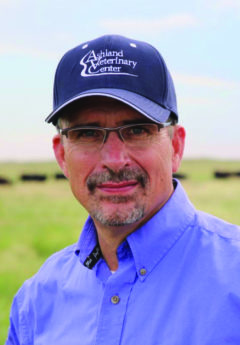 Randall Spare 
Ashland Veterinary Clinic
Ashland
In big cities, veterinarians mostly take care of pets. Randall Spare gets some of that action, too, but his role at Ashland Veterinary Clinic plays a much greater economic significance: He's a trusted partner to ranchers who rely on the health care skills he and his team provide in the epicenter of the Kansas beef industry. A native of  St. John—back east by 107 miles—this K-State grad grew up on a dairy farm, and knew early that "I wanted to be involved with animal ag, and part of reason is because of the people. I tell young people, not one animal comes through our door not attached to a person." Whether the patient is a cow, horse, dog or cat, "we're there to add value," Spare says. "We want to be an investment, not a cost." An often-overlooked aspect of life in rural Kansas is the application of innovation, and for Spare, that means immersion in genomic medicine and other advances to benefit ranching. "They are looking for offspring to produce a known quantity, whether in intramuscular fat/marbling, growth or temperament," he says. "We can characterize those group by looking at their blood work, not just what it looks like, and that helps identify those in the top percentile vs. the bottom."
---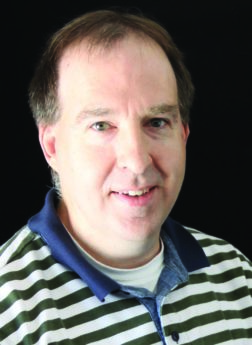 Terry Trout 
Ane Mae's Coffee and Sandwich Shop, Independence
Getting laid off from his cabinet manufacturing job might have been one of the best things that's happened to Terry Trout. After all, he ended up being his own boss of a successful enterprise in a town he loves. Trout is the owner of Ane Mae's Coffee and Sandwich Shop, in Downtown Independence, since 2011. After graduating from Pittsburgh State University in wood technology and technology management and sales, the Labette County native worked as plant manager and superintendent for woodworking and cabinet companies throughout Kansas, Arkansas and Missouri. Though running a restaurant is a different enterprise, and is extremely hard work, Trout enjoys the satisfaction of knowing he works for himself and enjoys the challenge and freedom. He says he couldn't have chosen a more supportive community than Independence to start his enterprise, and even though the area totals less than 10,000 residents, sales and orders grow every year. "We have an awesome Main Street and Downtown Community as well as the best run Chamber of Commerce possible," he says. "These entities make it much easier to be a small and local entrepreneur. I truly believe that Ane Mae's benefits by being a part of a culture in this town that goes out of its way to shop and support local businesses."
---
Jean-Paul Wong 
PURE Workplace Solutions, Prairie Village
It's Jean-Paul Wong's job to make you want to go into the office. He's the owner of PURE Workplace Solutions, which partners with building owners and designers to outfit their interiors with furniture in an overall business environment that is rapidly changing. "People can work from anywhere, at any time, with anyone, without sitting in their dedicated space," he says. "Emphasis is now on the ancillary furniture, the soft seating, the collaborative areas, and on hospitality areas.  People want to work the way they would work at home, or at a coffee shop." That's why he started his firm in 2017, transitioning from being a partner in Contract Furnishings, a furniture dealership, which he helped start in 1996. Now, Wong is able to incorporate his love for design into his work and "since I am the sole owner, the fruits of my labor provide more direct satisfaction than ever before." He says he can also better plan a future for himself, his wife and four children. Wong gained an understanding of the business world at the University of Kansas, where he received his Juris Doctor and MBA degrees. Since 2017, PURE has grown mostly through acquisitions and now has offices in Kansas City, Manhattan, Topeka and Wichita.
---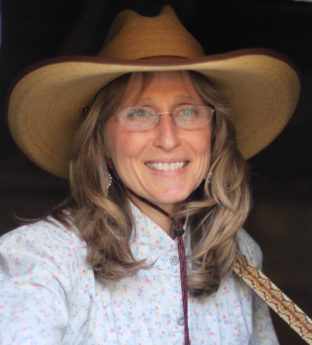 Anne Wilson 
"Flint Hills Balladeer," Elmdale
Through her work with the Symphony of the Flint Hills and other musical endeavors throughout the area, Anne Wilson earned the title "Flint Hills Balladeer" in 2013 from the Kansas Department of Wildlife, Parks and Tourism. It's a well-deserved moniker. Wilson has been involved in 13 of the 14 symphony events as both a performer and an educator. Her band, Tallgrass Express, plays at symphony programs, fundraisers and at other events throughout the area. Wilson is also program coordinator of Flint Hills Map & Education Program, a teacher-led endeavor operated by the Flint Hills Discovery Center, in Manhattan, which provides maps to area local schools to show children the uniqueness of their region. Born in Wichita, she attended Tufts University, in Boston, and acquired her law degree at the University of Kansas. "Having lived and traveled in other places makes me appreciate the rare, unspoiled landscape of the Flint Hills region and the richness of its small-town culture," Wilson says. Her family, which includes her husband and three daughters, operates a ranch in Elmdale. Wilson practiced law in the area for a number of years then began a career in education, teaching English and Social Studies at high schools in Emporia and Madison.
---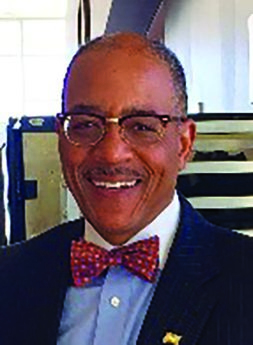 Deryl Wynn
Attorney at Law, Kansas City
The name Wynn has long been associated with leadership in Wyandotte County, and in particular, for an elevated level of civic engagement. The current keeper of that legacy, Deryl Wynn Jr., is now a private-practice lawyer whose career in law has been built around health-care and employee privacy and workplace law. Outside the office, he's been aligned with efforts to improve education at all levels: He's a past member of the Kansas Board of Regents, establishing higher-education policy; former chief compliance officer for Kansas City Kansas Community College; and general counsel for the public school district in KCK. He also has served as general counsel for various organizations, including the community college, social-services-focused Wyandot, Inc., the United Way of Wyandotte County and Friends of Yates Battered Women's Shelter. He also helped create the Thomas R. Burke Technical Education Center and has a long history of conducting in-service training sessions, lectures, presentations and seminars to counsel corporate clients on various legal risks in the business-law realm. Wynn spent nearly 25 years with the largest law firm in the county, McAnany, Van Cleave & Phillips, where he became the first African-American lawyer on staff in 1990.
---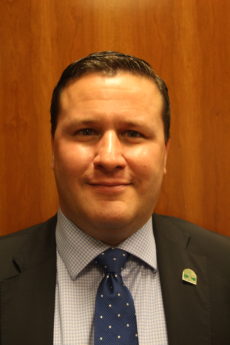 David Waters 
Lathrop Gage, Westwood
David Waters sits on both sides of the table when it comes to real estate development. As newly minted mayor of the City of Westwood, and former city council and planning commission member, he reviews project proposals for the municipality. As a Lathrop Gage partner working in its transactional real estate group, Waters handles planning and zoning for company clients. "The other major part of my practice that I enjoy is seeing the tangible results of my work—the schools, hospitals, buildings being built; the new roads or paths; the new parks; the redevelopment of aging areas and infrastructure," he says. "That is very professionally rewarding." Waters grew up in Leavenworth, and his father is an attorney. He attended Kansas State University, KU Law School followed, and he joined the Overland Park office of Lathrop Gage right after graduating. He and his wife have two sons and they've lived in Westwood since 2003. Waters says that the management at Lathrop Gage is supportive of his civic involvement. "Going back to my father, I have always felt that attorneys should be called to service in their communities, and it was important to me to work for a firm that sees not only 'value' in serving, but also a 'responsibility' to serve, for service's sake," he says.
---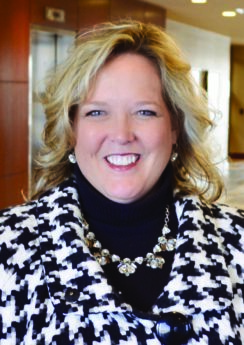 Gayle Packer 
Terracon, Olathe
When Gayle Packer moved to the Kansas City area 20 years ago, she assumed that she would eventually start and own her own business. Well, now Packer does indeed lead a business, and she is, in fact, an owner. It's just that she has to share that distinction with about 4,500 others. Packer is president and chief executive officer of Terracon, the employee-owned consulting-engineering firm with 150 offices around the country. An Ohio native, she came to the area upon the suggestion from her uncle, who said she would like Kansas City. He was right. "Now, I like to say that Kansas City is a great place to be from when you are not from here," says Packer, a graduate of the University of Minnesota School of law. She  was an attorney when she first came to the area. What she likes about working at Terracon, where she's worked for 15 years, is that the company strives to make the world a safer and improved place, a priority of Packer's from a young age. Meanwhile, she admires her fellow owner-employees for making sure Terracon is on the cutting edge of engineering technology. "As technology continues to drive change in engineering, we are positioned well to provide value to our clients and the communities in which we live and work," Packer says.