The heart of Kansas isn't a person, place or thing: It's the collection of people who make it work.
No state has a population density greater than . . . New Jersey. (Guess it's good that their No. 1 at something.) The Garden State packs nearly 1,220 people into every square mile. Not exactly stacked on each other like cordwood, certainly, but it's not Kansas, by any stretch. More than 11 times New Jersey's land mass, Kansas has just one-third the population—and half of that is wedged primarily into the Wichita metro area and the Kansas City-Topeka corridor. Overall, it works out to just 35.6 residents per square mile.
So the thought of picking a field of 50 accomplished, colorful and influential Kansans—and giving it a veneer of geographic representation—is a little like finding a needle in a wheat field. And yet, if you look hard enough, you will indeed find plenty of people whose stories will stick with you.
That's how we like to think of the 2016 installment of 50 Kansans You Should Know. We launched this annual feature in 2011, thinking it might run a year or two before the well went dry. But the more we get into it, and the more we connect with people recognized in previous years, the more we are amazed at the depth of people who, in ways large and small, are changing the face and the fabric of their communities. 
Some of those communities are downright tiny— this year's class includes people from places like Alma, Sharon, Sedan and Lenora—as well as the more cosmopolitan burgs with billion-dollar corporations and thousands
of people on the payrolls. 
Look at what people from all parts of the state are doing—to grow their businesses, to improve the quality of life for the people around them, to build stronger, better cities and towns—and you can't help but be impressed at how a state so lacking in numbers can generate so many gems.
We hope you'll find their stories as entertaining, and as illuminating, as we have in bringing them to you. And if you know a Kansan out there who deserves a place on this roster, let us know here at Ingram's. Because even at No. 41 among states for population density, the Sunflower State is packed with talent—and we're going to keep spotlighting it for you.
---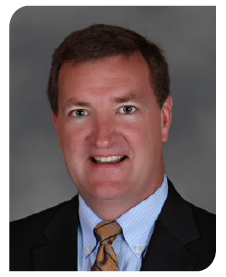 Rick Baden 
Watco, Inc.
Pittsburg
Rick Baden was lead-ing Pitt Plastics, a large manufacturer in southeast Kansas, back in 2004, when his young daughter befriended a girl who's father ran a short-line railroad holding company called Watco, Inc. The two men became acquainted, and when Rick Webb told Baden he was looking for a chief financial officer at Watco, Baden volunteered to scout around for him. "When I called him back," Baden laughs, "I said 'I think I know sombeody who's interested.'" Done deal. What pulled Baden that way was the same thing that had drawn him to Pitt Plastics nearly a decade earlier: "I have a passion for growth and acquisitions, and a need to build," Baden says. The Independence native earned his degree in accounting from K-State, just as his father had done, before heading to Pittsburg, where he says, "for a small sector of the state, we're blessed to have some really dynamic leadership for companies here—true entrepreneurs." Entrepreneurs set the tone, he says, then assemble the team to achieve the vision. "It's not about them; it's about the team and the people who make it happen."
---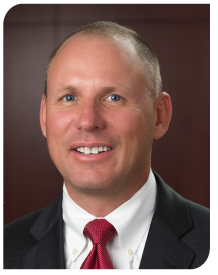 Shane Bangerter 
Bangerter Rebein Bangerter, Dodge City
How did Shane Bangerter get to be a lawyer? "I bought a really big desk at an auction and decided I needed a career to match it," he wisecracks. More relevant was his background, growing up in Leoti—just one county removed from the Colorado border—that prompted him to "jump at the chance to be a lawyer." He logged plenty of hours working on the farm and as a ranch hand before heading off to Oral Roberts University, then earning his law degree from the University of Kansas. He became a founding partner of Rebein Bangerter Rebein when it hung up the shingle in Dodge City, but Bangerter didn't end his ties to education when he started his career as a specialist in workers compensation law. His service to that field includes stints as a member of the Board of Trustees for Dodge City Community College, the Board of Governors for the University of Kansas School of Law, and, since 2013, the Kansas Board of Regents. Education, he says, is vital to ensure that southwest Kansas has the physicians, engineers, nurses, teachers, accountants, lawyers, and business minds it needs. 
---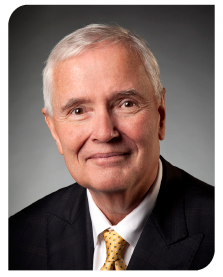 John Bardo 
Wichita State University
John Bardo is close to completeing the career circle at Wichita State University, where he started more than 30 years ago as a sociology professor and where, since returning from Western Carolina University in 2012, he's been president. Business leaders in Wichita say that under his leadership, the university is raising its profile in research and entrepreneurial edu-cation, rekindling the entrepreneurial energy of a city known for spawning names like Coleman Co., Boeing, Pizza Hut, Koch Industries, Rent-a-Center and others. When the job came open, Bardo said, Wichita had been hit hard
by the 2008 recession and had been slow to come back." His wanted the university to play a more impactful role in transforming the community's future—not just the economy, but the very quality of life—"All the issues it means to be a community," he said. "It felt as though those were things we needed." As was a new role for WSU. "Research universities, in particular, are at the hub of prosperity," he says, because they help establish a commitment to lifelong learning.
---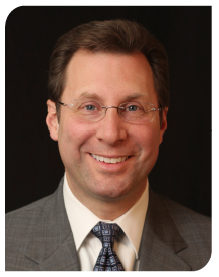 Dan Barwick 
Independence Community College
Independence, Kan., isn't Mayberry—but only because Mayberry didn't have cell phones and e-mail. If you're a student at the community college there, you probably have the school president's contact information on your smart phone. "We're a small school, so everyone has to pitch in to provide service excellence to the students and the community," says ICC's president, Dan Barwick. "I give my cell phone to the students and their parents, and of course I stay in touch with all of our constituents on social media. Although I don't love it when someone has a problem, I do love being able to help them solve it." That's the kind of rolled-sleeves attitude that made the fit in Independence the right one when he came from Alfred State College five years ago. "I thought that many of the basic elements were in place to build on: the college had strong local support, a board who wanted a president who was prepared to make a long-term commitment of time and energy, and a faculty and staff who were hungry to collaborate about how to take the college to the next level," he says.
---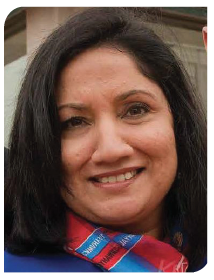 Neeli Bendapudi 
KU School of Business Lawrence
Neeli Bendapudi was
just a little girl when the
University of Kansas chan-ged her life, however indirectly. Her father left their native India to study there in 1969, and "his education at KU had an incredibly lasting impact on my family's life," she says. "I grew up with a big love of KU." When it came time for her own Ph.D. studies, she says, "naturally, I would go to KU." She began her academic instruction at Ohio State University, launching a career that has seen her win frequent recognition in marketing education, and she has taught at the undergraduate, MBA, executive MBA and Ph.D. levels. In 2010, her alma mater called her back as dean of the KU School of Business. There, she's helped orchestrate fund-raising and construction of the new home for the School of Business, Capitol Federal Hall. "The new building was greatly, greatly needed," she says, crediting alumni, faculty and students for making it happen. "But the work now begins. The new building, that's the table stakes, and we needed to be in the game. Now what's next, that's the interesting story."
---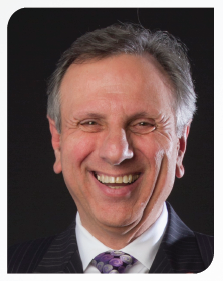 Pat Bosco  
Kansas State University, Manhattan
Purple, says Pat Bosco, is more than a color: It's a way of life. His life, in particular—he's been wearing it since he came to K-State as a student in the 1960s. A native of Syracuse, N.Y., he came for a degree, and found a sense of permanence. "The same kind of culture we enjoy today was evident when looking at schools around the country back in the '60s," says the vice president for student life. In its 155-year history, KSU has had 14 presidents; Bosco has served on the cabinets of five, and the university has welcomed some 2 million freshman faces to campus in his years there. "Wish they'd all graduated," he cracks, but turns serious when he says he has enjoyed "the opportunity to make a difference at a school that I love, working with faculty and staff and students who really have an interest in keeping KSU and Manhattan a special place." Now, Bosco says, with the new National Bio and Agro-Defense Facility being built next to campus and KSU's own new bioscience research labs going up nearby, "our significant contribution to basic research will continue to grow."
---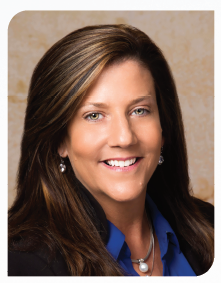 Trish Brasted  
Wichita Technology Corp.
"I was born an ent-repreneur," says Wichita native Trish Brasted, just like her father and grandfather. Life might have been dif-ferent had she heeded Dad's guidance—"He knew just how hard starting and grow-ing your own business really was," she says—but after becoming a certified public accountant, her start-up DNA asserted itself. Result: She became founding member of the Wichita Technology Corp., where she's president and CEO. That path started with an effort to raise funds for a limited public offering, when she ran smack into the perceptions that out-of-staters had of financing a technol-ogy start-up in Kansas. "I realized I needed to spend a good portion of my career changing those perceptions and proving to the country we could indeed start and grow successful world class technology companies in Kansas," she says. Her work  helps entrepreneurs access capital, not just from Wichita, but regionally and nationally, changing the ecosystem of the region in a self-reinforcing dynamic. "The more successful companies we start and grow in this region," she says, "the more capital we will eventually attract to this area."
---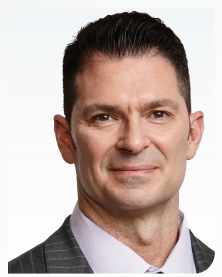 David Coleal 
Bombardier Learjet
Wichita
David Coleal came to
Wichita in 2008 as a prom-ising young executive whom many thought was being groomed for a top spot at Bombardier Learjet, the maker of business aircraft with a name known around the world. It was a bit of a surprise, then, when Coleal announced in 2011 that he was leaving to take on a leadership role at nearby Spirit Aerosystems, which builds commercial jetliner airframes for Boeing. As many expected, even though the product was on a different scale, Coleal delivered on his promise by improving productivity, trimming unit costs, broadening both the com-pany's product line and its overall performance. Not quite a year ago, those skills came back to Bombardier Learjet when he was named president of business aircraft, a reunion that industry analysts said would benefit not just the company, but the entire city, by virtue of the strong relationships he had forged in town and with aircraft customers. He previously worked for a Minnesota aviation firm, for Caterpillar, and  for a California company making cars for GM and Toyota.
---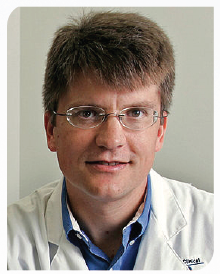 Jeff Burns 
KU Med Center
Kansas City
Wrapping up his post-doctoral fellowship at Washington University's School of Medicine, Jeff Burns had not just a goal in mind, but a sense of place: "If I was going to start a research center and grow it and create something lasting," he says, "the thought of doing that in another state besides Kansas was not that appealing." Since 2004, he has been living the dream as co-director of the KU Alzheimer's Disease Center, as well as director of the Frontiers Clinical and Translational Science Unit and the Alzheimer and Memory Clinic. He lends the field a certain poetry. "Neurology," he says, "was kind of why I went into medicine, because of behavioral questions about what makes us human—
the mysteries of the brain." A Prairie Village native and father of 10—yes, 10—Burns did his undergraduate work in English and Japanese at Notre Dame. He leads one of only 29 national Alzheimer's centers, a prized designation that "puts us in the club of other strong academic centers pushing the field forward. It positions us very well for leading the way in the fight against Alzheimers. It's a big deal."
---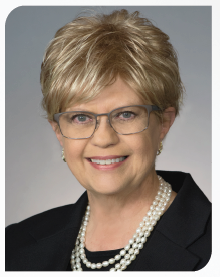 Ann Charles  
Great Plains Devel. Authority, Parsons
Growing up an hour south of Kansas City, Ann Charles embraced a value set that would shape not just her life, but life in Parsons and east-central Kansas. "I loved figuring out how to make something happen, rather than saying it couldn't be done," she says. That attitude served her well as a small-town newspaper editor at The Parsons Sun, but even more so in a second career, helping turn the 14,000 sprawling acres of the Kansas Army Ammunition Plant (shuttered in 2005) into an industrial park with its own water and sewer systems, fiber optic, 30 miles of rail, a direct connection to the Union Pacific main line, "and lots of room for development," says Charles, the assistant director there. Loss of the ammo plant, which once employed 1,300 people, "had a serious impact throughout the region," she said, so when her position came open, she became a recovering retiree. "Rural America," she says, "has a closer dependency on its manufacturers' success. … A manufacturing company takes on a living persona in a rural area because if it fails, the whole com-munity is at risk."
---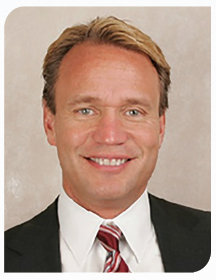 Steve Browne 
Mera Welch Browne
Leawood
Steve Browne, a partner at the Meara Welch Browne accounting firm, grew up in Norton, working the wheat harvest, loading delivery trucks and cleaning horse stalls. Today, he's a forensic accountant. Not hard to figure out why. "All of those experiences steered me towards technical degrees in college," he says. With a proficiency in math, he started studying finance at K-State, where his mother and grandfather had gone before him. "Then I realized that accounting is one of the primary languages of business, so I added that degree." As his accounting career unfolded, and he explored different modeling techniques and motivations for transactions, he earned a master's in economics from UMKC. Browne's career started with Ernst & Young, "but pretty quickly I realized that I wanted to be a partner in a firm that serviced more of a niche market," he said. That opportunity, after the savings-and-loan crises, helped give rise to forensic accounting, and he went into partnership with
John Meara. Browne and Julie Welch, has also become a regular fixture as an expert witness in complex litigation matters in cases nationwide.
---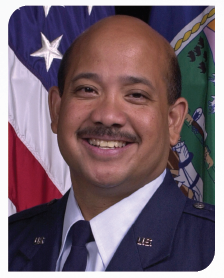 Tony DeJesus 
Air Force National Guard, Topeka
The nation was built by ordinary people who made extraordinary sacrifices, and Tony DeJesus has a special appreciation for them. "I am still amazed at how the citizen-soldier laid down his plow back in the 1700s and defended his nation," DeJesus says. "That still holds true for our airmen and soldiers today, who work in their civilian jobs and are going to universities in Kansas." DeJesus would know: He's worked with hundreds of them during a career that saw him log 5,300 flight hours as an Air Force navigator or with the Air National Guard's 190th Refueling Wing, based at Forbes Field. A Junction City native, he earned a degree in political science, then headed to active duty for his ROTC commitment. His 20/25 eyesight cost him a shot at being a pilot, so navigation became his thing, and he was stationed at Wichita's McConnell Air Force Base. Caught up in the 1992 drawdown after Desert Storm, he landed with the 190th,  retiring as a colonel after a 30-year career. He's also a lieutenant with the Shawnee County sheriff's reserves, and boasts a long roster of volunteer service. 
---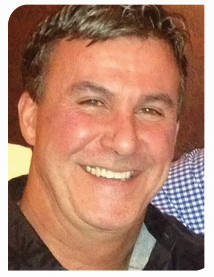 Joe Effertz 
Stonegate Motorplaza
Overland Park
You hear it over and over from those raised on a farm: There is no greater source of entrepreneurship than farming—you learn to make things work, or else. Maybe that's the source of Joe Effertz's particular brand of entrepreneurship, the force that compels him to go after markets where no one has gone before. A Rockhurst High graduate who studied agribusiness and engineering at Mis-souri, Effertz farmed on his own for a few years after college, then decided business would be a better fit. Starting with a liquor store, he developed an interest in specialty beers, which led to his role in founding Barley's Brewhaus, serving as its president, and later held the same role with Pony Express Brewing. His latest vision: StoneGate Motorplaza. Still under development in southern Johnson County, it will offer a unique experience for car enthusiasts, including a private club, dedicated garages and a 1 2-mile testing track. He's in dis-cussions with investors and working now on a plan to start taking deposits for memberships. "This project has become a lot bigger than Joe Effertz," he says.
---
Bill Feuerborn served in the Kansas House for 18 years, and his legislative bio noted that he was a farmer. More precisely, he has a cow-calf operation near Garnett. "I'm not smart enough to be a farmer," he says. Don't let the self-deprecation fool you: Feuerborn is plenty smart. You have to be to spend 16 years on the House Appropriations Committee, setting legislative spending priorities for the state. More than smart, though, you have to be principled, especially when you're a member of the minority party. A native of Garnett, he picked up an associate's degree from Independence Community College, then played basketball at Pittsburg State. He's a Democrat who comfortably won the first of his nine House terms in 1994, even as a GOP tidal wave swept the nation, then saw an increasingly conservative electorate change the nature of the House, and end how own run there in 2012. Passionate about public education, he previously served on the local school board, and still serves the public as a member of the state Board of Regents and as the Washburn University regent.
---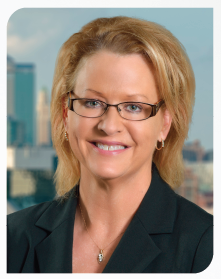 Diane Forgy 
Overland Chaufeurred Services, Leawood
After securing dual majors in finance and accounting as well as economics from Southern Methodist University, Diane Forgy spent seven highly productive years in commercial realty in Dallas. "It was extremely competitive, cut-throat and male-dominated," she says. "I learned hard core sales, contract negotiation and basic survival in that field very quickly." That served her well when her stepfather fell ill and she returned to Kansas City to assist with the limousine-services company he and her mother started—at her urging—back in high school. "I never thought I would make the limousine business my full-time endeavor but after my father passed away, my mother needed me, so I dove in head-first," she says. She has built a broad transpor-tation-services operation, offering corporate and private-party limousine services, group shuttles and transporation-coordination for clients around the world. Overland's 80 employees execute more than 40,000 rides a year, and Forgy has earned acclaim as  president of the National Limousine Association for three years.
---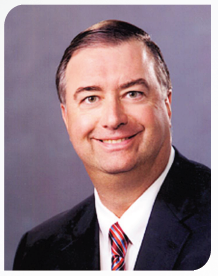 Chris Goebel  
Star Lumber & Supply, Wichita
When Chris Goebel addresses Star Lumber's family-business roots, he's not kidding: At least 20 Goebel family members work for the building-material supplier—in all, four generations since Earl Goebel founded the company in 1939. His des-cendants number more than 160, says grandson Chris, and to be honest, it's hard to keep that many names in the mental Rolodex. "I wouldn't rem-ember them all, but my sister keeps them on a spreadsheet," he says. That sheet has a series of codes: G2, G3, G4, designating the corresponding gen-erations. Chris, who is chairman of the company, was the third president in its history, before turning daily operations to his cousin, Patrick. Hugely philanthropic in Wichita, Star has shifted its model since the advent of the national big-box retailers focusing far more on the supplier duties. But by adding
lines for manufacturing and shipping, Goebel says,  "What you do when you're a startup business,
I do almost every day of the week."
---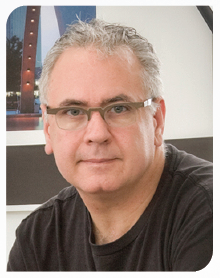 Bob Greenspan  
Photographer
Leawood
You look at a building and see a building. Bob Greenspan sees something with a soul of its own. Specialized photography of buildings is just one facet of what he does as an independent photographer. He'll shoot places, events  and people, but buildings touch something that once inspired him to consider a career in architecture. "Buildings don't complain about looking fat in photos," he jokes. He has come to appreciate architecture as not just util-itarian, a place to house people and workers, but more of an art form. He's not a set-hours kind of photographer, either. "Day, night, it doesn't matter," Greenspan says, "Some of my favorite images are from the wee hours of the night." Though based in Kansas City, it's not unusual for this upstate New York native to drive  12 hours for a 30-minute shoot in places not served by airlines. "I simply do it by seeing things in a different way, and putting it on film, or digits, or paper," he says. "I do all this because I love to show others things they may never see, or never see in a different way."
---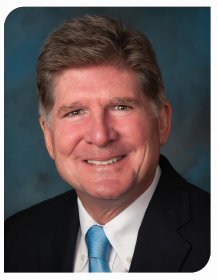 Gus Griffin  
MGP Ingredients
Atchison
When MGP Ingredients turned to Gus Griffin to lead the next phase for the distilling and grains-processing company, it was the right fit on multiple levels—for the man, for the stockholders, for the city, and for Kansas farmers. A 24-year veteran with the global spirits-distributor Brown-Forman, Griffin has traveled the world building brands in that sector. In Atchison, he's found all the right attributes for success:  "Here, there's a real appreciation for and support of our business strategies and initiatives," he says. The company distills fine spirits, a signature element in a product line that includes processing of wheat proteins and starches for other for other food-products manufacturers. A growing global middle class with changing dietary demands and income to finance them, Griffin says, should bode well for companies like MGP and others in the agricultural sector. "This, in turn, will benefit American farmers, who will see an expanded market for value-added products made from the grain they grow," he says.
---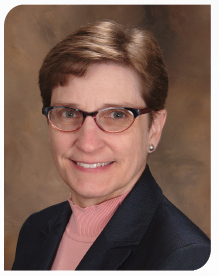 Natalie Haag 
Capitol Federal
Topeka
Topeka is seen by the rest of the state largely for its role as the seat of state government. But there is commercial muscle there, as well, and few people have seen inside the city's key institutions the way Natalie Haag has. She's currently vice president and general counsel for Capitol Federal, which holds more deposits than any other state-based bank. Before that, her legal skills were at work for Security Benefit Corp., the Topeka retirement-planning firm and another of the city's largest employers. Haag also has logged plenty of time in the halls of power, as chief of staff to former Gov. Bill Graves, and was executive director when the State Gaming Agency was created. From her private-sector experiences, this former farm girl says "the quality and work ethic of the work force available in Topeka is the prime driver in making this community an excellent place to establish or move a business. Small-town attitudes embraced by locals makes them "the right kind of people to handle a customer-driven business."
---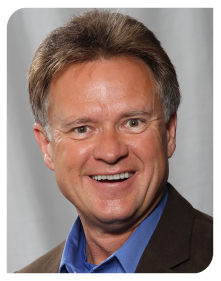 Harry Herington 
NIC, Inc.
Overland Park
Do not attempt to label Harry Herington. He's been a police officer. A lawyer. A data-management executive. And now, he's a Harley-riding CEO, the head of NIC, Inc., which helped pioneer the use of the Internet to connect people to those parts of local and state government that touch their lives. Want to go on-line to pay your property tax bill? Renew your vehicle tags? Check out a property sale? Thank Harry Herington and his team. This Wichita-born raconteur isn't just a crack executive, he has a story behind almost every story line in his life. "I've had," he says wryly, "an eclectic background." One example: He got into motorcycling to help his brother resolve some health issues, but soon found that those two wheels could change the company culture. Employees seeing a CEO in riding leather engage far differently than if he were in a suit. Now, he visits each of NIC's offices in 28 states every year by riding there, using the trip as a fund-raiser for support groups that benefit first-responders and their families. "It goes back to a having a company culture of making a dif-ference," Herington says.
---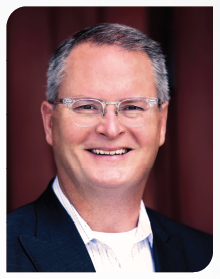 Adam Hamilton  
Church of the Resurrection, Leawood
The history of Church of the Resurrection is almost a loaves-and-fishes story. Founded in 1990 by Rev. Adam Hamilton, his wife LaVon and their two small children made up the congregation. Today, more than 10,000 people attend weekend services at the Leawood church. It's been a journey of faith and vision for this Prairie Village native, who felt called to the ministry while still in his mid-teens. Just two years out of the seminary, the United Methodist Church granted his request to start up a new congregation at 135th and State Line. Back then, "I knew everyone by name, had been in everyone's home, and there was a strong sense of community," he says. Soon, in addition to expansions into other parts of the area, the church will open an impressive new sanctuary. That growth, Hamilton is convinced, lies in the church's main-stream power to connect with people turned off by fundamentalism, esp-ecially young adults. "If they are looking for faith at all," Hamilton says, "it
is often in places where it is OK to ask questions."
---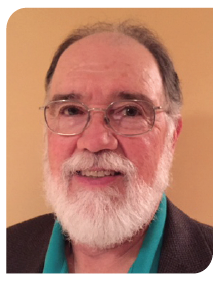 Bernie Hansen  
H3 Enterprises
Wamego
Bernie Hansen has a beef with U.S. meat production, and he's dead-set on fixing it. The head of H3 enterprises has dedicated most of his career to improving the processes for getting pre-cooked meats on the plates of consumers nationwide, and his latest venture could transform the industry with a system for elevating the healthier Omega-3 fatty acid contents of processed beef, pork and chicken all throughout the supply chain, starting with the feedlot menu. This fall, his GreatO Premium Foods subsidiary will go into stores with additional beef and pork items. A Peabody native, he knows about transforming the industry; he developed the formulation that produces Hormel's Always Tender line. "I always wanted to do things that created growth and activity," he says. "When I got in the meat business, it was very special as it was fast-moving and the success was up to you." His family-owned holding company includes, Todd, overseeing GreatO, and Shon, heading up the Alma Creamery, the former Alma Cheese operation that Hansen also revived. 
---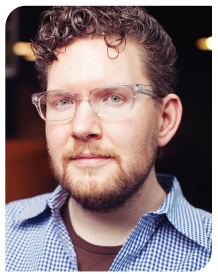 Kenton Hansen  
Ennovar/The Labor Party, Wichita
If there is a rebirth of th entrepreneurial spirit in Wichita, Kenton Hansen is something of a midwife. He's helping start-up minded Millennials wring the most out of what Wichita has to offer. "I'm feeling good about the city," he says. "Just this morning, there as a front-page story on another tech start-up." Hansen, like a lot of young adults, is into multiple ventures. For one, he's the software lab development director for Ennovar, an independent tech-focused resource group housed at Wichita State University, and founded a co-working space called
The Labor Party in the city's Old Town section, catering to creative start-ups. A Wichita native, he earned his degree in entrepreneurship at WSU, and he relishes the research-driven change in the city's culture. Building on that will require more venture capital, something he says you won't find enough of anywhere, even in Silicon Valley. The biggest challenge is shifting mindsets in a city where legacy sectors draw most investor atten-tion."The key now," he says, "is to diversify away from those kinds of things."
---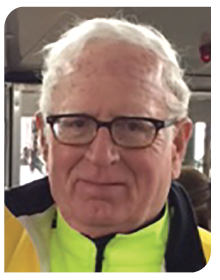 Bill Hartong 
Retired Physician
Leawood
Bill Hartong's child-hood sounds like something from a bygone era, with kids running free on small-town streets, careening from candy shop to creekbed, or from the drug store to the garage where mechanics worked on cars at his fat-her's dealership in Eureka. That was just a block from the doctor's office, and "whenever I was injured, I simply walked to his office and was escorted back for treatment," Hartong recalls. "No paperwork or fancy consents were need-ed." The care they gave him would make a lasting impact on Hartong, who went on to earn his medical degree at KU and become a gastroenterologist in the Kansas City area. A mantra from med school, "Deficient knowledge is deficient knowledge," stuck with him his whole life, and frames the way he sees medicine today, where specialization has left too many doctors knowledge-deficient beyond their areas of expertise. Hartong, however, has moved past that, and in retirement is free to dabble in a lifelong love, classic-car restoration, especially the 356 Porsche, as well as running and cycling.
---
Lynn Hellebust  
Govt. Information Service, Topeka
Nearly 40 years ago, a legislative researcher named Lynn Hellebust took his love for the process of government and turned it into a primer for anyone in Kansas who wanted to know how the system really worked. He called it the Kansas Legislative Handbook, a compilation of just about every facet of government, and how the various pieces fit together. "I had become increasingly aware that many people had no idea how the state government worked or who the key players were," says Hellebust, who was born in Alaska, and spent his childhood in North Dakota and St. Marys, west of Topeka. He and his wife took that concept and went nationwide, and they now produce the State Legislative Sourcebook, covering every state. Understanding the processes of government is vital to conducting rational public-policy debate, Hellebust believes. Rather than being simply more conservative, the Legislature is now controlled by people he believes don't truly understand what makes government effective. 
---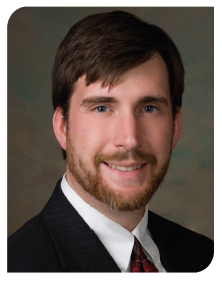 Jeremy Hill  
Center for ED and Bus-
iness Research, Wichita
High school economics class in Topeka yielded two revelations for young Jeremy Hill: "I was not going to become an economist, because it did not seem relevant—I couldn't see how you could make a living. And I was not going to live in Kansas." Wrong on both counts. He headed off to Georgia, where he'd been born, and picked up a degree in economics, then a master's in public administration at Georgia Southern. After working for his alma mater, then for a Georgia water planning and policy center, Hill came back to Kansas in 2009 to run the Center for Economic Development and Business Research at Wichita State. His team crunches numbers from building-permit issuances, property values, etc., and analyzes them to supplement public-policy discussions at local levels, or sell to businesses looking for their own insights into consumer demographics and trends. Sometimes the data suggests business opportunities; sometimes they harbor warning signs. "But on the public side," Hill said, "all of it can help community leaders, as well as businesses, plan more effectively."
---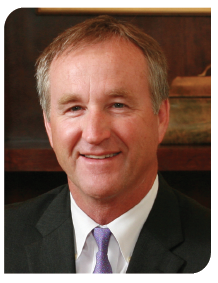 Keith Hughes 
First National Bank of Hutchinson
Hard work and long days can stamp work ethic all over a teenager in Oakley, but when the work entails working on a farm and a feedlot, there's an added element of career clarity. "I did a lot of nasty jobs over the years," Keith Hughes recalls. "I knew bankers and their families, and given some of the working conditions, I thought theirs were always better." After getting out of K-State, he went to work for First National in Hutchinson, and has spent most of his career there, rising to chief lending officer in 2007 and CEO three years later. His banking travels around the state have shown him the kinds of bedrock values in business that the bank itself embraces, he says: "Integrity, honesty, commitment, caring. We throw another one in there, courage, the ability to have the courage to do things, to take on new things. It's all those characteristics we think about, that's what we expect and find in the state of Kansas." As for Hutchinson itself, he says, "its big enough, has lot of amenities, its close enough to Wichita to have access to an airport. … We get the best of both worlds."
---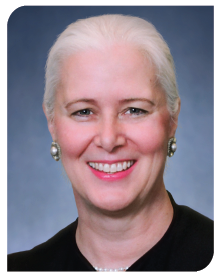 Karen Humphreys  
Kansas Leadership Center, Wichita
The U.S. magistrate bench in Wichita was the glass ceiling. Karen Humphreys was the hammer. In addition to being the first woman to sit on that bench, she was just the second to serve as a Sedgwick County district judge, and her work on behalf of women in the legal profession was a hallmark of her own career. A large extended family and a value set straight out of Ashland set her up for law school at KU, and Humphreys experienced work life in the state's biggest cities as that career unfolded. "I enjoyed litigating in federal and state court before exceptional judges," she said, but when Sedgwick County had four vacancies on its trial court bench in 1987, she asked Gov. Mike Hayden to consider her. It was a pioneering move. "The role of women in the state and federal judiciary was not well defined or developed in the 1980s and '90s," she said. She has a long history of service, but well before retiring in 2014, she joined the board of the Kansas Leadership Cen-ter,  because, she says, "our state needs more people in key roles with the ability to exercise leadership for the common good."
---
John Jurcyk  
McAnany Van Cleve
&   Phillips, KCK
Gifted but unfocused. That's how John Jurcyk recalls his high school days in Wyandotte County. Well, the Jesuits have a reputa-tion for instilling focus, and Jurcyk found his at Creighton University, where he earned his political science degree. He'd been thinking medicine would be his next level, "but I hated the sciences and was terrible at the labs—I couldn't make any of them work." When a roommate suggested he take the law-school qualifying exam, he started the path that, like his father, would take him to the MVP law firm in Kansas City. There, he's excelled in the field of worker's compensation law. "It was an area of need the firm had," Jurcyk says. "I went into it reluctantly—I didn't know anything about it. But I was blessed to  be able to work with some pillar companies in Kansas City, and that people here knew the right way to do things in terms of client service and responsive-ness." He's been pleased to witness the business sector embrace the concept of workplace safety. "Programs available from state and insurers are at a much higher level than they were 30 years ago," he says.
---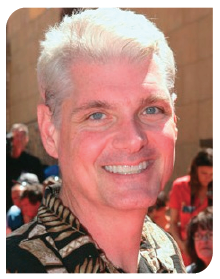 Tom Kane  
Voice Actor
Overland Park
He was 15 back in the 1970s, with a teen's gift for funny voices. That's when Tom Kane heard a truly awful radio commercial and called the station to complain. "That didn't go over well," he dryly recalls. But the advertiser's agency called back, eager to sign a voice-over pro do their spots. "I'd never even heard the term," says Kane, now one of the most recognized voices, if not names, in U.S. voice acting. When the studio crew realized the boy, not his driver (Dad) was the talent, the reaction was predictable. "They said have you ever done this before, and I said no, but I can't be worse than what you had." He then did just what the script called for: A septuagenarian with a Vermont accent. The next time he did it, he got paid—and $1,100 was all the seed needed to plant that career. After graduating from KU, he moved to Chicago and eventually Los Angeles. Kane has amassed a huge resume of TV shows, commercials and even announcing at the Oscars. But 10 years ago, he was done with LA, and brought his family back to Overland Park, with a transition that was seamless. "I think I only lost one client," he says.
---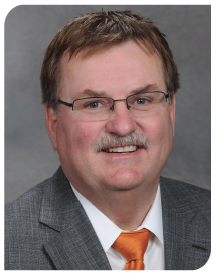 Mike King  
KDOT
Topeka
"I believe all of us, at some point in our lives, have a strong desire to give to public service," says Mike King. Perhaps, but few would pay the price he did to become secretary of transportation. "Selling the company that had my name on the door was a tough decision," King says, but was "a chance to influence and lead the only industry I have worked in my entire life." This Hesston native grew up around construction; his grandfather's company built bridges nearly a century ago. His uncles followed suit, hiring his father, and when young Mike saw a large project under way in Wichita as a teen, the hook was set. "It was," he says, "like a lot of moving chess pieces." He earned a construction-management degree, then worked on large projects in Texas and Florida for a decade before coming home. His role has been complicated by redirection of state highway funds to fill a budget gap. He's not thinking about his legacy, but he says his goal is to leave behind a department that is better organized, pays its employees better, is on sound financial footing and above all, is a safer system.
---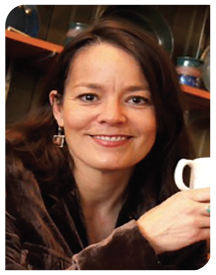 Mary Kristin Kurtis  
Red Buffalo Ranch
Sedan
Being six months old, Mary Kristin Kurtis wasn't able to grasp the significance of the Topeka tornado in 1966, but it changed her father's career track—and thus her own life—when Bill Kurtis of WIBW issued the legendary on-air plea, "For God's sake, take cover!" That's how she ended up in Chicago for much of her youth, then prep school in western Massachusetts. There, she developed a love for open spaces. It tugged at her for 18 years in San Francisco before she came back to Kansas to manage the Red Buffalo Ranch, her father's 8,000-acre patch of the Flint Hills. She came to help a brother through an illness, and rediscovered the open spaces. "I've learned the prairie is amazingly resilient, even after years of overgrazing abuse," she says. "Preserving our little slice of tallgrass prairie is our first priority." Most of the profit on her watch has been plowed back into the ranch, "taking care of the land instead of stressing it, and we are seeing the benefits now." She misses some city amenities like Asian food, "but the privacy in having space is more valuable," she says. "I never need to compete for a park-ing spot again!"
---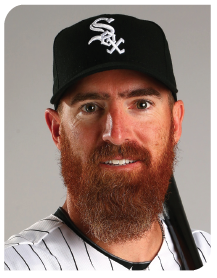 Adam LaRoche  
E3 Meat Co./Ranch
Fort Scott
If there's a community in America that can beat Fort Scott for its per-capita ratio of former players to other folks in town, we'd like to see the math. Back in 1981, Dave LaRoche and his Bourbon County bride made it their home as he was working on a 14-year career in the majors. They raised two boys who also went pro, and one of them—Adam LaRoche—made headlines nationwide this year when the first baseman walked away from the game, and a contract year worth $13 million, after a spat with a Chicago White Sox official over how much time his teenage son was spending at the team's facilities. After his own 14-year career that spanned seven cities (with 255 home runs), Adam is back in Kansas managing his E3 Ranch, where he raises cattle, and E3 Meat Co. in town. He also is a partner in Buck Commander, the hunting company and the Outdoor Channel show, and he owns a pair of restau-rants in Steamboat Springs, Colo., the E3 Chop House and Cantina. If you know nothing else about him, here's a peek at his sense of humor: E3 is an official-scoring notation for an error charged to the first baseman.
---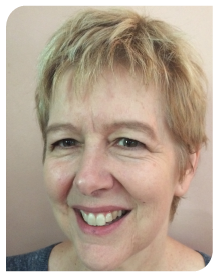 Amy Lee  
Guggenheim Partners
Lawrence
Amy Lee was fresh out
of KU, where she'd majored in English and French, and the only topic that prospective employers seemed to share an interest in, she says, was "how many words per minute I could type." That made an impression on the Topeka native. "I had always been interested in law school, and a year as a receptionist only intensified that interest." So it was back to KU for law school. For more than 20 years, she worked for Topeka's Security Benefit Corp., rising to associate general counsel, and is now with parent Guggenheim Partners as chief legal officer for one of its mutual-fund offerings. Guggenheim didn't ask her to move, and she  works from Kansas without any real difficulty, she says, thanks to on-line conferencing technology. "You have to work a bit harder to forge relationships with your colleagues when you're working with people in multiple offices, but it can be done," Lee says. She may be leading a trend: "I think it will become more and more common for people to live where it makes sense for them and for companies to have work forces that are very dispersed," she says.
---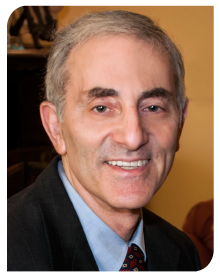 Bob Litan  
Korien Tillery
Wichita
Wichita native Bob Litan has a resume that looks like a directory of organizations in Wash-
ington, D.C. Justice Dep-artment prosecutor, Office of Management and Budget executive, directed economic research at the Brookings Institution, staffer on the President's Council of Economic Advisors and he spent more than five years with two D.C. law firms. All of that wraps around his long research role with both the Brookings Institution and Bloomberg Government, plus nine years directing research and policy at the Kauffman Foundation in Kansas City. Yet with all those connections and so many levels, Bob Litan found that the call of hometown mattered most, so he came back to Wichita in 2014. "At 64, I decided I'd had enough of the hectic life," he says. "People ask me what drew me back and I'm not kidding you, three years on: it's still the affordability of real estate, a lot less traffic, and a job offer at a firm in St. Louis that allowed me to work at home. It was a terrific deal." And, he points out, he and his wife are huge Wichita State basketball fans.
---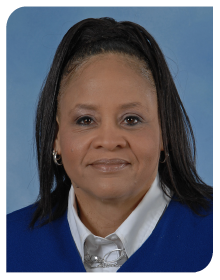 Daphne Maxwell  
Dept. of the Army
Junction City
Proximity to Fort Riley, the largest single employer in Kansas, makes Junction City unique among the military towns in Kansas—the two other bases are in major metropolitan areas, while Junction City has but 25,388 residents. No one, perhaps, understands the rela-tionship between the city and fort better than Daphne Maxwell. She hails from a military family herself, and has worked in the Office of the Staff Judge Advocate at the fort for 25 years. In the 40 years since her father was assigned there, Maxwell has grown up and gone all-in as a community leader. She's served on the school board, the Geary Community Hospital board, and the Geary County United Way board, co-chairs the local Martin Luther King Jr. celebration events, and has graduated from various leadership programs, including Leadership Kansas.  "It's a calling," she says. "To serve is a humble profession for the greater good." She considers it a civic duty for all to be informed and engaged in decisions that affect them. "One person can't do everything, but everyone can do something," she says. "The adage says, 'It takes a vil-lage,' and servant-leaders are the village people. Servant-leaders make a difference."
---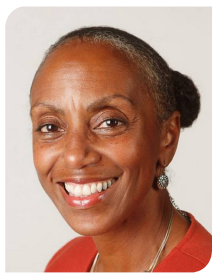 Melody McCray-Miller  
Miller's Inc.
Wichita
Local politics, in a way, was in Melody McCray-Miller's DNA—her father, the late Billy McCray, was one of the longest-serving politicians in state history, on the Sedgwick County Commission and in the Legislature. What impact did that make on his daughter? "It was huge," says the president of Miller's, Inc., which makes and distributes a line of nationally-distributed spec-ialty barbecue-beans. "As a young adult, I swore I'd never run for public office in my life," she muses. "Having seen what my father put into it, I thought, "No way, it takes too much time.' But the pull was still there and she went on to fill the seat her father once had on the County Commission, then eight years in the Kansas House. Since leaving Topeka, she has focused on the business she and her late husband built from a single barbecue location. The restaurant portion has closed, but Miller's Bar-B-Que Famous Baked Beans are sold across much of the country, having just entered the Atlanta market. With the company on sound footing, is she pondering another run at office? Sounds like it: "Tell people I haven't hung up my running shoes yet," she says.
---
Joe McInstry  
KCKCC
Kansas City
For all the rich history of college basketball in Kansas, no big-name coach at any program, has ever accomplished what Joe McKinstry has done as a coach: This past season, his first as head coach of the women's basketball team at Kansas City Kansas Community College, he end-
ed up cutting down the nets as the NJCAA Division II champion and with a remarkable 33-3 record. "The experience as a coach and a player doesn't always end with a championship," he says, "but that doesn't take away from the impact that we as coaches can have on young people." A KC-area native, he spent 12 years at William Penn College in Iowa, four as a student-athlete and eight as an assistant coach. He came back to Kansas City and landed a job on the men's staff at KCKCC for a season, then the women's head coach position opened up. With a title already in hand, now what? "Championships are great, but I also know that those don't happen every year," he says. "There has to be something else that motivates us. For me, its seeing these student-athletes grow and mature throughout the whole process and for them to have more opportunities after their time at KCKCC."
---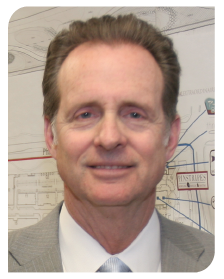 Fred Merrill  
Merrill Companies
Overland Park
He probably could have followed his father into the milling business, but one of the biggest influences on young Fred Merrill Jr.'s career path to commercial real-estate development was the family vacation. "He was always an arm-chair real-estate guy," Merrill recalls. "On vacation in Colorado, he'd stop to look at a motel that he was always thinking he was going to buy. Of course, he never had any intention of doing it; it was fun for him." Despite the challenges of development—zoning, financing, recruiting tenants, tracking construc-tion—Fred Merrill Jr. is having his own brand of fun. He's into Phase II of Prairiefire, the up-scale mixed-use project in Overland Park that blends residential, entertainment and first-to-market retail options. It's the capstone of a career that has taken him to Dallas, Phoenix and Portland—gleaning ideas and inspiration at each stop—and back home in 1998. "I've really been excited about what's going on in Kansas City over the last 10 years or so—new people, new commitments, young people who I think are going to be the drivers of our city for the next 25 years," he says. 
---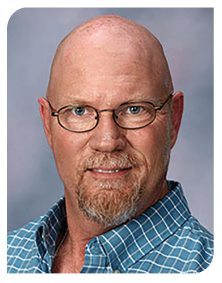 Kris Munsch  
Fort Hays State
University
Nothing against modern design and construction, but when Kris Munsch looks at a house, he sees something extra in the classics. "In the old days, people had more appreciation for character and craftsmanship," says Munsch. "Not that they don't today, but builders
then took a lot of pride in what they built." The Ness City native is a faculty member at FHSU's Institute for Applied Technology and a small-business owner with Munsch Inspection Services. He knows a bit about re-modeling, too, having fin-ished runner-up nationally in This Old House magazine's 2014 search for America's best remodeling project. Through all that he does, Munsch is driven not just by pursuit of excellence, but by a father's memory. His son died in a car accident in 2005, and as a teacher, he sees in his students the potential that Blake Munsch would never fulfill. "He didn't die in vain," says Munch. "I see the positives he brought into my life everywhere," and treats students as if they were his own kids." Those students, he says, are in demand by contractors because of the hands-on experience they get at FHSU. "It's one thing to read about how to build a wall," Munsch says, "but can you build a wall?"
---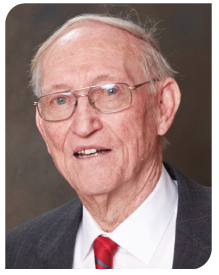 Cecil O'Brate  
American Warrior
Garden City
After his grandfather lost the farm in Oklahoma, Cecil O'Brate left his native Enid—and ended up work-ing on a farm near Syracuse, in the far southwest corner of the state. Every farmer knows what it means to be self-reliant, but in O'Brate's case, the source of his entrepreneurship was a little different. "I don't really know where it came from," he says after a pause. "I just grew up poor and I didn't like to be poor." The young farmer returned to Oklahoma to study engineering at O-State, then came back to Kansas to start an impressive career in agriculture, energy and manufacturing. Without a formal business education, he bought a small company, Palmer Mfg. & Tank, and started building. "It had two employees when I bought it, and 200 when I left," he says. Where did he acquire that kind of business acumen? "I don't know," he says. "You just have to figure out what has to be done, and do it." He's also owned and sold banks, farm-implement dealerships and other businesses in Dodge City, Ingalls, Greens-burg and Mullinville, and is the founder, chairman and CEO of several oil and gas companies, including American Warrior.
---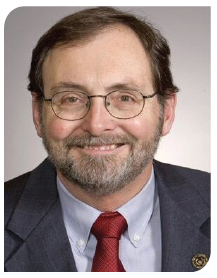 Karl Peterjohn 
Sedgwick County Commission, Wichita
For 16 years, Karl Peterjohn was the voice and face of the limited-government movement in the Wichita area while serving as executive director of the Kansas Taxpayers Network, a role he accepted in 1992. For much of that the time, the power structure in Wichita generally regarded his policy recommendations—fighting against sales tax increases, pushing for elimination of the property tax, ending tax-increment financing—as out-of-the-mainstream distractions on the way to business as usual. That is, until Peterjohn took his case directly to  voters in the county's 3rd District, who gave him a resounding 18-point win over a 16-year commission incumbent in 2008. His is not exactly a case of "If you can't beat 'em, join 'em," since he now has a seat at the table for critical policy discussions in the state's second-largest county by population. An Ohio native, he earned his undergrad and master's degrees in economics at Ohio University, and star-ted his career as a budget analyst in California, during the final years of Ronald Reagan's governorship. 
---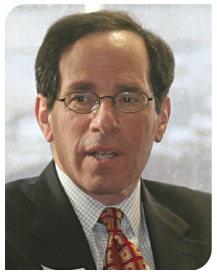 Mike Rainen  
Rainen Companies
Prairie Village
Even before Mike Rainen got out of Southwest High School in Kansas City, he had a highly developed sense of practicality. Take his college choice, the University of Texas: "It was warm there, they had a top business school and they accepted me," he says. It didn't hurt that the prospective finance major would be paying the same price for tuition there he would have paid to attend Mizzou. So off to Longhorn Land it was, returning to the Kansas City area to launch a career that was part savvy, and part sweat. At the same time he was building Rainen Business Interiors into the largest office-furnishing business in Kansas City (he sold the retail end of that in 1997 and the wholesale side in 2004), he was also working real-estate investments. "I like to stay busy," he says of that kind of scheduling. "I'm a strong believer in hard work and passion. The harder I work, the luckier I get." He acquired his first properties from the Resolution Trust Corp. in the early 1990s, after the savings-and-loan meltdown, and that set the foundation for Rainen Companies' holdings today, developing and managing multi-family apartments, condominium conversions, and industrial properties. 
---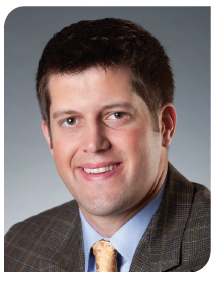 Jon Rolph  
Sasnak, Inc.
Wichita
Jon Rolph had his fling with cinema as a college student, but today he's president of Sasnak Man-agement, which owns the Carlos O'Kelly's casual dining chain and other restaurant venues. Funny thing about management is, the story-telling skills he learned behind the camera back at Baylor University go a long way to helping thousands of employees understand their respective roles in how Sasnak fares with the critics who matter most: The customers. "There are a lot of commonalities when you tell stories from the head, that impact the heart and soul," he says. "And when you lead from the head, you can teach people things." Often, he says, a young worker's first job is in the restaurant industry, and that's an opportunity to tell that story and change a life. "It's an incredible opportunity to teach them what it's all about, in a  positive environment, and teach positive work skills," he said. Many a worker, he says, can succeed in that sector like nowhere else. "You don't have to have a degree, and if you work hard and can work with people, you can end up running a $2-3 million business in your late 20s," he said.
---
There's something special about the power of music to bring people together. Even in a town of 162, like Sharon, Kan., and in a county of fewer than 5,000 residents. Daryl Schiff knows that power well. For years, he and his family did gigs around the state as the Schiffters, playing a brand of country-western rock influenced by Merle Haggard, Waylon Jennings and Dwight Yoakum—classics that nobody would confuse with what passes for country music these days. The kids are grown and gone (his daughter went on to some measure of success as a country music singer. You may know her as Martina McBride.), but Schiff still plays whenever he can, and for years, he helped organize what was called the Wil-more Opry, a musical venue that served as a local non-profit. "We didn't make any money," he says, "we'd give it to people, when somebody had a house burn down, or had cancer and needed transportation." The special attraction to music in those parts, he said, is entwined with the history of those who work the land. "It's just roots—a lot of people here grew up listening to the Grand Ol' Opry," Schiff said. "It's kind of in their blood."
---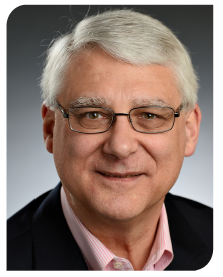 Bob Regnier  
Blue Valley Bank
Overland Park
The history of the Regnier family follows a track parallel to the growth of Johnson County. After all, Bob Reginer's dad, Vic Regnier, actually did build a lot of the county, starting with homes near County Line Road in the 1940s and working his way toward what's now 135th Street. He also, inadvertently, built a bank. After earning an economics degree from K-State in 1970, Bob recalls, "I went to work for him and lasted all of about four weeks"—right up until a father-son disagreement over the quality of the younger's ditch-digging skills. A short stint as a welder preceded a job with the old Baltimore Bank, and a banking career was born. Mergers pushed him into roles he didn't relish, so in 1989, he launched Bank of Blue Valley, which financed many a growing business in Johnson County over the next 20 years before the 2008 financial meltdown. That's when Regnier saw the value of a banking relationship from the other side: "A lot of people we'd worked with saw we were going through a tough time, and they said they were going to stick with us," he says, "They did, and we got through it."
---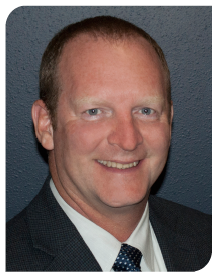 Jimmy Todd  
Nex-Tech
Lenora
Jimmy Todd's Kansas roots were planted in 2008, when he became CEO of a small telecom company in Little River. It was love at first scene: "I'm a small-town guy, and I prefer a small-town life," says the native Georgian. "I felt at home when I came to Kansas." Two years ago, the scenery shifted a bit when he became chief executive for Nex-Tech, in a town of about 250 people, Lenora. "Little River was a small town, but living where I am now, with a home out in the country, I just love that," says Todd, who polished his telecom-administration skills in California and Oregon after learning the nuts and bolts of the trade in the Navy. Now, he relishes the challenges of connecting rural Kansans to the world. "It's vital out here," he says. "When you start thinking about today's economy and the local market touching the global market, your connectivity and being able to be online through a broadband connection is vital." That helps sustain population volume, because "they would not be able to stay in our part of the state, they would have to move to a bigger city. It really levels the playing field," Todd says.
---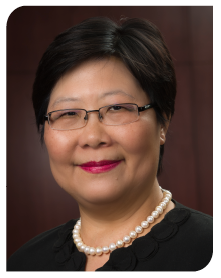 Helen Van Etten  
Topeka School District
Coming to America from
her native Taiwan at age 24—via New York and Michigan—Helen Van Etten experienced a bit of a culture shock, and it wasn't a bad thing. "The first thing that impressed her was that people here are so friendly, so different from New York," she says. "And the clean, fresh air, the open skies, the Flint Hills—it's like God's country." Van Etten is chief audiologist with the Topeka school district, standing at the nexus between a child's quality of hearing and his ability to learn. "We learn by listening, so when you have an impairment, a lot is lost," she says. The challenge in many Kansas school districts is finding the funding to staff audiology services, and she considers herself fortunate to work in a district large enough to do so, with an ample student population. Once an impairment is treated, she says, "they can lead a normal life; with adaptation, they can excel. Outside of school, she's a busy lady—a Board of Regents member since 2013, she's also a Republican National Committeewoman, and is founder and president of the Shawnee County Pachy-derm Club.
---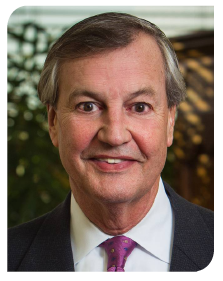 Tom Wagstaff  
Wagstaff & Cartmell
Mission Hills
Tom Wagstaff's grand-father was a small-town Kansas lawyer. So was his father, who eventually moved to Kansas City to practice. And his older brother had a law degree, as well. Was there ever any doubt, then, about where Tom Wagstaff himself would end up? Yes, it would be a career in law, but there was more than just the law, as his father had demonstrated by working as in-house counsel and on the executive side of legal administration. "Because of what I'd grown up watching with him, knowing what he was doing in the corporate business world, I assumed that's where I would end up," Tom says. And he did. After starting his career with the 17-lawyer firm that has since grown in to Husch Blackwell, Wagstaff and Tom Cartmell founded their boutique litigation firm in 1997. Wagstaff is also deeply tied to Saint Luke's Health System—he was born at the original Saint Luke's Hospital, and again, just like his father, he's a board member there. His combined 35 years of service on the boards for both the health system and the main hospital, where he's board president, are service he calls "deeply rewarding."
---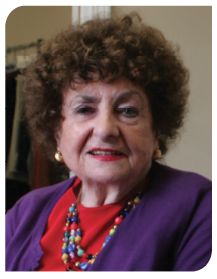 Sonia Warshawski 
Holocaust Survivor
Prairie Village
Had it not been for World War II, Sonia Warshawski might have lived out life in her native Poland and never set foot in Kansas. But she endured both a horror-filled tour of German concentration camps and being shot by a German soldier as allied forces liberated the survivors. Then she  came to America in 1948, married and moved to the Kansas City area, settling down to raise a family of her own. For years, she pushed the memories of her adolescence away. Then, appalled by what she heard from a Holocaust denier, she decided to share her experiences. "When I heard that denying, it came like thunder: 'You survived; you have to speak out!'" she told herself. A granddaughter, Leah Warshawski, is doing just that, raising funds to finance a documentary of her story, titled "Big Sonia," and Warshawski addresses youth groups and others when she can. The response she gets from the children is overwhelming: "If I could reach just one person, I would achieve something, but I've had hundreds of letters from them," she says, "and they tell me 'you changed my life.' That's my greatest fulfillment."
---