The differences could not be more stark: Hailing from the ranks of bankers, concert promoters, farmers, scientists, real-estate developers, wealth managers, ranchers, state troopers, entrepreneurs, dog breeders, insurance executives, policy wonks, weightlifters, accountants and race car drivers—we're just getting started here—the 50 Kansans You Should Know are as diverse as the distinctive regions, counties and cities you'll find in the 82,000 square miles of the U.S. that they call home.
And yet . . .
They are alike in one fundamental respect: They are Kansans. That means they share values like hard work, self-reliance and civic engagement. They work, in different ways, to better their communities, their state, and on some levels, even their country. They stand out for not blending in.
Like the seven classes of 50 Kansans who preceded them, they are a fascinating cross-section of what makes Kansas tick economically, educationally, culturally, socially, even politically. The social-justice warriors in America largely write off Kansas as a monolithic bloc of iron-willed conservatives. But that stereotype—which thrives amongst a group that takes great pride in objecting to stereotypes—couldn't be more off the mark.
So join us, if you will, in exploring the personal and professional stories of this year's 50 Kansans You Should Know. And do that very thing: Get to know them. We think you'll find something inspirational about each of them. Just as we have.
---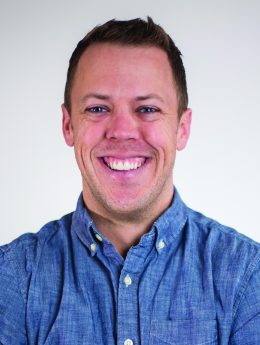 Matt Baysinger
Swell Spark
Kansas City
In a world full of pixels, this Lawrence native wants to open your eyes.
V ery few, people, if any, can say they've had to answer the question: Can we put President Obama in handcuffs? Blue Valley West's Matt Baysinger can. One of Baysinger's diverse businesses, under the company Swell Spark, is escape rooms. With fellow BVW grad Ryan Henrich, Baysinger opened four escape rooms around Kansas City and the infamous one in Honolulu that the Obama family visited on Christmas Eve. They got out, by the way, and no handcuffs were used. The next concept for Swell Spark? Axe throwing. You can find Blade and Timber in Leawood and the West Bottoms. "Although escape rooms and axe-throwing are wildly different concepts," Baysinger says, "at their roots they are experiences that serve as an opportunity for people to experience life together in person, rather than with a screen." And if you ever want a hidden passageway in your house? Baysinger's Catalyst Build can help with that, too. He adds that folks in Kansas City and Lawrence should keep their eyes peeled for the next Swell Spark experience later this year.
---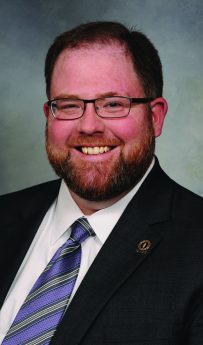 Chad Bontrager
Yoder Meats
Yoder
Sticking with what he knows, ag official is capitalizing on Kansas heritage.
If you deal with agriculture in Kansas, chances are you already know Chad Bontrager. Born and raised on the family farm in Jackson County, just outside Holton, Bontrager grew up with cattle and even did some flour milling before joining the Kansas Department of Agriculture. While working there, he discovered a problem. "I heard quite a bit about meat-locker owners who were ready to retire or move on from the business but struggling to find people interested in taking over the operation," he says. So after a conversation with his wife, Mandy, Bontrager and a few friends got together and bought their first plant in Meriden. That has since turned into multiple meat lockers, including the Manhattan Meat Market retail store and now he's the proud co-owner of Yoder Meats. "The best part has been getting to know the people; the customers, employees, suppliers and building the foundation for long-term relationships with those folks," he says. He's wrapping up his department appointment in June to concentrate on his businesses and mostly hopes to set an example for his four daughters about hard work and building relationships.
---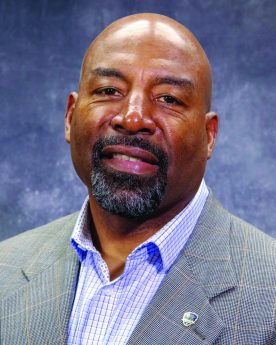 Sherdeill Breathett
Sedgwick County
Wichita
Behind the booming voice of an ex-OU linebacker is a humble servant of faith and fortitude.
W hen Sherdeill Breathett talks, you simply have to listen. His is the kind of voice you expect you'd hear on Judgment Day. But then he laughs, and you can feel that smile, and you know you're talking to a friend. Breathett's day job is an economic development analyst for Sedgwick County, working to retain businesses and create a stable economy. That often blends with his passion of preaching, not just the Gospel, but of our need to educate our youth, give them a moral compass and help them succeed. A firm believer in family, Breathett and his wife counsel married couples through a program they started called "Marriage for Keeps." He himself has performed a hundred-plus weddings and baptized scores of parents and children. But he also helps people with rent, mortgage and utility payments, believing "how you treat your fellow citizens is paramount." His move to Wichita 28 years ago was supposed to be short-lived; Wichita is lucky he stayed. "I rarely take note of the good I do," he says. "I just do it because it's the right thing to do, no matter the challenge."
---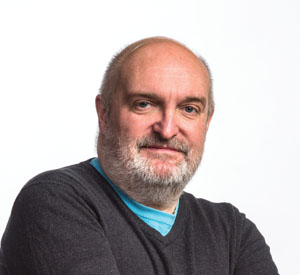 Stefan Bossmann
Kansas State University
Manhattan
Every Man, and German cancer researcher, a Wildcat, and this one takes on pernicious threats.
The work that Stefan Bossmann (it's STEFF-ahn by the way) is doing at Kansas State may save your life one day. Hailing from Germany, Bossmann came to Manhattan in 2004. His research area is diverse, but he focuses on cancer diagnosis and treatment. He and his collaborators developed a blood test for very early cancer diagnosis for 10 different types of cancer and are currently working on a blood test for pancreatic cancer that they're hoping can change the mortality rate. Beyond that, he's working on an antibiotic for multi-resistant bacteria and collaborating with the art department on green materials for transportation. That work earned K-State its first NEA grant, ever. "Coming from the European system, where every professor is in an ivory tower, I really appreciate the truly interdisciplinary research environment at Kansas State University." But as for his greatest collaboration, "Being a professor and researcher is a demanding life, but I am most proud that I have managed to do all of this and have a wonderful wife and raise my two children."
---
Clint Bowyer
NASCAR/Bowyer Auto Mall
Emporia
After making the big-time in racing, he's giving his all so he can always give back.
Like most kids, Clint Bowyer loved to play in the dirt. The Emporia native and his brothers raced motocross on dirt tracks for years with Clint collecting more than 200 wins. When he moved to cars, he saw real success. He racked up wins on KC's dirt tracks like the Lakeside Speedway and one night, got noticed by the right person. "I thought it was a prank call," he says. "'I'm like, 'yeah, right, who the hell is this?' Ya know? I all but hung up." The call was from Richard Childress, who wanted Bowyer on his team. Four years later, Bowyer won his first NASCAR Cup series victory. Splitting time between NASCAR's home in North Carolina, Bowyer keeps a strong presence in Emporia. He owns the Clint Bowyer Autoplex, where he once worked as a lot attendant, dent specialist and detailer. He donated $1.5 million to build the Clint Bowyer Community Building which houses new computers, shoes for Big Brothers-Big Sisters, and backpacks for kids, all part of his continuing efforts to support the community that gave him his start.
---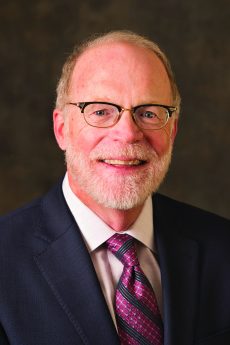 Tom Bell
Kansas Hospital Association
Topeka
Advocating for the community hospitals that are the heart of small-town Kansas.
Must be something in the water fountain at Holton High School: The home of the Wildcats has produced a sitting U.S. senator (Pat Roberts) and House member (Lynn Jenkins), but it has also given us Tom Bell. Born and raised in that northeast Kansas burg, Bell is president and CEO of the Kansas Hospital Association, a role he's held since 2005. Before that, he was a lawyer with KHA as a client, and his work as outside counsel "had shown me how incredibly important health care, and therefore health-care policy, is to every Kansan," he says. So he signed on. It was a good fit on multiple levels, and his work advocates for the interest of nearly 125 community hospitals in the state. "My wife (who is also from Holton) and I have extensive family connections in Kansas. But more than that, Kansas is just a special place. From my small home town, to more sparsely populated parts of the state, to our biggest cities, our state is diverse and beautiful," Bell says. "I have always liked that fact that Kansans tend to be modest, honest people who use their ears more than their mouths."
---
David Cox
The Bradbury Group
Moundridge
Across nine time zones, the sun never sets on the various divisions of the Bradbury Group.
When David Cox didn't show up for work one day, he was fired. This was back in high school—and the zero-tolerance boss was his own father.  "A lesson to do what you say you will do when you make a commitment and a duty to your employer," says Cox, looking back on it. A few years later, the Wichita State grad took his accounting degree, and that life lesson, to the Bradbury Group in Moundridge. Twenty years, 17 locations on six continents later, Cox is president and CEO of the largest manufacturer of roll-forming equipment in the world. England is home to Bradbury International UK Ltd. and Shanghai houses Bradbury Machinery Co. Ltd. But its home is rooted firmly in south-central Kansas. "Moundridge is something special," he says, "Here is a town of 1,700 hard-working citizens with a great Christian faith." He and his wife Jill make their home in Hutchinson and David covets his 30-minute country drive to work and back each day. "I travel the world, something I did not set out to do," he says. "I've been on every continent except Antarctica, but Kansas is home."
---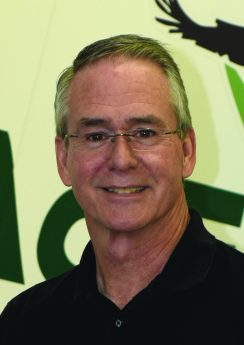 Bret Chilcott
AgEagle Aerial Systems
Neodesha
Taking precision agriculture to a new dimension with airborne technology.
About seven years ago, Bret Chilcott saw an article in the High Plains Journal and made a phone call. "I felt like I was Steve Jobs or Bill Gates and someone was rolling this scroll out on a brand-new technology that was about to take off," he recalls. It did—literally. Chilcott saw that K-State was doing aerial research using basically model airplanes, and he knew he could take it one step further. Now, AgEagle is a publicly traded company (stock symbol: UAVS) marine drones that fly over farmland taking digital photos in yet another application of precision agriculture. Each pixel is a geo-coordinate mapped into tractor sprayers so farmers know which areas need to get sprayed and which don't. That turns into lower cost, higher yield and less run-off. Chilcott based his company in Neodesha, alongside his former employer, Cobalt Boats, for one reason: the community. He borrowed a building from Cobalt to get his company going then, via a handshake deal with the mayor, got his own building costing just a few hundred bucks for rent. "Neodesha is a unique place," he says. "The community is very supportive of new industry."
---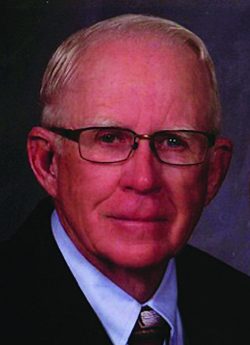 Merlynn Colip
Valley Hope
Norton
His work in rural medicine led to innovation in the treatment of substance abuse.
He wasn't very long into his career as a family practitioner in northwest Kansas when Merlynn Colip had the first conversation with a minister from the next county over, the Rev. Bob Adams from the small town of Jennings. Both had seen something in the local population that was nagging at them from their separate perspectives. Their solution was Valley Hope, an addiction treatment center that, Colip says, "was based on hope." From that glimmer of hope has grown an organization that has earned national recognition for its alcohol and drug treatment programming, one that spans seven states and has 17 facilities. Five of those facilities are in Kansas—residential centers in Norton, Atchison and Moundridge, and outpatient locations in Wichita and Overland Park. Colip retired in 2015, just a year short of Valley Hope's golden anniversary, taking the role of chairman emeritus for an organization that has touched the lives of hundreds of thousands over the course of its history.
---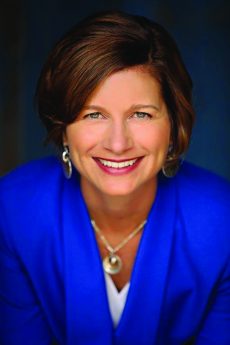 Mindy Corporon
Faith Always Wins Foundation
Stilwell
After unimaginable loss, determination keeps her moving; faith keeps her focused. 
Many know about Mindy Corporon's tragic losses. Understanding how she got through them calls for a deeper knowledge of this lifelong entrepreneur. Since age 13, hard work is what she's known best. It landed her a job, then grit and sweat helped her hammer through the glass ceiling and co-found wealth management firm Boyer & Corporon. Life was great, until it wasn't. In 2015 her father, William, and son, Reat, were murdered. "I came back to work after just a few weeks," she said, "but my mental capacity was not healthy." She set up her succession plan at the firm and two years later left to run her foundation, Faith Always Wins. Within the foundation is the idea of Give Seven Days: Make a Ripple, Change the World. She says she still gets angry, but mostly she gets determined. That's Corporon. "My heart breaks for anyone killed simply because of their faith or race," she says. "This reality led to my deep passion to educate anyone I can about faiths. Less fear will lead to less hate and less evil. We can all connect on common ground, our shared humanity."
---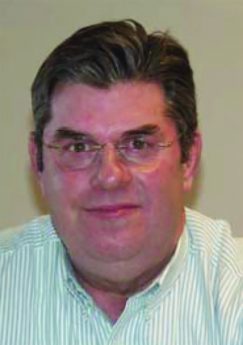 E.C. Brookover, Jr.
Brookover Feed Yards
Garden City
Beef: It's what's for dinner—and a thriving business sector in western Kansas.
The second tier in a cattle family that now runs three generations deep in western Kansas, E.C. Brookover Jr. heads a feeding operation that helps put meat on the table for uncountable numbers of Americans. The Brookover family—son Ty joined him in the leadership ranks of the company after college—has been a fixture on the High Plans of Kansas for more than 70 years. E.C.'s father, Earl, founded the cattle-feeding side after spending his early career studying farm-irrigation systems and land use. That's what led to the realization that grain raised from irrigated land could foster a new industry—commercial cattle feeding. Since then, the company has emerged as an industry leader, with capacity to feed 80,000 head and operations within a 60-mile radius of five major beef packers. Lessons learned from feeding cattle en masse have helped make the company a leader in environmental preservation efforts, and the Brookover brand of philanthropy is well-known in the region, with its support for education, economic development, historic preservation, community events, the arts, recreation, and a range of non-profits and charities.
---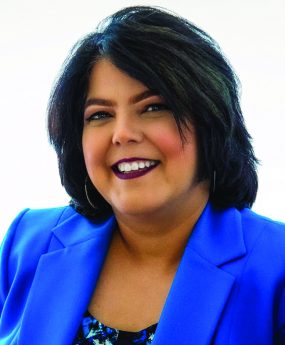 Michelle Cuevas-Stubblefield
Greater Topeka Partnership 
VP Downtown Topeka, Inc.
Building Latino community, and creating the opportunity for others to find their success.
 In 2004, Michelle Cuevas-Stubblefield helped found MANA de Topeka, a local Latina Leadership Organization. To date, it has distributed more than $45,000 in scholarships to young Latino women pursuing higher education. The MANA conference in Topeka is comparatively huge, almost the size of the conference in San Diego. A former ad-agency executive, Stubblefield was born and raised in Topeka and is a third-generation American of Mexican descent. She holds a strong passion for Kansas' capital city and the Latino people who comprise the population. One of her biggest battles as part of the Latin American Community in Topeka is "infusing more Latino leadership representation and equity into both public and private sectors of the community." She's also helping spearhead MOMENTUM 2022, "a community strategy to improve the quality of life in Topeka and Shawnee County." She also helped create the Latino Leadership Collaborative of Kansas in 2015, to help the Latino community build the capacity to lead.
---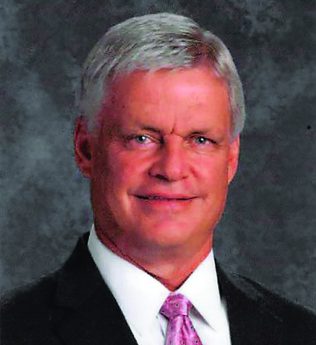 Fred Dierksen
USD 443
Dodge City
In three decades of public-school education, he has touched countless lives in the state.
For all the lives of kids he's touched as a K-12 teacher, principal and superintendent in various districts across four decades, Fred Dierksen brims with appreciation for what others have done for him. That starts, of course, at home, where "I have a great wife of 30 years and five kids that have each graduated from colleges and started careers," says the current leader of Dodge
City's schools. But there's also gratitude for his staff.  "We are blessed to have wonderful men and women who are truly trying every day to make a difference in young people's lives with the resources given," he says. "My connections and colleagues are a valuable resource and a true asset to all of Kansas because of the quality of educators we have in Kansas." And he's grateful for the opportunity to have earned his doctoral degree at Wichita State, "without a doubt, the hardest thing I ever did," he says. He took the job in Dodge after leading the system in Jetmore, where he was the Kansas Juvenile Officers Association's 2017 School Administrator of the Year.
---
Marjorie Engle
Allen, Gibbs & Houlik
Wichita
A master of change for organizations, as well as in her own career.
The term 'change leader' may elicit some curiosity, but it's not just a clever job title. "It focuses on understanding the emotional stages when change occurs, as well as the organizational actions that must be taken," says certified Change Leader Marjorie Engle. She knows a thing or two about change. She spent 15 years as a registered nurse and director of nursing, then changed course, going from promoting individual health to promoting the health of groups and organizations with her own business consultancy. Through her network of clients she met Paul Allen of Allen, Gibbs & Houlik, and in 2001, became the accounting firm's first consultant for family business and organizational development. "My consulting business focused on working with family-owned and closely held companies to help them with the issues that often arise when you mix money, family and power," she says. Coincidentally, she credits making the biggest change of her life, going from principal in a consulting firm to launching a sole proprietorship, as the biggest challenge and achievement of her professional career.
---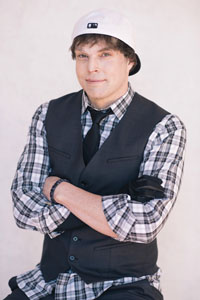 Jared Estes
Fire Back
Wichita
Life took his true love, so he decided to take a few shots of his own.
Jared Estes woke up from a two-week coma in 2005 to the worst possible news: his bride of just six months, Paige, didn't survive the crash.They had been hit by a drunk driver in Wichita, and Jared lived, but half his body was severely burned. He felt lost. "For the longest time after my accident, I kept trying to be the Jared I was before it happened," he says. "The more I kept trying to be that guy, the more beaten, broken and disappointed I felt." It took him three long years, more than 50 painful surgeries and recoveries, and a great deal of soul-searching before Estes came to realize his new purpose. And then he seized it. Today, he travels across the country as a motivational speaker, talking to wounded soldiers, burn victims, and businesses to teach them how to Fire Back. "At various times in our lives, life is going to knock us down," Estes counsels. "If we simply get back up, we are just standing there waiting for life to knock us down again. I believe we need to get back up and fire back, take a few shots of our own."
---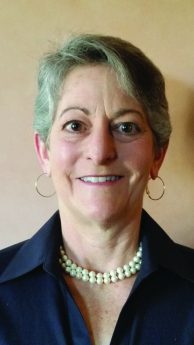 Paula Fried
Family Psychology
Salina
Lessons in faith apply to strengthening relationships and building community.
Harvey and SuEllen Fried made the Jewish practice of Tikun Olam—"repairing the world"—the core of Paula Fried's childhood in Prairie Village. "My parents have loved this commitment fully in their own lives, each one deeply engaged in making Kansas City a better place to live," she said. That has served her well over the decades, to the benefit of her adopted home, Salina. Her mother's work at Osawatomie State Hospital piqued Paula's interest in psychology, and she worked in pediatric oncology at KU Med during her summer breaks from college as part of the psychosocial team, and at Topeka's Menninger Clinic, eventually specializing in couples therapy and helping repair relationships. She also helps create Salina's sense of community with volunteer work for the Salina Art Center, Friends of the River, Prairieland Food Cooperative, Girl Scouts of Kansas Heartland, Greater Salina Community Foundation and many others. "One benefit of a smaller community that I hadn't understood until living in one," she says, "is the opportunity, and even the responsibility, to directly create the kind of community we want to have."
---
Chris Fritz
New West Productions
Bonner Springs
Chance created opportunities in music promotion; vision allowed him to seize them.
Chris Fritz's business life started with owning boutique head shops that catered to customers with eclectic musical tastes. That's what inspired his transition to music promotion, and after learning the basics in New York and San Francisco in the '60s, producing shows with some big-name rock bands, he ended up in Kansas City by chance. "My parents had moved from Chicago," he says, "and I noticed that the market here was very soft." That was in 1970, and a one-man Kansas City music legend was born. "Things started snowballing here, I got married, had a couple of kids." But, he says, "there was a revolution in music.  You could be psychedelic, rock, pop, anything you want—and there was a market for it." That waned a bit as vinyl gave way to downloaded music, but it's on the way back up, he says. His faith in live music shows made him part of a group that bought the former Sandstone concert venue, now Providence Medical Center Amphitheater. From going on tours to sell records back then, artists today make most of their money by touring. "Lucky for me," he says, "I'm in that business."
---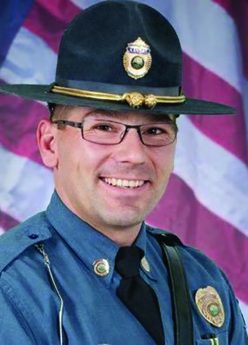 Ben Gardner
Kansas Highway Patrol
Salina
Buckle up: Meet the only Highway Patrol trooper that people want to pull them over.
Trooper Ben Gardner never imagined that starting a Twitter account would turn him into a social media icon. Quite the opposite: "I was in great fear of being fired!" he marvels. As a public information officer, Trooper Ben (or @TrooperBenKHP) saw how little officers and troopers interacted with the people they served. The initial goal was to promote safety, give transparency and humanize the badge. "With mine, I try to be real," says Gardner. "People see me as a husband, a father, a person who does the dishes." There are some perks, too, among nearly 55,000 followers. Twitter helped him forge a friendship with actor Eric Stonestreet. His celebrity followers include Vanilla Ice and the ultimate Trooper follower: Eric Estrada, Ponch from CHIPS. When you get down to it, the Tweeting Troopers see their real success with kids. "I have students every day on Twitter asking me to come to school and eat lunch with them. It just makes me feel really good to know that I've been able to connect with a group that's typically pretty standoff-ish to law enforcement."
---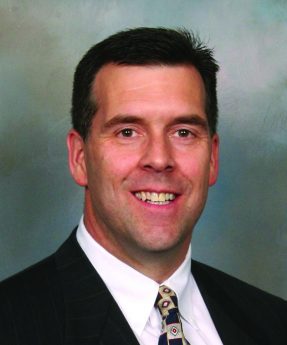 Karl Gemperli
Leawood Venture Capital
Leawood
New York native thrives in technology, venture capital realms.
Because the Air Force had issues with Karl Gemperli's eyesight, he was able to demonstrate his business vision in Kansas City. "I always wanted to be pilot as a kid," says the New York native, but vision outside the military limits prompted his switch from Air Force Academy to MIT, earning his aerospace engineering degree, and work in avionics. He eventually took the helm of Elecsys Corp., a ground-breaker in technology behind what's known today as the Internet of Things, but for oil and gas pipelines, rail and ag equipment—big systems reliant on electronics performance. After Lindsay Corp. acquired the fast-growing firm for $70 million in 2015, Gemperli turned his attention to startup funding. "Venture capital piqued my interest," he says. "I got involved with MIT's venture fund, and got the bug for early-stage investments."  Most of those are not in this region, "but our approach is to bring good deals to Kansas City investors, whether local or not," he says. "There's a plus and a minus to that, but we're venture capitalists, not venture socialists."
---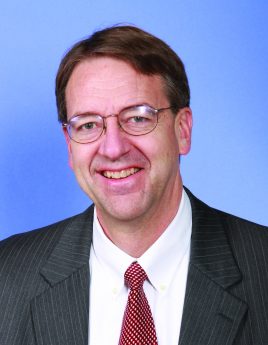 Duane Goossen
Kansas Center for Economic Growth, Topeka
At the nexus between public policy in Kansas—and the dollars that fund it.
Born in Newton into a Mennonite family from nearby Goessel, Duane Goossen discerned the link between hard work and the profit motive right after earning his degree at Bethel College. He came home "with the idea of building a house. The local bank loaned me money. I built the house, sold it, paid back the loan, and out of that, an 18-year-long home construction business developed." It did so in tandem with a public-service career, first with the City Council, then the Kansas House, where he became a student of state fiscal policy. He advanced those skills with a master's in public administration from Harvard, then came home to serve 12 years as budget director for governors from each party. All along, what he learned as a youth in Goessel has framed his view of public policy: "There's a mural on the side of the grocery store with the words 'Small Town, Big Heart.' I've taken that to be a kind of metaphor for Kansas values—invest in education, have good highways, keep a big heart, give a friendly wave, and help out your neighbor. Those kinds of bedrock values make Kansas a great place to live."
---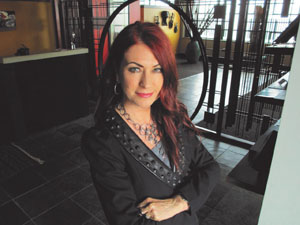 Sonia Greteman
Greteman Group
Wichita
Flying high in the sweet spot between aviation and marketing in the Air Capital of the World.
When Sonia Greteman opened her ad agency in 1989, computer design was new and women-owned agencies were rare. Fair to say, she has capitalized on the potential that each offered. She's president and creative director of Greteman Group, an aviation-specialty marketing firm. The work was very nearly in her DNA: Her father, Ken Greteman, was chief photographer for Boeing Wichita, and she learned how to use a camera and print photos. Greteman has a team of 20 designers, writers, brand managers and digital pros, working for a diverse client list that includes aircraft manufacturers, flight support companies, after-market services, fractional ownership firms, insurers, in-flight Wi-Fi producers, regional airlines and Wichita Dwight D. Eisenhower airport, the state's largest. She and husband Chris Brunner are major fixtures in local arts with efforts to support the Wichita Art Museum, the Ulrich Museum at Wichita State and the new Mark Arts. She serves on multidisciplinary teams like the one that produced the airport's monumental aviation-history display, a project she championed for almost a decade.
---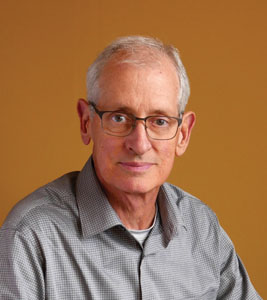 David Greusel
Convergence Design
Overland Park
An All-Pro player in the world of sports architecture, where Kansas City is a superstar.
A Kansas City native, David Greusel had the good fortune to be born in a city that itself would become the birthplace of sports architecture. It got there, in part, because he got here first. "I had people telling me since kindergarten that I would be an architect," says the founding partner of Convergence Design. "I guess they liked the way I played with blocks." These days, his Lego equivalents are facilities for sports and public assembly, a niche he embraced early. "I worked on a sports building in South Dakota in the 1980s, one thing led to another, and before I knew it, I was at HOK designing major-league ballparks," including PNC Park, home of the Pittsburgh Pirates. "Sport venues are a lot of fun—what I love is the way they bring communities together for a celebration of team spirit and loyalty," he says. Greusel started his own firm after the Great Recession decimated the design sector. "Firms were shedding people at an alarming rate," he recalls. "But that had the odd consequence of birthing several new ventures," including his.
---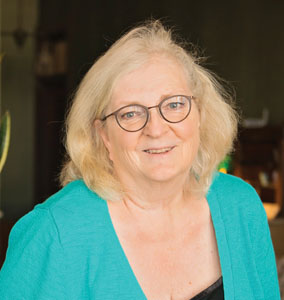 Kathleen Holt
Cimarron Hotel
Cimarron
A mother's work is never done— especially when her babies are sometimes businesses.
If we're being technical, Kathleen Holt retired four years ago­—but the reality differs from the technicality. "Now I'm considering how to retire from my retirement!" she laughs. The Cimarron native has lived and worked all over the country, including New Orleans, Little Rock and even Alaska, but today calls the historic Cimarron Hotel her home. Her life accomplishments are nothing short of extraordinary and she credits the challenges and opportunities found on the High Plains. "Where else," she asks, "could one help build a public radio station, two wastewater lagoons, help raise $1.3 million for a nursing home in a town of 2,000; serve on a team to raise $14 million to renovate the Dodge City Santa Fe Depot and still have time to be a foster parent, host exchange students and raise two sons?" She's fostered 37 kids, by the way, and hosted 17 exchange students. And she's always finding a new cause to champion: "I believe that all of us have a moral obligation to attend to the vulnerable." Currently, she's figuring out solutions to care for elders in rural communities and working with her High Plains Public Radio book club to "fill the airwaves with local voices."
---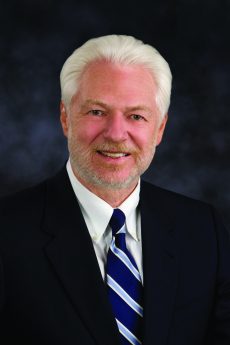 Jim Klausman
Midwest Health
Topeka
For four decades, transforming the concept of senior living and elder care.
Many a child grows up watching his parents run a family business, and Jim Klausman is no exception. What was unusual about his youth was its juxtaposition with the setting: Klausman's grandparents were among the first in Kansas to operate a nursing home, in Easton, and his parents owned one in Valley Falls. His own step down that path entails a 40-year collaboration with business partner Butch Eaton, building Midwest Health into a small empire of 60 facilities in five states, and what Klausman learned about elder care, dating to his high school days working for his parents, has helped transform senior living. "We started as a nursing-home company, but then began learning about assisted living," Klausman says. Today, about two-thirds of the enterprise is focused on assisted living, with other independent living and age-restricted apartments, plus some Topeka-area developments. His success has also been a community blessing, as with a $1 million donation for the city's aquatic center. "That," he says, "is part of what we want to give back in every community."
---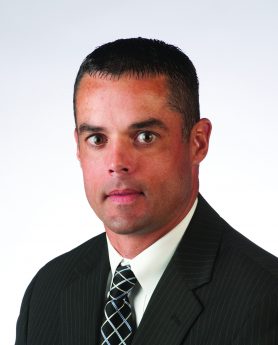 Kendal Kay
Stockgrowers State Bank
Ashland
His leadership skills as a business man and public servant were literally tested by fire.
"My philosophy," Kendal Kay once said, "has always been to not focus on the problems, or the challenges, but to find solutions." That approach comes in handy for the Protection, Kan., native in his role as president of Stockgrowers State Bank in Ashland. It would prove to be of even greater utility on March 8, 2017 when the so-called Starbuck prairie fire caught high winds and rode waves of desiccated plant material up from Oklahoma. Like a molten tornado, it bore down on Ashland, where Kay wears another hat as mayor in a town of 807. He helped rally community res-ources after the fire consumed nearly 663,000 acres (including 43,000 on the sprawling ranch of Mark Gardiner, one of the first 50 Kansans You Should Know in 2011). A throwback to the era of settlers in Kansas, the prairie fire claimed one life, killed unknown numbers of livestock and destroyed 40 homes, including Gardiner's. "We were tasked with an enormous challenge of survival, and then the massive effort and responsibility of recovery," says Kay, whose bank contributed $25,000 to that effort. "Those who call Ashland home rose to a new level of excellence."
---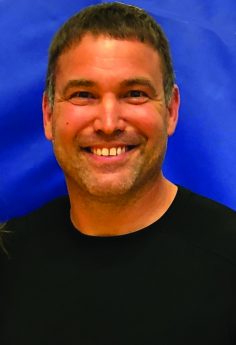 Mike Lankas
Lankas Labs
Atwood
This one isn't just about a Kansan. We also include dogs. You're welcome.
For many folks, the Lankas name is synonymous with football. Danny Lankas, Mike's dad, is in the Kansas State Hall of Fame and Mike won two HS state titles with his dad at the helm. But it was a love of hunting, and a young Mike's love of the family Labrador retriever, that started a business now spanning nearly 3 decades. "When we first started 27 years ago it was pup by pup, litter by litter. Now we have a waiting list and all our pups are presold before they're born!" On their 13-acre property in Atwood, Lankas Labs breeds and trains pointing retrievers of all different colors; the classic chocolate, black, and yellow but also ivory, charcoal, fox red and silver. You can find a Lankas Lab in all 50 states as well as Canada and Mexico. "We've also been contacted by people from Spain, Germany, Cyprus and Switzerland." The real blessing though, Mike says, is being able to give back to the Atwood community. Most recently, helping donate more than $20,000 to the Rawlins County Elementary school for new playground equipment.
---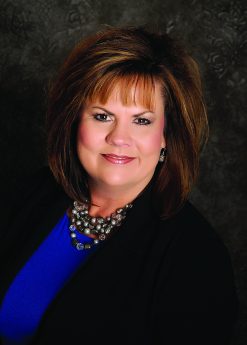 Lindsay Madison
Fort Scott Area
Chamber of Commerce
Home—and business—is where her heart is in the commercial center of Bourbon County.
A sense of Community was a thread woven into Lindsay Madison's life from childhood. Born and raised in Fort Scott, she found herself attending events or tournaments her mother was organizing as the city's director of recreation and its community center. "I believe this led me to later become engaged in organizations, committees, and volunteer projects when I moved back after college, and I feel that inspiration has been passed on to my two teenage daughters as well," says Madison, who has parlayed those connections into business advocacy as executive director of the Fort Scott Area Chamber of Commerce. A business degree from K-State helped launch her career back home at various companies, and she earned a seat on the chamber board before taking the lead in 2010. The fit was right. "Fort Scott is welcoming to new business as well as committed to business retention and expansion," she says. "The work force primarily comprises good, loyal, hard-working employees. … Fort Scott Community College is a tremendous asset for education and training, and we are fortunate to have Mercy Hospital and quality public and private schools."
---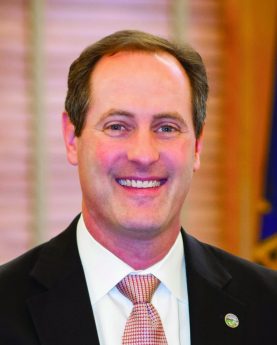 Tracey Mann
Lieutenant Governor
Salina
From private sector to the state Capitol, his Kansas work ethic frames success at every level.
He was raised in Quinter, his home is in Salina and he works for a Kansas City commercial realty company, but make no mistake: Wherever he is, Tracey Mann is all Kansan. That showed up in his youth—he was part of seven state championship teams or clubs in football, track, quiz bowl and parliamentary procedure, student council president at Quinter High, and student body president at K-State. And again, as a successful commercial real estate broker specializing in industrial properties. And most recently, with his appointment to public office, when Jeff Colyer became governor. At every stop was a work ethic developed on the family farm. "You learn the value of hard work," Mann says, "with animals to feed in the morning, working after school—there's no substitute for learning personal responsibility at an early age." Leaving the farm wasn't easy, but it couldn't support both him and his brother. "We're the fifth generation to grow up in that house," he said. "You don't want to be the generation that doesn't continue, but Dad did a great job of not pressuring. So I'm wearing a suit and tie today, but a part of the farm will always be with me."
---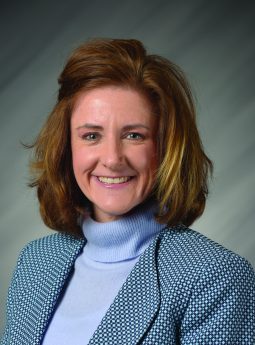 Jan Marrs
Black and Veatch
Overland Park
When you struggle to find your voice, she'll be there to give you a microphone.
You never really know what life will throw at you. Like when Jan Marrs' dad bought a black angus cattle farm in Miami County, the Overland Park city girl soon found herself "volunteering" there on the weekends. This farmhand went into the world of accounting, which led to becoming director of global compensation and HR operations at Black & Veatch. But in September 2016, Marrs' life was shattered. Her daughter, Lane, succumbed to mental illness and took her own life. Marrs struggled, but turned her grief into action once she realized how many people Lane had impacted and how few of them were aware of her struggles with PTSD, depression and anxiety. So Marrs joined the group SpeakUP (Suicide Prevention Education Awareness for Kids United as Partners) because, "as a mom, I felt the need to share Lane's story so that these kids did not blame themselves and could better understand what mental illness looks like, have the ability to recognize it in others, and reach out and help them."
---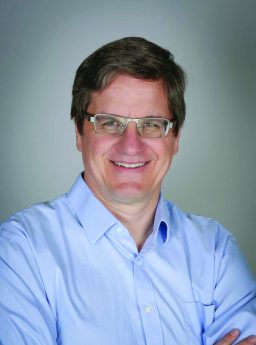 Brian McClendon
University of Kansas
Lawrence
Bringing the innovation of Silicon Valley back home to the Sunflower State.
Brian McClendon helped put Lawrence, Kan., on the map. The digital one at least. "As a co-founder of Google Earth, I affectionately made Lawrence the default starting point for the Windows version," he confides. "If you zoom in closer, the exact center is Meadowbrook Apartments, my boyhood home." That's where young Brian fell in love with games like Pacman, Missile Command and Asteroids, which inspired him to build computers and focus on computer graphics. McClendon made the most of the digital life in Silicon Valley, eventually becoming the VP of Uber before deciding he was finally ready to return to Lawrence, where he serves as a research professor for KU. "Downtown Lawrence continues to thrive and seeing all of the new/different businesses that startup there is always interesting," says McClendon. "Recently, there has been more startup activity in the Midwest, Kansas City, and Kansas. I've met a lot of these startups and been impressed with how local and life-experiences have led them to solve problems that aren't otherwise being addressed yet."
---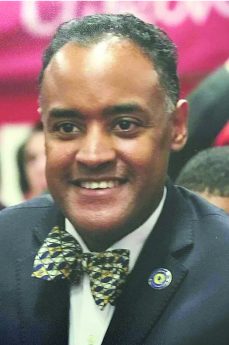 Mark McCormick
Kansas African-American Museum, Wichita
His work helps reshape lingering, and new, misconceptions about the role of race.
"Volutsia," says Mark McCormick, "influenced me more than anything else here in Wichita." That was the street where he grew up in a largely minority neighborhood, which produced a resident physician of the year at the KU Med Center, an airplane pilot, an Ebony magazine model, an NFL Hall of Famer (Barry Sanders), an Ivy League-educated lawyer and others with college or nursing degrees.  "I grew up around high achievers I wanted to emulate," he says, and he did, through a career in newspapers and eventually to the museum. He's on his second tour of duty there, turning the finances positive each time. "Museums like ours, seem more important than ever," he says. "In the current political environment, old and bitter racial tensions have re-emerged and with a vengeance. Much of this tension, we believe, has to do with a general lack of knowledge about the black experience and its impact on the whole of society. … We need to know more about the history that languishes in our subconscious, history we've hidden away because it is too painful to confront.  That's what we try to do here every day— engage citizens with history so that they can re-engage civicly."
---
Brenda Meder
Hays Arts Council
Hays
A small town doesn't mean small time for this Ellis County stalwart.
"I'm a native of Western Kansas. I know what it's like to feel like nobody takes you seriously," Brenda Meder declares. As director of the Hays Arts Council, and as its sole employee, Meder certainly has heard her share of patronization over the past 28 years she's worked there. But it only fuels the fire of the self-proclaimed bodyguard of culture in Ellis County. Meder, a native of nearby Victoria, is quick to remind you the Hays Arts Council was the first organization of its kind formed in the state. By the time kids around the area graduate from fifth grade, they've been to no less than 6 professional performing arts events courtesy of the council. Her most recent initiative was planning the downtown art walk, where she expected 1,200 people to visit more than 28 locations to discover local art; to get people to feed their souls, not just their pocketbooks. "I don't believe the arts are supposed to be put on a pedestal, because things on a pedestal aren't always accessible to everybody. I want the arts to be in your living room," she says.
---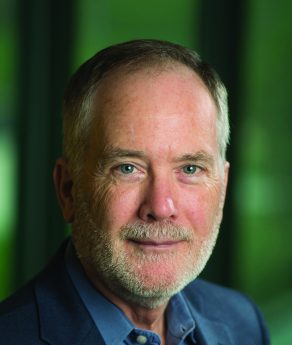 Jim Mitchum
Heart to Heart International
Olathe
Acting globally and locally to address gaps in the delivery of health care.
Branches of the Ewing Kauffman leadership tree are all over the Kansas City area—even in the non-profit world. For 20 years, Missouri native Jim Mitchum worked for Kauffman's Marion Labs and its successor firm before taking roles in other health and research fields, then in 2014, found a new calling. "After 33 years in pharma (big and small) I retired, or thought I did," Mitchum says. He was approached about heading up Heart to Heart International, which distributes donated pharmaceutical and medical products to the developing world. His work in Ethiopia as a teen demonstrated Third-World medical needs, and "it was a job I couldn't resist," he says, and that work has applications in Kansas, as well. "The decline in medical services and hospitals in rural areas of Kansas and Missouri are disturbing and alarming," he says. Along with addressing medical needs and challenges facing 65 million refugees worldwide, the organization's work here at home helps address threats that rural communities in America face from what he calls "a weak health-care system."
---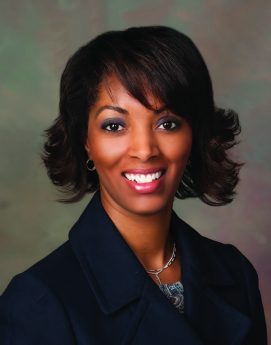 Kaye Monk-Morgan
Wichita State University
Wichita
She knows financial struggle, and that the best way to get out of it is by going up.
Nearly 30 years after President Johnson's War on Poverty, the Upward Bound program made its way to Wichita State University. It was 1992, and Kaye Monk-Morgan, working as a student employee, decided to get involved. "Just five years and two degrees later, I became the first full-time director of the project!" she says. She knew the struggles of growing up financially disadvantaged and believes the purest path to financial stability is a formal education. "For the next 20 years, I served students and their families with the expressed goal of college enrollment and completion," she says. Through her work with Upward Bound, they've seen a 65 percent change in funding and hold an 80 percent multi-year retention rate by providing more than just a path to a job. "The biggest need are programs and activities that provide paths to purpose. When a student finds their purpose, a way to fulfill it isn't hard to find." Her own fulfillment, Monk-Morgan says, comes from serving as the program director and the Associate Dean of Students as well as being around family in Wichita.
---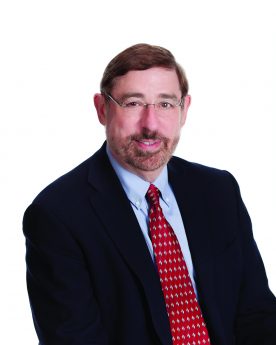 Kim Moore
United Methodist Ministry Fund
Hutchinson
He took a leap of faith­—and fell headlong into a 30-year career in non-profit work.
Only the hardest-core Kansans may not consider Kim Moore a native of the state: He was born in Kansas City, but was adopted at one month old and grew up in Longton. There's no question that he possesses the innate nature of a Kansan. A lawyer by trade, Moore said his field "was a tad too green eye-shade" for his extrovert personality, so when he saw a chance to turn his volunteer work with the Kansas West Conference United Methodist Church into a career, he jumped. Moore was the first President of the Health Ministry Fund, and says one of his biggest successes was supporting partners that moved Kansas from four Medicare-certified hospices to 105, one for each county. Moore also helped spearhead the oral health initiative, an 11-year project to significantly improve oral health across the state. He retired in January after 30 years as president of the fund and says, "Whether a true native or not, I love this state and its strong heritage of perseverance toward human and economic progress in the midst of understated beauty and wide horizons."
---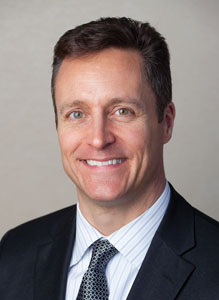 Dean Newton
Delta Dental of Kansas
Overland Park
Living life at the intersection of health care, business and philanthropy.
Aproudly proclaimed fourth-generation Jayhawk, Kansas City native Dean Newton went to the big city for his law degree at New York University. He didn't need the Big Apple to tell him what he'd left behind. "I always knew this area was unique and moved back," says the vice president at Delta Dental. He's made the most of his return, tackling not just a business, but public service (two terms in the Kansas House) and as a huge supporter of non-profit causes and events. His political experience, he says, taught him that despite some differences, "every Kansan wants to live in a vibrant community in which individuals, families and businesses can flourish." That means quality education for their children, and a business and regulatory environment so they can compete in the world economy. Different roles in his life, he says, "all have a common theme, and that is serving others for a greater good."  His philanthropy is grounded, as well, in the common good. "I have been remarkably lucky," Newton says. "My hope is to use whatever skills I possess to help others in challenging circumstances."
---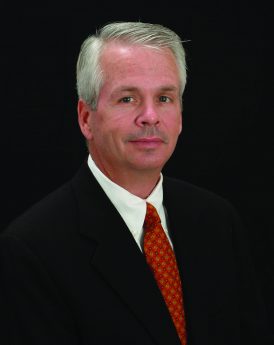 Kevin Mullen
Ritchie Development
Wichita
His work helps others realize their version of The American Dream.
As a youth in Hutchinson, Kevin Mullen was impressed that his architect father could start with a blank piece of paper and create something meaningful, and the lessons stayed with him. On a different canvas, Mullen works to change the very face of Wichita, taking "a blank canvas of land and turning it into the neighborhoods that you see today." He does that in commercial real estate with Ritchie Development, where he's the firm's president. Strong mentors throughout his career, he says, gave him both the tools and opportunities to succeed at work an in philanthropic efforts. "I am consis-tently inspired by the people that have decided to dedicate their lives to assisting with a cause," he says. Mullen earned an accounting degree at K-State, then his CPA, and went to work for Ritchie. "I wouldn't have thought 38 years ago that I would still be doing it today, but I developed a love for it early on because of the challenges that it entails and the great people that you get to work with. I get to help people achieve their versions' of the American dream."
---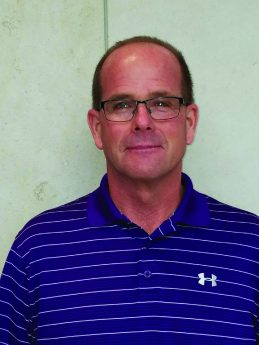 Dwane Roth
Big D Farms
Holcomb
Pioneering a brave new world of water conservation, hoping to save the Ogallala.
Dwane Roth grew up close to the land in Finney County—and directly over the Ogallala aquifer, the life's blood for western Kansas farming.  "For most farming/production, agriculture is more than a job—it's part of who you are," says Roth, who also operates a test site called the Water Technology Farm. Big D pays the bills, but the tech farm could pay off for the region by extending the lifespan of a water source severely depleted by overuse. "Water Tech Farm has taught me that I have been throwing a lot of money into other advancements—planting, spraying, seed—but nothing into our most sacred resource, water," he says. "It has shown that we have been over-watering since irrigation has been in development. But the aquifer "absolutely can be saved," Roth says, and with proper management, "we can actually see increases (in water table levels) in most years." The future of agriculture in the region, he says, lies with less reliance on corn, wheat and milo, but that can mean better returns. "The profit margin also showed that I made $50 per acre more," he says.
---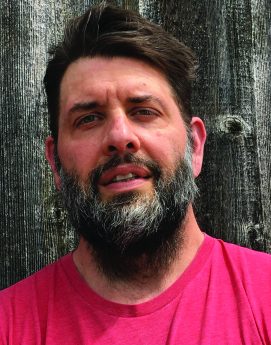 Glenn Pendlay
Olympic Weightlifting Coach
McPherson
From Russia, with Muscle: Making champions in McPherson.
Growing up in McPherson, Glenn Pendlay didn't even know that weightlifting was a thing let alone an Olympic sport. But a shoulder injury from wrestling led Glenn to powerlifting while at Kansas State. He quickly turned from beginner to Junior Worlds Champion. It was at the world competition in Moscow in 1992 where Glenn met the man who changed his life forever: Russian Olympic weightlifting guru Aleksey Medvedev. Medvedev taught Pendlay the basics and an obsession was born. Over the next 20 years Pendlay's name became synonymous with weightlifting, to the point where athletes wore Pendlay brand shoes and used Pendlay weights. He currently sells Olympic barbells if you're in the market. Recently, the K-State alum felt a calling to come back to McPherson and create something Kansas hasn't seen before: a weightlifting champion. Glenn got close but was always one or two spots away from qualifying for the Olympic team. "I'd just like to do something here," says Pendaly, "build something, build a team, at least have one or two people who go to a higher level."
---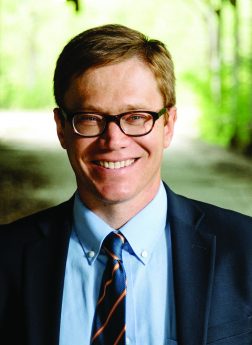 David Toland
Thrive Allen County, Iola
Building community and com-merce with a family tradition seven generations deep.
You don't find many seventh-generations Kansans, but David Toland is one of that select few. And he's a Kansan today by choice as well as by birth, having come back to Iola after working in economic development for a city nearly as big as they come: Washington, D.C.  "I grew up three doors down from my grandparents," says Toland, who leads economic development efforts in Allen County. "It has a grounding effect, knowing that people came before you, were so involved in the community and that those who come after will, we hope, contain the same values." His work helps ensure that opportunities exist for coming generations to remain in the region, and he draws on lessons from D.C. while framing strategies to fit a smaller scale. "There are parallels between what's happened in urban cores of cities and rural America," Toland says, "especially with cycles of disinvestment." But bi-city residents are learning that "it makes good economic sense to be back in the core," he says. "That's the kind of change I want to see happening in small towns."
---
Taking a businesslike approach to the challenge of running Topeka's public schools.
Larry Robbins is the government executive who runs the show like a business. He's operations director for a system serving 14,000 students, but he got there from the business side, where he made a huge impact on the city by helping save close to 1,500 jobs before retiring as plant manager at Goodyear's north Topeka facility in 2007. "Business management was something that I grew to have a natural attraction to," says the Topeka native, in part because he had to earn his own spending money growing up in a single-parent home. He sold afternoon newspapers to buy his lunch the next day at school. That piqued his interest in business. He rose up the ranks at Goodyear and after 34 years, retired, but not before working with civic leaders to get incentives that compelled the company to retool the plant and keep it open. When the call came from the school district, it, "was right up my alley"—communications, food service, financial and business operations and more. "We're a large organization," he says. "We're just in the business of providing a quality education, instead of making tires."
---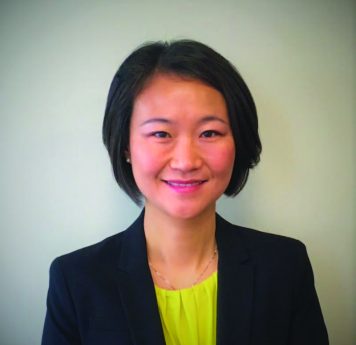 Sook Park
Asian American Chamber of Commerce of Kansas City
Her home is not defined by geography but, rather, by a sense of community.
More than 6,500 miles separate Sook Park from her native South Korea, but Kansas City has been home for the past 20 years. She graduated from the University of Kansas and worked in the private and public sectors before finding her niche as executive director of the Asian American Chamber of Commerce of Kansas City. She's also on the Advisory Council for UMKC's Bloch School as well as the diversity, inclusion and global council for the YMCA.  You won't find her talking much about her own accomplishments, though; she credits her dedicated board members and staff, the increase in Asian entrepreneurship, and growth in the Asian community for the expansion of the AACC. Its signature annual gala draws 600-700 people, and the MBE Certification the AACC initiated for members has helped them secure corporate and government contracts. The AACC also provides philanthropic support to students, disaster-relief efforts, and through Park, savvy business advice.  "A firm handshake still matters in this world. My advice is to get out there, get to know people, and get involved in the community."
---
Joanne Smith
FAB Creative Services
Independence
Life isn't always fair, but fair or not, this Independence woman has made it simply FAB.
"I think they (outsiders) fail to appreciate the gritty work ethic of our people," says Joanne Smith, and if anyone knows 'gritty work ethic, she does. Born and raised on a farm near Elk City, she eventually made her home in Independence and started working for a local hospital. Soon, she was the youngest director on staff, running community relations at just 26 years old. She learned a lot from the then-CEO, "particularly the value of demonstrating compassion." But in 2015 the hospital closed. After a frustrating job search, she met Jim Correll, an entrepreneur coach and director of Fab Lab ICC. Using his teachings and encouragement, she created FAB Creative Services, doing speech writing, graphic design and even hands-on manufacturing of promotional products. Relationships built over the years at the hospital and gave her the strong reputation she needed to build a business like FAB. "I also have been extremely fortunate to have connected with Fab Lab ICC," she says. "The Fab Lab and its people are invaluable resources for my business in terms of referrals, orders, education, mentoring and access to tools and equipment."
---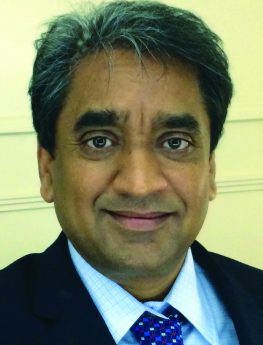 Suresh Ramamurthi
CBW Bank
Weir
Small-town bank was just the vehicle to change the banking world.
A native of India and a former Google employee, Suresh Ramamurthi came to southeast Kansas in 2009 as a man on a mission: To drag the banking system into real-time payments in a world of digital commerce. He and his wife bought a struggling bank in the small town of Weir, pop. 661, rebranded it as CBW Bank, and started applying lessons from his own tech company, Yantra, to the emerging field of fintech. He served residents of that community with traditional banking services, but was also able to use the bank's charter to process accounts for non-bank companies. Other fintech companies nationwide came calling, looking to leverage his real-time payment innovation. It's hard to overstate the impact that has had, not just in saving the community bank in small-town Kansas, but disrupting traditional bank payment systems worldwide. For that, he was named Innovator of the Year for 2015 by American Banker, which also included him among its Innovators of the Year for 2016, and the bank has drawn media coverage from across the nation.
---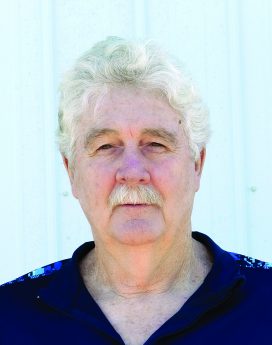 Wendell Turner
Designer Palms
Andover
All you need is love—and palm trees. But … in the middle of Kansas?
One year, after many blissful marriage anniversaries, Wendell Turner was at a loss on what to give to his wife. He and Helen had met on a beach in Tampa, Fla., when Wendell was serving in the Air Force. He figured a great gift would be something that reminded her of home, so he settled on a palm tree. Not a real one—a sculpture. "I knew it would have to be built sturdy to hold up to the harsh weather, and last through rough times like any relationship must," he says. Thus was born a steel palm tree. We say again: A. Steel. Palm. Tree. Helen loved it, and so did everyone else. "'Build me one' was a common statement heard by Helen and myself, so we did," he says. And that, kids, is how global businesses are born. You can find Turner's creations on cruise ships and a water park in Kuwait. They were also featured on Extreme Makeover: Home Edition. Those big-time customers are great, sure, but they're not why Wendell does this. "It's about the faces you can see and the stories they tell us of their palm trees."
---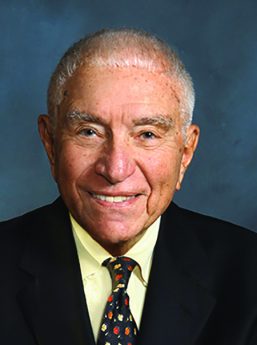 Ted Vlamis
Pioneer Balloon Company
Wichita
All it took was a change of perspective to breathe life into this ballooning business.
In 1971, Ted Vlamis had an opportunity: The Boston-area native had worked his way to the Midwest and to Pioneer Rubber Co. Founded in 1917, Pioneer made, somewhat incongruously, balloons and latex medical gloves. Vlamis bought the balloon side, manufacturing plant and customer list, and went to work. "When we got in, balloons were for kids," he says. "We changed that basic strategy and said that balloons were for the kid inside each of us." It worked. Nearly 50 years later, Wichita's Pioneer Balloon Co. is still offering thousands of top-quality balloons for florists, entertainers, event planners, and others. And with many of the same people. The current COO started as a copy writer 35 years ago; the director of customer service worked in the sample room 30 years ago. Vlamis is proud to be an Easterner, but says his business clicked because of the work ethic of his Kansas employees. And in case you're contemplating a balloon purchase, "I'm fond of the heart balloon," he says.  "I think it's a beautiful shape and you can convey a nice, sweet, very effective message in a small package."
---
One man, one son, one mindset: To take uses of rich, synthetic leather to a whole new level.
There's no college degree in Carl Ward's office in Park City, just outside Wichita. He says he wasn't smart enough to go. Don't believe him. He's plenty smart, smart enough to turn a two-man enterprise into a national vendor for auto, marine and aviation. This company is just Carl and his son Kevin at the headquarters of C.H. Draw. If you've flown in a plane, ridden in a luxury vehicle or taken a spin on, say, George Strait's yacht, you've experienced Ward's product: Luxor Leather. The company name pays homage to his dad, Herb, who always wanted to use the family name backwards (Ward = Draw). Carl has done the name justice with ideas that have turned into multi-million dollar companies like The Appearance Group. He started out solo in business and grew that to more than 100 before selling to a Pizza Hut co-founder. He's had rough times, too, but his advice is simple: "You just gotta hang in there." He has, and his revenue is in the tens of millions, with another huge contract on the horizon. But even then, his greatest joy, he says, is working with his son every day.
---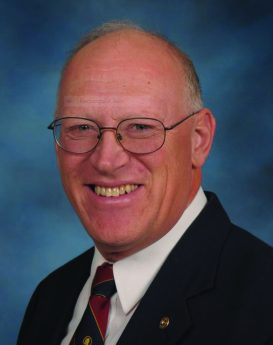 Ron Wilson
KSU/Huck Boyd Institute
Manhattan
Cowboy poet has also made a career out of promoting rural entrepreneurship. 
You may know a lot of Kansans, but we're confident no one knows more of them than Ron Wilson. The director of the Huck Boyd National Institute for Rural Development at K-State since its inception in 1988, Wilson popularized the radio and Web versions of "Kansas Profile," [tagline: "Now That's Rural!"] a series that since 1992 has featured more than 1,000 Kansans making a difference in rural areas. "Our mission is to help rural people help themselves," Wilson says. "Coming at it from the grassroots, we encourage leaders and entrepreneurs to take ownership of their communities and commit to their communities. No one is going to ride in on a white horse to rescue a town—the people have to make a difference, and they may draw on various resources and should, but it all starts with local." Now 30 years in that role, Wilson lives on the family ranch outside of Manhattan, raising a small herd, engaging in some agritourism and devoting some time to his labors as a cowboy poet, work that has earned him recognition as the state's "Poet Lariat."
---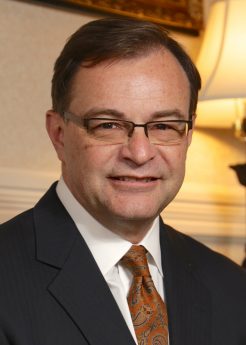 Dave Trabert
Kansas Policy Institute
Overland Park
Former TV exec is now finding stories with real meaning in government finances.
A Rust-Belt youth in his native Wheeling, W.Va., says Dave Trabert, "made it clear that doing the same things over and over again wouldn't improve individual or community prosperity." In some ways, that outlook frames what he does today. The former executive for local TV stations in Ohio and Wichita has found a calling as president of KPI, a free-market think tank based in Wichita. Frustration with the way local stations were abandoning real reporting prompted his move to the public-policy realm in 2009, and Trabert has led a team of data bloodhounds who scour state and local government finances to cull story lines rarely addressed in traditional media. "We empower citizens with information so they understand the true nature of economic and educational challenges and can decide what corrective action is needed," he says, especially as it relates to K-12 public schools. "Education is the one that matters most to me," he says. "Solving the student achievement crisis is the key to improving personal and community prosperity, and school funding is what really drives tax policy."
---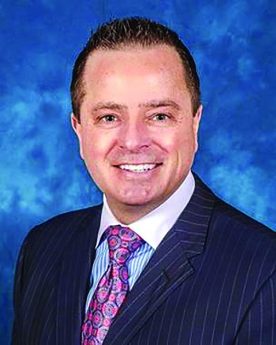 Troy Stremming
Pinnacle Entertainment
Overland Park
He's helped usher in growth from the infancy of a business sector to its regional maturity. 
Silver Lake native Troy Stremming nailed the hard work part early in life, pulling weeds, picking corn and moving irrigation pipe on his grandfather's farm. So a career in law could leverage that work ethic—with air conditioning. But be honest:  Who would prefer a law-firm office to a job at … a casino? It was an easy call for Stremming, who made the leap to the nascent gaming world two decades ago. "It has been a whirlwind from there" as the gaming industry has grown up in the Midwest, says Stremming, who serves as executive vice president for government relations and public affairs at Ameristar's owner, Pinnacle Entertainment. In addition to helping the industry evolve nationwide by influencing public policy, he's immersed in the worlds of commercial and social online gaming, fantasy sports gaming and video-terminal gaming. But, he says, I am most proud of the fact that I have been able to volunteer my time to philanthropic organizations in the local community," and a long roster of non-profits that have benefitted from his service.