The heart of America covers 82,277 square miles. It beats to a rhythm of excellence kept by these 50 Kansans.
When we talk about the inappropriate mental imagery conjured by gross generalizations, can any descriptor be less accurate than lumping every resident of a single state into a label like "Kansans"? , Think about it: 3 million individuals live in the Sunflower State. They represent all age groups, every ethnicity and religious belief, any income level you can imagine and—despite what the journalistic punditry would tell you—various stripes of political beliefs and value sets that make Kansas much more than the blot of red portrayed in the quadrennial election watches on cable TV., They are united, however, by certain qualities. For one, their presence in the state indicates that most have not only declined, but flat-out rejected, the siren song of the big, coastal cities with their big, coastal social pathologies. They share a history of entrepreneurship, self-reliance and independent character marked by a stellar work ethic, a willingness to take risks, and determination to try again if they're bucked off of the horse., You'll see those qualities showing up again and again in this year's 50 Kansans You Should Know, a collection of bankers, educators, researchers, lawyers, musicians, philanthropists, manufacturers—people from all walks of life whose indviidual paths have led them to their places in this vast state, and to positions where their work and their interests improve the quality of life for friends, family, neighbors and strangers alike., Another commonality among them is that they stand out for their successes and achievements. Within their respective fields, they have set standards of excellence that the rest of us can look to, can aspire to and, with a little elbow grease and a little luck, can perhaps even exceed. , That's the nature of the cycle of success; it inspires more of the same in those who witness it. Ingram's annual 50 Kansans You Should Know program was conceived to foster that awareness,  to recognize and promote those who have excelled. Their example lights the path to a better state, one that works for everyone who bears that label—Kansan.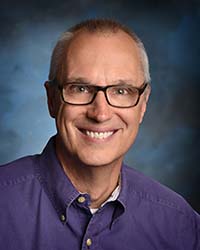 Bob Adrian, Berger Company, Atchison
For Bob Adrian, land-locked Kansas is no barrier to international business success. He's vice president of Berger Company, a leather and textiles producer with family ownership four genrations deep. He came on board in 1994 to help the company grow its fledgling global business line. "The key for our business, and I would suggest for any business, is finding the right partners with whom to work in the foreign countries you identify as potential production locations," Adrian advises. "There are numerous resources, both governmental and private, that can help you to initially identify potential partners," but other companies you work with who are already operating overseas can provide valuable guidance. Adrian was raised in Salina and Lindsborg, where he learned the value of hard work bailing hay and working the fields. Degrees from K-State and Washburn Law School set him up in private practice in Salina until Berger came calling. He has embraced Atchison and engaged in efforts to maximize an invaluable natural resource by chairing a committee charged with overseeing redevelopment along the Missouri River.
Matt Allen, City Manager, Garden City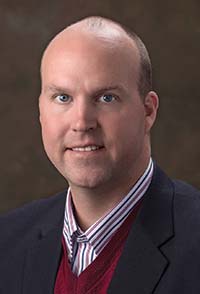 The job of city manager can be a transient one, but when Matt Allen came to Garden City 15 years ago, he wasn't just taking a job—he was coming home. Raised there by a single mother, he came back as assistant city manager, then in 2008 ascended to the leadership role of the most diverse city in Kansas. Garden City has three times the Hispanic population of the state's three largest metro areas, with the region's thriving beef-packing industry beckoning workers from around the world—more than two dozen languages are spoken in a town of 27,000. "Our residents are different from the Kansas norm only because they are diverse in color, language, country of origin and religion," Allen says. "But they are exactly the same in that they are citizens." So the community leadership works hard to take that diversity into municipal management. "Happy res-idents means a happy work force, which means a happy business community," Allen says. "It's been a good recipe for Garden City over the years." Allen honed his public-administrations skills by previously working in city halls in Lenexa, Salina, Oakley and in Joplin, Mo.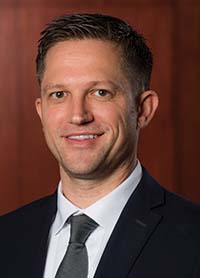 Joe Bain, Cure & Bain, Goodland
When he was appointed to the Kansas Board of Regents in 2014, Joe Bain couldn't help but think back to his undergraduate days at Fort Hays State University, working as a student custodian, or his days stressing out at the University of Kansas School of Law. "I was so surprised and honored by the appointment," Bain says. "I basically stumbled into an amazing opportunity. Now I'm one of the nine people responsible for deciding who the next presidents of these institutions will be. It is pretty unbelievable and definitely humbling." Bain began his law career in Kansas City working at the Warden Grier firm before moving on to do in-house legal work at Black & Veatch. With twin girls in tow, Bain and his wife decided to head west, and home, to Goodland. "Somewhat to my surprise, I kind of just immediately fell in love with being a 'country lawyer,' " says Bain, who now has a son, too. "The need for legal services locally is tremendous, with complex cases that in many respects are just as challenging and interesting as those I dealt with in my more corporate, K.C.-based practice."
Reese Barrick, Sternberg Museum, Hays
As a kid growing up in Iowa, Reese Barrick's favorite TV shows were "Mutual of Omaha's Wild Kingdom" and "The Undersea World of Jacques Cousteau." "I loved nature and learning about all the different animals around the world," he says. Animals, in fact put Bar-rick on the map—extinct animals. At the University of Southern California, he calculated body temp-eratures of dinosaurs by analyzing their bones. His dissertation was one of the top 10 science papers of the year in Discover magazine and was reported in newspapers worldwide. After crisscrossing from LA to North Carolina to Utah, he returned to the Midwest in 2009 as the museum director of Fort Hays State University's Sternberg Museum of Natural History. Examples of the state of Kansas' fossils are there, as well as the museum's most famous exhibit, the "fish-within-a-fish. "Sternberg is a really famous name in paleontology," Barrick says. "The family was the most famous, earliest collectors of dinosaurs and fossils all over the West. There's a very rich fossil history in western Kansas."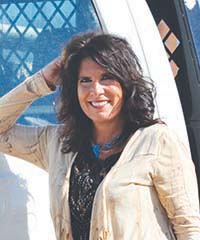 Deb Beachner, RFB Construction, Pittsburg
Growing up in St. Paul, Kansas, (pop. 600), and with a father who worked in construction, Deb Beachner learned pretty quickly what it meant to work hard. But when her high-school aptitude testing suggested that she was best qualified to be a mechanic, she told herself: No way. Funny how life works out, isn't it? "I look back on that and laugh," says the owner of RFB Construction, which handles a diverse range of general and subcontracting projects. After earning a degree in merchandising from Pittsburg State University, she got married, started both a construction business and a family, then won the business in her divorce. "With construction, I saw the potential," she recalls. She's a woman in a male-dominated sector, and in a rural area, where other women in that line are scarce, so she actively evangelizes for the trade. "I feel passionate about trying to let other women know there are so many opportunities they don't see in construction," she says. "They don't have to get in a ditch with the men and use a shovel. There are lots of opportunities to help support their families, and lots of single women out there."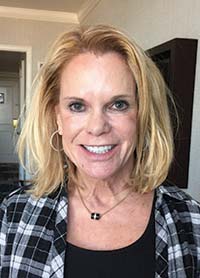 Laurie Bisogno, Competitive Swimmer, Olathe
We're not naming names, but this will serve as notice to the woman who holds the Corporate Challenge record for butterfly stroke in Laurie Bisogno's age group. Bisogno, who owns event records in all of the event's other five categories, is gunning for a clean sweep this year. Don't bet against her. She made a splash in senior swimming circles a few years ago, returned to competitive events for the first time since she was a girl of 11 in her native California. "The first time I entered the Corporate Challenge, swimming was one event, and I decided, 'It's three weeks away—I'll do it.' Even with that kind of late notice, she came home with medals for first, second and third. "I like to win," she says succinctly. "It's a tough sport, but I have to do this. I want to compete. You have to have that drive." Competitive swimming can be tricky from a Kansas City-area base, but Bisogno has gone on to the Senior Olympics and other national venues. "The last National Senior Olympics, I got three events with fourth place and finally one event with a third," she says. "I was ready to do myself in if I, got another fourth!"
Jerry Boettcher, Boettcher Enterprises, Manhattan
Jerry Boettcher earned his nuclear engineering degree at K-State in 1963, but took a different career path, earning a master's degree in industrial management from MIT. A little more than a decade later, after starting his career in finance, he decided his place was in the family business that his father founded in north-central Kansas as Beloit Battery and Electric in 1937. In the decades since, Boettcher has been a key figure in higher education and economic-development roles in the state, serving at various times on the state Board of Regents, which oversees the publicly-funded university system; the board for the former Kansas Bioscience Authority, which until its dissolution last year had worked for a decade to promote bioscience business startups and growth; and supporting his alma mater in various capacities, including the board of the alumni association various committee roles and even making a donation to set up an endowment that funds student-activity clubs. Retired from the company and now living in Manhattan, he was back on campus this spring, taking courses with students less than a third his age.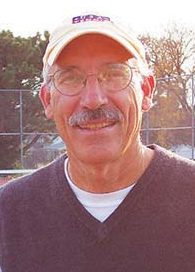 Ken Brown, Tennis Coach, Independence
In 2009, the United States Tennis Association declared that Independence, Kansas, was one of the three Best Tennis Towns in America. That was largely a tribute to the coaching career of Ken Brown, a man who didn't start to play the game until his sophomore year at Fort Hays State. This Hutchinson native's connection to tennis "was almost an accident," he says, suggested by fraternity brothers to meet a phys-ed course requirement. He took to the game, and brought that interest with him in 1966 to his first and only job—political science instructor at Independence Community College. Brown built ICC's tennis program, then coached the girls high school team in town, winning four state titles, seeing five players capture individual state championships, and being  named Coach of the Year in 2000 and 2007. What accounted for such success? "It wasn't something in the water: it was in the sweat," Brown says. A very active city recreation program, nice facilities adjacent to a summer attraction like the city pool, and "a lot of people who love the game," he said, all came together to make Independence a tennis mecca.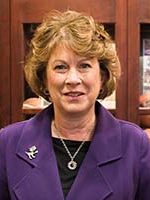 Amy Button Renz, K-State Alumni Association, Manhattan
When Amy Button Renz left one home for college, she found another. Shortly after she earned her degree in 1976, this Hays native and third-generation K-Stater joined the university's Alumni Association staff, and for the past 23 years has been its president and CEO. "There was never any doubt I would become a Wildcat," she says. And for those who know her, there was little doubt she'd excel in that role. For the past 16 years, the association has ranked No. 1 among Big 12 universities for the percentage of alumni who are members. She was the winner of the university's first Amethyst Award, for extraordinary achievements to further the K-State mission, and led the search committee for a new athletic director, who likely will face the gargantuan task of hiring a successor to the legendary Bill Snyder. She took that task on with no reservations. "I was honored that President (Richard) Myers asked me to serve as the AD search chair," she says. "It helped that I served in the same capacity when John Currie was hired and we followed the same process. The K-State Wildcat family has already embraced Gene Taylor and his family."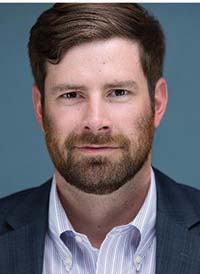 Chris Callen, Builders Plus Construction, Wichita
Growing up, says Chris Callen, "I had zero intention on entering the construction industry." While his father was building a construction company in Garden City and Wichita, young Callen focused on performing music and information technology, earned a degree in management information systems at KU, and started a career in corporate IT development. But something was missing. "I missed the satisfaction of being able to tangibly touch and feel my day's work," he says. Back, then, to the family business, where he's a living example of how construction has embraced technology. "We are betting on this level of technol-ogy saturation setting the stage for dramatic process re-engineering," Callen says, and the company's creation of its Grit Virtual division testifies to that. He's part of a new generation of entrepreneurs in Wichita, a city famous for them. But in 2015, a community analyst identified flagging entrepreneurship as a key challenge there, and his company responded by providing 2,200 square feet of free space to startups, now a thought leadership hub known as GroundWork.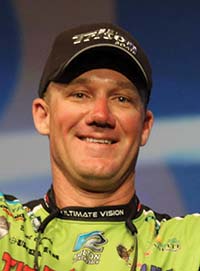 Brent Chapman, Master Angler, Lake Quivira
On a family camping trip to Melvern Lake, young Brent Chapman saw a local bass club weigh-in at a fishing tournament and was—well, hooked. "I can pretty much tell you every detail of that day when I thought, 'That's what I want to do,' " Chapman says. Instead of practicing baseball six days a week, Chapman practiced fishing six days a week at Lake Quivira near his family home. "Having a 220-acre lake in your backyard was a good place to hone my skills," he says. That hard work paid off in 2012, when Chapman became the Bassmaster Angler of the Year, a title only 22 men have won since 1970. "As a professional angler, it's probably the top honor you strive to win," says Chapman, who also has won four Bassmaster tournaments and has earned more than $1.65 million in his pro career. Chapman, his wife, Bobbi, and their two children travel to tournaments nationwide. At the end of this season, Chapman will raffle off his boat (retail price: $83,695), with proceeds going to Folds of Honor, which provides scholarships to children and spouses of fallen and disabled service members.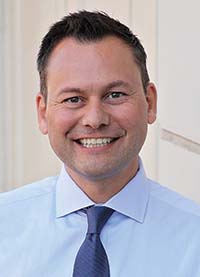 Ramin Cherafat, McCownGordon, Olathe
Ramin Cherafat was born in Tehran, but after the Iranian revolution of 1979, his parents thought the better choice was not sticking around. His mother was a Kansas City native, and young Ramin has been here since first grade. "I love it here," he says. "Most of my family has moved to the coasts, but my family and I have stayed here and made this our home." He earned a degree in construction science at K-State, finding it the perfect mixture of engineering and business. "I have no family history in the construction industry, but I absolutely love it," says Cherafat, who joined McCownGordon in its early years and will become its CEO in 2018. "I've been fortunate to be exposed to many areas of the construction business and over the past 10 years, really focusing on the business aspects of the industry—that's the part I've come to appreciate and enjoy the most." The best part of working in the Midwest, he says, is that people expect and demand integrity and high quality. "What we've seen is that people and clients are very loyal when they feel valued and appreciated."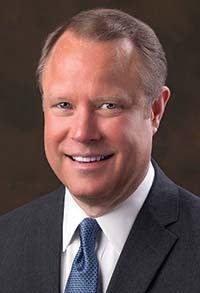 Steve Coen, Kansas Health Foundation, Wichita
Steve Coen loves Kansas. Growing up in St. John, he'd gather his four sisters and tell them all about the fun facts of the state of Kansas. He also started a Kansas club. In fifth grade, he was asked to pick a state for a book report. Guess which state he picked? That love of Kansas spilled into Coen's professional life. He served as a legislative assistant to Sen. Bob Dole and was the state director of Dole's four Kansas offices. Coen's travels took him to every county seat in the state, plus three years in Washington, D.C. and around the country during Dole's presidential campaigns. "Sen. Dole was a real leader in making good things happen for our state, and really, our nation," Coen says. Coen's state pride and experience helped him land at the Wichita-based Kansas Health Foundation, where he has worked for 30 years and is now its president and CEO. "We're the largest health foundation in the state of Kansas," Coen says with pride. "We have an asset base of around $500 million. We give away about $20 million a year. We're a substantial foundation, even on a national basis."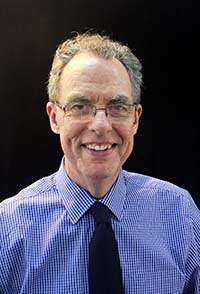 Jim Correll, Independence Community College
Jim Correll's hometown of Satanta is about as far away as you can get from Pittsburg and still be standing in Kansas, and among the many differences between the two regions, southeast Kansas is generally regarded as the state's poorest region, one most in need of economic development. Correll step-ped into that breach in 2006, when he was hired to lead a new course line at ICC called the Successful Entrepreneur Program. "Over time," he says, "I came to realize that the traditional approach I was trying to use to spawn new businesses and help existing businesses was not very effective." His revelation came in 2011; the Kauffman Foundation-backed Ice House Entrepreneurship Program led to creation of ICC's Fab Lab, promoting business startups. It helps start-ups and existing small businesses, offering maker space and entrepreneurship instruction. "The No. 1 thing holding rural Kansas back is mindset," Correll says. "Every rural community should be offering the entrepreneurial mindset class. … Without the change to entrepreneurial mindset, most of the other stuff, won't work."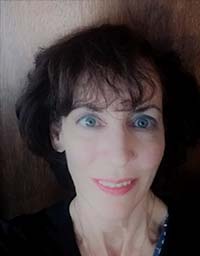 Marcia Cox, Cox IT Global Solutions, Manhattan
"I never tire of new challenges," says Marcia Cox, and true to that spirit, she has applied her business-development skills in six countries on four continents, and eight states in the U.S. She currently balances the growth of her own IT-services company, Cox ITGlobal, with duties as director of business development for ClearWin Technologies' SchoolZone  mobile app, an innovation that notifies parents about early dismissals, tracking bus locations or assisting with fundraising. A native Californian but world traveler as part of a military family, she earned a degree in business administration from California State-Sacramento, then an MBA at the University of Colorado, and moved to Kansas 12 years ago. "I feel at home now," she says. Working in IT in rural areas can pose challenges, but "we have high enough Internet speed out here, and we have talented people that are tired of the large cities and can be recruited to come live here," she says. Low overhead, the ability to work from home, online access and support from a major research university are all attributes that give Manhattan special appeal, she says.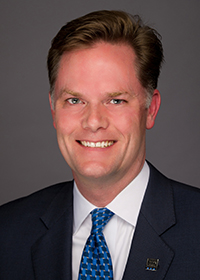 Ashley Cozine, Cozine Memorial Group, Wichita
Ashley Cozine quickly learned that in the family funeral home business, your time is not your own. Cozine recalls how many times his dad was pulled away from dinners, sporting events, holidays and even vacations to attend to a family's needs. "As I grew older, I realized just how much he was helping people and positively impacting lives at a very difficult time," says Cozine, who worked summers at Cozine Memorial Group. The business encompasses Broadway Mortuary and the Kensington Gardens cemetery in Wichita. Armed with a diploma in social studies and political theory from Oxford University (Cozine was a congressional intern for Sen. Nancy Kassebaum in college), he stayed in the family bus-, iness and became a third-generation funeral director. He is president of the National Funeral Directors Association and was the Kansas Funeral Director of the Year in 2009. "Wichita has been home to our family for five generations, so I definitely see my role as being responsible to the needs of our community," Cozine says. "Our goal is to continually raise the bar of service to others."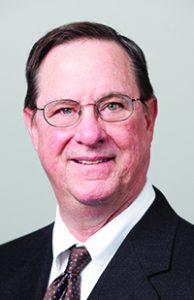 Tom Dondlinger, Dondlinger Construction, Wichita
When Tom Dondlinger went to construction job sites as a boy, his dad would walk the projects while young Tom mostly built stuff in dirt piles. "Now how fun is that?" Dondlinger says. The dirt may have rubbed off, but the allure didn't. The projects he oversees are much bigger these days as president of Wichita-based Dondlinger Construction, which was founded in 1898. And since Dondlinger came aboard the family business, technology has improved from when slide rules were the norm. "I still have the slide rule on the shelf in our office conference room used by one of the giants of the second generation," Dondlinger says. "I'll ask our young folks in our office if they know what it is, and they don't have a clue." Those young workers and all employees are the driving force behind the company's growth, Dondlinger says. Adding to the work force, however, has its challenges, he adds. "We are partnering with industry organizations such as the Associated General Contractors of, Kansas, educational institutions and others in giving young folks the opportunity to learn about the construction industry and the opportunities it affords them," Dondlinger says.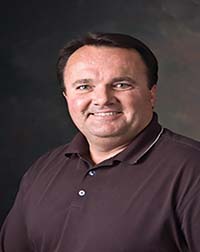 Brett Erckenbrack, Cloud County Community College, Concordia
In 1989, then-athletic director Dennis Erkenbrack didn't have to look too far to find his next women's basketball coach at Cloud County Community College: his son, Brett.Turns out, it was a great hire: In 28 years at Cloud County in Concordia, Brett Erkenbrack has amassed 634 victories, the most in Region VI women's basketball. In 2001, Erkenbrack's Lady Thunderbirds became the first Kansas team to win the NJCAA Division I national championship. This year, Erkenbrack earned induction into the NJCAA Women's Basketball Coaches Association Hall of Fame. "I am very proud of the fact that Cloud County Community College women's basketball has been able to provide life-changing opportunities to so many young ladies from Kansas as well as those from all over the country and world," says Erkenbrack, a graduate of Concordia High School, Cloud County and Kansas State University. Dennis Erkenbrack, by the way, has the most wins (502) in Cloud County men's basketball history. "Concordia and north central Kansas,,  Brett says, "have been good to our family." 
Susana Eshleman, Children International, Overland Park
Growing up in Bahia Blanca, Argentina, Susana Eshleman honed her business skills alongside her grandfather, who took her to the poorest parts of town to serve those in need. That experience prepared her for her current role as CEO of Children International, a non-profit that provides resources for youth in poverty all over the world. On a recent trip to Honduras, Eshleman met a Children International graduate who in turn has hired 12 other CI graduates. "How cool is that?" Eshleman says. "I am incredibly humbled to meet the kids, youths and families that we serve. Their joy, strength, faith, courage and determination are most inspiring." At 16, she arrived as a foreign-exchange student and attended the University of Nebraska,  later earning her MBA from Harvard Business School before beginning her career at Hallmark. "What surprised me while I was in college was how much I enjoyed working with and leading people," says Eshleman, a married mother of three. "I realized that this was an important competitive advantage I had as a businessperson."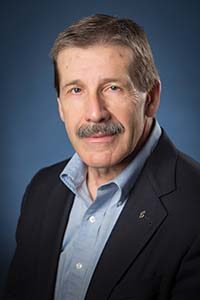 Lou Gehring, The Foundation for Shawnee Mission Medical Center, Merriam
What makes a good fundraiser? For Lou Gehring, a Dallas native who holds a master of music degree from Southern Methodist University, it's a combination of skills. "Fundraising truly is art and science together," says Gehring, the executive director and CEO of The Foundation for Shawnee Mission Medical Center. "To be truly successful, you have to go about it in a very creative way. It's really not about buildings. It's not about equipment. It's about how we can change people's lives." Last year, the foundation enjoyed its best fundraising campaign, raising $11.5 million. The bulk came courtesy of Doug and Nan Smith, who contributed $7.5 million toward the new B.E. Smith Children's Center that will house the LeAnn Britton Infant Development Center and the Shawnee Mission Health Early Learning Center. In 2009, the Assoc-, iation of Fundraising Pro-essionals' Mid America Chapter named Gehring its Outstanding Fundraiser of the Year. "It's been wonderful to serve here," says Gehring, who joined the foundation in 1995., "It's a hard place to walk away from."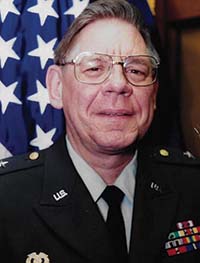 Ed Gerhardt, National Guard Museum, Topeka
In almost 40 years in the Kansas National Guard, Brig. Gen. Ed Gerhardt never saw combat. But when 9/11 shocked the world, Gerhardt had a direct impact on those who defended our nation. "I felt a lot of pride that the leaders that we trained took their units off to combat in Iraq, Afghanistan and other places," Gerhardt says. These days, the Netawaka native serves as president of the Kansas National Guard Museum in Topeka. Some of the museum's exhibits that Gerhardt made himself focus on the global war on terrorism. "I've been a curator for the museum for a long time and the chief fundraiser," says Gerhardt, who is also a member of the Kansas National Guard Hall's of Fame. "For the soldiers that are still serving, we want to tell their story as well." In addition to his work with the Guard, Gerhardt spent 39 years as a school principal, including 28 at Village Elementary in Emporia. "My original goal in high school was to be a school principal," he recalls. "I got in the Guard, loved the Army, loved the National Guard, and I just stayed in."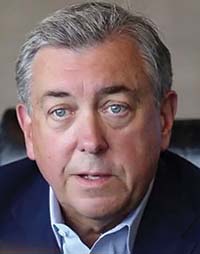 George Hansen, Enterprise Center, Fairway
With a baby on the way and in need of health insurance, Massachusetts native George Hansen reluctantly took a management position at a restaurant rather than pursue law school. He then began operating 20 restaurants before his business career took flight. He eventually was recruited to run an Ohio-based chain of 750 restaurants—yes,  Wendy's—then led operations for Denny's, Wichita-based Rent-a-Center and Leawood-based Carstar. After another move, Hansen returned to the Kansas City area to lead tech startup Zave Networks, which was later sold to Google. Today, he's president and CEO of the Enterprise Center of Johnson County, a non-profit that provides advisory services and networking connections for high-growth companies. "We are a region experiencing an innovative rebirth," Hansen says. "People all around us are creating miraculous products and services and reshaping our world. I'd argue that through the next decade, there will be no more exciting place to be in business than right here in Kansas and the surrounding region."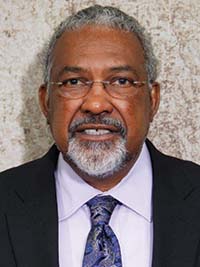 Ron Holt, Kansas Leadership Center, Wichita
In 14 years as assistant county manager for Sedgwick County, Ron Holt oversaw functions including entertainment, culture, recreation, public safety and community development. Perhaps his greatest achievement was spearheading the project for Intrust Bank Arena, which opened in downtown Wichita in 2010.  "It was a wonderful opportunity," says the recently-retired Holt. "We ended up with a very successful project, including working with the community to pass a 1 percent sales tax for 30 months. We ended up with a fully paid-for facility. It was done on time and under budget." An Arkansas native, he has spent his adult life in Wichita, and was president and chair-man of the board at KG&E, which later merged with KP&L and became Westar Energy. He now serves on the board of trustees of the Kansas Leadership Center. "We work with the staff and try to make sure that the mission, the vision and goals and objectives of the Kansas Leadership Center are carried out," he says. "We try to provide resources and training to help people find their way in civic leadership."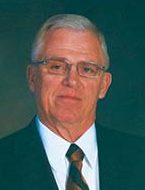 Steve Irsik, Irsik Farms, Ingalls
The Irsik family name is virtually synonymous with Kansas agribusiness. One reason for that is the growth of Irsik Farms under the guidance of Steve Irsik, a man who has never forgotten what the past means to the present—or future. "Sometimes," he writes on the company Web site, "you have to look back to move forward." Among the factors that shaped his own past was the guidance of his mother, Pauline, who taught him to cherish liberty and freedom, to understand that success does not come without a price, to be a team player and to trust in God. "With an influence like this," Irsik says, "how can you not wake up each morning and be proud of who you are, and where you came from?" His maternal great-grandparents immigrated to Kansas from Russia, and his grandmother used to recall hearing herds of buffalo trampling over the family's sod dugout. "With a background and legacy like this, working hard is a given, not an option," says Irsik, whose family has built an empire covering thousands of acres of farmland, ranchland, cattle-feeding operations and dairy production, among other holdings.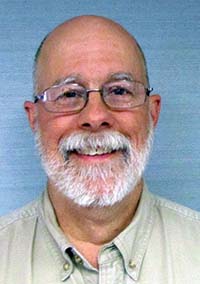 Bob Jevons, 3D Square, Kansas City
One day in the work-shop he inherited from his father, physcian Robert Jevons had the darndest time trying to clamp a square into a corner. "My kids were young, and I wanted to build them a toy box," Jevons says. "I don't know if you've ever tried to build a box out of wood, but it's hard. You can't hold the four pieces together." So he invented the L-shaped 3D Square. Just like that, the doctor was an entrepreneur: 300,000 squares have been sold since he started his company in 2001. After working 184 trade shows, he now spends six to eight hours a week on the business when he's not renovating his home and farmhouse. Jevons, a former chief medical officer at Providence Medical Center, practices medicine twice a week at Providence's Wound Care Center and also does hospice work. A native of Arlington, Va. (his father was a forensic scientist for the FBI), Jevons finished medical school in 1990 after his residency at the University of Kansas Hospital. He has practiced in Wyandotte County ever since. "That was on purpose," he says. "Wyandotte County needed doctors more than Johnson County did."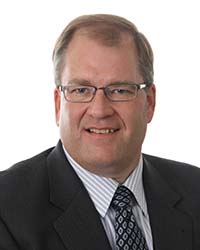 Ken Johnson, Hutchinson Regional Medical Center
Hospitals and hard work have been the hall-marks of Ken Johnson's life. His mother worked in a hospital, and his first full-time job came at a hospital, if you don't count working in a hospital part-time during college, putting together instrument sets and prepping patients for surgery. "I grew up around hospitals, and the environment felt very comfortable to me," says Johnson, whose brother is a practicing physician. For the first six years of his career, Johnson was an internal auditor at Hutchinson Hospital Corp. Over the next 25 years, he held leadership positions at large and small, for-profit and not-for-profit hospitals in Wichita and Alabama before returning to Hutchinson. Before serving as president and CEO at Hutchinson Regional Medical Center, Johnson was its COO and CFO. Guided by his Christian faith, he engages in the mission and work of organizations that assist those with limtied resources, from meeting housing needs to securing employment to doing laundry. He also serves on the board of the Hutchinson/Reno County Chamber of Commerce.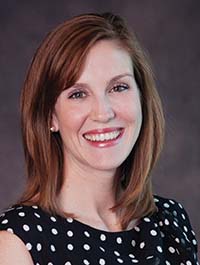 Amanda Kiefer, Federal Home Loan Bank, Topeka
If you ever get the chance, have Amanda Kiefer recite the litany of Dad-isms her father used to drop on her. Our favorite: " 'Amanda, if it were easy, I'd do it!' This, when I was learning how to change the oil and the brakes in my car," she says. But the influence of that Navy veteran, as well as her mother and her stepmother, played key roles in setting Kiefer on the path that has made her first vice president and HR director for the Federal Home Loan Bank. She went into corporate law after earning a degree in political science at K-State, and has served as president of the Topeka Bar Association and chaired the Kansas Bar Association. In her current role, she's out of the legal game, a move that was difficult, she says, adding, with a hint of Dad's humor, that "shockingly, to me anyway, I can't engage in attorney-client protected conversations anymore!" But she appreciates the way the bank makes a difference at the community level, as with a recent award of $10,000 for scholarships through the Alpha Phi Alpha fraternity. "It's wonderful," she says, "to work for an organization that is committed to making a difference."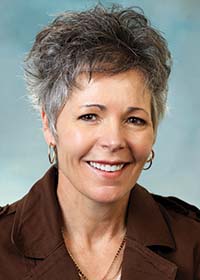 Cindy Lane, USD 500, Kansas City
Perhaps no one had more influence on Cindy Lane than her mother, Rose, who grew up in a Portuguese community in Massachusetts before moving to Parsons and absorbing Kansas culture. Despite the challenges, Rose graduated from high school, even as a married woman. Today, Cindy Lane oversees the Kansas City, Kansas School District that is attracting families from across the world. Forty percent of KCK children speak languages other than English—70 languages in all. "I understand a little of their journey," Lane says. "The story for me growing up was, if you focus and you do hard work, you can achieve whatever it is that you want to." That hard work helped Lane become the 2016 Kansas Superintendent of the Year. "Overwhelming," she, says of the honor. "I'm part of a team. Receiving that recognition was an affirmation that people believe we're on the right track." More proof came last fall when Kansas City, Kan., passed a $235 million bond referendum for KCK schools that Lane says will allow "every child to have access to a quality school facility, in which to learn."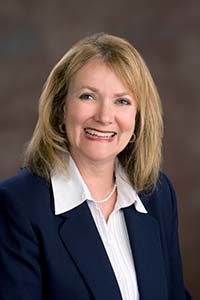 Diane Lee, Swindoll Janzen Hawk, & Loyd, Hutchinson
Whenever Diane Lee joins a board of directors, she usually finds herself on the finance committee. After 43 years as a certified public accountant, that's no surprise. Such is the case with Blue Cross Blue Shield of Kansas. The difference here is Lee has a little more influence as the insurer's board chair. "I am strongly behind helping develop programs in communities that improve access to people in those communities," says the Hutchinson native. "I am also in favor of providing assistance in managed care for those who have chronic conditions." After earning her bachelor's of business administration (magna cum laude) with a major in accounting from Wichita State University, Lee began work at the accounting firm BSE in 1974 and eventually became a partner. "I decided I really liked the business world," says Lee, the mother of three. "I really liked being in that environment. It's been a wonderful field for me. It has been just what I was looking for." In 2012, BSE merged with Lee's current firm, Swindoll, Janzen, Hawk & Loyd, where she is a principal.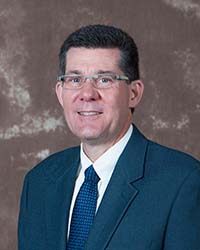 Myron Leinwetter, Blue Cross Blue Shield of Kansas, Rossville
During his high school years in Atwood, Myron Leinwetter worked at the local pharmacy, sparking an interest in medicine and preparing him for medical training and ultimately his family-practice specialty. "The lessons I learned in Atwood are applied every day in my professional career—hard work, res-ponsibility, service to others and doing the right thing the right way," says Leinwetter, a lifelong runner. Leinwetter came to Blue Cross and Blue Shield of Kansas from the Shawnee County Community Health Center, where he worked with the uninsured, the medically underserved and Spanish-speaking patients. At Blue Cross, Leinwetter says he helps to promote increased provider reimbursement for primary-care physicians to manage population health and practice preventive medicine. "We are working on changing from the current fee-for-service reimbursement system to value-based programs that reward quality medical care," he says. He's also is involved in programs to combat fraud, waste and abuse in medical care. "A very interesting part of my job," he adds.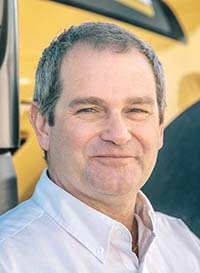 Brian Lang, Lang Diesel, Inc., Hays
Nearly 30 years ago, Brian Lang had a tool box and a vision. He started a one-man operation re-, pairing farm machinery, then moved into equipment sales. Today, Lang Diesel is not only one of the state's biggest farm-supply operations—it has offices in 12 cities, ranging from Dodge City to Topeka—it's been on a two-decade-and-counting run as the nation's top seller of AGCO's Gleaner combines. Last year, the supplier recognized LDI among its top five in overall sales for 2015; it has been in the Top 10 since 2000. Lang, his wife and two sons operate the business today, providing new and used farming equipment from nearly 20 manufacturers, including tractors and combines, construction equipment and four-wheelers. LDI also offers parts and service, including precision-ag tools that help farmers maximize yields and optimize applications of fertilizer, herbicides and pesticides. Brian Lang also sits on the board of directors of Hays Medical Center, which recently became a part of the University of Kansas Health System.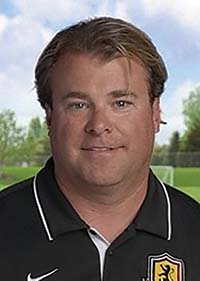 Rob Million, Puma FC, Overland Park
Rob Million's career path quite literally followed a bouncing ball, and two developments that were wholly unrelated—other than their connection to soccer—have made him a central figure in the emergence of youth soccer around Johnson County and the Kansas City region. One can be traced to his childhood in Quincy, Ill., where a Scottish transplant named Jack Mackenzie became soccer coach at the local college and developed a youth recreational league in town, years before the sport would catch on  nationwide. The other was Sporting Kansas City's emergence as a spark for youth soccer interest. In between those events, Million earned degrees in history and sociology from Mizzou and an MBA from Webster University. He worked for years in distribution of paper and food-processing equipment, and had his own company, Million Packaging, but never forgot his soccer past. In 2009, he co-founded Puma FC, an Overland Park non-profit club that has swelled to nearly 900 players ages 4-18. A contributing factor in its growth, he said, was the city's support for the sport with first-rate facilities.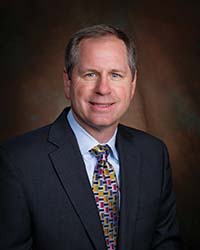 Gary Oborny,  Occidental Management, Wichita
The power and promise of entrepreneurship created business sectors that still drive Wichita's economy, but in 2013, city business leaders decided the city needed new ways of thinking about business creation. That's when the Greater Wichita Entrepreneurship Task Force was commissioned, and co-chairing the effort, is Gary Oborny, a man with a career path as diverse as anyone you might find in Kansas. Currently the chairman of a real-estate development firm, he started his own construction company as an 18-year-old at Wichita State University, and has gone on to oil and gas investing, commercial real estate, construction, hydroseeding and liquor-store ownership,, among others. He knows the vernacular of success. "Wichita has had a long history of entrepreneurial leaders," he says, and is a very creative community. "We make a lot of stuff, so it puts us on the ground floor of entrepreneurial innovation." One of many priorities of the task force, he says, "is to make sure that entrepreneurship is systemic to the DNA of our youth." A Wichita native, he says his call to so many varied ventures was grounded in his natural curiosity.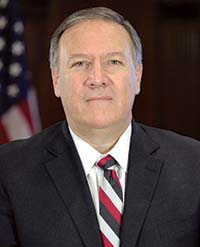 Mike Pompeo, CIA, Wichita
Public policy and public service put Mike Pompeo's name on a global marquee—he is, after all, director of the world's foremost intelligence agency, the CIA. But before he would hit Washington as a public servant, entrepreneurship is what made Pompeo a Kansan. More on that in a moment. A native Californian, Pompeo earned a mechanical engineering degree from West Point, gradating first in his class. After fulfilling his active-duty commitment to the Army, he earned a degree from Harvard Law School, then worked for a prominent Washington law firm. When the entrepreneurial bug bit, it called him home to Orange County, where he founded Thayer Aerospace, led it for a decade, and sold it. He become president of Sentry International, a Wichita company that sells oil field equipment, and one with a minor investor called Koch Venture Capital, a name synonymous with Kansas entrepreneurship. From there, it was on to public service, riding into the U.S. House in 2010 on the crest of the Tea Party tidal wave. Three elections later, he was President Donald Trump's choice to lead the CIA.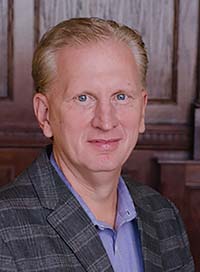 Steve Radley, Network Kansas, Andover
Straight out of college, Steve Radley headed to Los Angeles with dreams in his heart and a screenplay in his hands. After a few months, Hollywood wasn't quite right for him, so he headed back to the Midwest and settled in Wichita. Radley earned his MBA at Wichita State University and was hired as a product manager for a startup technology company called Brite Voice Systems, which grew sales from $6 million to more than $150 million in eight years. The culture of Brite encouraged risk-taking and responsibility, Radley says, with product managers in charge of their own product lines. Radley later opened and sold a housing dealership before becoming president of Network Kansas, which helps Kansas entrepreneurs grow and start their own businesses. "I'm passionate that Kansans must believe in themselves and that we have the aptitude, passion, and resources to solve our own issues," says Radley, who recently started a rewrite on that screenplay. "We must ensure that underserved populations are connecting to resour-ces so that they have the, same opportunity to pur-, sue their dreams."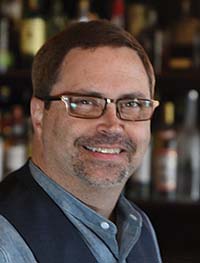 Steve Revare, Tom's Town, Leawood
Entrepreneurship is in Steve Revare's blood. His mother opened her own business in the Prairie Village Shops center in the 1970s, and that had a strong effect on young Revare. Along with childhood friend David Epstein, Revare co-founded a marketing and communications firm and later a phone app before the pair opened Tom's Town Distilling Co. last year in Kansas City's Crossroads district. "There's a defiant entrepreneurial spirit here that makes people question the status quo," says Revare, who still resides in Prairie Village. "If something important doesn't exist here, we'll find a way to make it so. And the entrepreneurs here take care of people. They create jobs, pay taxes, and give back to the community." Yes, Tom's Town is a nod to the days when Tom Pendergast ruled Kansas City in the 1920s and '30s during Prohibition, which Pendergast basically ignored because "the people are thirsty," as he famously said. Tom's Town was named after Revare learned that his uncle was the U.S. attorney who took down Pendergast for tax evasion. "It seems like it was all planned ahead of time," he says.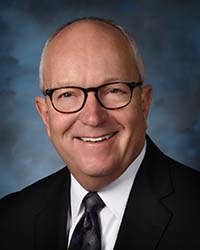 Dave Rindom, MGP Ingredients, Atchison
Born, raised and edu-cated in Atchison, Dave Rindom says he started life with "a work ethic that has paid off." That ethic helped him and six siblings pay their way through high school and college—in his case, hometown Maur Hill Prep, then to K-State and back home to Benedictine College for his business degree. A short stint in the, utility sector preceded what, he thought would be a temp-, orary move, to the company that is now MGP Ingredients. "My plan at that time was to stay a couple years, pay off some student loans and move on," he says. "That was almost 38 years ago." Today, he's the chief administrative officer for the grain processing and distilling company. "I started at this company because of the people and I stay because of the people," he says. Workplace demographers say Rindom's career is a vanishing con-struct, but he hopes not: "We lose a lot of heritage knowledge when long-time employees retire, but we now tend to hire talent that bring new, fresh ideas to the workplace.  We've seen that happen at MGP in the past several years and company's success is at an all-time high."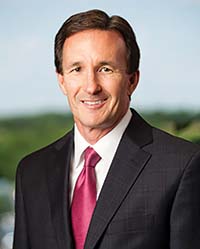 Dave Robertson, Koch Industries, Wichita
In high school, Dave Robertson recalls, he was better at math, accounting and statistics—subjects that pointed toward business. "My hope was to be able to raise and support a family." We'll consider that a major check-off on his lifetime to-do list. Without having to leave Kansas, he was able to leverage his business degree from Emporia State into a career with America's second-largest private company, with revenues topping $100 billion. His route to president and COO was mapped with "three defining influences in my life. First, my parents. I was very fortunate to have two of the finest people in the world as parents. Second, I started working at a young age, which helped me understand the value and rewards of contributing to value adding initiatives. And third, participating in athletics helped me understand winning, losing, and the importance of being a team player." Koch values, in many ways, are Wichita values, which is why a company that could make its headquarters anywhere is still based there. "We recruit in the Midwest and really like the values and work ethic of the people," he says.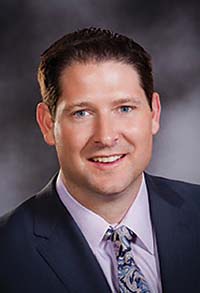 Ron Ryckman, Kansas House, Olathe
Right after Rep. Ron Ryckman Jr. voted on a bill on the floor of the Kansas House of Representatives, he heard a familiar voice from a man sitting over his right shoulder. "Ronnie!" shouted Rep. Ron Ryckman Sr., who disapproved of the vote. Father and son disagreed that day, but they enjoyed four years serving together in the Kansas House, with Ryckman Jr. representing Olathe and Ryckman Sr. representing Meade, where he taught high school government for 30 years. One of his students was his son. "He's always been my role model," says Ryckman Jr., a graduate of MidAmerica Nazarene, where he played basketball. "It was never discussed that we would go into politics. To be able to spend that kind of quality time with your father was definitely a blessing." These days, Ryckman Sr. calls his son a new name: Speaker of the House. Ron Jr. was chosen as speaker in December, and he's been busy ever since. "There's a lot more interview requests, emails and phone calls," he says. "People are stopping you at the grocery store. It's provided a lot more opportunities to discuss issues."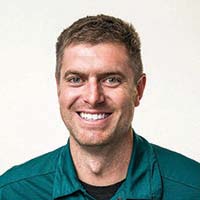 Jeremy Rusco, Dynamic Discs, Emporia
Remarkably enough, it started with eBay. Jeremy Rusco made his first sale in 2005, and just like that, Dynamic Discs was born. His college hobby at Emporia State has blossomed into a manufacturing and retail enterprise, selling the necessities of disc golf at three locations, staffing a distribution center and, since 2012, coordinating production with a Swedish company specializing in their manufacture. "I never thought Dynamic Discs would be my full-time job or career, and never had ambitions for it to be anything more than my college hobby," he says. Of course, a lot of 12- and 16-hour days were required to give the company its national profile in the sport, but now, says, "I'm blessed to be working with the best team in the industry and love that I consider each and every one of them my friends." Disc golf, he says, is the fastest-growing sport in the U.S.—there are more than 5,000 courses nationwide—in large part because it appeals to all ages, abilities, and walks of life, and doesn't require the skills of an Olympic athlete.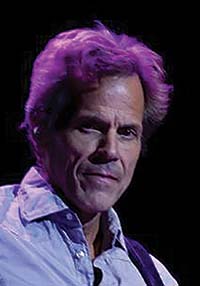 Stanley Sheldon, Musician, Lawrence
Peter Frampton may have piloted the plane, but for much of the musician's career, he's had a wingman flying bass in Stanley Sheldon. He was born in Ottawa in 1950, "great timing for growing up and evolving right along with a newly blossoming art form: Rock 'n' Roll," Sheldon says. Early inspiration came from the likes of Buddy Holly, Chuck Berry, Elvis and others, then the Beatles, who helped set his path. He was, he says, "thoroughly convinced about what I wanted to pursue as a career." A rocker's lifestyle, though, proved to be an emotional drain, and he heard an inner call to come home. "I sort of forced myself to embrace being back in Kansas," he says, to take advantage of a healthy support system of friends and family. He also enrolled at KU—at age 40—and by chance ended up studying the music of Latin American slave societies, reveling in the links between Blues, Jazz, R&R, Cuban Son, and Brazilian Samba. A 5-year reunion tour with Frampton ended last year, and Sheldon now plays in local bands. "There seems to be no shortage of work in this area," he says, "playing all the styles that I love."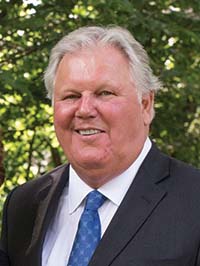 Rick Standard, R.M. Standard, Leawood
There are home builders, and then there are the Rick Standards of the world. And if you think the name fits the occupation, you're exactly right: R.M. Standard is the standard for upper-end luxury cus-, tom home construction in the Kansas City region and beyond. Standard, a native of New Jersey whose family moved here when he was middle-school age, earned his business degree at KU and married that with his experience during high school and college, working for a heating and air-conditioning contractor. "I found out I loved being around housing," he said, and like many a fledgling builder, he started with smaller homes, then made the strategic decision to focus on the luxury market. From $750,000 on up to $5 million or more, he and his son Brett deliver spectacular custom-built homes, spanning 18,000 square feet or more, with amenities like golf simulators, a popular new option, or interior sports courts. "The bigger the home, the more complicated," Standard says. "With these homes, people put in what they want to—they don't compromise on anything."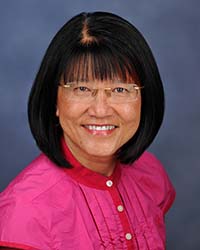 Kara Tan Bhala, Seven Pillars Institute, Lawrence
As the manager of a billion-dollar Asian market fund for Merrill Lynch, Kara Tan Bhala enjoyed all the trappings of the Wall Street life. She met Prince Charles and sat in meetings with presidents and prime ministers from across Asia. But after a few years of the hustle-and-bustle of New York, and with a newborn daughter in tow, she wanted a new life that included a farm—preferably 10 acres. Husband Raj Bhala, who is now a law professor at the University of Kansas, had connections to the university, so the family headed to the Midwest. "My friends on the East Coast thought it was insane," says Tan Bhala, who earned both her master's and doctorate in philosophy at KU. When the recession hit in 2009, Tan Bhala created the Seven Pillars Institute, a think tank that combines her knowledge of global financial markets and ethics. Prospect magazine, based in Britain, short-listed and cited Seven Pillars Institute's research last year in its Think Tank Awards. "I recruit globally because it is a virtual institute," the Malaysian native says.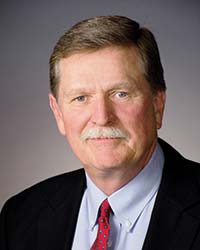 Montie Taylor, Great Southern Bank, Parsons
Montie Taylor likes to think of himself as a low-key, behind-the-scenes type of guy. But point to any civic stage in Parsons, and you'll find Taylor in either the cast or crew. His day job entails executive duties at Great Southern Bank, a career he was drawn to because "It was extremely gratifying to help people," he says. "I came to realize that my customers' success was the best way to gauge my own success." But he's also heavily engaged in organizations that enrich the quality of life in Parsons—roles with the Great Plains Development Authority, bringing new life to the former Kansas Army Ammunition Plant; JOBS, Inc., a private development fund that has helped boost employment; Labette Community College as a board of trustee member, and non-profits like the Parsons Educational Foundation, Parsons State Hospital & Training Center Foundation and many others. A native of Crawford County who grew up on dairy farm, Taylor says he likes to think of Southeast Kansas "as the "middle of everywhere." And there, it seems, Montie Taylor is in the middle of everything.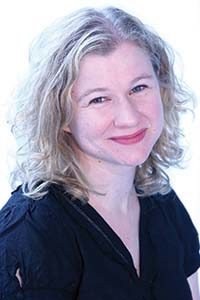 Catherine Trieschmann, Playwright, Hays
Nearly 1,500 miles separate Hays from the off-Broadway stages of New York—and a lot more miles to theatrical venues in London. But Catherine Trieschmann has found a way to bridge those distances as a playwright working from Hays, where her husband is on the faculty at Fort Hays State. Successfully enough that even The New York Times has interviewed her about the challenges of getting to the stage there from Ellis County. Her play "Crooked" premiered in London in 2006 and then Off-Broadway in 2008, but  "I already had an agent in New York then, which made launching a career from Western Kansas much, much easier," she says. She's used her current surroundings to infuse life into her characters. "The cultural and geographical landscape of Kansas has greatly inspired me creatively," she says. "All my characters are fictional, but the soil I stand on informs them profoundly. … I've found the severe beauty of the Great Plains haunting, evocative and full of stories. While it's sometimes difficult to live so far from the hub of my industry, the cheap cost of living has enabled me to focus solely on my writing career."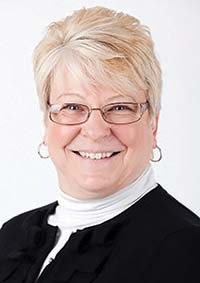 Sheree Utash, Wichita Area Technical College
The future is bright for Wichita Area Technical College, which is in the process of affiliating with Wichita State University to become the WSU Campus of Applied Sciences and Technology. Piloting the transition is Sheree Utash, who has been at WATC since 2008 and is in her second year as its president. WATC is the largest technical college in Kansas, with 6,000 students and 425 employees. As the manager of Wichita's National Cen-, ter for Aviation Training, WATC can recruit regionally and nationally, Utash says. "We as a technical college exist as a microcosm of our community," says Utash, a Wichita native who veered into higher education after selling ads at The Wichita Eagle. "As the community business and industry goes, so does the technical college," she says. "We work every single day to change the image of a career in technical education. The jobs of today in manu-facturing are certainly not the jobs of yesterday. They are highly technical. They have a lot of math and science knowledge and skills that need to be demonstrated. That's the future. That's what we're training for."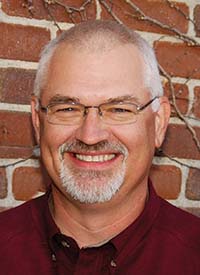 Brett Walton, Waltons, Inc., Wichita
At Walton's Inc., a Wichita-based meat-processing equipment and supply company, there are plenty of Waltons to go around. Brett Walton is the president and CEO; his sister, Stephanie, is the office manager; his wife, Sandy, is the creative director; and their two sons represent the third generation in the business. The man who started it all was Brett's dad, Don, who founded the company in 1986 as Mid-Western Research & Supply, after realizing a need for on-site meat-processing expertise. Brett, who had worked at a meat processor in Valley Center while in high school, joined his father in 1996 and took over as president and CEO in 2010. The company was renamed Walton's Inc. in 2012. When they're not focusing on the business, the Waltons focus on families by supporting FaithBuilders and Pass It On-Outdoor Mentors. "FaithBuilders works with kids and parents to help break generational cycles of destructive behavior and keep families intact," Brett says. "Pass It On-Outdoor Mentors gives kids from the city a chance to participate in fishing and hunting activities."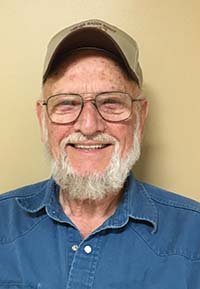 Don Werner, Werner Wagon Works, Horton
Don Werner began restoring wagons in 1988 on a part-time basis. Now he's in his Horton shop six days a week, and some Sundays, connecting with a piece of the state's past. Werner Wagon Works builds and restores every type of wagon you can imagine, from covered wagons to chuck wagons to prairie schooners to stagecoaches. The company will even custom-build the wagon of your dreams. Werner says he now has products in most of the 50 states. One of the wagons at the business is called Gunsmoke, a nod to Werner's favorite TV show as a kid growing up on a farm in Powhattan (pop. 77). It was there where the genesis of the business was hatched. "With my dad being a farmer, I often laid in the back of his farm wagon and remembered the sound of the corn hitting the bang board," says Werner, a former commercial electrician and bull hauler. "As I grew older, I wanted to build one of those box wagons." Horton (pop. 1,776) is reinventing itself by preserving its history and welcoming new businesses, he says, and Horton's Mission Lake is "a beautiful lake for boating, fishing and recreation."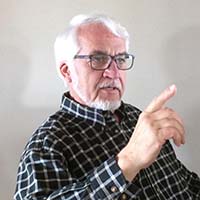 Terry Woodbury, Public Square Communities, Leoti
For eight years as pres-ident of the United Way in Wyandotte County, Terry Woodbury saw intractable urban issues up close. The long drives to help his aging parents on their ranch in Leoti, 420 miles west, revealed a different cancer eating at rural Kansas. Then came the epiphany. "You need an environment for conversation, for the depth and the diagnosis to solve something that has been unsolvable," he says. "People have to work together, build relationships, think differently and make progress one step at a, time." Easier said than done in urban areas, with more resources—and the best and brightest of what rural Kansas had to offer, thanks to decades of Brain Drain. Woodbury moved west for personal and professional reasons, founded and for 12 years led Public Square Communities, helping those in dying communities find within themselves the keys to turning things around. "It's the hardest work I've ever done," he says, because most communities must bottom out before embracing radical changes that may require decades. "To really acknowledge that what you're doing isn't working," he says, "is very difficult."