JOSH ALLISON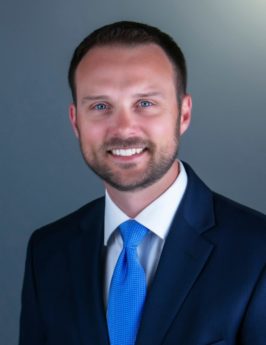 Team Driveaway had a problem: A For-tune 100 client with 5,000 locations in its network—representing one-fourth of the logistics company's annual revenues at the time—was threatening to walk. So the leadership turned to Josh Allison to make things right. That he did, salvaging a relationship worth roughly $70 million to his company's top line. Allison is one of the primary reasons why Olathe-based Team Driveaway has been among the region's fastest-growing companies in recent years. Company officials say he wields a blend of deep experience, market insight and strategic management. Since November 2018, he's been vice president of sales, and was a part of the leadership team that completed one acquisition and sold Team Driveaway to another private-equity group in a massive deal. Allison cut his teeth in the logistics sector at Ferrellgas, where he went from sales coordinator to senior vice president, with responsibility over Blue Rhino brand sales, marketing and customer service while leading the national accounts and autogas divisions. The father of three says the past year has taught him about balancing both personal and professional life, but at the heart of each, he says, is coaching. "I've had the benefit of working with remarkable professionals and incredible mentors," says Allison, 38. "As my career progressed, I learned one of the great joys in life is guiding others to success—however they define it. I will have been successful in my professional and personal life if someday I can look back and know that I was able to positively influence a handful of lives and to have the people I care about be happier as a result."
BEN ANDERSON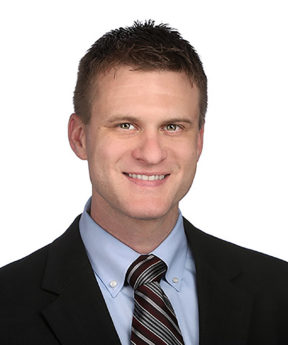 Intelligence. Energy. A commitment to excellence. That's a winning combination that officials at CBIZ and MHM say Ben Anderson brings to work every day at the accounting and consultancy firm. There, he's known for taking on big challenges, overseeing some of the firm's largest client engagements. As a result, the firm says, the 33-year-old Anderson reached the career rung of managing director/shareholder faster than any other employee in the past 35 years. Among his achievements: creating the firm's Entrepreneur Services Group to support local start-ups, and  helping strengthen and diversify the region's entrepreneurial ecosystem by lending his time to Youth Entrepreneurs, which promotes a business start-up mentality at the high school level.  "I am passionate about supporting and furthering the growth of our city," says Anderson, who also is raising two daughters with his wife, Nilza. "The time spent immersed in this community has provided great insight into how I can be a better business partner to those individuals taking on considerable risk to follow their passion." In 2015, he launched the Entrepreneurial Showcase Series at CBIZ. "This series focuses on providing local entrepreneurs a platform to share their story, while spreading awareness of the entrepreneurial activity in Kansas City," he says. Outside the office, he has labored on behalf of the Herbert H. and Grace A. Dow Foundation, the Leukemia and Lymphoma Society's Light the Night Walk, and serves on the board for the Kansas City Children's Assistance Network.
JEREMY ANTES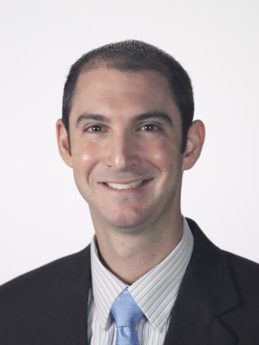 Eight years ago, were you managing more than 9,000 multifamily residential units and managing enterprises with a combined 200 employees? Well, neither was Jeremy Antes. But that was then, and this is now. In that span, he has built, from scratch, a real-estate company that provides property-management services, as well as a construction company and a landscaping company, and has ownership control of more than 3,000 multifamily units and 1 million square feet of industrial space, plus office and retail properties. That's not a bad run in eight years. And it's not just that he has a lot of irons in different commercial-realty fires, it's that he's managing each at a high level. Among Prism's varied industry awards are Best Multi-Site Supervisor, Best Owner, and Best Marketing Plan Crystal Merit Awards from AAKC. "More important," Antes says, "I'm particularly proud of our Prism Cares initiatives, in which we have donated to many charities but especially our Rent Relief fund, wherein we have donated more than $30,000 to residents in need living at communities we manage during this COVID-19 pandemic. I strongly believe in a balanced approach in life focusing on family, business, and community." To that end, the 37-year-old has also been building a family; he and wife Danielle have three boys and a girl, ages 2 to 9, and his history of service on behalf of non-profits includes a current seat as treasurer of the Jewish Federation of Kansas City.
KIRSTIN DELORME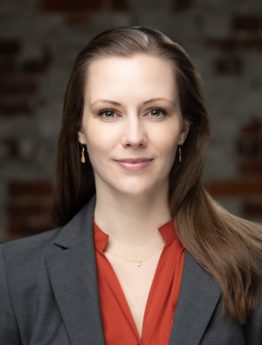 Professional philosophy and personal motivation are woven into Kirstin Delorme's work as chief financial officer for V2 Ventures, the global masters of digital marketing and data-crunching. And the individual threads are "a commitment to excellence, a passion for leadership through empowerment and relationships, and a love of learning," says Delorme, who turns 36 this month. "I believe success is achieved through hard work and partnership—across organizations, neighborhoods, backgrounds, and perspectives." She values teamwork, accountability and the drive to achieve results—and not just relating to finance: On March 1, 2020, as the world was processing the concept of a pandemic, she took on responsibility for the human resources and office facilities functions. Collaboration and commitment of her cross-functional preparedness team, she says, enabled V2 to navigate the challenges successfully, to the tune of 25 percent year-over-year improvement to adjusted EBITDA. She has an impressive record of non-profit and professional association engagements, as well, including support for the Leukemia and Lymphoma Society, the Rose Brooks Center and United Way (as a Tocqueville Society member). A 2019 divorce, she says, "forced me to re-evaluate my priorities, humbled me and taught me that I am both stronger and braver than I realized." That experience also set her on a journey of faith and personal discovery that led her to her new soul mate, Nic, whom she married in December.
CHARLOTTE KEMPER BLACK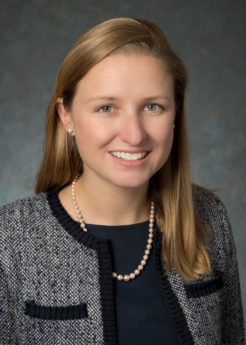 She left Kansas City for Harvard in 2003 and a degree in such decidedly non-banking fields as history and literature, but Charlotte Kemper Black soon yielded to the financial-services gene in the family's DNA. An MBA from Columbia will do that for you. She worked in the finance capitals of New York, Boston and Washington, with firms like BlackRock, Fidelity and Northrup Grumann, before coming home in 2015. She leads the charitable trusts and foundations at Commerce Bank, directing the giving of six private entities with combined assets of more than $500 million and annual charitable giving of $25 million. Those are blessings from the legacies of some of the biggest names in Kansas City business history, including the William T. Kemper Foundation, the Richard J. Stern Foundation for the Arts, the Oppenstein Brothers Foundation and Commerce Bancshares Foundation. Her leadership is infused with a penchant for innovative and responsive thinking. When the pandemic hit last year, she introduced response strategies unique to each foundation, including a founding-funder's role for the William T. Kemper Foundation in regional COVID-19 Response and Recovery Fund, which has provided more than $17 million to more than 300 Kansas City area non-profits. Other foundations she oversees have made dozens of additional grants to fight effects of the health crisis. "This role requires a mix of community savvy, empathy and efficiency," says Kemper Black, 36, citing as a signature achievement development of "tools for our various contributions committees to better understand what's happening with each foundation, and strategy frameworks to facilitate proactive discussions about what to prioritize going forward."
AUSTIN BRADLEY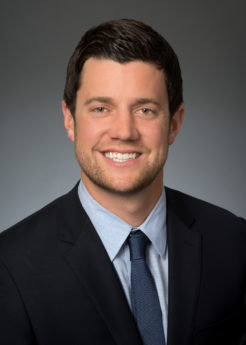 The multifamily sector continues to defy performance expectations in the Kansas City market, and one reason for that is because Austin Bradley is doing his thing for EPC Real Estate. The 33-year-old joined the company in 2016, and made partner before age 30. It's not hard to see why: He was involved in the development, construction and lease-up of more than 1,000 apartment units and 100,000 square feet of commercial space, creating over $250 million in value in just five years. Over the past year, however, things have gone to another level, as he's originated an additional $350 million in development, which he's confident will help continue to define the Kansas City landscape and beyond. All of it, he says, stems from "the passion, skill set, professionalism, and integrity that I strive to exude" every day. He applies those same values outside the office with a community-involvement resume that redounds on behalf of the Alzheimer's Association's Heart of America Chapter and the Braden's Hope for Childhood Cancer Young-Pro-fessionals Board. Being affiliated with the latter for nearly a decade, he says, "really hits home now that I have three kids of my own. My wife (Kelsey) and I are having a blast seeing Crew, Brixton and Hyland grow, and truly cherish the family time outside of the daily grind." He's a member of the Church of the Resurrection and sees faith as a cornerstone to both his personal and professional life. After securing his master's degree in architecture from the University of Kansas, he started his career at HOK, formerly 360 Architecture, managing projects up to $50 million and helping establish his credentials for a move into commercial real estate.
ALEC COOK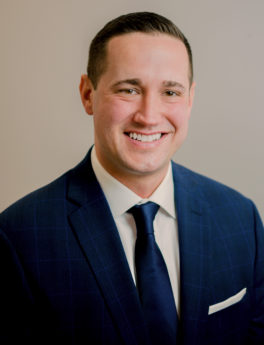 Alec Cook was just looking for a way to pay college costs when he stumbled into a part-time job as door-to-door canvasser at Continental Siding in 2009. Within months, says founder Jerry O'Neal, Cook had become the best canvasser in the company's history—at age 22. That earned him a sales position, and he became No. 1 there, as well. After college, Cook became sales manager, took on the logistics and installation departments and, just five years removed from part-time work, was running the entire show. By 2019, he had acquired 100 percent of Continental Siding—with 100 percent retention of management and staff. And get this: Within the next five years, he expects to pay off all of the acquisition costs. "My desire to provide a great life for my family fuels my work ethic and drives me to succeed," says Cook, still only 34. "I take great pride in helping homeowners improve their homes, so I consider myself very fortunate to get to do something I enjoy." The success doesn't stop at the company's doors or at home: Cook is hard at work establishing Continental as a vital corporate citizen in eastern Jackson County. The firm can fill a trophy case with recognition from, among others, Angie's List, the Better Business Bureau, the Independence Economic Development Corp. and Chamber of Commerce, and Heartland Community Foundation for business achievement and philanthropic commitment. On top of that, when COVID-19 restricted business activity, he launched a "100 Days of Giving" to benefit multiple area non-profits, and gave a 20 percent bonus to all staff and installers for all three payroll periods during the stay-at-home order. 
SCOTT CORDES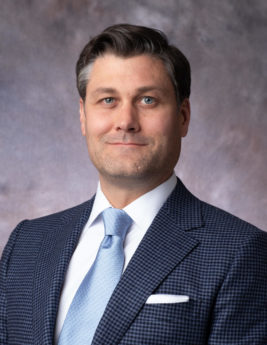 After nearly four years in Dallas, working for a global real estate and investment management firm, Scott Cordes came back to Kansas City in 2020, and to the commercial realty firm where his career took off: Block Real Estate Services. After earning his business degree at K-State in 2004, Cordes signed on with the Block family's commercial realty empire, and rose to vice president of sales and leasing after BRES formed in 2009. His time there, plus a detour through a real-estate capital group and then Texas, helped deliver the tools he draws on for success today: "Learning all aspects of what makes an organization successful," says Cordes, who turns 39 this month. "I've learned it's not just asset management, property  management, brokerage, accounting or administration; it is the synergy created when all departments work together that makes an organization successful." As COO for the region's biggest commercial-realty firm, and the highest-ranking leadership figure there not named Block, he develops and mentors the staff to create a team of competent and confident individuals. "I believe in hard work, honesty, and integrity," says Cordes. "That we earn respect by our actions and our words. I treat everyone as an equal and my door is always open to anyone who needs help." Cordes has a strong track record giving outside the office, with volunteer roles for Youth Ambassadors and the First Hand Foundation, and most recently with Renew KC Neighborhoods, a non-profit BRES initiative focused on creating and renewing entire neighborhoods to decrease homelessness and sub-standard living throughout the Kansas City metropolitan area.
WILEY CURRAN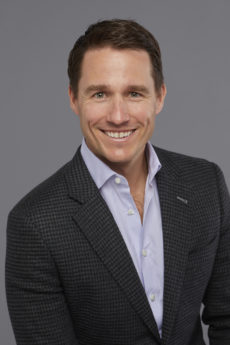 Let no one accuse Wiley Curran,  president and chairman of Curran Companies, of lacking a bold vision.  "Curran Cos.' businesses employ nearly 3,000 people today," he says. "I think we can double that over five years." For some in business leadership, that would be a stretch; for Curran, it's embedded in his genetic code. "The number of people we employ and develop personally, financially, and professionally is the thing we take most pride in," he says. The parent firm specializes in finding middle-market companies with high growth potential, then investing not just financially, but with business and operations insights that unlock growth.  He's currently hip-deep in the creation of CPC, a new investment vehicle designed as a company, not a fund. Targeted to go live in May, it will invest, he says, "roughly $400 million over the next few years in a very Berkshire-like way," funding produced by an investment style focused on five key attributes—people, operational systems, execution, customer intimacy and product leadership. "At it's core, we believe traditional private equity is broken because their thinking is only around the exit," Curran says. "The fact that C3's team all bought into my vision, and then the a variety of very notable UHNW families in our region did as well, makes CPC's formation my highest achievement at this point." Outside the office, Curran and his wife are active participants in Sporting Kansas City's Victory Project, a program that addresses needs of juvenile cancer patients, meals for families in need and soccer access for disabled and disadvantaged  youth, as well as the Children's Mercy Partner's program, supporting research for treatments of childhood diseases.
ANDREW RIEGER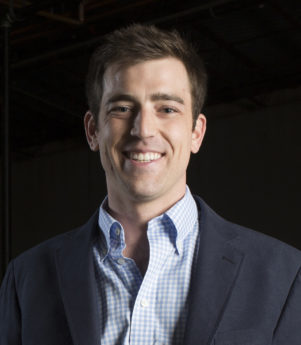 Crazy. That's the word Andy Rieger uses to describe leaving Dallas after five years in private equity and investment banking to come home and start … a distillery? Yep. Or rather, to revive one: His third great-grandfather, Jacob Rieger, founded the original company in 1887. Prohibition killed it, but Gen-5, partnering with Ryan Maybee, reopened in 2014 in the East Bottoms. Since then, it has rolled out its Kansas City Whiskey, Midwestern Dry Gin, Caffe Amaro, Midwestern Premium Vodka and Left for Dead, distilled from Boulevard Brewing Co. leftovers. For Rieger, 33, the products are only part of the journey. "We have helped begin to transform one of the most impoverished neighborhoods in our city, we have become historic preservationists, we have become incubators of social scenes, we have become a nationally known producer of fine spirits, but most important, we have become known as a leader of the community through our actions," he beams. "Donations were a core principle of our business when we began—those that have the means shall take care of those that do not." Accordingly, the company has don-ated to more than 500 charities, Rieger notes. "I've had the privilege to meet some of the highest-ranking politicians in our country, build foundational relationships with some of the most famed business leaders in our city, become close friends with some of the most storied individuals in our industry," he says. But nothing compares to building a family with his wife, Lucy. "Coming home every night to 'The Rieger Boys,' as my 3-year-old says, makes the stress of running your own business completely vanish within a flash," he says.
DUSTIN DeWITT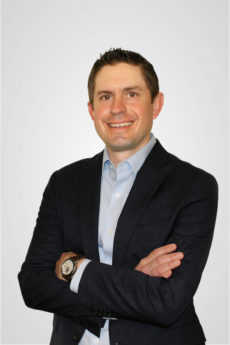 At 38, Dustin Dewitt has cracked the code on young leadership: "It's very important to me as a leader in my company and community to continue to pursue my personal career goals, but also to support and train those who come behind me and those in my community," says the vice president of finance for MMC Corp, the $800 million construction interest. He's on track to become CFO within a  year, which will make him the youngest member of the firm's leadership team. DeWitt cites as his most significant achievements "being a key member in the implementation of a new ERP system, which has transformed the way we do accounting and how we integrate all of our systems." Outside of his job duties, DeWitt has served since 2017 as a board member at the Lakemary Center, a non-profit organization that provides educational, mental and behavioral health, and social services to individuals with intellectual and developmental disabilities. For the past two years, he's been on the board of trustees' audit/finance committee for the Catholic Charities Foundation of Northeast Kansas, chairing the audit committee. "Aside from my involvement in these organizations, continuing to learn and expand on my talents and expertise is important to me," he says, and to that end, has recently been through executive education for prospective CFOs from the University of Chicago Booth School of Business. Everyone at MMC has skin in the game as a 100-percent employee-owned company, and officials say DeWitt  embodies that ownership spirit, constantly thinking of better ways to do things and encouraging his teammates to do the same.
EVAN DURNAL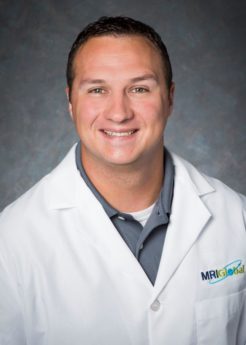 George Orwell famously declared that "we sleep safely in our beds because rough men stand ready in the night to visit violence on those who would do us harm." Well, Evan Durnal is a lot of things, but should we consider "rough" a defining quality? How about "brainy?" The 38-year-old program manager for MRIGlobal is part of the nation's civilian intellectual armor, but there's more to his work than defense against weapons of mass destruction. As a principal investigator there, officials say, Durnal has taken roles of increasing responsibility in laboratory operations, staff development, and business development. He's also involved in the fight against opioid abuse, along with dozens of other non-military government and commercial-contract research initiatives. In a 15-year career at the Kansas City-based research institute, his pinnacle achievement might well be creation of the CBRNE Tech Index, which provides scientists, first responders, the military and civilian government staff around the globe critical information on products to address threats from chemical, biological, radiation, nuclear and explosives threats. More than 200,000 international users have visited the site—it averages about 4,000 a month—with nearly 2 million product views.  And it has generated more than $4 million in revenue across dozens of government and industrial projects in the past five years. "My career has given me the opportunity to help ensure a safer, more secure world for my family (wife Amanda and two daughters) and families around the globe," Durnal says, "and for that I am thankful."
BRET ELLIOTT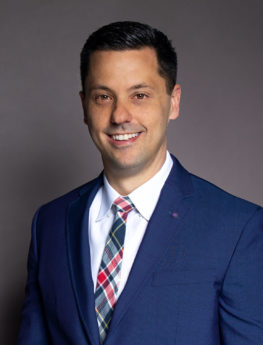 So you think retail is dying, eh? Might want to run that past Bret Elliott, because he knows that the right retail is doing just fine, thanks. He knows this because he's been developing gas stations, fast-food restaurants and convenience stores—the retail of immediacy, not next-day delivery—through Plaza Street Partners, where he's been president since 2017. He's a trained CPA who earned his undergraduate and master's in accounting and finance from the University of Kansas, and has worked in a big corporate setting with CBIZ, in private equity as a CFO specializing in angel investing, and as an entrepreneur with his own CapFusion, a fintech lender he founded in 2012. In short order, he has taken Plaza Street, with its focus on multi-unit, triple-net properties, from $11 million in revenue in 2018 to a projected $100 million-plus this year,  with $100 million in assets under management. Plaza Street Partners develops sites for such brands as KFC, Burger King, Popeye's, Sherwin Williams, Sonic, Schlotzsky's—more than 75 of them, in all, across 35 states, and totaling $300 million in development costs. "Our client-first approach has propelled our company from a traditional build-to-suit development company to a franchise-development company, focusing on value-added services such as remodels, lease negotiations, acquisitions and growth strategies," Elliott says. He and his wife, Alex, are also raising two young sons, and he looks to various local charities, especially those focused on youth services and assistance to the needy, to find a way to make an impact.
ROBERT GRANT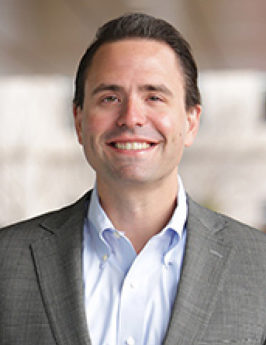 In Kansas City, the name Grant is fairly synonymous with insurance services. Now Bob Grant is adding to a legacy that runs four generations deep, and in a big way. Since launching SelectQuote Senior in 2010 as a Medicare-focused operating unit of SelectQuote Insurance Services, he's helped take it from zero to 2,000 employees and from that first dollar of revenue to $362 million in 2020, making it the largest division in the company. Since 2019, he's been president of the senior division, and has led technology efforts for the overall business for the past five years. During that stretch, the growth at SelectQuote has accelerated; revenue was up 88 percent year-over year in 2020, a year that saw the parent go public with Grant's assistance in executing the initial public offering. All in all, that's a pretty good run for someone who's only 36. "We are very proud of the growth we were able to achieve during a challenging year with COVID-19," says Grant, whose brother, Bill, is SelectQuote's COO and was a 40 Under Forty honoree in 2013. "I have a passion for helping underserved communities buy lower-cost insurance and help underserved communities understand health care's complex waters. I also take great pride in providing high- paying jobs in a complex job market. Lastly, I have a passion for assisting entrepreneurs within the Kansas City community reach their goals and do this through our family office partnership Edgehill Capital Partners." Grant earned his degree in finance at the University of Kansas, and is raising three boys, ages 4 to 7, with his wife, Anne.
AMY HARRIS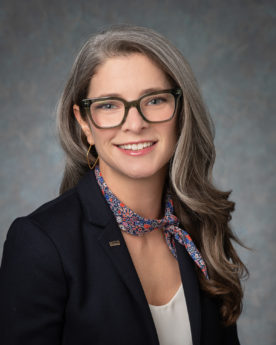 She's a first-generation college graduate in her family who grew up on a farm near Joplin, and still tills a mean garden that yields plants for friends and neighbors. So, yeah, Amy Harris gets that whole reap-what-you-sow thing. And UMB, it seems, gets it, as well: It's not often a company with $1.37 billion in revenue puts its legal affairs in the hands of someone who's just 35. But with Harris, the bank clearly is expecting a bountiful yield. There are good reasons for those expectations: She joined UMB in 2014 as corporate legal counsel, managing litigation for the company, then saw her duties expand as legal counsel for the human resources team, managing the judicial compliance function and managing the team handling litigation. In 2020, she was promoted to senior vice president, deputy general counsel and manager of legal operations, where she was responsible for strategic planning and process improvement for the bank's corporate legal team. Taking that last step to become chief legal officer, Harris says, "is a huge honor at this age," but the real significance of earning that title is the presumed level of trust the organization has placed in her to lead that team. The bank elevated her to that role in January, after she'd logged more than six years in the legal department there, and just 11 years after earning her J.D. at Mizzou's law school. She also spent a couple of years in private practice, focusing on commercial, corporate and employment cases, and another two years as a law clerk in Jackson County. While recognition like this is nice, Harris says, "I hope that the positive impact I make on my business clients and my coworkers is what I am remembered for contributing."
STEPHANIE HERBST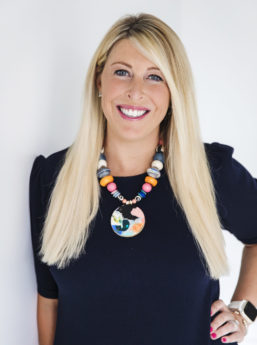 Stephanie Herbst was just 34 when Garmin International—a company with $3 billion in annual revenues, mind you—assigned her responsibility for global Web site and digital marketing efforts. That was in 2018. Since then, she's been tasked with ensuring the quality of Web experiences for users around the planet, managing global e-commerce revenue and the consumer email program, overseeing paid search and SEO initiatives, supporting retail partners, and leading teams at both the mother ship in Olathe and the company's European location in Italy. It's been a pleasant turn of events over the past decade, after she jumped the tracks at Kansas City Southern Railway to take a chance on Garmin. "I didn't know what my future held," Herbst says. "I just knew I was looking for something different. I have found my home at Garmin." You can take that quite literally: The wizards of wearable tech and GPS systems for cars, planes and boats, it seems, have something of a young power couple on their hands: If the name rings a bell, Herbst's husband, Caleb, is vice president of the company's consumer automotive division and was a 40 Under Forty pick in 2019, as well. Together, they're raising three boys—a task, she says, that "takes a color-coordinated calendar to get everyone where they need to be!" Yet she still finds time to serve on the board of Safehome for the past three years, and she's currently the board secretary and sits on the executive and development committees for the domestic-violence shelter.
RASHEL HUGHLEY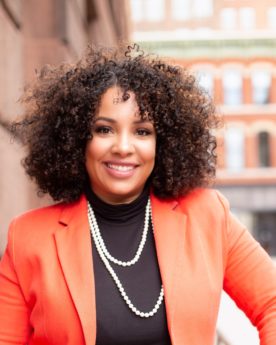 A 15-year career in human resources gave Rashel Hughley a sterling resume, and it landed her the role of director of employee experience at the region's biggest digital marketing and communications agency. She began settling into that role in March … of 2020. That's a month that will live in infamy for HR professionals everywhere. One of her first tasks at VMLY&R, in fact, was leading a virtual presentation for more than 500 employees that covered tips for working from home, mental health and employee morale amid the near-panic response in this country to an emerging global pandemic. Some welcoming party, at that. But she approached those new duties with the same foundational outlook that underpinned her successes at Cerner Corp., and before that, Hallmark. "The most important things to me are my faith, family, and doing my personal best," says Hughley, 38. "Countless individuals have invested in my development, and I am committed to paying that forward to others whenever I can." Part of that payment includes work on behalf of various non-profits, and Hughley has served on the board of directors for Front Porch Alliance, which works with east-side Kansas City residents and community partners to build youth leadership and help families improve their lives and neighborhoods. She also has served as a board member for INROADS, a non-profit organization with a mission to remedy the lack of ethnic diversity in corporate America. At VMLY&R, her duties encompass human resource strategy, work-force planning, recruiting, leadership and talent development, managerial and organizational effectiveness, employee experience and diversity/equity/inclusion initiatives.
BEAU JACKSON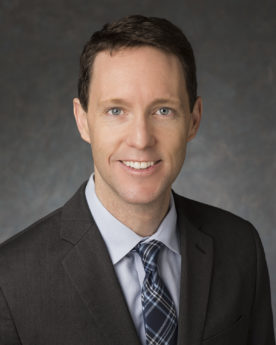 To snicker at the name is to self-identify as a geezer: After all, Beau Jackson was just 9 years old the last time the other guy was paid to carry a football. But like the elder Jackson, this partner at Husch Blackwell is racking up his own All-Star credentials, being voted a Super Lawyer by his peers for three years running. That covers the period since this KU law school graduate came home from Washington to help the firm establish, then to lead, what's known as a Section 337 practice group—litigation at the intersection of intellectual property and international trade, he says. "My professional goal is to help my clients be as successful as they can be, so that they will continue creating jobs and contributing to the economy," Jackson says. The legal niche in which he operates has defined Husch Blackwell as the only Midwestern law firm with a full-service Section 337 practice, a competitive advantage that allows clients to leverage the value proposition of a firm here relative to the cost structures of coastal firms. It's a specialized, fast-paced area of growing significance to the nation's economy. But there's more to him than the professional. "My personal goal is to be a positive member of my community who helps preserve and promote the values that made the United States so extraordinary." That life outside the office is rooted in "being a kind neighbor and supportive colleague, and through active participation at church and in various local/regional organizations," Jackson says. "Faith, tradition, hard work and respect are important to me."
STEVE JONES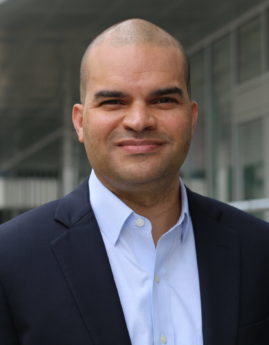 Great things can happen when an individual's personal values align completely with an organization's. In the cases of Steve Jones and his employer for the past six years, McCownGordon Construction, those values are grounded in integrity, performance, and relationships. The results of this happy pairing are readily visible in the Kansas City area. Jones is responsible for multiple projects from inception to completion, and his work has encompassed $320 million in construction projects, including the Garmin International headquarters expansion, Evergy's safety-training buildings, and the 46 Penn Centre office building adjacent to the Country Club Plaza. Each has required constant interaction with varied interests and roles—field teams, architects, trade partners and clients. "In addition to building great projects," the 39-year-old says, "the most rewarding part of my job is supporting our younger associates on their path to become future leaders and helping maintain our company's strong culture by ensuring our core values are ingrained in what we do every day," he says. A K-State graduate who split time on the coasts earlier in his career, he settled in Kansas City and is raising a family (wife, Georgia, and two children), balancing school and sports activities with an occasional round of golf or biking. "I have always believed in giving back to the community in which you work and live," he says, and to that end, he and Georgia are engaged with Operation Breakthrough, and he sits on the KIPP KC Charter School board and finance committee.
DANIEL LINHART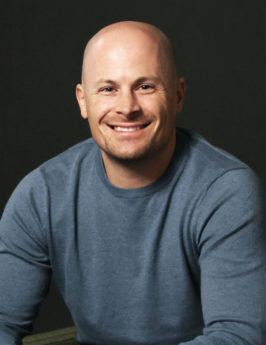 Being exceptional himself was never good enough for Daniel Linhart: As an entrepreneur, he's passionate about helping each of his employees at Crema become the best possible versions of themselves, as well. That's been a model for success and growth since he co-founded the software company in 2009 with George Brooks. The metrics say Linhart is onto something: Their innovative product studio has posted in annual revenue growth of 42 percent and achieved an average profit margin of 6.5 percent over the past decade, downturns included, and booked more than $5 million in annual revenue before the pandemic hit. Once it did, Crema implemented exactly zero layoffs on its staff of 40, and still managed a 12 percent margin through it all. "The desire to create such a company stems from my foundational beliefs about what work is and how it ought to be done," says Linhart, 38. "As business owners and community leaders, we are called to give our best to our work, as an act of service and generosity. I believe we are created and called to serve our neighbors, family, community, and colleagues in a way that reflects God's love, creativity, and purpose. Crema's culture is not an afterthought; it is a result of putting this belief into action each and every day." He and wife Lisa have four children, ages 6 through 13, and outside the office, Linhart is active with his church as a member of the elder leadership team. Previous service includes four years with Community for Coaches, a non-profit with a mission to support those who help shape young lives by serving in coaching roles for sporting activities.
MATT LINSKI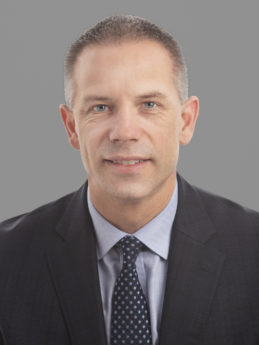 If you assume that Bank of America Kansas City has the same financial profile as the corporate parent—it probably doesn't, but humor us here—Matt Linski would be running an enterprise with close to $290 million in annual revenue. That would be a pretty fair accomplishment for someone who needed just 15 years to go from banking intern to market president. But career success, he says, "has more to do with my company, teammates, clients, community and friends than it does with me." Mentors and advocates at the bank, he says, gave him opportunities to succeed and fail. "Yet with each failure, BofA was there to invest in me to further my development," he says. And, in a measure of the humility that defines the man, Linski adds, "I'm far from having made it, and my greatest work is just beginning." That work is not confined to a bank vault; in 2015, he established a scholarship in memory of his father, Edward Linski, at Missouri State, yielding annual assistance to business majors at his alma mater. And his former Little Brother, now 27 (Linski is on the Ambassador Board for Big Brothers Big Sisters of Kansas City), is married and about to start dentistry school. Linski is also deeply motivated to live his faith and pass it along to his two children with wife Theresa. "We value being good role models for our children and cherish how we learn from them, especially today, seeing life during a pandemic through their eyes," Linski says. "My family has strengthened my understanding of what is important and further opened my heart to being more generous with my time and resources."
MAGGIE McCRACKEN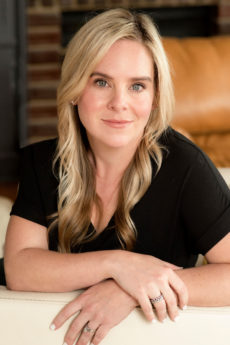 There's a good chance that Maggie McCracken's work directly touches your life: Quest Diagnostics provides medical testing services for roughly half the physicians and hospitals in the U.S. The 38-year-old senior manager of infrastructure services leads transformational efforts across the organization. That's tricky enough to do most any time, but especially so during a global pandemic. Her bosses say McCracken serves as a mentor and is known as a leader who facilitates collab-oration and develops relationships that break down silos. She's a go-to member of the leadership there, and the work her team does is expected to help the company cut costs by millions. "Early in 2020, in the face of a pandemic, I had the opportunity to participate in the planning and facilitation of projects to ensure capacity for systems across the company, guaranteeing availability of testing volumes to lab systems," McCracken says. "This was critical for timely turn-around to customers and patients during a global crisis." Her job also allows her to advocate for a favored cause: "I am truly passionate about the advancement of technology and women in STEM, spending my career bringing technology to all levels of the organization and conveying the importance of women in technology," says McCracken, who's Baker University MBA had a focus on information systems. She currently chairs the National Women in Leadership Mentoring Committee for Quest and participates with its WIL Nat-ional Communications Committee. With more women in leadership, she says, "our teams are more efficient and our roles as leaders in the company are increasingly successful."     
MIKE MEYER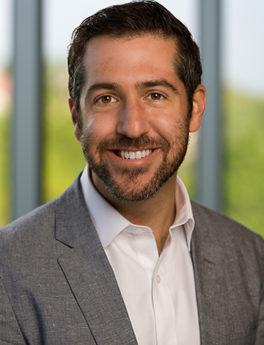 Trial lawyers, like World War II veterans, aren't inclined to talk about what they've seen in battle. A certain air of maturity is required, especially in medical malpractice law, where outcomes may bring financial resolution, but never a full restoration of what's been lost. And Mike Meyer, say the law-firm leaders at Bartimus Frickleton Robertson & Rader, has that maturity in spades. It's one of many traits that have helped him secure tens of millions of dollars for clients harmed by someone else's conduct. "From an early age, I knew I wanted to be a lawyer," Meyer says. "I wanted to help people. I was raised with the belief that giving back is paramount to a balanced life, and that 'service to others is the rent you pay for your room here on earth.' (Muhammad Ali). Secondly, I wanted a profession where I was constantly learning." The son of two college professors, he developed a love of learning early, and even now, it "fuels me when I am studying medical concepts, reconstructing a complex product, or learning nuanced areas of the law," says Meyer, 36. A KU graduate who earned his law degree at UMKC, Meyer is already racking in prestigious awards, including the Kansas City Metropolitan Bar Association's Thomas Conway Award for excellence in advocacy while exercising professional decorum. He's also been voted a Super Lawyer by his peers for three years running. An avid Kansas City sports fan, golfer, and aspiring chef, he's an Eagle Scout whose service record has benefitted Variety Children's Charity, the Leukemia & Lymphoma Society, the Red Cross, Pleasant Green Baptist Church and the board for Kansas City Volunteer Lawyers and Accountants for the Arts.
ANDY NIELSEN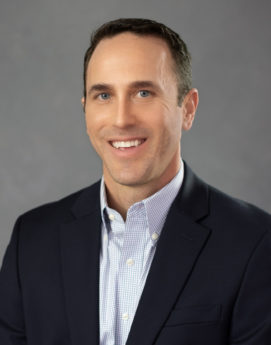 Especially at a company that operates short-line railroads, there is a healthy appreciation for what can go wrong when a wheel is out of round. And that's what the finance department was for an otherwise thriving Watco when Andy Nielsen became vice president of finance and accounting in late 2015, says his boss, CFO Rick Baden. Nielsen's first focus was getting the culture right, addressing issues that had the department turnover rate above 50 percent, and slashing that down to 7 percent, in line with industry averages. He's also credited with improvements to the financial reporting, creating a single repository and tools that can quickly run any kind of customized report, with data in seconds. Nielsen, 38, earned a master's in accounting at K-State, went to work for KPMG, then took a job that sent him to Portugal. "That time in Europe helped teach me the greatest skill-set that every successful leader should have: how to effectively integrate, communicate, listen and understand what people of from various backgrounds, education levels, or cultures have to say and how you can bring all of that information together for the success of the team," Nielsen says. "The time working with teams from various countries shaped who I am." Watco is a transportation and supply chain services company with a sizable Overland Park operation, including his division. Interviewing there, he says, disabused him of the notion that it was just a small family-owned business based in Pittsburg. "I realized that Watco was on a full-throttle growth ride with a very strong culture and set of leaders," he says.
NANCY PHELPS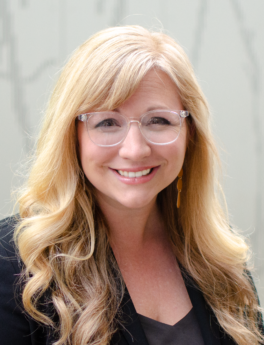 Her journey began, says Nancy Phelps, in Reno County, Kansas, on a dirt road that connected her to a bigger world as the first in her family to earn a college degree (and later, a master's). Along that byway, she has jumped headlong into personal challenges (think Mommy track) and professional ones, addressing what she calls "systems that empower vast inequity in American's urban cores." She quickly overcame the six-year career lapse that stemmed from raising her two daughters, and now gets to address those social inequities as director of community impact for JE Dunn Construction. When she landed that gig in late 2019, it was her dream job at her dream company, one known as much for its corporate citizenship and philanthropy as for being one of the nation's biggest contractors. Her first full year on the job was a busy one: "In 2020, we launched a new Community Impact strategic plan, developed an Employee Match Program and subsequent COVID Response Campaign, built new tracking platforms, created a Community Ambassador network, and more—culminating in over $10 million in community impact nationwide," Phelps says. Outside of work, her commitment to effecting urban change has included two terms as president of the Marlborough Community Coalition, serving the neighborhood east of Troost where her family now lives. "From that dirt road to an executive position in philanthropy at the top construction com-pany in Kansas City, my journey has been unconventional," Phelps says. "But what an incredible journey it has been!"
JERON RAVIN 
Talk about sudden impact: Jeron Ravin, 39, arrived in Kansas City in the summer of 2019 to lead an organization that delivers health-care services to more than 15,000 patients—many of them among the most vulnerable, at-risk and medically underserved populations. That's a tall ask of anyone in health-care administration, but especially tall over the past year. "During COVID-19, we responded by testing nearly 20,000 people and provided much-needed masks, groceries, and other critical needs during this economic downturn," Ravin says. He also directed the set-up of two COVID clinics and numerous testing clinics, retooled the agency's children's services unit and expanded it into community-based and school-based programs. And coming up: construction of a $15 million senior-services clinic. He was named to the Mayor's Vaccine Task Force in the COVID-19 battle, has a seat on the Kansas City Public School Education Foundation board, is board chair for BLAQUE Kansas City, is a part of the Kansas City Tomorrow initiative and a member of the Missouri Primary Care Association, and he's a member of the National Association of Community Health Centers' task force addressing racism. That's the way it goes for someone who says he centers his life "around the concept of joy through service, using God-given talents to impact people. This requires civic engagement, immersing yourself in this community, listening intently for areas you can lend your experiences and skill sets." A Howard University journalism graduate, he also has a law degree from the Thurgood Marshall School of Law at Texas Southern, and he is completing an executive master's degree in health-care administration at Brown University.
KELLY REED 
Kelly Reed offers a tidy summation of the ingredients in her recipe for personal and organizational success: "Three fundamental principles have guided my career," she says. "One, people (those who I strive to achieve for and with); two, purpose (making the world of work a better place); and three, pioneering (pursuing solutions to unsolved, meaningful problems)." That aligns almost perfectly with the values of a company that started in a spare bedroom 55 years ago and has become the world's largest privately held, independent insurance brokerage and benefits consultancy. Reed, 36, is the founder and managing director of Lockton Talent & Culture, which launched in 2020 as a new consulting group and revenue stream at Lockton. She holds a PhD. in industrial-organizational psychology from Saint Louis University, and was tasked with bolstering the company's role in that emerging field of risk management. It centers on human capital in a business world riven by unprecedented change with work-from-home dynamics, social unrest and other factors. And Reed isn't keeping the knowledge under lock and key: She also founded the Lockton Talent and Culture Institute, fostering mutual learning and growth among the global HR community, the company says. Outside the office, she and Michael Lee are raising two children, and she still manages time to sit on the work-force development steering committee for the Greater Kansas City Chamber of Commerce (co-chairing the B2B task force), and to serve on the DE&I advisory council for KC Rising.
MATT DAGGETT 
The world of private medical practice continues to contract around him, but Matt Daggett has clearly staked out his turf as both a provider and an entrepreneur. The founder and president of Sano Orthopedics is a board-certified orthopedic surgeon with an MBA in health-care leadership. He put those skills to work in founding Sano, with a focus on innovation, education and outcomes in two locations and a surgery center that includes four physicians, six physician assistants and a total staff of 35. "Our goal," Daggett declares, "is to help individuals become healthier and create a healthier village. Our intention is to have the best outcomes and prove it, the best service and demonstrate it, and to lead the region in research and education in both the prevention and treatment of many common musculoskeletal injuries." Daggett, 39, is a leader in medical technology that includes needle arthroscopy, a less-invasive tool for treating many issues without general anesthesia or scalpel. Result: Faster recoveries, less pain, reduced need for narcotics. He's also maintains a rigorous publication regimen, having produced more than 60 peer-reviewed research articles in knee- and shoulder-technique outcomes, and he pioneered a new method of treating ACL tears in female athletes that allows them to return to play. He's also on the Sports Medicine Advisory Committee for Missouri's high-school athletics association, and he's the sports-medicine director for Lee's Summit Medical Center, as well as a clinical professor at Kansas City University, where he earned his medical degree and, later, KCU's Young Alumni Achievement Award.
KYLE ROBERTS 
When we say there's a lot of runway left in Kyle Roberts' civil engineering career, we're speaking literally: Five of the airport runways he's planned and designed are among the 150 longest on the planet. In just over 16 years with Burns & McDonnell, the region's largest engineering firm, he's moved up the ladder to civil engineering department manager in the aviation group. There, he's responsible for nearly 30 direct reports, with over 90 staff across nine office locations. Most recently, he achieved senior leadership designation with promotion to the firm's Principal Group. That's a nice filagree on a career that has seen him make frequent use of other runways: "I've worked on five continents and in more than 15 countries worldwide," he says. "In total, I've spent over 10 months working overseas away from home." When he is back home, he can fill his idle time managing an assortment of awards and recognitions for his work, from the likes of the Missouri Society of Professional Engineers (Young Engineer of the Year, 2014) and Engineering News-Record (Midwest's 2021 Top Young Pro-fessionals Class and the 2021 National Top 20 Under 40 class). He and Kristi are raising two children, and Roberts, 38, further busies himself with volunteer service and support for the United Way, Ronald McDonald House Charities, and Harvesters—The Community Food Network. He also serves on the finance team at his church, and is a Scout parent for his son. And he volunteers within the STEM community through the local engineering societies to inspire the next generation of engineers and leaders.
MARC SHAFFER 
Depending on where you draw the line, 38-year-old Marc Shaffer is either a late-stage Gen-Xer or a first-wave Millennial. Accordingly, he has developed a keen understanding of the respective investment needs for each cohort, and the succeeding generation, with his work as a principal at Searcy Financial and its young-investor-focused Allos Investment Advisors. Since joining Searcy in 2010, he says, "I have grown from being the youngest team member to being an owner who mentors others. When I recognized there was a void in the marketplace for Gen Y and Z to find investment advice from a reliable, credentialed advisory firm, my team and I spent countless hours developing a solution to meet their needs." The result was Allos, a Searcy subsidiary with a mission is to make professional investment management available for everyone. While it has just 565 clients (a shade more than half the parent's roster) and only about 11 percent of the assets under management ($33 million to $310 million), the potential for Allos, in merely demographic terms, is enormous. "When the clients I work with begin investing for the future at an early age, they can get a better idea of their goals and tools available to work toward reaching those goals and I am proud that I can connect them with those resources," says Shaffer, who earned his personal finance and financial planning degrees at K-State. "Allos has grown in value by 262 percent over the last five years," Shaffer notes. "The average growth rate over that period for our company has been close to 40 percent."
RYAN SPEIER 
The complexities of the human mind were never far removed from Ryan Speier, even as a youth in western Kansas—his father was a clinical psychologist in town—and at home he absorbed a life lesson: "My parents taught me everyone needs help, and there is no greater honor than being the person to provide that help." That's precisely what he does as chief operating officer for Integrated Psychiatric Consultants, a private-practice group. For much of his career—"I'm a social worker through and through," he says—he delivered care one-on-one. But looking for a way to make an impact at a system level, he transitioned into an executive leadership track. "One of my greater honors," he says, "was to serve on the Kansas Mental Health Coalition and work with policy makers and other leaders to analyze and develop plans to improve the Kansas mental-health system and provide a roadmap for the governor/secretary to use as a guide to improve opportunities for all Kansans." Previously, he was president of KVC Health Systems' children's psychiatric hospitals, where in 13 years he took a single site with 100 beds and $10 million in revenue and turned it into a 250-bed network with multiple locations in two states and revenues of more than $40 million. "We impacted and saved thousands of children's lives and helped them find a better path forward," Speier says. "No job or accomplishment can feel better than when you see a child who's been through so much walk out of your hospital with a smile on their face knowing they have hope for a better tomorrow!" A past chair for the Kansas Hospital Association, he's the father of two children with his wife, Krystal.
BRIAN STEADMAN 
If you had a mortgage for $1.2 billion and someone could cut the interest rate in half, you'd happily let them, no? Well, that's what Brian Steadman has helped accomplish for Kansas City Southern Railway as assistant vice president for capital investment. The 37-year-old Steadman has worked in nearly every accounting-related unit at the $2.63 billion public company, including accounting, treasury, investor relations, financial planning/analysis and audit. The treasury unit, though, is where he made what he calls his most significant contribution in the refinancing of that 10-figure debt. "That effort," he says, "paved the way for Kansas City Southern to become a far more financially stable company and allow additional reinvestment in the business." And his enterprise-wide view of finance was bolstered by his time in investor relations and financial planning/analysis. Within those groups, he says, "I had the opportunity to work directly with shareholders, as well as create the long-term forecast used to drive earnings guidance for investors and internal performance targets. I consider myself lucky to be part of a local Kansas City company that helps facilitate transportation throughout North America." Steadman and his wife, Elle, have four children, ages 3 to 12, and "our kids are very active in sports, so you can often find us at a field or court on the weekends," he says. "I have coached basketball for both older boys since they were kindergarteners and enjoy watching the teams grow and improve." He's also involved with the Global Orphan Project, a non-profit that benefits from Elle's clothing boutique, Pink Dinosaur, as do charities like KCMO Angels, the Cancer Action Fund, and Unleashed Pet Rescue.
DILLON STROHM 
Dillon Strohm has packed a lot into his first 39 years, from legal private practice to legal counsel for Fortune 500 companies and high-net worth individuals (specializing in aircraft transactions worldwide; cumulative value north of $750 million), in-house counsel for digital marketing firms AdParlor Media and Adknowledge (now V2 Ventures), opening up his own niche law firm and, since 2019, associate general counsel for Blue Cross and Blue Shield of Kansas City. "My legal background is more varied than most attorneys but has a consistent theme of helping clients complete successful transactions, and that is what provides my daily motivation," Strohm says, with no small amount of understatement. "I believe that real success is achieved by lifting others up, something I am fortunate to have the opportunity to pursue as an in-house attorney." At Blue KC, he has assisted the community health team with creation of a network connecting health-care providers with community-based resources such as meal delivery or transportation, at the point of care, to better serve patients. He also was part of the team that executed a strategic initiative with the recent creation of Mindful by Blue KC, a behav-ioral-health offering that works to remove the stigma of seeking mental-health treatment. Strohm marched into the intersection of business and law well-armed after earning his business degree at KU, with a focus on marketing, finance and international business. And then—get this—he picked up his law degree from KU and his MBA from Washburn University in the same year. He and wife Ashley are raising two youngsters, ages one and three.
NICHOLAS SUAREZ 
For those paying attention to commercial real estate's movers and shakers over the past decade or more, the name Nick Suarez is a familiar one. As it should be for someone who is a senior managing director at his commercial-realty firm, a multi-year CoStar Power Broker award honoree, recipient of Newmark Zimmer's Top Producer Award, and winner of the Rockhurst University Young Alumni of the Year award. And just last year, he was part of 44 transactions valued at $22.5 million, continuing a streak of lease negotiations and that routinely includes prominent corporations and non-profit organizations in lease negotiations and tenant representation. So as you look at the depth and breadth of what Suarez has been able to accomplish since 2008, you can forgive yourself for asking: "How is it that this guy is just 35 years old?" Well, he explains, "in my career I have been very fortunate to work with and learn from hundreds of businesses of all sizes, in all industries, and both for profit and non-profit. But what I have enjoyed most about my career thus far has been the process of building relationships with people from all over town and from all walks of life." He also says he's been fortunate to engage with civic and leadership programs "that have exposed me to an incredible amount of people and organizations that are working extremely hard every day to make our city a better place," including Kansas City Tomorrow, Centurions, and the board of directors for the Kansas City, Kan., Chamber of Commerce. "Getting involved and helping others is something that was instilled into me by my parents," he says, and is something that he and Emily will instill in their two children.
ANDREW SYRIOS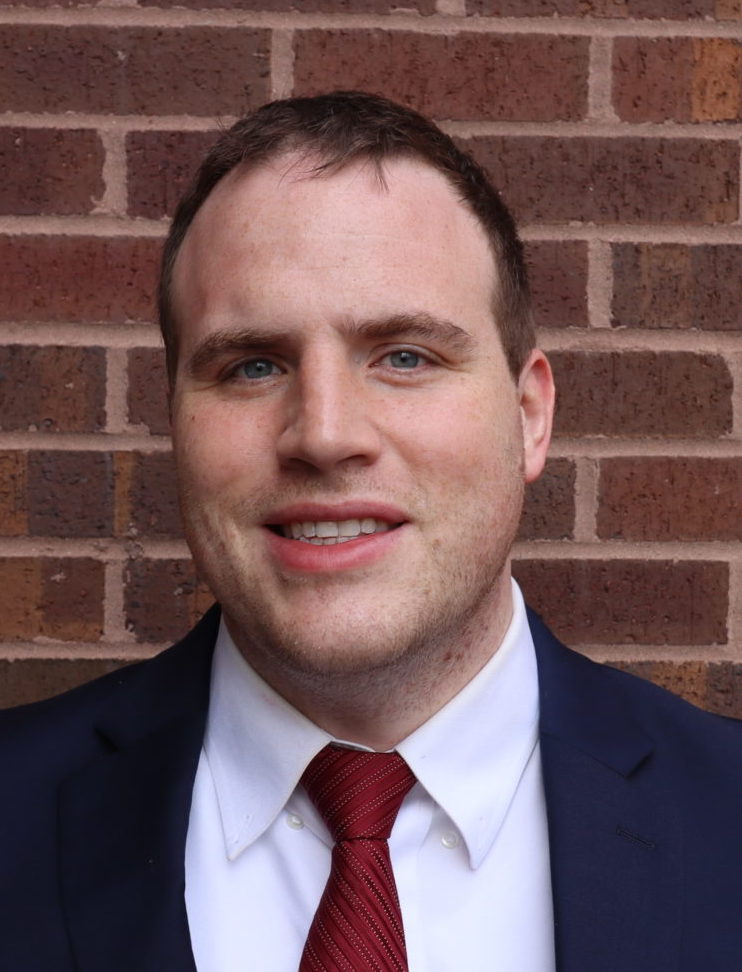 Ten years after arriving in the Kansas City area, where housing prices were considerably lower than along Oregon's Interstate 5 corridor, Andrew Syrios is changing the face of housing stock here. Through Stewardship Investments, the company his father founded, and in concert with his brother Phillip, the 37-year-old Andrew has helped purchase, rehab and manage more than 300 properties in this market, accounting for nearly 500 residential units. The company's sweet spot is with dilapidated and distressed properties—no shortage of those in Kansas City, both in the central city and inner-ring suburbs. That model has allowed Stewardship to make Ingram's Corporate Report 100 list of the region's fastest-growing companies twice, and the Inc. 5000 three times. He's also a fairly prolific author on all things real estate through the BiggerPockets.com, where he has more than 200 en-tries, and has contributed editorial to The Washington Examiner, Think Realty, REI Club, American Thinker, the Mises Institute, All Business, Elite Daily and Thought Catalog. As if that's not enough, he's part of a YouTube channel and is nearly finished authoring "The Buy and Hold Blueprint," a book on real-estate investment. Outside of work, he's found the perfect outlet for philanthropic contributions with Habitat for Humanity, as well as his church, and has helped create the Stewardship Foundation to assist the disadvantaged in need of housing. "I hope to continue growing our family business," Syrios says, "and begin more charitable endeavors, as our society needs both."
JULIA TAYLOR 
She works for the world's largest law firm, in one of its most prominent practice groups—real estate—where a blend of client service skills and legal acumen helped make Julia Taylor a partner at Dentons when she was just 33. She represents developers navigating the various challenges that come with building commercial real-estate projects, and over the course of her legal career has negotiated development contracts for the design and construction of millions of square feet of office, industrial, multifamily and hotel projects in Kansas, Missouri and across the nation. On top of that, Taylor is among a comparative handful of attorneys in the two-state region who are LEED-accredited, which gives her particular insight into sustainable building design in renovation and construction projects. "I am most proud, professionally, of having the opportunity to represent and collaborate with so many exceptional clients here in Kansas City, across the country, and throughout the world, and that these clients continue to put their trust in me day after day," she says. The energy she projects at work translates after hours into civic and professional engagement, as well. In addition to sitting on the firm's diversity and inclusion and its wellness committees, Taylor, 39, is president of the board for MS Society's Mid-America chapter, has been on the operations committee for Ronald McDonald House Charities and the management committee for the Urban Land Institute, and served on the boards for Commercial Real Estate Women of Kansas City and the Girl Scouts.
AMANDA TODD 
Amanda Todd has had key roles in two of the region's biggest corporate mergers over the past decade, both involving her employer. One of those came in 2013, when Sprint Corp. sold a majority stake to Softbank Corp.; the other was last  year, with the T-Mobile merger. So Todd, senior director of strategic planning, has left her fingerprints on $48 billion worth of M&A activity at two of the biggest telecom mergers in U.S. history. In her role, the 39-year-old wields 18 years of strategy, technology and finance experience the way a surgeon wields a scalpel or an artist a paintbrush. But her impact is not limited to merger prep: "In the past five years, I have helped manage more than $20 billion of my company's capital expenditures," Todd says. "My significant contributions have been recognized by my company with multiple rapid promotions as well as employee-recognition awards." Her leadership skills have been honed through completion of the Strategic Leadership Program with UMKC, the Emerging Leaders program with Central Exchange, and multiple programs offered by Sprint. Outside the office, she and her husband, Chad, are raising a pair of pre-teens, so she's served as a Girl Scout troop leader for seven years and sat for six years on the Cottonwood Point PTA board. "I am investing in the development of our next generation, especially in the areas of leadership & STEM," Todd says. "I also support multiple diversity and leadership programs at T-Mobile/Sprint through mentorship." 
HOLLY VILLASI 
She wanted to build a piano studio. She ended up in private wealth management. And the bridge between the two was the world of finance—Holly Villasi was going to use her earnings as a bank teller to fulfill her entrepreneurial dream. "I soon realized my love of education would allow me to flourish in other career paths, and music didn't need to be squeezed into my profession," she says. "My desire to learn the inner workings of the business led to compliance management, and I saw how a firm's structure can create conflicts of interest." So she earned financial planner certification and found a perfect fit at Creative Planning, she says. "My education-driven, consultative approach resonated with clients not looking just for money management but wanting to achieve financial well-being," she says. Result? The asset growth for her clients exceeded the firm's average pace, and she reached $100 million in assets in the first two years. "Playing a profound role in a family's life as they plan for goals or deal with life's struggles is hugely rewarding and drives my work," she says. She attributes a large share of her professional success to the help she gets at home from her husband, Paul, especially with a one-year-old to nurture. "My family and I love our community and seek ways to engage and serve," says Villasi, 39. "I am passionate about bringing financial literacy to schools, and I am excited to participate in Creative's upcoming Pathways Center in the Jazz District helping families with fewer res-ources navigate financial challenges."
ANNA WERNER 
While the rest of the nation was engrossed in bending the curve on COVID-19 infections last year, Anna Werner was tasked with the other half of epidemic control: The University of Kansas Health System turned to this nursing director to co-lead vaccination clinic operations designed to stop the spread in its tracks. It was an easy call for the executive team, which had singled Werner out for the system's Excellence in Leadership award in 2016. "As the phrase, 'Everything Matters,' from Bob Walsh in his book 'Entitled to Nothing' suggests, I have learned that real change or progress in the work that I contribute to must encompass all areas," says the 39-year-old. "It goes beyond and involves all the leadership and staff and patients at our place. It takes excellence." The clinics she helped organize required both physical space and processes created from the ground up, she says, to best serve front-line health-care workers, patients and the community, and over the past two months, have vaccinated around 25,000 people. "This work has been incredibly rewarding and has met a significant need to combat the COVID-19 virus that has plagued us all," she says. Beyond pandemic-related tasks, she's working with a team to design the structural and programmatic expan-sion of the department of oncology later this year. "My faith, my family, and my friends are the most important things in the world to me," says Werner. In her other half,  Jason,  she says, "I have been blessed with an amazingly supportive husband and two beautiful children. My parents and brother are always there for me in life and (the hospital's) leadership has provided uncompromising mentorship in business."
MEGAN WHITMAN 
The title was nice when it came earlier this year: vice president of BRR Architecture. To fully appreciate its significance, though, you have to look at the breadth of Megan Whitman's contributions to the firm over the past 14 years. "Early in my career, I saw an opportunity for the firm to expand its interior-design services and grew our team of interior designers, which has subsequently developed an award-winning portfolio of projects that continues to thrive today," the 38-year-old says. "Fast forward to today; I currently lead several large design programs for Fortune 500 retail clients, developing their store layouts and programs. During my tenure at BRR, I have led over 175 projects totaling over 15 million square feet in the corporate, retail and grocery sectors." Just last year, the International Council of Shopping Centers recognized Whitman as one of its 2020 CenterBuild Leaders Under 40. She's proud of such recognition, she says, but "I feel the program I am most proud of is developing our firm's mentorship program. This internal program connects emerging professionals with tenured leadership to cultivate development and growth in the company." And she's doing her part to see that those emerging professionals include women. Whitman sits on the board of directors for the Women's Employment Network, as well as is development and luncheon committee. She's also vice president and secretary for the Stratford Garden Homeowners Association in her Kansas City neighborhood near Brookside, where she lives with husband Bryon.
DANIEL ZINSER 
We've heard about the enormous impact the Paycheck Protection Program has had as a lifeline for small business over the past year, and about the extraordinary efforts lenders had to make to meet the crushing demand. But somebody had to actually process those loans—at times, a great personal cost with late nights, monster deadlines and unrelenting stress. Daniel Zinser is one who answered that call. The 35-year-old is senior vice president of commercial lending for Country Club Bank, one of the region's four biggest PPP lenders last  year on its way to more than $1 billion in overall lending volume. On his own, he generated more than 15 percent of the bank's PPP volume. Not lost on Zinser is the impact those loans can make. "My greatest satisfaction is building strong foundations for our future," he says, pointing to the business-loan products in everything from commercial real estate to operating lines of credit that allow him to invest in community. "We aren't just processing paper," he says. "Behind the numbers in every loan, there are people too. We see the owners of those businesses and their employees in the grocery store and other places every day. That keeps me going when I'm still on the computer late at night. … Sustaining those businesses now preserves the future of Kansas City, too. If PPP has proved anything, it's that the need for community banking still exists, and I'm proud to be a community banker who can make a difference." He and wife Brianna are just getting started as a family with a 6-month-old and 3-year-old, and Zinser says he spends spare time "tackling childhood literacy and coaching youth sports, because the foundation of any community is its youth."