Nominate a business leader you know under 40 who is making an impact!
This year's class of winners means business.
The future of Kansas City's business community is in good hands with this year's crop of Ingram's 40 Under Forty  winners running the show in years to come. What's the difference now? "Swagger," says Neal Sharma, CEO of DEG, Powered by Isobar, who is 2019's 40 Under Forty Alumnus of the Year. "That confidence is all we need to continue to positive cycle that Kansas City is on." He hasn't seen this degree of role ownership in prior years.
Despite their varying industries, from law, to real estate, to healthcare, to tech, all of the winners share a commitment to the long-term health of the Kansas City community through their countless hours of mentoring other young professionals and volunteering with service organizations throughout the metro area.
Take a look at the class of 2019. It certainly won't be your last.
---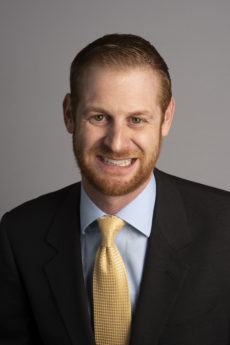 BRAD ASHLEY
If you want to learn about commercial real estate in the Midwest, Brad Ashley is one of the experts. He's managing director of property and facilities management for Newmark Grubb Zimmer, and leads the firm's property-management operations—including 11 million square feet encompassing some of the area's best-known buildings. Ashley's duties include account retention, business development, property management, tenant relations, staff development, project and construction management, technical services, risk management and financial reporting. Since he joined NGZ last year, the managed portfolio has grown by more than 30 percent. Before that, this 39-year-old University of Kansas graduate spent 12 years at CBRE, where he managed institutionally owned assets and boasted account retention and growth rates of 100 percent, some of that time during recession years. The husband and father of two (and girls' basketball coach) first became interested in commercial real estate, and the construction of buildings in general, as a high school student, both as a roofer and a volunteer for Habitat for Humanity. Ashley is a Certified Property Manager through the Institute of Real Estate Management, serving as a regional vice president and overseeing chapters throughout the Midwest. He has also led the Kansas City chapter for the organization, was named CPM of the Year in 2008 and has spoken about commercial real estate trends at industry events across the country.
---
JENNIFER BERHORST
Enforcing multi-million-dollar corporate contracts is distinctly different than pursuing her interests in early childhood education, but Jennifer Berhorst, 34, deftly balances the two, as well as a multiple other professional and personal endeavors. The associate attorney at Bryan Cave Leighton Paisner specializes in the high-stakes world of commercial and employment litigation involving contract disputes, consumer banking, claims of fraud and other issues. Berhorst is also on her firm's recruitment committee, mentoring new employees and emphasizing diversity. Meanwhile, she has used her legal training as a pro bono Missouri state public defender and represented Sundanese refugees seeking asylum. The mother of two girls, Berhorst has also served on the board of the Wonderscope Children's Museum of Kansas City for six years and is involved in a $15 million campaign to build a new facility for the museum. "Service on its board has allowed me to connect my passion for early childhood education with my desire to leave the Kansas City community in a better way than I found it," Berhorst says. "At the end of the day, I remain grounded by my independent and inquisitive girls and hope that every second I spend away from them blazes a path for their future success." A Leawood resident, Berhorst graduated from UMKC Law School and was a past member of the Mid America chapter of the National Multiple Sclerosis Society's leadership council.
---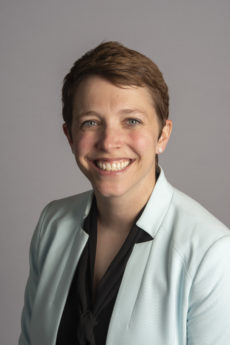 MEGHAN CALABRO
Don't get us wrong: We love to see emerging leaders who are passionate about their work. It's just that we've never met anyone able to channel their work passion into the country's electrical grid system, as Meghan Calabro has done. The director of distribution modernization and principal at Burns & McDonnell was chosen for that newly created role last year after more than a decade at the company. Her department aims to help the grid manage: an aging infrastructure, regulatory changes, distributed energy resources, and increased use, including more electric vehicles charging on the system, among other challenges, and she now has team members in six locations around the country. Previously, Calabro was manager of networks, integration and automation at the firm, and grew it from 30 employees to more than 150 in seven years. The Mis-sion resident and mother of one is also heavily involved in the Alzheimer's Association's Heart of America Chapter and is the co-chair of the annual Walk to End Alzheimer's event in Kansas City. "It's provided so much support for my family as we've dealt with my grandfather's and father's decline from this disease," she says. Another organization to which she contributes time is Bike MS. Calabro has an undergraduate degree in electrical engineering and an MBA, both from the University of Nebraska–Lincoln. She is a mentor to women pursuing STEM careers and has participated in Burns' job-shadowing program, spoken at Society of Women Engineers events and is on her company's diversity advisory committee.
---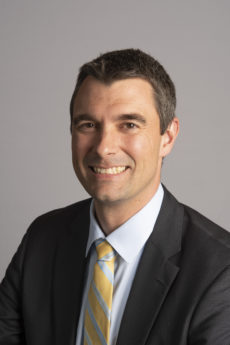 BRADLEY CORDES
Most professionals try to survive after a buyout, but Bradley Cordes was able to thrive. An executive vice president and
general manager at RevCycle+, an Overland Park-based affiliate of healthcare IT firm T-System, he guided the company during its $200 million sale to publicly traded Cannae Holdings. At the time, there were 100 people in Cordes' office;
he now manages more than 250. Mean-while, another big job he undertakes is philanthropy, also in the health-care realm. He raised over $2 million for AdventHealth Shawnee Mission's new B.E. Smith Family Center, which will be home of the Lee Ann Britain Infant Development Center and provide therapy and education for children with disorders including Down syndrome, autism spectrum disorder, cerebral palsy, muscular dystrophy, spina bifida and other conditions. The endeavor hit close to home for the father of four and his wife Cynthia, a partner at Husch Blackwell, when their daughter Haylee was born with Down syndrome in 2015. During that time, he was impressed with the care she received by both Lee Ann Britain and Children's Mercy Hospital. "Their neonatal and infant providers are amazing, compassionate and life affirming," Cordes says. "We now try to pay it forward with these organizations and the broader special needs community." Before starting at T-System, Cordes worked at R1 RCM as vice president of operations, and prior to that, spent six years at Cerner Corp. He graduated from Vanderbilt University with a degree in international public policy and received his MBA from the University of Notre Dame.
---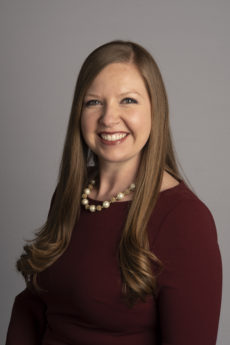 LINDSEY CANDY
Lindsey Candy learned from her parents that hard work can pay off, and now her career is centered around enabling those who work hard to succeed financially. The 37-year-old director of financial products at H&R Block was responsible for launching the company's Refund Advance Loan program, overseeing a cross-functional team of 200 people; it has been used by 2 million clients. "I have a great passion for my work serving the unbanked and underbanked community," Candy says. "I have spent the majority of my career developing products that meet the financial needs of the underserved." That, among other programs that she manages, equates to $340 million in revenue, which is the second-highest P&L in the company and reportedly represents 25 percent of Block's annual earnings. Though her parents never attended college, Candy graduated from Mizzou with a degree in business administration and attended graduate school at Rockhurst University, where she earned her MBA. "I am the proud daughter of two hard-working parents who never had the opportunity to go to college but taught me a good work ethic will get you far in life," she says. As a regular Girl Scouts volunteer, the mother of two wants to help the area's youth have an early start on pursuing professional opportunities and helped bring an event for the group on STEM careers to Block last year. Candy is also a mentor within her company. She co-chairs the communications committee of the H&R Block Women's Network, guiding and coaching coworkers in their professional lives.
---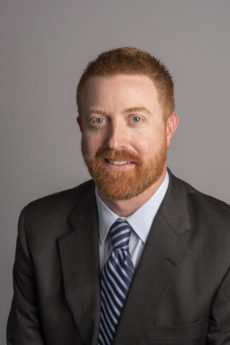 ADAM COX
It's not easy to stand out at one of the largest building general contractors in the country, but Adam Cox has managed to do that before hitting the ripe age of 40. A vice president and group manager at JE Dunn Construction, where he's enjoyed a 17-year career since graduating from Purdue University, Cox, at 39 years old, has been part of a team that's overseen more than $800 million in projects during that time. Included in that portfolio is work on the Kansas City Police Department headquarters renovation, additions to the Kansas City Zoo, the Nelson-Atkins Museum of Art's Bloch Building, his company's headquarters in Downtown Kansas City, and the current construction of the 800-room Loews Kansas City  Convention Center Hotel, also downtown. When not working on commercial real estate developments, the Leawood resident and father of two has volunteered for several area service organizations. As a member of the Greater Kansas City Chamber of Commerce Centurions program, Cox worked with Turn the Page KC, which conducts programs to bring third-graders to reading-standards proficiency, as well as KC Community Gardens, which helps low-income residents and community groups grow fruit and vegetables on underutilized plots of land. And he's also able to find time to volunteer his time with the Kansas City Architectural Foundation. "Staying plugged into the community and digging in where I can help is a priority for me," he says.
---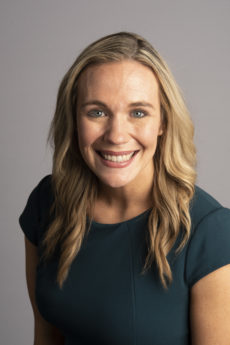 KATHRYN CROUCHER
When it comes to sales in the transportation industry, 30-year-old Kathryn Croucher moves fast. The director of sales at Olathe-based Team Drive-Away, which transports trucks and other large vehicles across the nation, helped the company knock out 20 percent year-over-year profit growth in January, which is historically considered a slow month. She's also the company's record-holder for the largest single-day sales total—roughly $200,000-—in this specialized field, which concentrates on the transport of multiple long-distance-hauling trucks and other large vehicles, such as school buses and firetrucks. The company also works with oil fields and ports as part of the transport process. Given these impressive performances, it's no surprise Croucher was a competitive runner at Kansas State University, something she also works to incorporate into her charitable work with non-profit Girls on the Run and the Noah's Bandage Project 5K run. A working mother of two, she is also a seasoned volunteer for KidsTLC. "I enjoy and feel my best during exercise and competition," Croucher says. "I volunteer and run competitively in a handful of road races per year, and I find that to be one of the best ways to give back and do something I enjoy." A three-year veteran at the company, Croucher has been in her current role for about four months. She became a member of Team Drive-Away after serving as a sales representative with J&J Driveway in Stillwell.
---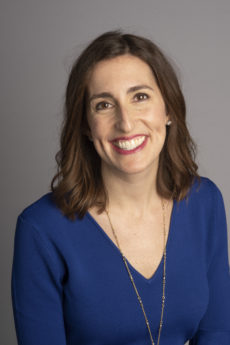 STEPHANIE DeCELLES
Stephanie DeCelles and her team at advertising firm VMLY&R made history last year. The managing director at the firm and her colleagues created the first-ever Super Bowl commercial with an all-female leadership team, for dating app Bumble, featuring Serena Williams. DeCelles' passion for advertising, she says, is driven by her inquisitiveness. "Curiosity, drive and passion are principles in my DNA that I channel into everything I do," she says. "Any problem can be solved, or goal achieved, by thinking differently, prioritizing action, and genuinely caring about your mission and your team." The University of Kansas graduate is a long-time Kansas City advertising professional who has worked at VML since 2012. In 2017, she became the youngest person to be named managing director, client engagement, at the firm, and she currently leads the Kansas City office. DeCelles led the North America PepsiCo account for about a decade, which saw revenues more than double, and included Brisk, Gatorade, Tropicana and other brands, spanning a six-continent reach in exposure. She also spent several years at Bernstein-Rein. The Overland Park wife and mother of two says being a parent has helped her career and provides "a constant lesson in focus and prioritization. I strive to create an environment that allows people to embrace their roles as professionals and parents, and I make a point to mentor each individual and set an example as a working mother." DeCelles also has been a volunteer for the Ronald McDonald House and Head for the Cure.
---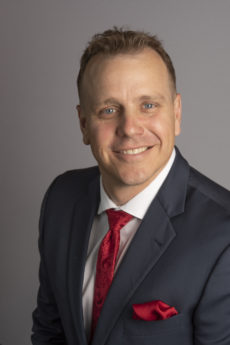 DUSTIN DOLL
In 2010, Accord Group had its first office in Camp Hill, Pa., with three employees. Fast-forward to the present, and the residential-exterior restoration company that Dustin Doll founded with his wife and another partner is headquartered in Lee's Summit with nearly 200 employees and 14 locations across the country. Last year, Accord, which focuses in part on rebuilding after major storms and specializes in roofing, gutters and siding, had more than 3,200 customers, and sales were in excess of $50.3 million. Part of his strategy for employees is incentive-based compensation and extensive training for managers. For that and other reasons, Doll was recently a regional finalist for Ernst & Young's Entrepreneur of the Year. Driven in large part by his Christian faith, Doll volunteers at YoungLife, which aims to introduce adolescents to Christianity, and is on the financial committee of Abundant Life Church. "My ultimate purpose is to live and work in a way that honors God and provides for the people around me," says the 38-year-old father of three. "That's why I lead my family in understanding moral character, guide my work family in professional, personal, and spiritual development, and continue to serve organizations in reaching the people that are stuck on the sidelines of society." Additionally, he is involved in Acumen, a group of chief executives and business owners who share ideas and strategies for collective success. Doll is a graduate of the University of Central Missouri, where he also played on the football team.
---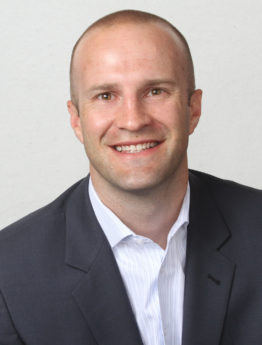 SCOTT DeNEVE
Back in 2006, at an age when many in real-estate sales are still trying to figure out how to hang the for-sale sign, Scott DeNeve set out to change the way residential real estate business was done. So far, everything's on track. The founder and chief executive officer of Overland Park-based Platinum Realty, who is 38, created a platform that digitizes real-estate brokerage and gives agents tech tools to do their business remotely, easily connecting with customers. In business since 2005, Platinum has made several "Best Of" lists in business publications (including the one you're reading). It's come a long way in an industry that was averse to change and doing business online. "I had bold ambitions to challenge the real-estate industry and build an agent-focused company that utilized emerging technologies," DeNeve said. "I am proud of the company Platinum Realty has become." What the company has become is a network of 2,000 brokers across the Midwest with six offices in the region from an idea that DeNeve cooked up as a real-estate agent in his 20s who wanted to know why his industry wasn't embracing technology. To give back to the community, the father of four is also founder of the Platinum Realty Foundation, which began in 2017 and has two programs, Feeding Families and Agents for Agents. Feeding Families provides food for families with critically ill children, while the latter gives cost-covering grants to real estate agents whose families are going through serious ailments. The Olathe native is also on the Kansas City Association of Realtors' board of directors.
---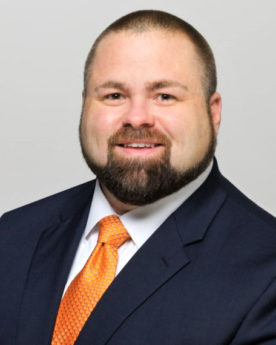 RYAN GRAY
Not much time goes by without 39-year-old Ryan Gray receiving yet another promotion at Hallmark. In March, he was named director of category solutions—his fourth promotion in as many years. In his new role, Gray develops the strategy for Hallmark's business across its retail network, as well as programs and solutions that will drive growth. Gray has made quite an impact during his short time at Hallmark and is a member of its Senior Leadership Group, which is made up of select employees who take on big projects along its several lines of business, including Crayola, greeting cards and the Hallmark Channel. He is also the youngest member of the HALLPAC Executive Committee, which engages with elected officials in Washington about issues important to the company. Besides his Hallmark work, Gray, a father of two, is treasurer of the Children's Mercy Cancer Center Auxiliary, president and board member of Impact KC (which has donated $1 million to local charities) and is heavily involved with United Way and Enactus. A graduate of Northwest Missouri State University, Gray started his professional career with Chrysler Financial in Kansas City and later Dallas. After six years there, he was an executive at Florida-based Darden Restaurants, the parent of Olive Garden, Red Lobster, and others, where he was an analytics executive. During this time, he also earned his MBA from the University of Florida. Gray and his wife Mandy chaired the annual Beat the Blues gala for the Sherwood Autism Center early this year.
---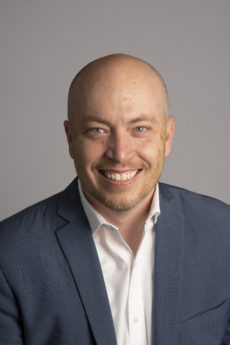 BRAD HARDIN
It's not just anyone who can head up a new enterprise and reach $30 million in revenue in less than two years, but Brad Hardin was able to do it before turning 40. The Black & Veatch chief technology officer is also president of the company subsidiary Diode Ventures, a data-center-development and green-energy solutions effort launched under his leadership in 2017. Last year, Hardin was part of a team that landed Diode and its partners a $1.6-billion data-center project. All the while, in his CTO role, Hardin, 39, directs all tech initiatives in support of Black & Veatch, where he has worked since 2014. "I am proudest of the courage and trust the Black & Veatch organization has had in me to lead this effort and the projects we are developing, such as utility scale renewable energy and hyperscale data centers, that will have a positive impact around the world," he says. Among his previous roles, Hardin headed the technology department at Leidos Engineering, in St. Louis, and was national vice president of construction at San Diego-based Balfour Beatty Construction for four years. A Kansas State University graduate, he began his career as an architect, practicing that craft for seven years before transitioning into the construction industry. The husband and father of three volunteers in an executive advisory role for not-for-profit Switch.io, which aims to create a sustainable carbon-neutral future by using renewable energy and blockchain technology.
---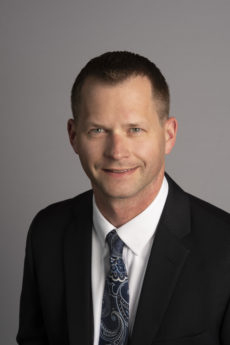 CALEB HERBST
Caleb Herbst took what might not be considered the most intuitive path to becoming a Garmin vice president: fly fishing. During his boyhood back in Goldsmith, S.D., he wanted to grow up to be a professional fly fisherman. He did end up guiding fishing tours early on, but opted to use his  South Dakota School of Mines and Technology computer science degree to get a job at Garmin as a software engineer. That path has since morphed into company management. "While my career took a different direction, my hometown job guiding fly fishing instilled a foundation of teaching and leadership," says Herbst, who's now 39. He spends his days frying bigger fish as vice president of Garmin's consumer automotive segment, where he oversees a team of 150 employees and is responsible for the automotive and camera businesses, leading R&D and P&L for hundreds of millions in revenue. Part of Herbst's transition within Garmin came after he received his MBA from Baker University in 2006. He previously held several roles in the company's engineering department, including director of research and development and the software manager of the Nuvi GPS navigator product line. Herbst says that the product fits the outdoor and travel lifestyles he enjoys with his wife and two sons. A diagnosed diabetic from the age of 7, Herbst serves on the Juvenile Diabetes Research Foundation's corporate development committee, which aims to raise funds for Type 1 diabetes treatments.
---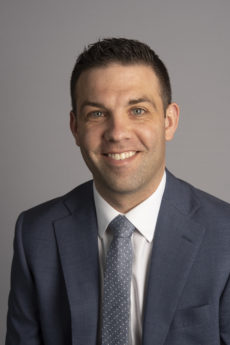 NATE HEYING
Hard work is paying off for Nate Heying. The Holmes Murphy & Associates vice president for property casualty says he had a strong family work ethic instilled when growing up in rural Iowa, and that has led to more than a decade of success in the insurance business in Kansas City. Heying, 34, took over the company's property casualty department four years ago. Last year, he increased its EBITDA by 15 percent, while boosting revenue by 10 percent. A Holmes Murphy shareholder, Heying is also involved in employee recruitment and retainment. Heying earned a business degree from the University of Northern Iowa, then made his own roots in Kansas City. "Originally from 'small town' Iowa, I moved to Kansas City after graduation 10 years ago, and immediately fell in love with the city, the people and business community," he remembers. "Not having the benefit of personal connections within the business community, I knew my success was dependent on my ability to work extremely hard, build strong personal and business relationships and become part of the community." Heying says his drive can be summed up by a laminated card from his grandfather he keeps in his wallet that reads: "Always Strive for Improvement–You May Raise the Standard for Perfection." Heying and his wife Natalie have one daughter and a set of twins on the way. He is currently active as in the Construction Finance Management Association and is involved with the Catholic Charities Snow Ball Table Committee, as well as local food drives.
---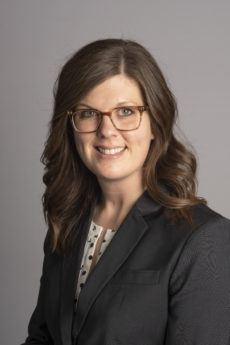 KERSTEN HOLZHUETER
Kersten Holzhueter is a Kansas City transplant, by way of Wisconsin and the University of Iowa College of Law, and works hard to give back to the area she now calls home. The 35-year-old partner at Spencer Fane, one of the youngest ever named there, is active with several organizations, including the Downtown Outreach food pantry, Harvesters, the reading program at Primitivo Garcia Elementary school, the Happy Bottoms diaper bank, the Uplift Organization and others. Holzhueter is just as active at Spencer Fane. A specialist in financial client services (she has an accounting degree from the University of Wisconsin-Madison), Holzhueter has worked cases dealing with the Tele-phone Consumer Protection Act as well as the Fair Debt Collection Practices act. She also counsels clients with regard to the Fair Credit Reporting Act, helping them navigate federal laws, and she calculates potential exposure to damages that a client might incur while doing business. Meanwhile, Holzhueter also works for community development endeavors to secure land under the Missouri Abandoned Housing Act so that it can be converted into affordable housing. Recently, she led the opening of Spencer Fane's Minneapolis office, where Holzhueter helped integrate new partners and recruit additional attorneys, doubling the location's size. Holzhueter serves on the boards of the of the Association for Women Lawyers of Greater Kansas City and Lawyers Encouraging Economic Performance.
---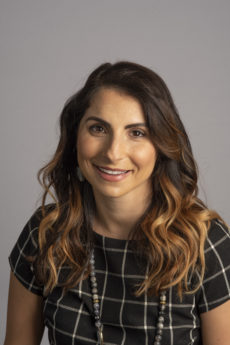 CHRISTINA KNOPKE
Christina Knopke made a career choice a few years back, deciding that family comes first–in both her personal and professional life. A UMKC Law School grad who was a general-litigation attorney, she changed her practice to estate planning in 2014 and later joined Over-land Park-based Creative Planning in 2017, where she is now a partner. Knopke, 36, said she made the move to have a better life-work balance, as a wife and mother of two, and enjoys the benefits of helping others plan for the future of their families, as well. "In my first few years practicing in this area, I was helping 50 to 75 families a year with their estate plans," she says. "Now, almost five years later, I meet with hundreds of families each and every year about how to educate families to designate guardians for minor children, take care of a special-needs child after their caretaker passes, and specifically design estate plans geared to each individual family and their needs." Knopke is active in St. Michael the Archangel Catholic Parish's annual Red Bag charity event for foster children and the church's Go Forth to Serve committee. A St. Teresa's Academy graduate, Knopke went on to the University of Arizona before UMKC. After law school she was a clerk in Jackson County District Court before joining Mullins & Baylard in Blue Springs. She made her practice shift into estate planning with Overland Park-based Gaughan and Connealy, in 2014.
---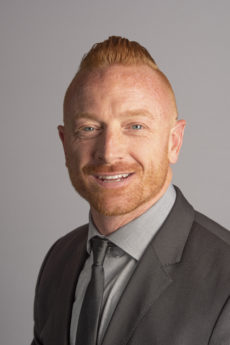 RYAN McCARTHY
Ryan McCarthy didn't just join the family business—he improved it. The managing partner at McCarthy Auto Group started at the family company, of which his father John is chief executive officer and owner, 19 years ago at McCarthy Chevrolet, in Olathe. During that time, he worked in all the dealership's departments, eventually transitioning into team management. That led to assisting in a profit bump of 20 percent for the dealership. That, in turn, led to his current role at the company, which operates nine dealerships in the metro area, selling Chevys, Hyundais, Nissans, Toyotas and used vehicles. McCarty, 37, says he is driven by helping others at the dealership succeed in their careers while contributing to the dealership's overall performance. Though selling cars is a tough job, it builds personal resilience, and can even be fun, McCarthy insists. "When people are buying cars, and the economy is strong, Johnson County is a good place to be," he says. "The car business is really fun if you allow it to be." The satisfaction he feels from helping employees is matched by supporting civic and community groups. "You have to give back," he says.  McCarthy and his wife Erika have three children. In addition to the several charitable organizations that the dealership group supports, the McCarthy family gives back to the community through involvement with Ronald McDonald House Charities, as well as assisting with fundraising for the Roeland Park Police Department's first K-9 unit.
---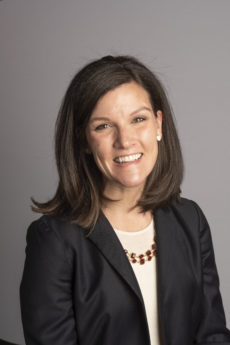 MICHELLE MARVEL
Michelle Marvel has taken on some tough cases that have resonated throughout the Kansas City community. The high-profile cases she has worked on as a partner for Bartimus Frickleton Robertson Rader include the JJ's restaurant explosion in 2013, which killed an employee and injured 15, as well as the death of a 10-year-old boy at the Schlitterbahn water park in 2016. In each case, there were big headlines and a collective sense of community grief. "With the remedies the law provides," Marvel, 36, says. "I am able to help my clients put the pieces back together after a tragedy. I am fortunate to work on cases that bring meaningful change to those involved and often provide opportunities to improve safety." She considers the Schlitterbahn case her most memorable, as it resulted in a settlement to the family that totaled more than $19.7 million. Another high point in Marvel's career was winning her first appeals case, which allowed the family of a young girl killed by electrocution to overcome governmental immunity obstacles in their plight. The mother of two boys, Marvel volunteers with Operation Breakthrough on a back-to-school breakfast program that provides school supplies to 450 children in need
of assistance. She is also a continuing legal education presenter for younger litigators, and has served on the Association for Women Lawyers Board as a mentor in its Connections program. A graduate of UMKC's School of Law, Marvel received her B.A. from Truman State University.
---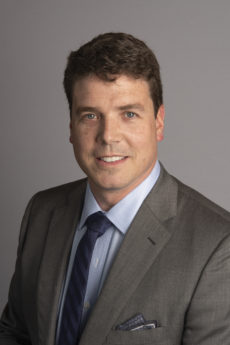 KIRK McCULLOUGH
Kirk McCullough, 39, is a physician who cares for some extremely active—and valuable—"weekend warriors." The orthopedic surgeon is on the NFL's Foot and Ankle Subcommittee and since returning to KC has been an assistant team physician for the Kansas City Chiefs and Sporting Kansas City. "I relish the opportunity being on the cutting edge of research aimed at improving not only the health of NFL athletes, but helping redefine health considerations with athletic shoe design/wear for athletes in a variety of sports and levels of competition," McCullough says. The busy partner of Orthopaedic & Sports Medicine Clinic of Kansas City and Kansas City Orthopaedic Institute shareholder is also a consultant for the Kansas City Ballet. A K.C. native, he attended St. Thomas Aquinas High School, and serves as Director of Sports Medicine for his alma mater. "This has provided me an opportunity to not only impact young student-athletes lives helping return them to activities they love but also the chance to care for faculty that mentored me during my high school years," he says. Before his current practice, he completed separate fellowships in Foot and Ankle at the Cleveland Clinic in Ohio and Sports Medicine at OrthoCarolina, in Charlotte, N.C.  A University of Kansas School of Medicine graduate, McCullough was a cadet at the U.S. Air Force Academy before leaving after his second year to pursue a career in Orthopedics. The father of three and his wife, Leah, who is also from the area, live in Overland Park.
---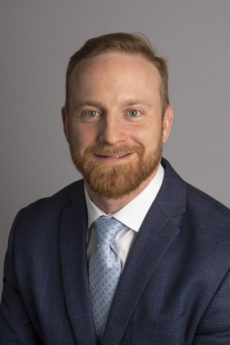 MIKE McKEEN
If you've spent any time in the downtowns of some of the largest Kansas-side suburbs, you're probably familiar with Mike McKeen's work. EPC Real Estate Group, of which he is president, has played a key role in revitalizing downtown Lenexa, Olathe and Overland Park. EPC, which specializes in multifamily and mixed-use development, was formed by McKeen, 34, and his partners in 2014. He is proud of EPC's projects and the firm's core values of goal setting, monitoring and execution of those objectives. "These values and goals play an integral role in our sustainability and ability to perform for our clients and partners, [and our] ability to maintain a culture of positivity, eagerness, to excel, and give back to our communities," McKeen said. His firm has won awards from commercial real-estate development association NAIOP and the Apartment Association of Kansas City. Before the formation of EPC, he was director of development construction at Briarcliff Development Co., where he was responsible for financing, planning and executing projects. He also worked at Turner Construction for four years, managing stadium construction. Throughout his career, McKeen has been involved in more than $1 billion in real estate development. A University of Toledo engineering graduate, McKeen is on the steering committee of Forward OP, which is formulating a community vision for the City of Overland Park. He is also active with the American Lung Association and the Northland Regional Chamber
of Commerce.
---
AARON MESMER
Aaron Mesmer, 37, has been part of some big deals during his tenure at Block Real Estate Services that have helped define Kansas City's landscape. Since joining the firm in 2005, the principal and director of acquisitions has been involved in transactions totaling upwards of $1.3 billion and more than 575 acres of development, including the Traders on Grand multifamily renovation and 531 Grand, an apartment complex in the River Market, both of them award-winning projects. Overall development under his watch has totaled 3.1 million square feet of industrial space, 1.2 million square feet of office space and 4,100 apartments and senior-housing units, in both the Kansas City area and Des Moines. Mesmer is a Certified Commercial Investment Member, with licensing in Kansas and Missouri. He's also a past Ingram's 20 in Their Twenties honoree, was named as one of the National Association of Realtors' 30 Under 30 in 2010, is a member of the Forbes Real Estate Council and served previously as president of the board of directors for the Kansas City Regional Association of Realtors. The Shawnee resident and father of two is an active member of the Church of the Resurrection and has volunteered for the Boys and Girls Club of Kansas City, as well as other organizations. Previously, Mesmer worked for Cohen Esrey Real Estate Services. He is a graduate of the University of Kansas with a degree in business administration.
---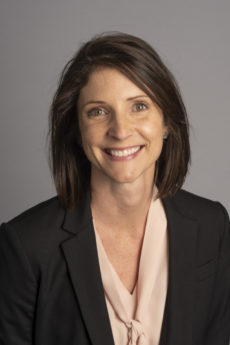 MARIAH MEYER
Mariah Meyer is firmly planted in Kansas City's architectural present and future. The executive vice president at BRR Architecture is both active within her firm and as a mentor to those entering the field. Meyer joined BRR in 2010. She assumed responsibility for one of its studios in 2015 and was named principal in January 2017. Her current focus is in the hospitality field, an area in which she has tripled revenue for the firm. Meyer, 39, has also worked on entertainment and other commercial projects during the course of her career. "I feel fortunate to help lead a firm whose goals align with my own: focusing on developing people, building relationships and giving back," she says. "This includes encouraging other women to enter the field of architecture." One of the ways she gives back is by volunteering with the University of Kansas School of Architecture and Design's Dean's Advisory Board to plan her alma mater's annual alumni symposium, and also serves on its student experience subcommittee. The wife and mother of two also works with the American Institute of Architects on its Eastern Kansas Task Force, assisting with industry-specific events for its members in Johnson and Wyandotte counties. Meyer also performs public outreach and scholarship-candidate reviews for the Kansas City Architectural Foundation. Practicing in the architectural field for 17 years, Meyer has also worked at OWP/P as well as Perkins + Will, both in Chicago.
---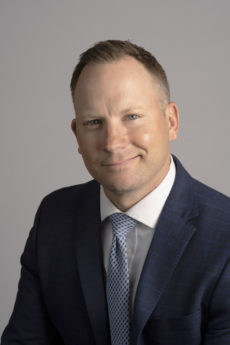 WILLIAM MOORE
William Moore is no stranger to big energy mergers. The 39-year-old senior vice president for strategy and corporate development in the Kansas City office of Houston-based Crestwood Midstream Partners has taken part in some doozies. The first big merger was in 2013, when Inergy LP, where Moore had been vice president of corporate development, became part of Crestwood Midstream Partners, a deal in which he was instrumental. Then in 2016, he played a major role in negotiating Crestwood's $2-billion joint-venture of its northern Pennsylvania and southern New York gas storage and pipeline business with New York City-based utility giant Consolidated Edison. The move, for which Moore is heavily credited, retired $1 billion in Crestwood debt, helping restructure and right-size the company. Moore, who also specializes in energy asset development, regulatory oversight and legal affairs, started at Inergy in 2005 as a legal analyst and business-development associate and has held several executive positions at the New York Stock Exchange-traded company. He came to the firm armed with a degree from the University of Kansas School of Law and an MBA from Fort Hays State University. Moore has been married for 14 years, and he and his wife Kristy have two sons, Gavin, 10, and Griffin, 9. He also is the co-chair of Children's Mercy Hospital's Red Hot Night Gala for 2020, is on the University of Kansas School of Law's board of governors and is on the finance committee of the Shadow Glen Golf Club, in Olathe.
---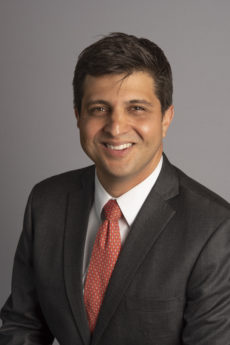 JOSHUA TAIMOOR NANA
Though he has traveled around the world extensively for professional reasons, Joshua Taimoor Nana, is happy to call Kansas City home for himself and his business. The 39-year-old is founder and chief executive officer of MTAR, a textile company based Downtown, which also has production facilities in Los Angeles, Guatemala and Pakistan. Founded about 17 years ago, MTAR produces woven and knit garments and distributes them to companies in over 27 countries. It's no surprise then, that Nana says he lives "for adventure, travel and studying different cultures around the world" and has visited more than 50 countries. Nana, who majored in finance and international relations at Tulane University, became somewhat recognized worldwide when he was featured as a part of a television show, "You Can't Turn That Into a House," which first aired in 2017 on the DYI network and featured himself and two other hosts turning unlikely constructed spaces, such as shipping containers, into tiny homes. The business leader joined YPO (Young Presidents' Organization) when he was 32, and is involved with Nokero, which provides solar lamps to communities that do not have available electricity. He has also done disaster-relief work in Pakistan, as well as non-profit economic development in third-world countries to improve education and economic opportunities for women. A Fairway resident, he and his wife, Heather, have three children. She serves on the Children's Relief Association board through Children's Mercy Kansas City.
---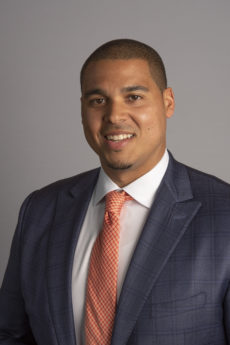 RYAN POLES
"Eliminate distractions! Create energy! Fear nothing! Attack everything!" These are some of the words that Ryan Poles, 33, sees when he shows up to work, courtesy of a man named Andy Reid. Yes, Poles works for the Kansas City Chiefs, as assistant director of player personnel. And fans of the team have him and others to thank for a quarterback named Patrick Mahomes II, as Poles was the Chiefs' college-scouting director when the organization traded up and drafted the player. Besides spending a lot of time at the Arrowhead Stadium complex, Poles is at college campuses across the country looking at prospective talent, as well as the annual NFL combine in Indianapolis. The husband and father of two, who graduated from Boston College, is proud of the Chiefs' four AFC West titles during his tenure, in 2010 and 2016 to 2018. Poles started with the team in 2009 as a scouting assistant, spent several years as college scouting coordinator and became director of college scouting before taking on his current role in May 2018. He sees strong parallels between success he has experienced in football and valuable life lessons. "It constantly keeps you humble, hungry and tough," he says. "The lessons I have been able to share with my son by simply following the Chiefs has been incredible. Lessons such as: How to get up after you fall. How to stay humble when everything is going your way. How decisions always have consequences. And most importantly, the power of strong leadership and teamwork."
---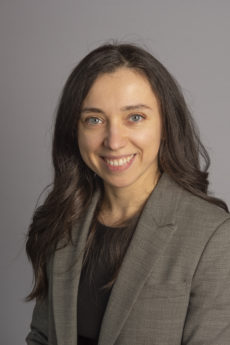 IRYNA NORTHRIP
Ukraine-born Iryna Northrip has come far from the reality of her youth, growing up in the communist former Soviet Union. The 35-year-old wife and mother of two is now the director of risk management at Overland Park-based Mariner Wealth Advisors. Northrip came to the United States a decade ago to attend UMKC Law School, graduating in 2012. A U.S. citizen since 2016, she worked as an associate at what is now the Bryan Cave Leighton Paisner law firm before joining Mariner. She started out in Mariner's compliance department, where she held several positions and served as chief compliance officer for two mutual funds and an asset manager. Northrip then transitioned to Mariner's investment team, became a chartered financial analyst and moved into her current role. The CFA designation is one of her proudest accomplishments, as she was working and raising her children while taking its exams. Another highlight is taking part in the New York Stock Exchange opening-bell ceremony for an exchange-traded fund she help-
ed launch. "During my childhood, it would be unimaginable that I would be where I am today, raising a family in America and balancing a career in the financial services industry," she says. "It's important to me to provide opportunities I didn't have and raise them to be active, well-balanced, and kind members of the community." Northrip takes part in annual pumpkin-carving fund raisers with her family to raise money for the Harvesters food bank and is involved with judging UMKC Law writing competitions.
---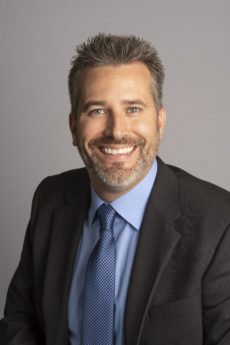 GREG PRIEB
The strength of the homebuilding industry might not be grabbing the most positive economic headlines over the past few years, but that hasn't put much of a damper on Prieb Homes. There, Gregory Prieb II is president of the family's Olathe-based business founded in 1979. Since then, his company has built 5,000 homes and has been especially busy over the past few years. Other than the single-family houses the company builds, Prieb, 38, has constructed 600 apartment units and has 2,000 more on the way in the Johnson County area. He credits the strength of the market to being conservative and not having the pricing ebbs and flows seen in other major metro areas where housing costs will drastically inflate and deflate with changes in the economy. Last year Prieb had $70 million in sales. He says the key to success it to carefully study the market's absorption and pay careful attention to asking-price points in specific areas. What Prieb likes the most about the job is taking part in creating communities, and later driving through them, seeing vibrant areas where families pull out their lawn chairs on the weekend to socialize and children play in the neighborhood. He enjoys facilitating that process with future homeowners. "It's so rewarding to be able to meet with them up front and help them with their housing needs and help them grow their family," says the husband and father of four, who is also on Lake Quivira's architectural review committee and has served as a Home Builders Association board member.
---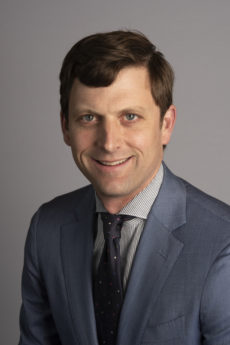 JOHN RUSS
John Russ is a UMB Bank lifer so far at the age of 39, and that dedication has come with significant career advancement. He started there 15 years ago as an entry-level credit analyst and has moved up to president of commercial banking in Kansas City. It's the largest department of the bank, and the Kansas City market leader in deposit share, which has served the community for more than a century. The commercial group Russ oversees has more than 30 associates, and he is proud to now be a leader at one of the longest-standing banks in Kansas City. The Drury University business-administration graduate enjoys working with his UMB associates, as well as clients throughout the metro area. "The business community in K.C. is very open—people are receptive and will listen to what you say," he says. "K.C. is also a place that values relationships, which is something I particularly appreciate. In addition, the city is going through a revitalization and gaining quite a bit of attention—there's a lot of momentum happening here. I'm not from K.C. originally but am proud to have made it my home now." A graduate of the Greater Kansas City Chamber of Commerce's Centurions program, Russ' community involvement includes working with the Kansas City Tomorrow Civic Engagement Program, as well as Variety KC, a nonprofit for children with disabilities, where he serves as treasurer. The Arkansas native has also volunteered at Gordon Parks Elementary School.
---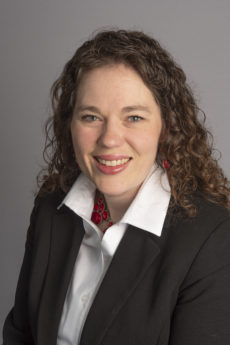 AMY RYAN
Amy Ryan considers service a high calling, both in work and personal endeavors. The senior vice president at Commerce Bank is the commercial team leader in the St. Joseph area, and has worked at the bank for 12 years. She assists with business startups, expansions and streamlining cash flow for clients. On the operations side, Ryan, 38, has recruited and coached a team of younger lenders for her commercial group. She has also been able to use many of her career skills for community service. As a board member, secretary and allocations co-chair at United Way of Greater St. Joseph, she was part of a team that allocated $3 million annually for two years to several agencies in the area. Also a board member of Hillcrest/Pivotal Point Transitional Housing after the launch of its St. Joseph efforts, the wife and mother of three played a role in the purchase of an apartment complex for families in need, as well as a thrift store to generate income for the organization. "Service is the word that I would use to describe what motivates me," she says. "As a wife, mother, employee, boss, community member, and most importantly a follower of Christ. My faith is what motivates me to want to leave my community and world a better place for those who walk behind me." A Northwest Missouri State University graduate, Ryan also has an MBA from Rockhurst University. She started at Commerce in 2007, and before that, worked at Northwest Missouri State's Small Business Center and ADP Retirement Services.
---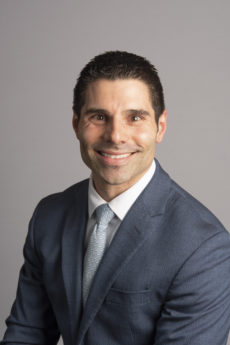 NATE SHADA
Nate Shada, 36, considers himself a well-balanced Tasmanian devil, if there is such a thing. The balance for the vice president-producer at Lockton Companies comes from his business-book of diversity, but equality, in all major divisions: property/casualty, employee benefits/retirement and benefit-communication insourcing. It's called the "One Lockton" approach in the company. The other side? The determination behind being a student of business, using grit and elbow grease to power continuous learning and professional development in efforts to make sure that his team and clients are head of the pack. His accomplishments include employing 18 people within a large integrated health system, reducing workers compensation claims by $1 million for a community hospital and aligning worker-benefit plans to corporate objectives for a 6,000-employee company. The father of four and husband regularly volunteers with his wife Jamie at Scared Heart Catholic Church in Shawnee. He is also active with Rebab KC, serving at finance chair when Children's TLC and the Rehab Institute of KC merged to form it. "My experience with Ability KC has been extremely rewarding," Shada says. "This was a remarkable success with the combined organization uniquely positioned to provide a continuum of care for individuals with disabilities at every stage of life." He is currently chairman of its Stepladder Foundation board. Shada attended the University of Missouri, from where he earned a master's degree in accounting. Before joining Lockton, he spent four years with Big Four accounting firm KPMG as a senior audit associate.
---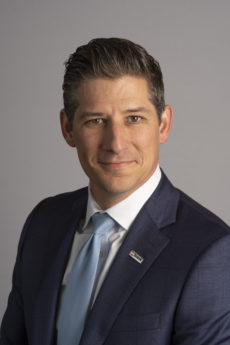 JUSTIN SHELMAN
Justin Shelman has done a lot in a short period of time at U.S. Bank. On the job there since 2015, he has risen in ranks to managing director of portfolio management in U.S. Bank Private Wealth Management, a position to which he was promoted seven months on the job after being hired as a portfolio manager. His current role involves overseeing a team that makes investment decisions for an impressive $2 billion in client assets. "My approach to leadership is an honest, humble approach that empowers my team," Shelman, 39, says. "I recognize the mentorship that I benefited from and believe it's important to provide my team with the same tools and guidance necessary for them to connect with clients." Prior to working at U.S. Bank, Shelman was the St. Joseph market leader at Commerce Bank, where he was also a portfolio manager and equity analyst. The husband and father of two is active in Habitat for Humanity, not just pounding nails, but serving as a member of its headquarters renovation committee, and he has helped the organization with its fundraising efforts. "A stable home to grow up in is something that I recognize allowed me to become the person I am today," Shelman says. "Habitat for Humanity lends a hand, helping families find stability and self-reliance through home ownership." Shelman is a University of Kansas graduate and a chartered financial analyst (CFA), a distinction he earned in 2015. He's also a member of the Kansas City CFA Society.
---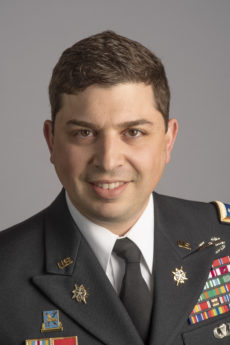 JEFF SILVERMAN
Fortunately for us, Jeff Silverman has two careers. The Stillwell resident doubles as a senior manager at accounting firm Grant Thornton and is also a lieutenant colonel in the U.S. Army Reserves. Silverman, 38, was awarded a Bronze Star serving the nation after capturing a terrorist cell in Iraq, one that had planned to detonate 12 car bombs. He has also received the Knowl-ton Award for distinction in military intelligence. "My best military achievement was bringing home my entire 400-person unity safely without casualty on my last tour," he reflects. Though his work for Grant Thornton's business-
analytics consultancy isn't a life-or-death matter, it's certainly appreciated by clients. Silverman's work for the Naval Nuclear Laboratory's analytics system drove an analysis that shaved an average of $4 million off the production cost of aircraft carriers. For BlueScope Steel, ReeceNichols, Kansas City Southern Railway Co., and other clients, he has helped maximize profits and prevent layoffs, and those efforts had seven-figure impacts for some firms. His accomplishments have made him a two-time winner of the Oracle Excellence for Innovation Award, for cloud analytics and big data. Silverman graduated from the U.S. Military Academy at West Point, and he holds a master's degree from the Command and General Staff College, at Fort Leavenworth. He is an active volunteer and fundraiser for Disabled American Veterans. The husband and father of two also gives time to American Corporate Partners, where he mentors veterans entering the civilian work force.
---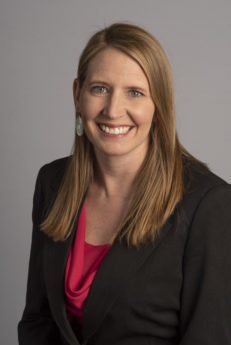 HOLLY SMITH
Holly Smith provides the legal guidance behind ReeceNichols Real Estate. This involves working with managers across all of the firm's business units, including brokerage, title, escrow, commercial and franchise operations. The 39-year-old's routine includes presentations at sales meetings, teaching and putting on continuing education programs for agents in the company's training facilities, and fielding legal questions about real estate transactions. Smith also handles the drafting and negotiation of leases for more than 25 Reece office locations, as well as vendor agreements and other business contracts. The Overland Park resident must also keep up with the many legal issues facing the real estate industry. "I truly enjoy working for such an amazing company and find it very rewarding to assist consumers, whether it is through advanced technology initiatives or through fostering friendships, in what is most likely the largest purchase of their lifetime," Smith says. A Colorado native who enjoys spending time outdoors, she attended Washburn University and graduated from the University of Kansas School of Law. The wife, and mother of one, previously worked at SouthLaw, where she was supervising attorney and managed a staff of eight. While there, she drafted internal policies and procedures, and coordinated payoff and reinstatement in excess of $2 million monthly for national bank clients. Smith has also worked at Nations Default Services and Alderson Law Firm.
---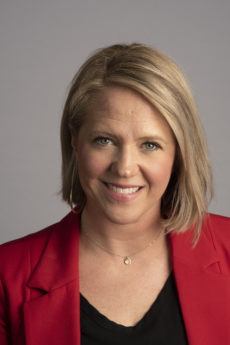 MACAELA STEPHENSON
Giving back to the Kansas City-area community is literally a full-time job for Macaela Stephenson, the 39-year-old man-
ager of community relations and invest-ment at Blue Cross and Blue Shield of Kansas City. Her position involves managing the insurer's philanthropic endeavors, including community sponsorships and partnerships, internal and external volunteering, strategizing campaigns and managing the Blue KC corporate-responsibility platform. Stephenson is responsible for about $2 million in donations on behalf of the organization. Erin Stucky, president and CEO-elect of Blue Cross, says Stephenson "has demonstrated strong leadership, an innovative business perspective and collaborative spirit. She's a natural worker who is eager to learn from others and build relationships in the community." Prior to joining Blue Cross in 2012, Stephenson was with American Red Cross of Greater Kansas City, where she served as interim executive director and director of corporate and foundation gifts. During her time there, she managed the organization's Red Ball and the Genevieve Byrne Speaker Series, securing sponsorships for both events. A University of Kansas graduate, she is also board vice chair of Nonprofit Connect and a board member of the Kansas City Public Schools Education Foundation. Additionally, Stephenson has volunteered her time at Harvesters and the Metropolitan Organization to Counter Sexual Assault. A native of Nebraska, she lives with her husband, daughter and two rescue dogs, Hank and Dolly, near the Country Club Plaza. "I believe in Kansas City and everything that makes it a great place to live, work and play," she says.
---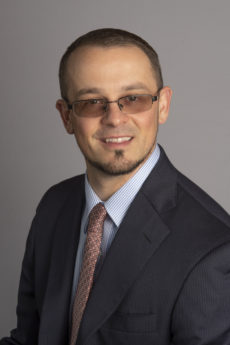 DWAIN STILSON
Dwain Stilson has taken his accounting skills to heights in healthcare. The 38-year-old Parkville resident is chief financial officer and treasurer of Mosaic Life Care, where he is responsible for a $1-billion integrated health system, with several locations around the region, that is also part of the Mayo Clinic Care Network. Stilson was hired by the organization in June 2014 as vice president, controller, and got promoted to his current position 18 months later. He came from Health First, in Florida, where he was corporate controller. In his time at Mosaic, Stilson says he has "been engaged in significantly enhancing the organization's overall performance." That includes improving days cash on hand by more than 75 days, increasing the operating margin from 1 percent to more than 4 percent, and boosting Mosaic's credit profile to an AA- rating. It helps, Stilson says, that management has programs to support his efforts to make the organization fiscally sound. "I'm thankful to be part of an executive team that has seen employee engagement scores improve by more than 10 percent," says the husband and father of two. "I'm appreciative of the opportunity to co-lead several initiatives to help the organization grow revenues strategically by 10 percent and reassessed several initiatives that freed up resources to invest in the core business." Stilson received his MBA in accounting from the University of Central Florida. He started his career working for accounting firms located in that state.
---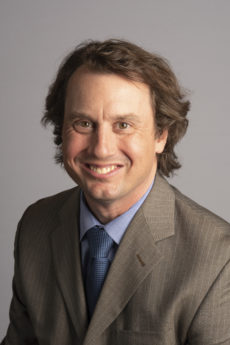 SEAN TASSI
One would be hard-pressed to have a legal career more varied than Sean Tassi's before hitting 40 years old. The Husch Blackwell partner's niche practice specializes in college and university data-privacy issues. A partner since 2016, his current role evolved from general counseling for higher-learning institutions, a big career switch from what he was doing prior—servicing litigation needs for clients. Meanwhile, Tassi, 39, was first hired by the firm out of law school as a patent lawyer because he also had a master's degree in engineering. "Pivoting and retooling to develop a legal practice that satisfies me professionally and personally has been my most challenging and significant career achievement," he reflects. Tassi went to the University of New Hampshire Law School and earned his master's and undergraduate degrees from Kansas State University. He joined Husch Blackwell legacy firm Blackwell Sanders in 2007. Data-privacy issues for universities are similar to large corporations. The public and private institutions, which Tassi represents in federal and state courts, as well as in arbitration, have sensitive information about students, employees and research that is subject to state and federal regulations. He helps manage breach analysis and response, as well as compliance and governance, third-party contracts, employee discipline, student grievances, university spending and enterprise risk management. A Prairie Village-resident and father of two, Tassi's wife, Elizabeth, is a partner at Stinson Leonard Street. He is a member of the National Association of College and University Attorneys.
---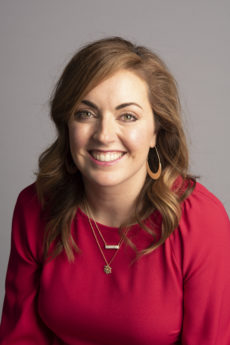 EMILY TILGNER
Big construction projects are an atmosphere in which Emily Tilgner thrives, and she wants other women to be able to do the same in her industry, which is stereotypically associated with males. The 38-year-old, who is now director of engineering services at McCownGordon Construction, has been involved with some major area-headquarters construction projects, including the renovation of Black & Veatch's, AMC Theatres' and the former Lexmark building, in Olathe. Before her current firm, Tilgner was director of Kansas City operations for Henderson Engineers. "Seeing little gender diversity in the upper ranks led me to spearhead an internal women's network to help propel women through connections, collaborations and continuous development," she says. "Understanding the environment working in a male-dominated field, I want my daughter and other girls to know they are capable and deserving of anything they want to be." While at Henderson, she also started up the company's Downtown Kansas City office and steered it toward profitability within 1 year. Now, at McCownGordon, she creates tools that save hundreds of hours of labor and hundreds of thousands of dollars in construction-related conflicts. The Kansas State University graduate is involved in Wonderscope Children's Museum, where she serves on the board and chairs the building committee, providing insights into the facility's architecture, structure and internal space. She also serves on the Rockhurst University Civil and Mechanical Eng-ineering advisory board and is active with the Urban Land Institute.
---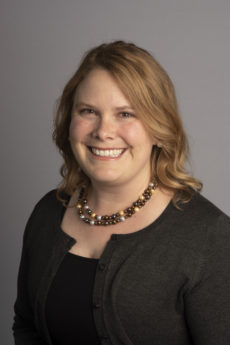 SARAH WARNER 
Sarah Warner's docket is full. The principal at Thompson Warner, at age 39, is also president of the Kansas Bar Association, as well as the president of the Kansas Association of Defense Counsel (KADC), and a board member of the Kansas Board for Discipline of Attorneys, and is active in other organizations as well. The University of Kansas graduate, who went to Ave Maria School of Law, in Michigan, is passionate about young Kansas attorneys participating in legal associations and wants them to follow in her footsteps of involvement. "In Kansas, where state government has one of the lowest rates of attorney participation in elected leadership positions in history, lawyers entering the practice have a vested interest in guiding the development of policy for years to come," says Warner, who was elected to the Kansas Bar Association Board of Governors when she was 35 and president of the KADC at 36. Meanwhile, she was named president of the Kansas Bar, at 38, in June of last year. Her efforts to get more young people involved has led to the modernization of networking and increased use of technology in connecting legal peers. Meanwhile, at her own litigation practice, Warner focuses on resolving state and federal constitutional claims, contract disputes, eminent domain issues, land use and real estate disputes, and bodily injury claims. Warner also finds time to teach at Washburn University School of Law and was recently one of three finalists chosen by Gov. Laura Kelly for appointment to the Kansas Court of Appeals.
---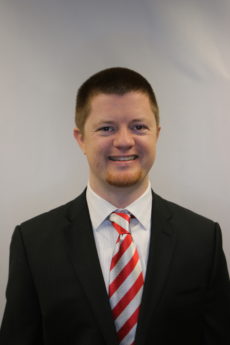 MATT WATSON
Selling one business for $150 million wasn't enough. Matt Watson just keeps investing in and starting companies. The 37-year-old Lea-wood resident and father of three is the current owner and founder of Stackify. At 22, he founded car tech firm VinSolutions, which he and his team sold for the aforementioned amount in 2011 to Autotrader.com. Now Watson is founder and president of Stackify, a company that produces troubleshooting software for developers, that he started in 2012. Stackify was founded to give developers an affordable one-stop place that has all of the tools they need to fix application problems. The firm now has about 60 employees, half locally and half in the Philippines, and about 1,100 customers in 60 countries.  More than half of Stackify's revenue comes from users based abroad. Watson is also the founder and owner of another company, Full Scale, that helps young companies grow their development teams and outsources services such as human resources, graphic design and content writing. He is also the co-host of "Startup Hustle," a podcast that gives guidance to those starting companies. Recent episodes include: "Does My Idea Suck?," "10 Top Business Trends in 2019," and "Negotiating Tips." He and his co-host, entrepreneur Matt DeCoursey, often host business leaders as guests of the program. "I really enjoy mentoring and providing realistic feedback to early stage companies when they need it," Watson says.
---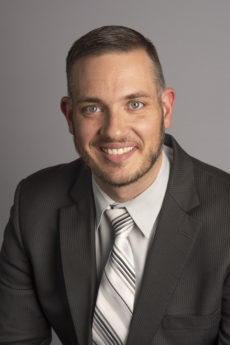 CHAD WESSEL
Chad Wessel, 38, is no stranger to strong financial momentum. The vice president of finance at Kansas City-based Amply Media, has been involved in some major company growth during his time there and at other firms where he has held executive-level positions. At digital-content network Amply, which was spun out of tech marketing firm TechMobi last year, he has overseen steep revenue growth—from $1 million annually in 2016 to more than $40 million last year, including about $5 million in EBITDA. Before his current company, Wessel worked for Quest Diagnostics, where its wellness business expanded from $30 million in revenue in 2011, to more than $160 million in 2015, as a result of sizable organic growth and acquisitions. And prior to that, he was finance director at Cricket Wirelesss, where he was part of a team that significantly grew its network of retail stores in the Midwest, throughout the Kansas City, Chicago, Milwaukee and St. Louis areas. "Over the past decade, I've been privileged to lead teams that have been integral in driving meaningful, substantial growth across organizations," Wessel reflects. Some of that growth was in the form of major acquisitions. Wessel was involved in the $35-billion Sprint-Nextel merger early in his career and helped perform due diligence for Quest's acquisition of Summit Health. A married father of two, Wessel has an MBA from the University of Kansas and received his undergraduate degree from the University of Iowa Tippie College of Business. He coaches youth baseball and basketball.