Their influence runs the gamut from pre-kindergarten through community colleges, from four-year baccalaureate campuses to medical school. Their collective works influence the direction of more than 1.5 million young minds in Missouri and Kansas. These are Ingram's Icons of Education. Almost without fail, they were brought up in homes of modest means, but through a shared understanding of hard work and its rewards, they achieved positions of influence in K-12 and higher education. Together, they are producing the next generation of critical thinkers who will determine the economic well-being of this region for decades to come.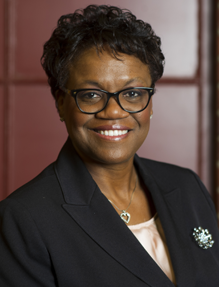 Kim Beatty, Chancellor, Metropolitan Community College
Kim Beatty is a Pittsburgh native whose mother had a deep commitment to college education—one that came with a 7-year-old in tow. "I still remember the bus rides and sitting in the back of the classroom with her," says Beatty, the chancellor at Metropolitan Community College. "This experience coupled with her strict discipline for me studying every day instilled education as a core value." 
Armed with what she calls a "strict but structured schedule for doing homework," Beatty held a job while earning a degree in English, with honors, at Morgan State Univ. Law school would have been next saved for one small hiccup: "I blew the LSAT," she says. Nevertheless, she made her way back to grad school and then secured her doctorate. From that point on, academic administration would be her path. "I learned so much about myself, and my 'theory' was confirmed," she says. "It was after my doctorate studies that I was able to see myself in my current seat."
She was vice-chancellor at Houston Community College when a search firm reached out to her about the MCC position, but Beatty felt the timing wasn't right. The firm's persistence paid off for MCC in 2016. "Having worked at large, multi-campus institutions in the past, the size and scope of the institution made the position very attractive," she recalls. "Then, we visited the city during the interview process. We immediately fell in love, and the decision was easy."
She oversees a five-campus system that has a major impact on regional work-force development—with 16,351 students, the undergraduate count puts MCC on par with Kansas State University, and not far behind the University of Kansas, the region's biggest.
"MCC was a gem, but had not been given an opportunity to shine. The programs offered, especially the work-force programs, were a match for business partners, but there was not an awareness of the matching needs. I saw this as a great opportunity and gap to fill."
The first step to filling that gap, she says, is creating a true understanding and appreciation for the community college mission. "Without this collective understanding, our programs are not placed at the top of mind for the community we serve," Beatty says. "Community colleges nationally are often competing with the symbolic nature of the neighboring university. The same was true in KC; however, now with Chancellor Agrawal (at UMKC), we see the partnership potential and possibilities. Stay tuned for more on this front."
The business community infrastructure is here. "We have to do our part in continuing to share the return on investment through our partnerships that can add value to KC and the work-force community."
She has plenty of runway left in her career, but if she had to look back on what she's accomplished and hopes to, before retirement beckons, she has an idea of the headline she hopes will adorn the story of her work. "Two things: Equitable access for students; enhanced employee experience," Beatty says.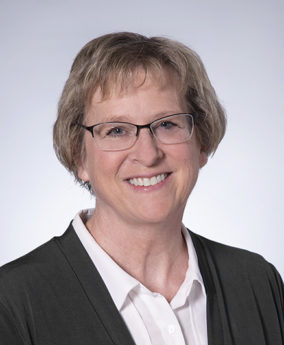 Ann McCoy, Professor & Dean, College of Education, University of Central Missouri
Ann McCoy knew it from the get-go: "I honestly never considered any career other than teaching," says dean of the College of Education at the University of Central Missouri. "The idea of helping others reach their own goals and the power of education to make those goals attainable was so appealing to me."
The oldest of four children raised in Clinton, McCoy eventually went to work in her hometown schools for 22 years. "I had so many wonderful teachers who were such great examples of the difference a teacher can make in the lives of students," she says. "From these teachers, I learned how important the relationship between the teacher and student is in the learning process."
She recalls, one of her high school teachers had earned a teaching degree after raising her children and later became a school superintendent. "From her, I learned the importance of setting and working towards goals and that you are never too old to try something new," McCoy says. "She was a huge inspiration to me to start on a doctoral program even though I was older than most of my classmates."
She is, at heart, all about the numbers. "I love teaching math!" McCoy says. "So many people believe they can't be successful in math or don't enjoy math. Being able to help a student really understand math and see how it can so beautifully explain our world is very rewarding. Helping them to experience success is a great feeling."
And that carried over from her K-12 days in the Clinton district to UCM—again, returning to her own educational roots. Mentors from her collegiate days reached out to her in 2006 to gauge her interest in teaching there for a year. "The first day, I was hooked!" McCoy says. "Being able to work with young future educators and help them develop into effective teachers is an incredible experience." So she stayed on, teaching while earning her Ph.D. at UMKC.
She's been witness, she says, "to a renewed focus on the development of true understanding of mathematics and away from seeing mathematics only as a set of procedures to follow. As teachers, we know to focus on the thinking behind the answer and the importance of asking children "why" or "how do you know?" Helping children learn to think mathematically and make sense of the mathematics they are learning will prepare them well for any math content they study."
One of her favorite ways to think about teaching, McCoy says, "is that teaching is not what you do, it is who you are. I hope that I have been a good example of developing positive relationships with students and of the importance of getting to know your students as people and not just students. I hope they have learned that what you teach should never be more important than who you teach."
Andrew Feldstein, Assistant Provost-Innovation, Fort Hays State University
It's a tad wrinkled after 30 years, but the photograph Andrew Feldstein keeps handy is a constant reminder of the inspirational force a teacher can wield. It's from a high school art classroom in the 1970s.
"The woman standing on the left is the art teacher. She is also my mother," says Feldstein. "Most of her students called her 'mom' and for them, the art room was not only a place to learn and create, but also a refuge."
His mother would go on to earn her doctorate from Penn State and join the Art Education faculty there. On a visit to her classroom, he took note of the students' desks drawn around in a circle for a lively discussion. "I remember thinking how open everyone was and how willing to share ideas," he says. "It reminded me of the attitude of her high school students and, in both cases, was a dramatic departure from classroom interactions that I typically experienced."
It would eventually become a framework for his own path to higher education instruction, eventually leading him to Fort Hays State University, where he's assistant provost for teaching education. "I was inspired more by how her students responded, their sense of agency, and what course of action they ultimately took, than by any specific thing I can remember her doing." 
When he finally got to a campus role, 30 years after high school, "I thought I had reached the 'finish line' and I would teach for the rest of my days. Gradually, however, I realized that I might be able to have a greater impact if I could create systems and strategies that would help other faculty engage students and give those students agency in their own learning process. That is where I am today and why I do what I do."
Feldstein is a native of Hull., Mass., a beach town, and he grew up with an early understanding of what it meant to work. "I've worked since I was 12; TV Guide route, paper route, lawn-mowing business, and then a job for a swimming-pool company. I worked there from the time I was 17 until I turned 30. While I was in college I worked there every summer, sometimes 70-hour weeks to pay for college."
He majored in English at SUNY-Oswego, earned a master's at Penn State in Speech Communications, then a doctorate from Pace University in New York, in Marketing and Management "after a very long detour in retail," he says.
One of his primary responsibilities at Fort Hays State is to help shape and maintain the teaching and learning ecosystem. "Creating and supporting this ecosystem is a continuing process that necessitates vision, change management and collaboration," Feldstein says. "It is also challenging, because change is hard. We are drawn to the comfortable and the familiar. Why relearn to do things that we really don't feel are worth our time and effort. This is a lesson I've learned the hard way, and more than once."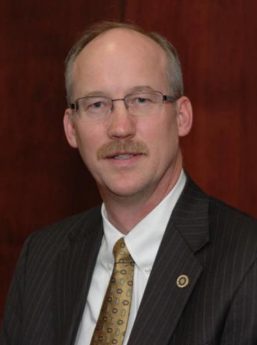 Blake Flanders, President/CEO, Kansas Board of Regents
He's an executive focused on the intersection of public policy and higher education, but in some ways, Blake Flanders is a general, leading a battle for the hearts and minds of those second-guessing the value of a college degree. "The biggest challenge facing state universities, community colleges, and technical colleges today is the eroding of public confidence in higher education," says the president and CEO of the Kansas Board of Regents. "Recently, polls suggest that many Americans do not believe higher education offers a pathway to prosperity."
The reality, he says, is that those with associate's degrees earn approximately $8,000 a year more than those with a high school diploma only; for a bachelor's degree, that difference rises past $27,000 a year—more than $1 million more over a working lifetime. 
When it comes to the doubters, Flanders says, "We have an opportunity in Kansas to change that narrative." He's been doing that at the helm of the Regents since 2015, working with the board that oversees the state's six public universities and 19 community colleges. Three pillars of that work, he says, include "helping Kansas families, supporting businesses and advancing economic prosperity," all the while providing assistance to students of color, who traditionally have not been served well by higher education.
To his role, Flanders brings the solid work ethic foundational to growing up on a farm—in his case, about 20 miles northeast of Goodland. Faith and values, he said, marked the way. And he still recalls his father's workdays that began hours before sunrise. That trickled down to the kids. "We were involved in sports and 4-H and always enjoyed the competition," Flanders says. "I'm grateful my parents instilled in me a strong competitive spirit and work ethic." 
He studied agriculture at Colby Community College and K-State, served on the livestock judging teams, and later taught animal science courses and coached livestock judging at Butler Community College. While coordinating work-based learning experiences for ag students, then in other disciplines, "I discovered the power of postsecondary education," Flanders says. "Students with certificates in a number of trade areas were working in the aircraft industry and earning more than I was as an instructor!"
That experience led him to pursue careers in more administrative roles to broaden the impact of his work and on the Regents. His hope, when his work there is finished, is that "our institutions will have completed the ongoing transition to relentlessly serve students from all backgrounds, regardless of economic status," Flanders says. "In higher education, we have a tradition of rewarding institutions for selectivity, which essentially means turning away students. We are well on our way in Kansas to changing this mindset with a clear, metrics-driven strategic plan and a vision to serve all students. We want to measure our effectiveness based on who we lift up, not who we keep out."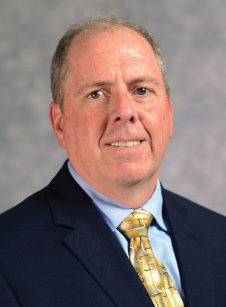 Edward O'Connor, Provost, Kansas City University
Ed O'Connor wears a lot of hats as provost at Kansas City University. One of them should be a hard hat. 
True enough, he helps the medical school turn out new cohorts of physicians, but he also is responsible for construction of the new facilities where they'll learn. It's been a part of his administrative work since he left Quinnipiac University in Connecticut for a role at Creighton University in Omaha in 2014, then to KCU in 2017.
"I like building infrastructure—it expands the opportunities for students and faculty," says O'Connor, whose academic career also involved considerable research and related publications. "Back east, building the medical school, then at Creighton, where we also opened a campus in Phoenix. Then Kansas City, opening the Joplin campus and the college of dental medicine."
Whether it's been at the research table or directing new construction, his work has always been defined by an urge to project his reach. "Every student who graduates, where I had something to do with it, creates a spread effect, a sense of satisfaction that I can have a positive impact," O'Connor says. "Most people want to know their work has a positive impact some way or other. I seem to have fallen into this side of helping build things that help other people achieve their goals."
The wry-witted O'Connor is a native of upstate New York, and was the first in his family to finish college, driven by a work ethic instilled by parents who both worked for the local power company. "They didn't know anything about college, but it was important to them that I went," he says.
His college trek at Rensselaer Polytechnic Institute started in biomedical engineering in the 1980s—"that was the rave of the day, the top ticket," he says—before he veered into life sciences. That's where the urge to extend his reach gelled, thanks to the problem-solving aspects of research. "Someone said a physician can impact a patient pool of perhaps 10,000 over their lifetimes, but developing a drug that might be taken by hundreds of millions of people over time? That's a lot of impact on a lot of people."
In Kansas City, he says, he has found something that most other cities can only hope for, especially on the coasts. "I have this sense of real collaboration here in this city, amongst peers at other universities, that is not quite there on the East Coast, where the level of competition vs collaboration is palpable. It's a real advantage here, knowing that my success does not depend on your failure."
He's encouraged by a significant boost in med-school applications, which he attributes to a younger generation's collective desire to be part of the solution in a pandemic-era world. "We continue to recruit strong candidates, including those more interested around population health and broader health pieces. We know this isn't the last pandemic we'll see in our lifetimes."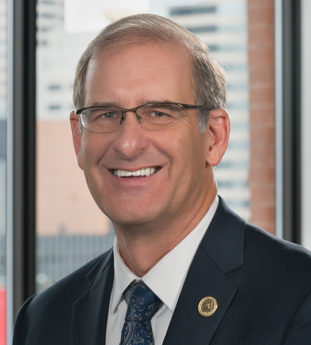 Jeff Pittman, Chancellor, St. Louis Community College
Remember "Hoosiers," the story of high-school basketball in a small town?
That movie will tell you a lot about Jeff Pittman's upbringing in southern Indiana, where his high school graduating class of 42 wasn't big enough to fill a football team's two-deep roster. The school, he says, "offered only a few sports, including basketball, which most of my free time was dedicated to. … With 4 kids in the family, we were very poor but didn't know it, and each of us had a wonderful childhood growing up. Life in a small town was a lot of fun in those days!"
He's not in a small town anymore: Pittman leads the biggest community college in Missouri, serving nearly 27,000 students. But the values he carried from his youth still inform his work today. "I can remember a few teachers and coaches that instilled a great sense of work ethic in me, given how hard they pushed me to succeed. Certainly there were expectations set early in family life that a higher education credential was the key to a successful life," he says.
Pittman earned a business degree from Indiana University, then went to work for the state's community college system for 27 years, a sprawling system of more than 40 locations, and held multiple leadership roles, including the emergence of online education. But with that size comes added bureaucracy. At that size, he says, "There would always be challenges associated with being nimble enough to serve local constituents as specific needs would arise in specific parts of the state."
Observing a pattern of leadership turnover at STLCC from a distance, he saw a new path. "To me, this presented a terrific opportunity to come into a thriving part of the country and develop a long-range plan that would lay the foundation for change that would benefit the college and the region for the future," he says. The work hasn't been without challenges, "but I believe the college is well-positioned to expand high-need programming to meet the employment needs of our business and industry today and going forward." 
Much of the impetus for that positioning came with voter passage of Proposition R, now known as STLCC Transformed. The $400 million infusion, Pittman says, "will be a game-changer for STLCC and the region," one that will embrace employer needs, technological advances, and improved facilities and program space. All will be vital to supporting workforce development.
"For me, I believe the greatest legacy to leave is the development of a well-managed and sustainable community college that provides high-quality educational opportunities at an affordable price," Pittman says. "Having clear career pathways for students that do not waste time or resources and aligns students with living-wage careers or advanced higher education is incredibly important as well. Perhaps my biggest goal is to provide meaningful educational experiences in modern and state-of-the-art campuses that result in improved completion rates and no student debt for any of our graduates.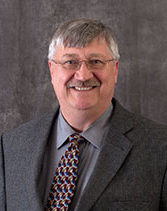 Ron O'Malley, Steelmaking Technologies Chair, MUS&T
The challenge for most college students, says Ron O'Malley, is issued before the first day of freshman orientation. Deciding where to go to school carries lifelong implications. "All students have to deal with making decisions when they go off to college, often with limited knowledge of what's available," says the chair of the steelmaking technologies department at Missouri University of Science & Technology. "I was an example of that."
In his case, as the oldest of five kids in a family of limited means, the nearby option was Drexel University in Philadelphia, where early visions of architectural studies gave way to civil engineering courses—until his experience with a co-op through the Army Corps of Engineers proved less than satisfying. "Working on civil-engineering problems, it felt like when you needed something, you went a book to find the solution, then applied it. That just wasn't that exciting to me." 
The hook, he says, was set after exploring alternatives and discovering materials engineering. "Their crystal structure, the chemical processing to produce them—I was really hooked by it," O'Malley says. The fever really spiked when he began studying molten metals, an area that would lead him to the pursuit of his Ph.D. at MIT. Then followed a series of roles with some of the biggest names in American steel—Alcoa, Armco, and Nucor.
"I thought I'd spend five years in the private sector, then move to academia, but 30 years later, there I was," he says, but the innovations he was part of were too exciting to leave. But that work routinely involved collaborations and consortia with universities, including MUS&T, which came calling in 2014. His experience leading short courses in metallurgy convinced him that it was time to go back to a campus setting.
One aspect of his duties he relishes is the ability to keep abreast of the latest developments in the industry and align students of the program to work with companies pushing new frontiers. "We have 19 companies that all of our students interact with," O'Malley says, and they get valuable experience working with new technologies involving fiber-optics and high-temperature sensors. So methods, the tools that drive industry innovation, and advances in analytics and computational processes are all woven into the curriculum. 
Even from Rolla, he says, "We do feed the industry nationwide. Our students go all over the U.S., but are there opportunities here? Absolutely, with the steel manufacturing and fabrication in Missouri."
He could retire tomorrow, he says, but has no plans to at this point because "this is really not work. I have so much fun doing what I do; I hope I can do it until I'm 90."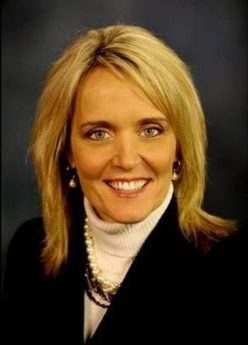 Margie Vandeven, Missouri Commissioner of Education
Among the biggest challenges facing America's public K-12 schools, especially in urban areas, is that too many students today lack what Margie Vandeven had in abundance in her own youth: a rock-solid foundation.
"I had a fantastic childhood; I was very, very fortunate," says Vandeven, Missouri's Commissioner of Education, overseeing K-12 education for nearly 860,000 students and almost 30,000 more in pre-kindergarten settings. She was the oldest of five children raised in O'Fallon—her parents have lived in the same house for 54 years. "It was," she says, "a very stable environment."
Work ethic came early. "I had my first job at 14, and I've worked ever since," she says. "Money was not the driver; Dad was a community banker, but we didn't talk a lot about money; we talked about financial responsibility. The driver was relationships, maintaining strong relationships with people in the community and those around us, enjoying life, and finding our passion and working toward those goals.
She taught English in K-12 settings after earning her education degree from Missouri State University, reveling in the passion, optimism, and authenticity of students. "The monotony of an office job never sounded appealing to me," she says. "We say here at the department that teachers change lives, and that's true. I loved the a-ha! moments when a student gets it—it's one of the most fulfilling experiences I could have as a teacher."
She joined the department in 2005 and on her second stint as commissioner, having been reappointed in 2019. "We count on schools for so many things, and that started to make me think about my sphere of influence: If I can work with 30 students, then gosh, 200 students, then what if I could actually work as school or district leader and build cultures and climates that make a difference?"
Yet too often today, she says, "I hear that students lack purpose. My goal would be to make sure every child knows they have a purpose. There is a difference between happiness and deep fulfillment, and if they can try to find what their purpose is, something unique to them as an individual, our job as educators is to help students find that."
The task has been complicated in unprecedented ways over the past two years, with school closings, remote learning, and ramping back up amid a pandemic. "It's certainly been a challenge, but it's also a great opportunity to think about education differently," Vandeven says. "So much happening is real-world learning, apprenticeship, and bringing relevancy to the work. I see more of this occurring throughout the state."
Her life experiences—family, mentors, colleagues—have instilled in her a deep belief that "it only takes one caring adult who believes in you to change the trajectory of the life of a child."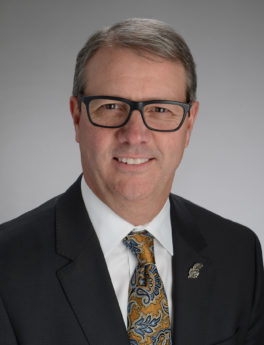 Doug Girod, Chancellor, University of Kansas
We're not quite to the point where the list of things Doug Girod hasn't done is shorter than the things he has accomplished, but it's getting close.
Highly regarded surgeon? Yes, as a former president of the American Head and Neck Society, and a Top Doctors designation from Ingram's Magazine in 2002.
Civic champion?  Yes again, with a history of board service for the Civic Council of Kansas City, chambers of commerce in Kansas City and Lawrence, MRIGlobal and the Big XII conference.
Decorated veteran? Yep, 15 years in the U.S. Navy Reserve before completing his service as a lieutenant commander.
It should come as no surprise to anyone, then, that Girod has also excelled in higher-education leadership, now five years into his tenure as chancellor at the University of Kansas.
When he became the university's 18th chancellor in July 2017, he didn't arrive empty-handed: His goal from Day One has been to burnish the university's reputation as a destination for top scholars from anywhere in the world, drive economic growth in the state, and assert its place among the top research universities in the U.S.
Last fall, his work on that latter goal landed him a seat on the board of directors for the prestigious  American Association of Universities. The AAU is an elite collection of 66 universities that boast of earning the majority of competitively awarded federal funding for academic research.
Girod, who also orchestrated a new budget model for the university, has had some noteworthy success securing additional funding from a notoriously tight-fisted Legislature. His efforts to create a solid financial foundation for KU ran headlong into the biggest fiscal challenge any American university had ever encountered when, two years ago, the global pandemic shut down campus classrooms and activities, and emptied dormitories and the bleachers of revenue-producing Allen Fieldhouse. 
Facing an unprecedented loss of revenue—north of $30 million in that spring semester alone—he has led the university's effort to recover and restructure.
The chancellor's desk was not his first rodeo in academia; he previously served as executive vice chancellor at KU Medical Center, the sprawling campus that abuts Kansas City's Midtown and encompasses the schools of medicine, nursing and health professions. He came to that setting from California in 1994 as a professor, the rose to department chair, senior associate dean, interim executive dean and, in 2012, was appointed to oversee the campus in 2013.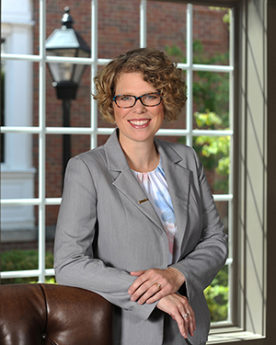 Elizabeth MacLeod Walls, President, William Jewell College
Elizabeth MacLeod Walls' parents were the first in their families to go to college—but boy did the experience resonate. Both earned doctorates in English literature. So too did their two daughters. "You can only imagine our holiday conversations!" says MacLeod Walls, president of William Jewell College in Liberty. 
Born and raised in Lincoln, Neb., "I learned the values of resilience, creativity, hard work, and optimism from my parents and have carried them forward in my life personally and professionally." The educator's influence was ever-present: Her father taught at Nebraska Wesleyan for 40 years, and her mother was named Nebraska State Teacher of the Year in 2001. 
Other than the parental influences, English literature had a special appeal. "I am fascinated by the intersections between art and life and how one's historical moment affects one's perception of the world," MacLeod Walls says. England at the dawn of the 20th century was awash in the enormous social and political changes sweeping the globe, but there also was "a moment of longing and a sense of loss for a Victorian Age that quickly was slipping away," MacLeod Walls says.
The road to higher-ed leadership, she says, "was a happy accident. I never had anything else in mind other than teaching English to undergraduates, but life took a surprising turn. Right out of graduate school, as I was about to accept a tenure-track position at a liberal arts college in Indiana, my husband was offered a position in my hometown of Lincoln. My family was there, and so it seemed like fate."
She became a dean at the school where her father taught, found mentors, and sharpened her skills as a leader. In 2016, William Jewell was looking for a new president, a mentor "sat me down and told me I had no choice but to apply, lest I miss the opportunity of a lifetime." She interviewed, advanced in the search, and "fell madly in love with the Jewell Magic, as I have come to know it, and couldn't see myself anywhere else."  
Under pressure from the business world to hire more skills-trained graduates, MacLeod Walls is resolute in defending Jewell's broad mandate. "All colleges and universities are in the business of graduating thinkers and doers who will change our community for the better—whether that is in STEM or traditional liberal-arts fields," she says. "William Jewell is The Critical Thinking College®, which means that regardless of what major our students choose, they will graduate as adaptive, creative problem-solvers, which is the No. 1 need among employers across all industries.
"Whether we are graduating Civil Engineers or English majors, our students will fill crucial needs across all sectors—and then emerge as leaders in those sectors. This is why I believe in critical thinking as the basis for all that we teach."