Arm Pains, Supply Chains and Canadian Trains
If ever there was proof that we're affected here in Kansas City by events far from our state borders, 2021 saw plenty of it. Three story lines, in particular, stood out for the year: 
The COVID-19 scourge, which continued despite the rollout of the biggest vaccination campaign the world has ever seen.
A global supply-chain disruption that took a toll not just on consumer choices at the store, but on the very livelihoods of people working in manufacturing and distribution sectors.
And even the most "local" of stories—the sale of a Kansas City corporate icon, Kansas City Southern Railroad—was fraught with international significance as the system was about to be incorporated into a rail network woven throughout North America.
January
26 Atchison-based MGP Ingredients sets the stage for a year with some sizable acquisitions, announcing that it will snap up St. Louis-based Luxco in a cash-and-stock deal valued at $475 million. MGP, a leading supplier of premium distilled spirits, thus increased potential revenues by nearly 50 percent; it had nearly $400 million in sales for 2020, while Luxco's revenue was just over $202 million. 
27 AMC Entertainment, which saw its stock price plummet as theaters closed during the pandemic, is granted a reprieve by retail investors who aligned through a reddit.com page to send the price soaring by 300 percent. From a low of less than $2 a share, AMC stock soared to more than $72 as the reddit set forced a historic squeeze on short sellers, just as they had done with Gamestop. Shares of AMC stabilized at in the mid-$30s by year-end.
February
7 Giddy expectations of national bragging rights from back-to-back Super Bowl victories—and the opportunity to showcase Kansas City's attributes to the world—took a thumping, courtesy of the Tampa Bay Buccaneers and a nemesis quite familiar to fans here: Tom Brady. The lone upside to that 31-9 drubbing might have been the wholesale restructuring of an offensive line that clearly wasn't ready for prime time. 
March
26 The Kansas City region bids farewell to what had been one of its largest private companies as San Francisco-based Flynn Restaurant Group acquires the bulk of NPC International's Pizza Hut and Wendy's restaurants. In resolving
NPC's bankruptcy filing, Flynn shelled out $553 million; Wendy's itself paid nearly $240 million to acquire the remaining assets. NPC was reeling even before the 2020 pandemic, but still had enough sales to land at No. 17 in its final appearance on the Ingram's 100 compilation of the region's largest private companies. 
April
19 Even in the grip of a year-old pandemic, Kansas City's appeal as a center for logistics stand strong as Scannell Properties, an international real-estate dev-eloper, launches the first phase of the Compass 70 Logistics development on 157 acres in Bonner Springs. The multi-phase, $100 million industrial development could include three buildings totaling 2 million square feet once complete. It will be the firm's third major development within a year.
May
4 A proposal for the biggest development project in the region's history gets a boost when the Kansas City Council unanimously approves a Chapter 100 industrial development plan and bond request for Golden Plains Technology Park.
The massive data-center site on 883 acres in the Northland would be built by Diode Ventures, a Black & Veatch subsidiary, along with Velvet Tech Services LLC. The city committed to incentives worth $8.2 billion granted over 37 years for a project with the potential to draw $103.8 billion in additional investment to the region.
June
24 The Unified Government Commission advances Homefield LLC's plan for a massive, $694.5 million sports-themed redevelopment at the site of the former Schlitterbahn water park near Village West in Wyandotte County. The latest plan adds eight lighted turf fields, at a cost of $30 million, a 42,675-square-foot retail store, Camping World, and a 325-room hotel under contract near Homefield Outdoor. Previously, the UG had signed off on $130 million in STAR bonds for the project.
July
1 Kansas City reaches a development agreement with Miami-based Urban America for SouthPointe, a $200 million mixed-use project near Research Medical Center, potentially infusing new life at the long-languishing corner of 63rd and Prospect. The plans call for multifamily residential, medical office buildings, big-box retailers including a grocery store, and a 120-room extended-stay hotel.
August
19 Cerner Corp., the region's largest private-sector employer, introduces David Feinberg as the third chief executive officer in the company's 42-year history. Formerly with Google Health, he succeeds Brent Shafer, who served for more than three years following the 2017 death of co-founder Neal Patterson. At the same time, the company says it will separate the duties of chairman and CEO, turning the former title over to long-time board member Bill Zollars. Cerner's 2020 revenues of $4.4 billion trailed only Seaboard Corp. among KC-area pubic companies.
September
20 D&L Logistics, which parlayed Kansas City's unique logistics positioning into successive years of triple-digit growth surpassing $100 million in revenues, announces that it will be acquired by a Pennsylvania company also specializing in third-party logistics, PLS Logistics Services. D&L, founded in 2004, will remain an independent subsidiary.
25 The University of Kansas Cancer Center submits a 1,726-page application to the National Cancer Institute, seeking designation as a comprehensive cancer center. The center achieved first-tier status from the NCI in 2012, and the current effort—which has secured hundreds of millions of dollars in funding over the past 18 years of this initiative—could yield huge economic benefits for the region, as well as local life-saving therapies for patients.
October
20 Intouch Group, which Farouk Capan took from concept to $220 million in 2020 revenues, announces that it will be acquired by Chicago-based Eversana for a reported $950 million—and potentially more. That acquisition creates a combined enterprise with more than 40 global locations and 5,500 employees worldwide. Capan founded the pharmaceutical-focused digital marketing firm in 1998 and created one of the region's fastest-growth, rapid-hiring companies.
26 The owners of Kansas City's National Women's Soccer League franchise introduce its new brand—The Current—and announce plans for a $70 million stadium financed privately, to be built specifically for the team along the Missouri River waterfront. Owners Chris and Angie Long of Palmer Square Capital Management joined Brittany Mathews to debut plans for the 11,000-seat stadium, the first in the country to be built specifically for women's pro soccer.
November
11 Peter Mallouk, who turned Creative Planning into one of Kansas City's biggest wealth-management firms, cuts a deal that will more than double the assets under management for the Overland Park firm. It announces that it will acquire the retirement plan business of Lockton Companies, adding $110 billion in assets to Creative's base, with Lockton assuming an equity stake in Creative Planning. Just a week earlier, Creative had announced that its AUM had crossed the $100 billion threshold.
15 Kansas City's largest private company, Dairy Farmers of America, announces that its president and CEO, Rick Smith will retire at the end of 2022. He'll turn the reins over to executive vice president Dennis Rodenbaugh after 16 years of leading the dairy cooperative, one of the nation's biggest, with $17.8 billion in 2020 revenues. 
18 Mariner Wealth Management, wrapping up a year of rapid-fire acquisitions, announces its ninth of the year with the addition of California-based Savant Investment Group. Terms of the transaction were not released, but the deal helped Mariner achieve a 2020 goal of 1,000 employees and 500 advisers, and drove its assets under management level above $50 billion.
December
6 SKC Communications, one of Kansas City's most consistent fast-growth companies over the past 30 years, announces that it is being sold to a Florida-based digital-solutions provider. Founded in 1986 by Paul Ammeen to distribute phone-system headsets, SKC became a powerhouse in office telecom system sales and service, earning spots on Ingram's Corporate Report 100 list of the region's fastest growing companies 19 times between 1991 and 2013. That trailed only Cerner Corp.'s 22 appearances in that elite listing.
2021 Newsmakers
THE YEAR OF THE VAXX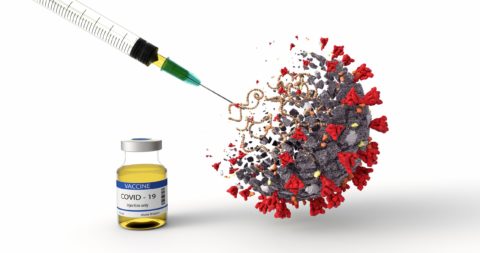 As 2021 dawned, the nation greeted—in most cases, with relief—arrival of the vaccines designed to help people ward off the lethal effects of the COVID-19 virus. By year's end, roughly 200 million Americans had received the injections. 
In the Kansas City area, the good news was that the most vulnerable population subset—those 65 and over—responded with an
astonishing 99.9 percent vaccination record on the Kansas side of the metro area, and 91.83 percent on the Missouri side. Largely because the shots were not in distribution for those under 18 for most of the year, totals for the entire region stood at 62.18 percent on the Kansas side and 55.20 in Missouri.
It was an up-and-down year for region's efforts to combat the virus. In the very first week of the new year, area hospitalizations for COVID-19 reach their 2021 zenith, following a late-2020 surge. By Jan. 5, just under 900 people are being treated at area hospital, a number that would fall to 141 by early June—just ahead of a new viral variant known as Delta arrived. The region enjoyed a reprieve as cases and hospitaliza-tions followed viral precedent with a significant decline through the spring. 
But by late August, the Delta variant of the virus has swept through Missouri, driving regional hospitalizations back up near the January peak, with 827 admitted patients being treated. At that point, COVID-19 patients accounted for 15.4 percent of the beds filled at 27 hospitals that often filed daily reports with the Mid-America Regional Council. At that level, providers were barely above the threshold that hospital executives say qualifies as "extreme stress" on the care delivery system.
THE RAIL DEAL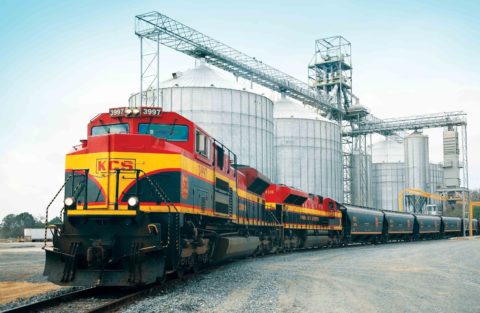 In March, Canadian Pacific Railway and Kansas City Southern announced a merger agreement, with the Canadian company offering $29 billion in cash and stock to acquire one of Kansas City's most iconic brands.
After a series of back-and-forth negotiations sparked by a competing bid from Canadian National, the original offer from CP is raised to $31 billion, creating the first intracontinental rail system linking Mexico, Canada and the United States. 
While it's the smallest of the nation's Class I railroads, Kansas City Southern provides a unique expansion opportunity for the Canadian powerhouse, linking those northern tiers of east-west lines to markets in the U.S. and, importantly, Mexico. There, KC Southern has its Mexican affiliate, with lines that run to ports in both the Gulf of Mexico and the Pacific, as well as ties to operations in Panama. 
By year's end, U.S. regulators were wrapping up their deliberations on the union and were poised to give their blessing before Dec. 31. Mexican officials had already signed off on the deal.
All of that was very good news for shareholders, who have seen the price of KC Southern stock approach $300 a share, more than double where it was as recently as 2017.
A BROKEN CHAIN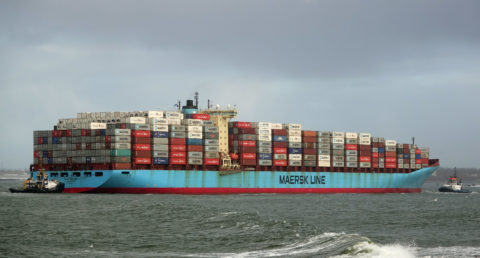 Even if, as President Biden declared in mid-summer, most Americans couldn't explain what the nation's supply chain really is, almost every one of its 330 million citizens—and millions of manufacturers and retail stores—was feeling at least some impact from a system that is less a chain than a Gordian knot.
Structural changes in the way goods are shipped, via massive container ships, shortages of storage containers and places to offload new arrivals, lack of truck drivers and issues related to business interruption during the pandemic have all come together to stand hundreds of cargo ships off the California coast.
As a result, auto plants, construction companies and other production-reliant business sectors shut down operations for much of the summer, or scale back on new project work. Even at the consumer level, the challenge begins to present itself with empty store shelves for some types of items. 
The flip side, with exports, sees U.S. firms losing billions in potential volume because of disruptions in their shipping channels. 
That, combined with a shortage of computer chips, puts vehicle makers in a vise. Ford Motor Co. intermittently shutters its Kansas City Assembly Plant in Claycomo, shutting off production of its highly popular F-150 pickup trucks and Transit vans. In Kansas City, Kan., General Motors does likewise with its production of Chevrolet Malibu and Cadillac XT4. Combined, those two vehicle makers alone employ nearly 10,000 area workers, with thousands more idled at companies that provide components for both Ford and GM.