THE MILLENNIAL DIFFERENCE
Most people in the 20s, work-force developers say, will most likely change not just jobs, but job sectors multiple times over the course of their working lives. But if early success is an indicator, members of this year's 20 In Their Twenties appear to have carved out their path. Some have started their own enterprises, while others are key members of already established Kansas City-area companies. And this younger generation isn't content to do business the way it's always been done. Enveloped in tech almost since birth, they're bringing not just a new energy to regional business, but a smarter, savvier way of conducting it.   
---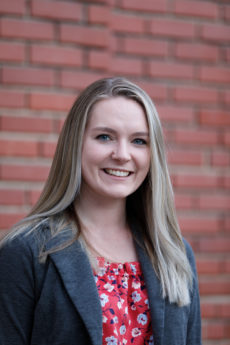 Olivia Beins
C2F0
Olivia Beins has been on a fast-track at C2FO since she was an intern at the finance-tech firm as a Baker University student. Upon graduation, she joined the company's management-trainee pro-gram and was sent to its London office and worked with clients in the UK and Europe as part of the market operations team. Coming back to the Leawood headquarters, she became an implementation manager, a job Beins held for 1 years. Now a product manager, she uses experience from both to shepherd projects through the design/build process. Beins' view on entrepreneurship sums up the tasks she's taken on, as well as her achievements. "Entrepreneurship means taking ownership of a problem or opportunity, diving in, and using every skill and resource available to solve the problem or tackle the opportunity," she said. "Entrepreneurs are open to risks and uncertainty."
---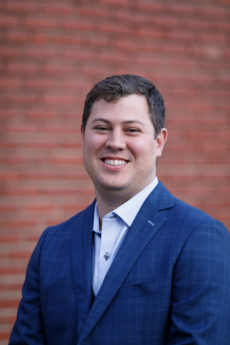 Craig Dawson 
Midwest Medical Resources
Craig Dawson's career track has risen quickly over the past few years. The chief operating officer since April at Midwest Medical, a medical-device firm, he was formerly the executive director at Summit Pediatrics for four years after starting at Saint Luke's Health System as a medical-records technician. During his time at Summit, he grew the practice from four providers to nine and secured a hospital affiliation with Children's Mercy. "Regardless of what my role has been, I have always challenged myself to explore a better solution to each task, responsibility, or problem I encountered that day," Dawson said. "Finding these better solutions is not only vital to my long-term success but more importantly to patients, physicians and the employees that work for them." The University of Kansas graduate is also on the Church of the Resurrection's board of trustees.
---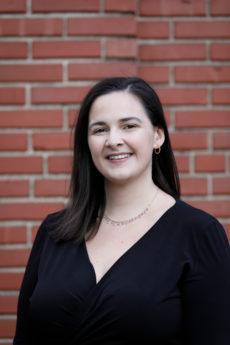 Kelly Frickleton
Bartimus Frickleton Robertson Rader
The sparkplug of Kelly Frickleton's career was her presentation to the Kansas City Metropolitan Bar Association this year, showcasing her research on Kansas City's history of housing and school segregation. That helped introduce this associate at Bartimus Frickleton Robertson Rader to a wide network of attorneys and judges around the area. "I spent my last year of law school immersing myself in academic theories of race and law," she said. "Many of my peers thought I was wasting my time learning things I wouldn't need in practice as a litigator." Frickleton's practice is focused around personal injury, including medical malpractice and insurance bad faith litigation. She is a graduate of the University of Santa Clara and received her law degree from the University of Denver.
---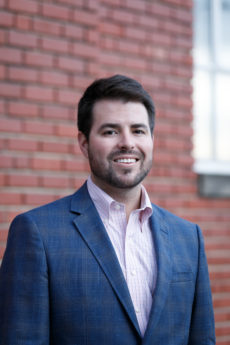 Austin Gideon 
Five Elms Capital
Austin Gideon grew up in the investment world—his family owns Silver Lake Bank in Topeka—and at the same time maintained an ongoing passion to help others in need. The recently promoted vice president at Five Elms Capital has raised well north of $50 million for B2B tech firms involved in health care and consumer products. Gideon also serves on the
Young Ambassador Board of The Children's Place and has helped raise hundreds of thousands of dollars for non-profits around Kansas City. "Whether it is helping to hire the right individual to accelerate sales growth, architype, build and maintain a new product, or acquire a competitor, my objective is to help ensure that the founders and CEOs of our business are well positioned to maximize the opportunity they have worked tirelessly to build," Gideon said.
---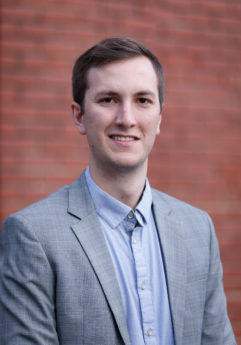 JJ Hjalmarson 
The Gerson Companies
Ecommerce is experiencing monster growth throughout industries, and JJ Hjalmarson is heading up those efforts at The Gerson Companies, an Olathe-based gift and home-décor merchant. So far, that work has paid off for Gerson's manager of ecommerce and strategic initiatives. Online sales are growing in the triple digits in 2019 and are on track to make up 10 percent of total revenues. Though Gerson has operated successfully for 78 years, Hjalmarson says it's his job to "try and break some of those entrenched molds, that may have worked for years, and try to steer the organization toward profitable and sustainable growth in an ever-changing retail environment." Hjalmarson attended Vanderbilt University and, before working at Gerson, was a retail strategy analyst at the Accenture Strategy-owned research firm Kurt Salmon.
---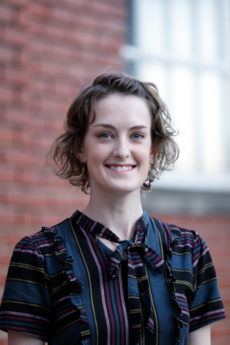 Julie Horn 
Kiewit Power
Though still in her 20s, Julie Horn was recently promoted into a mentor role, as lead water-treatment engineer at Kiewit. She provides direction and technical assistance to three younger engineers on her projects, which is the design of water treatments within power plants. Horn oversees equipment contracts that can range from $500,000 to $6 million and has recently helped the company incorporate design work outside of the energy industry. She also assists in Kiewit's outreach program, which involves coordinating volunteer teams throughout the Kansas City area, including Introduce a Girl to Engineering Day. "I really want to provide my team with the best support I can," Horn said. "Over my career, I've found the advice and teaching from my mentors to be so valuable, and I'd love to be that kind of resource for the younger engineers I work with today."
---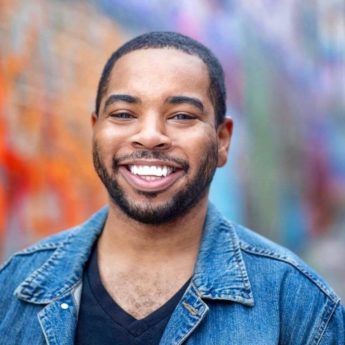 Kasim Hardaway 
TKG Agency
Kasim Hardaway is one of Kansas City's best-known social influencers and has worked with some of the biggest names in retail and consumer products. The co-founder of TKG Agency, a digital marketing firm, he has worked with Whole Foods' Kansas City store, and secured the supermarket 8.1 million impressions leading up to its opening week. Additionally, Hardaway has done work on the first two Kansas City food halls, Parlor and Strang Hall. Other clients have included Nebraska Furniture Mart, Kitchen Aid and Snapple. "Entrepreneurship requires a mentality that is centered in perseverance and thrives on challenges as well as building new business for the community," he said. "I've infused that mentality in everything I do. I created a personal brand on digital from scratch." The UMKC grad's Instagram account is also widely followed by Kansas City foodies.
---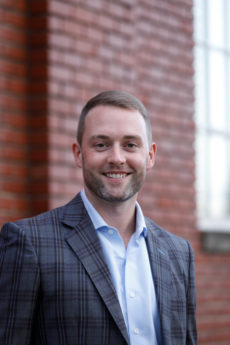 Tim Jardine 
Holmes Murphy & Associates
Tim Jardine is implementing his life dream of improving the health and well being of others both through his occupation and service activities. At Homes Murphy & Associates, he is an account executive who manages about $600,000 in client revenue, seeks out new prospects, and leads a team to maintain and grow relationships. At Big Brothers and Big Sisters Kansas City, he mentors a little brother. Jardine has raised $25,000 for the organization and persuaded seven acquaintances to join the effort. "Every entrepreneur must love what they do and understand why they do it," he said. "My work allows me to help employers set up programs that help people get the appropriate medical care and helps improve their overall health. At BBBS, I have been able to enrich the lives of the kids in the program."
---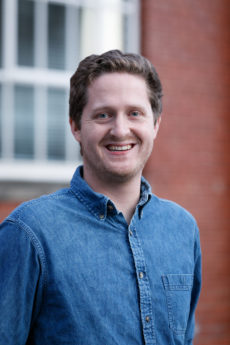 Ben Jackson 
Bungii
Ben Jackson had a great idea, but more importantly, he has executed on it beyond usual expectations for a startup. Four years ago at K-State, he founded Bungii, an app similar to Uber. The difference: Instead of a ride, it helps people moving large items, for what the company calls an "I need a truck" moment at a store, yard sale, or similar situation. Thanks to financing through the likes of C2FO, KC Rise Fund, perceptiveEQUITY, and others, Bungii has completed more than 50,000 deliveries in 25 cities and has raised more than $10 million. "I like to compare running a startup to 'Mike Tyson's Punch Out!!,'" Jackson said, referring to the video game. Every time you win, you get dropped back into the ring to get punched in the face again. Someone once told me, 'You make this look easy.' I thought to myself, 'I'm just really good at getting punched in the face.'"
---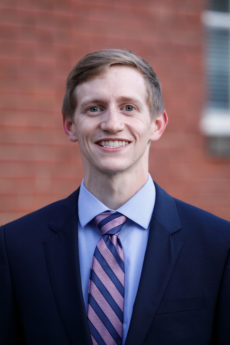 Nick Johnson 
Burns & McDonnell
Nick Johnson is passionate about water reuse and introducing others to his field. The Burns & McDonnell staff engineer has been with the firm for four years after interning there when he was a student at the University of Missouri-Columbia. "I'm surrounded by people who exemplify the spirit of entrepreneurship, and during these early years of my career, I've tried to embody these traits in my own actions," Johnson said. "When opportunities to take on exciting new roles or rewarding volunteer opportunities have arisen, I have always sought them out, seeking new ways to grow and give back." He spoke on water reuse at the American Institute of Chemical Engineers' spring meeting this year. On the mentoring and service ends, he was elected president of the Mizzou College of Engineering Recent Alumni Development Board and has helped lead United Way efforts at Burns & McDonnell.
---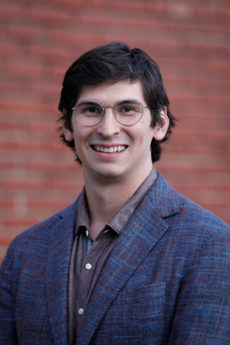 Maxfield Kaniger 
Kanbe's Markets
Kanbe's Markets wasn't intended to be a non-profit when Maxfield Kaniger started it in 2016. He cre-ated it to solve a problem. Knowing that many neighborhoods in Kansas City are considered "food deserts," without readily available access to fresh produce, Kaniger tried to figure out how to overcome the challenge. Kanbe's Markets now delivers more than 20,000 pounds of fruits and vegetables weekly to 12 independent stores in the area by selling excess product from distributors from kiosk-like areas. "This model is able to reduce waste from wholesalers and reduce that revenue to buy from local farmers while making fresh produce consistently available in communities of need using the small-business infrastructure as the backbone of our distribution," Kaniger explained. To be successful he says he needs to both learn how to expand his enterprise and help people unlearn the traditional way of doing business that has not worked in food deserts for decades.
---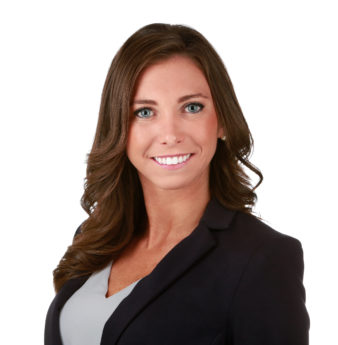 Alex Lanning 
CBIZ
Alex Lanning realized that there was a communication disconnect between companies' employees and employers in the benefits industry. So, she created a new job at CBIZ, national communications director, and founded the firm's national communications practice. Since then, the division has generated just over $1 million in revenue through a new training program that has reached 60 percent more clients. In a way, this is not entirely new to Lanning. Since joining the company five years ago, she has created every role that she's undertaken. "Throughout my career, I have dedicated myself to always playing to win and being a driver for positive change," she said. "I look at problems as an opportunity to make something better, and I continue to challenge myself and those around me to always do more than what's expected." She is also the founder of the Kansas City CBIZ Young Professionals Group.
---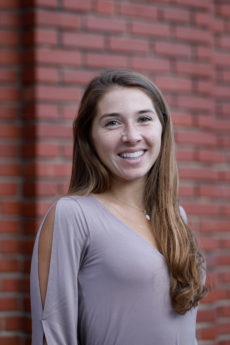 Amy Regan 
Garmin
Amy Regan is starting strong at Garmin, where at just 24, she is an engineering business-development program manager and part of a team that establishes and maintains relationships with more than 300 licensing partners that work with the GPS giant. This involves interactivity at several levels with $250 million in licensing agreements across Garmin's automotive, aviation, fitness, outdoor and marine product lines. Due to Regan's oversight of efficiency and creating new avenues of productivity, she is credited with identifying a redundant process, which resulted in a change that ended up saving the firm $170,000. "Entrepreneurship is about the act of creativity, but also innovation and recognizing inefficiencies in current processes, identifying and implementing new ideas to create productivity," Regan said. "This is how I have been effective in supporting the Engineering Business Development team, most recently through the implementation of a CRM tool used to manage our global team."
---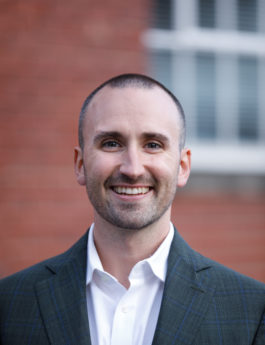 Ryan Ridgway 
Strategic Capital
Ryan Ridgway has proven that he can secure financing for both himself and other firms. The co-founder and COO of Overland Park-based Strategic Capital has helped deploy $200 million in business financing for over 4,000 entrepreneurs since his firm's start in 2015. It has grown from a two-person venture into an enterprise with 30 full-time employees. Strategic's revenue has increased 100 percent year over year since its fouding. Before Strategic, Ridgway was like the entrepreneurs he is funding today—at 22, he was the co-creator of a cryptocurrency that had 10,000 monthly traders, and he ran a firm that did direct-selling of organic nutritional supplements to more than 2,000 distributors. Reflecting, Ridgway said that "making difficult decisions and embracing humility so that others around you can surmount to their highest potential," is what he strives for as a business leader.
---
Barron Roberts
Blue Cross and Blue Shield of Kansas City
Barron Roberts has had a strong start as a Blue KC account executive. He currently services more than $100 million in annual revenue for the health insurer for mid-market and large group accounts. Before that, he was part of the Medicare Advantage  unit and sold more than $3 million in policies. "I believed in the product I was selling, and I exceeded my goals by listening, exuding patience and focusing on providing my customers with financial security and peace of mind," he says. "All of this taught me that entrepreneurship is about finding solutions to address customers' needs, providing excellent service, pricing appropriately and never giving up." Roberts came to Blue KC directly after graduation from the University of Missouri-Columbia. He's had a sales mindset from an early age, startng a lawn-mowing business at 12.
---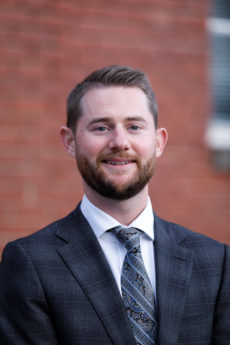 Chris Robertson 
Newmark Grubb Zimmer
Chris Robertson has made the best of a strong commercial real estate market. The director of investment sales and capital markets in the Downtown office of Newmark Grubb Zimmer has been with the firm since 2014, and over that time Robertson has been involved in $311 million in transactions totaling 5 million square feet of retail, office, industrial, and multifamily properties. "I have had the opportunity to work on commercial real-estate transactions of all shapes and sizes," Robertson said. "One thing I try to take away from each transaction are the positives/negatives and how to turn those into the next opportunity." A University of Missouri-Columbia graduate, Robertson joined Newmark as a financial analyst, and prior to that was an analyst at Integra Realty Resources.
---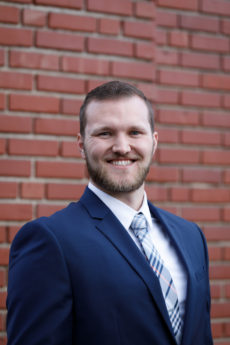 Ryan Schulteis 
Reece Commercial
Ryan Schulteis is getting used to fast growth. The brokerage associate at Reece Commercial Real Estate has been involved in deals worth $14.5 million so far this year, more than double the $5.8 million in sales/lease transactions he was involved with in 2018. This is his fourth year at the firm, based in Overland Park, and though Schulteis absorbs much from Reece's seasoned colleagues, he says some of his craft is self-taught. Schulteis says he looks at how he does brokerage similar to a startup company, with every client and listing equally important to his success. "While I use many of the best practices that the senior brokers in my company taught me, I also have my own ways of growing my portfolio and taking care of my clients," he said. The Pittsburg State grad is also a member of the Lawrence Chamber of Commerce.
---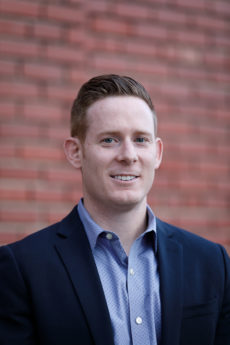 Tom Sorrentino 
Bukaty Companies
Tom Sorrentino burns the candle at both ends on a regular basis. By day, he is a benefits coordinator at Bukaty Companies, and in the evenings, he has owned and operated two restaurant/bar venues in Lawrence, Bullwinkle's and Dempsey's Burger Pub, for six years. In his, ahem, spare time, Sorrentino also volunteers for a handful of organizations. "To me, entrepreneurs test ideas, fail a lot, and learn from mistakes as quickly as possible until something sticks through using your skills and passions to solve problems around you," Sorrentino said. "One-hundred-hour weeks between corporate America in Kansas City and the service industry in Lawrence has given me a unique perspective on business. One commonality for all entrepreneurs is hard work." Sorrentino graduated from the University of Rochester in 2012 with a degree in financial economics.
---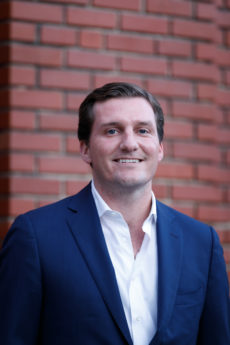 Conor Twibell 
Cushman & Wakefield
Conor Twibell apparently chose the right field when he picked commercial real estate. The senior associate at Cushman & Wakefield, who specializes in office tenant and landlord representation, has been a part of $450 million in lease transactions over the past four years. That includes finding space for some big names, including H&R Block, the General Services Administration and Waddell & Reed. "I'm always looking for way to connect dots in all aspects of my business, whether I'm prospecting for new clients or servicing current clients," he said. "The answers aren't always right in front of you—sometimes you need to look around the corner three steps ahead." A University of Kansas graduate, Twibell has experience with site selection, financial analysis, negotiations of sales, leasing and development.
---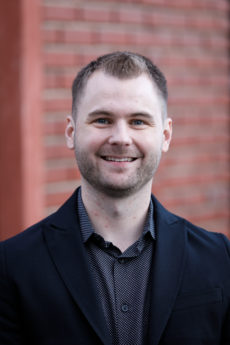 Nick Worth 
Worth Harley Davidson
Nick Worth was able to take the experience of an unfortunate accident that left him paralyzed from the waist down and transform it into positive energy that has translated into a successful career beginning. The CFO and managing director of Worth Harley-Davidson oversees two dealerships, in the Northland and Blue Springs. In total, it's an operation of 150 employees with $60 million in annual revenue and $25 million in assets. Worth credits his perseverance to grit. "Grit is having courage in the face of overwhelming obstacles," he said. "It's being resilient when facing setbacks and failures. A person with grit is fueled every day by the conviction to succeed. It shows in all aspects of life because it's a trait that cannot just be turned off when you leave the office."