A decade ago, Ingram's introduced 20 in Their Twenties, spotlighting young entrepreneurs and executives who were setting standards of excellence for their organizations. With this, the 10th year of the program, we are prepared to draw one significant conclusion: As the Millennials have moved through that age cohort, and the youngest members of  Generation X passed their 30th birthdays, a new sense of entrepreneurship is taking root. Not only does it seem to be more widely embraced as a business ethos, but it's an entrepreneurship grounded in a sense that success isn't something to enjoy on a personal level: It's something that brings with it an obligation to benefit community and, more broadly, society. You'll see that reflected in the stories of this year's honorees, who again prove that youth is not wasted on the young.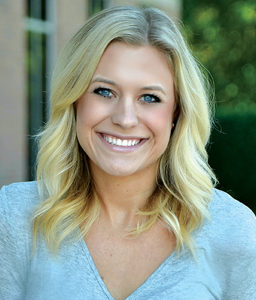 Lauren Everett, ECCO Select
   Last year, after earning her MBA from Baker University—while she was still working full-time—Lauren Everett moved up from account manager to client development executive at ECCO Select, and entered a new world: the hunter-killer phase of IT sales. Turns out, it was a perfect fit: In just her first eight months in that role, she generated more than $3 million in sales, and earned herself a second promotion in a little more than a year. More important than what she's done for herself, she says, was what she did for clients, placing more than 40 people in their dream job via ECCO's staffing placement functions. "Helping people find their passion and way in life has always been a passion of my own," she says. So too, are education (her bachelor's from K-State was in Life Science), spending time with family and friends, environmental health and adoption issues. The latter, says this 26-year-old, have inspired her to start seeking out a board role or devote time on behalf an organization working in that sphere.

Andrew Brain, Brain Development Group
   Perseverance and a will-ingness to step out of one's comfort zone shape Andrew Brain's view of entrepreneurship. The latter showed up last spring, when the 26-year-old Brain proposed a $120 million mixed-use project with 350 apartments along Troost Avenue, where few developers ever venture. Though that project is on hold, the Tulane University graduate is making his mark with BDG as well as Marvel Properties and the KC Sustainable Development Partnership. Two key success metrics he uses are "cash distributions and how many new names we bring into each deal," he says. "First, I want to get cash back to my investors. Cash is still king and handing someone back a check, no matter how small, means a lot. … Second, I want to make sure that one-third of the people on each deal are new names. It proves that this is viable in the market, and in demand." And another key, he says, is "instituting an advisory board. I get tunnel vision on a solution and lose sight of the larger picture. An advisory board is a great safeguard to check myself."
Jordan Carter,  Shook, Hardy & Bacon
   Young associate, big law firm. If you know law careers, you understand what that entails. "The prospect of generating business is daunting," says 27-year-old Jordan Carter, but already, she's learned something crucial: "Big moves are made in small increments." So she treats every project, big or small, as an opportunity to prove herself and position herself for future opportunities, driven by one question: "How can I add value?" While the focus now is on career, she isn't locked into billable hours. Instead, she participates in committees for the firm and engages with recruiting efforts, as well as women's initiatives. "In recent months, I have been able to diversify my practice and join additional teams at my firm," she says. "I consider this a sign that my philosophy and commitment are setting me up for a long and rewarding career."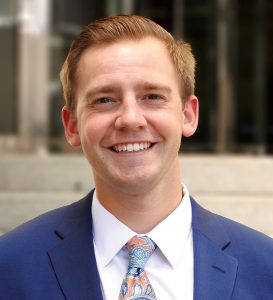 Connor Francis,  Thomas McGee L.C.
   Connor Francis has never been afraid to take charge of his fate, starting his own mowing business when he was just 13. That zeal showed in college, when he was recognized for the seventh-highest production performance amonginterns nationwide at Northwestern Mutual. And when he took $2,500 to Europe, turning that meager stake into a seven-month tour of 17 nations "by building a small software web business to live and eat for free everywhere I went." A risk consultant for insurance brokerage Thomas McGee, he drew on a disruptive product to land his first large account in less than four months. But his entrepreneurship doesn't stop when he leaves the office:  "Chasing after my dream of creating a special-needs life and learning center in the heart of KC, I started and direct Champions Social programming during the school year," serving more than 200 children annually.
Carter Clond,  K-Guard Kansas City
   Zero to 24 in 2-1/2 years may not impress on the racetrack, but if you're measuring employees hired, it's a powerful success metric for a company on pace for $4 million in sales in just its third year. For Carter Clond, success flows from efficiency. "Entrepreneurship is the ability to wear many different hats and problem-solve in order to create most efficient business," the 25-year-old says. "The more efficient a business becomes, the more people you can employ." K-Guard was boot-strapped from the get-go, drawing on as little debt as possible to produce a seamless, leaf-free, low-maintenance guttering system. That meant buying used and hitting auctions to find tools and equipment. Precious capital left over—$5,000 of it—went into marketing, and as sales came in, was reinvested in that marketing budget. "This decision was a key factor in the explosive growth," Clond says.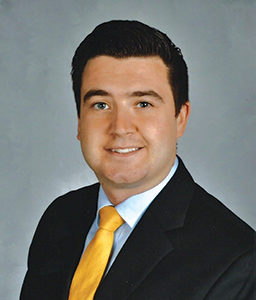 Todd Crippen,  KC Metro Homes
   Wichita native Todd Crippen came to Kansas City with a law degree from Oklahoma City University and he brought something vital: "Law school," he says, "taught me how to never give up trying to solve a problem. Learning how to absorb vast amounts of information, sometimes feeling impossible, while having the mind-set of being a fiduciary for your client trained me how to be the entrepreneur I am today." That skill is being applied at KC Metro Homes, which remodels and sell homes for investors, then secures the right tenants for them to help maximize their investment. Drawing on four qualities Crippen sees as imperatives—confidence, creativity, compassion and drive—sales have tripled since 2015. "Being an entrepreneur, the 29-year-old says, "isn't just a means to achieve your own success. It's to provide opportunities for other people and the community you live in."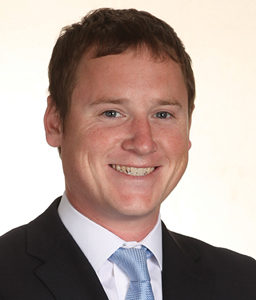 Ben Fitzpatrick,  ProServ Business Systems
   How many of us can say, or could have said, this at the age of 29: "I have found myself with a family and a place I want to call home forever," Well, Ben Fitzpatrick can. He's a project manager with ProServ Business Systems. "Leading with a service-centric approach and knowing that I get to wake up every single day going to work for my clients, allows me to say that being an entrepreneur is the greatest job in the world." The company offers business services including document, managed print and IT services, training and related products. He was part of a team that yielded record revenues last year, and is on track for better: "I have over $1 million in new business revenue generated in 2017," he says, just the second person in the company's history to hit that mark, and surpassed his 2016 benchmarks in just three quarters of 2017.
In business law, Kevin Lee practices entrepreneurship on two levels—by building his own book of business, and by assisting other entrepreneurs—his clients—when things go sideways. "The term I most prefer is counselor, however, because when properly executed, it's a deep and thorough understanding of the client's business that enables counsel, not only as an attorney, but as an interim business partner," says Lee, 29. Since joining the firm three years ago, he has helped clients secure more than $95 million in economic-development incentives across most real-estate asset classes, yielding nearly 1 million square feet of new and redeveloped properties. In that sense, he notes, there is little distinction between the entrepreneur and "the one charged with formulating the strategy to make pivotal, high-impact decisions on their behalf." debita quid quasimo intio modi officit, coreperum.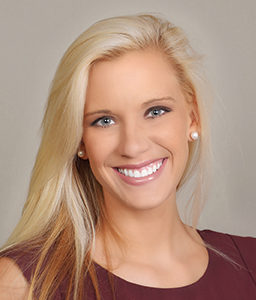 Abigail Gloe, Marketplace Events
At 29, Abigail Gloe has worked for large corporations and family-owned companies, and on behalf of national and non-profit groups. All along the way, she believes, her actions and entrepreneurial spir-
it directly influenced the success of those organizations—and her own. She's now applying those skills to her role as exhibit sales consultant for Marketplace Events, fostering relationships with customers and beating her sales goals for the upcoming show season. Those who know her say her zeal really shines through in various volunteer roles, "where I discovered my passion for event planning through Party Arty, the White Party, and serving as Community Ambassador," she says. In her board role with the Bacchus Foundation, she chaired the annual Bacchus Ball, netting a record $55,000 that year.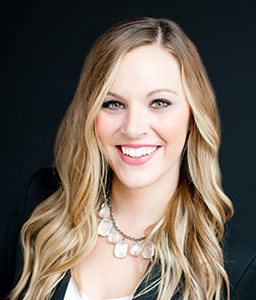 Chelsea Berry, Principal
Chelsea Berry is a 28-year-old investment adviser making waves at Principal, where she won the company's Pacesetter Achievement Award in 2015, recognizing her overall production, activity, and results over a six-month period. Except she didn't need six months: Berry did it in less than three. "I am not your typical financial adviser," she says, and that's a fact: Only about one in seven nationwide are female, and the average adviser is nearly twice her age. Her passion for that work is grounded in a belief that "educated and empowered clients are better able to take personal responsibility and make informed decisions about their financial well-being." She's also a bit of a civic whirlwind, as vice president of Underground Social, as a member of Top Gun KC, and as external vice president of Socialheart, responsible for organizing its monthly Kansas City Young Professionals networking events.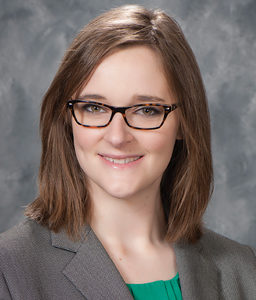 Miranda Loesch, Platte Co. Prosecutor's Office
Right up front, Miranda Loesch sets things straight: "For most people, government entrepreneurship seems like an oxymoron," she says. "But it is not. Entrepreneurship, including government entrepreneurship, means visualizing and developing a business opportunity, often despite adversity and limited resources." Last year, in her role as a domestic-violence prosecutor, she helped more than 150 victims with information regarding essential resources, such as counseling, shelters, and financial assistance. "In 2016, I required over 85 percent of all domestic offenders entering probation to successfully complete a batterer's intervention program provided by community organizations," she says, and had more than 90 percent of those offenders entering probation undergo drug and alcohol screening and any necessary treatment.
Emily Gibson, Bukaty Companies
Trust us: Do NOT challenge Emily Gibson one-one-one in basketball. She was an All-American at Baker University, and the youngest person ever inducted into the Baker Athletic Hall of Fame. But what she learned on court didn't stay there. "The discipline and work ethic that was gained during my years of athletics is invaluable in how I conduct myself in the business world," says the 29-year-old employee-benefits consultant for Bukaty. She helps employers craft comprehensive benefits packages for their employees. And in six years, she says, "I have produced a number of key accounts for my firm, and this year I am within the top leading producers for the company," success she attributes to the continued service and expertise she brings to clients. "Successful entrepreneurs," she says, "share their personal specialty or trait with not only an end goal of success, but with conscious intentions to help others along the way."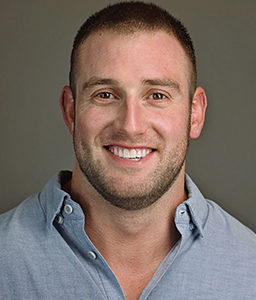 Roman Fields, OTR Leasing
   Few who play for Bill Snyder at K-State go on to professional football. But all come away with value sets that prepare them for success in other fields. So it was with Roman Fields, who labored for five years as a walk-on at KSU. "The rigorous time constraints I lived under, between my academic and athletic schedules, required tremendous, meticulous discipline to accomplish the task at hand, but also great passion and enthusiasm to maintain the vision of what I had set out to ultimately accomplish," he says. After graduation, he joined OTR at startup, taking the lead in helping it secure a multimillion dollar credit facility after just two years in business—financing capacity al-most unheard of for a company at that stage. He also implemented sales and equipment purchasing strategies that helped achieve 60 percent growth year over year, every year, since launch.
Austin Moss, Strategic Capital
On his dad's farm in western Kansas, Austin Moss says, he learned the importance of hard work—early. "I knew already in my life that I wanted to be a business owner and control my time and income," he says, and at 17, started his own marketing company. That yielded a six-figure income by the time he was 19, and still produces residual annual sales of up to $1.4 million. He has also tasted the sour end of start-up life in transportation and service industries but scored again, co-founding Strategic Capital in 2015. He's 28 now, and that online platform, he says, "allows small to mid-size businesses access to working capital up to $2 million, unsecured, literally within 24-48 hours through an algorithm accessing hundreds of private lending institutions. In 2016, we started our own fund and now provide capital in-house up to $500,000."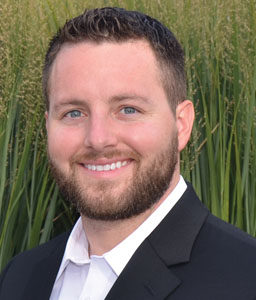 Jeff Stoner, Heartland Healthcare Providers
   You hear about successful start-up gurus brandishing their MBAs, eMBAs and other alphabetic accolades. Jeff Stoner found entrepreneurship with a different set: BSN. After attaining his certification as a registered nurse and critical-care RN, he drew on experiences as a traveling nurse in under-served communities. In 2015, he formed his own staffing firm, in partnership with a local hospital. "The first year in business, I was able to generate over a million dollars in revenue and firmly place my company on a track to triple that number this year." Stoner says. That was just a start: he recently founded Revive & Rally IV Therapy, forcing on wellness of athletes, business professionals, and event-goers. "Conquering entrepreneurship," he says, "with only a BSN degree."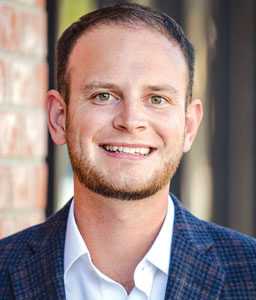 Scott Swaggart, Keller Williams Real Estate
   Working for "The Man", Scott Swaggart developed an expertise in construction, renovation, property management and real-estate investing. In January 2015, it dawned on him: He'd be happier selling than building, managing or investing in real estate. Soon, he had his real-estate license, but "initially, the thought of leaving my job seemed irresponsible," but in July 2016, "I took the calculated risk and set out to become an entrepreneur." Since then, he has created a real-estate portfolio by acquiring dozens of investment properties, flipped half a dozen homes, and developed multiple-income-producing businesses, generating $6 million in sales in his first year. He's also on the zoning board in Belton, and sits on the boards of both the Belton Educational Foundation and Keller Williams Southland Partners Agent Leadership Council.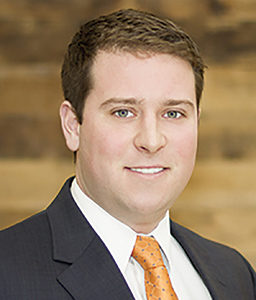 Mark Pomerenke, Northpoint Development
   Real-estate development, Mark Pomerenke admits, was not on his radar after graduating from Notre Dame as an electrical engineer. After landing a gig with Kiewit, one of the biggest engineering firms in the world, he had a 2012 breakfast meeting with Nathaniel Hagedorn, who was just starting to build a company called NorthPoint Development, and Chad Meyer. "Their ambition and enthusiasm for development was contagious," says Pomerenke, 28, and he joined the firm as a project manager. Good call, that. "I have been able to leverage my skills in critical thinking, logic design and mathematics to broaden our capabilities within multifamily and help launch new development initiatives within our firm," he says. Among them: Senior assisted living and self-storage. He's been directly responsible for $600 million of development, including the construction of 2,500 apartment units in the region, including Power & Light Apartments.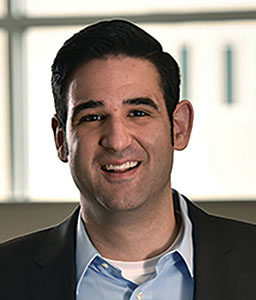 Joe Tiernan, Holmes Murphy & Associates
   Joe Tiernan is a senior account exec for Holmes Murphy. Is he getting it done there? You decide: At 29, he has qualified for the firm's President Sales Meeting by exceeding revenue goals in four of his five years there. He's in the Top 10 percent for annual production in his peer group since 2014, he started producing more incoming revenue than his outgoing salary in half the producer growth curve, he achieved status as a $500,000 Agency Revenue Generating Producer at 28, and he's now on pace to become a shareholder in 2018. And he's a graduate of The Builders' Association's inaugural leadership course. All of those markers are grounded in his sense of what defines success—including "challenging the status quo, outworking anyone in their way, standing for core values and personal principles, and picking themselves up 1,001 times after falling the 1,000th."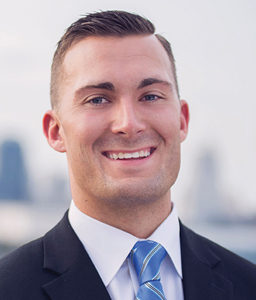 Andrew Rogers, Waddell & Reed
   Financial advisory, in some ways, is a battle of attrition. In 2014, Andrew Rogers started his career as an independent financial adviser through Waddell & Reed, along with six others. "I was the only one to make it through these first tough years," he recalls. He did so by garnering the Super-Starter Award, hitting $2 million in sales, and qualified for the career-development conference with about 100 other advisors nationwide. "Since then, I have continued to work and persevere, growing revenue each year by 50 percent," he says. He merged his practice with one of the largest financial planning practices at the firm, and that team now has roughly $180 million in assets under management, with a goal of doubling revenue within the next five years. He's also well into his service commitment, working on behalf of the March of Dimes, Junior Achievement, and the Bacchus Foundation.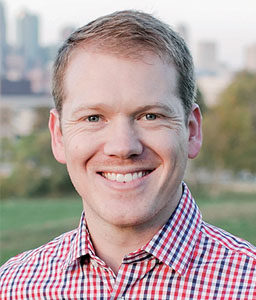 Alex Upperman, Zhou Nutrition
   Serial entrepreneurship? It's real. Proof: Alex Upperman. The 29-year-old founded Zhou Nutrition with his wife three years ago to make it easier for consumers to buy nutritional supplements. Last spring, Neutraceutical bought Zhou for roughly $20 million, according to industry reports. "With no outside capital, we grew that business from zero to eight figures in revenue within 1-1/2 years," Upperman said, and it's on pace to finish 2017 to top $30 million in sales. They have stayed on to run it, but that's not all Alex is up to. He's an owner/adviser of Industrial by Design, launched in early 2015 and now at more than $3 million in revenue, and with TU Properties, he actively buys apartment buildings in the area that have been poorly maintained, renovating apartment buildings and single-family homes. "Entrepreneurship is the solution to most of the challenges that our world faces," he says. "The free market rewards entrepreneurs for creating value, innovating and solving problems. While I haven't solved any of the world's major problems, all of my businesses were founded with the goal of creating value and solving problems."