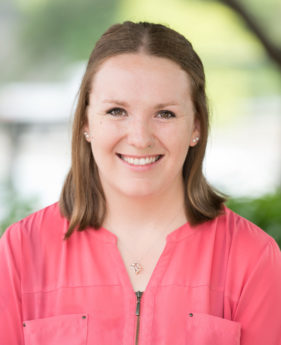 Angela Cloud | McCownGordon Construction
Angela Cloud doesn't take her tasks as Senior Safety Engineer lightly, helping keep McCownGordon's employees, trade partners, clients, and the communities they build in safe. Cloud's background in health and safety has allowed her boots-on-the-ground experience at McCownGordon, doing what she does best, while also allowing her to take an entrepreneurial approach to work. "Every day, I get to see something new, be a part of something new, and every project we do betters the communities we work in, and I am so proud to be a part of that," she says. Cloud is just as driven in service to the Kansas City community outside of the workplace, a founding member of the MO/KS Suicide Prevention Committee with OSHA. At 26 years old, she is also one of the youngest safety professionals to be on the Construction Safety Group of Kansas City's Executive Committee.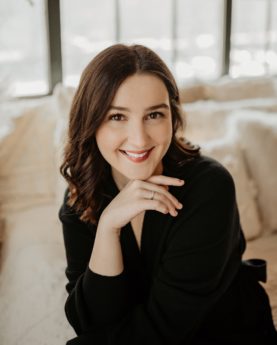 Anna Jo Davis | Commerce Bank
An enterprising mindset leads 28-year-old Anna Jo Davis, who is the vice president and director of health-care portfolio management at Commerce Bank. "The spirit of entrepreneurship has been a cornerstone of my life for as long as I can remember," Davis says, whose day-to-day consists of creative thinking to problem-solve for clients. "I strive to make sure my head, heart, hands, and health are working together to tackle challenges and add meaningful, innovative value in both my professional and personal life." Her determined mindset runs back to age 15, when she drafted her own law and started a campaign after losing her father to a drunk driver. These days, Davis pours time and energy outside of work into organizations like KC Scholars and the American Heart Association. She's says she's here to stay because of Kansas City's mix of energy, culture, and family-friendly lifestyle.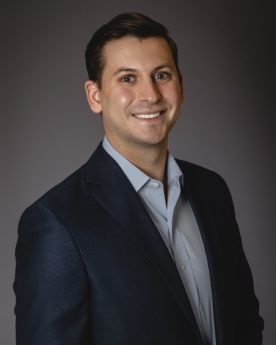 Creighton DeYoung | 1248 Holdings
Originally from St. Louis, 27-year-old transplant Creighton DeYoung came here after graduating from Mizzou with a bio-
engineering degree. He and his first business partner based their company in Kansas City, where many of his business mentors were also based. "I defined entrepreneurship through rose-colored glasses as something esoteric that occurred far outside my immediate reality," DeYoung says. "I came to realize that this was far from the truth." These days, he works as an associate in Investor Relations and Business Development at 1248 Holdings, a switch from the engineering world to that of venture capital and private equity. Here in the Midwest, he says, the success of numerous companies is "proof enough that great companies and great investments can be found between the coasts."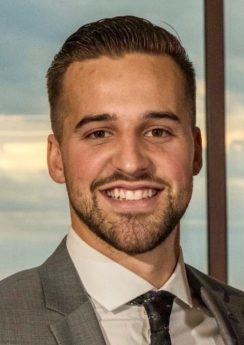 Austin Evans | Lean Kitchen Enterprises
"Entrepreneur-ship, to me, is one of the most challenging, re-warding things in all of life," says Lean Kitchen Enterprises owner and CEO Austin Evans. At 28, he owns three Lean Kitchen retail stores, and began franchising in 2018 with his business partner. Between the two, they now have 51 locations sold nationwide with 27 currently open. The overall impact on lives, Evans says, has been extremely rewarding, from those benefitting from the services provided through Lean Kitchen, to those employees who have remained with the business since its start. He finds the challenges and rewards of the entrepreneur's life to be fun and rewarding. "Entrepreneurship gives somebody the ability to be a positive light in a community, and impact as many lives as possible, if you are willing to put in the work."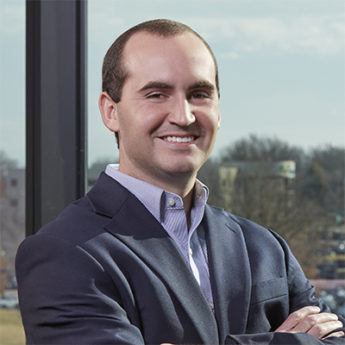 Jake Faucett | Creative Planning
His life and career are rooted in the region, and that's something that Jake Faucett, a financial planner at Creative Planning, doesn't take for granted. Earning a master's in accounting from the University of Kan-sas in 2016, the now 28-year-old is the lead financial planner for a team that serves a book of 557 clients with assets under management of $1.47 billion—no light task. In his role, Faucett strives to leverage the resources, tools, and knowledge available to him to advance and improve all class levels in Kansas City. Beyond having family and most of his professional relationships in the area, Faucett enjoys the size of Kansas City and what it has to offer. "It's large enough to be a major market but small enough that you aren't dealing with some of the issues that larger cities present. I think relationships here can be a bit more personal as well," he says.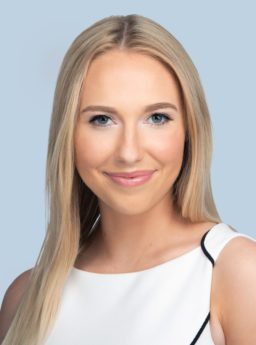 Kayla Gilchrist | Colliers International
Twenty-five-year-old Kayla Gilchrist is no stranger to the Kansas City region. In 2017, Gilchrist left the University of Kansas with a degree in finance and accounting, gaining experience at Newmark Grubb Zimmer and Reece Commercial before landing at Colliers International as an associate. "Brokerage in the commercial real-estate industry hasn't been an easy path, but it has been a lot of fun and incredibly rewarding," Gil-christ says. Along with her partner, Alli Moran, the duo has listed over 60 properties and currently have more than 1.4 million square feet of retail space listed in their portfolio. One of the reasons Gilchrist continues to call Kansas City home? "I love how Kansas City has the feel of a small town in terms of community presence, yet still provides the opportunities of a larger metro," she says.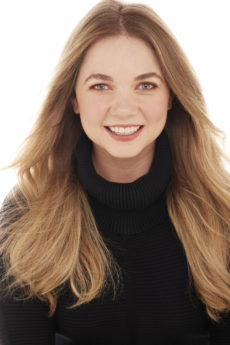 Holly Hepting | Companion Protect
She began her career at Lockton Companies, learn-ing the ins and outs of the insurance world, before making a shift this past January to join Companion Protect. "This thirst for a new challenge paired with my passion for animals was the catalyst for my leap of faith," says Holly Hepting, 28. As Senior Client Program Manager at pet insurance agency Companion Protect, Hepting develops client relationships and manages program development initiatives for insurance carrier partners. Shortly after starting in her new role, Hepting worked to secure a multi-year contract with a national insurance carrier, and the company's first major client. "As I look back on this pivotal career shift, I'm proud of the faith I put in myself as I pave the way for future accomplishments."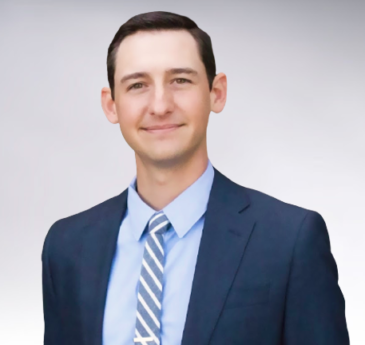 Bo Mahr | Husch Blackwell
Renewable-energy attorney Bruce "Bo" Mahr, is right at home in the business sector he's in working at Husch
Blackwell. "The ability to work in an industry like renewable energy, where my daily work helps fight climate change, is something not many are afforded in their careers," Mahr says. A first-generation college student from a small town in southwest Missouri, Mahr worked his way up, applying entrepreneurial practices along the way to build the portfolio of clients he has today. "Execution is probably the most underappreciated step in en-trepreneurship," Mahr says. "Ideas are sexy; work isn't. But when you start out bootstrapping, all you can do is work." Mahr has called Kansas City home since June 2018 and keeps professionally connected as an active member of the American Bar Association, American Constitution Society, and New Leaders Council.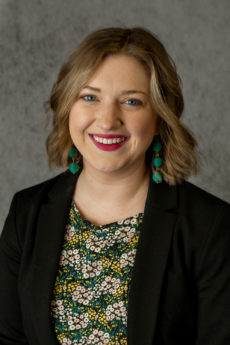 Rachel Hewitt | Scott Rice Office Works
It would take a lot to persuade Kansas City native Rachel Hewitt to leave the region, which along with her husband Tucker and their newborn—welcomed in late September—are happy to call home. Hewitt, who works in market development at Scott Rice Office Works, grew up in the suburbs of Johnson County. At 29, she continues to stay connected in the surrounding area through service at organizations such as Top Gun Kansas City, Catholic Education Foundation, Core-Net Global Kansas City, and others. "Kansas City is a city with a small-town feel," Hewitt says. "The business com-munity here in particular is hyper-con-nected and very hospitable in sharing knowledge, resources, and connections. That's something I just don't see or hear about from friends who live in other places. I think it's a very rewarding place to start and grow your career."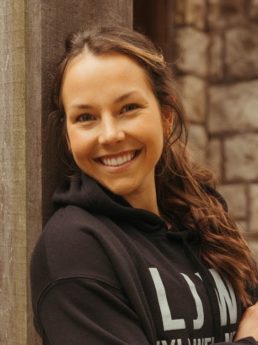 Lexi Johnson | Lexi J Wellness Co.
For 25-year-old Lexi Johnson, the onset of COVID-19 was just what her business needed to take flight, even when others were struggling. When her own gym shut down, Johnson began posting workouts on Instagram, hoping they may be helpful for others. "After gaining a little traction, I decided to create a business from it and operating entirely out of a private Facebook group, began Lexi J Wellness," she says. From 52 subscribing members as of June 1, 2020, Johnson now has 778 members, generating enough income which has allowed her to leave her job as a dental hygienist, and go full-time with her business. "I would say COVID-19 has promoted more of an entrepreneurial spirit in individuals my age," Johnson says. As her business grows, Johnson has no plans to leave, "I love the balance of amenities and the hometown, close-knit feel that Kansas City strikes."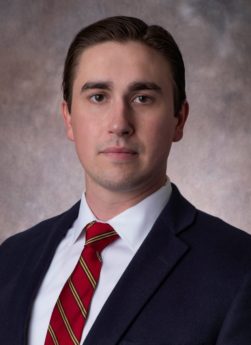 Kale Joyce | Block Real Estate Services
Kale Joyce knows the importance of hard work and diligence. The 27-year-old earned his bachelor's through the University of Kansas, going on to achieve a master's at Georgetown University. Additionally, Joyce served seven years in the Army Reserves, enlisted and as an officer. He credits each role for providing valuable life experiences and says his duties as an associate in commercial acquisitions at Block Real Estate Services provide an important professional foundation. "Having the opportunity to learn from successful entrepreneurs has propelled my passion for the commercial real estate industry and has allowed me to see first-hand the positive impacts that directly improve local communities," Joyce says. "My successes are a result of my ability to find solutions to both investors and businesses while working in cohesion with my company."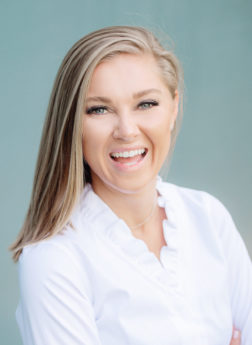 Allison Porter | Lockton Companies
"When I first moved to Kansas City, I set out to meet anyone and everyone I could and continued to ask, 'who else should I connect with?'" says 26-year-old Allison Porter, "This led me to meet some of the most influential people in my career journey. I have been amazed with their willingness to share their guidance to help along my career path and help others when applicable." Outside of her role as producer partner at Lockton, she's the founder of AB Porter Co, an Emerging Leaders Council member with the Boys and Girls Clubs of Greater Kansas City, and a Young Advisory Board member with KidsTLC. "Over the last 18 months, I have never been more grateful and thankful for my industry and for Lockton," Porter says. "COVID-19 really showed how important it is to work with a company that values its people and supports their clients."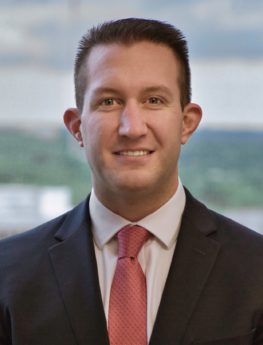 Matthew Seidel | Delta Wealth Solutions
Twenty-nine-year-old Matthew Seidel is familiar with what it means to be an entrepreneur. The president and co-founder of Delta Wealth Solutions, Seidel began his enterprising journey in February 2020. "Kansas City provides an opportunity for success that is not available in all like-sized cities throughout the Midwest," he says. "In Kansas City, an entrepreneur can plant themselves in the community, set roots and grow their business regardless of their background." Despite the company's launch at the start of COVID-19, the firm went from zero to $46 million in assets under manage-ment and 113 clients in its first 18 months. "The fact the metro area overall and business sector is constantly grow-ing and evolving make Kansas City a great place to work and operate a business," Seidel says. "Kansas City is many things; stagnant is not one of them."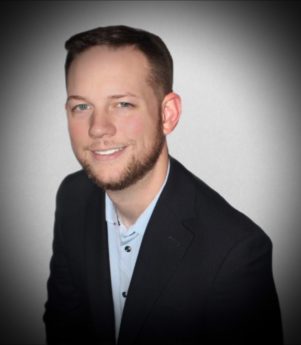 Evan Shufflebarger | HeartLand, LLC
He was just the ninth employee at HeartLand, and signed on with a mission: develop the merger-and-acquisition approach for a landscaping-services company with visions of a national footprint. Well, mission accomplish-ed: Evan Shufflebarger took that blank slate and built an M&A team that has added $300 million to the top line since his arrival. At 29, Shufflebarger has, incongruously, delivered on both his promise and his opportunities by working down the organizational ladder. "Over my career, I've progressively moved to smaller and newer companies," he says. "As my co-workers decreased, the lines between roles and departments blurred … I loved it!" His success dovetails with his broader view of business: "I don't narrowly-de-fine entrepreneurship to founding the next Amazon in your garage; an entrepreneur is someone who looks at a blank slate and sees the opportunity of a lifetime."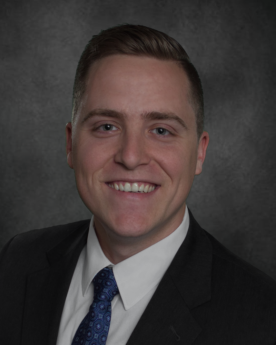 Malcolm Proudfit | Good Energy Solutions
After just one year at Good Energy Solutions, 26-year-old Malcolm Proudfit transitioned into the role of chief executive officer in January 2021. Since then, he has worked alongside the team to find more projects to drive up revenue, while also cutting and controlling costs, ultimately benefitting their employees and customers. "Businesses do need to be profitable, but with those profits, we are able to do good for those around us," Proudfit says. When he first arrived in January 2020, Good Energy Solutions had 25 employees. That number has now grown to 42 full-time employees. "Even though I do not own Good Energy Solutions, my position has forced me to think from an entrepreneurial mindset, and always keep the interests of share-holders, employees, and customers at heart," Proudfit says.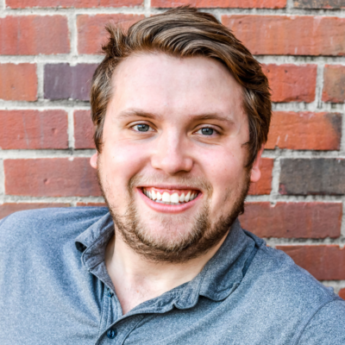 Christopher Stibbs | Newhouse
Christopher Stibbs is director of philanthropic engagement at Newhouse, Kansas City's oldest domestic-violence shelter. There, he pursues innovative ways to engage donors, volunteers and others to drive fund-raising, efforts that are on track for nearly $1 million this year. Non-profit work can be a challenge with "investors" who are donors, and where the ROI on their investment doesn't always show up on a bottom line. Still, he says, "people rarely address the entrepreneurial spirit that is alive and well in the philanthropic sector," Stibbs says. "Every day, I am channeling my own creativity to raise life-saving dollars that ensure a growth in resources for domestic violence survivors." Off the clock, you can find him on the Executive Leadership Team for the Loop KC, a group of young, entrepreneur-ially minded professionals committed
to investing in Kansas City.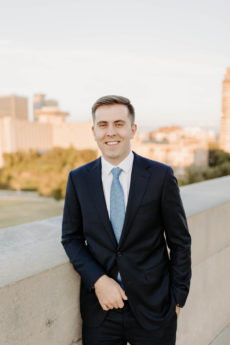 Blake Straatman | Blue Cross & Blue Shield of KC
Still just 25, Blake Straatmann is a process automation analyst at Blue KC, where his work helps refine business processes that help provide access to health insurance for roughly 1 million consumers in the region. The process improvements he's been a part of have contributed to an annual savings of over $1.5 million. "Having an entrepreneur-ial spirit allows me to bring a growth mindset and a desire to learn to any situation I encounter," he says. "I believe that entrepreneurship has many forms and is something that can be shared for the greater good." And to that greater good, he contributes by leading the Young Professionals Board for Braden's Hope for Childhood Cancer, raising awareness and funds for cancer research. Since its inception in 2018, he's steered growth from a board of four to more than 20, and they're on pace to surpass $100,000 in total funding raised by year-end.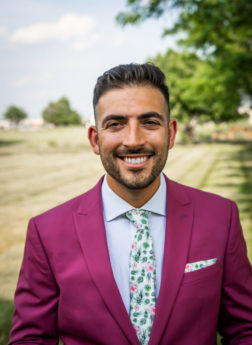 Jeremy Terman | Lunchbox
Jeremy Terman understands the power of incremental improvement—and compounded re-turns. "Every day, I embrace a mindset of becoming 1 percent better," says the 27-year-old director of enterprise sales for Lunchbox, a tech company focused on services for restaurants. Appropriate, then, that he's had his fingers in a lot of start-up pies: In the past seven years alone, he's worked with start-ups like KC Pioneers, an eSports franchise; built a consulting company, helped build a DoorDash sales team managing $1.5 billion in national contracts, and now managing a sales team of 10 remotely. "Every day, I am networking, engaging in three or four of my different ventures, always in the pursuit of learning and growth," Terman says. "I am always building and scaling and wanting to help entrepreneurs create impact in our community." His work doesn't stop with the paying gigs; he also coaches high school baseball at University Academy.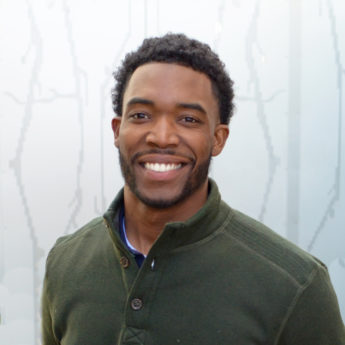 Kevin Thompson | JE Dunn Construction Co.
Can you apply entrepreneurial concepts at one of the nation's biggest construction companies, with revenues topping $4 billion? Absolutely, says Kevin Thompson, 27, a project engineer at JE Dunn Construction. The embodiment of entrepreneurship is finding and supplying a need within a marketplace," he says. That works just as well outside the job site as on it; he and his sister created a foundation called Entitled Learning, and they use it to "encourage and motivate students' love of education through project-based learning opportunities. We work with professionals across numerous industries who engage with our scholars through a wide range of creative projects." Its reach has doubled each year since inception, Thompson says, and the test scores of its scholars "have consistently increased by 40 percent in math and 60 percent in reading on average using our approach."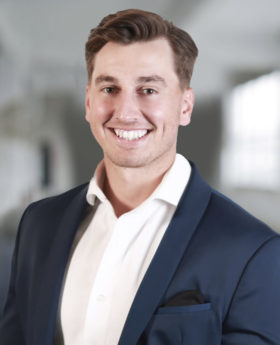 Gill Williams | C2FO
Gill Williams, the 29-year-old director of mid-market sales for C2FO, is all about connections. "Entrepreneurship means having the ability to 'connect' across all facets of a business environment," he says, and he applies that framework to lead the fintech company's expansions in the middle-market space, helping unlock the power of receivables for companies between $500 million and $2 billion in size. The first connection is with internal team collaboration and engagement; the second is with your addressable market. "By taking this approach, our team has successfully generated revenue targets and pipeline coverage of over 200 percent to target," Williams says. The final connection, he says, is with your network and mentors. "I believe my ability to connect and learn with the successful professionals in my network is a big reason for my own success."