THE HEART OF A GENERATION

       The youngest members of Generation X are
now roughly 33, and midlife will soon be calling. A new generation of entrepreneur and employee is emerging, one that's both chronologically younger and more grounded in the need to make a difference with their life's calling—for them, work is not just a job. The 2016 class of 20 in Their Twenties includes fashion entrepreneurs, financial services pros, digital ad agency owners, contractors, consultants, engineers and more. They are the heart of a group who looks at their jobs and sees in those roles more than a means to bigger and better possessions; they see a chance to make the world around them a better place. And as you're about to read, they're doing their generation proud.
---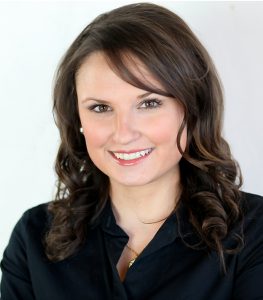 Mattie Crossland
LANE4 Property Group
Success, says Mattie Crossland, takes more than a work ethic on steroids: "It takes an unwavering positive attitude, intense dedication, and an understanding that the hard work doesn't end just because the clock struck five, to multiply success across all that you do." Crossland, 25, is a construction manager for LANE4 Property Group, a role she came to early last year, having worked with the firm from a different perspective—as project manager with her family's business, Crossland Construction. There, she was part of a team that produced the 39Rainbow project, just west of the University of Kansas Medical Center. With LANE4, she leads the day-to-day activities for $320 million in ongoing development projects—planning, scheduling, pre-construction activities, and design budget review, and also assists in identifying and securing additional business. "I strive to always exceed the demands of my projects," she says, "whether or not they benefit me personally."
---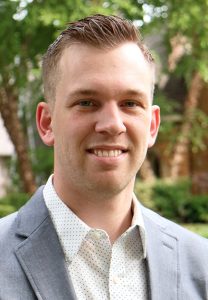 Brandon Laughridge
PolicyZip
He made Eagle Scout, so Brandon Laughridge knew about setting goals well before earning degrees in business administration and finance at MU, where he connected with entrepreneurial mentors who set him on his path. Through that network, "I had the privilege of interviewing investment bankers and trying my hardest not to reveal that I was a 20-year-old and still in college," says the 28-year-old, who's also a new father. At one such meeting, a banker mentioned that his firm had a small "sidecar" fund—they were looking to stake entrepreneurs in buying businesses.  "The rest of the day-long presentation suddenly fell out of my mind—the hunt was on!" Laughridge recalls. Within months after leaving MU, "I was able to identify an opportunity to purchase a small online company and partner with the private equity fund to acquire it." He operated it, grew it and sold his interest in that business two years later, went on to found and partner in Plus2 Capital, and last fall, launched PolicyZip, an online insurance agency specializing in the sale of life insurance, Medicare supplements, and dental, vision, and hearing policies.
---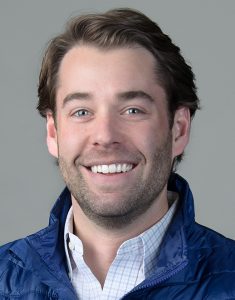 Andrew Wank
blooom
Andrew Wank cites Henry Ford as a paradigm-changer: He didn't invent a faster horse, he challenged the status quo. That's something Wank, 29, is doing as manager of business development for blooom, a wealth management robo-adviser that was the fastest ever to hit $300 million in assets under management. He's helping democratize the process with technology, and since he joining the firm in March 2015, blooom has experienced 831 percent client growth, is up 506 percent in AUM, growing that by $40 million a month. "We are on a mission to change the fate of millions of Americans who once thought quality advice was out of reach," Wank says. "Entrepreneurship is about solving a mass problem. For me, blooom is solving a problem that nearly 100 million Americans are facing every day."    
---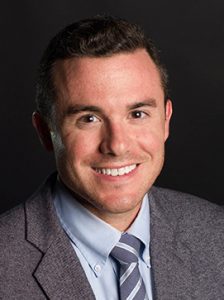 Blake Epstein
Bright Forest Media
He packed a lot into his first five years out of the University of Kansas: radio sports talk show crew member, ad executive, project manager for an online social media group, and social media coordinator for digital marketing group DEG. But the startup bug was biting, and Blake Epstein scratched in early 2014, co-founding Bright Forest Media, a full-service digital agency specializing in social and display advertising services. The agency was soon acquired by New York-based Yellowhammer Media Group, and Epstein stayed as a principal. In three years, the work force has grown by 600 percent, and the firm has generated $10 million in revenue. "Entrepreneurship," says Epstein, 29, "is about maximizing opportunities." These days, that means expanding the agency's disciplines and getting clients into new regional markets.
---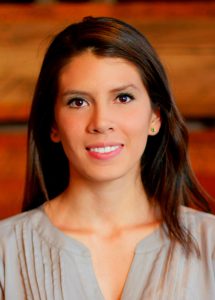 Catalina Campos
Greenovate Construction
Catalina Campos came to the U.S. at 13 with her family and little else. The next 13 years were filled with education, personal drive and entrepreneurial spirit for the co-founder of Greenovate Construction. "As an immigrant, entrepreneurship means a lot of things," says Campos, 26. "Above all else, it means freedom." After earning degrees in communication and media studies, business administration and French at Rockhurst, she started her own online marketing business, then joined her brother at his marketing startup. A contractor-heavy client base inspired Greenovate, which lasers in on energy-efficient homes, and she oversees sales (which tripled last year), marketing, finance and accounting. She's also a real-estate agent and  one of the youngest women to hold a general contractor's license in Kansas City.
---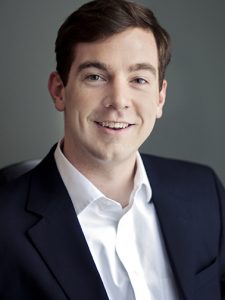 Jeff Huggins
Inside Ventures
Jeff Huggins sees entrepreneurship as a mind-set, and at 27, he's applying those principles as manager of sales operations for Inside Ventures, which helps large brands scale their customer-acquisition efforts. Four years ago, he joined a team of two that had one idea and one client. "Today we have grown to 100-plus employees and two divisions serving both the insurance and education industries," says Huggins, who now manages more than 90 sales advisers—"soon to be 125-plus," he says. He led revision of the new-hire training program to cut "ramp-up" time from six to four weeks, with a 58 percent increase in new-hire production by the end of training, and in the past four months, a 26 percent increase in average revenue per adviser. "Thinking about what we can still do," he says, "is what excites me every day."
---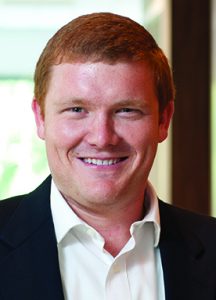 Thomas Kershisnik
Five Elms Capital
As a vice president at Five Elms Capital, 28-year-old Thomas Kershisnik sees value-creation up close, every day. The private equity firm specializes in investing up to $20 million at a time into bootstrapped B2B technology companies doing $2- $20 million in revenue. "At the core of almost every entrepreneur's story is a problem, pain point, or inefficiency that led to a business," says the Creighton University graduate (in finance and entrepreneurial management). "Sometimes, these pain points prove to be large and turn into big companies, creating massive amounts of value for their customers and shareholders." In his five years there, the firm has made over a dozen new investments and raised two additional funds to continue investing in fast growing companies outside of Silicon Valley.
---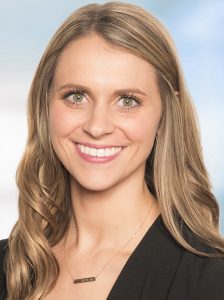 Courtney Bond
Cerner Corp.
"Successful entrepreneurs are comfortable being uncomfortable," says Courtney Bond. At Cerner, the global healthcare IT giant, Bond enjoys the challenge of working with innovative technologies and helping physicians meet increasing demands for mobility in healthcare. Cerner, still embracing its entrepreneurial roots set down by its three founders more than 35 years ago, encourages change, and Bond enjoys working for a company that constantly adapts its health IT solutions to meet a dynamic market. She leads business development for a physician mobility application by working with hospital executives to provide physicians a solution that enables immediate access to patient data on a mobile device. "What I enjoy most about my job is that it allows me to be an entrepreneur every day by managing all business aspects of my solution," she says. She will receive her MBA from Rockhurst University in December, and says that her MBA classes have given her more tools to thrive in an ever-changing field.
---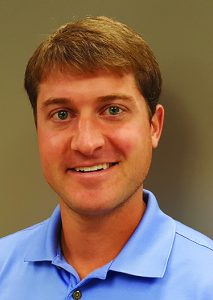 Zack Donnelly
J.A. Marshall Co.
Zack Donnelly didn't wait for a college degree to get his career rolling—he started in the warehouse for John A. Marshall Co., the office furnishing specialists, as a teen, interned there while earning degrees in finance and entrepreneurship from KU, then came back to sell commercial flooring products. From there, it was on to the architectural products division, and most recently, furniture sales—moves that have given him a prescient, whole-company perspective. "Successful sales people require an entrepreneurial attitude, a passion for helping others achieve their goals, and belief in the products and services they promote," Donnelly says, and his own experience "has allowed me to understand the importance of improving employee health, morale, and productivity."
---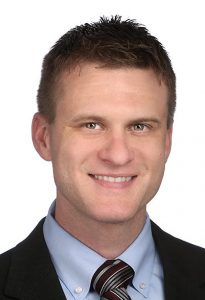 Ben Anderson
CBIZ/MHM
Not everyone becomes an entrepreneur, but many other businesses support those who choose that path, says Ben Anderson. To that end, the 29-year-old manager and CPA for CBIZ MHM has crafted a reputation as a self-starter who seeks out innovative ideas to provide to his clients and prospects. He co-founded the CBIZ Entrepreneurial Services Group last year, focusing on strategically and actively assisting entrepreneurs to help them grow their businesses. "The time spent immersed in this community has provided great insight into how I can be a better business partner to those individuals taking on considerable risk to follow their passion," he says. He also launched the firm's Entrepreneurial Showcase Series, a platform for entrepreneurs to share their stories.
---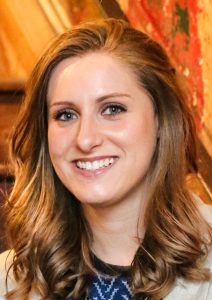 Kristin Hems
Third Avenue Events
For her final two years at Kansas State, where she majored in communications studies, Kristin Hems interned in event-management settings—and the hook was set. She's been in that space for most of the past five years, learning the fundamentals, and made the entrepreneurial leap in 2014 by co-founding Third Avenue Events, where the 27-year-old is chief operating officer. It was not an obstacle-free experience, she says, but "we focused on our approach." Three-month sales to close out 2014 came to $93,000, but through July this year, the company was at $2.04 million, up 2,188 percent, and profits have followed.  "Entrepreneurship is reaping the benefits of your hard work, dedication, and countless hours building client relationships," says Hems, calling the experience "exhilarating."
---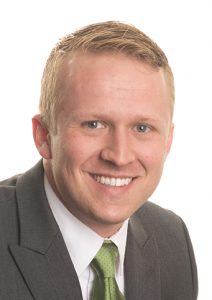 Russell Propp
CBRE
Construction, Russell Propp declares, "is my passion." But he's in it for a one-sided relationship. His focus on customer service as a project manager for CBRE, the commercial realty firm, has driven results that officials there say consistently beat his goals. "Starting my career, I quickly realized not all clients deal with construction on a day-to-day basis, and consequently they are at a major disadvantage throughout the process," says the 27-year-old K-State graduate. He explains complex problems so they can understand how their decisions affect projects overall. "What I enjoy most is finding more efficient ways of managing projects through utilizing new technology, along with learning better ways to communicate and prioritize tasks," he says. Since joining CBRE over two years ago, he has managed more than 60 construction projects totaling over $20 million in value, and generating more than $1.8 million in customer savings. He also has a side business renovating investment properties, hoping  to list his first rehab project in 2017.
---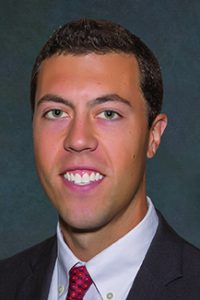 Matt Ledom
Block Real Estate Services

Straight out of the University of Cincinnati, Matt Ledom joined Block Real Estate Services as an investment sales specialist in 2013, but it wasn't the start he'd envisoned. He says he struggled at first, but drew on mentors there to redouble his efforts and had a breakout third year. Now, he says, "I feel like I can succeed at whatever path this business takes me." Ledom, 25, has been involved in the sale or development of more than 650,000 square feet of commercial space, and more than 1,350 apartment units valued at more than $140 million. The Kansas City Regional Association of Realtors recognized something special in him when it named him Rookie of the Year for 2015. He followed his father into real estate, a business that he says "is competitive, entrepreneurial, and there's a high-risk/high-reward element that I love."
---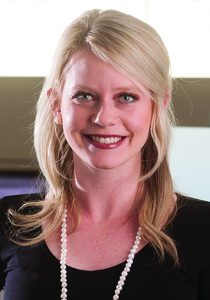 Lauren Roth
Holmes Murphy
Education is a powerful tool, one that Lauren Roth applies with a longshoreman's muscle and a surgeon's touch. She has added an MBA from Rockhurst to her degree in finance and international business from KU, and has leveraged those into a leadership role at Avant Specialty Benefits, a division she co-founded for Holmes Murphy & Associates, the insurance brokerage and benefits consultants. Avant's success won her the firm's 2016 Rising Star award within the sales force, and she was recognized as a Top 10 producer for new business. "Becoming a truly great entrepreneur," says the 27-year-old vice president, "has very little to do with individual achievement, but rather with creating an opportunity for others to challenge the status quo, take risks and set the bar even higher than those before them."
---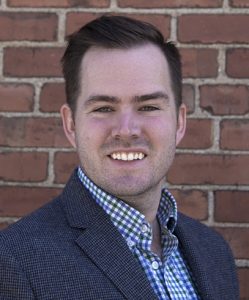 Blake Brock
Condado Group
From bosses, peers and clients, you hear it again and again about Blake Brock: Strategic thinker. Entrepreneurial spirit. Natural leadership. Gifted communicator. Those are tools in the skill set of this 29-year-old vice president of sales and marketing for the Condado Group. The firm provides consulting, software development, and managed services that help clients with various business-operations challenges. Brock developed those assets during seven years with Boston Financial Data Services, a DST company, rising from mutual fund representative to lead consultant for the eBusiness unit before joining Condado last year. The key, he says, "is surpassing each and every goal I've set for myself." That entails some stretching. "I realize how important it is," he says, "to put yourself in extremely uncomfortable situations—where you don't know whether or not you'll succeed." When you do, it's a matter of rinse and repeat. "Doing this over and over, while exercising an entrepreneur's mentality, will absolutely lead you to success," he says.
---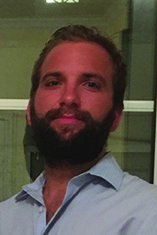 Luke Assenmacher
SainStore, Inc.
Luke Assenmacher might not be sleeping well these days, but if so, there's a reason: "If your dreams don't scare you," he says, "they aren't big enough." The 25-year-old vice president of business development for SainStore, Inc. has indeed been living the dream, helping turn a two-man operation into a staff of 10, with more on the way at the Lenexa office. SainStore is an online interactive agency that primarily serves clients in manufacturing, offering services that include market research and analysis, experience design, Web development, e-commerce distribution, digital advertising and social influence marketing. He's helped drive sales from $500,000 from its 2010 launch to a 60-fold increase by 2015, making both Ingram's Corporate Report 100 this year and the Inc. 5000 the past two years.
---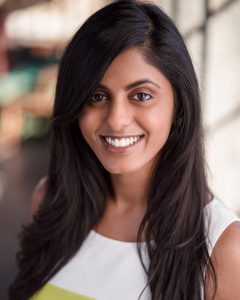 Spoorthi Tammareddi
Your Future Address
Sometimes you find your career—sometimes it finds you. For 27-year-old Spoorthi Tammareddi, it was the latter: When her parents needed to sell their home in 2014, they worked with a flat-fee commission residential realty firm called Your Future Address. "I initially wanted to do real estate on the side as a hobby," Tammareddi says, "but was never intrigued by the traditional brokerages," which she found lacking in individuality. During the course or her parents' sale, "I got in touch with the CEO, and a cup of coffee later, it transitioned into my full-time job." Tammareddi hit the ground running. Drawing on a strong work ethic, putting in long hours and honing a keen edge on her customer-service skills, she booked nearly $10 million in sales in less than two years. "Dealing with clients," she says, "is challenging, engages me creatively, and never gets boring."
---
Julianne Smith Mullane
Deloitte
If you're doing it right, there's not much difference between owning a business and owning a career, says Julianne Smith Mullane. But, as with business ownership, there is no single formula for success. What works for this 29-year-old, who specializes in strategy and operations at Deloitte, is "taking pride in my work, being deliberate in which opportunities I accept, and forming my career much like I would a successful business." Two years after coming to Kansas City from the Los Angeles area, she is successfully serving multiple stakeholders in a global accounting and consulting firm. "Together, these leaders provide metrics that rank me against my peers," she says, and for the past two years, she scored Deloitte's highest score, a "1" rating. This lets me know that my business is doing well."
---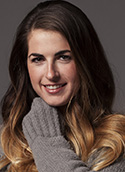 Hayley Besheer
MADI Apparel
"To me, entrepreneurship means taking a risk," says Hayley Besheer, 28. And that she's done, founding MADI Apparel in 2013. It stemmed from a social consciousness that recognizes the importance of intimate clothing to help promote a woman's comfort and confidence, and a philanthropic mission was woven in from the start—donations to women's shelters and Third World countries are a prime corporate directive. "Shelters provide survivors with donated clothing and household goods, but rarely new underwear." The company name stands for Make a Difference Intimate Apparel, and "we donate one new pair of underwear to women in domestic violence shelters, homeless shelters and rape crisis centers for every pair purchased from MADI," Besheer says. Launching a business, she declares, means "stepping out of your comfort zone and moving full steam ahead, because you know in your heart that you can make a difference to women in need."
---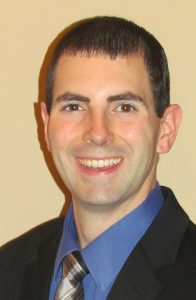 Stephen Stinger
Black & Veatch
Stephen Stinger's contribution to business starts with this view of entrepreneurship in his role as a civil and structural engineer for Black & Veatch: "Entrepreneurs never settle and are always looking to improve," says Stinger, 29. "The phrase 'that's how it's always been done' means nothing to them." Like those who made a difference in business and philanthropy before him, with names like Kauffman and Bloch, "I strive to fulfill my own dreams of becoming a great engineer and a great humanitarian," says Stinger. An Eagle Scout who holds bachelor's and master's degrees in engineering from MU, he was named Outstanding Young Civil Engineer in the Private Sector by the American Society of Civil Engineers earlier this year, and he's active in non-profit work, declaring: "I want my life and my work to make a difference."
---