Corporate Report 100 • Introduction
---
---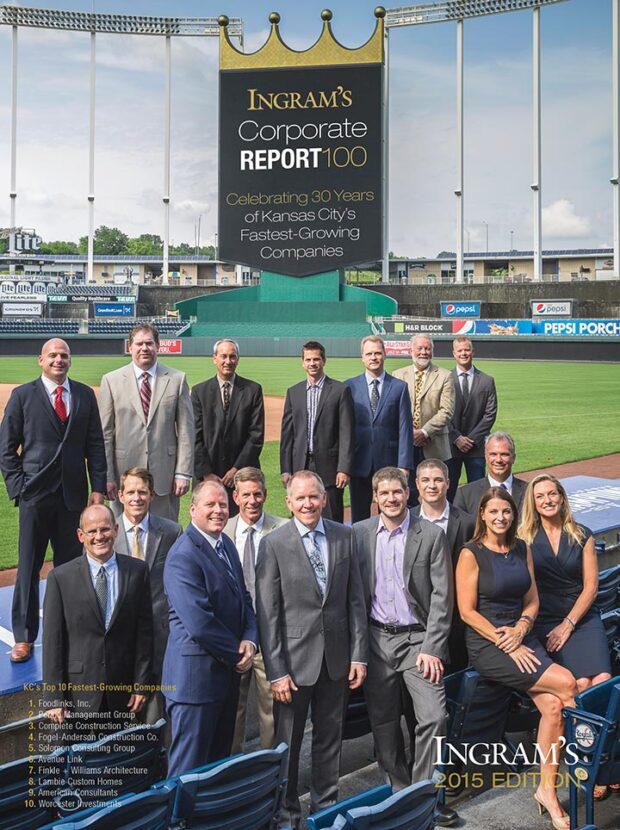 ---
Is Faster Growth Ahead?
The good news? After five years of decline, new business development in the U.S. is rising, according to the Kauffman Foundation's most recent startup-activity index. And, since news, like shoes, usually comes in pairs, the other one drops with the same index's determination that despite said growth, we still fall below historic norms.
This matters because startup companies often evolve into the high-growth gazelles that fuel the bulk of net new job creation nationwide. And it may be a harbinger of bigger numbers to come with Ingram's Corporate Report 100 in the coming years. After all, companies less than a decade old account for one-fifth of this year's field, the average age of which, 29.3 years, is skewed by inclusion of three centenarian firms.
One method we use to gauge rapid-growth strength in this region is at the back end of the CR100 scale, where growth rates of trailing companies in recent years had steadily doubled since the 2010 trough. This year's No. 100 came in at 43.3 percent, within hailing distance of last year's 48.96, but nonetheless stemming a four-year rising tide.
Also worth noting this year: Big growth at established companies. At age 37, a midlife crisis would be no more out of the ordinary for a corporation than for a human. But roughly one-fourth of this year's field continues to soar thanks to entrepreneurial vision at the top and innovation throughout the culture. Nowhere is that more evident than with a pair of health-care informatics leaders—Cerner Corp. the region's largest private employer, and Netsmart, expanding its reach in behavioral health IT.
Those companies were founded just a year apart in 1978 and 1979, but continue to march along at annual growth rates of nearly 20 percent, thanks in part to changes in national health-insurance policy and advances in health-care IT generally.
---